The origin of Idaho Falls dates back to mid 18th century when Harry Rickets established a ferry to cross the Snake River.
Since then, it has been a popular tourist destination in Southern Idaho for adventuring around the renowned sparkling river.
But there's more to be discovered!
From exploring the geological wonders of Yellowstone National Park to watching your favorite shows at the Historical Colonial Theater, there's something for everyone.
So, whether you are going for a family vacation or travelling solo, Idaho Falls has destinations and activities to leave an imprint in your life forever.
Go through the list below and plan your itinerary accordingly to get a wholesome experience of Idaho Falls.
Things to Do in Idaho Falls
Explore the East Idaho Aquarium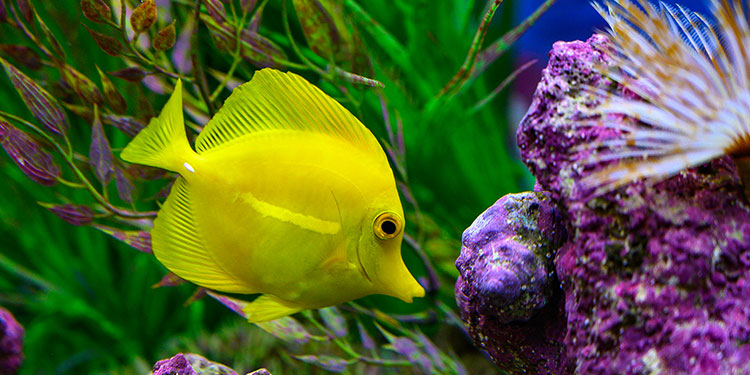 Location: 570 E Anderson St, Idaho Falls, ID 83401
Opening hours: Monday - Saturday (11:00 am - 6:00 pm) & Sundays (1:00 pm - 6:00 pm)
Cost: Varies (Additional charges for animal interaction)
The East Idaho Aquarium has a wide collection of sea creatures, reptiles, and birds from all over Idaho.
It is an ideal place to bring your kids along as they offer interactive and learning sessions with the animals through guided tours.
Another rare experience here is swimming with the sharks.
The Aquarioum also offer special packages for singles, couples, and families with occasional discounts.
Tip: The VIP pass comes along with a more convenient food token.
Check out the scenic beauty of Giant Eagle Waterfall Nest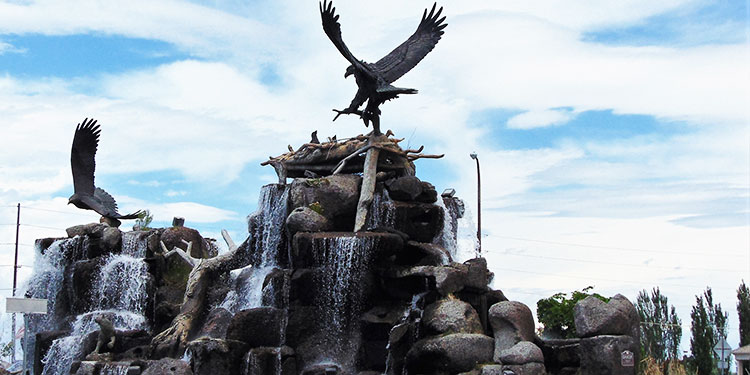 Location: 1074 S Utah Ave, Idaho Falls, Id 83402
Opening hours: Open 24 hours
Cost: ticket price varies according to age group
For someone whos looking a great spot for photography, Giant Eagle Waterfall is just the place for you.
Throughout the waterfall, you will get to see the glorified eagle statues like the one where the bird is protecting its kin from a lion.
It certainly tells a lot of fascinating story about the kinship of eagles.
Although the waterfall might freeze in winter, the sculpture as it looks equally beautiful while covered with snow.
Tip: Since it can be difficult to capture the entire statue from a close up, try clicking from different angles.
Enjoy the geological wonders of Yellowstone National Park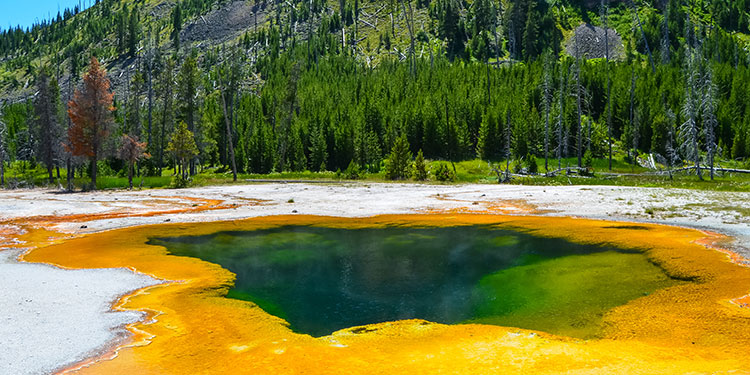 Location:  6010 S 4300 W, Rexburg, ID 83440 (Idaho section)
Opening hours: N/A
Cost: Free (Vehicle passes will be charged)
Yellowstone National Park holds the glory of being the world's first national park since its establishment on March 1, 1872.
It is the western edge of the park that lies in Idaho.
You can find more than half of the world's active geysers in geothermal areas around the national park.
In addition, you will get to see phenomenal landscapes and varied species of wildlife.
This park is also famous for viewing wild bison. It would be hard to miss a herd of them on a hike through the national park.
Tip: Don't miss to drop by and explore Island Park en route to Yellowstone National Park.
Beer Tasting at the Idaho Brewing Company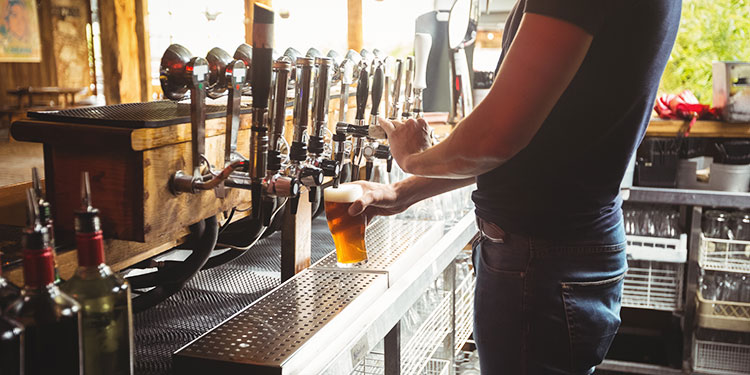 Location: 755 South Capital, Idaho Falls, Idaho 83402
Opening hours: Varies for tasting room and brewery 
Cost: Tasting is free (The cost of beers varies)
Idaho Brewing Company is one of the finest breweries of Idaho Falls, located on the hills overlooking the Snake River.
It offers a variety of quality bees brewed in their 10-barrel system. They serve 20 different types of ales and lagers.
With comfortable indoor seating and a large patio for scenic views, they offer seasonal and all-rounder brews.
If your taste satisfy, take a guided-tour to learn about their brewing process and the types of equipment.
Tip: Don't miss their live music sessions as it's quite rare but a good experience.
Adore Theater, Music, and Arts at the Colonial Theater
Location: 450 A Street, Idaho Falls, ID 83402
Opening hours: Varies on shows and events
Cost: Varies with the type of performances (Check the website before visiting)
Colonial Theater began on November 10, 1919, when its creator founded it as a venue for dramatic, musical, and acoustic arts.
Today, visitors and locals identify it as a modern stage with colonial historical glory.
It is a fantastic place for entertaining your family and friends with theatrical acts, minstrels, and musical arts.
With a seating capacity of 998, this theater provides a comfortable space for everyone.
You'll get to see the finest art exhibition in their art galleries.
Besides, they often host events for their guest in thematic rooms and conference halls. Check the website for details.
Tip: Williards Arts Center is located nearby.
Visit the spooky Gnarly Escapes in Idaho Falls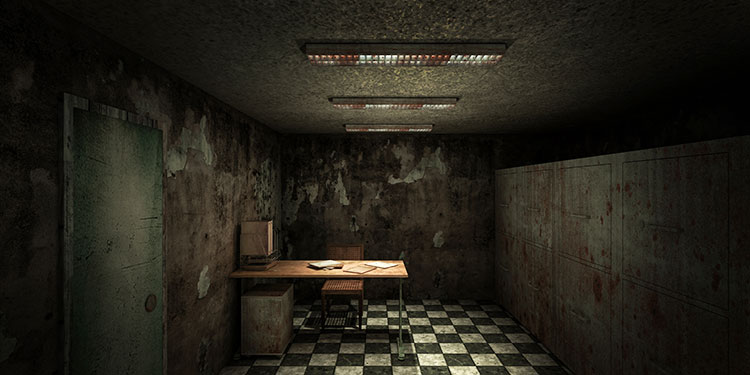 Location: 1495 Foote Drive, Idaho Falls, Idaho
Opening hours: Monday- Friday (4:30 pm - 10:30 pm) & Saturdays (1:00 pm- 11:00 pm)
Cost: Kids- $18; Students/Seniors- $20 (Bring Ids); Adults- $22
A visit to the spooky escape rooms of Gnarly Escapes is a must to do for a memorable trip to Idaho Falls.
Every area is designed with spectacular sound effects to give visitors a true cinema experience.
It is fun for the whole family and larger groups.
Popular games here include Bank Heist, Escape Rooms, and live burial experiences.
Reservations for parties and business gatherings are accepted. However, when making a reservation, please provide the names of all members of your party.
Tip: To avoid crowd and lines make a booking at least an hour before visiting.
Relax at the Greenbelt trail of Idaho Falls River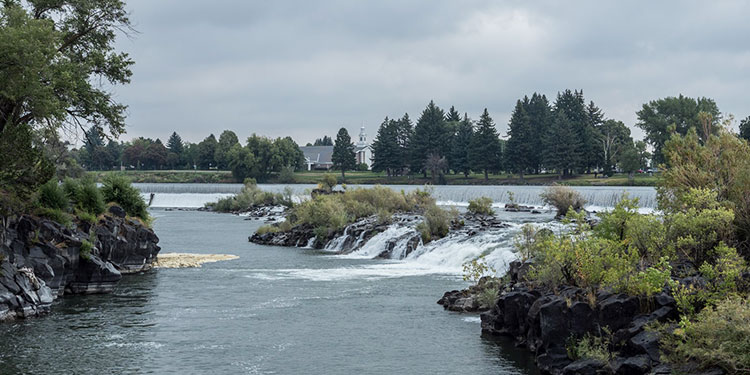 Location: A St, Idaho Falls, ID 83402
Opening hours: Opens daily
Cost: Free
An evening walk through the Greenbelt trail of Idaho Falls Rivier will rejuvenate your body and soul.
The historical Snake River has all to do with the very establishment of this city in the first palace.
You can find a green belt on either side of the river. It covers a distance of almost five miles on both sides.
A 600-foot tall waterfall hoarding over the river is another scenic attraction for many tourists.
If you are into biking, then you can rent out one and go for a ride. The beautifully paved paths also make the trail a go-to spot for travelers.
Tip: You might as well be a part of their annual race and mid-summer festival for most local experiences.
Explore a Rare Customized Collection of Artifacts at Collectors Corner Museum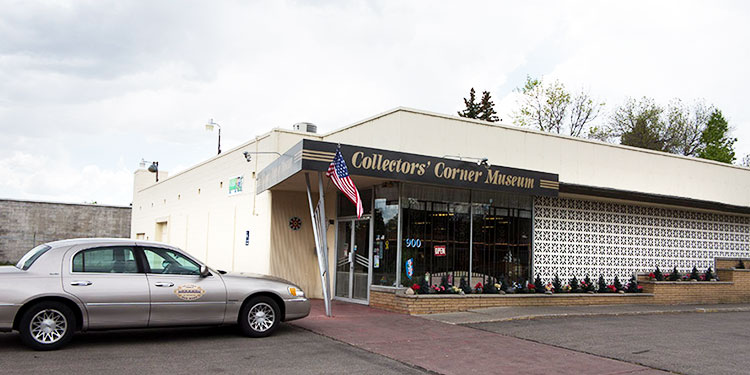 Location: 900 John Adams Pkwy, Idaho Falls, ID 83401
Opening hours: Tuesday - Saturday (10: 00 am -5:00 pm)
Cost: N/A
You'll get to experience a well-put exhibition of old artifacts when you visit the Collectors Corner Museum.
This museum has a collection of 125 different types of ancient artifacts which are surely collected through generations in the family.
In fact, the collection keeps rotating, so you won't see the same thing if you visit again.
It also has an eclectic collection of toys including section of teddy bears, medals, and patches
Seems to fascinate kids more!
Spend a couple of hours and visit its on-site gift shop where you can buy souvenir.
Get a Therapeutic Massage at the Cure Touch Massage Therapy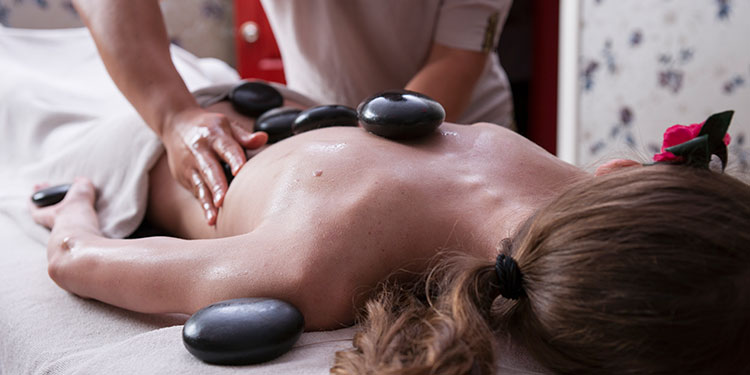 Location: 2450 E 25th St Ste C, Idaho Falls, ID 83404
Opening hours: 8:00 am - 9:00 pm
Cost: Varies (check the website for the type of massage)
Rejuvenate your body and soul at Cure Touch Massage therapy after an exhausting excursion to Idaho City.
This place has a history of being one of the longest-running spa and therapy centers in Idaho Falls.
It offers a wide variety of massage and beauty services with a specialization in deep-tissue therapy.
And with well-experienced chiropractors and therapists, you sure are on great hands.
Don't forget to check their website for occasional discounts and offers.
Tip: Make sure to book an appointment before you visit.
Observe the Indigenous Animals at the Idaho Falls Zoo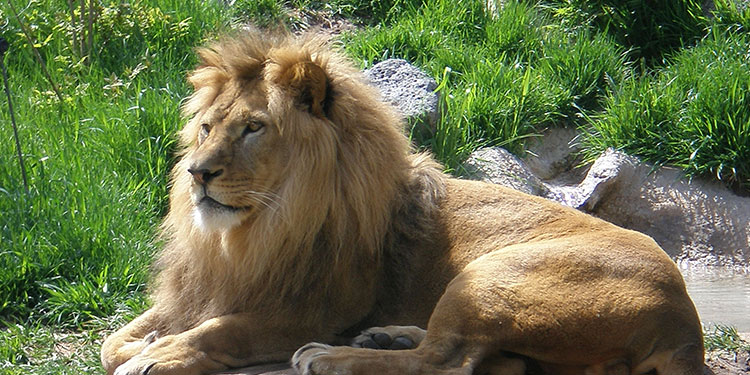 Location: 2925 Rollandet Ave, Idaho Falls, ID 83402
Opening hours: Opens daily (9:30 am - 5:00 pm)
Cost: Varies with age group (Ranges from $0.5 to $8:00)
With a collection of some of the rarest animals in the state, Idaho Falls Zoo is quite a popular tourist destination in the city.
People often call it the 'Best little Zoo in the West'.
The zoo expands over an area of 7 acres and houses almost 130 exotic species around the globe.
From African lions, Chilean flamingoes to snow leopards, penguins, and Bactrian camel, there are every sort of animals to fill in your interest.
Best of all, you get to hand-feed the friendliest animals!
Other major on-site attractions include a Swinging monkeys and the African Safari ride. Perfect for the little ones!
Tip: Make an early reservation for easy check-in.
Go Golfing at Pinecrest Golf Course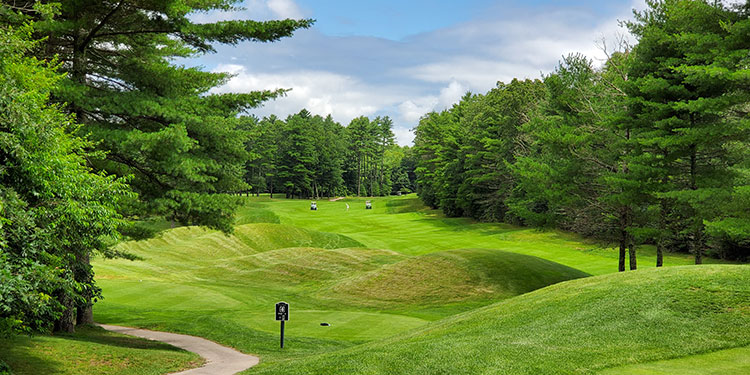 Location: 701 E Elva St, Idaho Falls, ID 83401
Opening hours: Golf season (March 1st to November 15th)
Cost: Varies per booking
For someone who is into socializing and high-class sports like golf, Idaho Falls has an A-class golf course to offer.
Willian H. Tucker designed and constructed this 6451 yards golf course in 1936.
This traditional tree-lined course has 18 holes and slightly sloped hills covered will green bent grass.
Whether you are an expert or a newbie to golfing, the friendlier staff here will take off your extra needs.
Additionally, you will find Carts to transport across the golf course, or you can just walk if you prefer to.
Bunkers are also available if you would like to take a rest.
For an extra treat there are food hubs nearby with outstanding service and taste.
Tip: Make sure to wear a shirt and shoes, as the dress code is mandatory.
Best Memories Awaits at the Idaho Falls
Whether for a family vacation or solo travel, Idaho Falls has destinations and activities to leave an imprint forever.
For adventurous outdoor activities, it is better to visit in spring and summer.
Hit the road to explore the highlights of Idaho Falls City better or else book a ride at momondo to get around if you would like to fly to the city.
Finally, by following our top recommendation, you are bound to make the best of your visit to this city of natural abundance.
Happy journey!
Note: Keep in mind that information about travel can change quickly. To make sure your trip is fun and safe, we encourage you to double-check official websites and government/travel advisory sites for the latest information on travel restrictions, entry requirements, and safety measures.