Roseburg is a small-town paradise in Southern Oregon, which is located at the heart of Umpqua Valley.
In fact, it is a region where visitors will find the best waterfalls of Oregon, along with many hiking, fishing, and rafting adventure around the 111 miles long Umpqua River.
And if you want that ultimate relaxing therapy session in a natural setting, Umpqua Natural Hot Springs is the perfect place to unwind.
But theres more than just being an outdoorsy traveler!
Roseburg is also a fantastic destination to go on a wine-tasting tour, as it is home to over 30 wineries, most of them in the Umpqua Valley.
Not to mention fine dining, shopping, and full-on entertainment around the downtown area.
Let's check out some of the best things to do in Roseburg to make your trip memorable.
Things to Do in Roseburg, Oregon
Umpqua Valley Farmers Market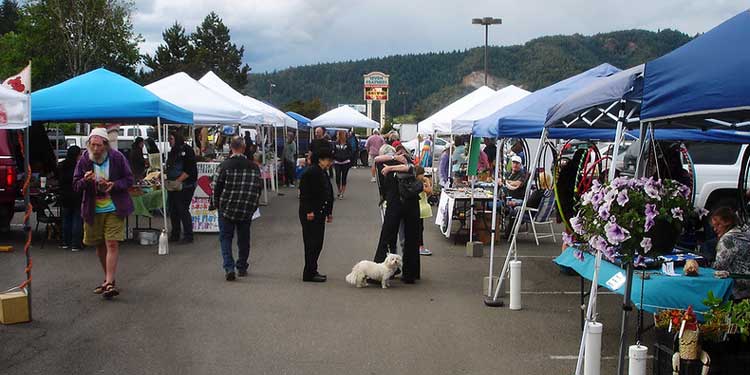 Address: 1771 West Harvard Avenue, Roseburg, Oregon 97471, United States
Opening hours: 9:00 am - 1:00 every Saturday
Umpqua Valley Farmers Market brings the Roseburg community together to support local farmers, craftsmen, and vendors in boosting its local economy.
Visit here every Saturday, and you will be treated to local fresh produce fruits and vegetables, dairy products, antiques, and a lot more.
It often offers fun activities like food tastings, crafts, and a popular bike smoothie maker, where visitors will receive a recipe kit filled with all you need to make a fresh Food Hero recipe.
And as if the goodies weren't enough, there will also be acoustic live music sessions from local artists to entertain you for hours.
Get Creative at Umpqua Valley Arts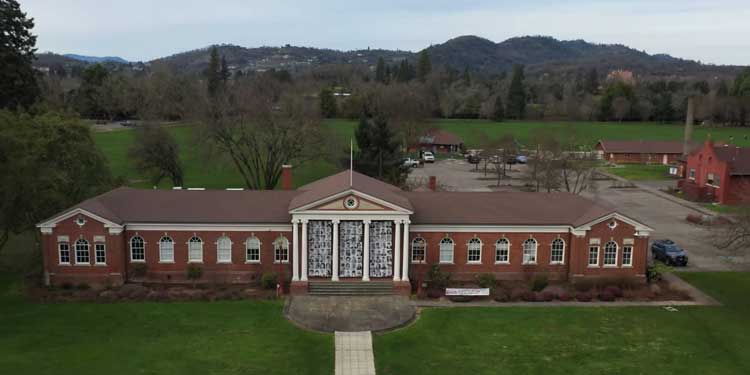 Address: 624 W Harvard Avenue, Roseburg, Oregon 97471, United States
Opening hours: 10:00 am - 6:00 pm (Tuesday - Friday), closed on (Saturday - Monday)
Costs: General admission is $5, children under 12 are free
If you are an art enthusiast, Umpqua Valley Arts is just the place for you.
Located at the heart of rural Umpqua Valle, UVA provides fine arts experience to visitors with year-round exhibits.
This historical building features six gallery spaces, a workshop studio, a local artist gift gallery, a full-sized pottery studio, and an outdoor stage.
Every last weekend of June Summer Arts Festival is celebrated at UVA with over 100 artist vendors in all media.
From live music and entertainment to Pacific Northwest culinary arts and craft beverages and so much more, there is something for visitors of all ages.
Sip Wine at Paul O'Brien Winery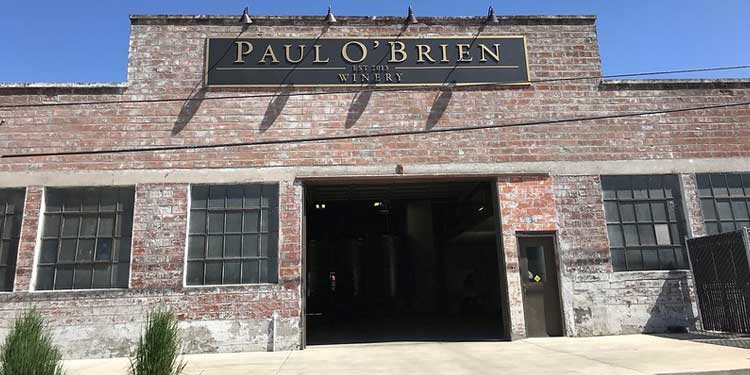 Address: 609 SE Pine Street, Roseburg, Oregon 97470, United States
Opening hours: open daily from 11:00 am - 5:00 pm
Costs: $10 wine tasting fee
When you hear wineries in Roseburg, the first destination you will most likely encounter is the Umpqua Valley.
But if you are around the downtown area, you dont need to look far as Paul O'Brien Winery is a great urban winery offering daily wine-tasting and picnic supplies for purchase and a unique winery tour experience.
Stroll Around Stewart Park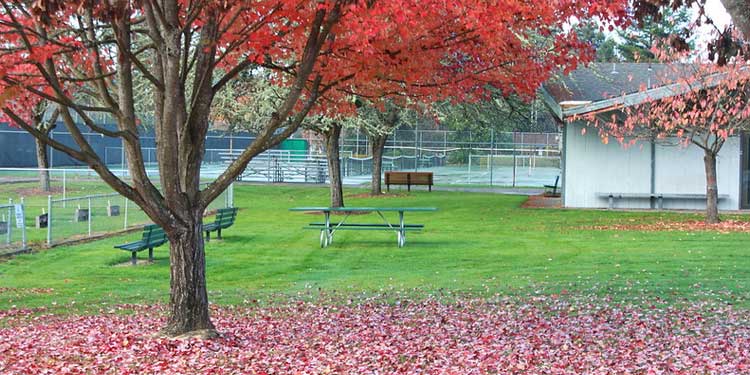 Address:  1003-2058 Stewart Park Dr, Roseburg, Oregon 97471, United States
Opening hours: open daily from 8:00 am - 5:00 pm
Costs: free entry
Stewart Park is a 236-acre regional park that is filled with many fun activities and attractions for people of all ages.
From a stunning 9-hole Golf Course to the history of early 1900s steam locomotives and miles of paved trails for biking and walking, there are plenty of options to choose from.
Theres also an Inclusive Playground and splash pads for the kids to play and run around.
For sports enthusiasts, the park offers baseball fields and a tennis court, while music lovers are sure to get excited, as every summer, stage concerts are held by various local artists of Roseburg.
Go on a Wine Tasting Tour at Umpqua Valley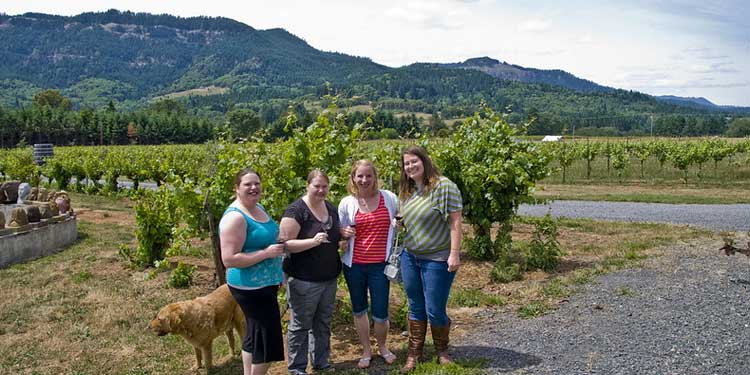 Address: Douglas County, Oregon
Umpqua Valley is a terrific destination for wine enthusiasts since it provides visitors with unique and high-quality wines, as well as warm hospitality and breathtaking vistas.
The valley is surrounded by beautiful rolling vineyards, with over 30 wineries producing 50-plus varietals and a diverse cast of winemakers experimenting and crafting some of the most fantastic wines in the Pacific Northwest.
It is ideal for growing a vast selection of wine grapes, mostly Pinot Noirs.
But theres more than just filling in your glass!
From wine tours and dining to hiking trails, quaint B&Bs, and renowned attractions like Crater Lake and Wildlife Safari, there is something for everyone in the Umpqua Valley.
Douglas County Museum of Natural & Cultural History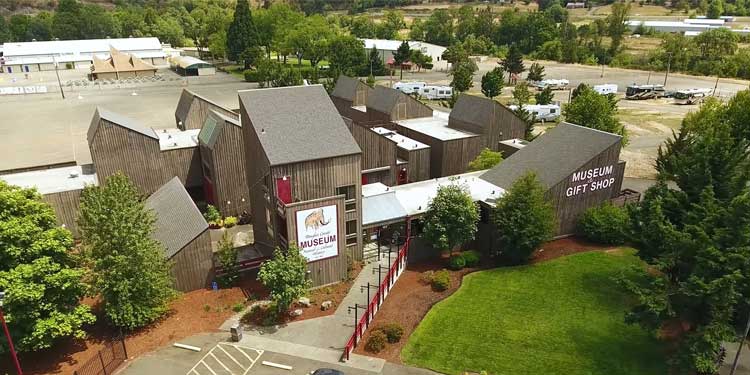 Address: 123 Museum Drive, Roseburg, Oregon 97471, United States
Opening hours: 10:00 am - 5:00 pm (Tuesday - Saturday), closed on Sundays & Mondays
Costs: free admission
The Douglas County Museum of Natural and Cultural History is a must-visit if you are interested in old machinery and some Oregon history.
Here visitors can interact with engaging exhibits depicting 8,000 years of Native American culture, Pioneer's history, and natural history that is unique to Umpqua Valley.
A Children's Discovery Room at the museum offers kids a hands-on learning experience of railroading history with a tour of the restored 1882 Oregon and California railroad depot.
The museum is also home to one of the most significant historical photographic collections that let you see and learn a lot about Douglas County.
Umpqua River Lighthouse Museum Giftshop and Coastal Visitors Center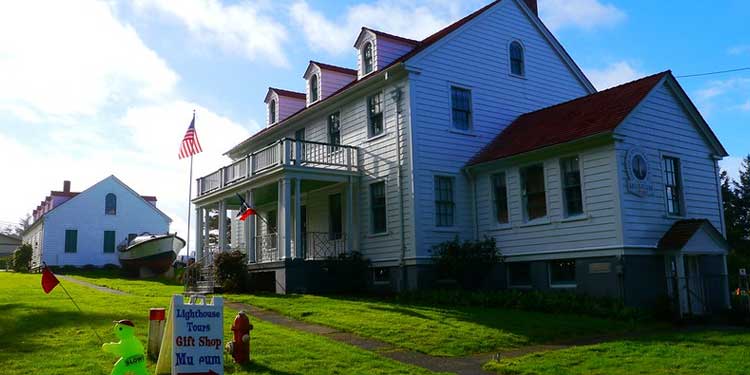 Address: 1020 Lighthouse Road, Winchester Bay, Oregon 97467, United States
Opening hours: open daily from 9:00 am - 7:00 pm
Costs: admission is $8 for adults, $4 for children (5 - 17)
Umpqua Lighthouse Museum is located less than a mile from the famous Salmon Harbor on Winchester Bay.
It is currently the only lighthouse in Oregon where you can walk up the stairs, stick your head into the lens room, and take pictures and videos.
Take a guided tour and learn the entire history of the lighthouse and coast guard, as the museum itself is a fantastic destination with two stories of history and artifacts.
It also provides a gift shop and a cafe to spend a little more time admiring the beauty of the ocean views.
Tip: visit after sunset to witness jaw-dropping light beams coming from the red lens of the lighthouse.
Go Fishing and White Water Rafting at the North Umpqua River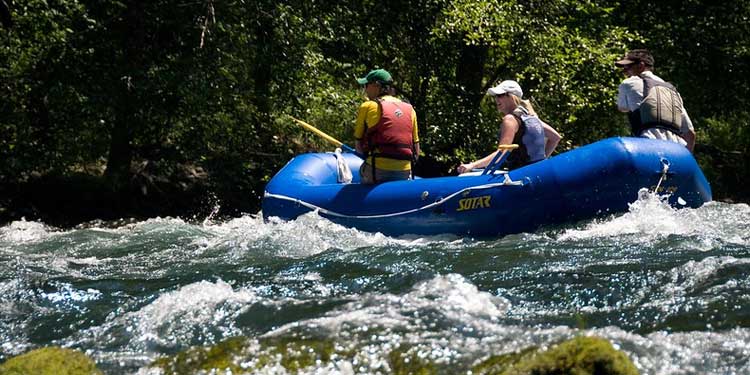 Address: Umqua, Roseburg, Oregon 97647, United States
Nestled deep in the Cascade Mountain Range in Southern Oregon, the North Umpqua River provides an excellent opportunity for fishing and a whitewater rafting experience.
The area provides a great spot for catching the biggest Chinook salmon and rainbow trout all year round.
The North Umpqua River is filled with more rapids, making it ideal for a paddle raft or a challenging inflatable kayak trip.
Take a guided rafting tour and explore its miles and miles of thrilling water adventure, or make it an overnight trip by making one of your own episodes of backpacking.
Shop and Eat Around Downtown Roseburg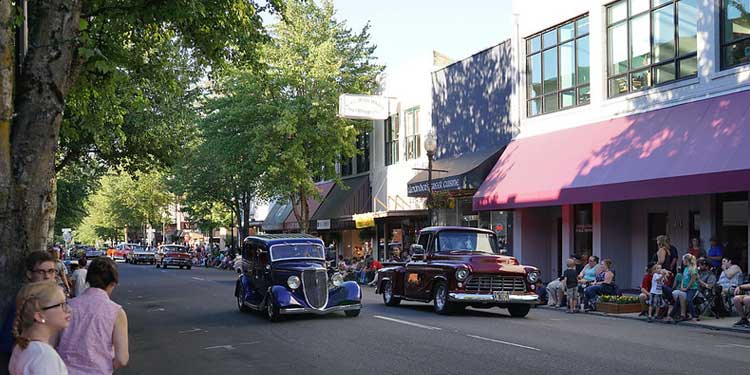 Address: Southeast Mainstreet, Roseburg, Oregon 97470, United States
Downtown Roseburg is lively, where you'll find small-town charm, great restaurants, and many shopping options.
Stroll around, and you will discover many hidden gems on every block of the streets. From antique shops to small boutiques and cafes, there is everything to choose from.
Head over to the Downtown Market for fresh produce and healthy choices, while the finest dining options are at Southeast Main Street and Jackson Street.
So whether you are looking for a place to have breakfast, brunch, or dinner, Downtown Roseburg will surely fill your appetite.
Tip: Stroll around in the evening, and you will always see something live and entertaining happening.
Hike and Relax at the Umpqua Hot Springs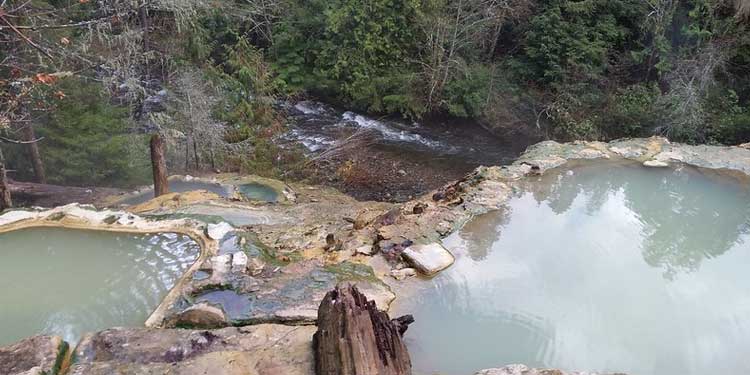 Address: NF-3401, Idleyld Park, Oregon 97447, United States
Opening hours: open daily from sunrise to sunset 
Difficulty level: moderate
Costs: $5 parking fee
Umpqua Hot Springs is one of Oregon's hidden gems, located close to Crater Lake National Park, along the North Umpqua River, at an elevation of 2,640 feet.
The Umpqua Hot Springs Trailhead will take you on a journey of 0.8 miles out and back hiking trails through stunning waterfalls, creeks, and lush greeneries of Umpqua National Forest.
The best time to visit Umpqua Hot Springs is between April and November, when the temperatures are mild.
Tip: Pack some good sports shoes and bring an extra layer of clothes.
Watson Waterfalls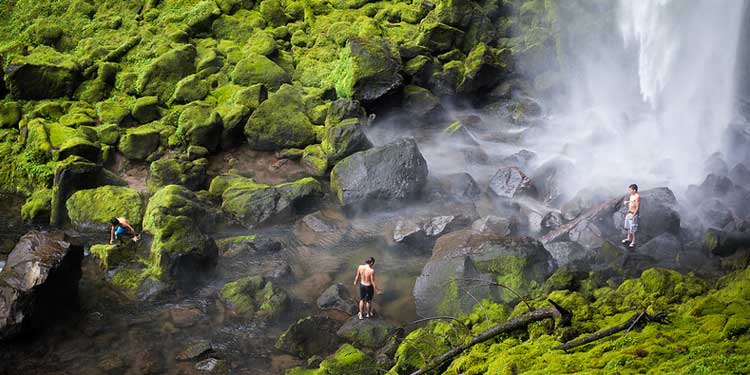 Address: Umpqua National Forest, Watson Falls, Oregon 97447, United States
Open season: year-round 
Costs: free entry 
Difficulty level: moderate 
Best time to visit: April through November
Watson Waterfalls is situated at the heart of Umpqua National Forest with an elevation of 272 feet and is a great year-round hiking destination.
From April through November, the Watson Falls Trail #1496 is generally used for hiking, bird viewing, nature visits, and bird viewing.
Hiking trails offer marked trails with access to viewpoints and steep uphill dirt trails along the hemlock trees, mossy rocks, and creeks.
Tip: 20-minute hike will take you into Umpqua Hot Springs.
Start Packing Your Bags
Roseburg is all about exploring nature, thrilling outdoor adventures, and wineries year-round due to its mild weather patterns.
The temperature becomes 50°F high in winter, whereas summers are around 80°F average. But depending on uncertain climate changes, it might vary on snow and rainfall.
Finally, our top recommendations for the best things to do in Roseburg will leave you with many memories.
Good luck!
Note: Keep in mind that information about travel can change quickly. To make sure your trip is fun and safe, we encourage you to double-check official websites and government/travel advisory sites for the latest information on travel restrictions, entry requirements, and safety measures.