St. Augustine is often called the nation's oldest city due to its origin of European and African-American settlement in the United States.
That's why there's so much history to explore around here!
From exciting museums and excellent exhibits to tours that reveal the history of this lovely city, there's so much for any history buff to do.
Once you're done investigating St. Augustine, check out the unique animal encounters or go on a sunset cruise at the waterways.
And for you to get started, we have compiled a list of the best things you can do here. So let's begin!
Things to Do in St. Augustine, Florida
Haunts and History
St. Augustine has so much history to experience, there's no wonder some of the attractions delve into the spooky and paranormal. Others, meanwhile, offer a glimpse into the area's past.
Ripley's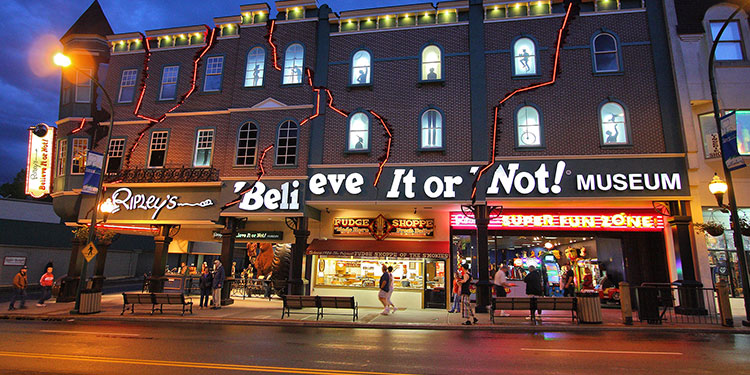 Ripley's Believe It or Not is a unique attraction filled with oddities that will surprise and delight you.
Each exhibit includes an explanation of what it represents. For example, you'll see a vampire killing kit, a shrunken head, and a stuffed lion.
If you want to experience the thrill of ghost hunting, try their Haunted Castle Paranormal Investigation.
You'll use the latest ghost-seeking technology to find the spooks in a haunted building. It lasts an hour and isn't appropriate for young children.
One thing you absolutely should do at Ripley's is take their train tour of the city.
There's a lot to see in St. Augustine, and this helps you view many of the most interesting sites without worrying about where you'll park or the view.
Tours are offered day and night. Day tours are great for viewing local spots, while night tours show you the gorgeous lights and energy of the city.
Ghost City Tours of St. Augustine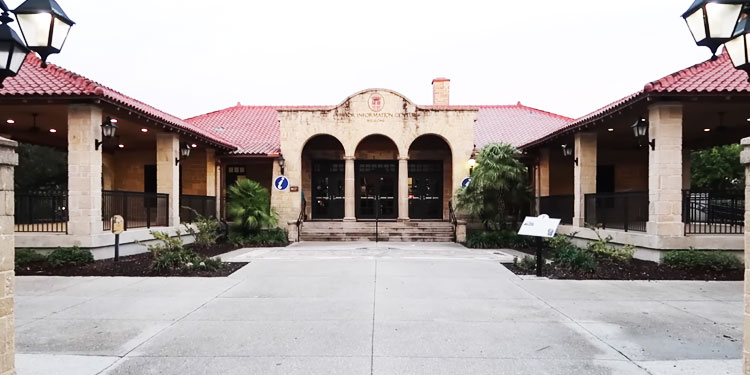 See the spooky side of the city with these nightly tours. They'll take you to the hottest haunted spots in town and regale you with local ghost stories and legends.
Ghost City Tours offers all-ages tours and tours just for adults. The adult tours are spookier and show darker histories than the ones that include children.
One significant benefit is learning about the area's history from the knowledgeable guides who lead you.
There's also a haunted pub crawl to consider for a wild night out. All the tours are walking tours.
However, other companies offer ghost tours, too, if you'd prefer to ride. Seeing what each offers before choosing will help you find the best fit.
Ponce de Leon's Fountain of Youth Archaeological Park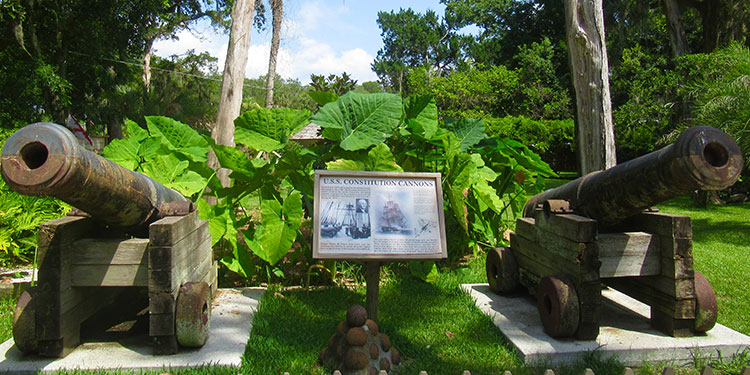 Learn the history of the Spanish settlers at this active park with live demonstrations, historical displays, and more.
It's located where the first Spanish settlement in the area was. Some history of the Timucua Native Americans is also on display here, including a neat replica village.
Actors will portray settlers and historical characters to teach you about these facets of St. Augustine's history.
A blacksmith, a smokehouse, and a planetarium are on the grounds. Look out for the blue peacocks roaming the area, too.
The park is named for the fabled Fountain of Youth, a spring inside. Make sure to take a sip before you leave.
Even if it doesn't grant you eternal youth, you'll have a great anecdote to bring up at parties.
Animals and Outdoors
St. Augustine has a few really neat animal encounters, as well as beautiful outdoor attractions to discover.
Alligator Farm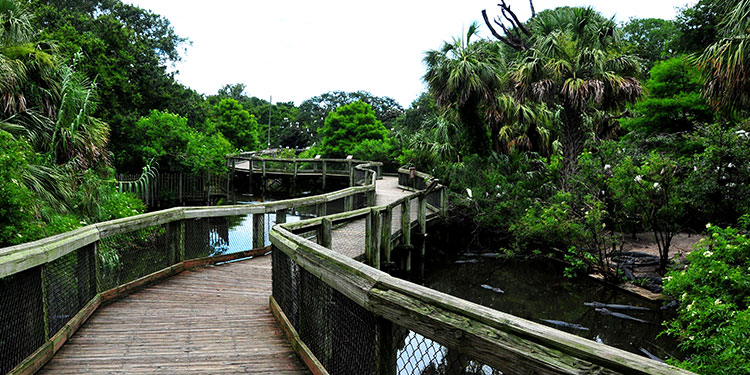 Don't let the name fool you because there's a lot more to this place than just alligators.
They have all kinds of alligators, crocodiles, other reptiles, birds, and more.
Take a walk over a swamp filled with alligators and marvel at what will likely be the most you've ever seen in one place.
Once you're ready to move on, another great stop is the bird viewing area, with many native species.
There's also a place that houses rainforest creatures like lemurs. Depending on when you go, you may also see animal feedings or other demonstrations.
Wild Reserve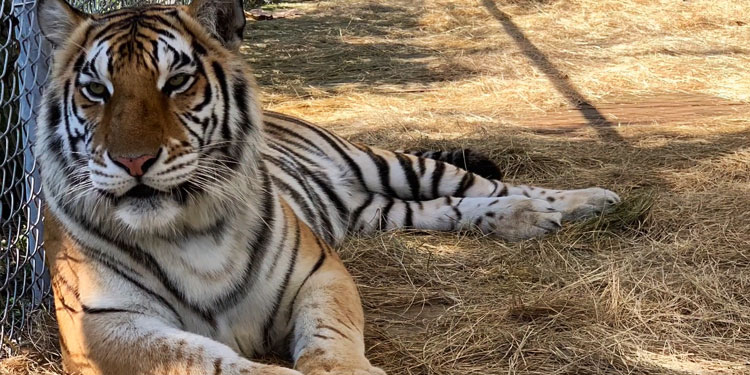 For more close encounters of the animal kind, check out the Wild Reserve.
They rescue exotic animals from harsh conditions and provide them with a lifelong home where they are cared for by professionals.
One unique thing about the reserve is how close you can get to the animals.
You can't directly interact with them, but you'll experience them up close. It's part of their philosophy to spark a love of these animals in their visitors.
You can take a tour on Monday or Wednesday or book a more extensive VIP tour for Friday. The choice is yours!
Tip: They also have two hours available on Saturday by appointment only.
St. George Street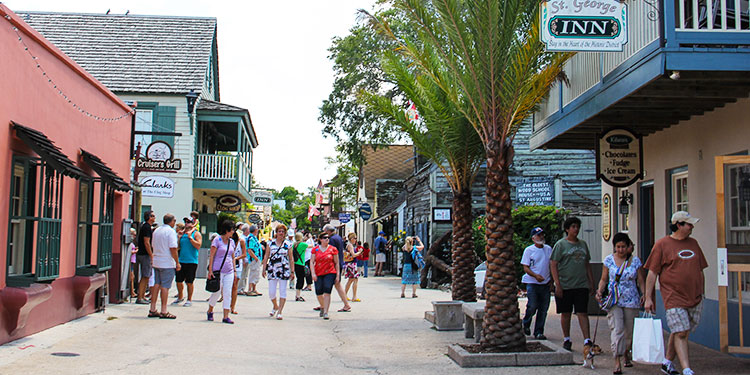 For a bit of shopping and entertainment, head to St. George Street. It has shops, restaurants, and other businesses to patronize while you enjoy the walkable area.
Cars aren't allowed on the street, so it's a peaceful place to congregate and see local sites between meals and shopping excursions.
Because there's so much to see here, it can help to plan your trip beforehand and know which spots you want to focus on.
To see a little more history, stop at the Pena Peck House, the Oldest Wooden Schoolhouse, and the Old City Gate as you wander the area.
They're great historical stops and will help you learn more about the area.
Tip: Bring sunscreen and an umbrella, as there isn't a lot of shade to rest in. 
Cruise the Waterways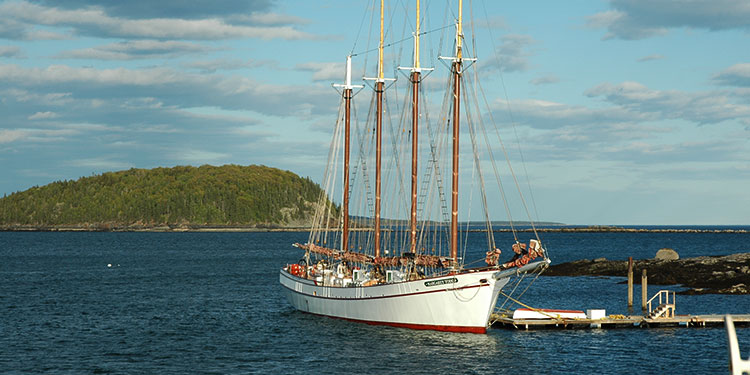 There are plenty of tours on the waters of St. Augustine. From sunset cruises to airboat rides to scenic cruises, something is available for anyone who loves being on a boat.
Each touring company offers different boats and inclusions, so check before you go. There may be a tour better suited to your group than another.
For example, Florida Boat Tours offers a sunset cruise lasting about 90 minutes.
You can choose from an option for anyone seven and up or just for those 21 and up, where you can purchase alcohol on board.
Expect music and guides. You may even see a dolphin as you cruise the waterways.
Museums
You'll learn even more about St. Augustine by touring museums with great, informative tour guides.
Lightner Museum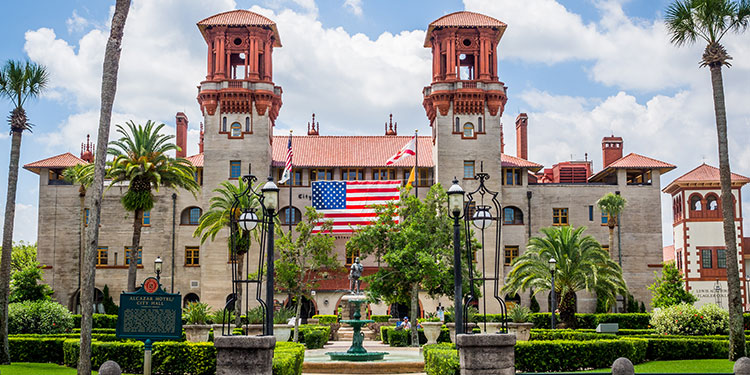 This museum is housed in a gilded age hotel; many of the original features remain.
The building has an eclectic mix of collections, including shells, musical instruments, and porcelain.
Some visiting exhibits stay for a while before leaving; others are interactive. Check out their website to see what will be showing while you're in town.
There is no dedicated parking lot for the Lightner Museum, but metered parking is available nearby.
While you're there, check out Cafe Alcazar. You'll eat in what used to be the deep end of the hotel's swimming pool.
St. Augustine Lighthouse and Maritime Museum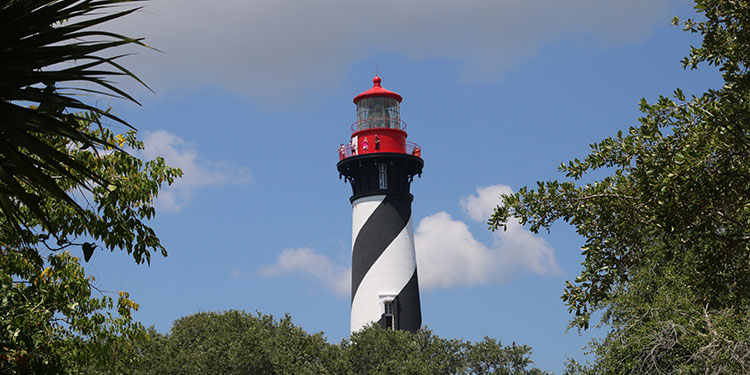 Put on your walking shoes and climb 219 steps to the top of the lighthouse to see the view.
You don't have to make the whole trek at once; there are places to stop and rest as you make your way up.
It's a great place to get perfect pictures to help you remember your trip and St. Augustine once you've gone home.
There's also a museum on the property that helps tell you more about the story of the lighthouse and its role in St. Augustine. Some of the exhibits are even interactive.
You can also purchase food on the property or enjoy the walking trails around it. They even offer daily programs, so check out what's available before you go.
Pirate and Treasure Museum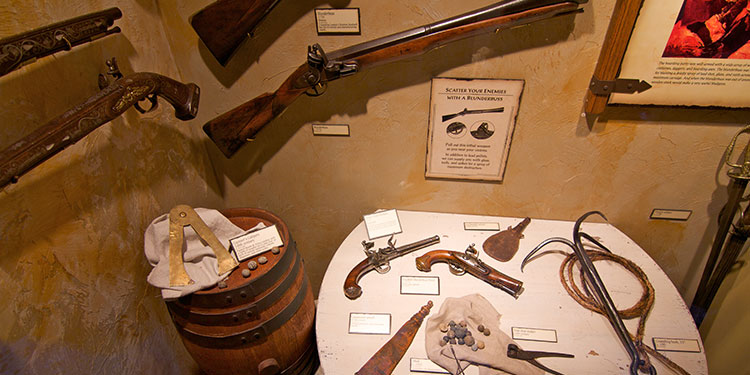 Step back into Port Royal, Jamaica, 300 years ago, which was the home base for many pirates.
It's a great place to bring the kids because it's interactive.
They offer everything from scavenger hunts to puzzles as you learn about pirates and look for hidden treasure. Both fact and fiction about pirates are discussed here.
The museum is air-conditioned and wheelchair accessible. Parking is available in a metered lot or nearby garage.
Discounts are available to military members, retirees, and people who live locally.
Tip: There's also a family season pass.
Spanish Military Hospital Museum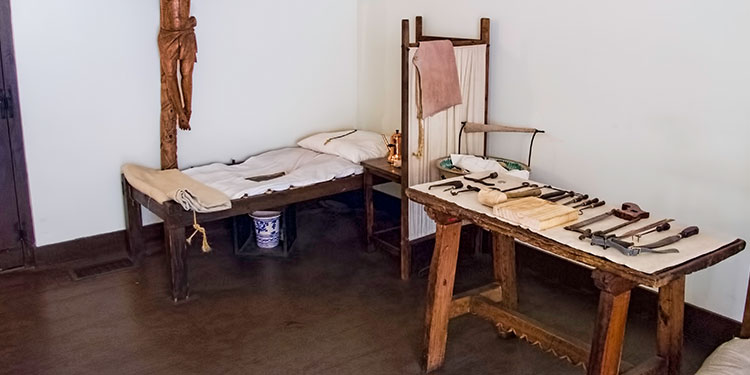 Check out the Spanish Military Hospital Museum tour if you're looking for a quick but rich activity to slot between other things.
It lasts less than an hour, but visitors say the guides have lots of interesting information about the hospital.
Once the tour ends, linger in the garden or browse the gift shop to cap off your visit.
As you learn about healthcare at the hospital in the late 18th century, you'll see things like the mourning room, surgical tools, and demonstrations of medical procedures used at the time.
Tip: Choose from education tours, night tours, or the standard daily tour, depending on what you want to see.
Start Planning Your Trip to St. Augustine, Florida
Finally, take a guided tour that will help expose you to the history that helped create the thriving and bustling city full of attractions and shopping.
The tour guides' experience will help expose you to the past that helped shape the lively and bustling city full of sights and shopping.
So hurry up, pack your bags, and be prepared to be wowed by this Florida coastal gem.
Safe Travels!
Note: Keep in mind that information about travel can change quickly. To ensure your trip is fun and safe, we encourage you to double-check official websites and government/travel advisory sites for the latest information on travel restrictions, entry requirements, and safety measures.