Ontario is a thriving community in the east of Los Angeles with much to offer for visitors of all kinds.
Abundant shopping, museums, fun attractions, and relaxing retreats make it a great place to visit when you're craving some of that SoCal sunshine.
Choose your favorites from the many great escapes Ontario provides, and come find out why this destination is such a hidden treasure.
Things to Do in Ontario, California
Museums and Shopping
The museums in Ontario are large, interesting, and beloved by tourists and locals alike. You also have to see the largest indoor outlet mall on the west coast while you're here.
Ontario Museum of History and Art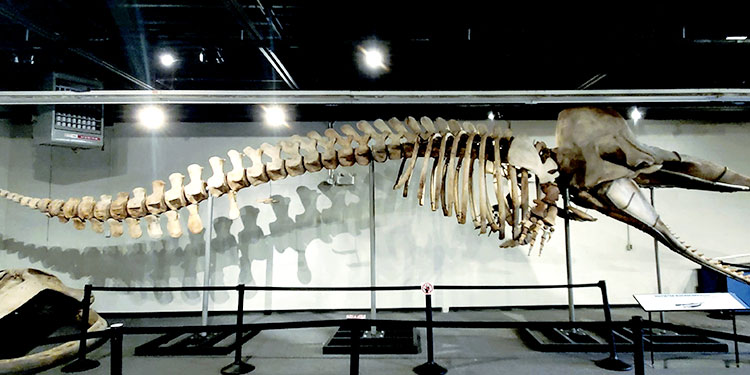 Start your trip to Ontario by visiting the Ontario Museum of History and Art.
It is a great opportunity to delve into local history and gain valuable insights for the rest of your visit.
Despite being small, the museum offers thoughtfully curated and captivating displays.
Occasionally, interactive activities such as games or blocks are set up for visitors. The museum also features rotating exhibits and art pieces.
Don't forget to stop by the gift shop to take home a unique souvenir from Ontario. The museum is open from 12 PM to 4 PM on Friday to Sunday.
Planes of Fame Museum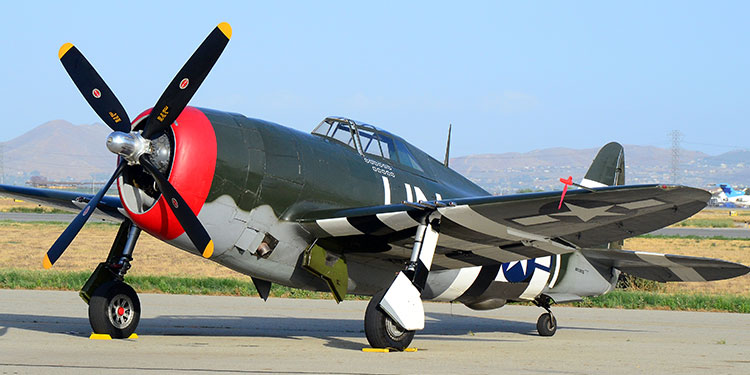 Indulge your fascination with flight at the Planes of Fame Museum.
With nearly 100 aircraft on-site, this museum showcases an impressive collection of historical and technological marvels.
Whether you're interested in the replica of the 1903 Wright Flyer or planes from modern wars, you'll have the opportunity to closely examine these remarkable machines.
The friendly staff and extensive restoration efforts further enhance the experience.
If you happen to be there during the airshow, be sure to purchase tickets for an unforgettable experience.
Additionally, check out the Warbird Rides, which allow you to climb into the cockpit of a World War II plane and take to the skies.
Don't miss their talks and events, as aviation enthusiasts may find something worth reserving a seat for.
Ontario Mills
Ontario Mills is the only indoor outlet shopping destination in Southern California, with approximately 200 businesses and services.
You'll be occupied for hours as you explore everything it has to offer.
While many of the stores and services are found elsewhere, the outlets often provide great deals on a variety of items.
For a complete experience, catch a movie at the theater and enjoy a meal at one of the available restaurants.
Pro Tip: Check the map online before your visit and plan your route through the mall based on the location of your favorite stores.
Thrilling Attractions
For heart-pounding thrills, check out these incredibly fun additions to your Ontario trip.
K1 Speed Go-Karts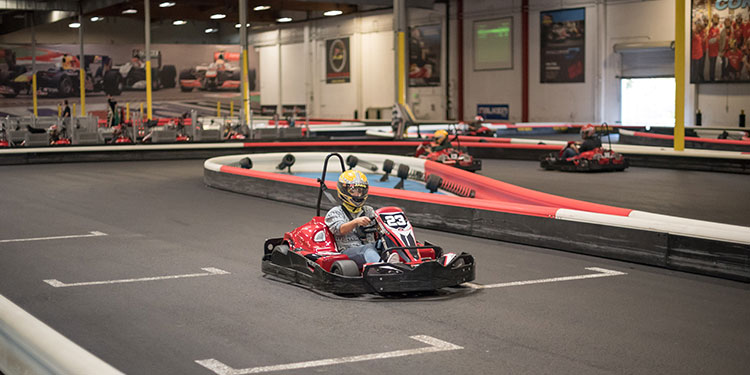 Experience the thrill of speed at K1 Speed Go-Karts, home to the fastest go-karts in the industry.
Powered by 20-horsepower electric motors, these karts can reach up to 45 miles per hour.
If you have children, they can enjoy the junior karts, which are a bit slower, maxing out at 20 miles per hour.
Among the various options available, the Arrive and Drive option is the most popular for average tourist groups.
It operates on a first-come, first-served basis. The race ends once a kart completes 12 loops of the track.
For junior racers, a height requirement of four feet applies, while adults must be at least 4'10" to ride the karts.
The venue also features a restaurant and offers additional entertainment options such as an arcade, pool tables, and air hockey.
The Ride 7D Ontario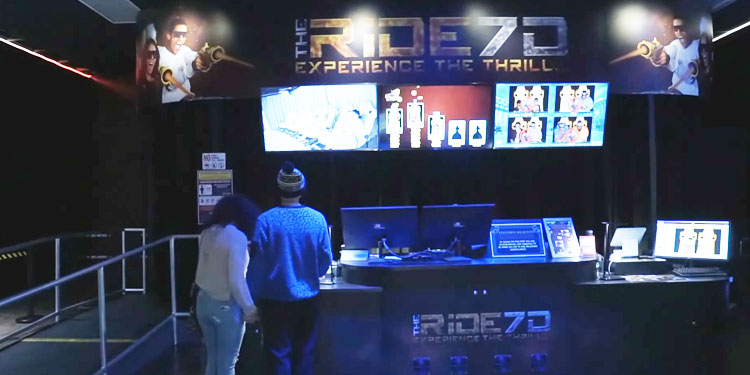 Prepare for an exhilarating experience at The Ride 7D that will leave your group breathless with excitement and adrenaline.
This state-of-the-art interactive motion ride combines the mobility of a rollercoaster with the immersive nature of a movie.
As the scenes on the screen change, the motion seats move to create a sensation of being part of the story itself.
With seven dimensions incorporated into their rides, you can expect surprises with each unique experience.
Consider trying more than one ride to explore everything they have to offer.
The rides transport you to various settings, including the Old West, New York City, Oregon, Chicago, London, and a Haunted Amusement Park.
Each ride can accommodate up to eight passengers, providing a thrilling group activity.
Note: The height requirement for riders is 40 inches, and the weight limit is 350 pounds. Smaller children can sit on the lap of an adult if desired.
iFLY Indoor Skydiving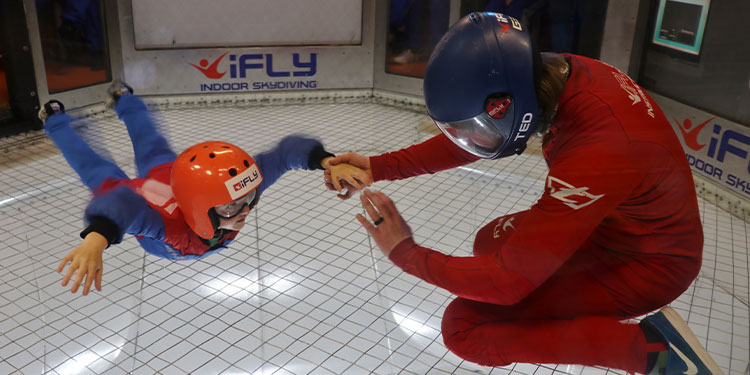 For the thrill of skydiving without boarding a plane, visiting iFLY is a must.
Strap on your flight suit and secure your helmet as the vertical wind tunnel lifts you high into the air, creating a weightless experience.
With a guided instructor, visitors are sure to enjoy the adventure of indoor skydiving, even if it's your first time and you're a bit nervous.
Flyers must weigh less than 260 pounds to utilize the wind tunnel.
In some cases, they can accommodate individuals between 260 and 300 pounds, but those over 300 pounds are not allowed.
Consider booking two flights during your trip, as the first one involves more training, while the second one allows for a longer and more enjoyable experience.
Ontario Improv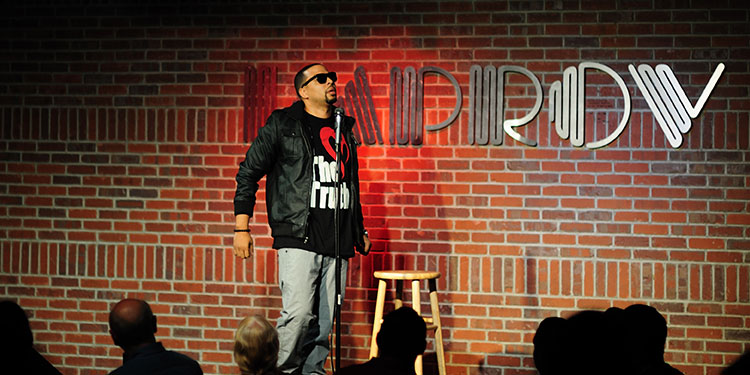 Enjoy a night filled with laughter at Ontario Improv.
Take a look at the biographies and work of the comedians performing to determine who you might enjoy the most.
Once you have chosen a comedian, check their showtimes and be sure to secure tickets early, as they tend to sell out quickly.
For the best view, opt for seats near the railing or right by the stage. The railing typically offers a better perspective than the stage seats due to the angle.
Note: The club is only open to individuals aged 21 and above, so don't forget to bring your identification. 
Outdoor Experiences
The gorgeous areas around Ontario will beckon you to visit before delighting you with everything they have to offer.
Cucamonga-Guasti Regional Park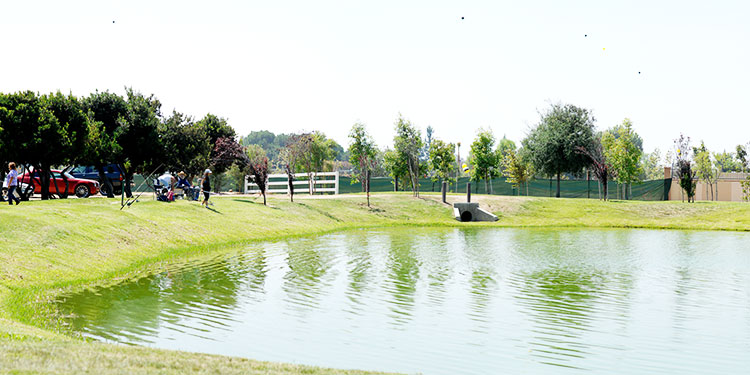 For a fantastic day outdoors, head to Cucamonga-Guasti Regional Park.
Prepare your fishing gear, pack sunscreen for your swim bag, and bring along a picnic for a memorable outing.
With 150 acres of outdoor space, there's plenty to explore, so make sure to wear comfortable walking shoes. Before your visit, check if the pool is open.
Even if it isn't, the splash pad provides a refreshing option on sunny days. Fishing enthusiasts can purchase a license on the property for a nominal fee of $12.
If you still have energy after your time at the park, consider heading to the nearby Topgolf to extend the outdoor fun.
Glen Ivy Hot Springs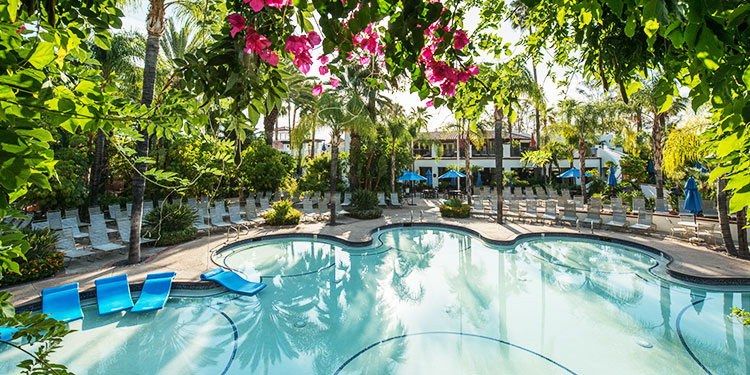 Experience the rejuvenating effects of the Mineral Baths at Glen Ivy Hot Springs.
It is known to alleviate joint pain, soften the skin, and induce relaxation and a radiant glow.
The water is enriched with sulfur, magnesium, sodium, and potassium, while the geothermal pools at a soothing 104 degrees beckon you to lean back against the pool's edge and unwind.
I'd recommend spending approximately 20 minutes soaking in these beneficial waters, but there is much more to enjoy outside of the pools.
Take advantage of the lounge pool, lap pool, vista pool, and saline pool, as well as the hot and cold plunge pools, making spending hours in the water tempting.
To fully pamper yourself, book some of the spa's treatments during your visit
Note: The spa is for adults only, and guests must be 18 years of age or older. 
North Etiwanda Preserve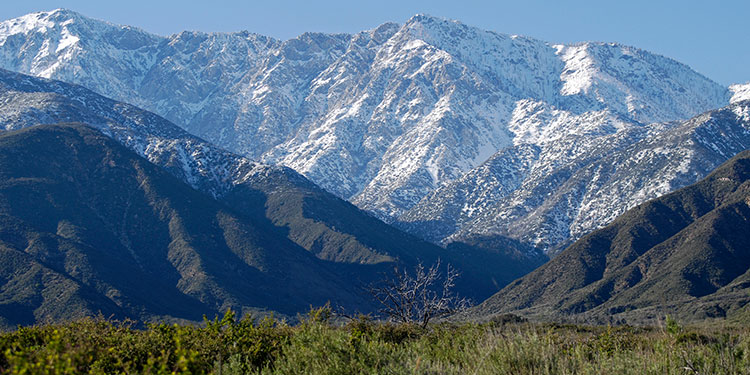 Embark on a moderately challenging hike along the 3.3-mile loop at the North Etiwanda Preserve.
This hike is best suited for those with some hiking experience, as the terrain can be uneven, and there are some elevation changes.
The main trail leads to a waterfall, while an alternate path to the left offers a scenic overlook of the city.
If you prefer a more secluded hiking experience, the path to the overlook is typically less crowded.
Additionally, bring sunscreen, as shade is limited unless you find shelter under a picnic structure.
Start Packing Your Bags
Ontario awaits, offering you so much more than you might expect. Try to add a little of everything to your visit to make the most of your time there.
Wake up and wander the trails, spend the afternoon cooling off at a thrill ride, and then browse through the museums before going out to a delicious dinner.
Don't hesitate to experience this thrilling city for your next vacation. 
Note: Keep in mind that information about travel can change quickly. To ensure your trip is fun and safe, we encourage you to double-check official websites and government/travel advisory sites for the latest information on travel restrictions, entry requirements, and safety measures.