Finding an interactive, kid-friendly, and educative—overall a perfect place—to take your children out cannot be an easy task!
With so many things to do in North Carolina, it is fair to say one can feel overwhelmed by the endless fun options.
If you're planning for the next perfect day out with the kids, our choices are sure to disappoint neither you nor your little one!
Whether hiking in the wilds, on a museum tour, or at an amusement park, taking them to influential and engaging places can help them think outside the box.
Accompanying them to new places is not only a great way to teach your children, but you also get an insight into their growth.
Here, we recommend you some of the best family-friendly sites that anyone in the family can enjoy!
Things to Do in North Carolina With Kids
Tweetsie Railroad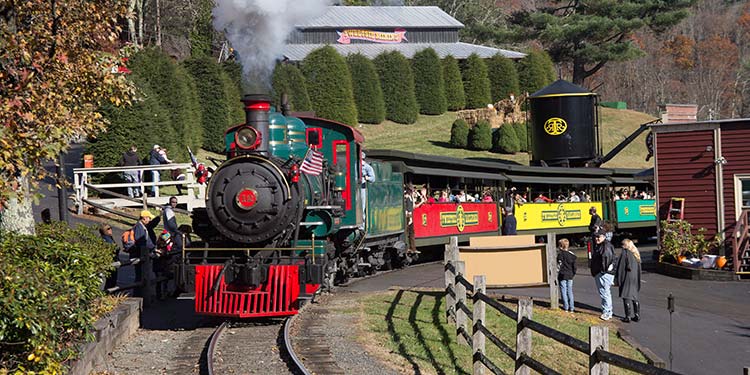 Location: 300 Tweetsie Railroad Lane, Blowing Rock
Opening hours: 10:00 am - 6:00 pm (Thurs-Mon), Closed on Tues & Wed
Entry rates: $40 (Ages 3-12), $60 (Adults)
Tweetsie Railroad is one of the most fun and educative ways to spend the day with your kids in the city!
Built-in 1957, Tweetsie Railroad is a popular tourist attraction located in the middle of Boone and Blowing Rock, North Carolina.
The heritage railroad is renowned for being the first theme park in this State.
And having many interesting displays, its major attraction is the 3-mile-long ride on the historic locomotives.
Kids can engage in this interactive and impressive ride on one of the narrow-gauge steam trains that have been preserved and operated for decades.
The fun won't stop here—this, one of the first kinds of amusement parks in the country, features varieties of fun rides, live entertainment, a zoo, and much more!
Your little ones can interact with the animals and feed them in Deer Park Zoo; a cone filled with food can be easily purchased on-site for about $0.50 only.
The park hosts many special annual events, including 'Day Out with Thomas', 'Ghost Train,' and 'Tweetsie Christmas' throughout the year.
Fun Fact: Children would be fascinated to know the name 'Tweetsie' comes from the 'tweet, tweet' sound of the locomotive's whistles!
Carowinds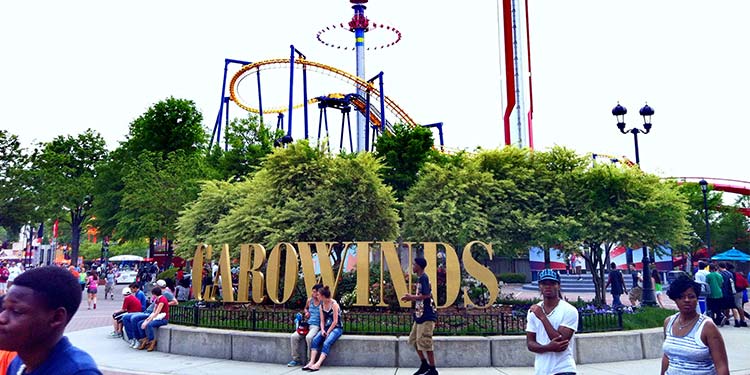 Location: 14523 Carowinds Blvd, Charlotte
Opening hours: 10:00 am - 7:00 pm (Mon-Thurs), 10:00 am - 10:00 pm (Fri-Sun)
Entry rates: Starts from $39.99
While you're in Charlotte, Carowinds is an unmissable destination—especially when you are accompanied by your kids!
This 407-acre amusement park has been serving as the land of adventure and making families happy for half a century now.
Carowinds has some of the top-rated rides, attractions, live shows, and a water park spread all over the area.
'Do-Si-do,' 'Hurricane Falls,' and 'Mountain Gliders' are some of the thrilling rides available here—the possibility of fun is endless here in Carowinds!
The waterpark known as 'Caroline Harbor' is a 26-acre play area that has many play structures and varieties of water slides and wave pools.
The park is also famous for its annual events, including 'SCarowinds' during Halloween and their Christmas-themed 'WinterFest.'
Note: Other than entertainment, you can also find tasty eateries and guest accommodations available on-site.
North Carolina Zoo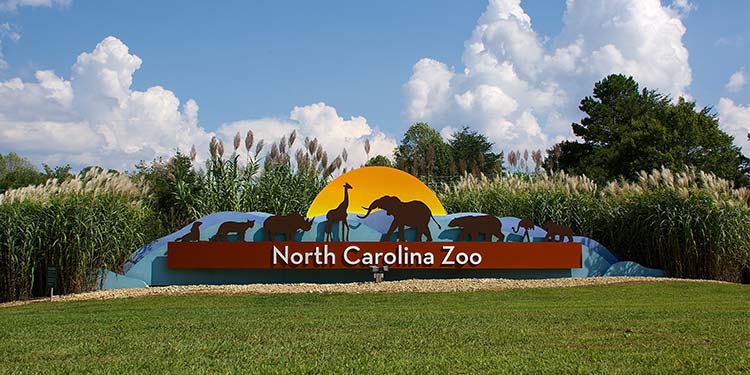 Location: 4401 Zoo Parkway, Asheboro
Opening hours: 9:00 am - 5:00 pm (Every Day)
Entry rates: $11 (Ages 2-12), $15 (Adults)
It is so important to surround your kids with animals from an early age if you want them to develop a sense of empathy sooner.
And the closest they can get to meet a variety of living creatures is nowhere but in the Zoo!
Take your children to North Carolina Zoo—the world's largest natural habitat zoo with the country's largest collection of Alaskan seabirds.
Situated on the 500-acre land of Asheboro, it is home to more than 1700 animals from over 250 species having significant representations of Africa and North America.
Alongside meeting animals, kids can also enjoy the Carousel, Kaleidoscope Butterfly Garden, and the Kidzone that opens throughout the day.
The zoo also focuses on showcasing a fantastic collection of artworks ranging from murals to sculptures which will be a great art exposure for kids.
Tips: If you can, refrain from visiting the zoo on the weekends to avoid the busy crowd and complications with limited parking space!
Charlotte Segway Tour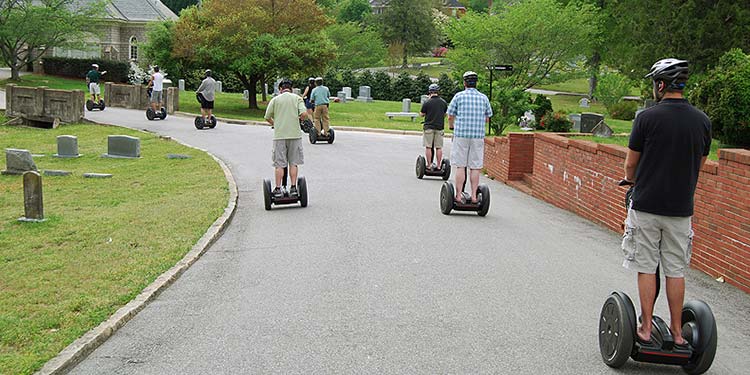 Location: 101 South Tryon Street, Charlotte
Opening hours: 9:00 am - 9:00 pm (Mon-Fri), 9:00 am - 5:00 pm (Sat & Sun)
Entry rates: Starts at $69
Explore Charlotte, the largest city in North Carolina, in a Segway—the best way to watch the city better!
It can be a great experience to get a detailed tour of multiple landmarks around the city.
Multiple tours are available, including the Historic Uptown Neighborhood tour, where you can learn the history between the walls.
Haunted Segway Tour, a spooky adventure in the city, Taste & Glide Segway Tour, where you are guided to some of the popular eateries and much more.
You don't have to feel nervous if it's your first ride on a Segway!
The tour guides will help boost your confidence by assisting you with an introductory video and practice before the tour.
Gliding around the city, these tours last from 90 minutes to 2 hours, depending on the type of tour you choose.
Note: Partakers are required to weigh at least 100 pounds (45 kg), and adults are requested to accompany anyone under 18 of age.
Linville Caverns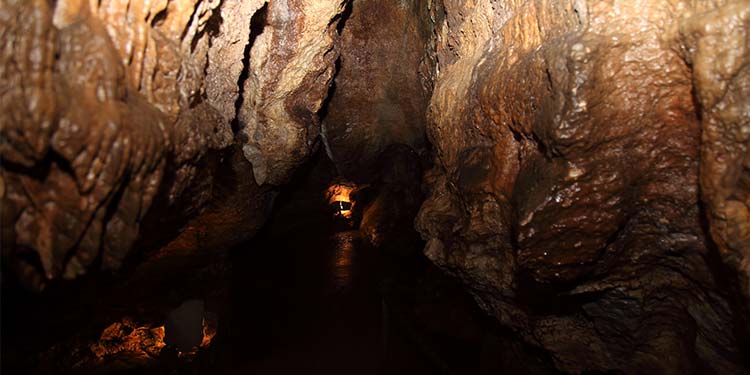 Location: 19929 US-221, Marion
Opening hours: 9:00 am - 6:00 pm (Thurs-Mon), Closed on Tues & Wed 
Entry rates: $11 (Ages 5-12), $13 (Adults)
Linville Caverns is an exciting adventure to endeavor, which can be a great way to explore hidden nature with children.
Take a guided tour inside the mountains into the caverns and witness the active limestone formations.
Since 1937, the caverns have now many upgrades that make the touring experience convenient, secure, and entertaining.
Visitors can also spot live animals inside the cave and a small river with fish and many bats hanging upside down on the roof.
Tips: Make sure to reach out earlier for tickets, as online reservations are unavailable.
Wet'n Wild Emerald Pointe Water Park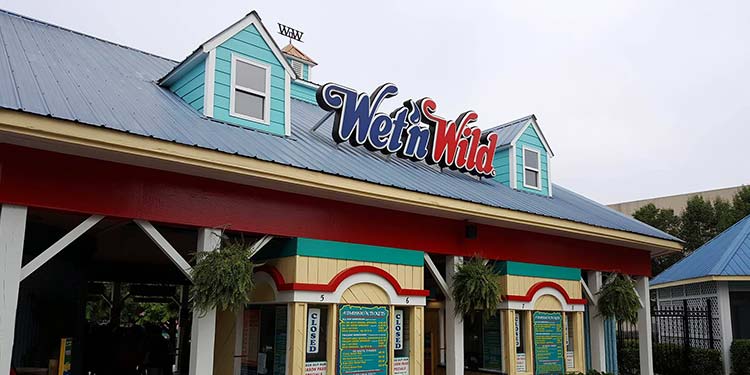 Location: 3910 S Holden Rd, Greensboro
Opening hours: 10:00 am - 5:00/ 6:00/ 7:00 pm (throughout the week)
Entry rates: Starts at $59.99
Nothing can beat North Carolina's warm summer more than the refreshing splish-splash fun at the Wet 'n Wild Emerald Pointe Water Park!
The water park is in the 'Tournament Town' of Greensboro, a part of the globally recognized Wet 'n Wild chain.
Some of the most popular rides in the park for kids are 'Happy Harbor', 'Soak Zone,' and 'Splash Island.'
With over 40 unique rides and attractions, not just kids but anyone can find themselves having fun in this park.
Weekdays are the perfect time to look forward to enjoying the rides and less crowded shaded areas.
Tips: Make sure to check out their website to grab some fantastic deals on their general admission and seasonal passes!
North Carolina Museum of Natural Sciences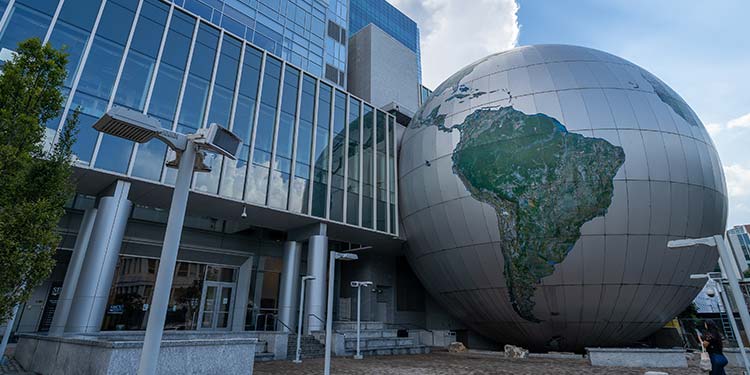 Location: 11 West Jones Street, Downtown Raleigh
Opening hours: 10:00 am - 5:00 pm (Tues-Sun), Closed on Mondays
Entry rates: Not Required
Learning never and must not, ever stop—even if you are on a vacation!
North Carolina Museum of Natural Sciences is a great space for both kids and adults to gain exclusive knowledge.
Likewise, learning gets interesting if it has a little fun; this museum's interactive displays are well-curated to ensure the audience has a great time exploring.
All over the Southeastern part of the country, it is the largest museum of its kind, located in Raleigh since 1879.
The museum has exceptionally divided its parts into six facilities that are allocated into five campuses, which makes the experience distinct.
Their initial exhibitions mainly were the collections of geologic and agricultural specimens owned by the state.
However, they now showcase various exhibitions such as dioramas of wildlife and artifacts preserved in the 'Natural Treasures' to hands-on exhibits in the 'Discovery Room.'
It won't take long for the re-visitors to notice and admire the changes that have been improved over the years—this place only gets better!
Birthplace of Pepsi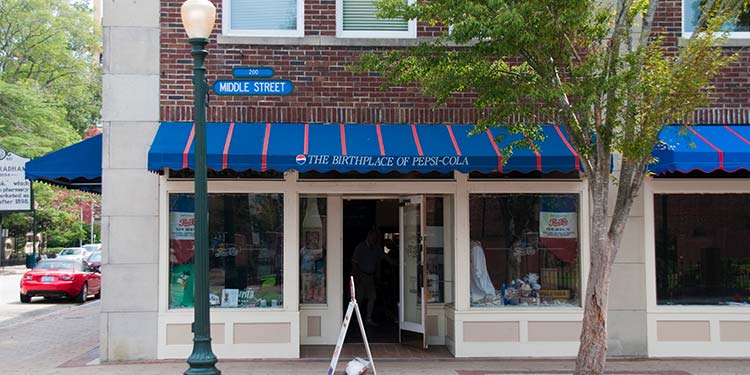 Location: 256 Middle St., New Bern,
Opening hours: 10:00 am - 6:00 pm (Mon-Sat), 12:00 pm - 4:00 pm (Sundays)
Entry rates: $10 (Ages 6-14), $20 (Adults)
Do your kids love drinking flavored soda? If it's Pepsi they like, this will be an exciting choice of place to explore!
That's right! It is the Birthplace of Pepsi, a carbonated soft drink originally introduced as 'Brad's Drink' and invented in this very corner of New Bern.
It is one of the most popular historical landmarks in the state that can be toured by anyone on any day of the week.
This is where a success story of a drink began; a mixture of sugar, water, lemon oil, caramel, and nutmeg made a huge impact overnight.
Previously a drugstore, the Birthplace of Pepsi now displays many memorabilia and Pepsi merchandise on sale as well.
Note: Although encouraging little ones to drink soda is not the healthiest way to maintain their daily diet, knowing a little history about a successful brand won't cause any harm!
North Carolina Arboretum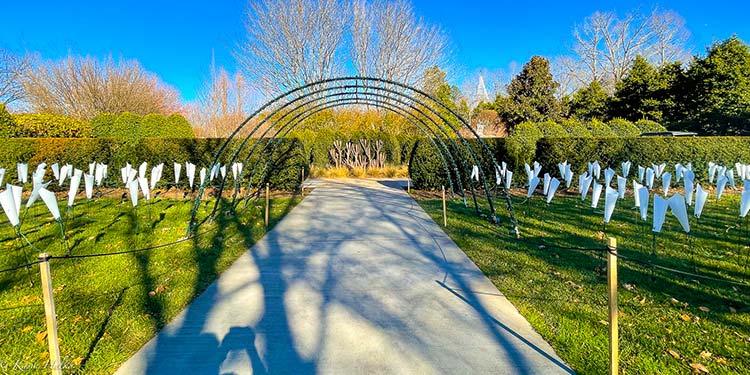 Location: 100 Frederick Law Olmsted Way, Asheville
Opening hours: 8:00 am - 9:00 pm (Every Day)
Entry rates: Not required
North Carolina Arboretum is a beautiful place to take your kids for a fresh breath of air!
Nestled within the Bent Creek Experimental Forest, the 434-acre of arboretum and botanical garden has many things to offer.
It is undoubtedly one of the most beautiful and well-maintained gardens in North Carolina, with over 100 specimens displayed in separate gardens.
Some of their gardens are 'Blue Ridge Quilt Garden', 'Heritage Garden', 'Plants of Promise Garden,' and many more.
The arboretum also has one of the most unique bonsai collections in the country, which was created in 1992, accepting many plant contributions.
Moreover, their tree collection has an immaculate set of Metasequoias of over 100 feet, known as the tallest tree in the South, planted in 1950.
You can also find hiking and biking trails on site that can be a great way to explore the beauty of the place.
Tips: Make sure to visit the information desk at the Baker Exhibit Center to get some extra information prior to your tour.
Uwharrie National Forest
Location: 789 North Carolina 24, Troy
Opening hours: 24 hours, Every Day 
Entry rates: Not required 
For outdoor adventures, visit the Uwharrie National Forest for quality family time!
It is the smallest of the other four National Forests in the state, which is spread in Montgomery, Randolph, and Davidson counties with a total area of 51,546 acres.
Visitors can explore the forest by taking a path, as many trails for hiking, mountain biking, and horseback riding are available.
The trails are well-marked and easy to follow. Best of all, you don't have to worry about getting lost!
It can be an excellent place for your family to plan a picnic in the area near Baldin Lake with scenic views on a sunny day.
Also, you can find many spots to camp onsite, which can be a great experience for the kids!
Note: Lookout for your own safety in the forest, especially around the boundaries, as sightings of Mountain Lions have been reported.
North Carolina Aquarium at Pine Knoll Shores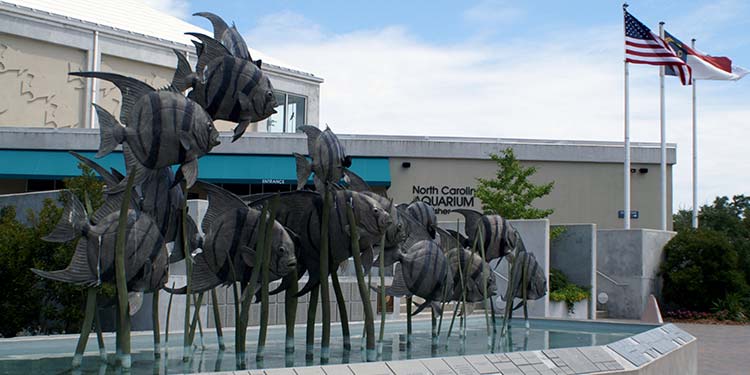 Location: 3125 Poplarwood Court Suite 160, Raleigh
Opening hours: 9:00 am - 5:00 pm (Every Day)
Entry rates: $10.95 (Ages 3-12), $12.95 (Adults)
Kids can find watching aquatic habitats fascinating, and even more when they can spot one of their favorites, among others!
You can easily find North Carolina Aquariums in three different locations: Kure Beach, Roanoke Island, and Pine Knoll Shores.
The one in Pine Knoll Shores has the biggest tank with more than 3000 specimens, and it is also the largest saltwater aquarium in North Carolina.
Some of the most valuable displays are Sand Tiger Sharks, Green Moray Eel, and Goliath Grouper.
The two hands-on exhibits in the aquarium are the Tidal Touch Pool and Skate and Ray Encounters, where you can pet the sting rays.
Tips: Get the yearly pass to access easily at any of the North Carolina Aquariums; all the aquariums have something unique to offer!
Chimney Rock State Park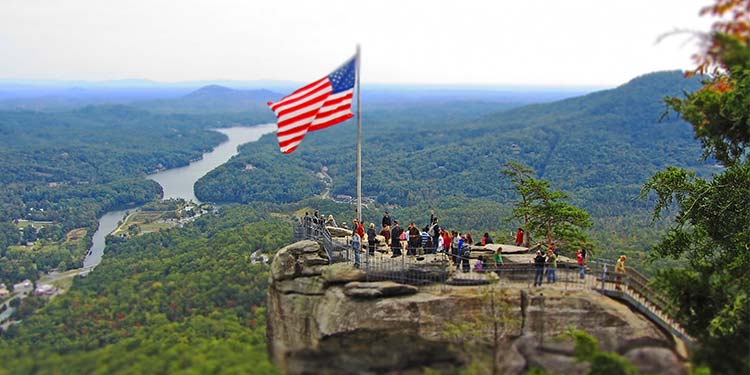 Location: Chimney Rock, NC 28720
Opening hours: 8:30 am - 5:30 pm (Every Day)
Entry rates: $8 (Ages 5-15), $17 (Adults)
Prepare yourself for a thrilling yet rewarding hike on Chimney Rock at the state park!
It is an adventurous journey that is packed with great activities on the way, suitable for kids of all ages.
You can also spot the wilds sheltered at the Animal Discovery Den in Chimney Rock State Park.
Hiking can be a pleasant bonding experience for parents and kids as nature keeps the differences aside and keep you on the same track.
They promise you not just a hike with mesmerizing scenes to view but also a memorable experience in beautiful nature!
Tips: Make sure to carry water bottles and snacks for refreshments.
Cheer Up, It's North Carolina!
Traveling with kids is hectic but, undoubtedly, always fun. 
They get an opportunity to learn and explore so many places, which helps them enhance their interests and broadens their thinking better than ever.
North Carolina is truly a perfect family-friendly destination to check off all the fun experiences with your kids while they are still young!
Note: Keep in mind that information about travel can change quickly. To ensure your trip is fun and safe, we encourage you to double-check official websites and government/travel advisory sites for the latest information on travel restrictions, entry requirements, and safety measures.