What starts well ends well too! This proverb proves right for Kitty Hawk as it is the first Outerbanks City welcoming you to experience the best of North Carolina.
Kitty Hawk is also known for its association with the endeavors of the Wright brothers, who flew their first flight from the Kills Devil Hills.
Not just the history of flight, Kitty Hawk is equally famous for its maritime forests in the coastal reserve.
From adventurous water sports to relaxing yoga sessions, this coastal city has something for every kind of visitor.
Likewise, you can enjoy fishing mullets and sheepshead in the Atlantic Ocean or golf around the sandy Seascap golf links.
Whatever you choose to do, you will have plenty of options that will satisfy your taste!
Go through the list of things to do in Kitty Hawk, Carolina, to make the best of your trip to the first city of Outerbanks.
Things to Do in Kitty Hawk, North Carolina
Aycock Brown Welcome Center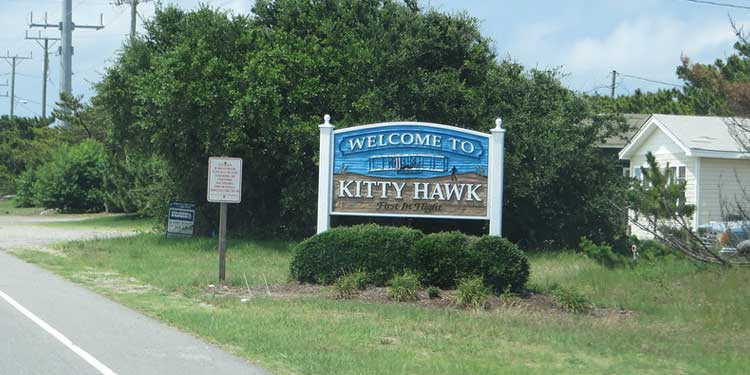 Location: 5230 N Croatan Highway, Kitty Hawk, North Carolina, 27949
Opening hours: Open daily 9:00 am - 5:30 pm (Closed on Thanksgiving and Christmas day)
Cost: Free entry
Best time to visit: Before exploring the city
As you cross the Wright Memorial Bridge while driving south, the Aycock Brown Welcome Center on the bypass welcomes you into the city.
Named after the initial director of Outerbanks Tourist Bureau, Aycock Brown, the building itself has a phenomenal exterior inspired by historic light stationing on the coastline.
This tourist information center is the right place to start before exploring Kitty Hawk, as it shares details on significant highlights and attractions on the outer banks.
There's a picnic area along with access to high-speed internet to keep you engaged and entertained when on the premises.
Remember to visit the nearby assorted souvenir apparel that often has products on sale.
Monument to a Century of Flight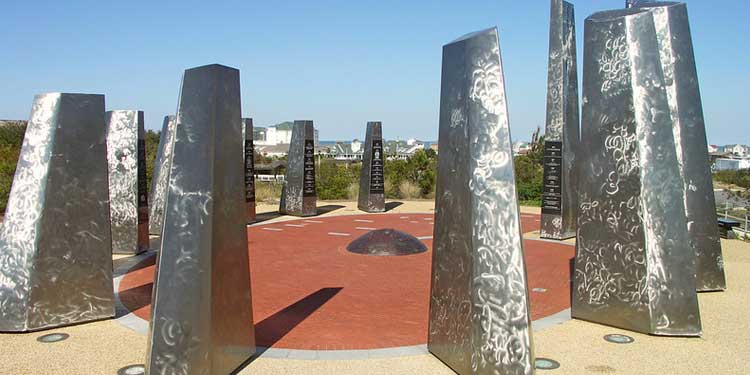 Location: 100 Ocean Green Ct, Kitty Hawk, North Carolina, 27949
Opening hours: Open 24 hours
Cost: Free admission
Best time to visit: In the afternoon
Go through the history of the evolution of flight inscribed artistically on black graphite panels at the Monument of the Century of Flight.
These 10 to 20 feet tall towers are arranged in an orbit of 120 feet which is the symbolic length of the first historic flight of the Wright brothers.
You will find a poem by James G. Magee entitled "High Flight" inscribed on the pillar at the entrance. The fighter pilot wrote this poem right before he died in a war at 19.
From the first accomplishment of the Wright brothers to the final milestones of flights to date, you will find inscriptions of every remarkable date on these pillars.
Undoubtedly, this man-made architecture speaks a lot about human potential and honors its rising spirit.
Experience Old-school Fishing at Kitty Hawk Pier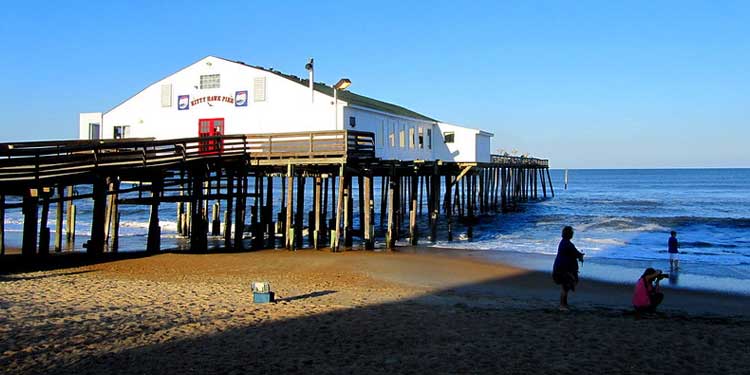 Location: 5253 N Virginia Dare Trail, Kitty Hawk, North Carolina
Opening hours: Open daily 8:00 am - 10:00 pm
Cost: Daily pass, $5- $10 (Weekly and Seasonal passes are available)
Best time to visit: Twilights are best for fishing
Get an experience of old-school fishing at the wooden pier with high ceilings and rafters sitting over the Atlantic Ocean at Kitty Hawk.
It is the only coastal fishing pier in North Carolina that has remained intact even after the encounter with disastrous hurricanes.
In fact, it was bought by Hilton Inn Garden Inn and reopened in 2008 after renovation.
The pier is the best place for spending quality time with your family. You can enjoy fishing in the ocean or take a walk on the pier while listening to the music of ocean waves.
It is famous for King mackerel, Bluefish, Whiting, and Red drum fish.
The pier is also ideal for organizing beach weddings and parties. An event planning team from Hilton Inn will make the necessary arrangement for you.
Go Golfing at the Sea Scape Golf Links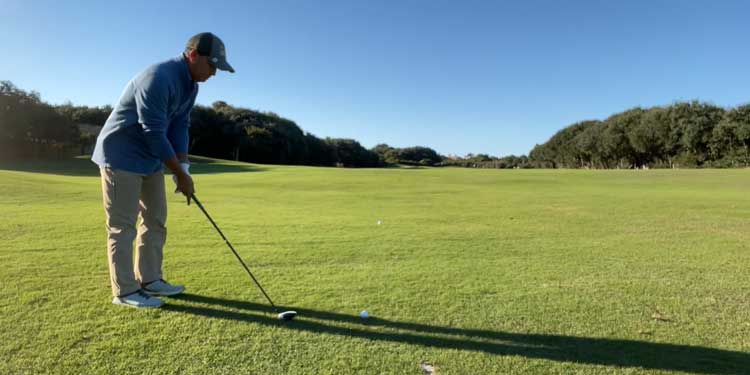 Location: 300 Echner Street, Kitty Hawk, North Carolina 27949
Opening hours: Open daily 7:00 am - 6:00 pm
Cost: Course fee $ 14- $155 (Electric cart costs an extra $15)
Best time to visit: Twilight
A golfing session by the seashore on a course made of sand dunes and maritime forests with an exceptional ocean view is what Sea Scape Golf Link has on its menu for you.
Garret and David Gill designed this 6034 yards premier golf course in North Carolina as an exclusive country club.
Later it served as the Victory Garden for World War II before finally being opened as a public golf course in 1945.
The golf course often hosts social events and golf tournaments. It also has specialized golfing programs and courses for beginners, kids, and women.
It also offers club rentals and a pro shop that is completely stocked.
A sandtrap tavern near the golf course lets you enjoy mouthwatering breakfasts and lunches. You can find a full ABC-permitted bar inside the premises.
Tip: Get a special twilight package that starts after 2 pm, which includes a cart as well at a cheaper rate.
Take Private Surfing Lessons at Kitty Hawk Kayak & Surf School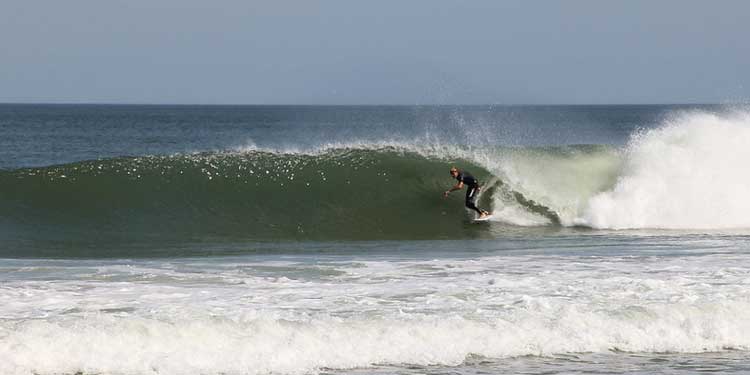 Location: 6150 North CroatanHwy, Mile Post 1, Kitty Hawk, North Carolina 27949
Opening hours: Open daily, 9:00 am - 8:00 pm
Cost: $75- $125 per person
Best time to visit: Early morning and during Sunsets
Sign up for a private surfing lesson with experienced guides of Kity Hawk Kayak & Surf School to tick off that desire to surf from your bucket list.
These lessons will teach you how to judge the ocean waves and catch them to stand up and paddle on the board.
From beginners to experienced ones, surfing instructors can customize the lessons to meet the needs of every learner.
Apart from surfing lessons, the school also organizes kayak tours, surf camps, summer camps, and paddling trips.
You can also rent out beach gear from this surf school to enjoy beach activities on the outer banks.
Go Birdwatching in Kitty Hawk Woods Coastal Reserve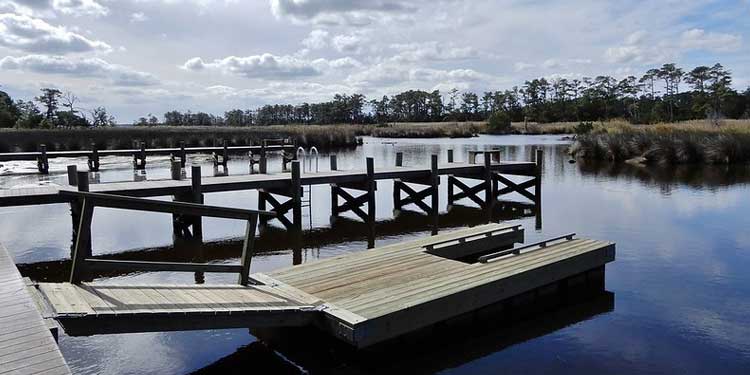 Location: 983 West Kitty Hawk Road,  Kitty Hawk, North Carolina 27949
Opening hours: Open daily, Sunrise- Sunset
Cost: Free entry (boat rental and hunting might be charged)
Best time to visit: Spring and Winter
Rent out a kayak and explore the 1890 acres of coastal reserve on the Outerbanks in Kitty Hawak.
The reserve has Kitty Hawak Bay bordering its south, whereas Albermarle Sound is on the Western border.
As you sail down the reserve, you will see maritime deciduous and swamp forests along with some interdune ponds.
Along with many other globally rare plants, these forests are home to four different species of Orchids.
And the wetlands are best for watching waterfowl like Tundra Swans, Mourning Doves, Laughing Gulls, Red-winged blackbirds, and Canda Goose.
You can occasionally see rare birds like Brown pelicans, Carolina Chickadee, and many other migratory birds.
The reserve also allows recreational activities like hiking, nature studying, and hunting.
Note: You will need a valid State license and a valid N.C. coastal reserve hunting authorization for hunting.
Go for a Walk at the Sandy Run Park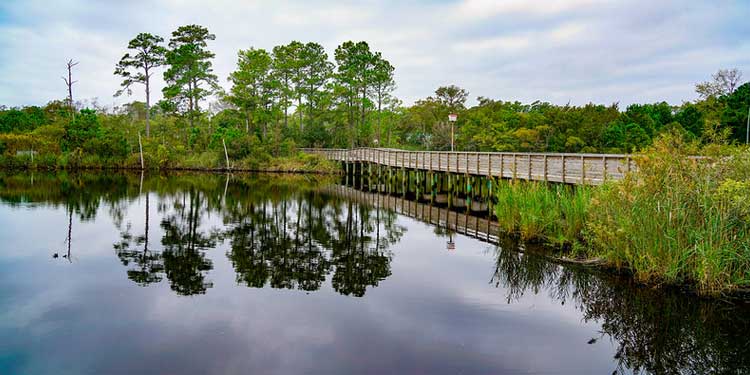 Location: 4343 The Woods Road, Kitty Hawk, North Carolina, 27949
Opening hours: Open daily, Sunrise- Sunset
Cost: Free
Best time to visit: Springs
If you want the experience of the natural paradise of Kitty Hawks Reserve but do not have enough time, then Sandy Run Park is the best alternative for you.
Take a stroll through the park while enjoying the view of the Kitty Hawk Maritime forest and its native animal and plant species.
You can also opt for a boardwalk on a half-mile loop beyond the park's recreation area. This will give you a scenic tour of most parts of the preserve.
The nature walk gives access to two gazebos to rest for pedestrians. You can also access the pass through a canoe or kayak ride along the coastline.
The park also features an observation tower and a fishing pier to catch fish and turtles.
Tip: Make sure to release your catches on the pier to avoid any fines.
Gaming at Turf's Up OBX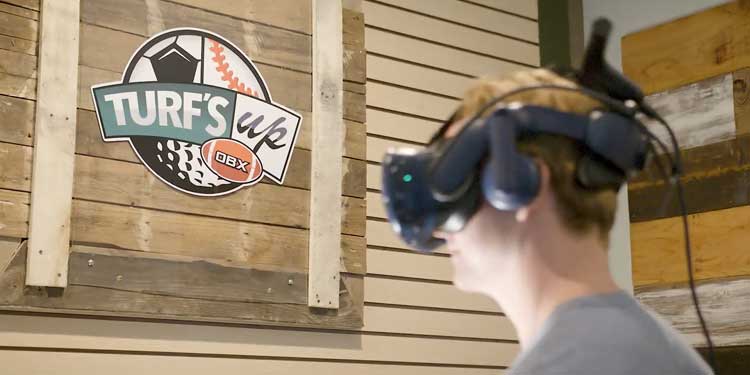 Location: 3712 N Croatan Hwy, Kitty Hawk, North Carolina 27949
Opening hours: Monday - Friday, 3:00 pm- 8:00 pm, Saturday: 10:00 am - 8:00 pm & Sundays by reservation (Varies seasonally)
Cost: $55 - $400 (differs with sports and no. of people)
Best time to visit: Weekdays
For someone who enjoys computerized games over nature walks, Kitty Hawk has that option rolled up in its sleeves.
Visit the Turf's Up OBX and get a world-class experience of custom-designed sports simulation technology.
From Football to Zombie Apocalypse, you will find every type of sport at this one stop.
You can choose to play, practice, or get lessons from in-house coaches at this sports club.
The ultra-high-quality simulators give you a unique and almost authentic experience in the matches you play.
With space for 50 guests, the club also customizes parties and events for its guests.
Try Beach Yoga at Outer Banks Yoga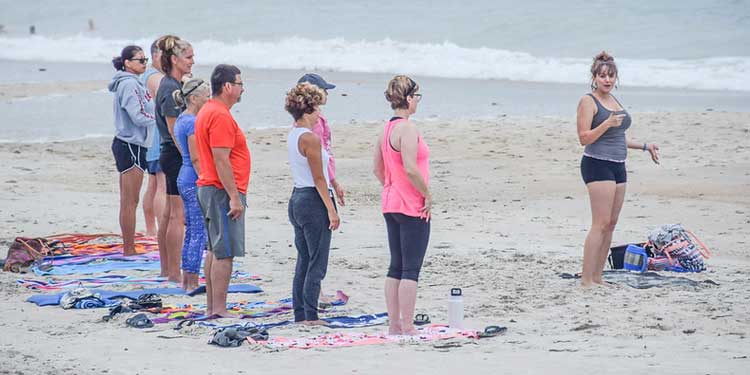 Location: 5230 N Virginia Dare Trail, Kitty Hawk, North Carolina 27949
Opening hours: Open daily, 6:45 am - 7:30 pm (Opens at 6:00 on Tuesdays)
Cost: $199 for up to seven people group for beach yoga ( additional $15 per person)
Best time to visit: Spring and Summer
Enjoy multi-level haha-vinyasa-style oceanfront yoga with highly skilled trainers of Outer Banks Yoga Studio of Kitty Hawk.
The studio offers a tailored yoga session to relax your muscles while absorbing the morning energy and ravishing sunrise above the sea.
A beach yoga session usually lasts 60 to 75 minutes, and you would have to bring your own mat and towel for the sessions.
The beach yoga classes take place only from May 25th to mid of October on Wednesday to Friday mornings.
So if you are in the city during the season, then make sure to pay a visit.
Tip: Get an advanced registration and arrive at least 10 mins early to sign in and get settled for beach yoga.
Shop at the B & B Antiques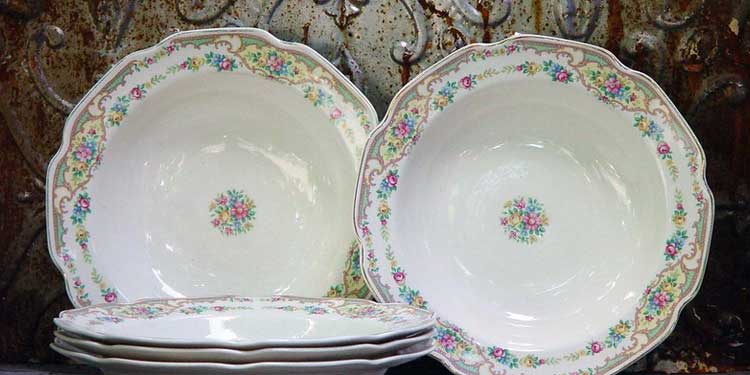 Location: 3810 N Croatan Hwy Mile Post 4.5, Kitty Hawk, NC 27949
Opening hours: Tuesday- Saturday, 8:00 am - 6:00 pm
Cost: Free entry
Best time to visit: Evening strolls
How cool is it to explore the eclectic collection of antiques, furniture, and treasures of the past?
That's precisely what the Betsy and Brewster antique store has on display.
From sterling silverware to classical decor items, this little store has eye-catching collectibles of ancient times.
You will find a cave inside the shop that is filled with an extensive collection of primitive hunting tools and vintage fishing lures.
Some of the booths also have classical comic books and NASCAR items on display.
TRIO Restaurant & Market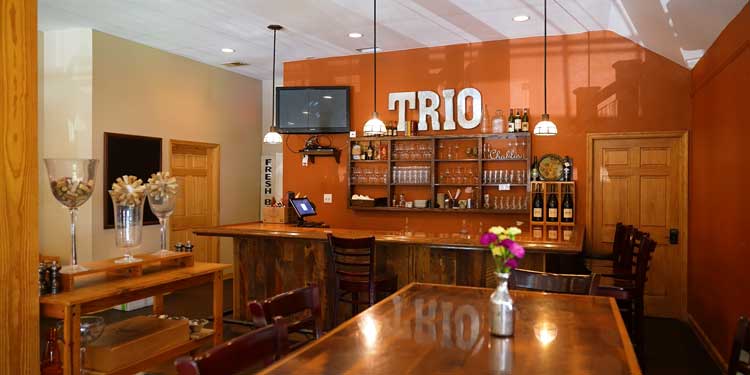 Location: MP 4.5 Bypass, Kitty Hawk, North Carolina 27949
Opening hours: Open daily, 11:00 am - 9:00 pm (Subject to change)
Best time to visit: For dinners
After a tiring exploration of Kitty Hawk City, enjoy a fine dinner in the simple and classic atmosphere at the TRIO restaurant.
From fresh salads with a fine selection of cheese and charcuterie to desserts made from scratch, you will find unique food items on the restaurant menu.
Enjoy their finest wine with a restaurant menu and a live music performance that happens around the year.
A mix of local and visiting artists perform different genres of music, from acoustic rock to bluegrass.
You can also explore their Gourment Wine, Beer, and Cheese market if you want to take some back home.
This neighborhood bistro hosts tasting events, Chef's Diner, and other charity events as well. Check the website to book one when you plan to visit.
Get Inspired to Explore More of Outerbanks
The bustling town of Kitty Hawk is an ideal tourist destination for family vacations or corporate getaways.
You are bound to get a unique relaxing experience in any season around the year in the city.
But if you want to experience the Outerbanks' beautiful sandy beaches and the Atlantic's blue water, planning for spring is better.
Good luck with the adventure!
Note: Keep in mind that information about travel can change quickly. To ensure your trip is fun and safe, we encourage you to double-check official websites and government/travel advisory sites for the latest information on travel restrictions, entry requirements, and safety measures.