North Carolina, known for its southern hospitality, borders the states of Virginia in the North, South Carolina in the South, Tennessee in the West, and the Atlantic Ocean in the East.
There are many things to do in North Carolina for groups and solo travelers.
History and science buffs will enjoy visiting venues like the Biltmore Estate and the North Carolina Museum of Natural Sciences.
Meanwhile, visiting the US National Whitewater Center and the Great Smoky Mountains National Park is essential for outdoor enthusiasts.
Finally, if you're an automotive buff like me, you must visit the NASCAR Hall of Fame and the Wheels Through Time Motorcycle Museum.
To save you time and effort, we've compiled a list of the best things to do in North Carolina.
Things to Do in North Carolina
The Great Smoky Mountains National Park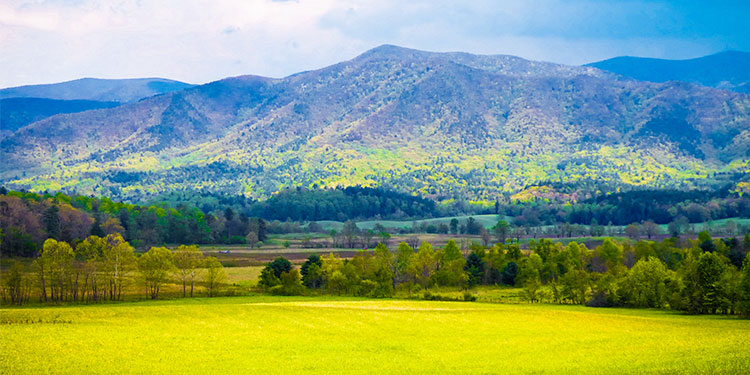 Address: 107 Park Headquarters Road, Gatlinburg, TN 37738
Opening hours: Open throughout the year
Costs: Free Entry with parking charges
The Great Smoky Mountains National Park occupies areas in North Carolina and Tennessee and is the most visited park in America.
The park is a sight to behold, with an expanse of 522,427 acres and with more than 1600 different varieties of flowering plants.
And open throughout the year, the park is majestic during Spring.
In fact, it can be a great place if you're considering going with your family. Now you can finally get that camping trip off of the bucket list.
Along the trails, there are various family-friendly camping and picnic places.
The Kephart Prong Trail is best for hiking with children, while the 850-mile Backcountry Trail and the Great Smoky Mountains are fit for adventure enthusiasts.
Tip: Reach the park entrance before 10 am during the peak season (Summer) to avoid traffic at the gate.
The US National Whitewater Center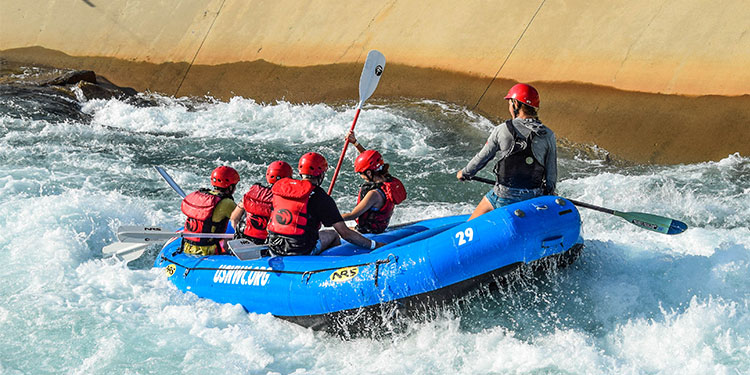 Address: 5000 Whitewater Center Parkway, Charlotte, NC 28214
Opening hours: Open 24 hours. Activities start from 9:30 am till 6 pm
Costs: Day Pass ($65-75), Annual Pass ($200-250)
Another popular attraction for thrill seekers is the National Whitewater Center in Charlotte, North Carolina. 
One of two Whitewater locations in North Carolina, the Center occupies 1300 acres of protected land.
You can choose from over 30 attractions at the center. 
But if you're not interested in climbing, the center is well-known for its whitewater rafting and kayaking activities.
Interested ones can even participate in life-saving first aid and water rescue training.
If you have children, check out the field trips, camping, and team-building programs for kids. 
Forgot your gear at home? Don't worry, the Outfitters store will have everything you need. 
The Biltmore Estate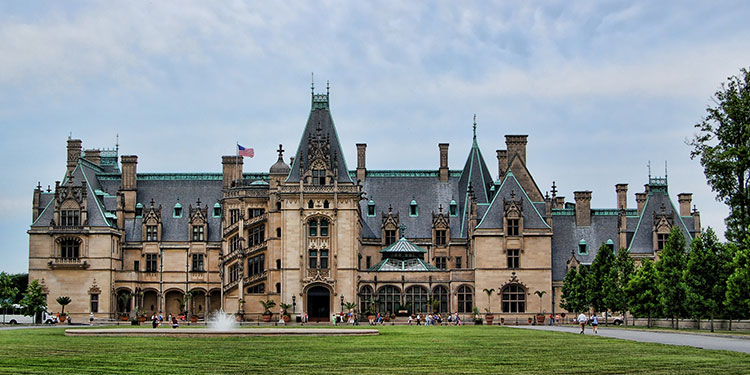 Address: One Lodge Street, Asheville, NC 28803
Opening hours: Open daily, Admissions Gate Open at 8:30 am
Costs: Guided tour prices vary depending on the season ($79-$94)
Biltmore Estate, located on 8000 acres in the magnificent Blue Ridge Mountains, is one of the most beautiful sites in North Carolina.
It's a French Renaissance chateau built by George Vanderbilt between 1889 and 1895.
Take a guided tour and be prepared to spend at least a few hours admiring its interior and exterior beauty.
Or you can enjoy a group bicycle ride touring the entire property.
Another popular site on the estate is The Antler Hill Village. It's a 15-minute drive from the main house.
Tip: If you want to avoid the crowd, plan your visit on a weekday.
North Carolina Museum of Natural Sciences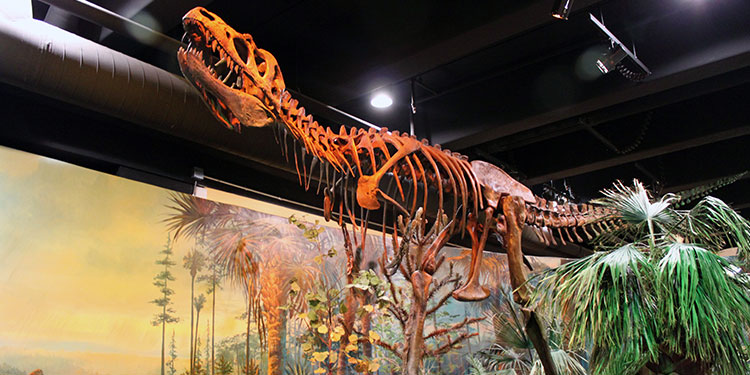 Address: 11 West Jones Street, Raleigh, NC 27601
Opening hours: Tuesday–Sunday, 10am–5pm
Costs: Free Admission, Charge for Special Exhibitions
The North Carolina Museum of Natural Sciences in Raleigh is the largest natural history museum in the southeast and the most visited museum in the state.
If you want to spend quality time with the kids, this is the best place.
Kids will definitely enjoy the self-guided taking of the Bug Out and Extinct tours. You also shouldn't miss the interactive exhibits, as they can be fun for kids and adults.
And with access to wheelchairs and assistive listening devices, the venue is disability-friendly.
Also, remember to look through the special exhibits for some exciting finds.
And lastly, don't forget to visit the museum store before you leave. They have the best merchandise designed with kids and adults in mind. 
NASCAR Hall of Fame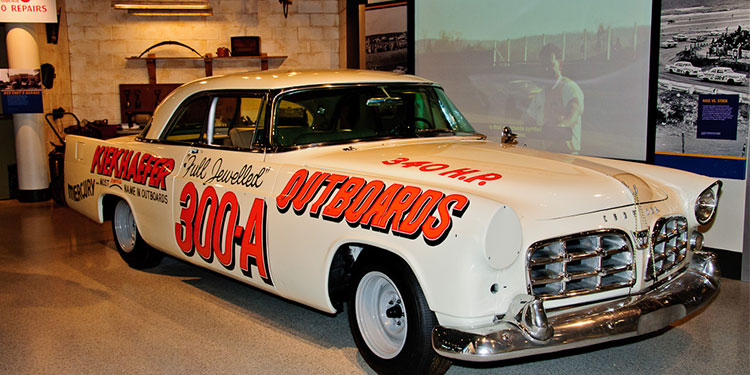 Address: 400 East Martin Luther King Jr. Blvd., Charlotte, NC 28202
Opening hours: Open 10 am- 5pm Monday and Wednesday-Sunday, and Closed on Tuesdays 
Costs: General tickets range from $20-$27 
The NASCAR Hall of Fame is an entertainment center in the heart of Charlotte, North Carolina.
Established to honor NASCAR's legacy, the center is far from your conventional museum. 
With ten interactive exhibits and a state-of-the-art theater, there are many things to cover.
If you're an enthusiast like me, take the guided tours scheduled every Monday and Friday. 
For a more hands-on experience, you can even participate in the pit crew challenge.
The racing simulator is also one of the most popular attractions you should not miss. People of all ages will enjoy spending the day here. 
Even though the prices are steep, you will get your money's worth at the NASCAR Hall of Fame.
Wheels Through Time Motorcycle Museum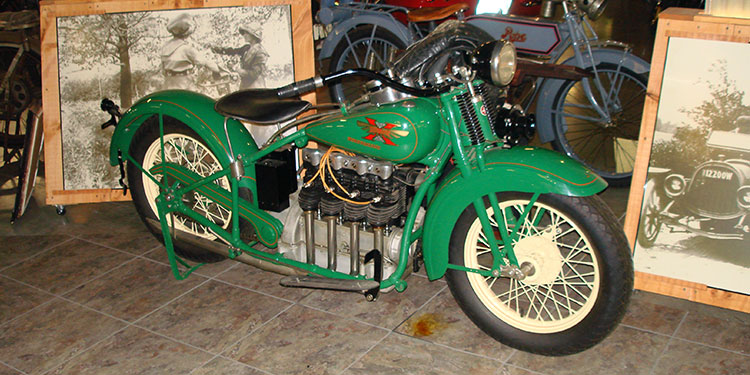 Address: 62 Vintage Lane, Maggie Valley, North Carolina 28751
Opening hours: Thursday – Monday, 10am – 5pm (vary on season)
Costs: $7-$15, depeinding on age
If you're interested in motorcycles, coming to the Wheels Through Time Motorcycle Museum is a must.
It's a hidden gem five miles off the Blue Ridge Parkway in Maggie Valley, North Carolina.
An ode to American motorcycle culture, eleven exhibitions showcase over 350 rare and vintage machines from 25 brands.
You will surely appreciate the theme-based setup of the exhibits at the museum.
The super friendly staff are knowledgeable and passionate about motorcycles.
If you're lucky, you will even see them fire up one of the machines while you're there.
Coming here can be a fun one-day solo trip for you. The experience will be even more mesmerizing if you're on a motorbike.
The Blumenthal Performing Arts Center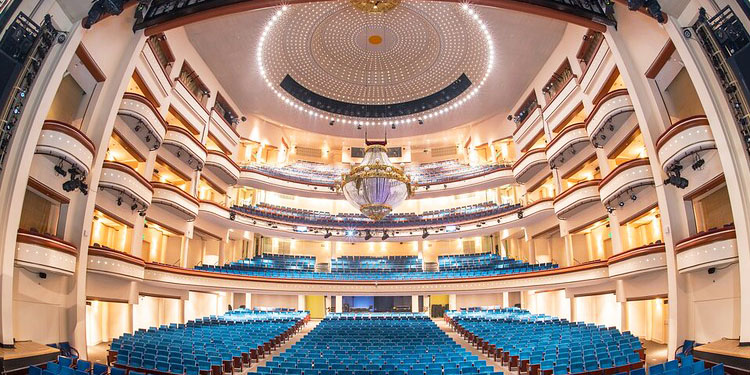 Address: 130 North Tryon Street, Charlotte, NC 28202
Opening hours: Monday - Saturday, 10 am-6 pm
Costs: Depends on the shows. $10 parking charge.

The Blumenthal Center, which houses the Belk Theater, Booth Playhouse, and Stage Door Theater, is Charlotte's finest location for dance, music, performing arts, and theater.
Reviewers have praised the venue for its comfortable seating arrangements, multiple food and beverage concessions stands, and clean toilets.
The cost of tickets varies according to the type of show and ticket. Look through the schedule of events to find a show you might enjoy.
You could plan a special night out with your partner to see a Broadway performance or go to a family-friendly event. There is something for everyone.
You might even get to watch some of your favorite stars leading the shows. It will be with you for a very long time.
Wright Brothers National Memorial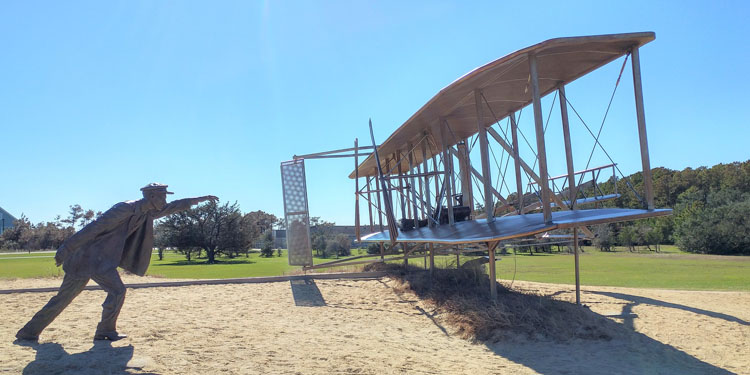 Address: 1000 North Croatan Highway, Kill Devil Hills, NC 27948
Opening hours: Open Year Round. 9am-5pm 
Costs: Adults ($10), Free for Children
Everyone knows the Wright brothers. We've read about them in books and heard their names repeated in the news.
There are many details in their story you might not know. If you're curious to learn more about it, you have to visit The Wright Brothers National Memorial in the Outer Banks of North Carolina. 
The location has disability-friendly paths and restrooms. Assistive devices are also available.
There are things to see inside and outside the visitor center. So make sure to divide your time equally for both.
You need to see the reproduction 1903 flier in the Flight Room in the visitor center. Also, don't forget to visit the diorama of the moment the first flight took off outside.
If you're planning to visit the coast, this will be a perfect place to stop and spend a few hours with your group.
Be prepared for the windy weather on the Outer Banks.
The Battleship North Carolina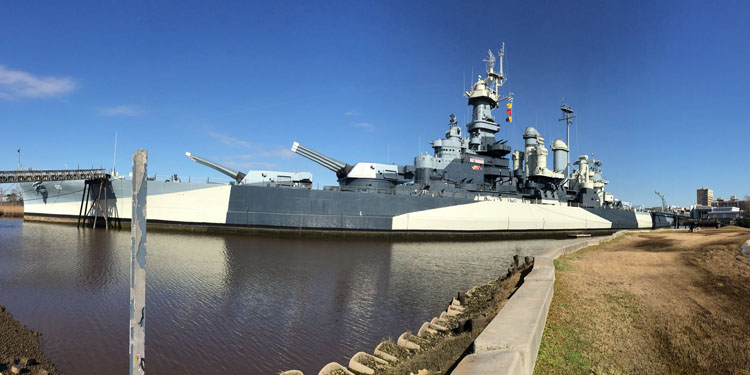 Address: 1 Battleship Road, Wilmington, NC 28401
Opening hours: Open daily from 8 am-5 pm 
Admission Costs: Adults ($14), Children Ages 6-11 ($6), Seniors ($10), Military ($10)

The Battleship North Carolina is a must-visit destination when you're in Wilmington.
Visitors can get an entry ticket to explore the Battleship, which is the most decorated American Battleship from World War II.
You can walk around the State Employees Credit Union (SECU) Veterans Memorial Walkway to get a 360 view of the ship.
We recommend you take a guided tour if you want to have an enriching tour experience.
You will most likely meet veterans and military personnel during the tour making for an eventful visit.
Pack some lunch to have at the scenic picnic area on the river shore.
Bald Head Island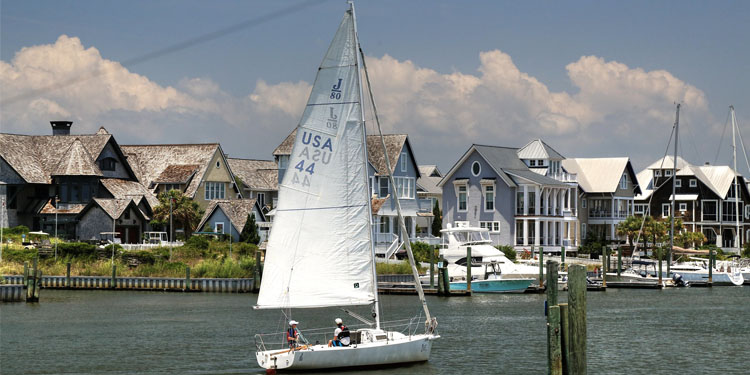 Mailing Address: P.O. Box 3069, Bald Head Island, NC 28461 US
Opening hours: All year round
Ferry Round trip: Adults ($23), Kids Ages 3-12 ($12)

A quick 20-minute ferry ride from Deep Point Marina takes you to Bald Head Island in the southernmost part of North Carolina's Cape Islands.
Away from the hustle and bustle of the city, the island is a perfect place to spend time playing board games or reading a book.  
This place is unique as you'll be traveling the island on golf carts, trams, bicycles, and even small EVs.
Famous attractions you should not miss are the Old Baldy Lighthouse and the Bald Head Island Club. 
The next day try some local dining at the Bald Head Island Club. It has the best-rated restaurant on the Island. You can even go for a round of golf there. 
If you're not feeling tired the next day, a hike with the family will complete the trip. 
North Carolina Zoo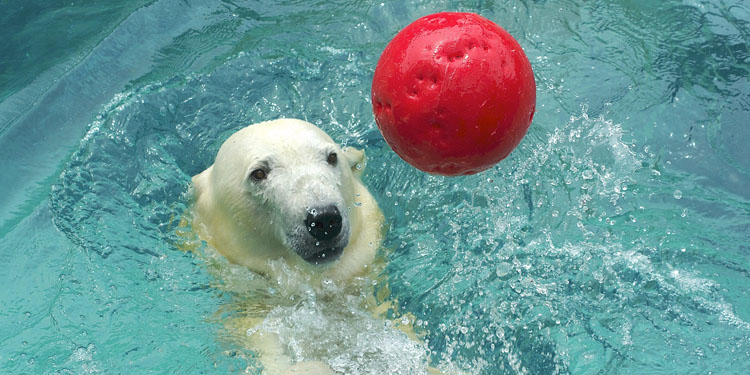 Address: 4401 Zoo Parkway, Asheboro, NC 27205
Opening hours: April thru October 9 am to 5 pm, November thru March 9 am to 4 pm
Costs: Adult ($15), Child Ages 2-12 ($11), Seniors ($13), Under 2 (Free)

The largest natural habitat zoo in the world, the North Carolina Zoo is a haven for animals and a must-go destination for animal lovers. 
Located in Asheboro, you will get up close views of beautiful animals from all around the world. There are 19 different habitats for plants, animals, and insects.
More than 1700 animals call the zoo their home.
There's much to see in the zoo, but the attractions you must not leave out in the zoo are the Watani Grasslands and the Butterfly Gardens.
You will get to see the elephants and rhinos roaming freely in The Watani Grasslands, which cover 40 acres of the zoo. 
Your kids will surely be in awe in the presence of the mighty beasts. 
Tip: Bring an umbrella, and make sure to drink lots of water.
Chimney Rock State Park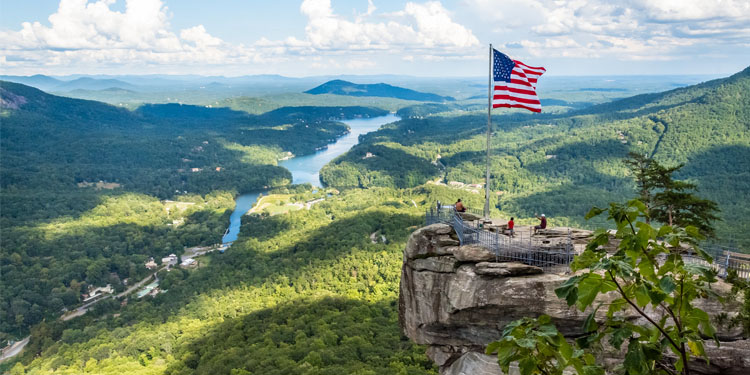 Address: 743 Chimney Rock Park Road, Chimney Rock, NC 28720
Opening hours: Gate Hours, Jan-Feb:10 am to 6 pm, Mar-Oct: 8:30 am- 7 pm, Nov- Dec: 8:30 am- 6 pm.
Costs: Tickets for Trails Parking Fees $7 per day. 

You will get the best North Carolina Mountains views from Chimney Rock State Park.
Situated 25 miles southeast of Asheville, the Park is known for its hiking trails.
There are 11 trails to choose from, each designed with varying difficulty levels.
You can even take your dog with you but remember to keep them on a leash and make sure to pick up after your pet.
If you just want to enjoy great views and don't care for the trails, the elevator will take you straight up the mountain to Chimney Rock.
Don't forget to visit the gift shop before you leave. A cool Chimney Rock fridge magnet will look great in your fridge.
Tip: Be careful while driving on narrow roads while entering the park. 
Carowinds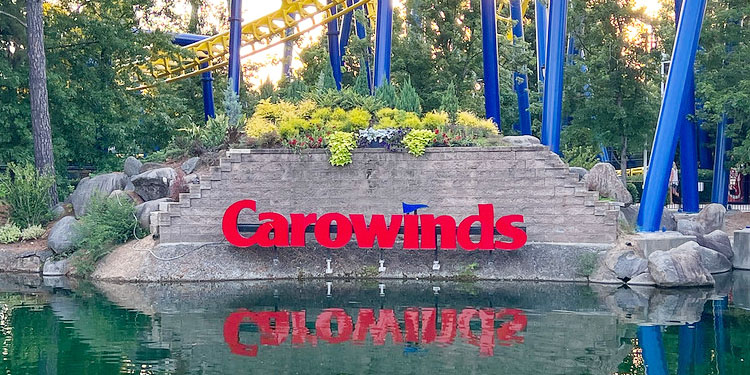 Address: 14523 Carowinds Boulevard, Charlotte, NC 28277
Opening hours: Hours vary by season. The usual opening time is 9 am. 
Costs: Starts from $39.99

If you're looking for amusement parks near Charlotte, Carowinds is the place to go.
With more than 60 world-class rides, you will find everything from a Thrill Zone to a Boardwalk and a Carousel Park.
In addition, there are rides designed for all age groups. 
Thrill seekers will have a great time on rides like the Fury 325 and the Intimidator.
It is also the USA's fastest, tallest, and longest giga coaster. Wait times for rides are anywhere from 10 to 15 minutes. 
You'll easily spend a day here. We recommend you go to the waterpark during the day and hit the rides in the evening. 
If you plan to visit here for more than a day or live nearby, getting a seasonal pass would save you a lot of money.
Carowinds is expensive, but coming here with the family will be worth your time and money.
Tip: Buy tickets online for discounts.
North Carolina Arboretum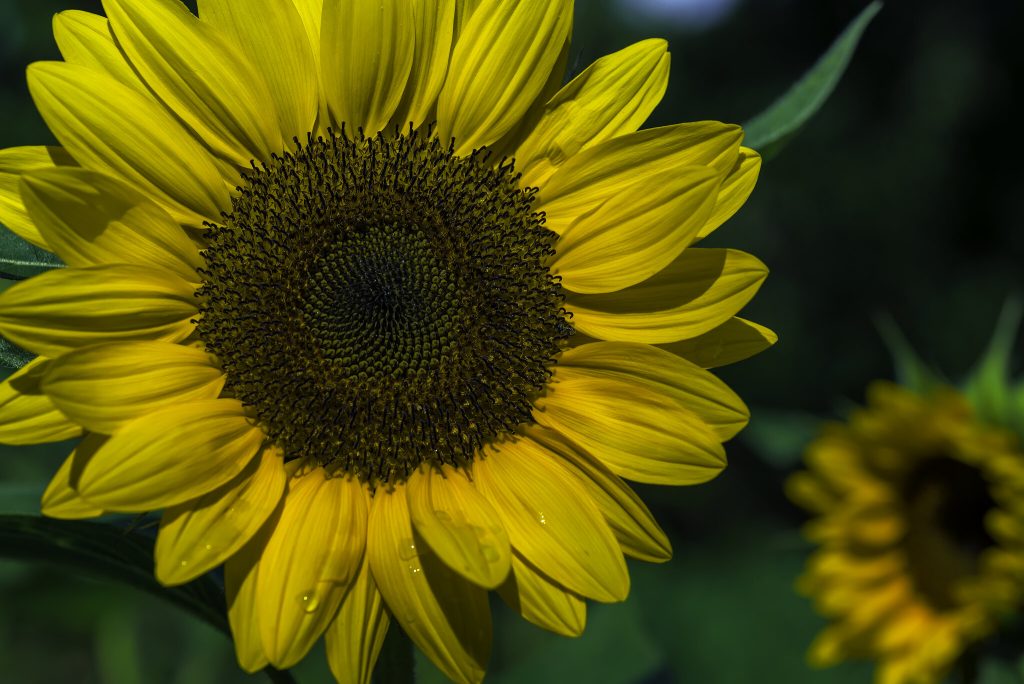 Address: 100 Frederick Law Olmsted Way Asheville, NC 28806-9315
Opening hours: April – October (8 am – 9 pm Daily), November – March: (8 am – 7 pm Daily)
Costs: Free Entry, Parking for standard vehicle ($20)

The diverse flora of the Southern Appalachian Mountains surrounds the North Carolina Arboretum.
It is spread over an area of 434 acres of public gardens.
If you prefer guided tours of forested areas, book your place at the Arboretum, as they organize scheduled guided tours for adults over 16 years old.
It can also be a great place for your little ones to get started on nature activities, as there are hiking and bike trails with easy access for the whole family. 
Tip: The one thing you cannot miss here is the Bonsai Garden. 
Discovery Place Science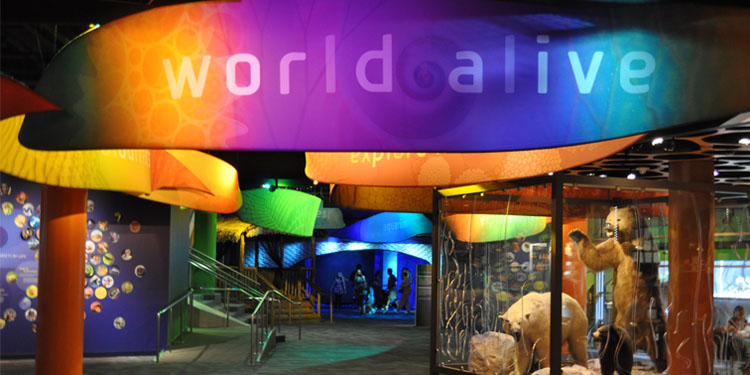 Address: 301 North Tryon Street, Charlotte, NC 28202
Opening hours: Sat-Sun: 10:30 am- 4:30 pm, Mon-Fri: 9:30 am- 4:30 pm\
Costs: General Admission Adult (ages 14-59): $23, Child (ages 2-13): $18, Senior (age 60+): $20, Pre-Paid Parking: $14.

If you're looking for a place offering fun learning activities for your kids, this is the spot for you.
Discovery Place Science is an interactive science museum located in Uptown Charlotte.
Kids will love the hands-on interactive exhibits at the museum. Exhibitions have been designed keeping kids of all ages in mind.
Displays cover everything from biology, chemistry, physics, and geology. 
It would be best if you visited the Word Alive Exhibition here. The only indoor rainforest in Charlotte, it's also the most popular among guests.
Make sure to check for special rotating exhibits before coming. You might find something of interest there too.
Restaurants are within walking distance, and parking is convenient at this location.
Although on the pricier side, you will appreciate the thoughtfully designed facility after spending a few hours here.
Tip: Buy the tickets in advance to avoid the long lines at the counter. There is even a QR code on the front door to purchase tickets while you are there.
North Carolina is a Perfect Harmony of Nature and Culture
North Carolina's efforts to preserve natural and cultural heritage are phenomenal.
The free entry to parks and museums means you don't have to break the bank while planning a weekend trip.
Anyone can experience these gifts in North Carolina.
Make sure to take lots of photographs. Create forever memories in the Tar Heel State.
Note: Keep in mind that information about travel can change quickly. To make sure your trip is fun and safe, we encourage you to double-check official websites and government/travel advisory sites for the latest information on travel restrictions, entry requirements, and safety measures.