As the second largest city in the United Kingdom, Manchester has kept its reputation as the top of England's cities to visit, offering a thriving downtown, great nightlife, arts, and Museums.
With a massive football craze, the city is home to the world-famous Old Trafford Stadium, which is also the home of the ''Red Devils'' Manchester United Football Club.
But there's more to it than that! Manchester has everything you could possibly want to explore the best places in Northern England, including a magnificent market for shopping, recreational activities, and intriguing history.
And for you to make it easier, we have listed our top recommendations and tips for things to do in Manchester, England, to plan a memorable trip. So let's get started!
Things to do in Manchester, England
Discover Art Creativity at the Whitworth Art Gallery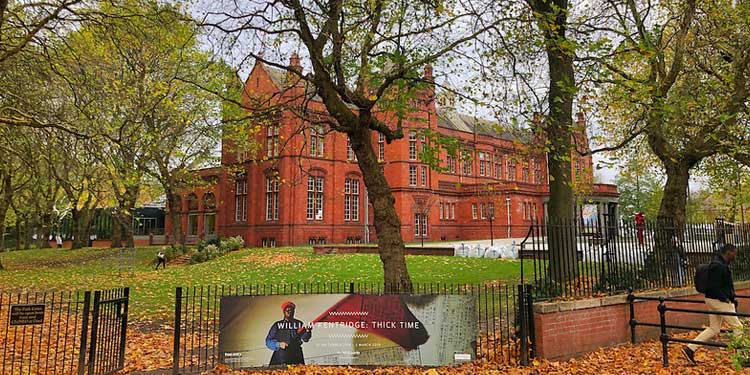 Address: Oxford Rd, Manchester M15 6ER, United Kingdom
Opening hours: 10:00 am - 5:00 pm (Tuesday - Sunday) and Thursdays until 9:00 pm, closed on Mondays.
Costs: Free to entry
The University of Manchester houses the Whitworth Art Gallery. It houses some of England's finest art and design collections, including modern and historic fine art, watercolors, textiles, and a rare collection of wallpapers.
The Gallery exhibit features work by well-known artists such as Francis Bacon, Vincent Van Gogh, and Pablo Picasso and an extensive collection of outdoor art.
After you've finished exploring the art gallery, treat yourself to the excellent fast food available at its on-site restaurant and cafe.
Outdoor Recreational at the Heaton Park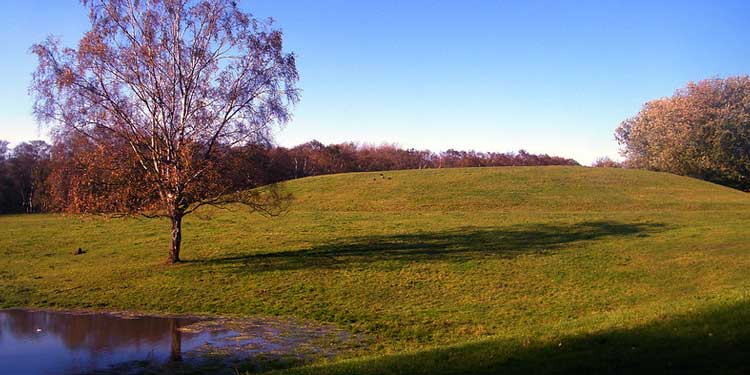 Address: Middleton Rd, Manchester M25 2SW, United Kingdom
Opening hours: open every day from 8:00 am to dusk
Costs: ticket prices vary according to packages, ranging from £20 per person to £70 for a family of 4
Heaton Park is a beautiful family-friendly historic green space that covers 600-acre land, making it one of the largest in all of Europe.
It is ideal for picnics, gatherings, special events, sunbathing, and exploring the Park's natural surroundings.
This park features an animal farm, a classic tramp from the early twentieth century, and a public golf course.
But the main attraction lies in the Heaton Hall, a mansion that dates back to the Middle Ages.
Even if that isn't enough, the park frequently hosts concerts and other live performances in the open air. Visitors can expect to discover something new to enjoy at this breathtaking retreat with each visit.
Catch a Game and Tour the Old Trafford Stadium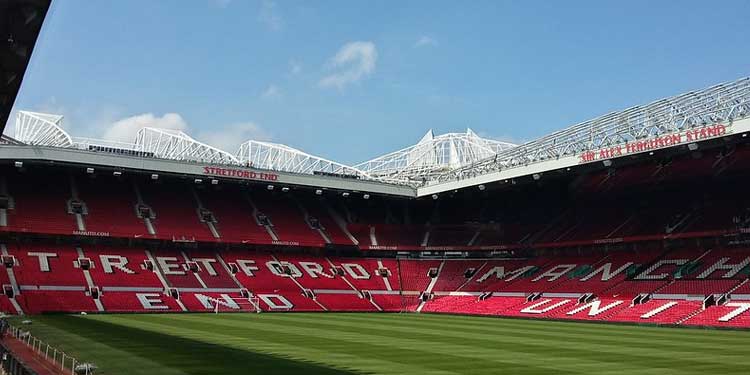 Address: Sir Matt Busby Way, Old Trafford, Stretford, Manchester M16 0RA, United Kingdom
Opening hours: Stadium tour opening timings vary. Generally opens from 9:30 am - 5:00 pm. 
Costs: The price of a stadium tour and match tickets vary
Whether you are a football enthusiast or a Manchester United fan, you dont want to miss visiting the Red Devil's home ground on the iconic Old Trafford Stadium.
By booking an 80-minute guided tour, visitors can get a behind-the-scenes look at a football game and visit the stadium's museum.
Explore the grounds and stadium while hearing stories about the clubs and sports legends like Bobby Charlton and George Best.
Tip: To show your support, visit the Manchester United shop for official club merchandise and the Red Cafe for delicious food.
Note: For game tickets and guided tours, visit its website to purchase online tickets.
Go Ice Skating at the Chill Factore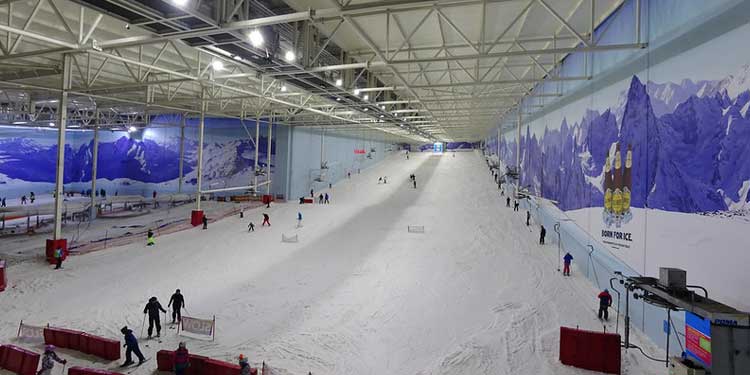 Address:  7 Trafford Way, Trafford Park, Stretford, Manchester M41 7JA, United Kingdom
Opening hours: 7:30 am - 10:00 pm (Wednesdays), 10:00 am - 10:00 pm (Thursday - Friday and Monday), 8:00 am - 10:00 pm (Saturday and Sunday), and 10:00 am - 6:00 pm on Tuesdays.
Costs: Ticket prices vary from hourly lift passes and lessons
Home to the longest snow slope in England, Chill Factore is an absolute must for all the Adrenaline Junkies out there.
Skiing and snowboarding lessons, an ice slide, and a snow park are just a few of the activities available to visitors looking for an exciting and fun adventure.
After a fun day of snow play, there's even an on-site Lodge Bar and restaurants, where you can sit back, enjoy a drink and your meal, and watch the action unfold.
Learn the History of World War Stories at the Imperial War Museum North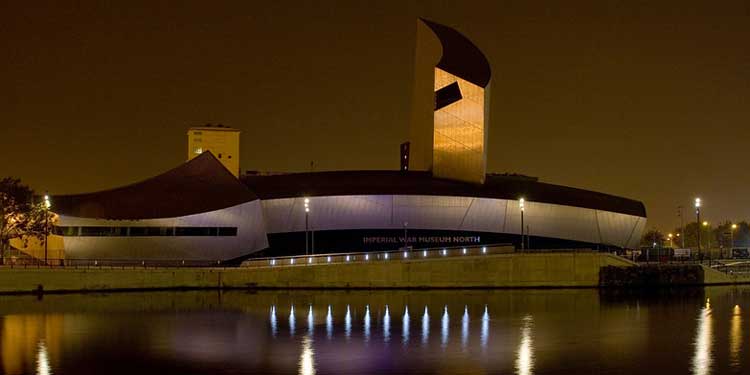 Address: Trafford Wharf Rd, Trafford Park, Stretford, Manchester M17 1TZ, United Kingdom
Opening hours: open daily from 10:00 am - 5:00 pm
Costs: Free admission
The Imperial War Museum North is part of a group of museums in the United Kingdom, and it is located in the heart of Salford Quays.
It provides an educational and interactive look for the visitors at how people lived during the war and the trauma they endured.
This is accomplished through various displays, exhibitions, and documents, including the first gun used by the British in World War 1.
And with various artifacts and items on display, this museum is undoubtedly one of the best things you should put on your must-see list while visiting Manchester.
Note: The museum is free to enter, but you must reserve a timed entry slot online to guarantee admission.
Discover the Football History at the National Football Museum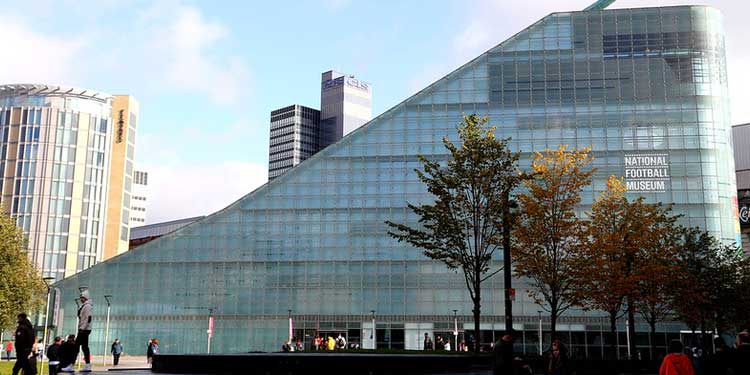 Address: Urbis Building Cathedral Gardens, Todd St, Manchester M4 3BG, United Kingdom
Opening hours: open daily from 10:00 am - 5:00 pm
Costs: Admission rate ranges from £6 - £11 if purchased online
Again if you love football, you will surely love this place as this museum provides fascinating memorabilia of football history, which was echoed around the whole world.
It shows visitors many fascinating objects and exhibitions that were part of the World Cup and other major competitions, such as the FA Cup and the European Cup.
Not only that, but a selection of great short films is also shown, depicting the all-time great players, controversies, great moments, and tragedies in football history.
Tip: If you want to add in a little fun, participate in interactive challenges such as penalty-taking and shot-stopping to match commentary.
Explore the Manchester Museum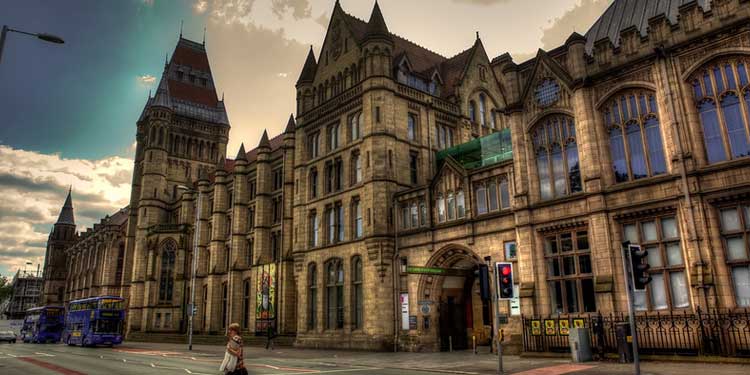 Address: University of, Oxford Rd, Manchester M13 9PL, United Kingdom
Opening hours: 10:00 am - 5:00 pm (Sunday, Tuesday, Thursday, Friday), 10:00 am - 9:00 pm (Wednesday), 8:00 am - 5:00 pm (Saturday), closed on Mondays.
Costs: Free entry
The Manchester Museum is the largest University Museum in the United Kingdom, with about 4.5 million artifacts from all over the world.
It offers visitors hands-on activities with unique treasures from the fields of Archeology, Paleontology, and natural history.
Several exhibitions hall covers a wide range of themes, from fossils and the ancient past to Global culture.
Dont miss out on seeing the museum's main attraction, Stan the T.Rex, which is the most exceptionally preserved Tyrannosaurus Rex skeleton Cranium in the world.
Tip: Another attraction I recommend seeing is the Egyptian Mummies exhibitions, which allow you to learn about the rich history of Egypt and the mummies up close and personal.
Tour the Chinatown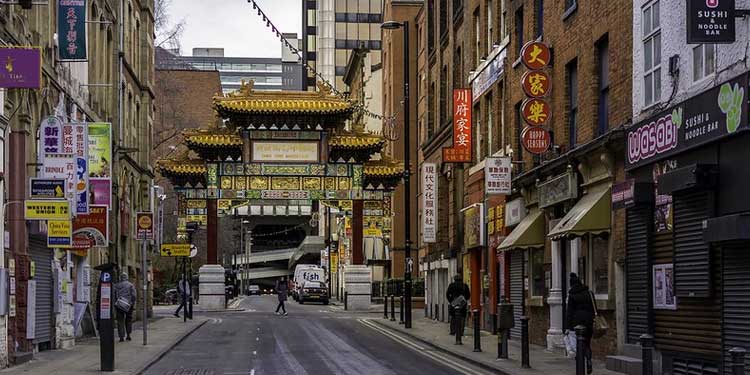 Address: Faulkner Street, Manchester, Lancashire, M1 4FH
If you are in Manchester, remember to check out Europe's largest Chinatown, which is filled with restaurants, shopping centers, stores, and supermarkets.
It is the heart of the city's Chinese community, so dont be surprised if you see a lot of traditional Chinese architecture, clothing, and food menus.
Overall, it's a fantastic destination to stroll around and explore many Chinese cultures and traditions.
If possible, I recommend visiting during the Chinese new year's celebration, which is celebrated for 15 days between January 21 and February 20.
Tip: One of Manchester's best places to eat and the shop is the three-story Pagoda that greets you as you enter the neighborhood of Chinatown.
Discover Beauty at the Fletcher Moss Park and Botanical Garden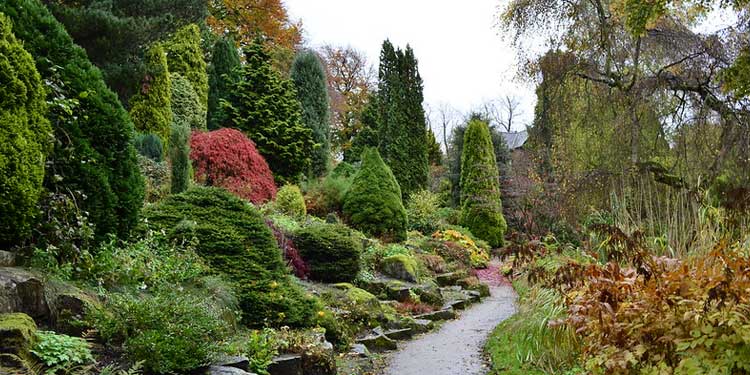 Address:100 Millgate Ln, Didsbury, Manchester M20 2SW, United Kingdom
Opening hours: open daily from dawn to dusk
Costs: Free entry
If you are looking for a place to relax and spend a day enjoying nature, look no further than Fletcher Moss Park Botanical Garden.
With varieties of flower gardens and ponds, it offers visitors a 90-acre park, also known as the natural reserve, which is famous for sightseeing wildlife and admiring the local floras.
Some of the best activities to do here include picnicking, strolling around the broad area of gardens, and a great photo opportunity.
Eat and Enjoy Nightlife at the Ancoats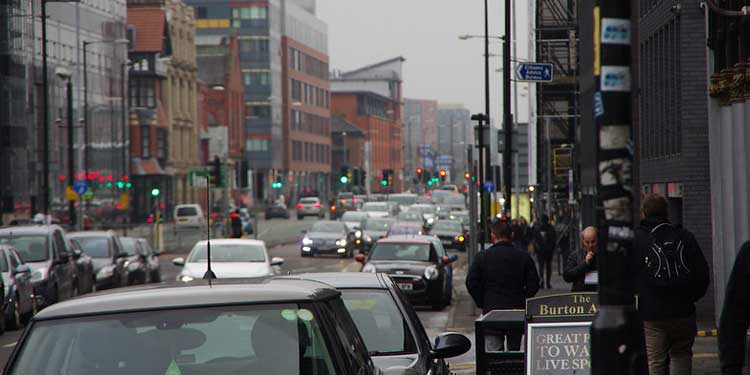 Address: Manchester, UK
Did you know? Ancoats was once known as Little Italy when many Italians settled in the area in the late 19th century.
Eventually, that is when the area began to gain recognition and attracted the attention of foodies Millenials.
I recommend its famous Rudy's Pizza Napoletena, which is one the first ever game-changing restaurants to open in recent years that serves the best pizzas. And if pasta sounds better than pizzas, go to Sugo Pasta kitchen for a delightful treat.
For breakfast, head over to the ''Pollen''if you are in the mood for a cup of coffee, delicious muffins, and other locally owned bakeries.
Aside from the delicious treat, Ancoats is the ideal area to enjoy nightlife as it has various restaurants, pubs, and bars that serve the best cocktails, craft beers, and great live music.
And if you like clubbing, there are several nightclubs around the area for you to break a sweat on the dance floor.
Discover Creativity at the Manchester Art Gallery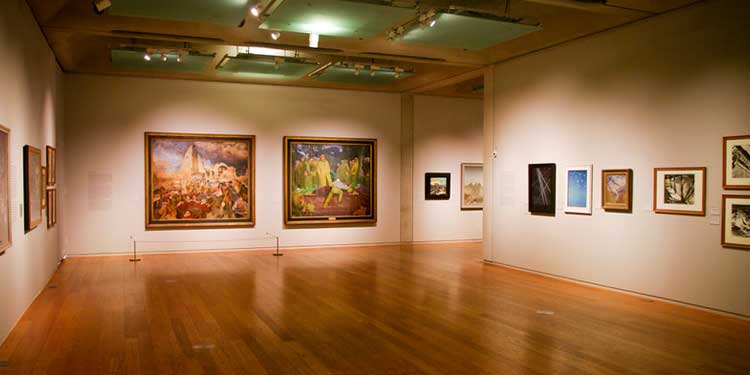 Address: Manchester Art Gallery, Mosley St, Manchester M2 3JL, United Kingdom
Opening hours: 10:00 am - 5:00 pm (Tuesday - Sunday), closed on Mondays.
Costs: Free entry
The Manchester Art Gallery features one of Britain's most prominent contemporary art collections and is primarily famous for its 19th-century British paintings.
The Art Gallery collections display contains over 13,000 pieces of British and European art, including paintings, watercolors, sculptures, prints, and drawings from the 17th century to the present day.
It includes works of famous artists like George Stubbs, John Constable, Jacob Epstein, Max Ernst, and much more.
Tip: If you want to learn more about the historical Art Galleries, I recommend doing the guided tours, which are led by knowledgeable volunteers.
Explore the Canals of Castlefield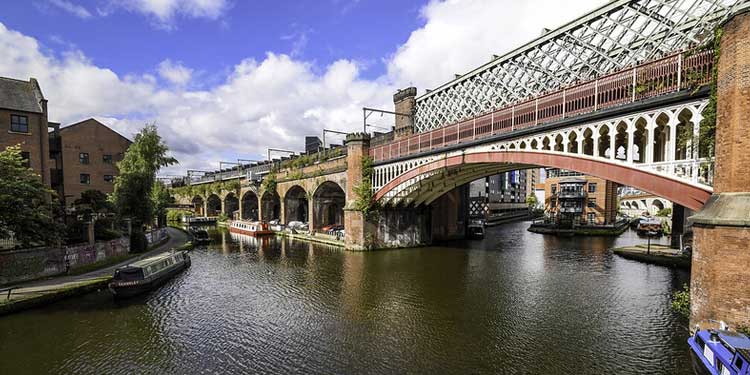 Address: Southwest, End of Deansgate, Manchester, United Kingdom
If you ever wished to travel through canals and wander around the waterways like in the classic British movies, Castlefield should be at the top of your bucket list while visiting Manchester.
Designated in an urban heritage park, this is a fabulous place to spend some time, especially when the weather is nice.
From cobblestone streets to canals to Roman ruins, there's something new to see every time you visit.
For water boat tours, find yourself around the area of canals where you can do a full-hour tour at a reasonable price.
And after your whole exploration, be sure to check out some of Manchester's best pubs and restaurants nearby, so there's no excuse not to be satisfied while you are out here.
Tip: If you are spending a whole day, check out the other attraction, including the Castlefield Art Gallery with its extraordinary exhibitions of Contemporary art and Bridgewater Hall, which is home to the Halle Orchestras and first-class concert venues.
Visit Englands Oldest Public Library: Chetam's Library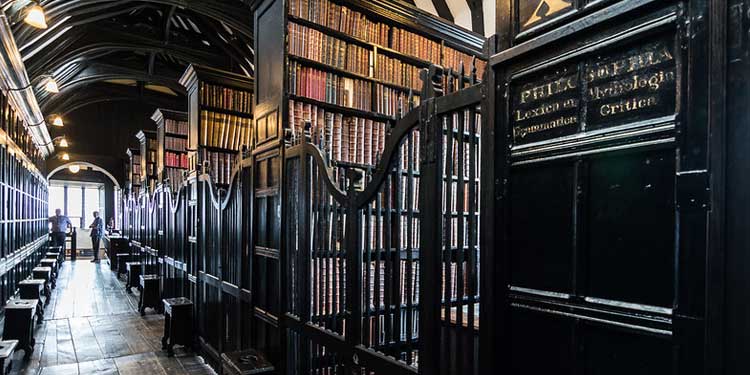 Address: Long Millgate, Manchester M3 1SB, United Kingdom
Opening hours:10:00 am - 3:30 pm, closed on Saturday and Sunday
Costs: Guided tours range from £10 - £12 depending on age, and under 12 are free.
An interesting fact about Chetam's Library is that it was originally a residence for priests, but now it is home to a music school and the oldest public library in England.
The library has over 100,000 books, of which more than half of them were printed before 1850.
The Chetam is also a famous place where the famous German Philosophers ''Karl Marx'' and ''Friedrich Engels'' studied and wrote the 'Communist Manifesto.'
Want to know all the history behind it? Then, make sure to take on the guided tours where you will learn the terrific overview of the hall, library, and history of Chetham's.
Note: The library is free to enter; however, library tours must be reserved in advance and can be purchased online.
Check out the Best Places to Stay
If you are looking for the best places to stay, Manchester has plenty of options for every budget and preference around the downtown area.
Our top recommendations for a luxurious stay include the Lowry Hotel, the Midland, Hilton Manchester Deansgate, and Kimpton Clocktower Hotel. These top-reviewed hotels offer excellent services and top-notch facilities.
Our top recommendations for cheaper and budget-friendly options include the Premier Inn Manchester (Heaton Park) hotel, Britannia Sachas Hotel Manchester, and Luther King house. It offers the best overnight accommodation, dining space, and other services.
Note: For bookings and accommodations, we recommend visiting its official website.
Getting Around
Manchester has excellent transportation connections to train stations and the international airport.
So, if you are flying in from the airport, we recommend you catch the train or one of the trams, which is the easiest way to get into the middle of Manchester.
And when you are in the city center, you dont need to catch any of the trains and trams; instead, you can hop on the free-of-charge buses that will take you around the city.
Start Planning To Collect Precious Memories In The City of Manchester
From the minute you land in Manchester until the time you depart, you can choose from a wide variety of the best things the city has to offer.
And, with many famous and free attractions in the surrounding area, Manchester is undeniably England's most exciting city, and you should not miss the opportunity to visit it.
So, dont wait any longer! Best of luck, and have a good holiday break.
Note: Keep in mind that information about travel can change quickly. To make sure your trip is fun and safe, we encourage you to double-check official websites and government/travel advisory sites for the latest information on travel restrictions, entry requirements, and safety measures.