Liverpool is a dynamic and multi-faceted city, offering a range of experiences to suit different interests.
Boasting impressive architecture, the city showcases its rich history through landmarks like the Royal Albert Dock and St.George's Hall.
Liverpool features numerous world-renowned museums and galleries, including Tate Liverpool, Liverpool Museum, and Walker Art Gallery, that provide glimpses into the city's rich history and contemporary art scene.
The city is well-known for music lovers, from The Beatles' legacy to an eclectic contemporary music scene.
Its vibrant nightlife and diverse culinary scene, from traditional English pub fare to ethnic foods, make Liverpool a destination for those seeking an unforgettable experience.
And for you to get started, we have listed our top recommendations for things to do in Liverpool to plan a memorable trip. So let's begin!
Things to do in Liverpool
Beatles Story: Discover the Fab Four's Liverpool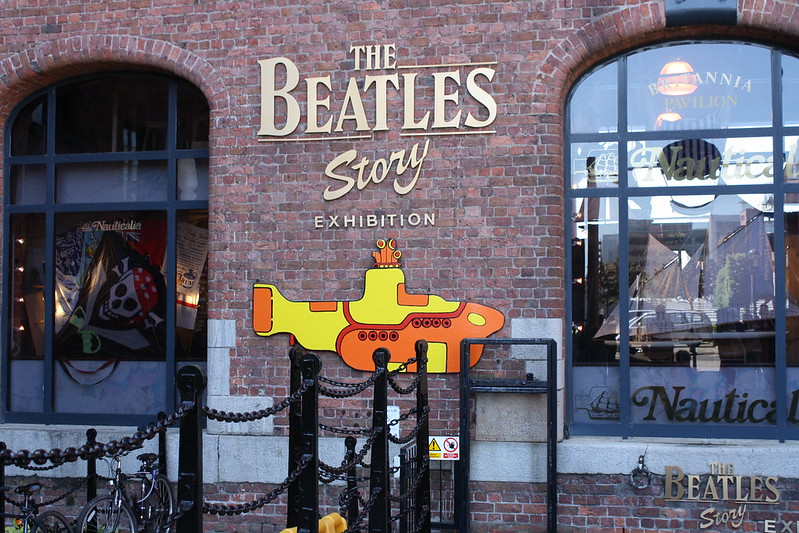 Opening Hours: 9am to 7pm daily
Cost: Adult £18.00, Child (aged 5-15) £9.00, Family (2 adults, 2 children) £48.00
Address: Britannia Vaults, Albert Dock, Liverpool, L3 4AD
For Beatles enthusiasts, this is an ideal spot to discover more about the band's background, tunes, and global influence.
A standout feature of this museum is the recreation of authentic spots where the Beatles once spent time, such as the Cavern Club and Casbah Coffee Club.
It's amazing to see them in person and imagine yourself there in the early days of the Beatles' career.
And to make the experience welcoming for everyone, the museum has accessibility features like wheelchair access and hearing loops.
Kids under five can enter for free, too, as long as they're with an adult.
And if you need a break, there's a cafe, gift shop, and restrooms available.
For an even better experience, you can get an audio guide that's available in twelve languages to help you understand the exhibits more fully.
And if you're trying to avoid long lines and crowds, consider visiting on a weekday morning or booking your tickets online ahead of time.
Overall, the Beatles Story museum is an amazing place that you won't want to miss.
This offers an excellent opportunity to gain insights into the Beatles and their significance in music and history.
So why not plan a visit and check it out for yourself?
Tip: Book your tickets online in advance to skip the queues.
Explore Liverpool's Iconic Cathedral
Opening Hours: 8am to 6pm Monday to Saturday, 8am to 4pm Sunday
Cost: Free, but donations are welcome
Address: St James Mount, Liverpool, L1 7AZ
In the heart of Liverpool stands a magnificent Anglican cathedral, known for being the fifth-largest cathedral in the world.
This stunning landmark has become one of the city's most iconic attractions.
Its stunning interior features beautiful stained glass windows, towering arches, and intricate carvings.
Climbing the tower is a must-do experience, offering a panoramic view of Liverpool, including the Welsh mountains on a clear day.
The cathedral also offers plenty of historical facts and stories, such as taking over 74 years to complete some parts and having a bell tower with a total weight of 31 tons.
Besides hosting events such as concerts, art exhibitions, and a farmers' market, the cathedral has on-site amenities like a cafe and gift shop.
You can even purchase a piece of its carved stone as a unique souvenir.
In conclusion, Liverpool Cathedral is a must-see gem for anyone interested in architecture, history, or a beautiful spot to explore in Liverpool.
Tip: Climb to the top of the tower for panoramic views of the city.
Tate Liverpool: Contemporary art at its finest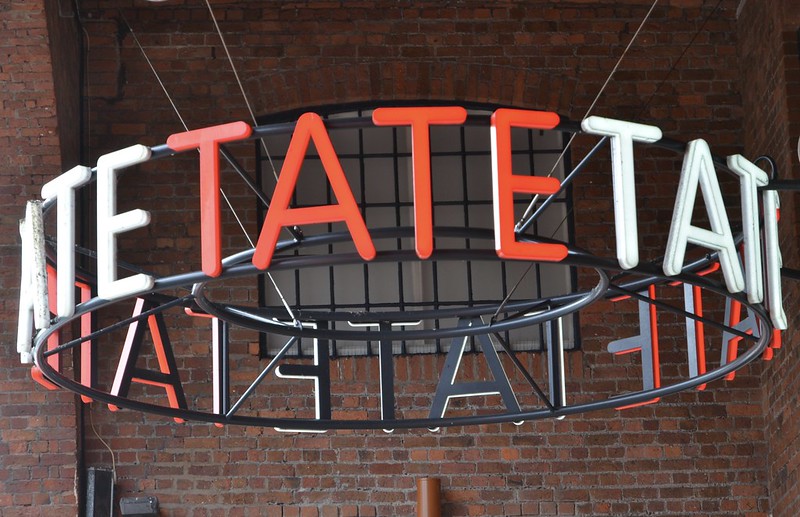 Opening Hours: 10am to 5pm daily
Cost: Free entry to the main collection, small charge for special exhibitions
Address: Albert Dock, Liverpool, L3 4BB
The Tate Liverpool gallery, located in the Royal Albert Dock, is a must-see for art enthusiasts.
With a remarkable collection of contemporary British and international art, the Tate Liverpool gallery displays work by celebrated artists such as Picasso, Warhol, Hockney, and many more.
In addition to its impressive permanent collection, the gallery also hosts exciting temporary exhibitions from around the world.
Admission to the primary collection is free, but special exhibitions may have a small charge.
The Tate Liverpool is open daily, providing ample opportunity to explore and indulge.
You can also grab a bite to eat or purchase a souvenir at the on-site café and gift shop.
All in all, the Tate Liverpool is a fantastic destination that promises to delight and impress art lovers.
Don't hesitate to plan a visit and experience it for yourself!
Tip: Check their website for current exhibitions and events.
Explore the Beauty of Sefton Park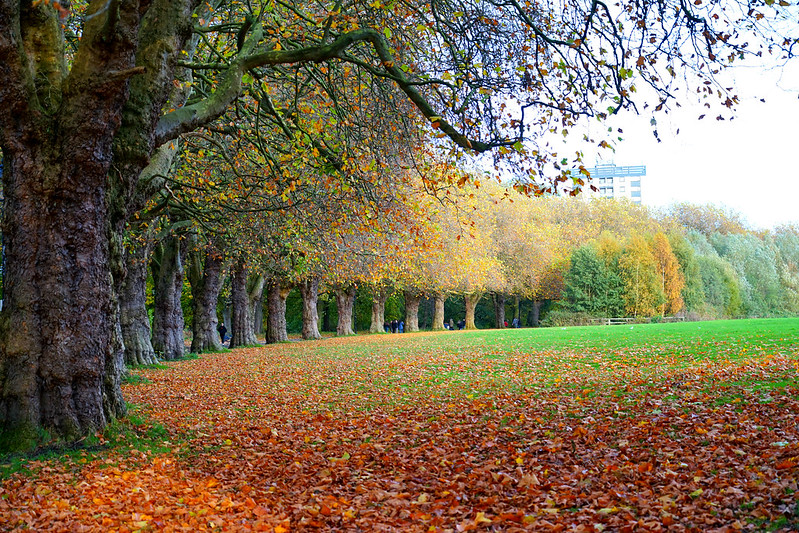 Opening Hours: 24/7
Cost: Free
Address: Sefton Park, Liverpool, L17 1AP
Sefton Park is an outstanding park situated in Liverpool.
As you enter the park, you'll be amazed by a beautiful Victorian-style palm house constructed in 1896.
It includes a lovely boating lake where you can spot swans, ducks, and other waterfowl.
Additionally, there are flat jogging paths around the park for those who love to keep fit.
And if you prefer a more relaxed walk, there's also an excellent route around the park.
In the summertime, Sefton Park comes alive with different events, live music, food stalls, and cultural festivals, attracting visitors from all around Liverpool.
It's the ideal spot to enjoy some peaceful time away from the hustle and bustle of the city.
Tip: Pack a picnic and enjoy it by the lake on a sunny day.
Williamson Tunnels Heritage Centre: Uncover hidden underground treasures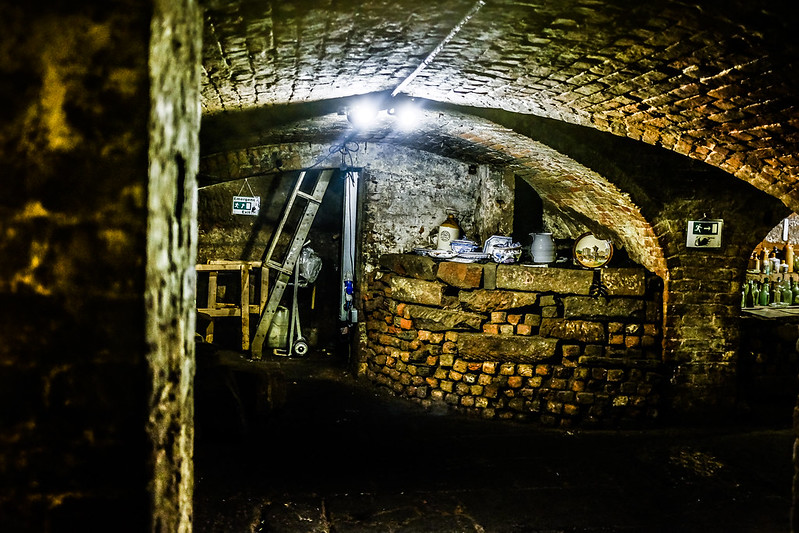 Opening Hours: 10am to 5pm Tuesday to Sunday (closed Mondays)
Cost: Adult £5.00, Child £2.00 (under 5s free), Concessions £4.00, Family (2 adults, up to 3 children) £12.00
Address: The Old Stableyard, Smithdown Lane, Liverpool, L7 3EE
Looking for an extraordinary adventure in Liverpool?
The Williamson Tunnels Heritage Centre is just a place to explore.
Discover a hidden world beneath the streets of Liverpool, where the fascinating history of 19th-century philanthropist Joseph Williamson unfolds as you wander through his intriguing network of tunnels.
Walking down the labyrinthine tunnels, You can take guided tours and discover the tunnels' secrets while learning about the man behind their construction, making it an ideal spot for lovers of history and architecture.
The tour is a fascinating experience that blends adventure, excitement, and knowledge.
Whether you're a solo adventurer or a family seeking a unique journey, visiting the Williamson Tunnels Heritage Centre is an absolute must-do in Liverpool.
So what are you waiting for?
Grab your torchlight and set out on a journey beneath the ground for an out-of-the-world experience!
Tips: Be sure to wear comfortable shoes to easily navigate through the narrow and low passages.
Merseyside Maritime Museum: Where Liverpool's Past Meets Present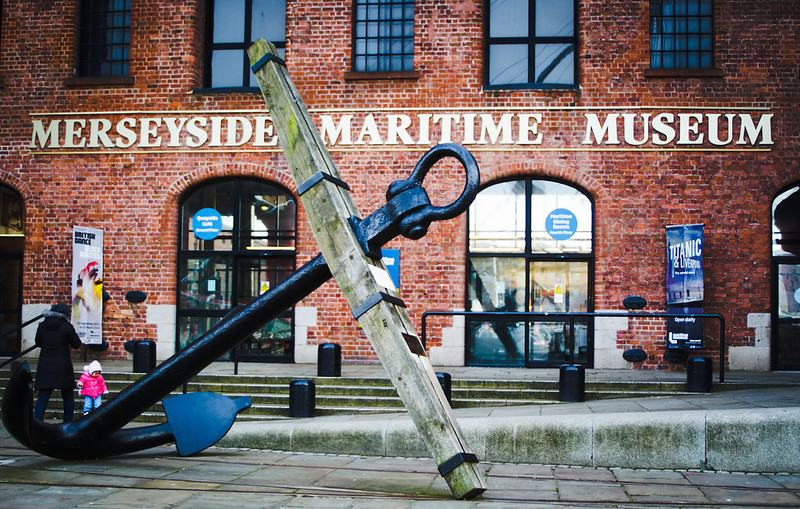 Opening Hours: 10am to 5pm daily
Cost: Free entry
Address: Albert Dock, Liverpool, L3 4AQ
The Merseyside Maritime Museum in Liverpool is a fantastic free museum located at the Royal Albert Dock.
It provides an immersive and exciting experience that showcases Liverpool's maritime past.
You'll find a fascinating collection of ship models, maritime paintings, and artifacts that bring Liverpool's seafaring heritage to life.
Don't miss the opportunity to explore the International Slavery Museum, which highlights Liverpool's part in the transatlantic slave trade from a profoundly thoughtful standpoint.
Be sure to visit the Merseyside Maritime Museum in Liverpool for an extraordinary experience that combines history, art, and culture.
Tip: Visit the International Slavery Museum located within the Maritime Museum
Anfield: The legendary home of Liverpool FC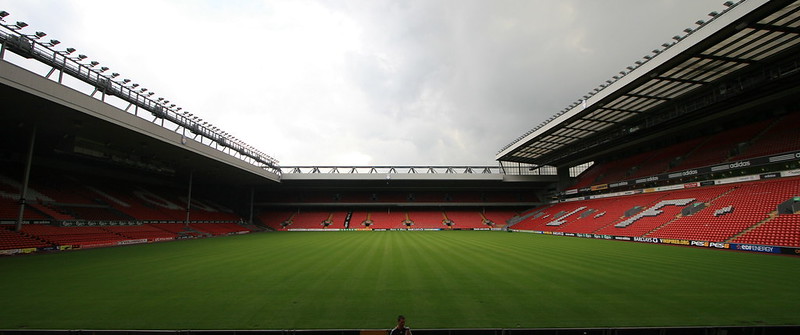 Opening Hours: Guided tours available daily from 10am to 3pm, except on match days and the day before a European fixture.
Cost: Adult £20.00, Child (aged 16 and under) £12.00
Address: Anfield Road, Liverpool, L4 0TH
Anfield is a world-famous stadium located in Liverpool, UK, that is sure to be on the bucket list of any football fan.
Established in 1884, Anfield boasts a rich history that captivates fans.
What distinguishes Anfield is the electrifying atmosphere that envelops the stadium during match days.
From The Kop, Europe's largest single-tiered stand, to the refurbished main stand, the stadium's design is truly one-of-a-kind.
If possible, taking a stadium tour is highly recommended.
During the tour, you can explore areas such as the home and away dressing rooms, the press room, and even the players' tunnel!
However, Anfield represents more than just impressive facilities; it is a symbol of passion and dedication.
Attending a match at this iconic stadium is a truly unforgettable experience.
Remember, as you watch a Liverpool match, you are witnessing history in the making at one of the world's most celebrated football venues!
Take a moment to appreciate being part of this extraordinary event.
Tip: To secure a seat on match days, make sure to book your tickets well in advance.
Royal Albert Dock: Vibrant waterfront destination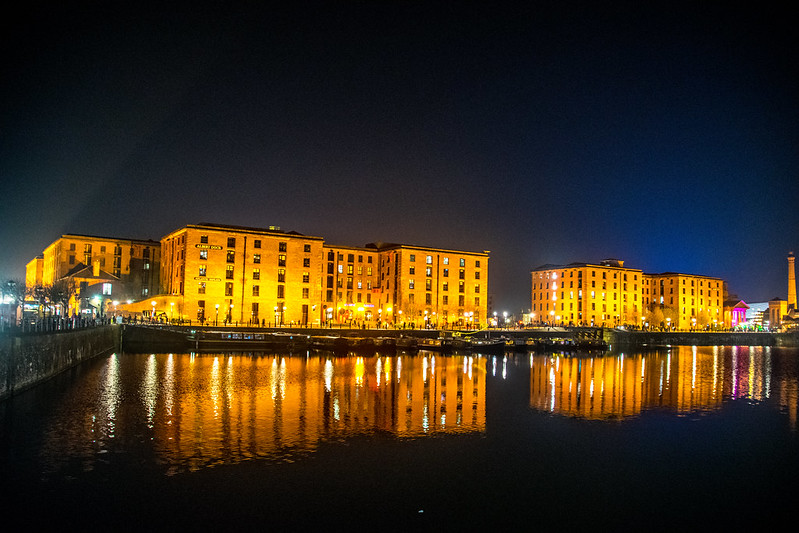 Opening Hours: 24/7
Cost: Free
Address: The Colonnades, Liverpool, L3 4AA
First established in the late 19th century, the dock was named after Queen Victoria's late husband, Prince Albert.
Covering an area of almost 90 acres, the dock, alongside its neighboring docks, was one of the busiest commercial ports in the world.
The Royal Albert Dock has gone through significant changes throughout the years.
However, the most notable transformation was its renovation in 1988, where it was converted into a commercial and tourist hub.
The dock now boasts a variety of restaurants, shops, and hotels, as well as the ExCeL London, the city's largest event space.
If you are a history enthusiast, head to the Royal Docks Heritage Walking Trail.
This trail will take you on a journey through the dock's history, from its early beginnings to its present-day transformation.
Along the way, you'll discover historic landmarks, such as the Emma Hamilton, a lightship built in 1937.
The Royal Albert Dock is not only a hub for tourists and shoppers but also for adventure seekers.
The dock offers a variety of water-based activities that you can enjoy.
From kayaking to jet skiing and wakeboarding, there's something for everyone.
If you're looking for a place to unwind and take in the beauty of London's skyline, grab a drink at one of the dockside bars or restaurants.
Take a seat, unwind, and appreciate the sight of planes soaring and touching down at London City Airport, conveniently located in close proximity to the Royal Albert Dock.
This landmark has a rich history and has evolved into a vibrant hub for commerce, leisure, and entertainment.
Plan your visit to the dock and create unforgettable memories.
Tip: Take a stroll along the waterfront for stunning views of the River Mersey.
St.George's Hall: Where History Meets Elegance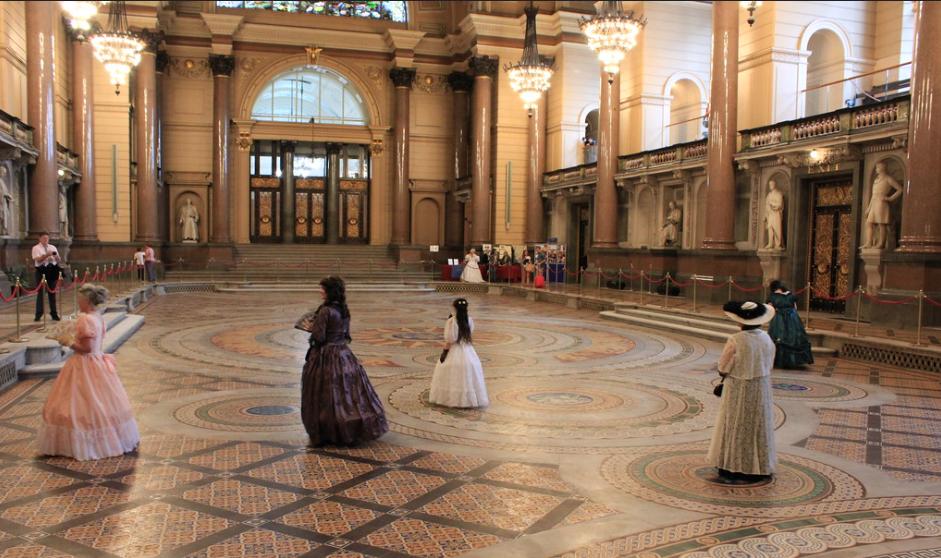 Opening Hours: 10am to 5pm daily
Cost: Free entry to the Great Hall, charges may apply for guided tours and certain events
Address: St George's Place, Liverpool, L1 1JJ
If there's one place you can't miss while visiting Liverpool, it's the majestic St.George's Hall.
The hall's neoclassical architecture is a sight to behold, and its Concert Room has hosted iconic performances by The Beatles and Charles Dicken.
One of the most remarkable features of St.George's Hall is the magnificent organ, which boasts an impressive 7,737 pipes that make it one of the largest in the United Kingdom.
Don't miss the chance to experience one of the weekly recitals held at St.George's Hall.
These recitals are unforgettable musical experiences that will leave you in awe.
If you're a history lover, check out the Heritage Centre located within the hall.
Here, you will have the opportunity to explore the extensive history of Liverpool and the hall itself through interactive exhibits and artifacts that bring the past to life.
Another highlight of St.George's Hall is its stunning Minton Tiled floor.
This beautiful floor covers over 30,000 tiles depicting great events in history, from the Battle of Waterloo to the creation of the world.
In conclusion, a visit to St.George's Hall offers an astounding experience that showcases the hall's history, architecture, and culture, making it a must-visit destination in Liverpool.
Tip: Take a guided tour to learn about the history and architecture of the building.
Walker Art Gallery: Masterpieces from around the world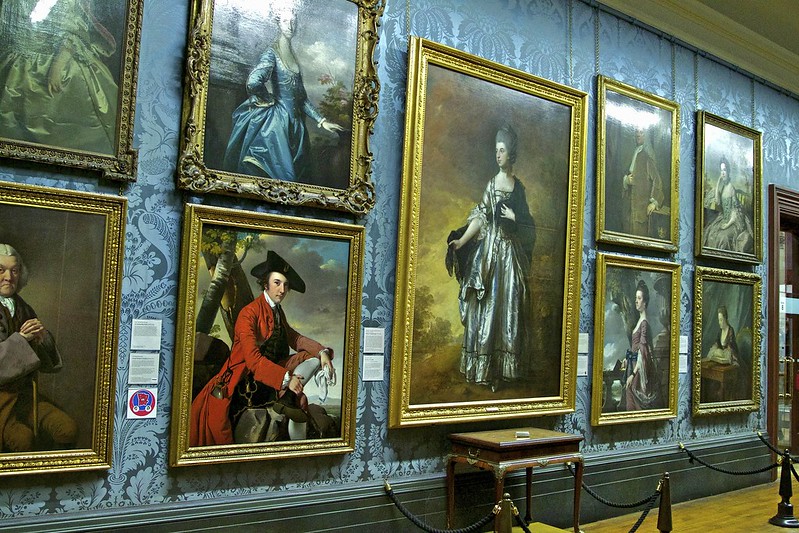 Opening Hours: 10am to 5pm daily
Cost: Free entry
Address: William Brown Street, Liverpool, L3 8EL
Discover one of Liverpool's most prized treasures, the Walker Art Gallery.
Boasting a remarkable collection of over 7,000 artworks that span British and European artists from the past to the present.
One of the highlights of the gallery is its extensive collection of British paintings.
From Tudor portraits to contemporary art, the gallery offers a diverse look at the country's art history.
The Walker Art Gallery also boasts an impressive collection of European art, with works from renowned artists such as Gainsborough and Poussin.
For those seeking a more modern art scene, the gallery regularly hosts exhibitions to showcase contemporary artists worldwide.
You'll be thrilled to discover and experience the latest and greatest contemporary artworks.
One of the notable features of the gallery is the interactive zones that enable visitors to interact with the artwork personally and engage with it physically.
These zones are perfect for families and provide a unique experience, allowing visitors to create inspiring artwork.
Tip: Check their website for current exhibitions and events.
Getting around
Liverpool boasts an extensive public transport network making it easy to get around.
The Merseyrail train system connects the city center with neighboring areas and attractions, while buses provide a quick and easy way to navigate the city's streets.
You can explore Liverpool's attractions at your own pace by taking a pleasant walk, as most of them are located close to each other.
Where to Eat
When it comes to dining, Liverpool has a diverse culinary scene.
Try The Art School, a fine dining restaurant that offers a modern British menu using locally-sourced ingredients for a taste of local cuisine.
For more casual fare, check out the Baltic Market, a bustling street food market located in the trendy Baltic Triangle neighborhood.
This location offers a fantastic opportunity for visitors to sample a wide range of delicious cuisine prepared by local vendors, all in a single, convenient location.
Be sure to try the famous Scouse, a hearty local stew that's perfect for refueling after a busy day of sightseeing.
Where to Stay!
When it comes to accommodation, Liverpool has options to suit every budget and preference.
For a luxurious stay, the Titanic Hotel, located in the historic Stanley Dock, offers spacious rooms and top-notch amenities.
For more budget-friendly options, consider one of the city's many boutique hotels or guesthouses, such as the Hope Street Hotel or The Nadler.
Finally, don't leave Liverpool without experiencing the iconic Mersey Ferry. A staple of the city's history, the Mersey Ferry offers a fantastic 50-minute river explorer cruise, presenting sensational views of the waterfront while delving into the city's maritime heritage. Daily departures from Pier Head and online or terminal ticket purchases are offered.
So, why wait? Start planning your trip to Liverpool and discover everything this fantastic city has to offer.
Note: Keep in mind that information about travel can change quickly. To make sure your trip is fun and safe, we encourage you to double-check official websites and government/travel advisory sites for the latest information on travel restrictions, entry requirements, and safety measures.