Birmingham is the United Kingdom's second-largest city, and its location in the West Midlands makes it an ideal starting point for exploring the Hills and Downtown areas, particularly through canals.
Some of the fascinating things that Birmingham makes the best of England are the history of Lord of the Rings at Mosely Bog and the first-ever working steam engine in the Black Country Living Museum, which shares the history of many works of real gangsters, including the popular Netflix show "Peaky Blinders."
But that is not just all! It is a city full of recreational activities and rich cultural programs with the best historical sites, majestic waterways, incredible shopping spots, and fantastic restaurants and bars that will make every visit worthwhile.
And for you to make it easier, we have listed our top recommendations and tips for things to do in Birmingham, England, to plan a memorable trip. So let's get started!
Things to do in Birmingham, England
Chocolate Delight at the Cadbury World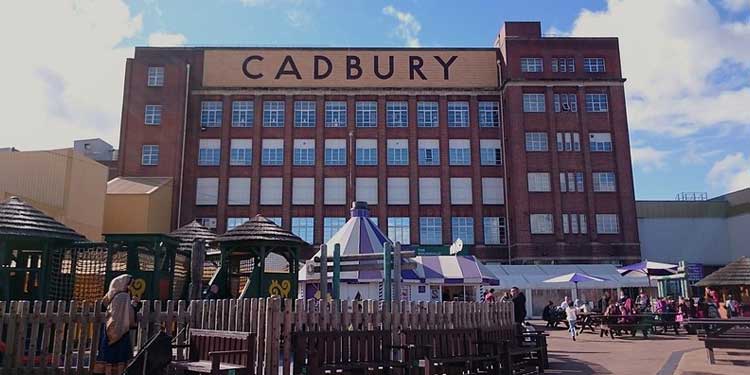 Address: Cadbury World, 69 Linden Rd, Bournville, Birmingham B30 1JR, United Kingdom
Opening hours: 10:00 am - 3:00 pm (Monday - Friday), 9:00 am - 4:30 pm (Saturday and Sunday)
Costs: tickets vary from the tour and packages, ranging from £18.95 - £50 per adult.
Cadbury World is located just a few miles from Birmingham's city center and is one of the world's largest chocolate factories and will undoubtedly give nostalgia to your childhood.
It includes a self-guided tour of several whimsical exhibitions where visitors can learn about the history of Cadbury confectionery and the fascinating process of chocolate production.
The kids will love the 4D chocolate adventure, full of entertainment and exciting rides themed around Cadbury brands.
Tip: It's best to buy tickets online ahead of time, especially if you're visiting on a specific date, and make sure to take advantage of Cadbury World's afternoon tea, which includes a variety of chocolate treats.
Discover History at the St. Philips's Cathedral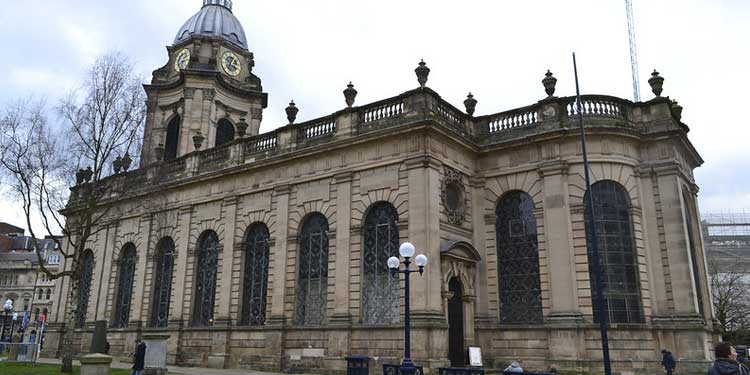 Address: Cathedral Square, Colmore Row, Birmingham B3 2QB, United Kingdom
Opening hours: 7:30 am - 6:40 pm (Monday - Friday), 8:30 am - 5:00 am (Saturday - Sunday)
Costs: Entry and tour are free
Did you know that? St. Phillip's Cathedral was built in 1715 as a parish church and was later bombed in 1940 during the second world war.
Want to know all of the histories behind it? Well, visiting this actual gem which was rebuilt in 1948, will be a major highlight of any trip to Birmingham.
I recommend checking out Cathedral's website for details of seminars, exhibitions, worship, and even concerts before your visit.
Tip: Another religious structure worth visiting in the same area is the Saint Martins Church dating back from the 13th- century, which features designed windows by Burne-Jones.
Explore the Inspiration for Lord of the Rings at the Moseley Bog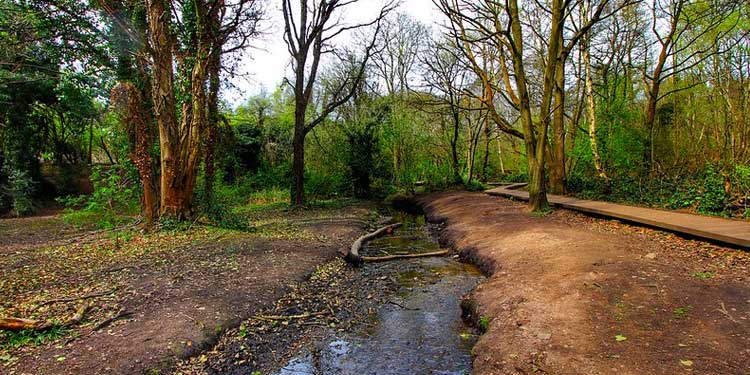 Address: Yardley Wood Rd, Moseley, Birmingham B13 9JX, United Kingdom
Opening hours: open 24 hours
Costs: Admission is free
Moseley Bog in Birmingham is a small nature reserve in the heart of Birmingham where J.R.R. Tolkien, the famous author of Lord of the Rings and The Hobbit, used to play during his entire childhood.
People come from around the world to see his inspiration for Mosely Bog in his ''Old Forest,'' where his Hobbit characters travel through the woods and rivers in the Lord of the Rings.
Visitors can watch all of the histories by hiking down the Tolkien Trail.
The bog is a local Birmingham beauty spot home to many Oak trees, plants, flowers, creeks, and animals. It is ideal for sightseeing and strolling around the area, so make the most of your time here.
Tip: The best time to visit would be around autumn and spring when the weather will be ideal and lots of flowers and fruits will bloom.
Explore the Victoria Square and the City Center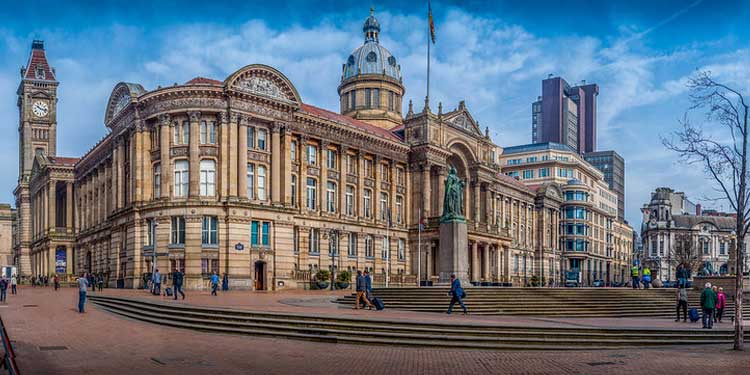 Address: Victoria Square, Birmingham B1 1BD, United Kingdom
Opening hours: 9:30 am - 6:30 pm (stores, restaurants, and cinemas timings may vary)
Birmingham's heart revolves around the pedestrian-friendly Victoria Square, which can be explored via the Birmingham City Center pathway.
It has much to offer in terms of shopping, dining, and sightseeing options inside the German Market area.
In addition, the attractive old town hall, water fountains, and a unique masterpiece of Victorian architecture are just some of the main attractions that make this place an excellent site to visit.
I recommend visiting in the evening when it gets lively to stroll around with many musical artists busking in the streets and many other entertaining acts.
Concert at the Symphony Hall, Birmingham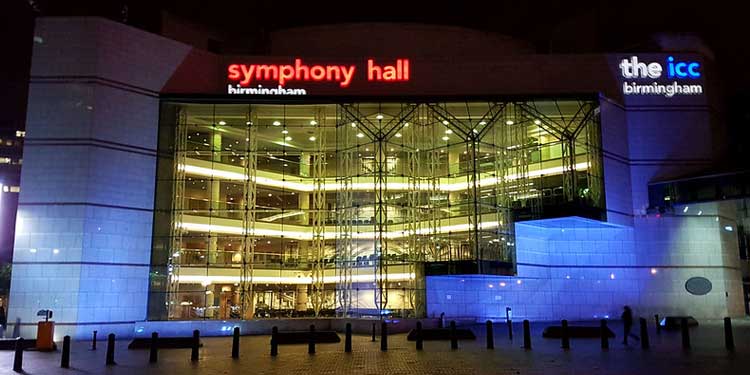 Address: Broad Street, Birmingham, West Midlands, B1 2EA
Opening hours: vary on shows and events, generally open from 10:00 am to 6:00 pm (Monday - Saturday), noon - 4:00 pm on Sundays.
Costs: Vary according to shows and events
This concert hall reflects the immense innovation and creativity that went into making Birmingham the city it is today.
With its picturesque auditorium and stunning world-class acoustics, it presents a diverse program showcasing many styles and genres of music – everything from jazz to rock, international Orchestras, and comedy shows by some of the talented artists around the country.
So, there is something for everyone with this beautiful place building, and it's worth looking at what might happen when planning your trip to this fantastic Symphony Hall in Birmingham.
See the Blooms at the Birmingham Botanical Garden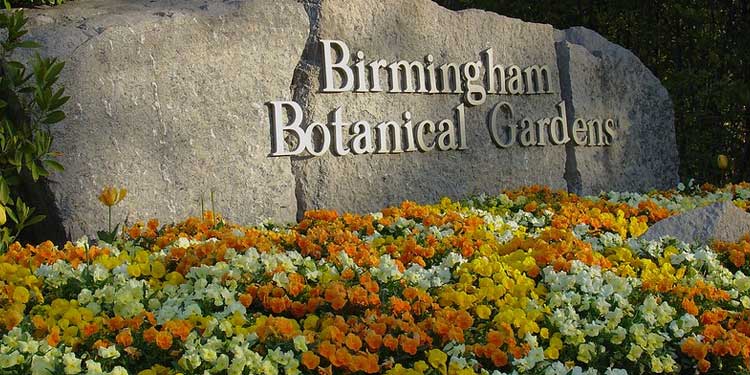 Address: Westbourne Rd, Birmingham B15 3TR, United Kingdom
Opening hours: open daily from 10:00 am - 5:00 pm
Costs: ticket prices vary according to gift aid, ranging from £5.50 - £21.50 depending on age
The Birmingham Botanical Garden is another fantastic tourist attraction that should be on your West Midlands itinerary.
This 19th-century garden is spread across 15 acres in Birmingham's Edgbaston suburbs and is easily accessible from the City Center.
It is particularly well-known for its collection of bonsai trees, some of which are over 250 years old.
In addition to over 7,000 plants from around the world, it allows visitors to see various wildlife, such as tropical birds and butterfly houses.
What are other on-site amenities? It has various gift shops, a tearoom, and a playground for the kids to play and run around.
Note: Opening times change seasonally; we recommend visiting its website before visiting.
Check out The National Motorcycle Museum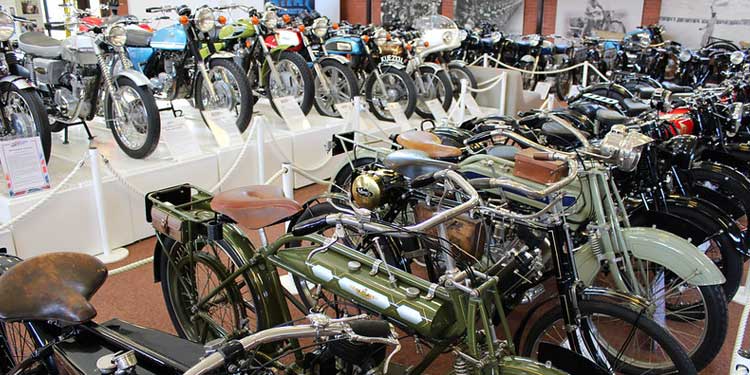 Address: Coventry Road, Bickenhill, Solihull B92 0EJ, United Kingdom
Opening hour: open daily from 8:30 am - 5:30 pm
Costs: Admission price ranges from £8 - £35 depending on age and family package
If you are a motorcycle enthusiast, the National Motorcycle Museum should definitely be on top of your must-see destination in Birmingham.
With more than 1000 collections of motorcycles on museums' walls, it showcases Willam Roy Richard's hard work and his family's efforts in creating this masterpiece Museum.
It displays all the British motorcycles model from the 1880s to the present, and each board has information about it, so there's a lot of information to take in.
If you're looking for some delicious meals and beverages, there's a food court and restaurant on the ground floor.
See the Marine Life at the National SEA LIFE Centre Birmingham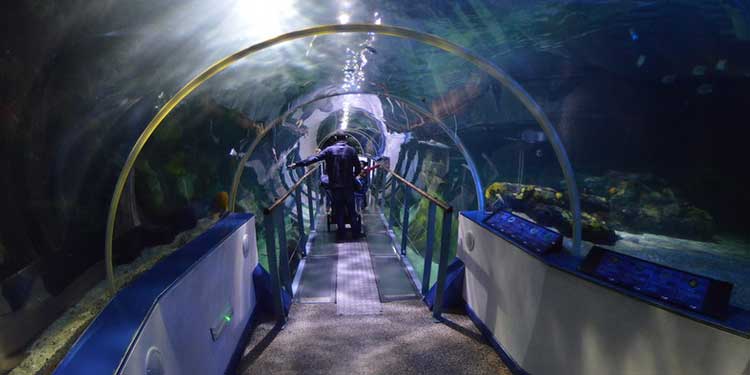 Address: The Water's Edge, Eleven Brindley Place, Birmingham B1 2HL, United Kingdom
Opening hours: 10:00 am - 4:00 pm (Monday - Friday), 9:30 am - 6:00 pm on Saturdays, and 10:00 am - 4:30 pm on Sundays.
Costs: ticket prices vary according to packages and chosen entry date and time.
The National Sea Life Centre is home to more than 60 exhibits related to marine life.
Dive into National SEA LIFE's unique underwater tunnel, which offers visitors a fascinating view of the diverse sea life on display.
Expect to see everything from giant Pacific Octopus to blacktip reef Sharks and tropical reef fish up close.
You will be happy to know that it has an on-site 4D cinema that offers educational programming and live-action of wind, rain, and even bubbles.
Learn and See the History of Black Country Living Museum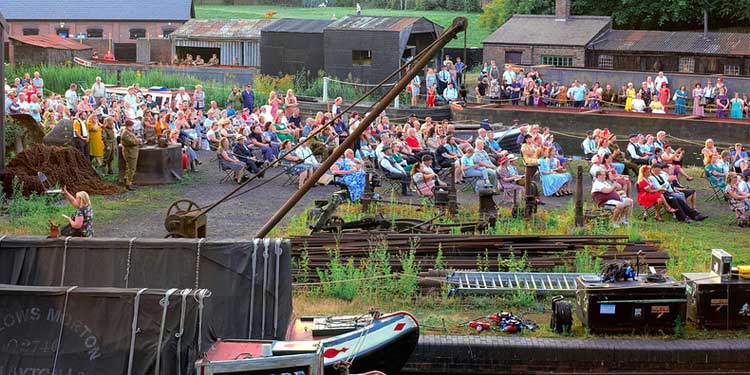 Address: Discovery Wy, Dudley DY1 4AL, United Kingdom
Opening hours: 10:00 am - 4:00 pm (Wednesday - Sunday), closed Monday and Tuesday.
Costs: tickets vary on family packages; general admission price ranges from £19.50 - £22.95 depending on age
The Black Country Living Museum, about 10 miles west of Birmingham, is an open-air living museum that explores the region's fascinating history.
It includes 40 reconstructed shops, houses, and industrial areas that represent the history of the Black Country, and best of all; visitors can see the first-ever working steam engines and get a sense of what it was like to work in the area in the early 19th and late 20th centuries.
Fans of the popular Netflix series "Peaky Blinders" will surely enjoy the museum's special Peaky Blinders Nights, which tell the stories of Birmingham's famous street gangs and their business in the Black Country.
Tip: If you are new to this history, I recommend talking on the audio tour to understand how Black Country was developed.
Take a Tour of the Aston Hall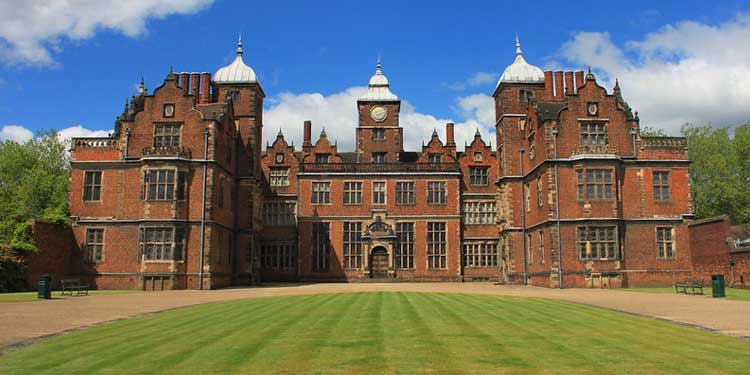 Address: Trinity Rd, Birmingham B6 6JD, United Kingdom
Opening hours: 11:00 am - 4:00 pm (Wednesday - Sunday), closed on Mondays and Tuesdays.
Costs: Ticket price (without Gift aid donation) ranges from £22 - £10 depending on age and family packages.
Exploring Aston Hall is one of the best things to do in Birmingham and probably one of the most important sights to see while you are here.
It has an interesting history as it is one of the last Jacobean houses to be built.
Visit the display rooms, including one that depicts the house's role during the Civil War, and not to forget the symmetrical gardens, which are ideal for strolling around.
Note: Make sure to book ahead of time, as it is nearly always full.
Eat with the Locals at the Digbeth Dining Club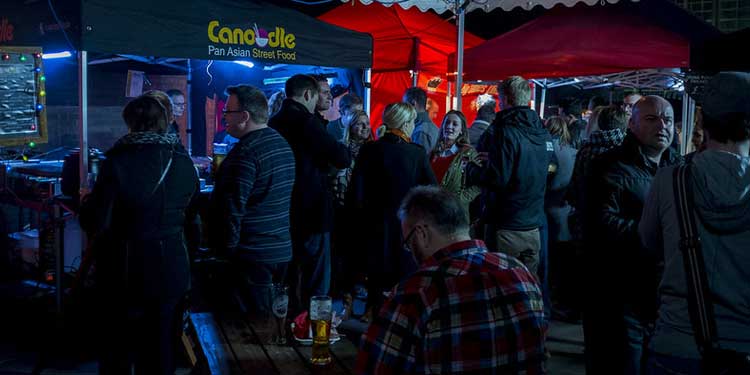 Address: different venues across the West Midlands
Opening hours: Timings vary from place, generally starting at 4:00 pm- 12:00 am (Thursday - Friday), 1:00 pm - 12:00 am on Saturdays, and 12:00 pm - 8:00 pm on Sundays.
Digbeth Dining Club is the most famous thing to do in the West Midlands, making it one of the most enjoyable things to do in Birmingham for both locals and visitors.
The city's food scene has been transformed by award-winning street food vendors, who provide a platform for some of the best street food in the country to make its mark.
It also hosts special events throughout the year at various locations throughout the Midlands, including live music and dance parties.
Overall, it's a fun activity you shouldn't miss, so make an evening of it and settle in with a few beers and some vibrant food.
Catch a Football Game and Tour the Villa Park Stadium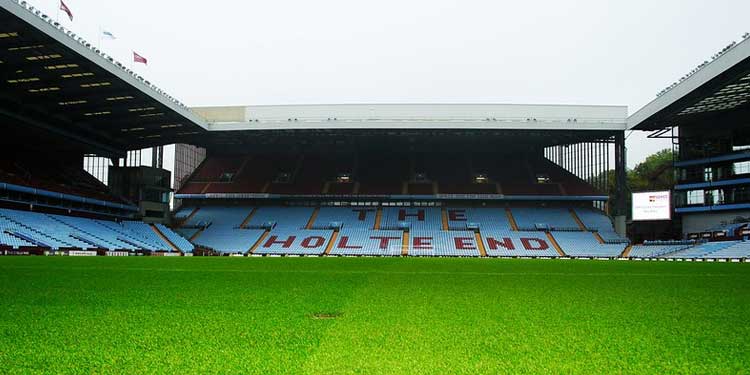 Address: Trinity Rd, Birmingham B6 6HE, United Kingdom
Opening hours: tour opening hours are from 10:00 am - 5:00 pm (Monday - Friday) and 10:00 am - 8:00 pm on Saturdays.
Costs: Tour prices vary according to the packages, ranging from £15 - £20 depending on age.
If you are in Birmingham, you should know that football is very popular, and you will see almost everyone getting excited about it.
Catch that feeling at the Villa Park Stadium, which has been the home of Aston Villa Football Club since 1897.
Whether you enjoy football matches or are a die-hard Villa fan, this tour will fascinate, entertain, and inspire you in all possible ways.
The stadium tour grants access to numerous restricted and exclusive areas, so keep your camera handy because there are many photo opportunities.
Note: Check its website for upcoming matches and tour prices.
Get Smart at the Birmingham Thinktank Science Museum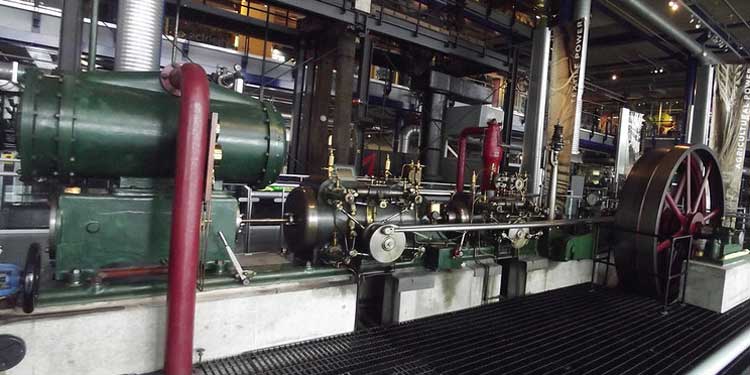 Address: Millennium Point, Curzon St, Birmingham B4 7XG, United Kingdom
Opening hours: 10:00 am - 5:00 pm (Wednesday - Sunday), closed on Mondays and Tuesdays.
Costs: ticket prices range from £7.50 to £15.50 (without Gift aid donation), depending on age.
If you are visiting with your little ones, you want to make sure to see Thinktank Birmingham Science Museum.
This award-winning museum includes many fascinating hands-on and interactive science-related exhibitions.
Top attractions include an impressive collection of steam-powered machines and industrial machinery, many of which were essential to Birmingham as an industrial center throughout the centuries.
Other fun exhibits include a chocolate packaging machine and the Spitfire Gallery, which features authentic World War II-era aircraft, including one of 10,000 spitfires made locally.
Overall, the museum is another great way to entertain yourself and the kids for the rest of your visit.
Canal Boat Tour and Nightlife at the Brindley Place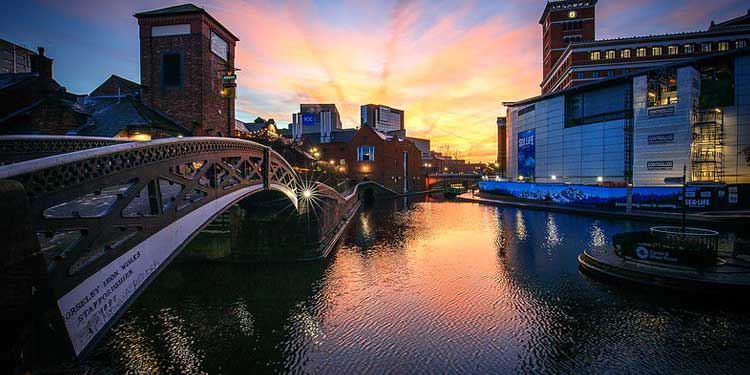 Address: Narrow Boat Bosworth Lady, The Water's Edge, Brindley Pl, Birmingham B1 2JB, United Kingdom
Wonder how the British Gypsys travel through the canals back in time? Visiting Brindley Place will give you the exact vibe but with a more modern-era feels.
You will be surprised that Birmingham has more miles of canals than Venice. So make sure to find boat rentals service around the waterways of the canals and do a full tour of the area.
Brindley Place is also famous for its vibrant nightlife with live music, high-end restaurants, trendy bars, and BBC television studios.
After your whole exploration of the trip, dine in around the area and hop from bar to bar for lively nightlife.
Check out the Best Places to Eat Around Birmingham City Center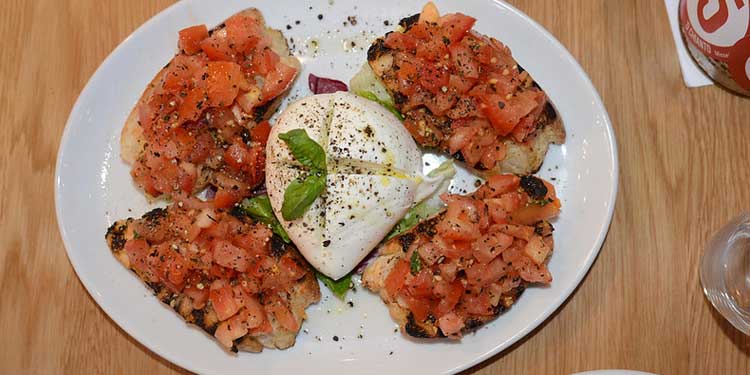 Traveling can be exhausting, and if you are looking for the best places to eat around Birmingham, it has one of the finest dining scenes in the West Midlands.
Our top recommendations include the Balti Triangle, Carters of Mosely, Orelle, Gaucho Birmingham, and the Ivy Temple Row. These top-reviewed restaurants serve the best food and dining space for visitors.
Note: For reservations and addresses, we recommend visiting its official websites.
Where to Stay?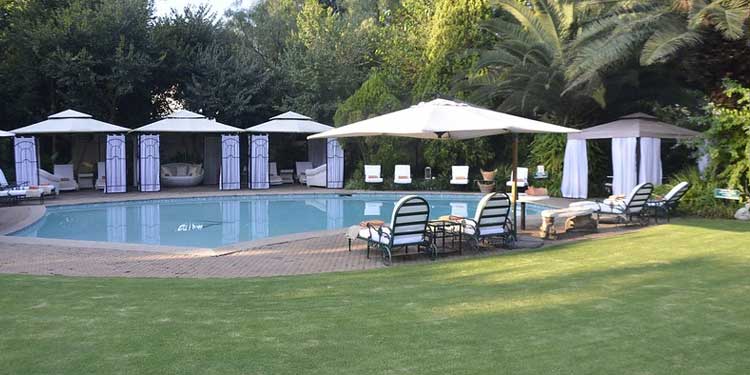 If you are looking for the best places to stay, Birmingham has plenty of options around the downtown area.
Our top recommendations for a luxurious stay include The Cube Hotel Birmingham, New Hall Hotel and Spa, Hyatt Regency Birmingham, and Fairlawns Hotels and Spa.
For more of a cheap and budget-friendly stay, we recommend The Old Crown, Premier Inn Birmingham City Centre (Waterloo Street) Hotel, ibis Birmingham New Street Station, and easyHotel Birmingham City Centre.
These top-reviewed hotels and resorts welcome visitors with excellent service and top-notch facilities.
Note: For bookings and accommodations, we recommend visiting its official website.
Best Time to Visit
Birmingham is a fantastic location all year round because it has a mild temperature and significantly fewer tourists than British cities like Manchester or London.
Yet, April through June, when the weather is at its best, and September and October, when the city is least crowded, are the ideal months to visit Birmingham.
Pack Your Bags and Start Planning Your Trip To Birmingham!
Although Birmingham receives less attention than other major cities, such as London, it is undeniably one of England's must-see destinations.
And our top itinerary for things to do in Birmingham will be a trip to remember forever, and you will not be disappointed with your choices.
Best of luck with your travel journey ahead!
Explore Aberdeen's best attractions and hidden gems with our easy-to-use guide, perfect for planning your next adventure after Birmingham.
Note: Keep in mind that information about travel can change quickly. To make sure your trip is fun and safe, we encourage you to double-check official websites and government/travel advisory sites for the latest information on travel restrictions, entry requirements, and safety measures.