It's no wonder the city that never sleeps is packed full of exciting adventures and places to experience.
Whether it's your first time in NYC or you're a seasoned pro who knows to keep walking steadily on the sidewalks (or else), you'll find something fun to do on this list.
Remember to keep your bathroom app handy since some will take you out of the way, and public bathrooms aren't exactly on every corner.
This list doesn't stop in Manhattan. The outer boroughs have plenty to offer for visitors if you're willing to step outside the island and check out what else the city might have in store for you.
Hidden Gems in NYC
For newer travelers, some tourist attractions could be right up your alley.
Don't expect to find listings for the Statue of Liberty or Central Park; those are ones you know about from the moment you research your trip.
Instead, check out popular places that are just a bit less well-known.
Staten Island Ferry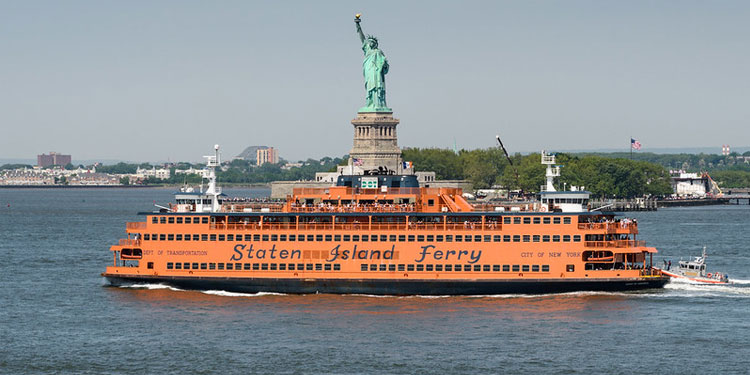 Address: 4 South St, New York, NY 10004
Opening Hours: Operates 24 hours, with more frequent service during rush hours
Best Time to Visit: Sunset for beautiful views of the skyline and Statue of Liberty
Cost: Free
It's not quite a tourist attraction, but it should be at the top of almost anyone's list.
You get a lot of great views, and you can go outside and watch lower Manhattan get smaller as the ferry pulls away from the docks.
On the way back, it's even lovelier.
I prefer to take the trip at night because I love how the lights look when you pull back into the dock.
However, it's also great during the day because you can see everything better.
It's not a long trip, and a bar is on board to grab a drink.
It also gives you a look into the daily commute of many locals.
Tip: Grab a spot by the windows or outside deck for the best views.
Summit One Vanderbilt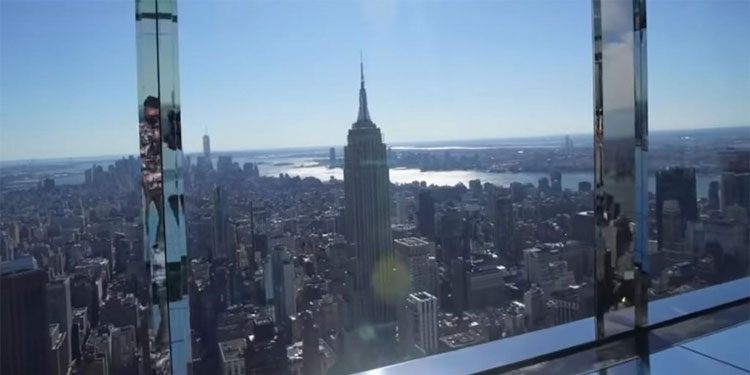 Address: 1 Vanderbilt Ave, New York, NY 10017
Opening Hours: Daily, 10 AM - 10 PM
Best Time to Visit: Early morning or late evening for fewer crowds
Cost: Adult tickets start at $39
Many observation decks in the city are worth a visit, but the one at Summit One is an absolute must-see.
It's a wrap-around terrace with greenery and views up to 80 miles, depending on the weather. That's not the end of it, though.
Summit One also has immersive experiences that play with your perceptions and views.
You can honestly feel like you've entered a completely different world with many reflective surfaces, art installations, and interactive spaces.
Make sure you're wearing something you're comfortable with when walking on glass!
Tip: Don't forget to visit the observation deck and the highest outdoor terrace for stunning panoramic views.
MoMath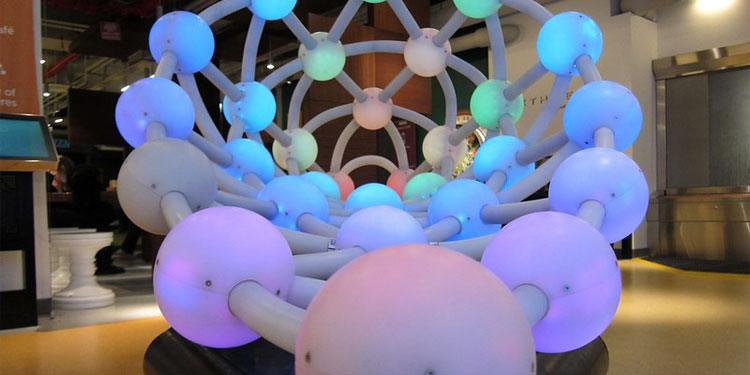 Address: 11 E 26th St, New York, NY 10010
Opening Hours: Daily, 10 AM - 5 PM
Best Time to Visit: Weekdays to avoid weekend crowds
Cost: General admission $18
A math museum might not sound like the best way to spend a day but bear with me.
MoMath is made to be exciting and show how math can be applied in various situations to create cool effects and experiences.
Math isn't my strong suit, and I can still spend a few hours here interacting with different exhibits.
You'll probably find it even better if there are kids in your group who will appreciate how interactive and bright the museum is.
One of the neatest things to see is the Dynamic Wall. It's a kinetic showcase that displays different patterns, like wave phenomena.
You can also sit in the Hyper Hyperbolio, spin in your chair, and create a curved surface from straight lines. Check out the square-wheeled trike too!
Finally, be open-minded about math and its applications in everyday life.
The museum aims to change negative perceptions about mathematics and prove that it can be enjoyable and fascinating.
So, enjoy and have fun exploring the world of math at MoMath!
Tip: Keep in mind that MoMath is closed on Mondays.
The Cloisters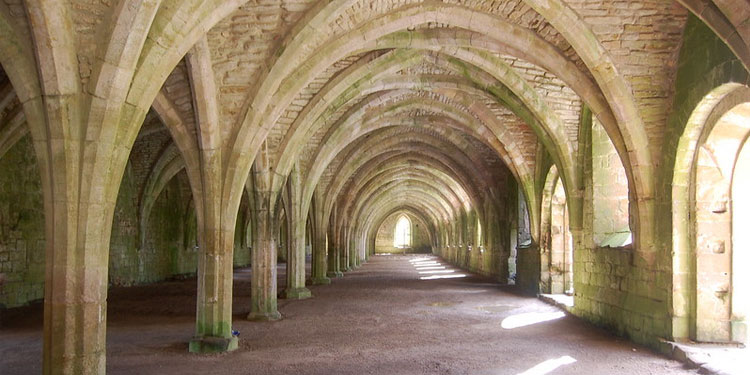 Address: 99 Margaret Corbin Dr, New York, NY 10040
Opening Hours: March-October: 10 AM - 5:30 PM; November-February: 10 AM - 4:45 PM (closed on Tuesdays)
Best Time to Visit: Weekdays and early mornings for fewer crowds
Cost: Suggested adult admission $25
Stepping into The Cloisters is like stepping back in time.
The museum is built like a medieval villa filled with luxurious treasures.
One of my favorite exhibits is the unicorn tapestries that chronicle a unicorn hunt.
They're beautiful, tragic, and have persisted for hundreds of years.
If it's sunny, wander through the courtyards and enjoy the greenery and architecture.
Plan to take some time to relax and let everything soak in.
Many locals take advantage of the pay-what-you-want program to get away from the bustle of midtown and have some quiet contemplation.
You can get food there or bring a lunch and enjoy it at the park to complete your trip.
Finally, immerse yourself in the unique and tranquil atmosphere, and appreciate the careful detailing in every aspect of the collection, presenting an admirable historic marvel.
Tip: Consider taking a guided tour for a more immersive experience or listen to an audio guide to learn more about the museum's medieval art and architecture.
SPYSCAPE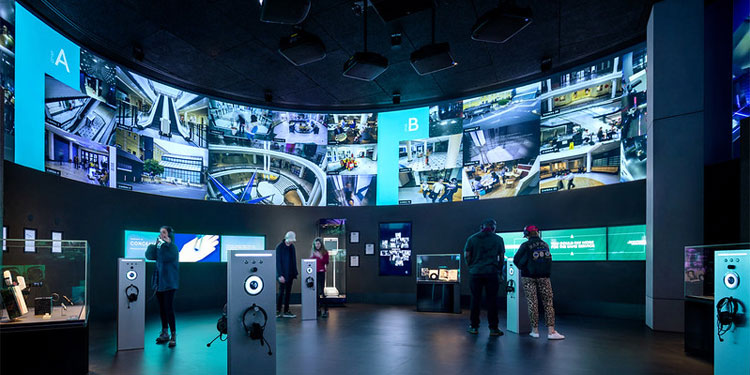 Address: 928 8th Ave, New York, NY 10019
Opening Hours: Monday-Thursday: 12 PM - 9 PM; Friday-Sunday: 10 AM - 9 PM
Best Time to Visit: Weekdays for fewer crowds
Cost: General admission $39
SPYSCAPE is a unique museum that offers a blend of education and entertainment for visitors of all ages.
It is a world-class spy museum packed with interactive experiences, exciting exhibits, and games that will leave you thrilled and engaged.
You can learn about real spies, spies in media, and other sneaky events and tech throughout history.
Visitors praise the exhibits for being exciting and engaging – and that's before they get to the games and interactive parts of the museum.
With your wristband, you can play lots of games and develop a spy profile for yourself.
At the end of your tour, you find out what kind of spy you are and other information based on your choices and performance.
You will need your phone for some programs because they use an app.
Ensure you have it with you and it's fully charged before your appointment.
Tip: Engage in immersive experiences, such as the interrogation room and laser tunnel experience, that simulate escaping from a security system.
Must-Try Restaurants
Everyone knows the Michelin-star restaurants that cost hundreds of dollars per person – and they have their place for some people.
The restaurants on this list are a bit different, though. You'll find more than just food; you'll find a place to make memories.
Eataly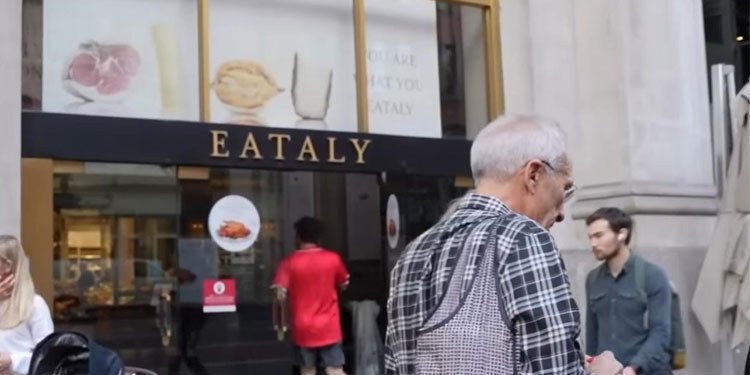 Address: 200 5th Ave, New York, NY 10010
Opening Hours: Daily, 8 AM - 11 PM
Eataly is more than just a restaurant; it's a bazaar of shops and restaurants that you can wander through at your leisure until something hits just right to tempt you to sit down and have a bite.
Whether you're looking for pizza, pasta, drinks, or gelato, there's something for everyone who likes Italian food.
Try out the rooftop terrace for some great ambiance.
If you're looking for a quicker bite, check out the wait times at the restaurants nestled among the displays.
Don't forget to grab a few things to return to where you're staying, especially if you have a kitchen.
Milon NYC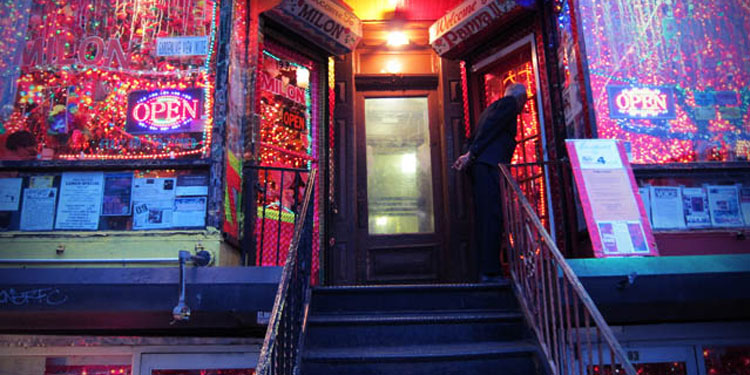 Address: 93 1st Ave, New York, NY 10003
Opening Hours: Daily, 5 PM - 12 AM
Instead of trying Panna II (where all the influencers go), check out Milon right next door or one of the nearby, similar restaurants.
You'll likely get better food, more space, and an overall more excellent experience – with all the same bright lights and backdrops for photos.
If you like Indian food, you'll find something tasty on the menu that will hit just right.
As with many restaurants, call ahead to see whether there's an uncorking fee and if you can bring your bottle of wine.
You can also choose from a variety of drinks on the menu.
But be sure to be camera-ready because the bright lights and decorations will make you want to snap some pics.
Tip: Bring cash, as they don't accept credit cards
Nat's on Bleecker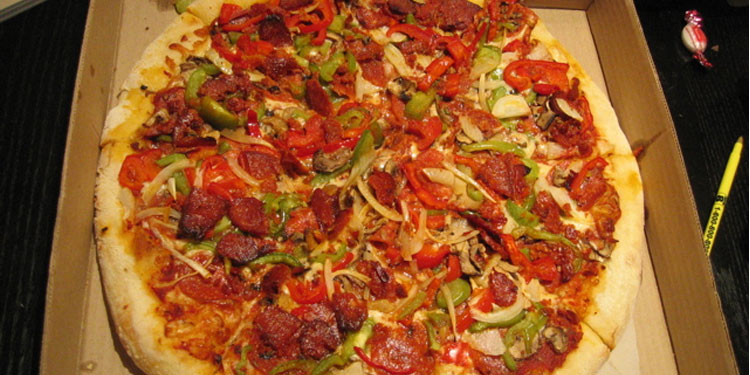 Address: 272 Bleecker St, New York, NY 10014
Opening Hours: Daily, 12 PM - 12 AM
Nat's offers tasty food, exceptional service, and many bright patterns while waiting for your meal.
It's not high-end food curated by a chef, but instead a collection of NYC-inspired dishes that are elevated to look a little fancier.
Plus, you can try the cocktails and might be impressed by just how tasty they are.
If you end up liking Nat's, there are also other locations. Each is a bit different and worth a try if you can't get enough.
Check out their hosted events, like trivia nights, if you want to feel a bit more like a local.
It's a great blend of out-of-towners checking things out and locals who come for the food and to wind down after a long day.
Tip: Try their famous white pizza
Abagail's Kitchen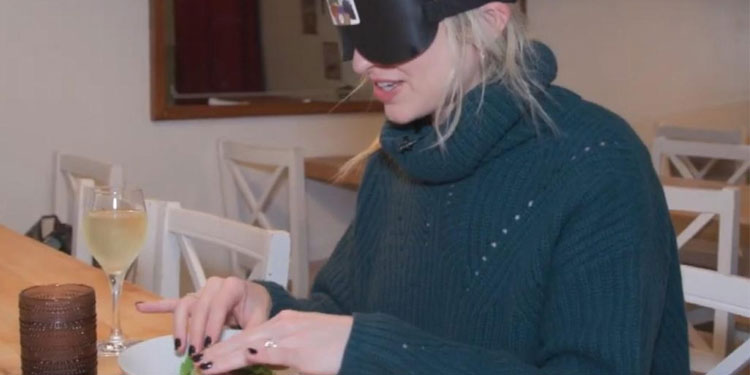 Address: 85 MacDougal St, New York, NY 10012
Opening Hours: Wednesday-Sunday, 5 PM - 10 PM
This is one where you will want to put the camera away and just enjoy the experience.
Abagail's Kitchen offers Dinners in the Dark on Wednesdays and Sundays. Remember that you are in the dark, but the servers aren't.
Instead, you wear a soft blindfold for the duration of your meal.
The whole experience takes about 2.5 hours, and you won't know what you're eating until you're in the moment.
However, you can tell them whether you have a dietary restriction, so don't let that put you off.
They claim that all your other senses are heightened when you eat without seeing the food.
Tip: Remember to save room for dessert as the pastry chef at Abigail's Kitchen prepares amazing sweet treats.
Beetle House NYC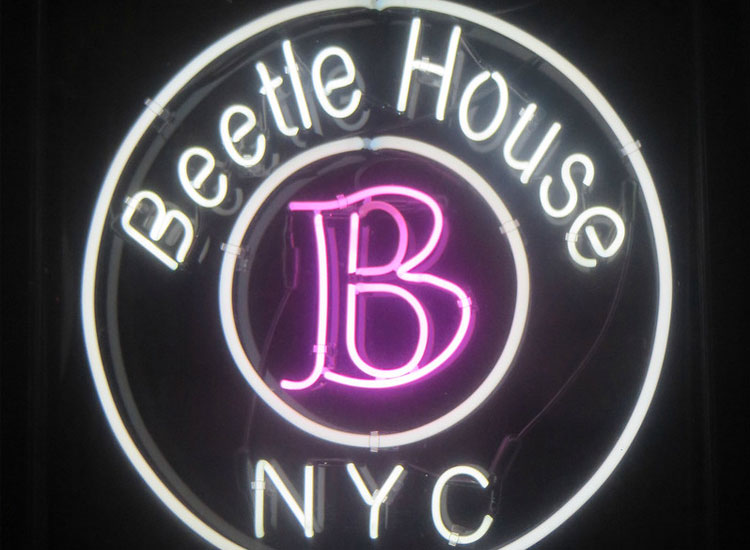 Address: 308 E 6th St, New York, NY 10003
Opening Hours: Wednesday-Sunday, 4 PM - 12 AM
Beetle House is the place to go to get your spook on.
It's named after the movie Beetlejuice, and you can see all the homages inside – but there are others as well.
For example, they mention Hitchcock, Stoke, Irving, and Poe as inspirations.
Be warned that some of the actors might be a little scary if you have young children.
This is an absolute don't miss place for visitors who love Halloween or want to see their drinks put off an eerie fog.
You also benefit from costumed servers, actors, and sometimes live entertainment to guide you through your meal.
I love the Giant Peach salad and the Bay Harbor Cheesecake.
Tip: Book ahead for a table, as it's a popular spot.
Exhilarating Experiences
New York City isn't all restaurants and attractions. There are some experiences that adventurous folks might want to try too.
Check these out if you want something different between tourist attractions and meals.
Brooklyn Bridge
This one isn't necessarily a fast-paced thriller, but every tourist should do it at least once.
Try to start crossing the bridge right before sunset and take your time moving from one side to the other, letting night slowly overtake the sky as you look out over lower Manhattan.
For the best results, start in Brooklyn and choose a day with clear weather so the lights of the buildings look even more twinkly once the sun has set.
It's the perfect blend of fast-paced traffic, travelers whipping by you, classic sights, and gentle outdoor activity.
This is absolutely one of my favorite things to do in Manhattan.
Canal Street, Chinatown, and Little Italy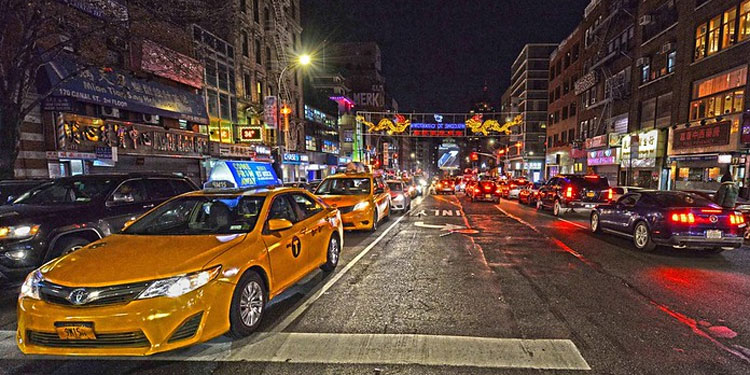 For shoppers and sightseers, there's no experience quite like the walk from Canal Street station to Chinatown and then north to Little Italy.
Save your souvenir money for this because prices are low, and you might find some neat items you didn't expect.
The last time I was there, I got a hand-blown glass elephant for my mom to add to her collection for less than $10.
Canal Street also has knockoffs, so be on your guard. I've seen friends invited into vans to check out knockoff handbags or scarves.
Before you go, check out a few of the markets in the neighborhoods online and try to narrow down a restaurant you might like.
I recommend grabbing Chinese food and walking to Little Italy for gelato.
Tip: Explore the side streets for authentic food and unique shops.
Trip Out to Coney Island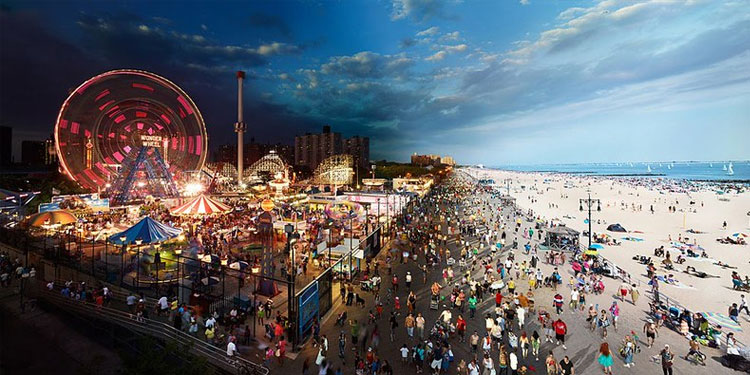 If you're staying in Manhattan, Coney Island is definitely a day trip — but it's worth it for adventure seekers.
More than just a carnival or playpark, it hosts many attractions to delight visitors of any age.
Best of all, you can get there on the subway direct from Times Square.
Check out the Wonder Wheel, and the Cyclone, and make sure to grab a Coney dog while you're there.
The salty sea air is the perfect backdrop to all the games and rides.
Check out the aquarium to get a little break from the fast-paced park.
You can even bring your beach gear and relax by the waves a bit if you prefer – especially if you'll be there long enough for the weekly fireworks.
The Escape Game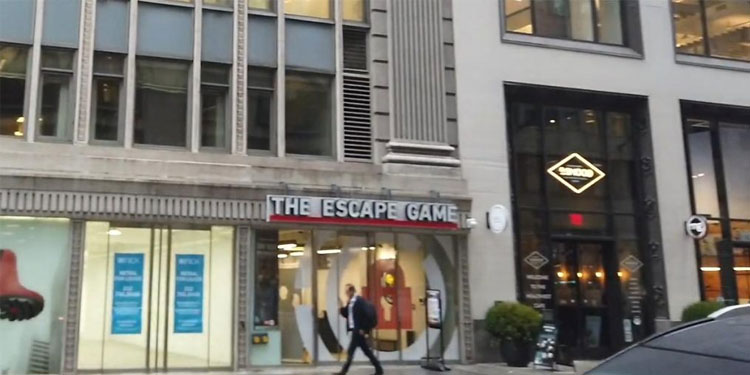 Address: 295 Madison Ave, New York, NY 10017
Opening Hours: Daily, 8:30 AM - 11:30 PM
Best Time to Visit: Weekdays or early mornings for fewer crowds
Cost: Prices start at $35 per person
You're not going to get sun every day of your trip and should prepare some indoor activities.
An escape room at The Escape Game is the perfect way to inject some active fun into any dreary day.
Plus, it only takes an hour to finish each room, and there are plenty of different themes to try for intrepid travelers.
There are rooms for every skill level, so don't be scared to jump in and try if it's your first time.
Guides help you work through the clues and are always on hand to help you if needed.
There are also more difficult rooms for seasoned room escapers who want a challenge!
Catacombs by Candlelight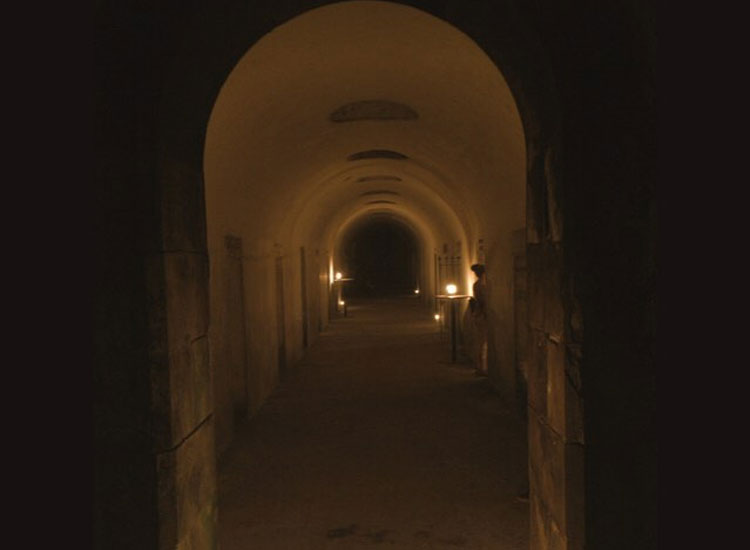 Address: St. Patrick's Old Cathedral, 263 Mulberry St, New York, NY 10012
Opening Hours: Tours typically offered on select evenings; check the website for availability
Best Time to Visit: Any scheduled tour time
Cost: Adult tickets start at $45
St. Patrick's Old Cathedral is a sight to behold, but the public can't see everything normally.
Sign up for this candlelight tour to see the catacombs and other off-limits areas.
You'll get to see the only Catholic catacombs in New York City, including the tombs of some historical New Yorkers, like the Delmonico family or Thomas Eckert, a Civil War general.
It's not just a glimpse at oft-forgotten areas. You also learn more about the history of the church and New York itself from the guided tour.
It's not a very scary tour, despite taking you to catacombs. Instead, it's more lovely, interesting, and mysterious.
Tip: Wear comfortable shoes, as the tour involves walking and stairs
Experience the Magic of NYC's Offbeat Treasures and Exciting Escapades!
New York City is an amazing place to visit that's filled with excitement and unforgettable experiences.
Whether you're discovering hidden gems like Summit One Vanderbilt and MoMath, or trying out some delicious cuisine at Abagail's Kitchen and Beetle House, you'll always find something new to explore.
Don't miss out on the outer boroughs either, where you'll discover cool adventures like Coney Island and the Brooklyn Bridge.
Whatever you choose to do in NYC, call ahead of time to ensure you don't need to buy tickets or make reservations.
Planning ahead will be the foundation for the rest of your trip, making it a lot easier and more fun. Happy Travels!
Note: Keep in mind that information about travel can change quickly. To make sure your trip is fun and safe, we encourage you to double-check official websites and government/travel advisory sites for the latest information on travel restrictions, entry requirements, and safety measures.