Long Beach brings to mind sunshine on glittering blue waters, and you'll likely enjoy such perfect weather during your visit.
Originally named Wilmore City, this coastal gem only has about 20 days of rain annually – the rest are filled with California rays.
Whether you're a history buff, animal lover, or art admirer, you'll find something to do in Long Beach.
Once you're there, you'll agree that Long Beach is a better name for this exquisite coastal paradise of California.
For more attractions, let us check out the list of the best things you can do at Long Beach.
Things to Do in Long Beach, CA
Aquarium of the Pacific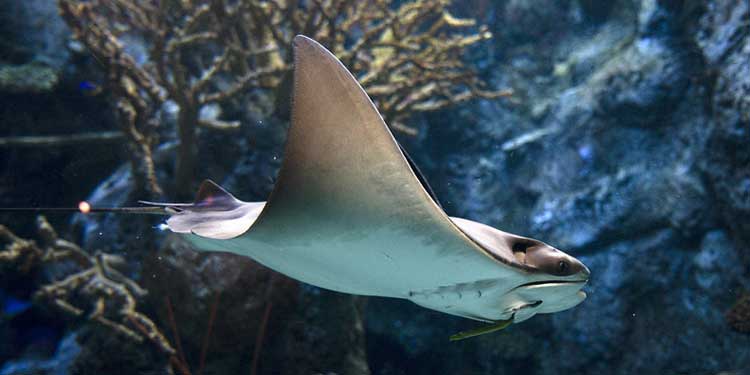 Sea otters, jellies, sharks, frogs, and other fantastic animals will greet you when you arrive at the Aquarium of the Pacific.
Kids will engage with the exhibits, especially the hands-on area where they can touch things like sting rays and starfish.
Visit the theater to learn more about all the creatures in a vivid, eye-catching format.
There's even an interactive tablet and stamp collection you can use as you move throughout the museum.
Reservations are required to visit the aquarium, so hop on to their website and book your tickets in advance.
They often have special exhibitions or events taking place too. Parking is provided for $8 in two garages a few minutes from its location.
The Queen Mary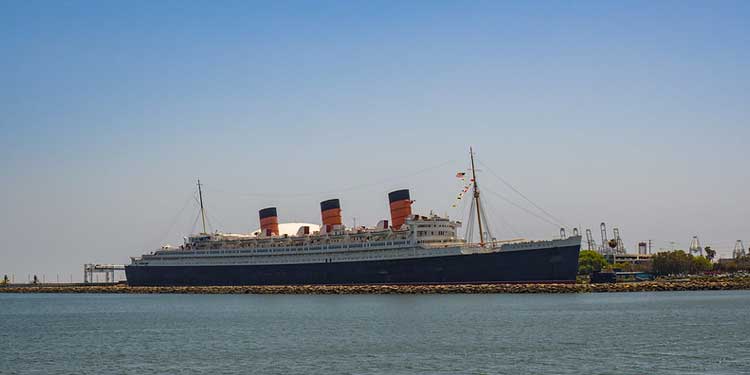 Did you know the Queen Mary is called the Haunted Ship? Guests rave about the paranormal tours sometimes offered that will delight your imagination with spooky tales.
The Queen Mary also served as a troop ship during WWII once has now turned into a mesmerizing floating hotel.
It is more than just a hotel boat with many attractions you can tour to learn more about the boat itself as well as information about the area.
Grab a bite to eat while you're there for a delicious meal with a view. It hosts more than one restaurant.
You'll learn more about the ship and leave with the desire to return and experience more.
The Battleship IOWA Museum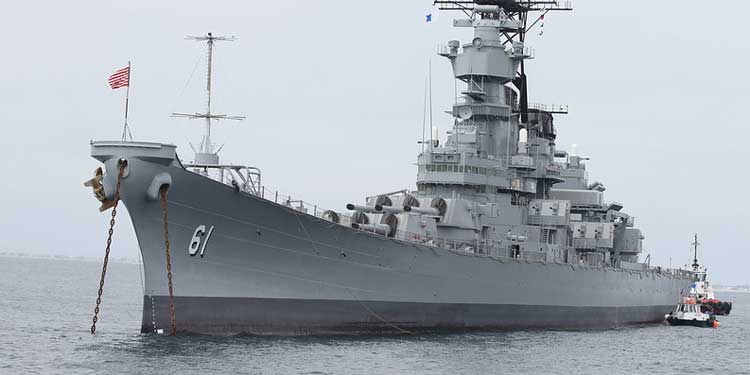 IOWA, a US battleship, served the US in World War II and continued its service until 2011, when it was decommissioned.
Now it offers an excellent tour for anyone interested in these giant battleships and their history.
The self-guided tour is what you're purchasing when you buy a ticket, but you can also purchase add-ons like a guided tour or an escape room scavenger hunt.
Add the Presidents, Guided, Gun, or Engineering tour to get more in-depth with different areas of the ship.
Any that sounds interesting to you will be quite an experience.
Ocean Tours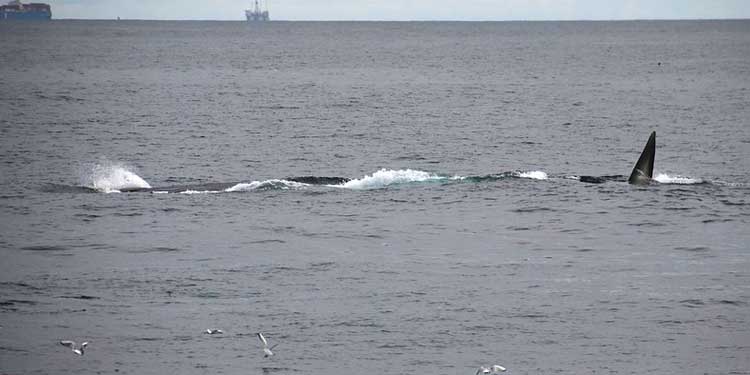 To get a little more out on the water, book a whale-watching or sightseeing tour with a local group like Harbor Breeze.
They offer tours throughout the year, so you should be able to join one no matter when you visit.
It offers a whale and dolphin tour, a narrated harbor tour, and special cruises for Independence Day. Standard tours last about 45 minutes.
Most tours are open for people of any age, and prices vary depending on who's coming.
Shoreline Village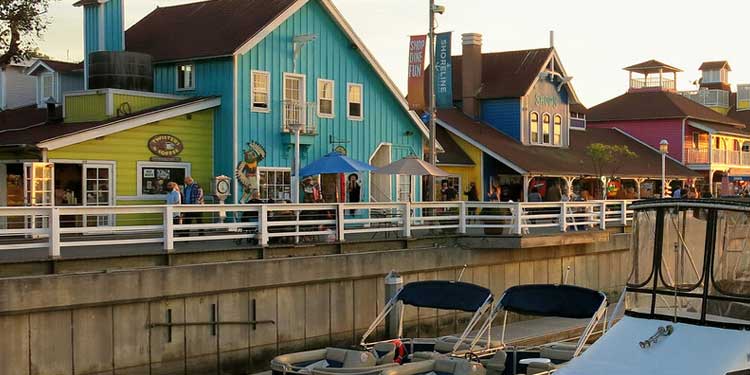 Shoreline Village is more than just some of the best shopping and dining in the area.
You can let the kids delight at the carousel or join yourself in playing arcade games.
Check out the bike rentals for an easy way to travel down the gorgeous coast nearby, too.
A great day at Shoreline Village might start with an early morning bike ride down the coast, returning to a hearty lunch, and then shopping before catching dinner and some live music.
They even offer free summer lunch cruises on Wednesdays. Always get your parking validated before you leave, or you'll have to pay a fee.
Yoga at Bluff Park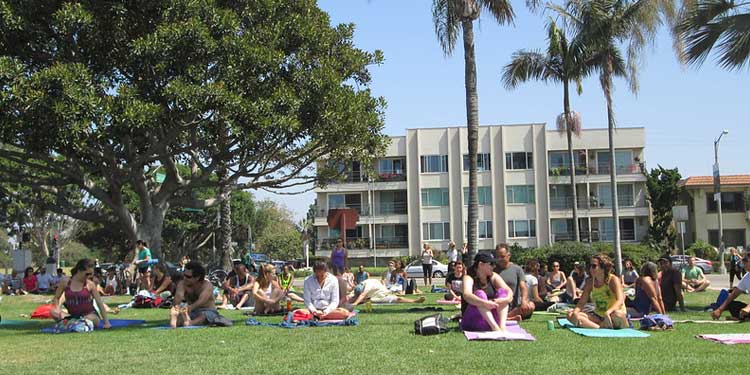 Grab a yoga mat and join the crowd at Bluff Park.
Crowds of people gather in the grassy area near the water to work through guided yoga movements together.
These are hosted by Yogalution Movement, which wants to ensure everyone in the community has access to yoga no matter their means.
There are classes each day at 11 AM. Sunset classes run Monday through Friday from April through October at 6 PM.
Bluff Park itself is a beautiful local favorite. Marvel at the Pacific while basking in the sea breezes.
Take in the Lone Sailor Memorial that overlooks the ocean. Relax on a bench to people-watch or use the telescopes to get a more distant view if you prefer.
It's within walking distance of many trendy restaurants and shopping stores.
Long Beach Exchange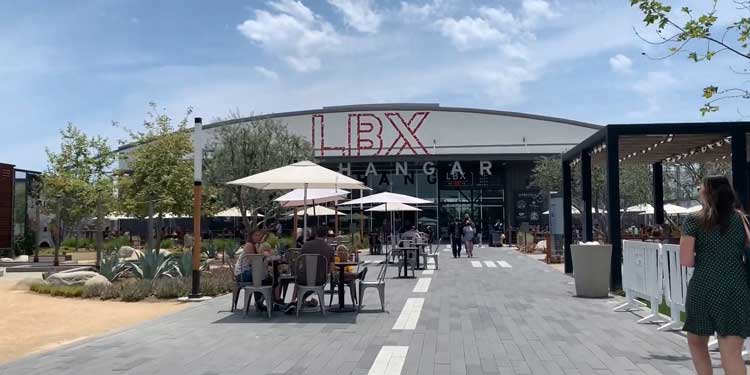 Long Beach Exchange offers a lot of great shopping and dining options – but that's not all.
They're also known for hosting some entertaining events you may want to catch while you're in town.
Whether it's live music, craft fairs, cultural experiences, or movie nights, there's always something to do here.
LBX hosts many things in the Hangar, where you can wander through shops or stop to have a bite to eat at one of the cafeteria tables.
The only real issue you might experience when visiting is a lack of seating and parking.
Be patient, and you'll find both in time. Public transportation can also help get you in quicker.
Retro Row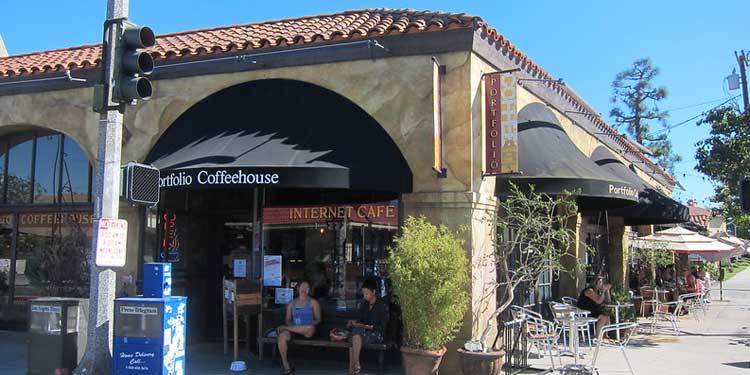 Come to Retro Row (which is officially Fourth Street) and try something a little different than the standard shopping experiences offered in most cities.
It's a lively, upbeat neighborhood with a lot of interesting antique shops, services offered with a positive, funky vibe, gorgeous street art, and delicious restaurants.
Check out Eddie's Market and the food sold inside for a particularly delicious treat.
Just head to Fourth and Cherry near the Pike to find Retro Row. The best way to experience it is to be open to browsing.
Even if you think a store seems a bit different than what you're looking for, the treasures inside might amaze you.
You might even find something to bring home and add a touch of retro to your place.
Long Beach Museum of Art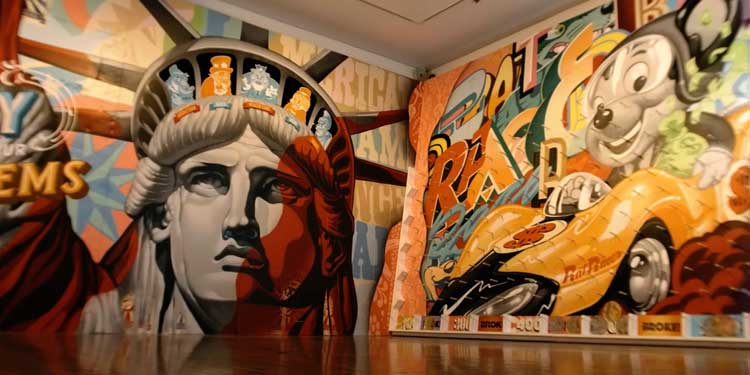 The Long Beach Museum of Art is small but features a rotating series of exhibits that will delight you. This is the place to be if you're a modern art fan.
Three floors of exhibits offer plenty of time to contemplate each work, while the museum is small enough to feel still intimate.
The best thing to do before going is to look at the museum's website and see what exhibits are currently on display to determine if one catches your eye.
Parking is on Ocean Boulevard about a block west of the main entrance. It's free, and there are EV charging stations available.
If you're hungry while you visit, check out Claire's. It's a restaurant on the museum premises with seating that overlooks the ocean.
Museum of Latin American Art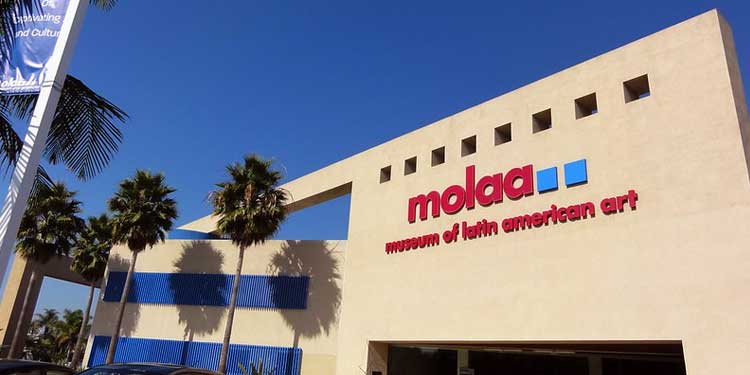 The Museum of Latin American Art is an impressive modern and contemporary Latin American art collection.
It is the only museum in the United States dedicated to this type of collection, and you'll love immersing yourself in the gorgeous displays.
Visitors describe the museum as elegant and praise the helpful employees and sculpture garden. If you visit on Sundays, you'll be able to get in for free.
While you're there, check out the parking lot. Sometimes you can get something to munch on from a local food truck.
Seniors and students with valid IDs get a discount on admission. Children under 12 get in free. While you can walk in, they recommend buying a ticket online.
Earl Burns Miller Japanese Garden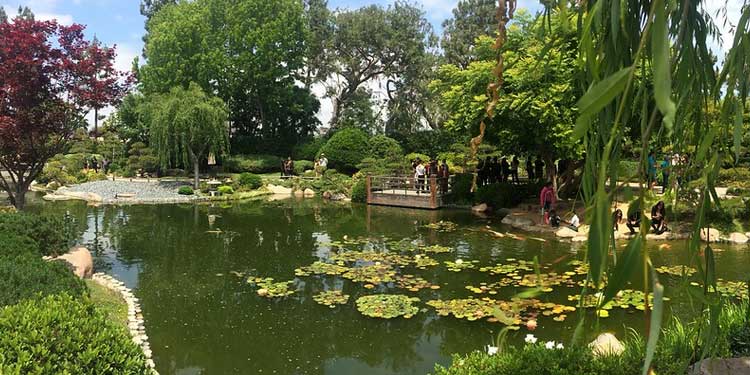 Take a walk through this beautifully appointed garden and take a serene break from any hectic activities you've been pursuing.
Stop to admire the giant koi fish, watch artists at work as they commemorate the gardens, and enjoy this little gem away from the hustle and bustle of the city.
They have a Tea House and Zen Garden on the ground too. Each season is different in the garden.
You need to make a reservation to enter the garden. It's open Tuesday to Friday from 10 AM to 5 PM and on weekends from 9 AM to 1 PM.
They do not allow formal clothes in the garden. They request visitors wear only what's considered casual street clothing in the United States.
Coastal Vacation Awaits at Long Beach!
Whether you want to stroll through a funky neighborhood full of oddities, wave to the whales from the stern of a ship, or look at modern art, Long Beach has something for everyone.
Don't hesitate to see everything Long Beach has to offer. Make plans today to visit this gorgeous city, and you'll be thrilled you did.
Tip: Check out the best things to do in Los Angeles, just half an hour's ride from Long Beach, California.
Note: Keep in mind that information about travel can change quickly. To make sure your trip is fun and safe, we encourage you to double-check official websites and government/travel advisory sites for the latest information on travel restrictions, entry requirements, and safety measures.