Columbus, renowned as the Capital City of Ohio, is just the place to spend a lovely break!
Popular for having many annual events and fun activities all year round, the city always has something to offer for visitors of all kinds.
Also known for its deep-rooted history of sports, arts, and history, one can find many things to do in Columbus.
Likewise, couples who are in for fun adventures to enhance their profound love are offered countless opportunities to embark.
From classic date night at the South Drive-in Theater to watching exhibits in Franklin Park, do it all together with your one and only!
Our list has the top romantic yet fun and informative places for all the couples in Columbus.
Things to Do in Columbus for Couples
Columbus Museum Of Art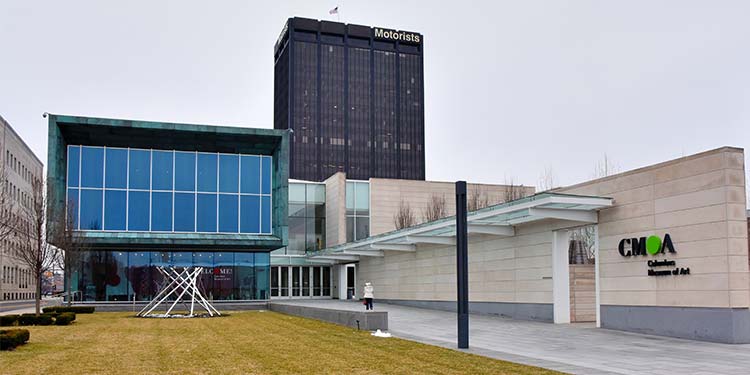 Location: 480 East Broad Street, Columbus
Opening hours: 10:00 am - 5:00 pm (Tues, Wed, Fri-Sun), 10:00 am - 9:00 pm (Thurs), Closed on Mondays
Entry rates: $18 
Columbus Museum of Art makes a perfect date choice for couples who love to search for deeper meanings in art together.
It is a magnificent place for all wanderers and enthusiasts looking for inspiration or a good time.
Located in the heart of Columbus, it is known for being the first museum to register its charter with the state.
The museum keeps many artists ' legacy alive by displaying diverse art styles and their history and importance to today's generation.
Go through a wide variety of American and European modern and contemporary art collections featuring paintings, sculptures, photography, and more.
Skate Zone 71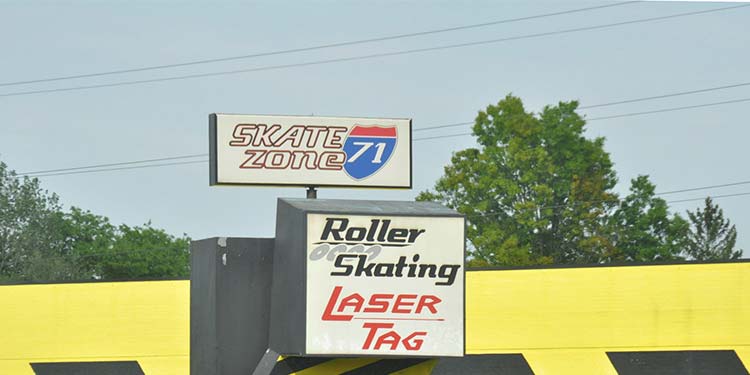 Location: 4900 Evanswood Dr, Columbus
Opening hours: 12:00 pm - 8:30 pm (Mon & Tues), 12:00 pm - 11:00 pm (Wed), 12:00 am - 12:00 pm (Thurs), 12:00 pm - 9:00 pm (Fri), 10:00 am - 10:30 pm (Sat), 11:00 am - 12:00 pm (Sun)
Contact: +1 614-846-5626
Couples looking for a fun time, get ready to roll at the Skate Zone 71!
Skate Zone 71 is a rolling-skating Park featuring 33,000 square feet of rink. It is one of the best places to spend an enjoyable day in the city.
This entertainment spot can be your next stop to make the best fun memories with your partner.
While jamming to your favorite music, get rolling on classic roller skates or rollerblades in a nice and lively atmosphere.
Besides skating, you can also enjoy the in-house Laser Tag, Arcade, and Gift Shop area for your amusement.
A café offering delicious food items and beverages is also available for a quick snack break or lunch.
Franklin Park Conservatory And Botanical Gardens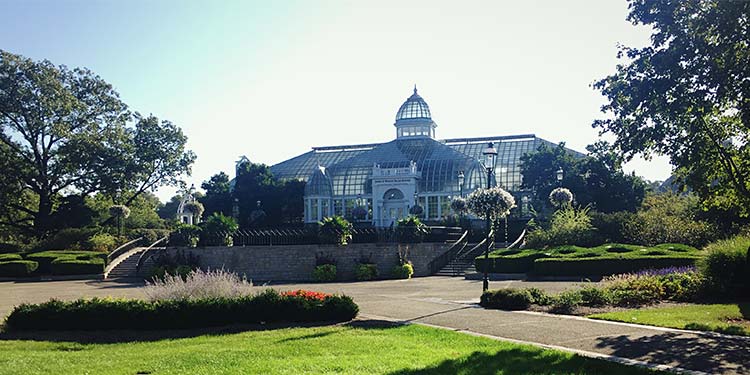 Location: 1777 E. Broad Street, Columbus
Opening hours: 10:00 am - 5:00 pm (Every day)
Entry rates: $23 (Adults), $15.50 (Children)
A day out in the natural space for lovers in Franklin Park Conservatory and Botanical Gardens is highly recommended!
The conservatory houses over 400 species of different plants, exhibitions, and multiple styles of artwork.
Franklin Park is a visually pleasing and soul-refreshing place, to say the least, as the greenery of nature surrounds you.
Some of its exhibits are Bonsai Courtyard, Palm House, and Showhouse, which showcase some of the fascinating breeds of plants.
Visitors can enjoy the additional attractions from Topiary Garden to Butterfly Habitat and more on-site.
Vertical Adventures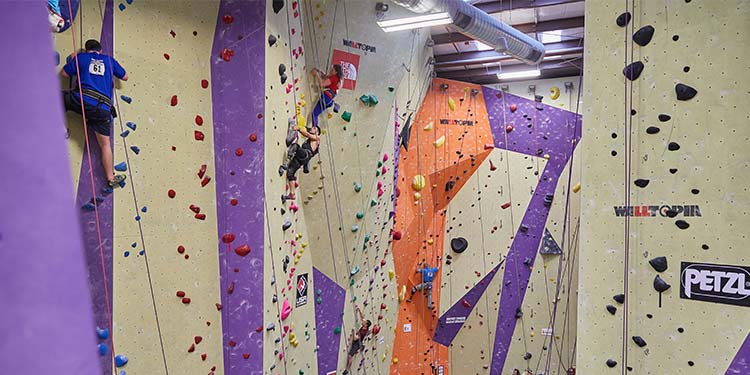 Location: 6513 Kingsmill Court, Columbus
Opening hours: 11:00 am - 10:00 pm (Mon, Wed, Fri), 7:00 am - 10:00 pm (Tues & Thurs), 9:00 am - 8:00 pm (Sat), 11:00 am - 6:00 pm (Sun)
Contact: 614 888-8393
Visit Vertical Adventures, an indoor rock-climbing facility that has been providing a great activity space for people since 1994.
Beginner or an expert, it is suitable for all skill levels—anyone can experience the thrill of indoor climbing here without any doubt!
Go on and see each other giving the best and encouraging each other to rise higher at each other's lowest. 
Columbus Park of Roses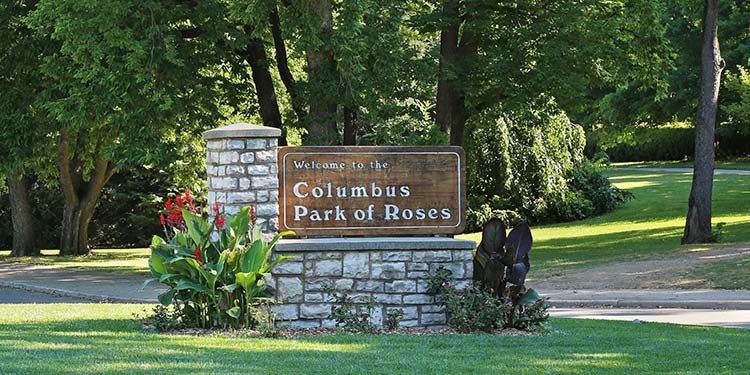 Location: 3901 N High St, Columbus
Opening hours: 7:00 am - 6:00 pm 
Entry rates: Not required 
The Columbus Park of Roses is an ideal location to spend a lovely day with your partner.
Also known as the 'Whetstone Park of Roses,' this 13-acre public park is known for having one of the largest rose gardens in the country.
It has over 12,000 rose specimens from 350 varieties and other species of plants and trees.
The arboretum features five horticultural themes of floral displays, including 'The Formal Rose Garden' and 'The Perennial Garden.'  
Explore the garden filled with the flowers of love; it makes a perfect place for a picnic!
South Drive-in Theater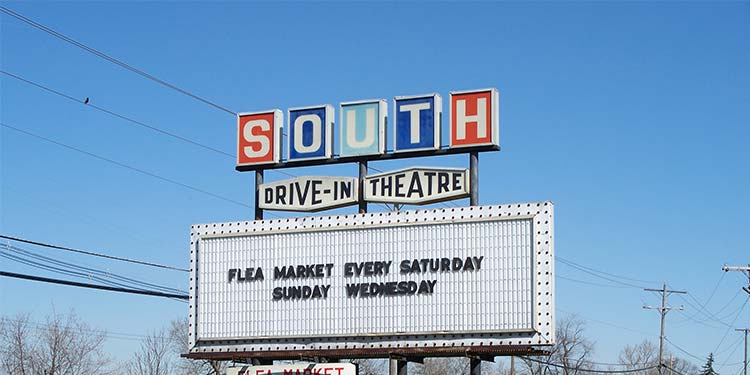 Location: 3050 S High St, Columbus
Entry rates: $10
Contact: (614) 491-6771
Don't miss out on the most classic romantic movie dates in history!
South Drive-in Theater provides the same kind of vibe as the 1900s, the kind we only get to see now in the old movies.
Experience the classic feeling with your partner while they screen films outdoors and offer some tasty snacks and drinks to munch on in the evening.
Ohio Theater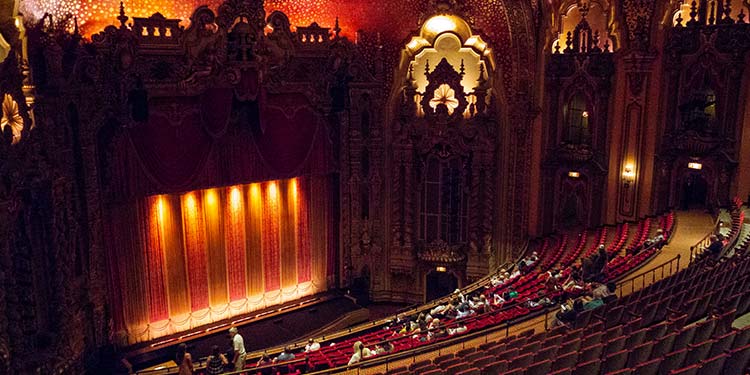 Location: 39 East State Street, Columbus
Contact: 614-469-0939
Spend a lovely evening watching an outstanding live performance at the Ohio Theater!
This historic theater was opened in 1977 and is regarded as one of the many National Historic Landmarks of Columbus.
As an entertainment spot, the Spanish-Baroque architecture building can seat over 2500 audiences and has an immaculate interior design.
As they feature many genres, from classical to modern, you can enjoy many styles of performances here!
Spa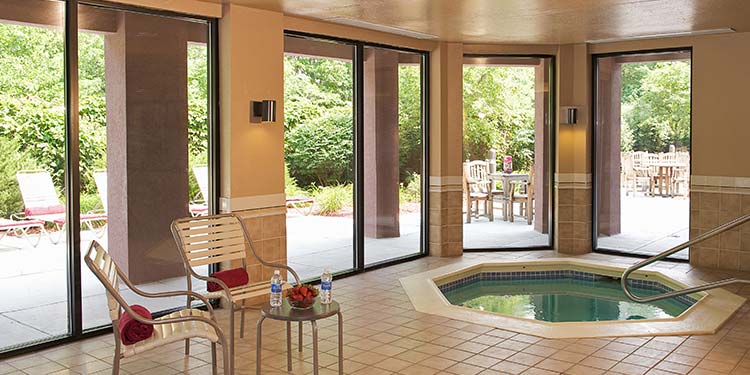 All the fun adventures aside, couples also need to treat themselves together, and what better than relaxing on a lovely spa day?
Open Sky Day Spa offers a couples package with everything from a facial massage to a foot scrub for $340 and $170 for two.
Similarly, Allvera Wellness Spa also has a dual package for $198 which consists of several body treatments and Full Spectrum Infrared Sauna.
Moreover, you can also check out The NOW Massage, which offers various enhancement services that can rejuvenate your whole face and body!
Couples in the Charming City of Columbus!
Let Columbus's lively vibe and mysterious charm take you by storm with unforgettable memories to keepsake for years.
Even the simplest of things you and your partner decide to take on here shall feel special, all thanks to the city's charm!
Whatever you do, make sure you spend a wonderful time with your partner exploring the city.
Note: Keep in mind that information about travel can change quickly. To make sure your trip is fun and safe, we encourage you to double-check official websites and government/travel advisory sites for the latest information on travel restrictions, entry requirements, and safety measures.