New Orleans, also regarded as 'The Big Easy,' is a pleasant destination for family travels throughout the year.
With a mild climate, rich history, traditions, and family-friendly festivals like Mardi Gras, this city will be an enjoyable experience for kids of all ages.
The entertainment doesn't stop there!
New Orleans is also renowned as the City That Care Forgot due to its lively and vibrant culture, rich musical heritage, eclectic cuisine, and overall celebratory atmosphere. 
So make yourselves ready to have the best family vacation in this joyous and festive-side urban center!
Here is a list of the 10 Best Things to Do in New Orleans with Kids to help you plan this trip in the easiest way possible.
Things To Do In New Orleans with Kids
Louisiana Children's Museum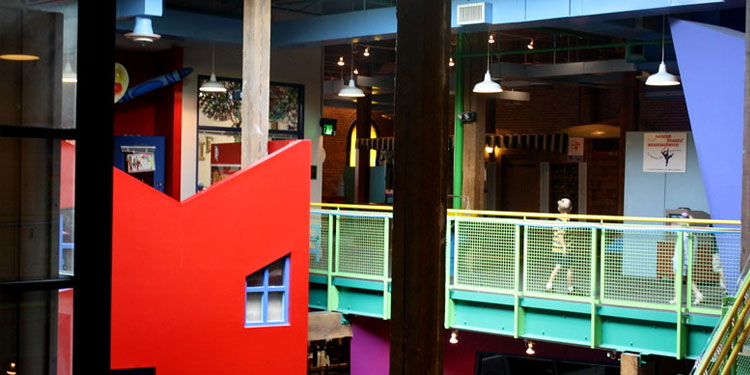 Address: 615 Pere Antoine Alley, New Orleans, LA 70116
Opening hours: Mon to Fri ( 8:30 - 4 pm), Sat (5 pm -6 pm), Sun (9 am - 12 pm)
Entry Fee: $18
Located at the heart of the city park Louisiana Children's Museum is a playing paradise for the kids.
Interactive exhibits, playhouses, corn run, and more, they have it all!
There are plenty of activities to get involved in here and a massive outdoor area to run around.
And the installations at this museum are designed in such a way that it supports to develop curiosity and creativity in children.
JAMNOLA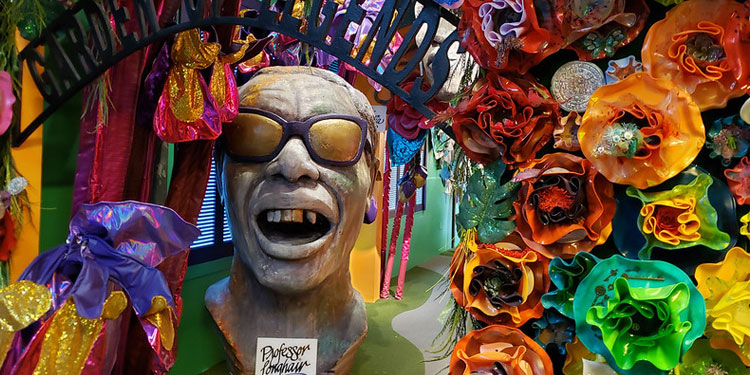 Address: 2832 Royal St, New Orleans, LA 70117
Opening hours: Mon (11 am - 4 pm), Thu (2 am -7 pm), Fri (12 pm - 8 pm), Sat & Sun (10 am - 6 pm)
Entry Fee: Starts from $20 (age 3-12)
JAMNOLA stands for joy, art, and music; it truly lives up to its name.
This unique place is a fun cultural abode where you will see and experience the amazing artwork of New Orleans artists.
This creative space is built inspired by the city itself. So get ready to experience the peppy works by getting really close to the art itself as opposed to just usually observing the exhibits.
One of the special rooms you will find here is 'You Hold The Key'; it is an area where there are almost all the exciting elements from Mardi Gras – it's a treat to the eyes!
Similar, other exhibits like the psychedelic dream and spirit trees are equally mind-boggling.
New Orleans Boulder Lounge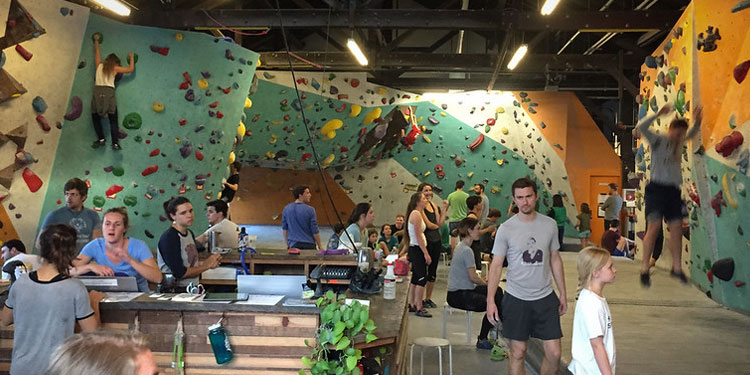 Address: 2360 St Claude Ave, New Orleans, LA 70117
Opening hours: Tue to Fri (6:30 am - 10 pm), Sat (9 am -7 pm), Sun (12 pm - 7 pm)
Entry Fee: $15
A nice climbing session is always a good idea to spend a thrilling time with the family.
New Orleans Boulder Lounge is one of the best ones in the city to offer mounting services. They have two major facilities – Main Climbing Area and The Cave/Roof Sequence.
And if you're looking to learn the basics of bouldering, this lounge has a separate package dedicated to teaching everything about this sport.
From footwork to etiquette and forms, theres everything to learn.
St. Charles Streetcar Line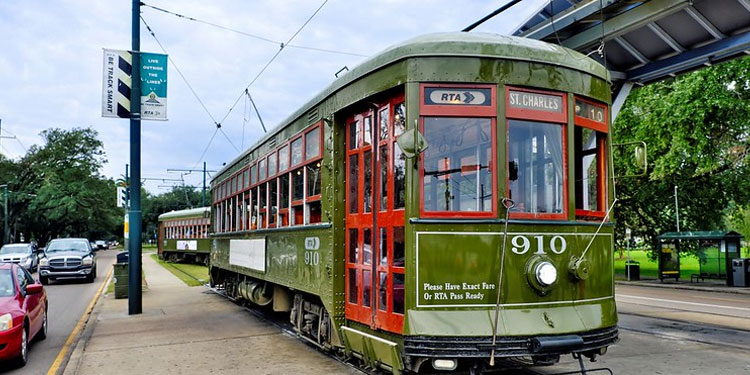 Address: New Orleans, LA 70130
Opening hours: 7 days a week
Entry Fee: $0.50 Children aged five to 12
While you're in New Orleans, head to the historic St. Charles Streetcar Line that has been operating for more than 180 years as one of the public transportation rides of this Crescent City.
You will go around a scenic route of the St. Charles area that includes beautiful house structures, historic mansions, and lots of oak-lined streets.
Along with the city's architecture, you will also get a glimpse into New Orleans's daily life and culture.
So taking a ride on this streetcar is one of the best ways to enjoy New Orleans' lively atmosphere.
Blaine Kern's Mardi Gras World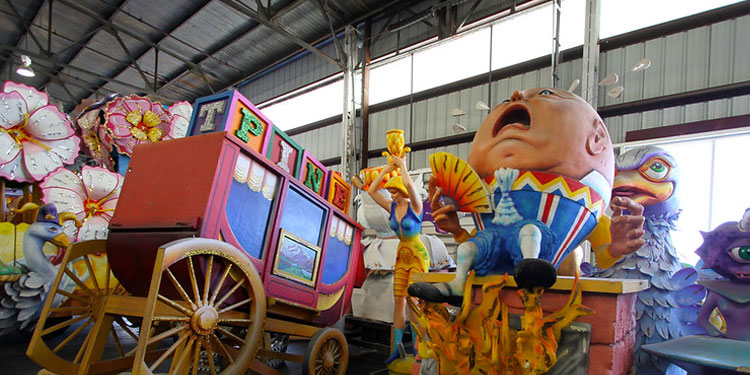 Address: 1380 Port of New Orleans Pl, New Orleans, LA 70130
Opening hours: Everyday 9 am to 5:30 pm
Entry Fee: $14 for ages 2 to 12
Blaine Kern's Mardi Gras World is an immersive and educational experience where visitors will get heavy glimpses of the festive carnival Mardi Gras.
This museum/workshop will entertain you with various creative elements from the famous carnival.
One of the highlights of this place is its Float Exhibits, where you will see colorful floats that were used during the Mardi Gras festival.
And if you're planning to celebrate any event, Blaine Kern's Mardi Gras World also hosts all sorts of functions like private events, parties, and even weddings!
Audubon Aquarium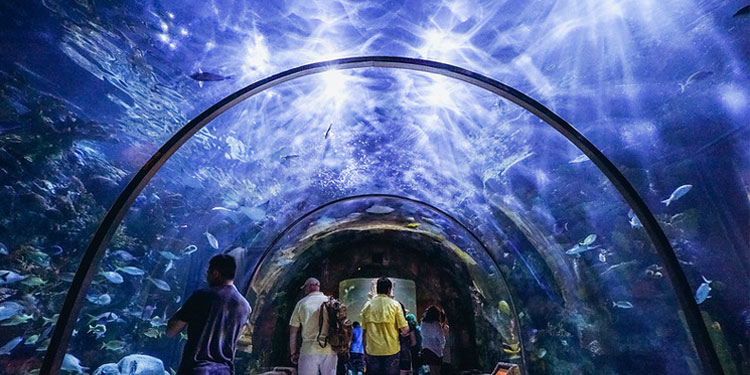 Address: 1 Canal St, New Orleans, LA 70130
Opening hours: Everyday 10 am to 5 pm
Entry Fee: $25 for youth
Take your kids to the Audubon Aquarium to explore and learn about aquatic life around the globe.
This aquarium has a diverse range of aquatic animals, mammals, birds, and reptiles.
The exhibits here showcase habitats of the Amazon Rainforest, the Gulf Of Mexico, and the Mississippi River. 
And with so many adorable and playful penguins, The penguin exhibit is a fun section to hang around.
For kids, the entire experience at Audubon Aquarium is full of fun and learning as they will get to observe and be involved in various interactive sections.
Some include participating in the feeding sessions and watching educational presentations.
Immaculate Conception Church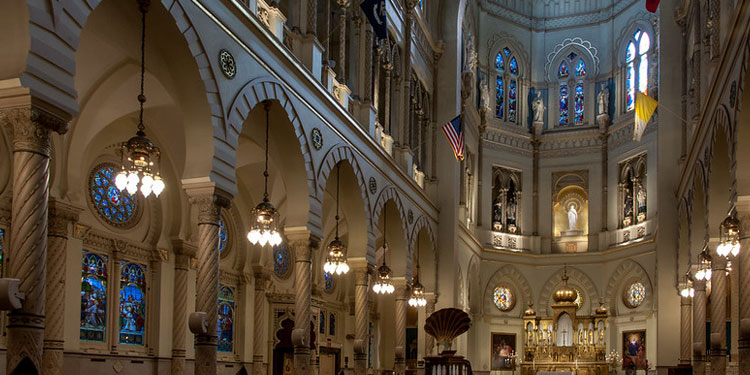 Address: 130 Baronne St, New Orleans, LA 70112
Opening hours: Usually from 6:30 am to 3:45 pm
Entry Fee: Free Entry
Listed on the National Register of Historic Places, Immaculate Conception Church is a must-visit destination in New Orleans.
This stunning architectural beauty is renowned for its intricate glass windows, detailed woodwork, and grandeur craftsmanship.
The church is the oldest active parish in the city, and so it holds a vital role in the area's cultural history. 
So, stroll around and observe the beauty of this place, and on certain occasions, you can also enjoy a choir performance here.
Carousel Gardens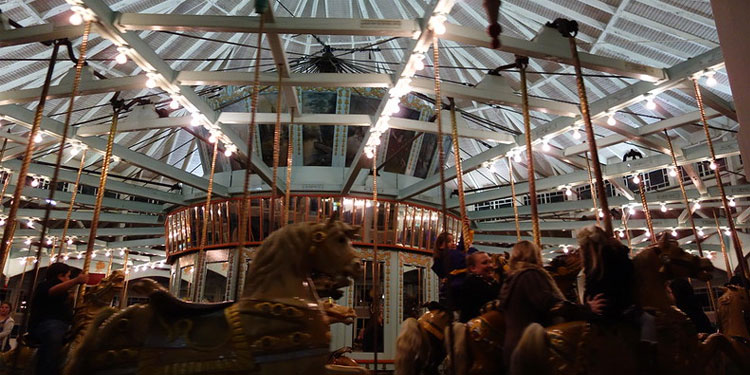 Address: 3000 Downs Blvd, Metairie, LA 70003, USA
Opening hours: Wed to Sun 10am- 4:30pm
Entry Fee: Not Required
One of the most loved places, especially by the young ones, is Carousel Gardens.
Located at the New Orleans City Park, this area provides a fun-filled experience for families and people of all ages.
There are a variety of amusement rides, including bumper cars and a tilt-a-whirl!
You will also find an outdoor park with structures from some of the great storybook characters and scenes from classic fairy tales.
Tip: If you want to host special events, the Gardens also hosts birthday parties and private events.
City Putt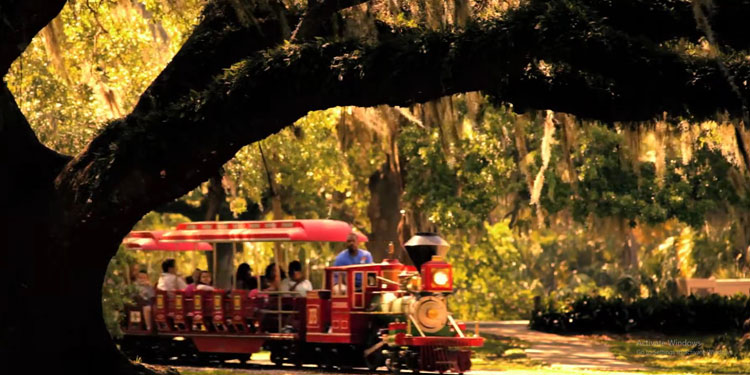 Address: 33 Dreyfous Dr, New Orleans, LA 70119
Opening hours: Wed to Fri (3 pm-9 pm), Sat & Sun (10 am -10 pm)
Entry Fee: $8 for adults (ags 13 and over), $6 for children (ages 4-12)
One of the popular attractions of the New Orleans City Park is City Putt, a miniature golf course that provides entertainment to people from all age groups.
The golf course is built in the New Orleans city theme!
Apart from the recreational game, this vast ground also has serene walking gardens, a botanical garden, and the New Orleans Museum of Art.
So make sure to indulge in all of these fun experiences while immersing yourself in golfing.
The Backyard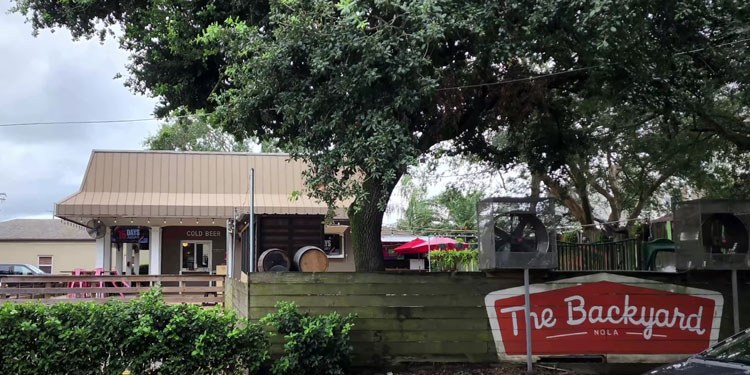 Address: 244 W Harrison Ave, New Orleans, LA 70124
Opening hours: Sun to Thu (11 am- 9 pm), Fri & Sat (11 am - 10:30 pm)
Entry Fee: Varies as per the menu
Brace yourself to have the best burger in New Orleans – The Backyard.
Located in the west-end neighborhood of the city, you should plan your lunch at this family-friendly eatery.
For your convenience, they have both indoor and outdoor seating.
This place is known for its burgers and barbeque sandwiches, so while you're here, remember to taste these delicious items!
And they also have a separate kid's menu!
Join the New Orleans Escapade
From delicious culinary delights to exciting riverboard cruises and city parks, you are going to have a fun-loving family trip to New Orleans. 
And while you're here, make sure to explore different neighborhoods beyond the French Quarters, like Garden District or Uptown.
Moreover, for kids, the streetcar rides will be quite a fun and unique experience to get around the city.
Happy Journey!
Note: Keep in mind that information about travel can change quickly. To make sure your trip is fun and safe, we encourage you to double-check official websites and government/travel advisory sites for the latest information on travel restrictions, entry requirements, and safety measures.