Albany is a small but steadily growing city in the Pacific Northwest that sits in the heart of Willamette Valley.
Surrounded by the cascades of mountains on the east, the coastal range on the west, and many beautiful farmlands, Albany sure is a hidden gem of Oregon.
With a fantastic outdoor activity, a historical museum, and a variety of delectable eateries, this Hub City provides something for everyone.
Take a tour of the four Historic Districts that are filled with more than 800 buildings from the 17th and 18th centuries, or come down to enjoy the historic Carousel with the entire family.
For outdoors enthusiasts, it offers a handful of gorgeous parks and hiking trails around the Willamette River Trail that are ideal for exploring nature.
With so much to see and do here, it might be challenging to narrow down the finest spots to visit.
Dont worry! We have set a list of the best things you could do in Albany to make a memorable trip. So let us get started!
Things to Do in Albany, Oregon
Visit The Albany Historic Carousel and Museum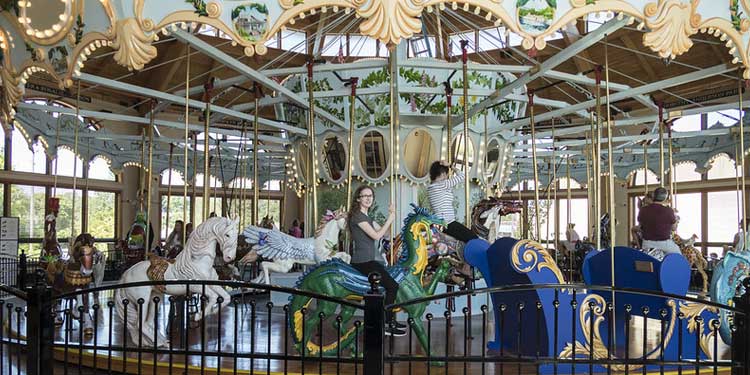 Address: 503 W 1st Avenue, Albany, Oregon 97321, United States
Hours: Open 11:00 am - 4:00 pm (Wednesday - Sunday), closed on Monday & Tuesday
Costs: admission and tour are free/Rides cost $2 per person
The Historic Carousel and Museum is Albany's most renowned family-friendly destination to spend a day with full-on entertainment.
With Carousel animal rides, restaurants, shopping stores, and a grand ice cream parlor, it is fun for the entire family.
There is also a museum led by guided volunteers where visitors can learn about vintage carousel horses and figures from the 1800s.
It also hosts unique party rentals for visitors, like birthdays, gatherings, and more.
Albany Farmers Market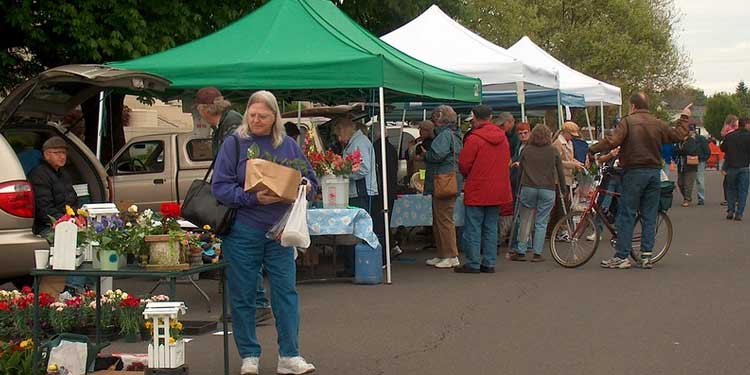 Address: SW Ellsworth Sreett & Southwest 4th Avenue, Albany, Oregon 97321, United States
Hours: open every Saturday from 9:00 am - 1:00 pm
The Albany Farmers Market is the oldest continuously operated outdoor farmers market in Oregon, founded in 1978.
Visit here any Saturday, and you will be treated to fresh, seasonally grown local foods, fruits, vegetables, and many more.
And for a little bit of entertainment, the community provides live music and a fun and engaging kid's program.
Nature Walk at Talking Water Gardens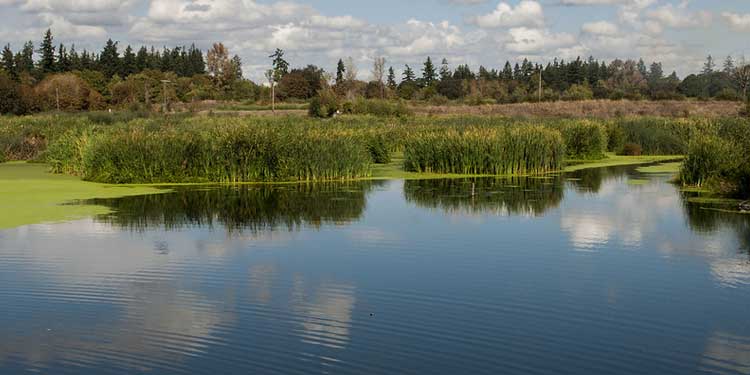 Address: 577 Waverly Drive Northeast, Albany, Oregon 97321, United States
Hours: open daily from 6:00 am - 8:45 pm 
Costs: free entry
If you want to spend some time in nature strolling around and viewing wildlife, Talking Water Gardens is just the place for you.
This unique outdoor feature in Albany is close to downtown, with good gravel walking paths, picnic spots, and a stunning waterfall.
There are multiple well-marked paths to choose from, depending on how much time you have and how far you want to walk.
Whether you are a morning person or an evening, Talking Water Gardens will surely make you feel more relaxed.
Come any day, and you will witness nature at its best!
Learn Local History at Albany Regional Museum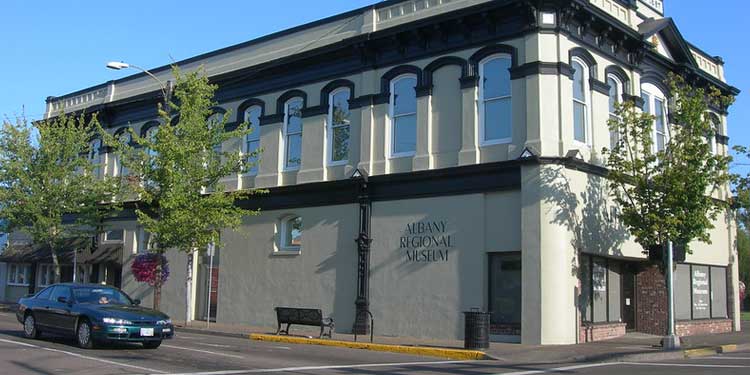 Address: 136 SE Lyon Street South, Albany, Oregon 97321, United States
Hours: open 10:00 am - 4:00 pm (Tuesday - Saturday), closed on Sunday & Monday
Costs: admission is $5 for adults/teens, $3 for seniors, and children under 13 are free
If you want to learn everything about the local history of Albany and Linn County, this museum does a perfect job of preserving and educating visitors about past and present history.
The Museum showcases the life of Albany throughout the 20th century.
Take a short guided tour and learn about the metal industry and its impact on winning World War II.
It also offers many interesting exhibits of Albany's Historic District, a research library, and a gift shop.
Go Trout Fishing at Waverly Lake Park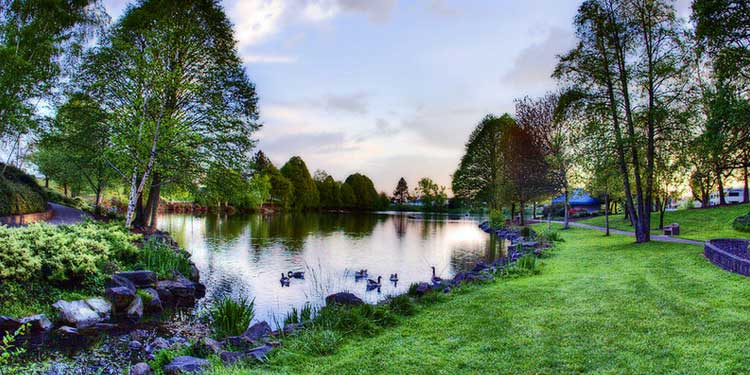 Address: 2779-2907 Pacific Boulevard Southeast, Albany, Oregon 97322, United States
Hours: open daily from 7:00 am - 10:00 pm
Costs: free entry
Waverly Lake Park is a great spot to enjoy outdoor recreational activities year-round with everything that it has to offer.
From biking around the paved trail to paddle boating, kayaking, and fishing rainbow trout, theres something for everyone.
It also makes an excellent place for picnicking, spotting wild geese, ducks, and other migratory fowls.
Pack some lunch and immerse yourself in the nature of Waverly Lake.
Note: If you are out here fishing, do not forget to bring your fishing license.
Movies and Fine Dining at Pix Theater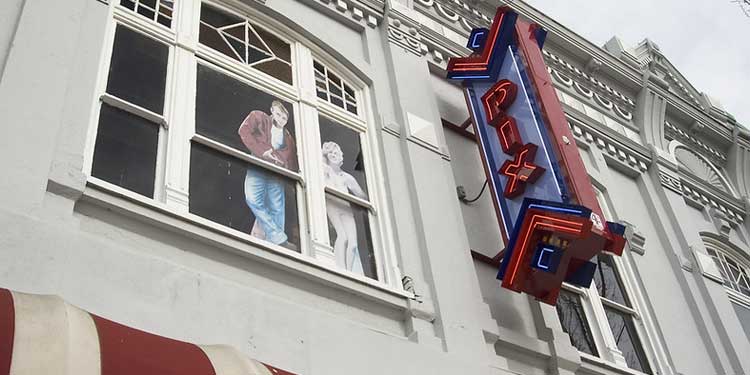 Address: 321 Southwest 2nd Avenue, Albany, Oregon 97321, United States
Hours: open daily (timings vary on the show)
Costs: $7.50 (before 5:00 pm) and $9 on evening shows
Located at the heart of Downtown Albany, Pix Theater is a single-screen movie theater showing first-run release movies and shows.
In fact, it is a great independently owned and operated theatre that offers adult beverages, couches, and coffee tables in the back row and food delivered to your seat.
For a reasonable price, you get to experience the best movie and fine dining experience with a comfortable seating arrangement.
Wine Tasting at Willamette Valley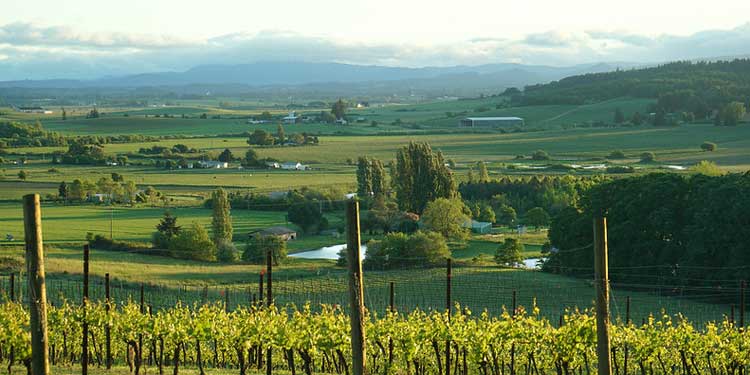 Address: Willamette Valley, Oregon, United States
The Willamette Valley is known for being one of the top wineries-producing regions in the world.
While in Albany, it takes just 26 miles to drive via interstate-5 South to reach the valley.
So you could always choose to go for a short road trip and enjoy the best wines of Oregon.
There are over 700 wineries in Willamette Valley, many of which specialize in Oregon Pinot Noir, Pinot Blanc, Sauvignon Blanc, and more.
For a guided tour, A Great Oregon Wine Tour offers an educational and private tour of the Valley with transportation service and great hospitality.
Paint Throwing Party at Albany Art Studio Splatterbox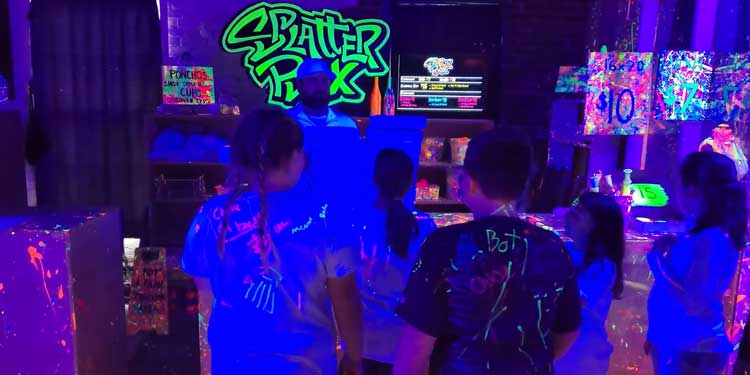 Address: 131 Northeast Montgomery Street, Albany, Oregon 97321, United States
Hours:  5 - 1:00 pm on Friday, 12- 10:00 pm on Saturday, 11:00 am - 8:00 pm on Sunday, and closed on Monday - Thursday 
Costs: $99 per group
If you are looking to throw a party and get all messy, visit the Albany Art Studio Splatterbox.
This 2,500-square-foot art studio in Northeast Montgomery Street throws epic parties for all ages.
It allows visitors to hurl paint at walls, people, and a canvas with all the necessary amenities.
Theres several packages, including Date Nights, Birthdays, and a few more for the little ones and larger groups.
Tip: call ahead for reservations.
Stroll Around Monteith Riverpark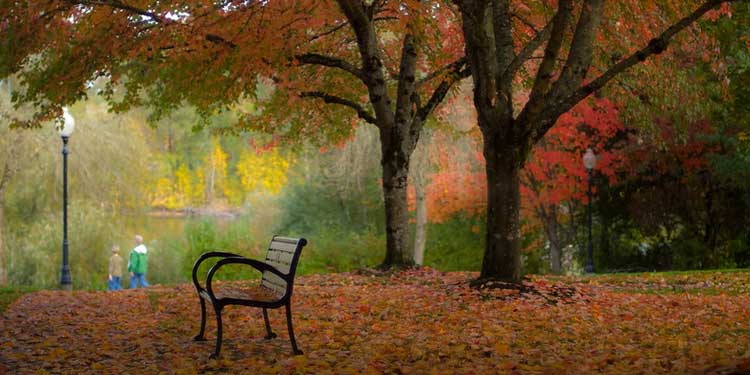 Address: 489 Northwest Water Avenue, Albany, Oregon 97321, United States
Hours: open daily from 6:00 am - 11:00 pm
Montieth Riverpark is a beautiful municipal park near downtown that is ideal for jogging, bicycling, birding, and picnics.
But the main fun begins during summer when there will be free live concerts every Monday and Thursday night.
More free things? You are in for a treat as the park also hosts free movie nights with big inflatable screens all the summer.
Tip: Pack food, drinks, and lawn chairs or mats.
Tour Albany's Historic Districts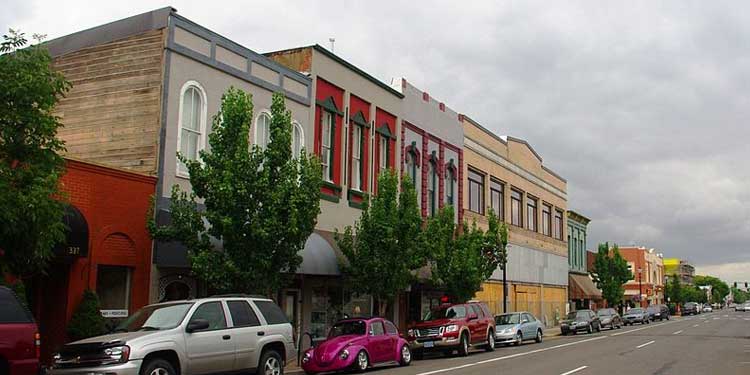 Address: 518 SW 2nd Avenue, Albany, Oregon 97321, United States
Albany is home to four historic districts with over 800 buildings dating back to the 17th and 18th centuries.
All of the buildings are well-restored and are filled with world-class restaurants, shopping stores, commercial businesses, and a historic theater.
Take a self-guided or a local guide tour to learn all about the historic homes that are situated here in the Historic Districts of Albany.
Getting around is easy and enjoyable as there are wide clean sidewalks with paved roads.
Celebrate The Northwest Art and Air Festival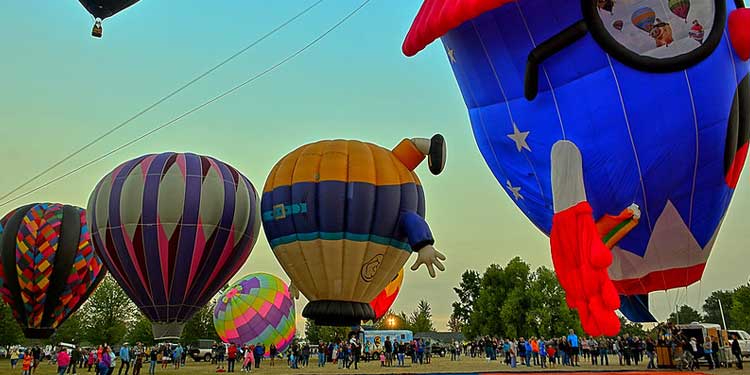 Address: Albany, Oregon, United States
Event date: Every August 25-27 (might vary on date)
The Northwest Art and Air Festival is an annual event that takes place at Timber Linn Park every third week of August here in Albany.
This three-day festival brings the community together to celebrate local arts, hot air balloons, music, and Oregon's culture.
Join in every morning on Friday, Saturday, and Sunday to ride along the morning balloon launches that take off at the park's south side.
But theres more than that! This event is also filled with many art stalls, food vendors, and many kids-centric activities.
Mark your calendars to join in with the locals and spice up your vacation.
Start Planning Your Trip to Albany
Albany sure knows how to celebrate and live a happy life despite being a small town in the Willamette Valley.
And with all it offers, you are bound to have a lifelong memorable trip and get a better taste of Oregon's most beautiful city.
Use our top recommendations as an itinerary to travel around the best of Albany.
Good luck!
Note: Keep in mind that information about travel can change quickly. To make sure your trip is fun and safe, we encourage you to double-check official websites and government/travel advisory sites for the latest information on travel restrictions, entry requirements, and safety measures.