Embark into the lively heart of Silicon Valley as you travel to sunny San Jose.
The city is considered the capital of Silicon Valley, and you'll see references to the tech industry, innovation, and creativity everywhere.
However, Tech isn't the only thing to experience here!
There's so much to do, from museums to outdoor adventures and local favorites.
You'll have a fantastic time as long as you pack comfortable shoes and a sense of adventure.
Things to Do in San Jose, California
Places to Learn
If your favorite vacation activity is learning, exploring exhibits, and hands-on fun, check out these great museums in San Jose.
The Tech Interactive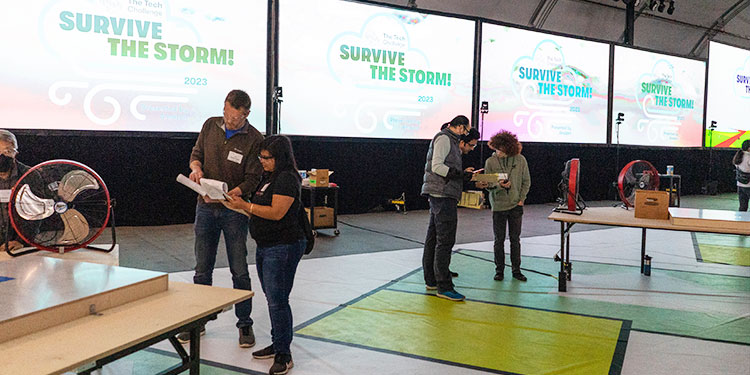 The Tech Interactive – formerly the Tech Museum of Innovation – is an interactive wonderland perfect for science enthusiasts, tech lovers, and curious people of any age.
You'll find activities like building and launching your rocket within, in addition to all the displays.
There's even an augmented reality setup where you can explore a variety of realms in vivid detail.
You'll learn much about robotics, computers, and tech's history as you explore.
Always check the website to see what events will be available while you visit.
If you're lucky, something eye-catching will convince you to purchase tickets early to ensure you get a space.
Be sure to look at what's playing on the IMAX Theater screen while you're at the museum.
People can also rent space for birthday parties and special events.
If you have valuables, consider renting a locker at the front desk because they don't recommend leaving them in the car.
Winchester Mystery House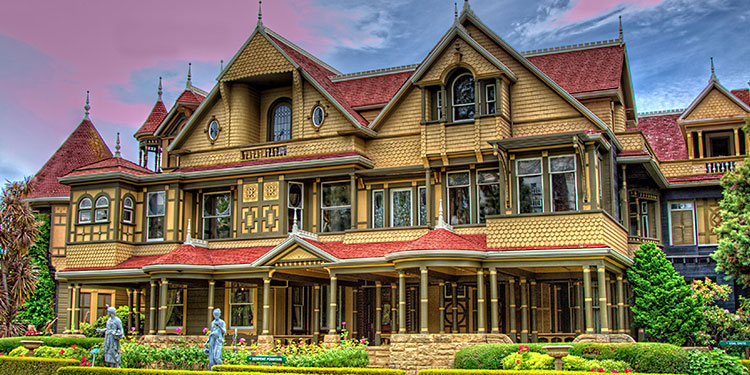 The Winchester Mystery House is full of architectural oddities and spooky stories – plus, theres a chance you might even see a ghost!
Built by Sarah Winchester, the house was designed to be a maze to trick the ghosts she feared would haunt her into getting lost.
Staircases lead to nowhere, hidden passages abound, and doors open to blank walls.
Take a guided tour and learn about the facts, mysteries, and legends that surround the house and its original owner. 
You will want to wear comfortable shoes because there's a lot of walking if you want to explore the entire thing.
Parking is relatively easy with overflow parking at Santana Row. If you're intrigued by the place, you can opt for an even longer tour and learn more about the house.
Rosicrucian Egyptian Museum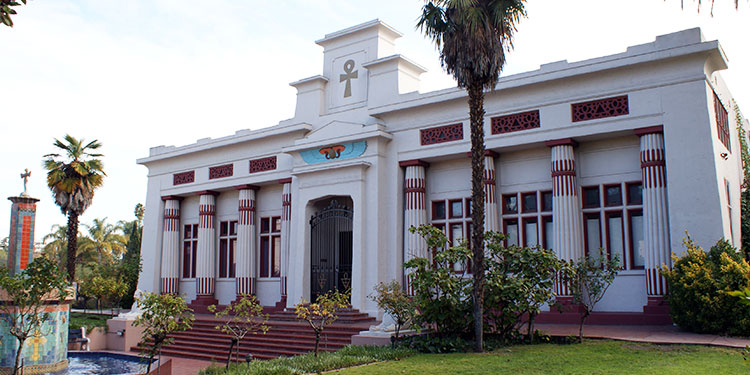 Fans of Egyptian history are in for a treat at the Rosicrucian Egyptian Museum.
Start at the area behind the reception desk to learn more about the museum's history and what they offer.
The museum even offers its own app to help you learn more about the exhibits as you move through the space.
Outside, wander through the gardens and marvel at some native species – including an enormous hibiscus tree.
The architecture on the grounds is fascinating, and exhibits like the mock tomb are entertaining and educational.
The museum is fully accessible and has lots of parking available. Check out the events calendar to see what programs they're offering; you might find something that sparks your interest.
It's a well-lit place with a lot of different artifacts on display. Plus, with the outdoor addition, you can enjoy some of the local sunshine, too. 
Children's Discovery Museum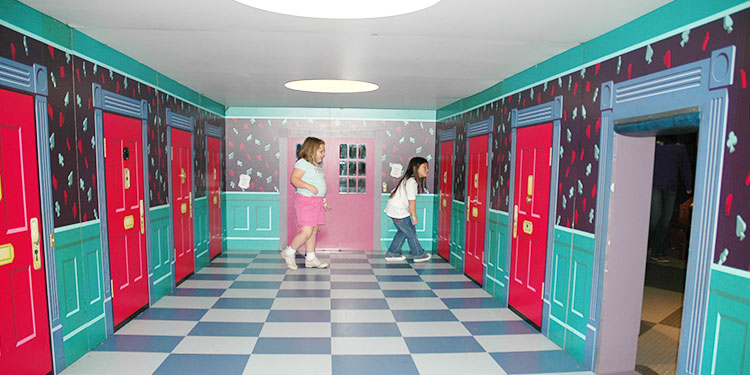 Bring your little ones and let them enjoy the hands-on exhibits that will delight and entertain them for hours
. Even very young people will find an activity to enjoy with the baby crawl area on the museum's second floor.
Check out the backyard and garden before you leave as well. It's all designed with an educational touch to help your kids learn about plants and nature.
The exhibits won't be interesting for adults, but you'll have fun watching how much your children enjoy themselves.
You can store your strollers inside the museum if needed. You can only use it in the museum if you have an infant.
There's also a water area for children to play where they'll enjoy splashing around.
However, visitors have warned that it's normal for children to get soaked in the water area, so bring a change of clothes.
Food hasn't been offered for a while, so check whether it's being sold again before you go. If not, you may want to bring snacks and drinks. 
Outdoor Favorites
When you feel like soaking in some sunshine, head to one of these great outdoor experiences. From gardens to rollercoasters, there's something for every itinerary.
Municipal Rose Garden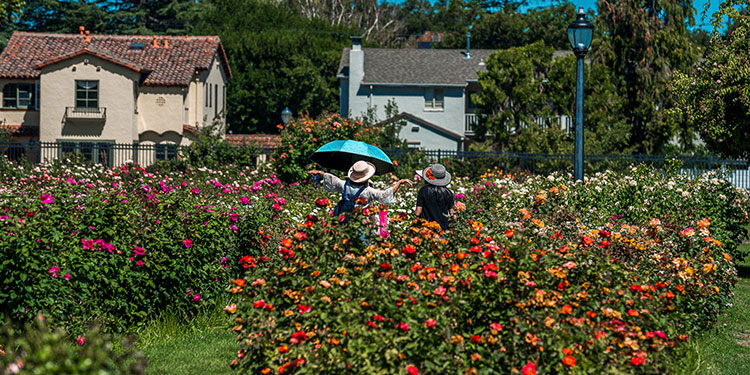 You might think you're in paradise when you step into this wonderland of color and scent.
The atmosphere is enchanting; there are more than 3,000 rose bushes on the premises that perfume the air and draw the eye as you ramble around.
You'll probably want your camera because this place is the perfect photo backdrop.
You can even bring food and enjoy a picnic surrounded by this escape in the big city. 
The gardens are busier on the weekends, so you're more likely to find empty paths early in the morning or during the week.
Don't rush your way through the property. There are many little nooks to discover, and you'll miss out on the serenity that beckons so many visitors.
Informational plaques on the trails can tell you more about the different varieties of roses. Parking is available nearby. 
Alum Rock Park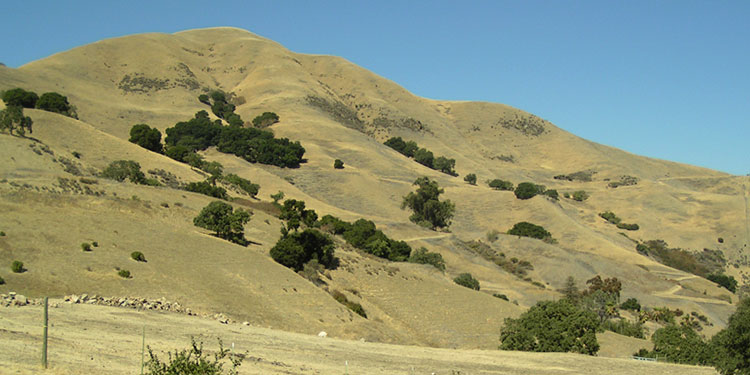 Nature lovers have another option in San Jose at Alum Rock Park.
Explore the scenic hiking trails, bubbling creeks, and picturesque picnic spots that fill the gorgeous paths of this park.
Because it's in the hills of San Jose, you'll see gorgeous views as you wander the paths. That's not all.
There are also lots of historical structures like stone bridges and the ruins of hot springs. 
Read the park's website before going to see if any trails are closed. You might also spot notifications of interesting events taking place at the park.
Different trails vary in intensity, so check how difficult they are before you go. South Rim Trail, for example, is a challenging hike with gorgeous panoramic views. For a more leisurely stroll, try Penitencia Creek Trail. 
California's Great America Adventure Park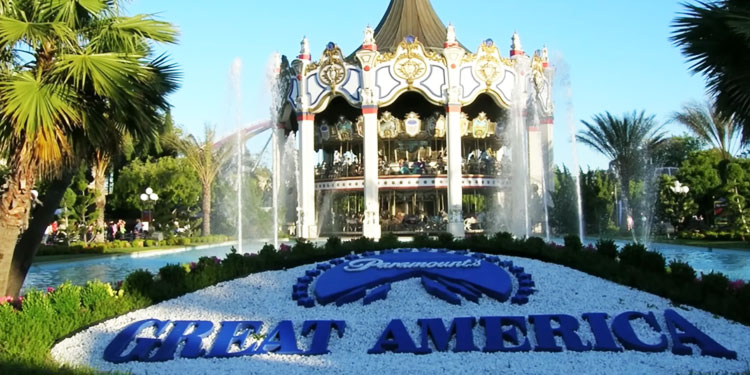 Grab a ticket to California's Great America and try out some world-class rollercoasters, like RailBlazer and Gold Striker.
Of course, there's more than just high-speed thrills. Take in the family-friendly attractions, live shows, and great dining too.
They even have special events like their Fourth of July celebration.
Planning your trip to align with a program you're particularly interested in will make it an even better experience. 
If you have your heart set on a specific ride, check the website or call ahead to ensure it's open.
Several guests mentioned being disappointed at ride closures – especially those with young children who needed specific things open to entertain them.
If you want to go multiple times, consider the Silver Pass. It offers unlimited visits and free parking.
They say it pays for itself in two visits. They also have dining passes that range from one meal to all-season or fast passes to get you on the rides more quickly. 
Lick Observatory
Lick Observatory is situated on Mount Hamilton and has gorgeous views of the surrounding area.
The drive is scenic, with winding roads and switchbacks as you approach the iconic building.
While you're there, check out the Great Refractor and the Shane Dome. You can learn a lot about the history of the building and astronomy in general while you visit. 
Lick Observatory is open on weekends from 12 to 5 PM. It's also a great budget-friendly option with free admission and tours of the Great Refractor given at 30 past every hour.
You can meet up with the tour at the gift shop. They recommend bringing a picnic to enjoy in the parking lot. It's 4,209 feet above sea level, so you'll enjoy gorgeous views. 
Leisurely Trips
When you want a day of relaxation and exploration, consider the following locations. They offer great people-watching, shopping, and dining.
Japantown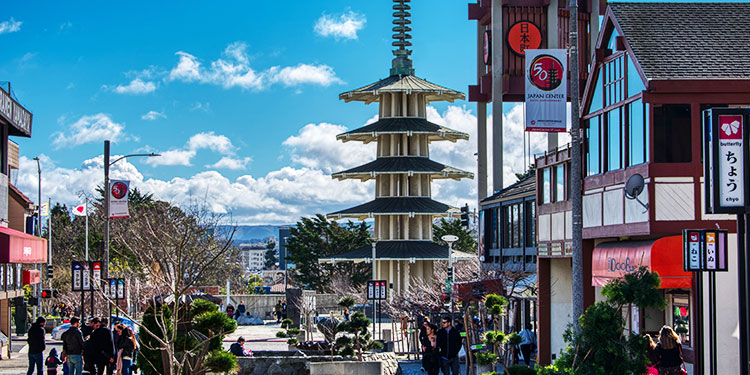 To appreciate a perfect blend of tradition and modernity, visit Japantown.
This neighborhood is a treasure trove of shops, restaurants, galleries, and other enticing locations.
If you go at the right time, you might even be able to watch a parade or participate in a cultural celebration.
Of course, you also have to try the food. There's plenty of traditional, modern, and fusion Japanese food nearby to satisfy every palate.
Try starting at the Japanese American Museum to learn more about the history of the community before you venture out.
It will help you appreciate everything around you even more as you take in the sights, sounds, and tastes.
When you're getting tired, try stopping by the Buddhist Church Betsuin. There, you can enjoy the small garden and community center. 
Santana Row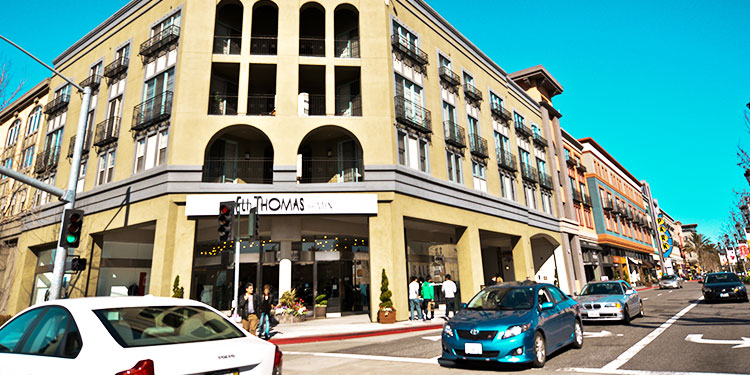 Check out Santana Row, where you can choose from more than 70 shops, 20 restaurants, and nine spas or salons.
It's very impressive, with landscaped gardens, tall buildings, and a movie theater.
When you want to just play it by ear and do what feels right, Santana Row is a perfect place to visit. 
While there's plenty of parking, the entire place is less crowded on the weekdays.
There's something to be said for people watching on the weekends, though. It gets very lively.
You can grab a bite to eat or drink and spend a little time just watching people pass at a restaurant with outdoor seating. 
Berryessa Flea Market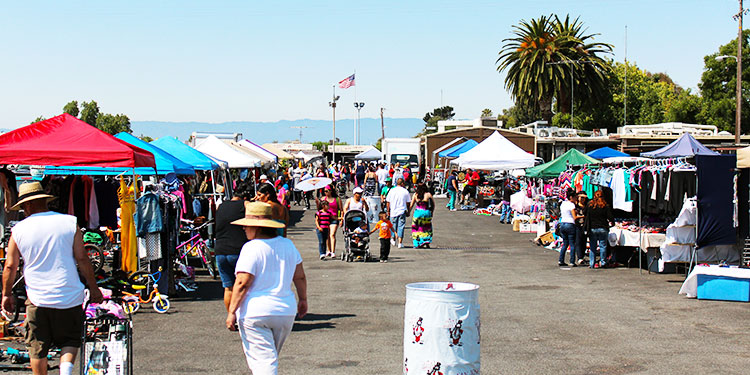 A San Jose tradition since 1960, this flea market is the place to be on Wednesday, Friday, Saturday, or Sunday.
Pop-up booths lined with hanging wares and tables covered with everything from handmade goods to modern clothes.
There's even an arcade and a few fair rides sure to delight children. In addition, you can listen to live music while you grab a bite to eat. They even sell beer there most of the time.
One thing to remember is that parking costs a different amount each day. It's free on Wednesdays, $5 on Fridays, $10 on Saturdays, and $20 on Sundays.
Do not park across the street, or your car may be towed. You can be dropped off or walk in from the Berryessa BART Station. It costs $3 to walk in on Saturdays and $5 to walk in on Sundays.
Bring sunscreen and comfortable shoes, because there's a lot to see and not much cover from the sun. 
San Jose Awaits For a Holiday Vacation!
All the wonderful things to do in San Jose are beckoning you on an exciting adventure with endless possibilities.
They'll take you from the bustling streets of downtown to cool museum corridors to tranquil parks and trails.
For a long-awaited long drive to the City of Angels from San Jose, check out the best things to do in Los Angeles.
If you're ready to embrace the magic of this exciting, hip city, don't wait. Start planning today, and let your journey begin. 
Note: Keep in mind that information about travel can change quickly. To make sure your trip is fun and safe, we encourage you to double-check official websites and government/travel advisory sites for the latest information on travel restrictions, entry requirements, and safety measures.