When people think of Anaheim, one of the first things that comes to mind is Disneyland.
But that's not the only thing this vibrant attraction has to offer!
Theme parks, a delicious culinary scene, outdoor experiences, and museums await to welcome and delight you during your visit.
The warm climate throughout the year seems to bathe the city in a golden glow that will draw you outside repeatedly to see everything this destination offers.
Things to Do in Anaheim, California
Theme Parks
The Theme Parks of Anaheim is an experience you won't soon forget. Each is a little different and offers a new perspective for each visiting group. 
Disneyland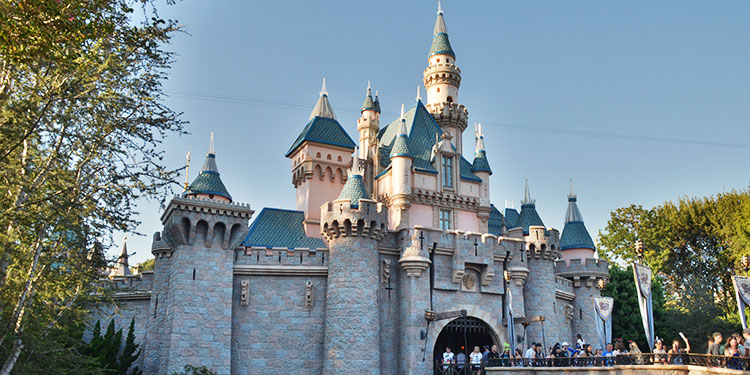 The Disneyland Resort in Anaheim is one of the most magical places on Earth – at least to hear Walt Disney describe it!
Dive into all the exciting activities offered to guests, from the Big Thunder Mountain Railroad to the Avengers Headquarters.
There's so much to see and do. Step into the park on the iconic Main Street and smell the air – they infuse it with the scent of fresh cookies!
Check out the Star Wars experiences, especially if you're a fan. Guests rave about the Smugglers Run and the Rise of the Resistance. 
Planning ahead is one of the most important considerations for any trip to Disneyland.
The most successful Disney trips are ones where every detail is taken care of before you step foot in the park.
One thing to remember is that you must reserve sit-down restaurant experiences in advance.
Check out the Genie App and Lightning Lanes, for example. They'll help streamline the experience and enable you to get the most out of the day.
You can order food, book walk-up appointments, or search for bathrooms. It will make everything much easier.
Knott's Berry Farm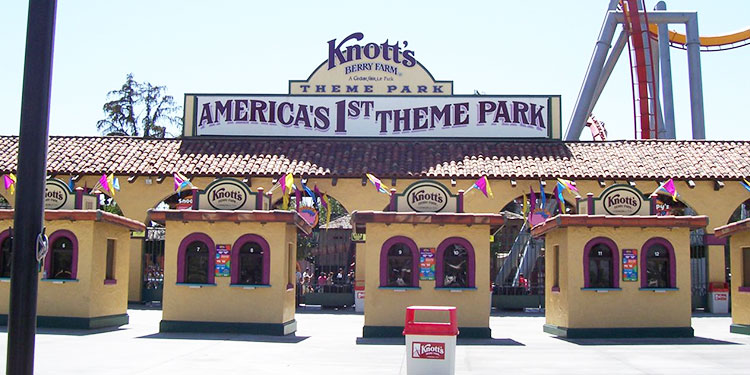 Knott's Berry Farm is a classic theme park perfect for thrill-seekers and those who prefer a calmer experience.
There's something for any taste, including water rides, coasters, inside attractions, and various food.
Some of the food harkens back to the original status of the park, which is why the fried chicken and boysenberry dishes are so popular.
There's even an Old West Ghost Town to tour with period actors, including a blacksmith who will show you how metal is forged. 
Arrive early to beat the crowds, especially if you're there on a weekend or holiday.
The park's app can be useful in helping you navigate the lines, which get very long on certain days.
If you plan to go regularly, check out the season pass. It can save you money relatively quickly if you're local or staying for a while.
Also, pack a swimsuit and sunscreen. The water attractions are pretty fun.
Adventure City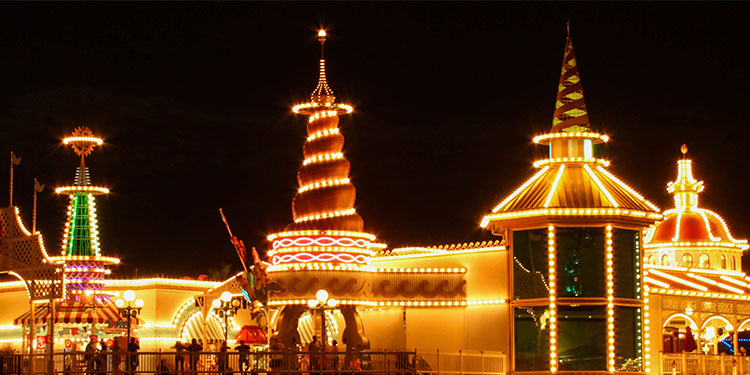 Adventure City is a smaller, family-oriented theme park with fun rides and smaller crowds.
It's a great alternative to the larger parks when you have very young children who can't manage the lines.
It's definitely a place that caters to smaller children, while older kids and groups of adults may not appreciate this one as much.
However, it's a great way to pass some time and delight the youngsters in the group. The entire place is an adventure from the Petting Farm to the Giggle Wheel. 
Bring a water bottle. You can fill it up near the restrooms to stay hydrated more easily.
You'll want sunscreen and likely hats on sunny days, but there are shaded areas to eat, rest, and relax too.
The price of admission lets you ride any ride in the park, so enter and start finding the things that look best for you and your family.
Active Activities
When you feel like you want a bit of a thrill – outside of the theme park – Anaheim has you covered. There are lots for adventure-minded people to experience.
Flight Deck Flight Simulation Center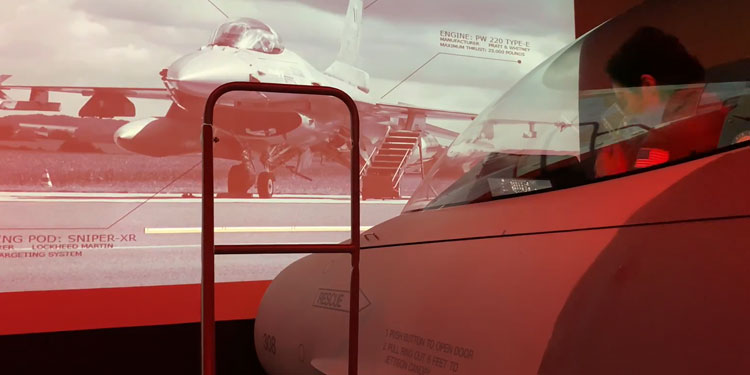 The Flightdeck Air Combat Center offers a few different simulation experiences.
The first is the Fighter Pilot Combat in the Sky option. In this military simulation, you'll reach up to 600 knots performing aerial maneuvers.
The Rogue Racing puts you behind the wheel of a race car as you traverse difficult tracks.
The Airline Pilot experience lets you try flying a Boeing 737 while any guests watch you from the flight line or cockpit.
The simulations are open to those aged 11 and up. You must be at least 4'11 to join in the fun, and they recommend it for people who weigh less than 300 pounds.
Each experience is offered in various formats, from 30 to 90 minutes, including a safety lesson where you learn the ropes and then time doing the simulation.
You must make a reservation to join the fun, though they may be able to fit you in on the spur of the moment if you show up.
SwingIt Trapeze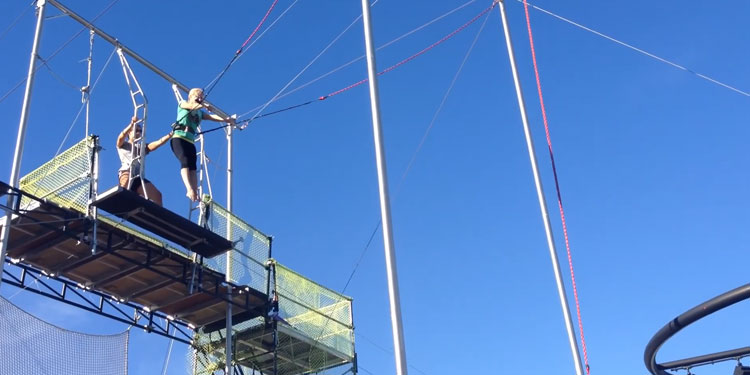 SwingIt Trapeze is a unique adventure perfect for thrill seekers who want to learn something new.
The sheer joy of swinging through the air on the trapeze will take you far away from your everyday worries and cares, adding an exciting element to any trip to Anaheim.
Their experienced instructors will help you learn the ropes as you push your boundaries and enjoy the adrenaline rush of each swing and flip you do.
You must wear appropriate attire to swing, including comfortable shoes and clothing.
Check online for sales and deals before you go to get a discount, and remember that the instructors accept tips.
Guests recommend it because of the positive reinforcement and professional experience of the people who work there – they make it fun and accessible.
Don't only visit once. The more you go, the more your skill will progress.
The Rinks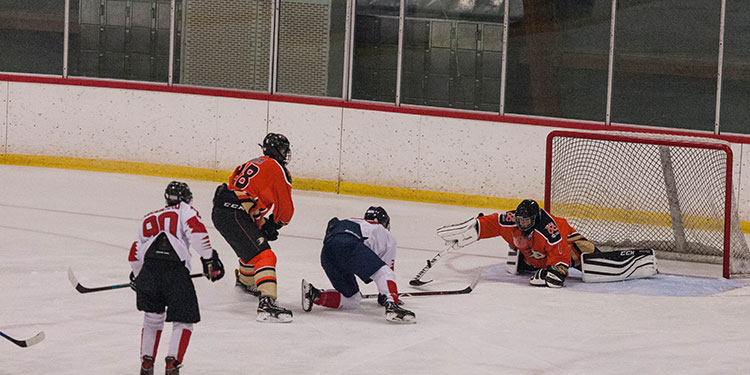 Whether you like watching ice sports or want to get in on the action, check out The Rinks.
It's the perfect destination for anyone who likes an adventure on the ice.
There are public skating sessions, ice hockey games, and even programs to teach newcomers to ice skating the ropes.
You don't need experience renting skates and gliding across the ice. All you need is a willingness to try.
There's parking right across the street in a garage, but it is pay-to-park.
They will rent skates and other items you might need right inside.
Also, there's a cafe where you can grab a bite to eat if you're hungry while you're there.
You may see a birthday party taking place while you're there – it's a popular location for them. 
Calming Activities
Once you've had your fill of thrills, try these calmer activities to get a different look at Anaheim. 
Anaheim GardenWalk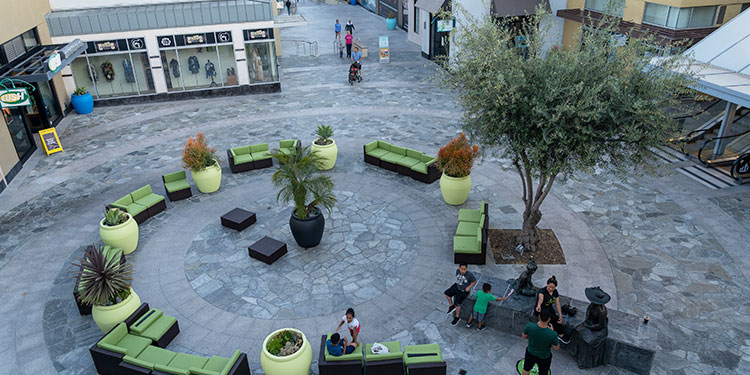 The Anaheim GardenWalk is an outdoor space near the theme parks where you can hit a few stores, grab a bite to eat, and enjoy the famous California climate while you check out all the shops.
You'll notice some of the other activities – like the FlightDeck Center – are located here.
There's also an AMC to catch a film, Mission Escape Games, and Rumba Room Live to check out.
Parking can be found at the location below it. It is open air, so dress appropriately for the weather and bring some sunscreen if it's the middle of the day.
Always check the directory before you visit because they're always opening new places to discover. 
Oak Canyon Nature Center
Escape the hustle and bustle of the busy city and step into nature at the Oak Canyon Nature Center.
This hidden gem offers a quiet, serene beauty to those who step onto its trails filled with birdsong and sunshine.
There are streams, vistas, woodlands, and many creatures to see as you explore the area.
It's a great place to picnic with family and friends, too. Just bring a blanket and a basket, then you're all set.
The trails are wide and easy to navigate. Make sure to grab a map before you set out into the park.
The Visitor Center is an excellent resource if it's open when you visit, too.
Parking is free, and restrooms are available near the entrance to the park.
Best for Kids
If there are kids in your group when you're visiting Anaheim, there are a few places to stop that will delight them – and tire them out, too!
Discovery Cube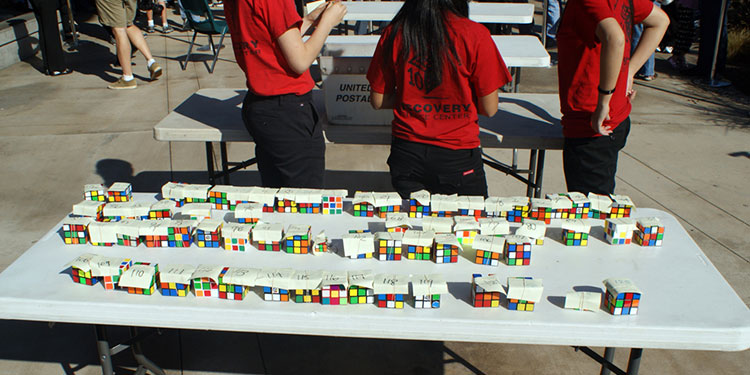 Ignite your child's curiosity and inspire their dreams by bringing them to the Discovery Cube. It's an interactive science center with so much to do.
Full of hands-on exhibits and activities that help kids better understand and seek science, they can unleash their inner scientists as they flex their brains to engage in critical thinking and problem-solving.
Watching them learn and grow in front of you will be a highlight of your trip.
Check their calendar and exhibits before you go because they often host classes, shows, and workshops to captivate visitors.
When everyone is hungry, there's a convenient food court on the grounds with decent food too.
You must pay to park; admission is $15 for children and $20 for adults.
Seascape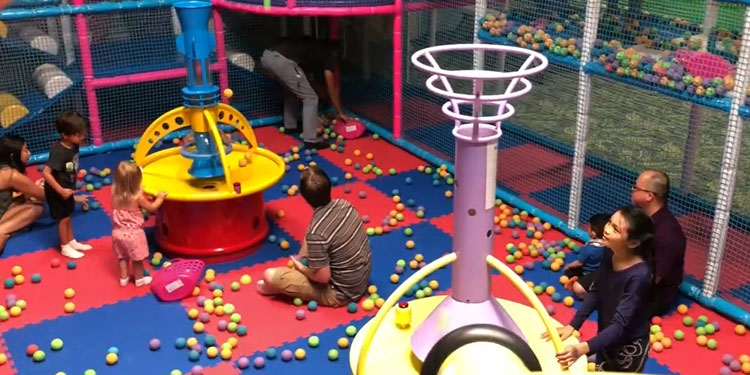 When it's too hot to let the kids play outside, visit Seascape.
It's a three-story arena with slides, foam ball guns, and other places to climb, run, and play.
The facility has some arcade games, a beach ball structure, an aquarium-themed room with an obstacle course, and a bouncer.
They recommend wearing long sleeves and pants to avoid any contact burns from the slide.
Children must have socks to engage in the play. Free play also isn't available all the time.
They have a calendar on their website, or you can call them to find out whether they're open and when.
One adult admission is included with each child admission.
While you can't bring food or glass containers, they have a vending machine with drinks, or you can bring your own water bottles. 
Start Making Plans To Anaheim
Anaheim is a land of enchantment, sunshine, and unforgettable experiences that will lure you back once you've fallen in love with the city.
Whether you want magical moments with your family, an adrenaline rush from a coaster moving quickly down an incline, or an escape into the tranquil beauty of nature, it offers something for everyone.
Also, check out the best things to do in Los Angeles to experience the best of California for a short drive of 24 miles from Anaheim.
Don't wait – embark on your Anaheim adventure as soon as possible to indulge in this sunny, beautiful place. 
Note: Keep in mind that information about travel can change quickly. To make sure your trip is fun and safe, we encourage you to double-check official websites and government/travel advisory sites for the latest information on travel restrictions, entry requirements, and safety measures.