Nestled in the heart of California, the captivating city of Sacramento is more than just another state capitol.
It's a hub of cultural diversity, contemporary charm, and beautiful days out in the sun.
Stroll along the waterfront and experience echoes of the Gold Rush, or wander the lush gardens surrounding the capitol building between museums and adrenaline-rush experiences that will delight your spirit.
There's a lot to do in this place where modern fun meets historical adventures. 
Things to do in Sacramento, California
Sacramento Treasures
If you're looking to understand Sacramento better, make it a priority to check out these local treasures. Visitors rave about them, and they'll add a historic element to your trip.
California State Railroad Museum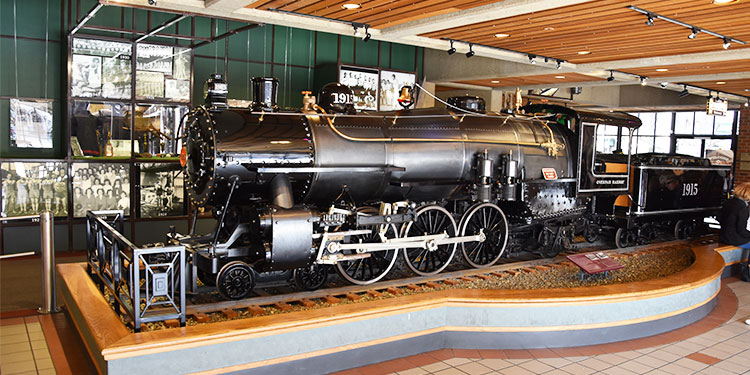 If you or someone in your family is a fan of the railways, the California State Railroad Museum is a must-see.
You'll learn about the history of the railroad and the people who built it.
The exhibits make the era come alive and help you understand the triumphs and downfalls of the process.
As you wander the museum, make sure to take time to listen to the people who work there because they know a lot and will help you expand your understanding of the exhibits.
Don't worry about young children getting bored. There are hands-on exhibits on the second floor and train-themed toys to play with, and models to view.
Children under five also get in free. They accept cash, personal checks, travelers' checks, VISA, and Mastercard for the entrance fee.
The museum also offers reciprocal admission to North American Reciprocal Museum Association program members.
Old Sacramento Waterfront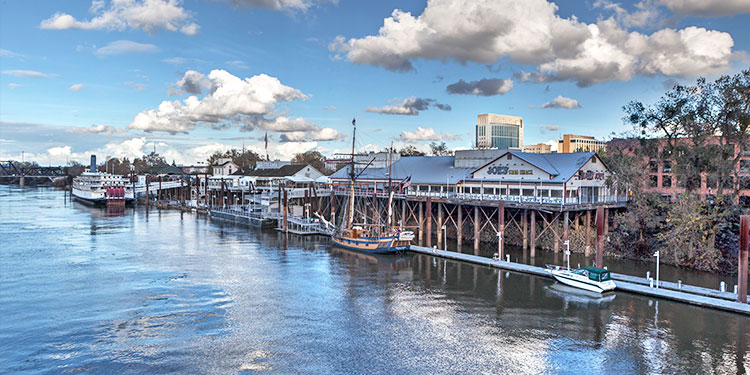 Spend a relaxing day at this great assortment of shops, restaurants, and services nestled into this historic waterfront area.
There's so much to explore that many people set aside hours to wander and marvel at the gorgeous architecture surrounding them.
This isn't a modern shopping plaza; instead, it's set up like a flashback to old Sacramento as it used to be.
You can even check out the history museum while you're here to better understand what life was like back then. 
The best time to visit the Old Sacramento Waterfront is on a sunny day when the weather is warm but not hot.
If you head out when most people are at work, there will be fewer crowds and improved views because of it. The riverwalk is very relaxing, with the sound of bubbling water.
Crocker Art Museum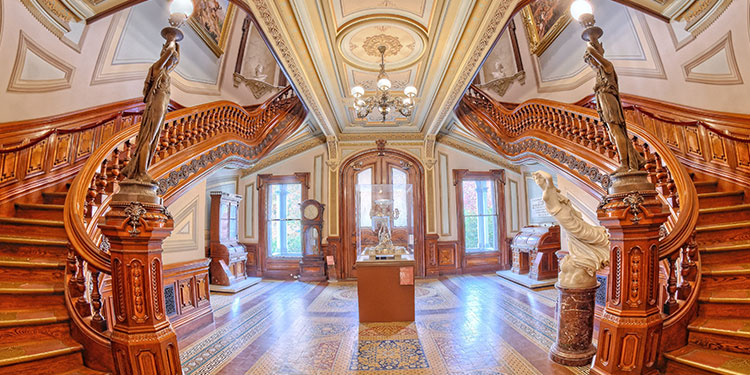 Browse a gorgeous museum full of paintings, ceramics, clothes, and other art from many different periods.
They have rotating exhibits offering new things to see, even if you've been here before.
Crocker also hosts ArtMix, a nighttime party with DJs, food, drink, and artmaking.
You can purchase tickets at the admission desk or online, though it may save time to get tickets in advance, especially if you're going during a high volume time.
They offer discounts for seniors, military members, and students get discounts.
SNAP cardholders also get four tickets free per card, if needed. Every third Sunday of the month is pay what you wish, too.
In addition, Bank of America cardholders can get free admission on the first full weekend of the month.
Sutter's Fort Historic Park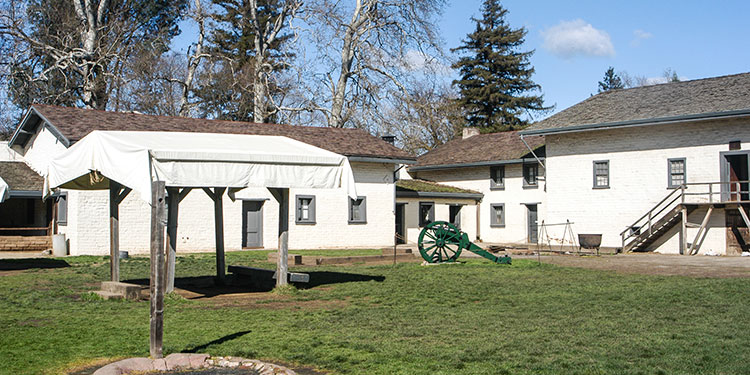 Sutter's Fort is a historic marvel right in midtown Sacramento. In the mid-1800s, it was the economic center of the first permanent local European colonial settlement.
Check out the exhibits to learn about the Nisenan people who lived there.
You'll also find out about John Sutter, who founded the fort, and his exploitation of the native people to help build it.
Check out information about the gold rush that started with the discovery of gold there in 1848.
It's open every day for self-guided tours from 10 to 5.
Both holders of the Distinguished Veteran Pass and the Historic Passport are accepted for admission.
There's a museum store for souvenirs if you're interested in taking a memory of the park home with you.
If you want to bring your dog, you can take them into the park around the fort but not inside the gates or into the exhibit areas.
Parks and Gardens
One of the greatest things about Sacramento is how beautiful its parks and outdoor spaces are. Pack and picnic and get outside.
American River Parkway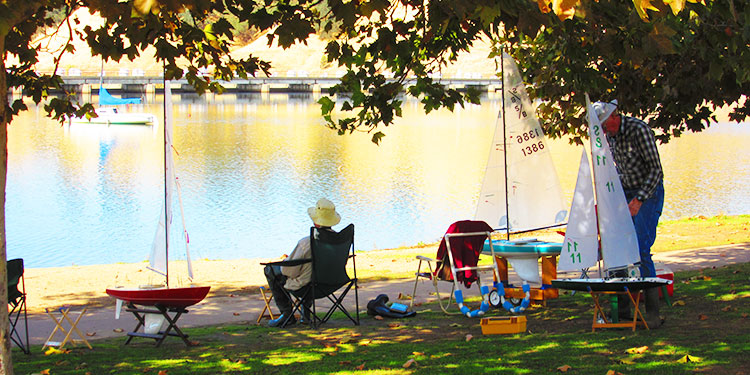 Grab a bike or some walking shoes and take to the Jedediah Smith Memorial Trail. It goes from Folsom to Old Sacramento along the American River.
Plenty of historic and interesting stops keep this 32-mile trek interesting as you enjoy the gorgeous northern California weather.
if you want to stroll around the whole trail, start at Discovery Park and finish at Beal's Point
However, a partial exploration may be better, and you can break it up to see the parts most interesting to you during multiple trips.
There's so much to do on the trail, including horseback riding, skating, and hiking.
Many people also bring picnics to enjoy a nice meal along the river. There is a fee to enter.
Vehicles will pay $6, but there are higher fees for vehicles with trailers or buses.
Lots of shade will help keep you out of the sun, but it's still a good idea to pack sunscreen and wear comfortable shoes. 
William Land Park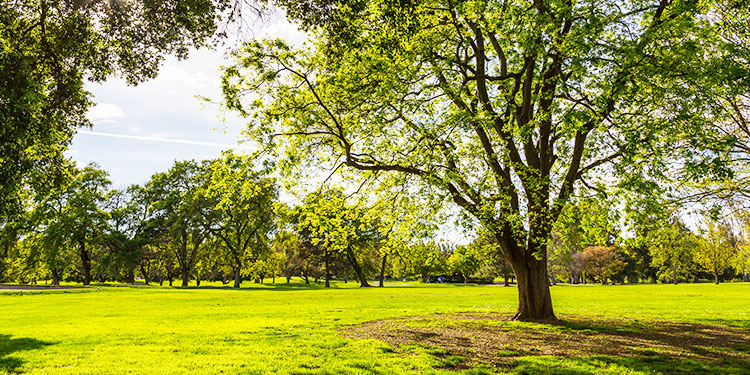 Bring the kids to WIlliam Land Park and enjoy everything this local gem offers.
With more than 200 developed acres, a lake with a fountain, and plenty of jogging paths, there's enough to keep you interested for hours.
You can visit an adventure play area, the Sacramento Zoo, and Fairytale Town.
Funderland is also located here. There's a basketball court, a golf course, fields for other games, and even a wading pool.
Some of the picnic areas have grills. Check out the Picnic Page on the City of Sacramento website to learn about permits and choose a picnic area to reserve if you're interested.
You can also find trail maps and events calendars on the site to help you plan your visit accordingly.
Capitol Park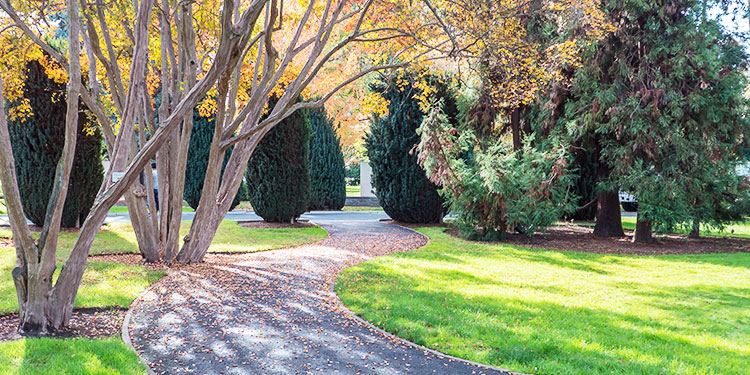 Capitol Park was the brainchild of California Governor Leland Stanford.
In 1863, he said he wanted a Victorian garden that outdid any other state capitol built around the California State Capitol building.
Now you can wander the grounds and see the result of his dream with the luxurious, beautiful grounds that invite you to wander in the shade of the impressive building.
As you wander, check out the monuments and statues scattered throughout. The Peace Officer's Memorial is particularly lovely.
The USS California Bell is also an interesting one to visit. The World Peace Rose Garden is a must for people who love the showy blooms.
Great Excursions
Check out these incredibly fun activities offered in Sacramento to add excitement and thrill to your trip.
Capital Edge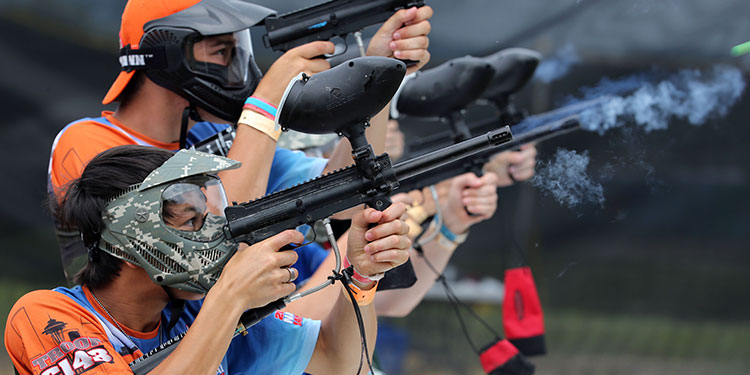 Capital Edge Paintball Park is open every weekend from 9 AM to 3 PM for fast-paced paintball hijinks.
One thing they do very well is splitting up players based on skill level.
For example, they put people together that rent equipment because self-equipped players tend to be more experienced.
It makes it more accessible and fun for newer players, so don't hesitate to go if you're interested. You'll be welcome no matter your skill level.
You must wear protective gear, long pants, and closed shoes with lacing.
Sign a waiver before playing; you can do it in person or online, whichever you prefer. 
City Cruises by Hornblower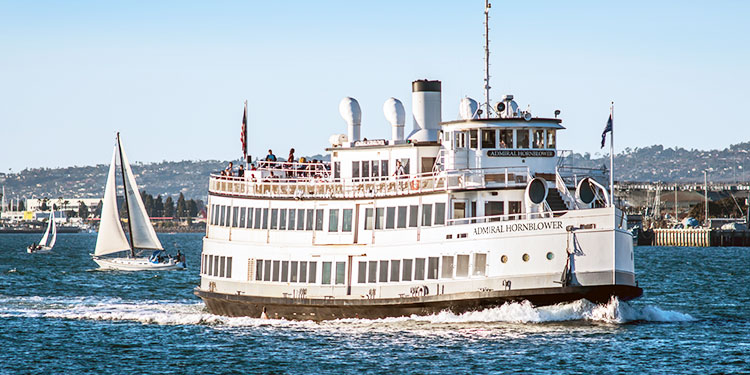 Check out the excellent cruising options in Sacramento and enjoy a little time on the water.
Plenty of packages are available for groups who want one type of experience over another.
For example, a historic river cruise is more suited for families and will tell you more about the town's history.
Meanwhile, the Sights and Sips cruises are better for groups of adults who want a little alcohol with their sightseeing.
The Alive After Five cruise ramps it up a little more with a full bar and live DJ entertainment.
Check out all the cruises on offer before you book one, especially if you'll be in Sacramento during a holiday weekend.
They often have special rates or activities on the boats for the event.
Many boats stock small bites and drinks, but you'll need cash to buy anything onboard.
Different tours have different requirements; for example, Alive After Five requires a valid ID and only accepts people 21 and up.
Start Planning Your Trip to Sacramento
Whatever you choose to do in Sacramento, make sure you stop by one of its incredible restaurants each day of your visit.
It's actually called the Farm-to-Fork-Capital because of its incredible, fresh culinary scene.
Between the many fun things to do and the delicious treats in store, there's no reason to hesitate on booking a trip to Sacramento today.
The city brings out the best of California, great for visiting all year round. So start making plans!
Have a great vacation!
Note: Keep in mind that information about travel can change quickly. To make sure your trip is fun and safe, we encourage you to double-check official websites and government/travel advisory sites for the latest information on travel restrictions, entry requirements, and safety measures.