Oakland is a bustling metropolis with many attractions to keep both locals and tourists entertained.
The city's vibrant culture will come alive as you explore all the different experiences it offers.
You can roam through Oakland's Chinatown, visit an incredible zoo with aerial rides, or explore a museum to learn more about the city.
Theres so many to choose from, and that's why we have listed the best ones from our list. So do check out!
Things to Do in Oakland, CA
Chabot Space and Science Center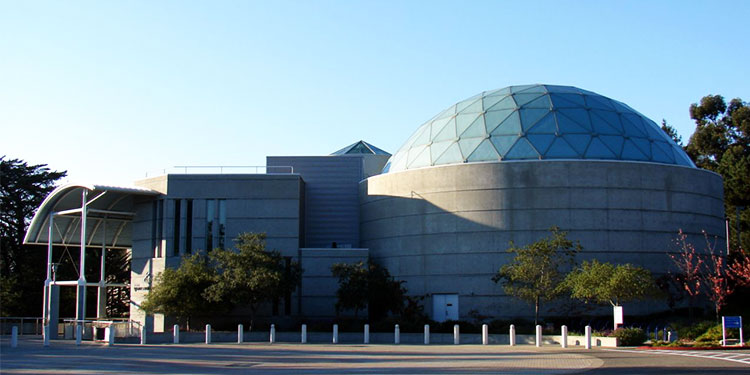 The Chabot Space and Science Center is a must-stop if you dream of the stars.
This not-for-profit installation includes an observatory, planetarium, and galleries.
Beyond that, they often host events to educate and entertain the community. Some include wine hikes, art nights, and telescope viewings.
They even organize an outdoor bubble party with many soapy bubbles flying through the air. Both adults and children will have a great time at Chabot. 
Come visit Wednesday through Sunday from 10 AM to 5 PM. Students and children get discounted ticket prices.
USS Potomac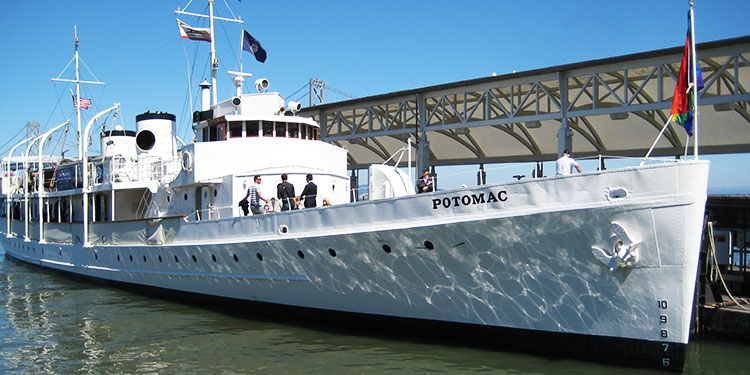 The USS Potomac – also known as The Floating White House – has been open to visitors for over 20 years and has hosted more than half a million people.
Franklin Delano Roosevelt used the ship as his personal yacht, which is how it acquired its nickname.
Visiting will let you see beautiful bay views and learn more about the ship's story with the fascinating narrated tour.
The history of Oakland is also woven throughout the tour because the ship has been stationed there for so long.
Choose from an hour-long cruising or dockside tour. The cruise tours take you through the San Francisco Bay and include live narration.
They're available from April through Veteran's Day, with docents leading the dockside tours.
You must purchase tickets online before going to the ship, as it always fills up.
Oakland Aviation Museum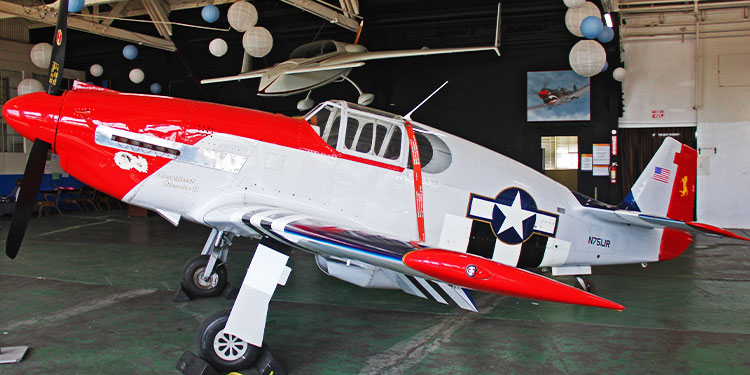 Enjoy up-close views of some great aircraft at the Oakland Aviation Museum.
One of the best things about it is its information about Oakland in the history of the planes on display.
The museum offers a scavenger hunt that helps immerse guests into the exhibits as they roam through the grounds.
Tickets are $18 for adults, though seniors, military members, students, and children receive discounted rates.
For guided tours, book one through their website. You can also request a short solent cruise that takes you on a flying boat.
They're only available on Sunday afternoons and require a separate booking and ticket purchase. 
Oakland Museum of California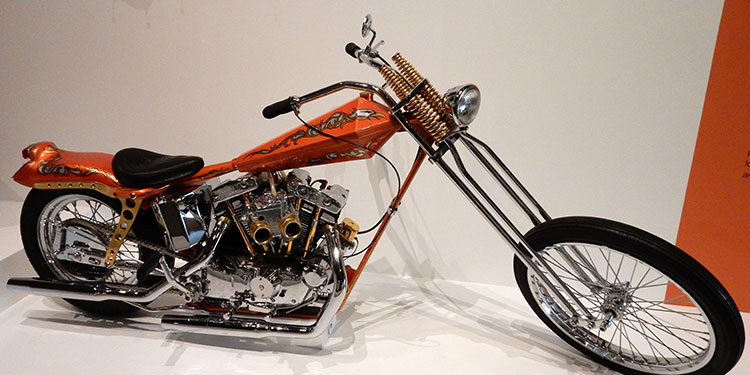 The Oakland Museum of California is a pretty eclectic collection.
Whether you're interested in art or natural history, you'll get a real kick out of the visit.
Set aside a few hours to see everything this extensive museum offers. Walk through the floors, open the drawers, and use the interactive stations to get the most out of your visit.
Don't miss out on the museum's garden. It's a popular place for people to stroll and chat before or after their time in the collections.
Their operating hours at 11 AM to 5 PM on Wednesday through Sunday. On Fridays, however, they're open until 8 PM.
The Town Fare Cafe is an on-site cafe that offers food from 11 AM until 4 PM on the days the museum is open.  
Reinhardt Redwood Park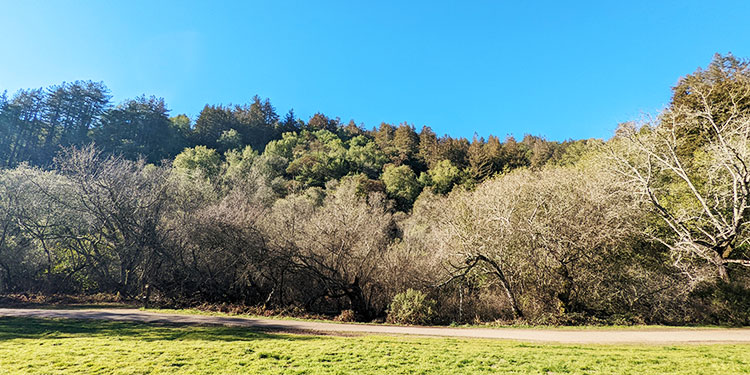 For a day of biking, hiking, horseback riding, picnicking, and shaded walks, head out to the beautiful Reinhardt Redwood Park.
This lush redwood forest will give you views of some of the most beloved trees in California while you enjoy the fresh air and sunshine.
Many of the trees in the park were cut down in the 1800s to help build the San Francisco Bay area, though the trees have been replaced since.
It's perfect for a visit to Oakland because it's not far from the excitement of town and still gives you a taste of the California wilds. 
It's even passable with a stroller to that point. Grab a map of the park before you go and check its site to see whether any trails are closed. 
Morcom Rose Garden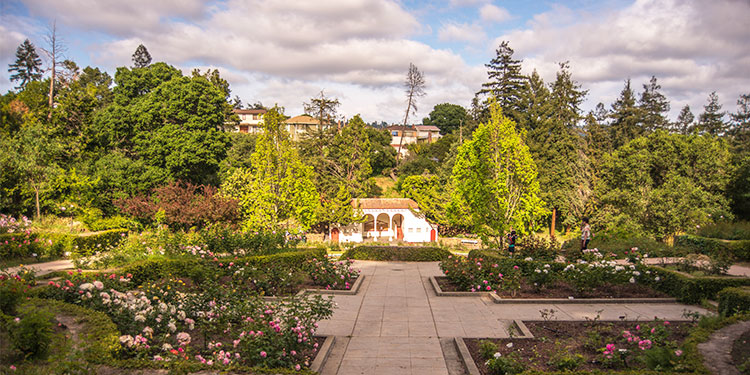 The Morcom Rose Garden is a little gem for those who love the fragrant blooms. It's an eight-acre sanctuary with more than 6,000 rose bushes.
Take your time and stroll down the pathways to breathe in the delicious scent of the roses. Enjoy a moment of serenity at the reflection pool.
You'll appreciate the fountain cascades and the delicate architecture of the garden as the hours pass. 
The best time to visit the garden is between late April and October when the roses are in bloom. It's wheelchair accessible and open to everyone.
Chinatown
The Chinatown district in Oakland is a fantastic place to explore the city and go where your heart – or stomach – tells you is the right way.
Markets with fresh food and restaurants will tempt you through the door with delicious steamy scents lining the streets.
Glance at a few menus posted outside the window before settling on the right one. You may find another gem just around the corner.
When you're full and ready to explore a little more, check out the nearby park.
Check out events at the local cultural center while you're here to learn more about the neighborhood or take in a fantastic class. 
Children's Fairyland
Children's Fairyland is a perfect attraction for children eight or younger.
They have almost 60 storybook sets designed by a local architect named William Everitt.
Bright colors, asymmetrical construction, and sizes are just perfect for a child; these sets make up a true wonderland where kids feel as if they've stepped into a story.
Try the Jack and Jill Hill, where kids can slide, or the Jolly Roger Pirate Ship with rope ladders.
The Old West Junction has a livery stable, bank, and jail. Bringing a child with a friend or two will make it even better.
The park is open from 10 AM to 4 PM every day. You can reserve tickets online.
Check the schedule for live performances like puppet shows that might happen while you're there.
Note: Anyone over 18 isn't permitted to enter the park without a child. 
Lake Merritt Boat Rides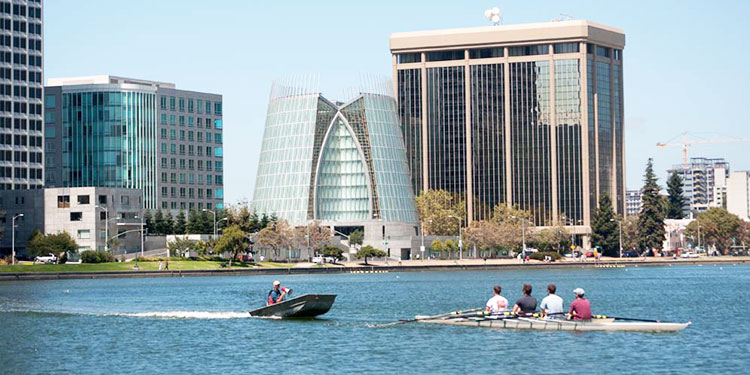 Check out the Lake Merritt Boat Center and get out on the water in one of their rented boats.
You can use a pedalboat, canoe, rowboat, or kayak without any certification.
However, if you plan to sail, you must show your certification, pass a test, or take a class. The center offers both tests and classes.
While you wait or after you're done on the water, check out the lakeside green space with rocks where you can sit and watch other boaters at play.
One of the neatest things about this location is the parking lot is a rollerskating venue that hosts many events.
You never know what you'll find happening there. 
Oakland Zoo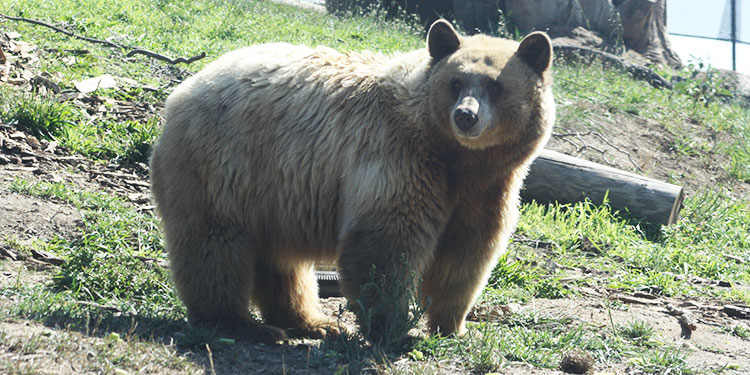 If there's one thing you do in Oakland, make it the Oakland Zoo.
They offer a beautiful aerial tram ride up the mountain to the top of the zoo. Once there, you'll get a scenic view of the Bay Area.
There are additional endangered animals, as well as a play area and a cafe where you can have a bite to eat.
Once you've wandered through and seen the hundreds of animals the zoo hosts, try out the Sky Ride.
It costs an extra $5 per person beyond the price of your entrance fee but is incredibly fun.
To visit the zoo, make a reservation and purchase your ticket online. It's required for entry.
Start Planning Your Trip To Oakland
Oakland's rich culture and exciting attractions are more than enough reasons to make it your next California vacation destination.
Whether you're gazing at stunning views of the Bay Area or exploring a niche museum, it will captivate you with its unique charm.
Step off the beaten path and journey to the heart of Oakland, where this unique city will captivate you.
Note: Keep in mind that information about travel can change quickly. To make sure your trip is fun and safe, we encourage you to double-check official websites and government/travel advisory sites for the latest information on travel restrictions, entry requirements, and safety measures.