Key West conjures images of tanned vacationers, grizzled fishermen, and Key Lime pie.
The best trip there includes a bit of each of these iconic things. There's time on the beach, relaxing with a frozen drink.
You can check out the history of the islands and the home of Hemingway, author of The Old Man and the Sea.
After a sunset cruise, choose one of the fantastic restaurants to satiate your hunger. No matter what you do there, you'll love Key West.
It has much more to offer, and we've compiled a list of the best things you can do here.
Things to Do in Key West, Florida
On the Water
The ocean offers plenty of sightseeing and sports opportunities while visiting the Keys.
Fishing in Key West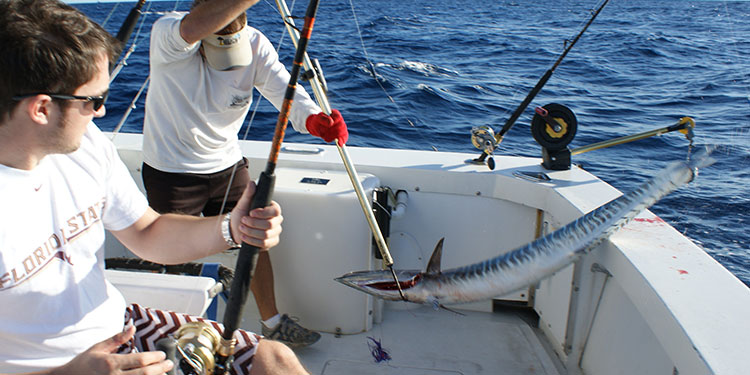 You can approach fishing in Key West in two ways: join a party boat that mostly does bottom fishing or charter a vessel for an entirely different experience.
Which you prefer probably comes down to how much you enjoy fishing.
If you're planning it as a quick activity to mark off your Key West "must-do" list, grabbing a party boat will be faster, cheaper, and more convenient.
If you're a serious angler, check out getting a charter. You'll be able to get things like kingfish, marlin, or mahi mahi if they steer you to suitable waters.
One operation that does very well for less than comparable outlets is Sea Dog Charters in Marathon.
They offer reef or shark fishing for the experienced or enterprising fisher.
Snorkeling
Another great way to experience what makes Key West such a thriving destination is to take a snorkeling trip.
Charters like Fury Cruises will take you to a great place to snorkel and see sea life. For example, their morning snorkel trip takes you to North America's only living coral reef.
You might see dolphins or even a beautiful skyline as you move from the marina to the place where you weigh anchor.
Trips last about three hours, and cold margaritas are on board to help you refresh yourself after time in the hot sun.
The snorkeling takes place seven miles into the ocean, which means you must know how to swim to participate in these cruises.
You will not be able to touch the bottom. Shade is limited, and freshwater showers are available on board to clean off.
Scenic Cruises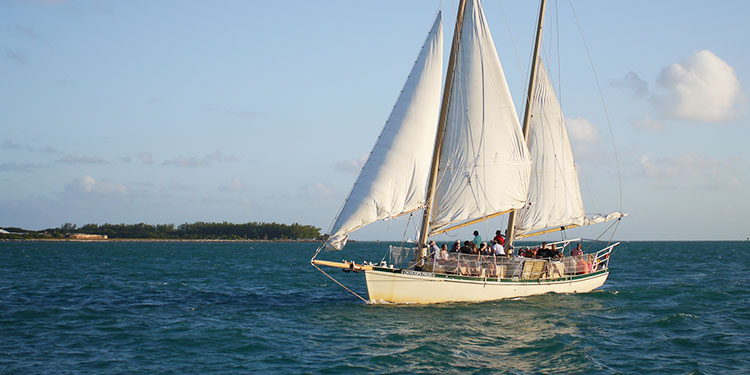 Scenic cruises are another great way to see the natural beauty of Key West.
Best of all, you can pick and choose what kind of experience you want.
There are cruises to see dolphins, dinner cruises, sunset cruises, and ones designed to show off specific parts of the keys.
One great option is Cruisin' Tikis, with many happy travelers willing to vouch for their services.
They offer a variety of options: eco, swim stop, seaport, and sandbar are a few. Food and drink can and should be brought to you, including alcohol.
They do offer Bluetooth coolers, soda, ice, and water. Check out all three locations they offer.
In Town
There's still plenty to do once you're back on the shore. Check out these options to learn and experience more.
Ernest Hemmingway Home and Museum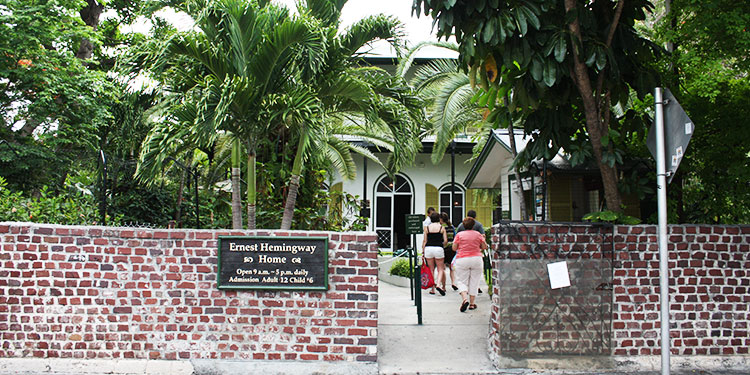 The Hemingway Home and Museum is a trek that any fan of the author must make at some point.
It's also surprisingly a great spot for cat lovers since many furry friends patrol the grounds and love it when tourists come to pet them.
The tour itself isn't incredibly long, but it's packed with information about Hemingway, the importance of his work, and his time in the Keys.
Check out the gift shop and bookstore if you'd like to add a new book to your shelf at home as a souvenir. You can also linger after the tour to enjoy the gardens.
Mallory Square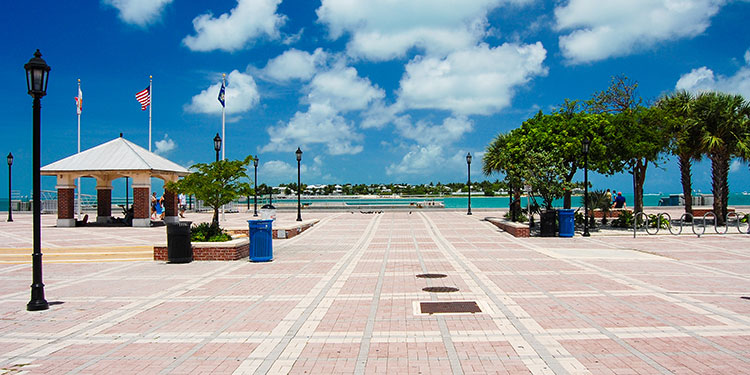 Mallory Square is the perfect place to relax and spend some of your vacation money making purchases or having a bite to eat.
This waterfront area is also known as a spot to watch the sunset, evidenced by the crowds that gather on the pier.
Show up early to grab a seat and sit as the sun sinks for the night.
Mallory Square also has an events calendar worth checking out while visiting. Sometimes neat acts or performances going on that you might not want to miss.
Harry S. Truman's Little White House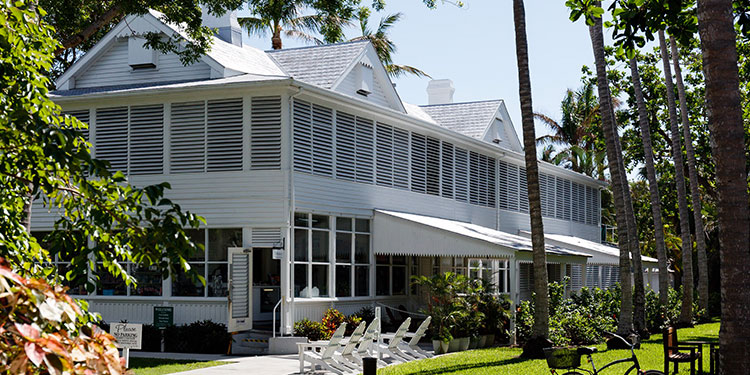 If you're a history buff, the Little White House tour is another local favorite you shouldn't miss.
Choose what you do depending on your level of interest and schedule.
There are small self-guided exhibits and meatier guided tours that take longer but will teach you more about the property and President Truman.
Purchase tickets online if you can because you'll get a discount. The tour takes less than an hour, so you don't need to plan an entire day around the visit.
Active Experiences
Check out these outdoor activities to stretch your legs and see more of Key West.
Key West Butterfly and Nature Conservatory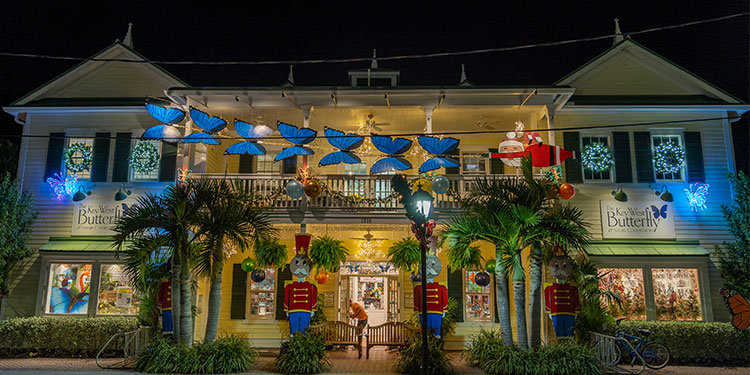 Imagine being surrounded by a rainbow of butterflies gently flitting around you or landing on your shoulder.
If you visit the Key West Butterfly and Nature Conservancy, you won't have to. In addition to their resident butterflies – which fly free in the conservatory – there are also exotic birds and flamingos.
Be sure to stop by the butterfly feeding station to get a close-up view of how they eat.
Locals, senior citizens, military members, and children can all get discounted tickets.
It is wheelchair accessible. Strollers and pets aren't allowed in the conservatory, but there is a place to park strollers, and they have volunteers who will watch your pets while you're inside as long as they behave.
Southernmost Point in the US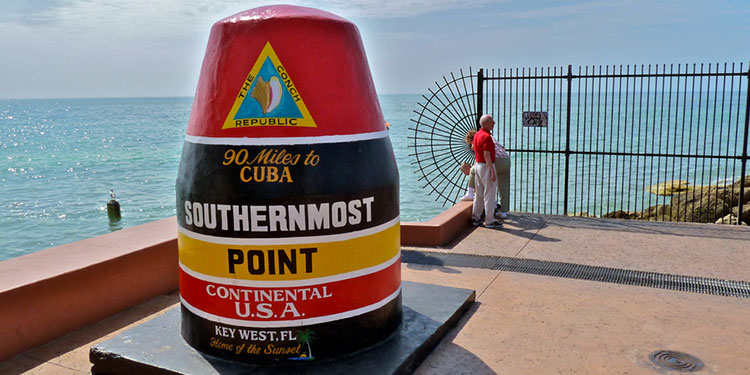 Check out the Southernmost Point in the USA for a perfect photo opportunity.
There will likely be a line for the iconic spot itself, but it will be worth it when you look back and remember your visit.
There are plenty of shops and restaurants to check out while you're there.
People mention having to park far away. Please wear comfortable shoes in case you're there when it's crowded and have a long stroll.
Fort Zachary Taylor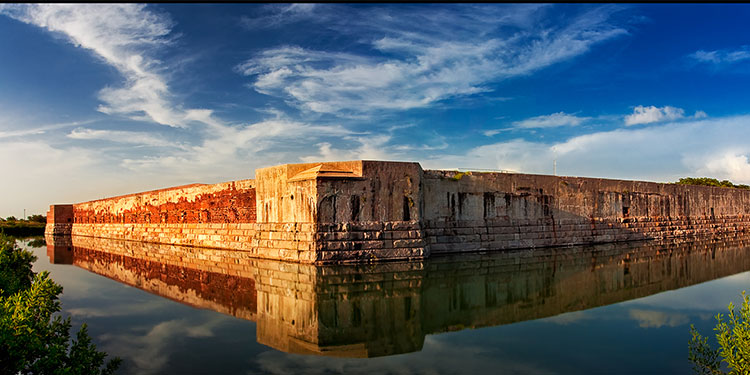 This state park offers a space to do so many pure Key West activities.
It has gorgeous snorkeling spots, charcoal grills for cooking, a boat launch, and a beach where people relax, swim, and look for pebbles.
You can also tour the historic fort used in the Civil War and other wars afterward.
There's a guided tour at 11 am daily, but you can also see it without a guide while the park is open.
It's only $6 per car to visit the park, and it's open until 5 pm every day.
A cafeteria on-site serves casual food, and credit cards are accepted. You can also rent a beach umbrella to get a little more shade for the shore.
Dining
Key West has many great restaurants where you can have an incredible meal. Here are three worth giving a try.
Seaside Cafe at the Mansion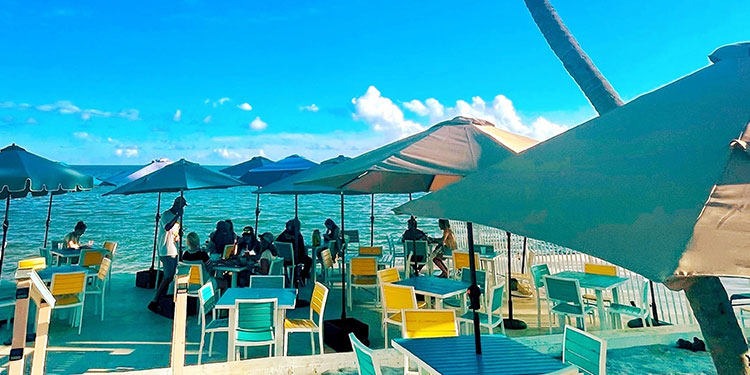 This outdoor gem is right on the water and hits the right notes to make you feel like you're dining in the Keys.
The blue and yellow chairs with the blue tables perfectly complement the crystal clear water.
One diner even mentioned seeing a manatee when they were eating there. But the view isn't the only thing worth visiting for.
They're known for their lobster pizza with cream sauce, which you should try if you like lobster.
It's different in a good way. They have a fantastic bar offering everything from beer to mixed drinks with rock candy so that you can enjoy a drink by the surf.
Green Parrot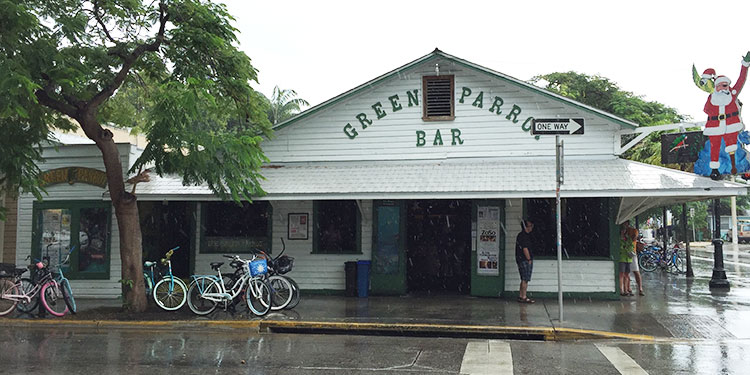 The Green Parrot is the kind of bar that will add a little extra excitement to your trip.
It's nothing fancy, and you're not going to get a meal – aside from the free popcorn – but you'll have a good time.
You might even hear some tunes if you're there at the right time, as they often have live music.
Some nights, the bar hosts events like bingo for charity. On other nights, it's a great place to mix with locals and check out the fantastic decor.
Blue Heaven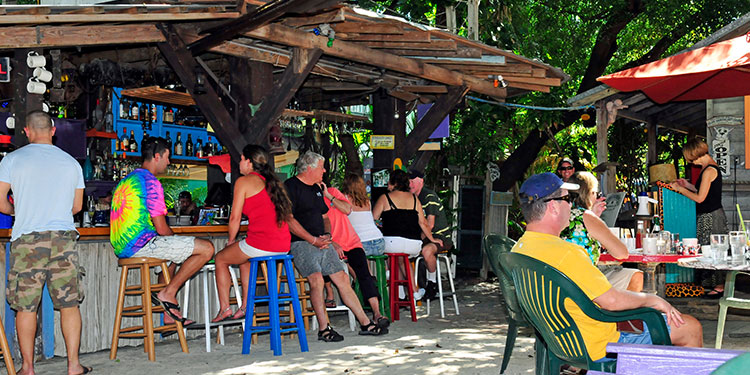 There's nowhere better in the world to have a slice of Key lime pie than Key West.
Blue Heaven makes a great one to enjoy after (or before) a tasty meal. Breakfast and lunch are more casual, but the atmosphere at dinner is a little more upscale.
If you want to try dinner there, call ahead for a reservation.
Most of the seating is outdoors, and you can amuse yourself by watching the chickens move around the property.
There's usually a wait, but you can eat at the bar to speed things up if you prefer.
Make Every Memory in Key West Special
Book your best trip to Key West today, and you could be working on your tan and sipping on a frozen daiquiri.
These islands offer the perfect mix of sightseeing, history, outdoor beauty, and delicious food.
You won't regret spending time in this little slice of paradise, so start planning now.
Note: Keep in mind that information about travel can change quickly. To ensure your trip is fun and safe, we encourage you to double-check official websites and government/travel advisory sites for the latest information on travel restrictions, entry requirements, and safety measures.