A prime tourist destination in Southwestern Florida, Fort Myers greets you with its lovely beaches, magnificent mangrove trees, and a laid-back atmosphere making it a perfect vacation spot during summer.
Nicknamed 'The City of Palms,' it was also the winter home of prolific inventor Thomas Edison who was said to have planted 200 palm trees in the area.
If you want to start your visit with a bit of history, it would be good to start at the Edison and Ford Winter Estates. Make it a trip with the family.
Another popular activity to do with family is collecting shells. The shells line the soft white sand of the beach. Remember to have a beachcombing bag with you.
One thing you must do here is just spend a day or two relaxing. The Pinky Shell Beach Resort offers you just that.
Indulge yourself on a spa day or spend a day at their private beach with chilled drinks. The choice is yours!
Fort Myers has much to offer, and we've compiled a list of the best things you can do here.
Things to Do in Fort Myers, Florida
Local Attractions
Fort Myers has plenty of local characters and history you can explore. Many attractions also focus on the natural history and native creatures of the area.
Edison and Ford Winter Estates
Address: 2350 McGregor Boulevard, Fort Myers, FL 33901
Opening Hours: Open Daily 9 am–5:30 pm, Last ticket sold at 4:30 pm
Cost: Self Guided Tour - Adults: $25, Teen (ages 13 - 19)Price: $20, Child (ages 6 - 12)Price: $15
Thomas Edison and Henry Ford were important inventors who changed the world with their designs and were also close friends.
Edison purchased a property in Fort Myers in 1885, prompting Ford to buy the adjacent property.
They both spent time at these homes in the winter and used them to continue their work. Now you can visit and see where they worked.
For example, you can see the Botanic Research Lab, where Edison worked with natural rubber.
Both properties are stocked with original furniture and family items.
Spend your time combing the grounds to see the flowers and plants, or try one of the self-guided tours.
The museum recommends planning to stay at least 90 minutes.
Plan to go on a day when no thunderstorms are in the forecast because parts of the museum are closed if lightning is detected nearby.
Bailey-Matthews National Shell Museum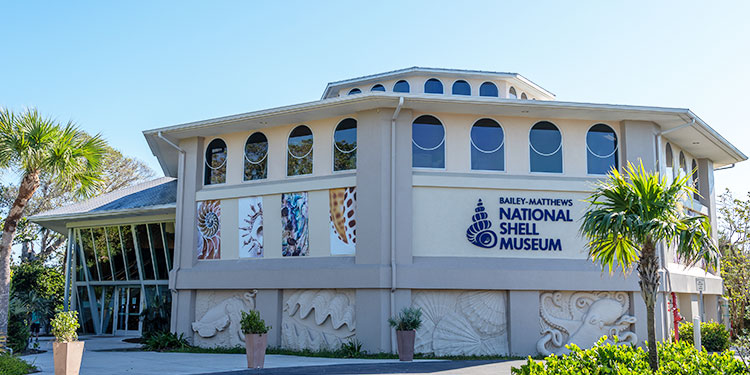 Address: 3075 Sanibel Captiva Road, Sanibel, FL 33957
Opening Hours: Temporarily closed because of Hurricane Ian, Online exhibitions available
Cost: Adult (18+): $23.95, Youth (12–17): $14.95 , Child (5–11): $8.95, Under 5: Free
The Shell Museum is excellent for visitors of all ages but especially outstanding for children.
Not only are there lovely and interactive exhibits, but there's a living gallery with two touch pools.
Check out the Giant Pacific Octopus, the largest type of octopus in the world.
To improve the experience, employees give talks twice daily in the living gallery to help visitors better engage with and understand the species on display.
The museum closed after Hurricane Ian to work on rebuilding.
They're planning to refresh the exhibits in the Great Hall of Shells, making it worth a return visit even if you've been in the past.
If they're still rebuilding when you go, that doesn't mean you want to take it off the list. They're still going to offer educational programming and events.
IMAG History and Science Center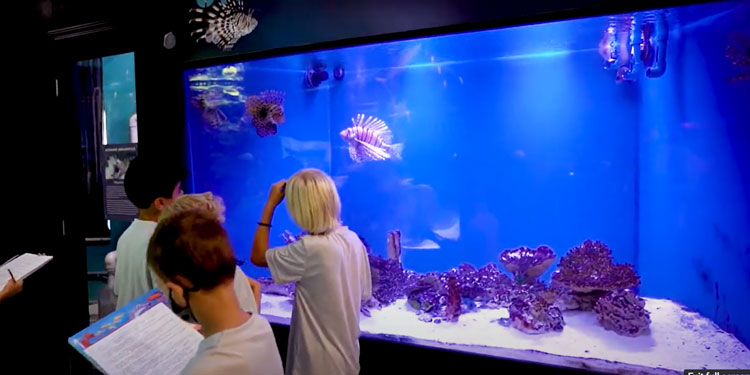 Address: 2000 Cranford Avenue, Fort Myers, Fl, 33916
Opening Hours: Monday – Saturday: 10am to 5pm, (Closed Tuesdays), Sunday: Noon to 5pm
Cost: General Admission – $19.5, Children Admission (Ages 3-18) – $15, Student Admission (With ID) – $15
There's so much to do at the IMAG that you might be a little overwhelmed when you first step inside.
Bring your children because there's a lot here to entertain and delight them, from the augmented reality sandbox exhibit about the local watersheds to a TV studio simulation that makes you look like a real-life weatherperson.
There's also a living lab complete with a replica of the USS Mohawk.
The 3D movie theater is a favorite of patrons, so check to see what's playing when you visit.
If you get hungry, grab a bite to eat while at the cafe. Tickets are available through IMAG's website, but you can also pay at the museum.
Eat, Stay, Travel
While in Fort Myers, a few locations offer unique places to stay, have a drink, or get around. Check out these during your visit.
Point Ybel Brewery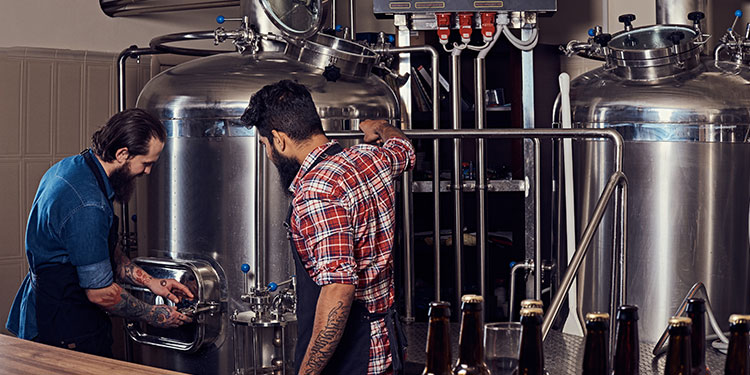 Address: 16120 San Carlos Boulevard Suite 4, Fort Myers, Fl 33908
Opening Hours: Mon-Tue 2 pm – 8 pm, Wed-Sat, 2 pm – 10 pm, Sun 12 pm- 8pm
Costs: Varying rates for different orders
Kick back and try something new with your group at Point Ybel Brewing Company.
This local favorite offers a relaxed atmosphere with board games you can play at the indoor picnic tables inside.
Try a few samples and then indulge in a beer that suits you.
The head brewer says he would never serve something he wouldn't drink, so you know it will be delicious.
There are even food trucks on-site if you want a bite to eat while enjoying the live music and games.
Pink Shell Beach Resort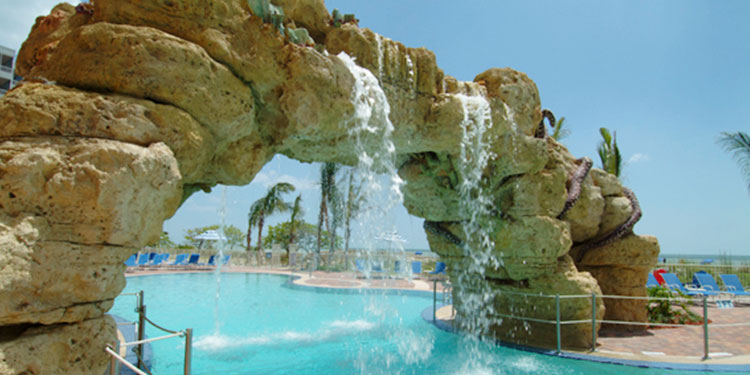 Address: 275 Estero Boulevard, Fort Myers Beach, FL, 33931
Opening Hours: Open 24 hours
Costs: Rates Start from $125
While Pink Shell is still cleaning up after Hurricane Ian, they're returning fast.
This resort traditionally offers many activities, including beach yoga, crafting, and kayak tours.
The spa has gotten rave reviews for excellent services and is a perfect way to pamper yourself during a long and busy vacation.
Spend time on the private beach with their umbrella and beach chair service. It's all about pampering yourself.
Check the website before you book to see which activities are back online as they recover.
Guests praise the affiliated restaurants and service for the most part.
Check out the e-bike rentals if you want to leave and visit nearby locations like Bowditch Point Park.
The resort provides almost everything you could need on a trip if you just speak with someone on staff about what you're looking for.
Key West Express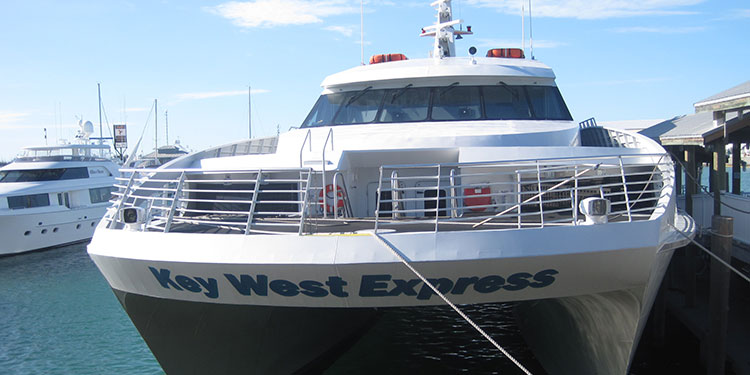 Address: 1200 Main Street, Fort Myers Beach, Florida 33931
Departure Hours: vary from boarding, usually starting from noon
Cost: Adults $185, Seniors (62+ Years Old) $175, Juniors (5-12 Years Old), $135, Children (4 and Younger), $85
If you want to take a little side trip while you're in Fort Myers, check out Key West Express.
This service puts you on a fast boat that skims over the water and takes you straight to Key West – and back when you're ready to return.
It even has a cocktail and snack bar to enjoy the ride without getting hungry.
The outdoor deck on top of the boat has excellent water views and is worth checking out, especially if you're on board during sunset.
It takes about four hours to get to Key West on this boat.
You can only bring two pieces of carry-on-sized luggage on board.
If you need more items, check with the company to see what fees you may have to pay.
You must have an ID if you're over 18, and anyone under 18 needs parental or guardian supervision. Pets and bikes are both welcome on the ferry for a fee.
Outdoor Experiences
If you like to see Florida's natural beauty at its best, these locations will be perfect.
Six Mile Cypress Slough Preserve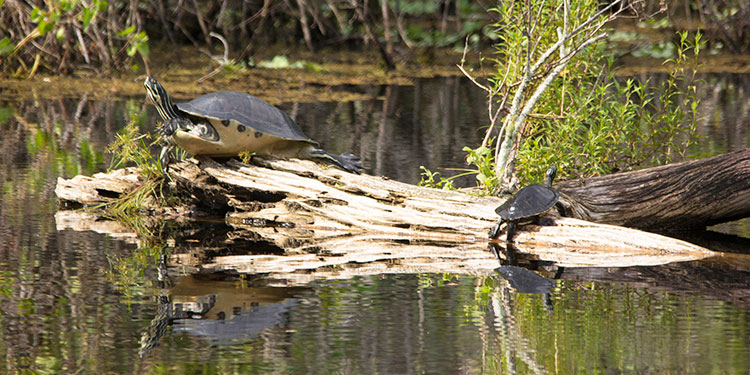 Address: 7791 Penzance Boulevard, Fort Myers, Florida 33966
Opening Hours: Boardwalk - Open every day dawn to dusk, Interpretive Center open every day except Monday 10am to 4pm 
Cost: Parking fee is $1 per hour per vehicle, maximum $5 for the day
This nature preserve offers an escape from the hustle and bustle of the city, giving you access to the wild side of Florida and many local species.
It features an elevated walkway that makes it easy for anyone to enjoy, from children to people with mobility devices.
However, leave your canine friends home, as you aren't supposed to bring dogs into the park.
Parking isn't free. You can pay hourly or daily, depending on how long you intend to stay.
If you want to spend more time here, you can plan a picnic and use the available tables to eat and linger. Restrooms are available on the property as well.
Note: Alligators are in the preserve, so be aware of where you step as you meander.
Lovers Key State Park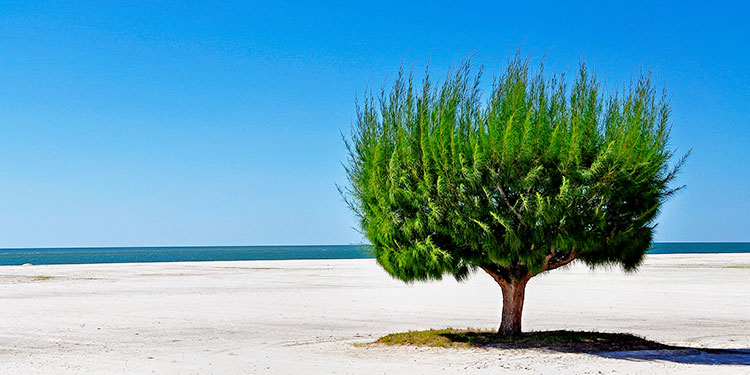 Address: 8700 Estero Boulevard, Fort Myers Beach FL 33931
Opening Hours: 8 a.m. until sundown, 365 days a year
Cost: $8 per vehicle
Lovers Key State Park has two miles of beachfront property for you to enjoy on your trip.
There are shaded trails, a discovery center where you can learn more about the property, and fishing on the property.
The park is so beautiful that it's common to see couples getting married with the backdrop of the Gulf of Mexico glimmering behind them.
If you prefer to get to the beach faster than walking on the trails, you can take the provided tram to the shore.
You can also venture into the water. They have kayak, canoe, and paddleboard rentals you can take into the estuary.
If you do, expect to meet some local wildlife because anything from manatees to alligators may be in the water.
You can even get a guided tour with a local expert if you want an escort.
Purchase passes online before you go to make things a bit easier.
Fort Myers Art Walk and Music Walks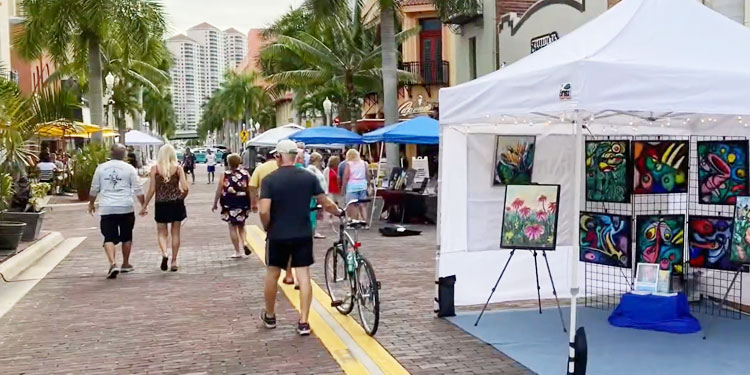 Address: Fort Myers River District
Opening Hours: First Friday of each month, where from 6-10 pm
Cost: Free entry
The Fort Myers Art Walk takes place on the first Friday of every month in the Fort Myers River District.
The Fort Myers Music Walk takes place in the River District as well.
It happens every third Friday of the month and features many different genres.
Expect to hear anything from blues to rock to rhythmic drums. Both events last from 6 PM until 10 PM.
Head downtown and start walking around the local businesses to participate in these events.
You'll see advertised specials, exhibits, and live performances. Choose which ones you want to partake in to make the evening your own.
Featured performers and showcases change each time, so check out the calendars on the River District Alliance's site to see what you might expect during your trip.
Barrier Island Trips
Address: 14341 Port Comfort Rd, Fort Myers, FL
Fort Myers is closely associated with the barrier islands of Sanibel and Captiva.
Each island is, in part, a wildlife refuge, so there's a lot of unspoiled beauty to enjoy. It's also a biker's paradise with more than 25 miles of paved trails.
Many people also kayak, visit the historical village, or comb the beach for seashells while they're there.
Check to see what's open before you go. Storms may damage the islands and make them inaccessible at times.
Different parts of the islands and various attractions will be available at varying times of the year.
The Best of Florida's Offerings
Visit Fort Myers to see what Florida has to offer. As long as you appreciate outdoor pursuits, you'll find something to love here.
Spaces at the most popular hotels and attractions can fill up quickly during peak season, so book early and secure your spots before they're gone.
Note: Keep in mind that information about travel can change quickly. To make sure your trip is fun and safe, we encourage you to double-check official websites and government/travel advisory sites for the latest information on travel restrictions, entry requirements, and safety measures.