Idaho is a hidden gem State known for its sprawling mountains, lakes, unique landscapes, and astounding waterfalls.
Its pristine wilderness is loaded with opportunities for memorable adventures.
From hiking on the smoky mountain to kids-friendly thematic parks, there's a range of activities to suit everyone—especially the little ones.
Perfect for families looking to explore thrilling indoor and outdoor recreational pursuits.
But the natural wonders aren't the only thing the state has on its plate!
Several informative and historical museums are centered around major cities like Boise, Coeur d'Alene, and Idaho Falls.
Take your kids to learn a lot through these centers' hands-on activities and workshops.
If you plan to visit Idaho, keep scrolling to find out the activities that suit your family the best.
Things to Do in Idaho with Kids
Play fun games with kids at Idaho Falls Family Fun Center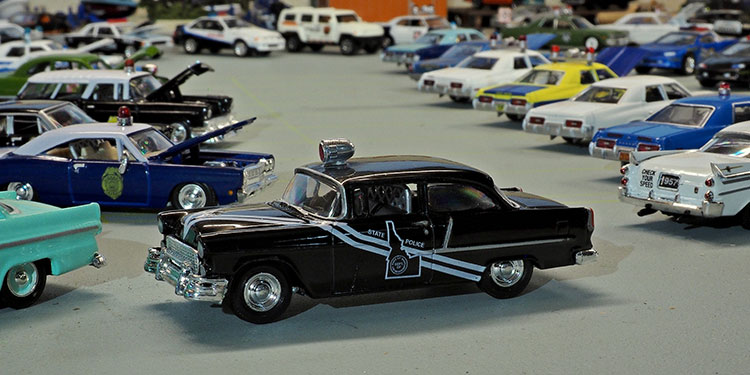 Location: 755 S Capital Ave, Idaho Falls, ID 83402, USA
Opening hours: Open Monday to Saturday (Check the website for timings)
Cost: Varies for each activity
Which kid wouldn't love to smash objects and splatter paint all over the place?
Not just kids, this family-oriented activity center in Idaho Falls Center has a bundle of fun activities to entertain everybody.
The center has three smash rooms, a paint room, and a minute-to-win-it room where your kids can leash out the artist in them by splattering paint all over.
Likewise, you can vent your stress with various objects in the smash room. It is quite a therapy for you and your kids.
Don't forget to put on protective gear for your kids to avoid possible accidents.
Tip: The center customizes the themed rooms as per your requirement, so reach out in advance if you want to book one.
Visit Idaho Falls Zoo at Tautphaus Park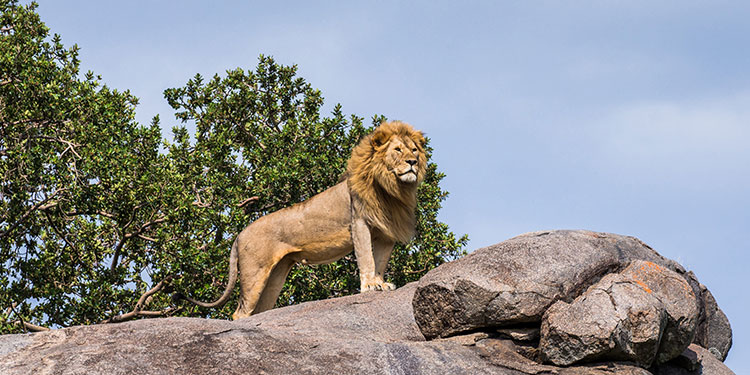 Location: 2925 Rollandet Ave, Idaho Falls, ID 83402
Opening hours: Open daily from 9:30 am to 5:00 pm
Cost: $0.5 - $8.00 (Cart rentals for toddlers cost $5)
With an exhibit of more than 130 species of animals and birds worldwide, Idaho Falls Zoo is committed to conserving the animals and their natural habitats.
Your little ones will learn much about animal behaviors and ecosystems through the information booths and field trips while having fun.
The zoo also hosts thematic events on special days and festivals to promote conservation.
And you may even book the place for your kids' birthday parties and family gatherings.
But make sure to confirm your reservation with the staff whenever you make one. People often mistake inquiry submission for a booking.
Tip: If you are eager about animal welfare, you can donate to the conservation of the animal you choose.
Enlighten kids about Humanity at the Idaho Anne Frank Human Rights Memorial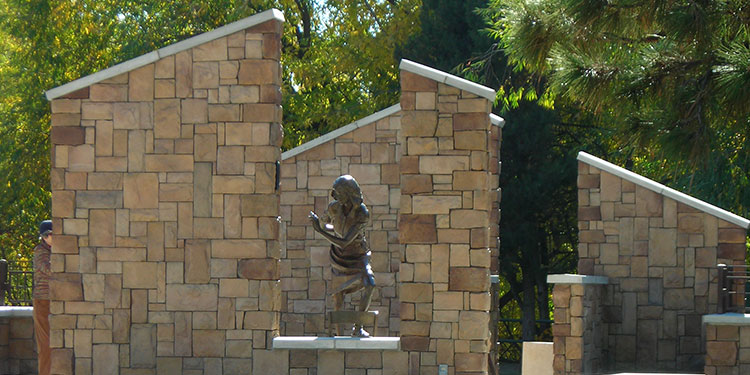 Location: 770  8th St, Boise, ID 83702
Opening hours: 24 hours open
Cost: Free
The Anne Frank Human Rights Memorial is an ode to the world's greatest humanitarians.
You can find inspirational quotes and meaningful messages inscribed on the memorial walls that will positively influence your child.
If you want to learn about the history of humanitarians and their struggles, then signup for an interactive session in Marilyn Shuler's classroom.
After the visit, you may relax by the water and enjoy snacks with the kids.
However, if you cannot visit, sign up for the virtual tour through their website.
Tip: Don't forget to bring anti-allergen if your child is allergic to pollens or bees.
Swim with Sharks at the East Idaho Aquarium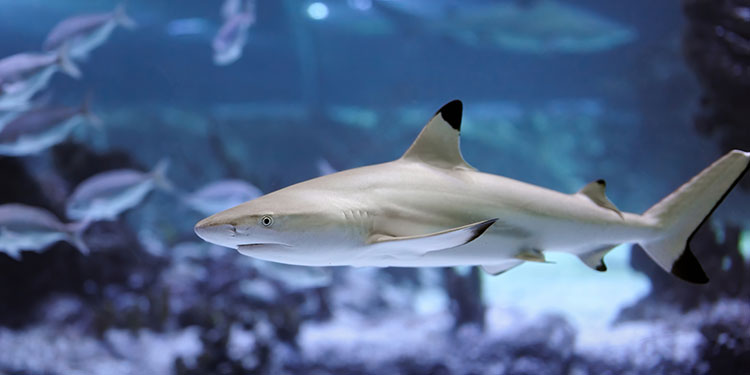 Location: 570 E Anderson St, Idaho Falls, ID 83401
Opening hours: Monday - Saturday/ 11:00 am - 6:00 pm & Sundays/ 1:00 pm - 6:00 pm
Cost: Varies with age group (Separate charges apply for interaction with animals)
The Idaho Aquarium has a lot to feed that curious mind of your kid with its rare collection of different aquatic species.
Since its foundation in 2013, the aquarium has offered ocean life exhibits and interactive sessions with animals and birds.
You get to learn and interact with all varieties of sea creatures through a guided tour of the zookeeper.
Let your little ones enjoy feeding the birds, petting a fish, or playing with bugs, sloths, and porcupines.
For more of that adrenaline rush, take the chance to swim with sharks for 20 minutes.
Tip: If you prefer, get VIP passes as it has food tokens that will be more convenient for feeding the fish.
Enlighten your kids on Science and History at the Museum of Idaho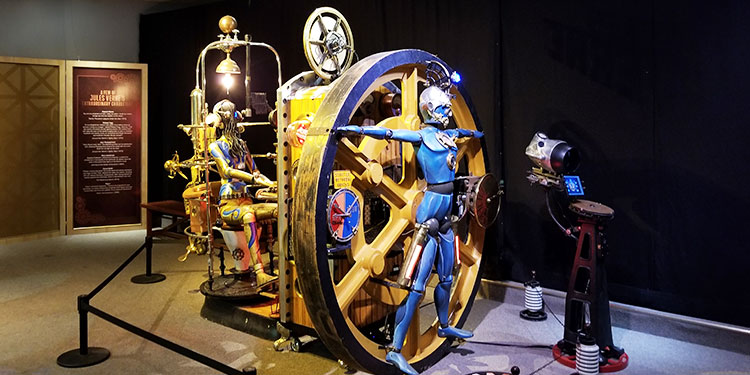 Location: 200 N Eastern Ave, Idaho Fall, ID 83402
Opening hours: Monday to Saturday/ 10:00 am -6:00 pm & Sundays/ 1:00 pm - 5:00 pm
Cost: $14.63 for Adults, $13.59 for Seniors, $12.54 for Students
If your kids are into history and science, it's mandatory to experience the world-class exhibits of the most popular and influential historians at the Museum of Idaho.
You can find a display of historic warriors like Genghis Khan and unusual prehistoric animals, traditional arts, and toys.
Don't forget to explore the Marie Putnam Discovery Room for more kid-centric activities. You will find activities like climbing, crawling, books, and experiments here.
An interactive session and occasional musical exhibit are other significant museum highlights. Check out the website for more details and booking before visiting.
Tip: Parking can be quite an issue; therefore, it's better to reach early and book your spot if you have an automobile.
Let your kids have fun at the iJump Trampoline Park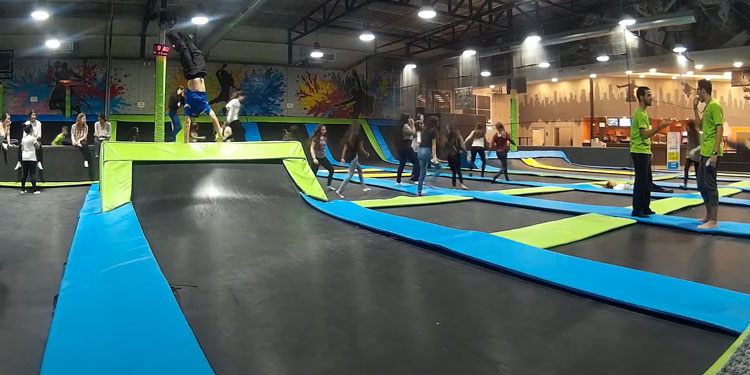 Location: 2670 E 14th N, Idaho Falls, ID
Opening hours: Wednesday- Sunday
Cost: $8 - $12 per hour and age groups (Check their official websites)
Get wholesome entertainment for you and your family at the first-ever indoor trampoline park in Southern Idaho spread out in an area of 10,000 square feet.
It has multiple trampoline options, a bouncy dodgeball area, and a foam pit. There are massage chairs as well for you to relax afterward.
The park often organizes hour-long open jump sessions to test your skills. But your kids need to be 12 years or older for this.
You can also set up a birthday party for your kid here. And there's a separate jump session for toddlers only on Thursdays.
Tip: Book the place in advance for birthday parties and other corporate events.
Watch a Baseball Game at the Melaleuca Field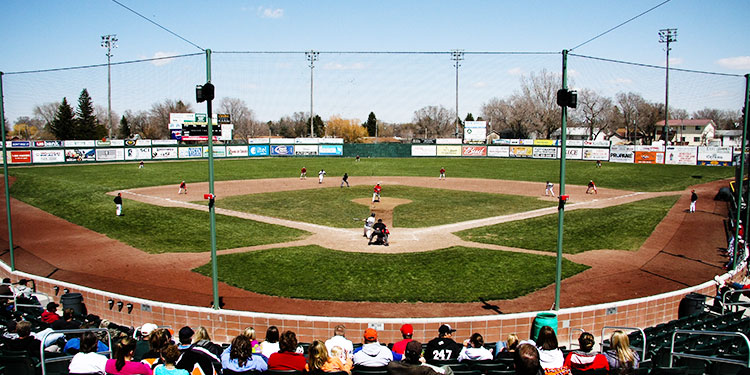 Location: 900 Jim Garchow Way, Idaho Falls, ID 83402
Opening hours: N/A
Cost: Varies for individuals and groups in different seasons
What better way to spend quality time with your kid than watching a feisty baseball match?
Melaleuca Field offers a seating capacity of 3600 people and is best known for baseball games since its establishment in 2007.
The Kentucky bluegrass on its surface makes the field look unique and even more beautiful to look out for.
It is named after the company of businessman Frank VenderSloot who donated a considerable amount to complete its construction.
Make a booking if you are here during the baseball season. You and your family will love the Chukars game the most.
Many snacks and food stalls are around the corner for you to refill your extra excitement.
Tip: Parking can sometimes be difficult, so opting for a rental car or walking is is the best option.
Bring out the Artist in your Child at the Art Museum of Eastern Idaho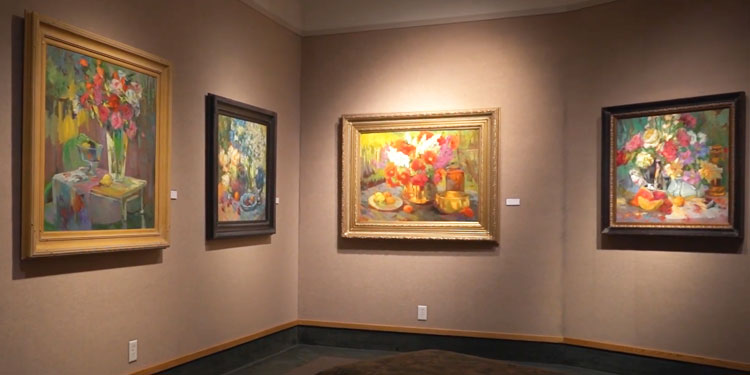 Location: 300 South Capital Avenue, Idaho Falls, Id 83402
Opening hours: Tuesday - Friday/ 10:00 am - 5:00 pm & Saturdays/ 10:00 am - 4:00 pm
Cost: $3- $10 (Varies with age and number of people/ Ask before admission)
For a child-centered interactive learning area and art workshops, you must visit the art museum of Eastern Idaho.
This museum has been accessible to the public since October 19, 2002, and the board of directors runs it as a non-profit art education center.
Five different galleries showcase the artwork of local and global artists in the museum that you can enjoy while signing up your kid for a couple of days of the workshop.
Besides, the museum holds featured collections most frequently. Check their website for an ongoing one while you visit.
Tip: They also offer one-day sessions, and their admissions are free.
Go Biking at the Snake River Greenbelt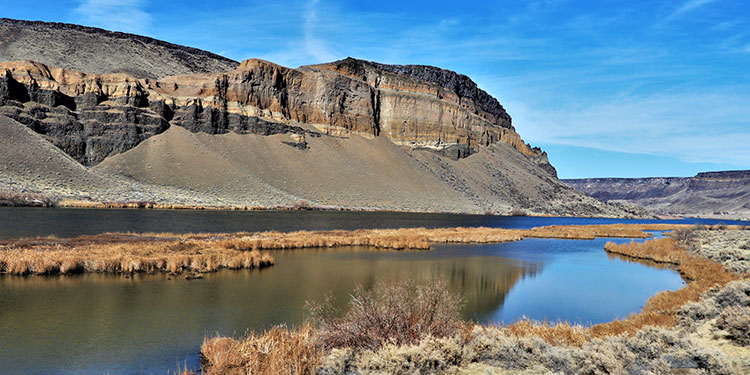 Location: A St, Idaho Falls, ID 83402
Opening hours: Daily
Cost: Free
A ride on the biking trail along the Snake River Greenbelt with your little daredevils is one of the preferred activities for family outings.
This river holds historical importance for being a reason for the very establishment of the city.
The green belt spreads out for five miles on both sides of the river. It has a view of Idaho Falls and access to a beautiful Japanese garden.
The locals host the Great Snake River Duck Race annually with vintage cars and boats.
You can also experience a mid-summer festival and regional art and artistry display.
Tip: If you are fond of fishing, take permission as it is allowed in limited spots along the river.
Enjoy a Picnic with your kids at Shoshone Falls Park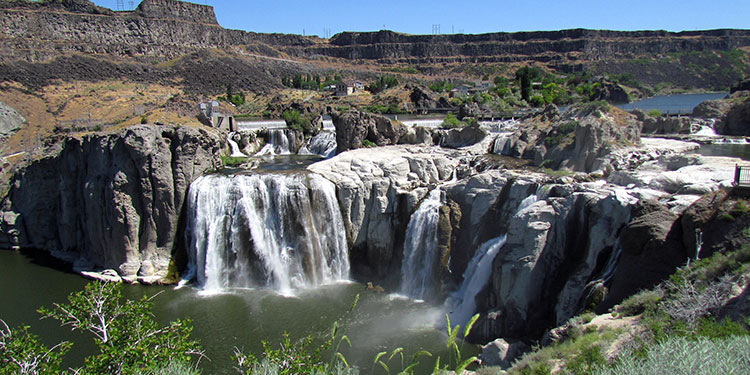 Location: 2015, Nielsen Point Place, Suite 200, Twin Falls, Idaho 833301
Opening hours: 7:00 am - 9:00 pm
Cost: Free 
The Shoshone Falls, also known as 'The Niagara of the West," is one of the fascinating tourist attractions.
This 212 feet tall and 900 feet-wide waterfall flows down through deep basalt Canyon to the Columbia River.
It is decked up with luscious gardens, a playground, and picnic benches. There is a dedicated swimming hole as well for the kids to enjoy.
You can pack your picnic basket and enjoy a family picnic. Or else order snacks and drinks from nearby eateries.
If you are lucky enough, you may even see a double rainbow over the falls.
Tip: It's best to visit this place during spring as the snow melts and the falls look ravishing.
Learn and have fun with your kids at the Discovery Center of Idaho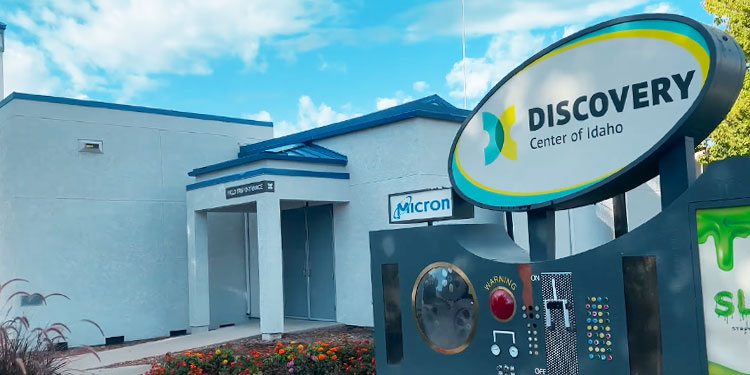 Location: 131 W Myrtle St, Boise, Id 83702
Opening hours: 10:00 am - 4:30 pm (Monday - Saturday), 12:00 pm - 4:30 pm on Sundays
Cost: Free
An elaborate exhibition of science and technology with an excursion of nature is what the Discovery Center of Idaho has to offer to the young people.
From a vast play area to dinosaurs and exhibitions, every nook in the center is absolutely meant for kids.
If your children enjoy Disney movies, make sure to go through the Star Wars section. You can also find star wars fan exhibitions seasonally.
The center also offers STEM learning programs on-site, in camps and field trips, and virtual sessions.
In addition, the center has hands-on exhibits and thematic exhibitions. Reserve your tickets online to get early access.
Let your Kids Learn Religious Values at the Idaho Falls Temple & Visitors Center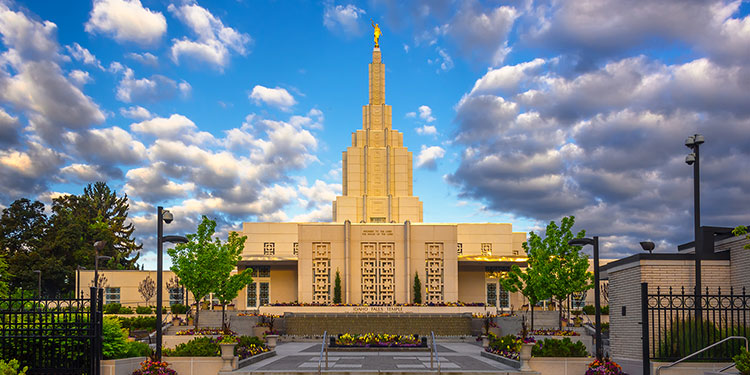 Location: 1000 Memorial Drive, Idaho Falls, Idaho 83402
Opening hours: 9:00 am - 9:00 pm
Cost: Free
A visit to the Idaho Falls Temple dedicated by President George Albert Smith will teach your kids to have faith in positive energy and cultural values.
It is actually the very first temple built in Idaho and the first one made with a central spire.
You kids will learn about Jesus Christ of Latter-day Saints and the Book of Mormon here.
Presentations, feature films, and displays about Thorvaldsen's Christus statue are in the public visitor's center inside the temple perimeter.
Besides the breathtaking architecture, the serenity of the gorgeous waterfall is a major highlight to look out for.
Book Your Trip to Idaho For Next Summer Break
As you know by now, Idaho is one of the most suitable destinations for family holidays.
With abundant natural heritages and kid-centric activities, every time spent in this majestic city will be worthwhile for the kids and the entire family.
And finally, don't forget to delve into the local Idahoan cuisine. You and your family will love it!
Enjoy a happy family vacation!