As the capital city of Idaho, Boise is best known as the "City of Trees" for its richness of forests.
Settled alongside the greenbelt of Boise River, it has a perfect blend of wilderness and an urban lifestyle.
The abundance of natural heritages like waterfalls, parks, and rivers often mesmerizes visitors.
During summers, you can explore the national parks and river belts, whereas skiing and ice skating are fit for winter.
The city equally holds historical essence with destinations like the Anne Frank Memorial and the Old Penitentiary site.
And if you wish to make the best of your trip, go through the following list of the best things you can do in Boise, Idaho.
Things to Do in Boise, Idaho
Explore the Floral Beauty of Idaho Botanical Garden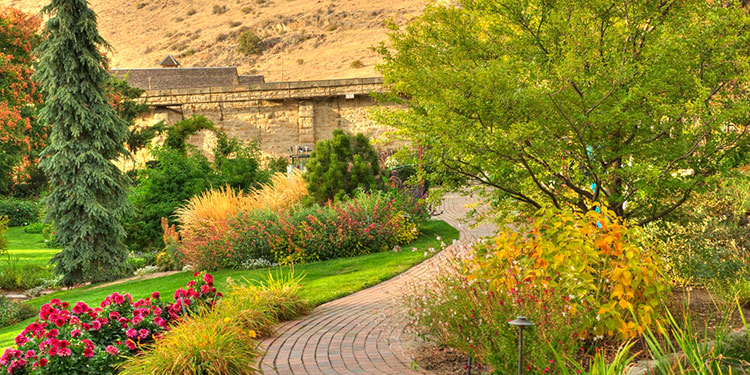 Location: 2355 N Old Penitentiary Road, Boise, Idaho 
Opening hours: 9:00 am to 5:00 pm (Wednesday to Monday) 
Cost: adults $12, seniors $10, children $8
Best time to visit: Spring and Winter and holidays 
The Idaho Botanical is heaven for those who are passionate gardeners.
Take a self-guided tour and stroll around the 15- acre beautiful flora gardens to learn about a fantastic range of plants and wildlife.
Photogenic gardens, ponds with large specimens of Koi fish, and mesmerizing lights are the major attractions of this garden.
And while you stroll around, you are sure to be filled with many delicious treats as several food vendors are everywhere.
Tip: It also provides summer classes and workshops on gardening.
Learn About Prison History at the Old Idaho Penitentiary Site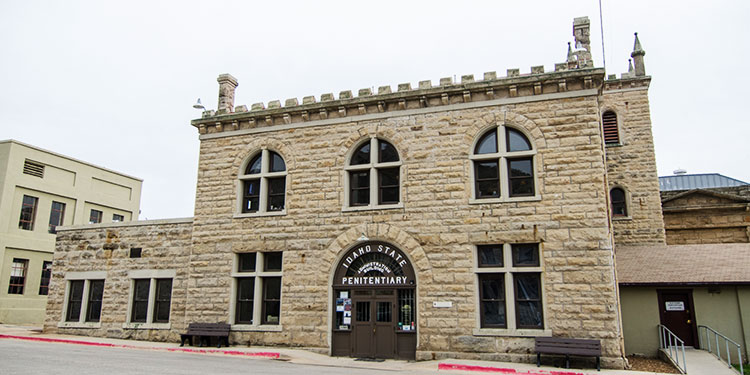 Location: 2445 Old Penitentiary Road Boise, ID 83712 
Opening hours: Varies in summer and winter 
Cost: Varies based on age group (Guided tours will cost an extra $2) 
Best time to visit: Weekdays are likely to be less crowded.
The Old Idaho Penitentiary Site holds the essence of being one of the four territorial prisons open for public display.
It is a century-old prison that reflects the history of prison scandals, escapes, and prisoners.
You will get a close look at the lifestyle of prisoners and learn how the city's transition impacted it.
Take at least two hours of time to explore the main building, the exhibits, and the garden.
Although it's less likely to have a waiting time, reserve early for your convenience, specifically during weekends.
Tip: The historical society annually holds events like Paranormal investigations, cemetery tours, and scavenger hunts.
Pay Your Tribute to the Humanitarian Anne Frank at Her Memorial in Idaho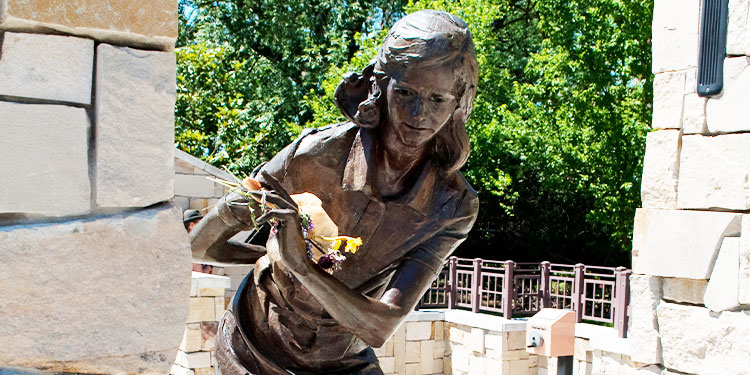 Location: 770 S 8th Street, Boise, ID, 83702 
Opening hours: 24 hours open 
Cost: Free 
Best time to visit: Weekdays
This Human Rights Memorial is an education park dedicated to the late humanitarian Anne Frank.
It encourages humanity by inscribing stories of humanitarians on walls and sculptures.
Visitors can take a self-guided tour and learn the history of Anne Frank through its "Quote Walls'' and rotating exhibits.
And if you want to give your leg rest, relax by its waterfalls admiring the magnificent architecture of renowned architect Kirk Kurst.
Tip: You can also opt for a virtual tour through their website if you are unable to visit in person.
Experience the Artistic Boise Art Museum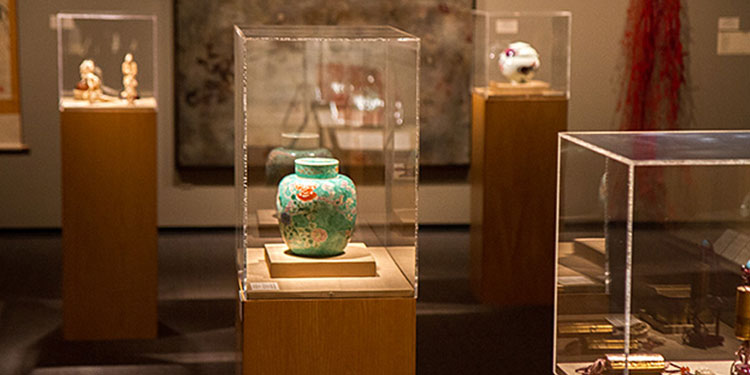 Location: 670 Julia Davis Dr, Boise, ID, 83702 
Opening hours: Tuesday- Sunday (10:00 am – 5:00 pm), opens till 7:00 pm on first Thursdays 
Cost: admission range from $3- $6 (depending on age group)
Best time to visit: Weekdays
Boise Art Museum is an absolute paradise for art enthusiasts. It was even awarded with national accreditation by the American Alliance of Museums.
The founder's only mission in establishing this museum was to create an engaging art experience for visitors.
In addition, you can be part of their premiere cultural events like Art in the Park, which displays contemporary art and crafts.
These events even have hands-on activities for children and serve local food and music. Check their websites to find out more about such events.
Tip: Stop by the gift shop for souvenirs, as a good art collection is on sale.
Take an Evening Stroll in Camel's Back Park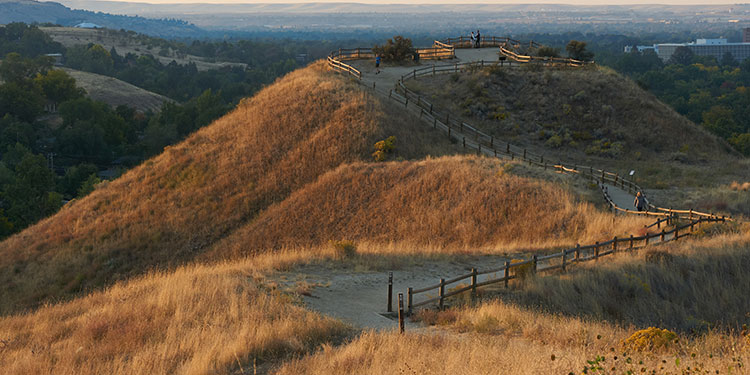 Location: 1200 Heron Street, Boise, ID 83702 
Opening hours: Sunrise to sunset 
Cost: Free  
Best time to visit: Spring and Fall seasons 
Difficulty level: Easy
The Camel's Back Park resides on the foothills of Boise and is ideal for those looking for a short hike to the wilderness.
With a slight incline, this 1.7-mile trailway is excellent for all ages, including kids and older adults.
Your destination will surely lead you to enjoy the panoramic city view from the top.
The colorful leaves and flowers make it even more mesmerizing in fall and spring evenings.
Other family-friendly attractions include a small playground, sand volleyball, tennis court, and outdoor gym.
Tip: Make sure to gear yourself up with sun protection and enough water, as it's likely to get too hot and humid in summer.
Taste the Finest Wines at Telaya Wine Co.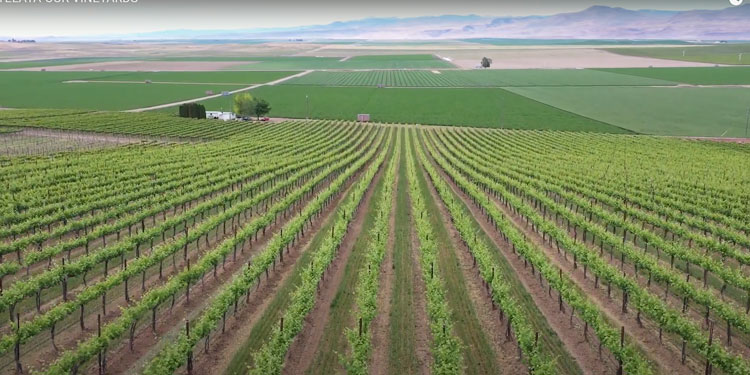 Location: 240 E. 32nd Street, Garden City, Idaho 83714. 
Opening hours: Opens daily at noon (Closing hours may vary-check the website). 
Cost: Free  
Best time to visit: Afternoons
A wide array of wine selections with beautiful scenery is what Telya Wine Company has to offer to wine lovers.
Their handcrafted wines are among the world's most preferred and finest.
The winery offers a tasting room and a tour of its production house to the visitors.
You can make a quick stop for the blind-tasting flight. Or just pick your favorite wine to take along or gift someone.
Also, don't forget to order their famous charcuterie board that goes so well with the wine.
Besides, there are regular wine and food events for the guests.
Tip: It is better to cross-check their wine options on the flights as these can't be changed later.
Enjoy the Panoramic View of the City From Boise Depot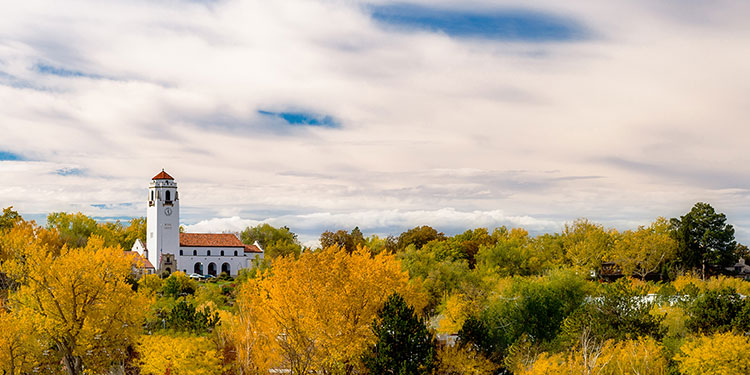 Location: 2603 W Eastover Terrace, Boise 
Opening hours: Open daily except on legal holidays 
Cost: Free 
Best time to visit: Mornings
The Boise Depot is well known for its tall architectural buildings to enjoy scenic views of the entire city.
Initially, the New York architects designed it in 1925 for use as a railroad depot for Union Pacific.
Today, it is one of Boise's most historical museums, showcasing the Spanish-styled architecture that attracts visitors from all around.
The museum also has an exhibit of historical railways and an ancient bell tower.
Their Great Hall, once a waiting room, now serves as a venue to host special events like wedding receptions. So make reservations if you want to hold yours out here.
Tip: Sign up for the personalized tour if you want to learn more about the depot's history and American railways.
Take Your Children to the Kids' Farm at Zoo Boise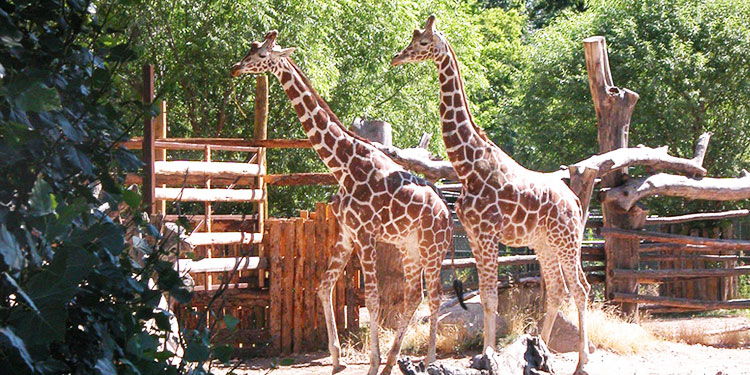 Location: 355 Jula Davis Dr, Boise, ID, 83702 
Opening hours: 10:00 am – 5:00 pm (daily) 
Cost: $9 - $12 (depending on age group) 
Best time to visit: Spring and Summer
The Zoo Boise is just the right spot to lift the spirits of young kids.
It features more than 200 species of animals and a dedicated kid's farm. Your child will love to feed the giraffes and pet the animals at the farm.
You can take a walk or a scooter ride across the zoo.
Likewise, the zoo often hosts thematic events, fundraising shows, and camps. Do check their websites to find one before your visit.
If you visit during winter, animals will most likely be hibernated. So you will just see a few of them.
Tip: Visit on Thursdays for special discounts.
Spend a Day Skiing in Bogus Basin Mountain Recreation Area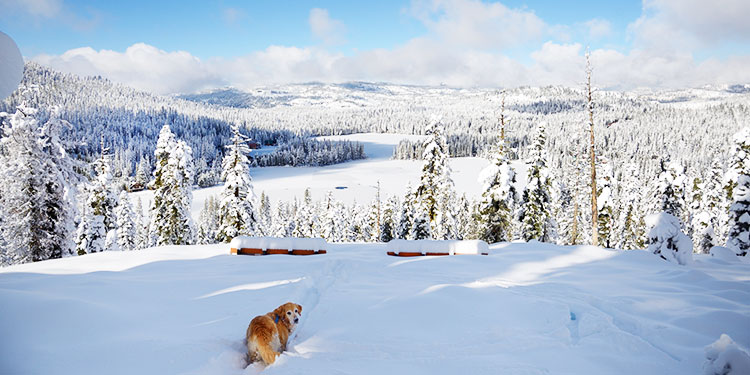 Location: 2600 N Bogus Basin Road, Boise, Idaho, 83702 
Opening hours: 10:00 am – 4:30 pm 
Cost: ticket price varies on seasons
Best time to visit: Winters
Bogus Basin Mountain Recreation Area is a non-profit mountain recreation that has shared the history of Bogus Basin since 1942.
You will find everything from Nordic skiing to snowshoeing, alpine skiing, and snowboarding to suit your interest.
So take a ride to Bogus Basin Mountain and tick off Skiing and Snowboarding from your bucket list.
Best of all, you dont have to be a professional skier as it also teaches beginners.
Although skiing is best suited for winter, you can still hike or bike up the mountain during summer.
Explore Freak Alley and Cherish Their Art Gallery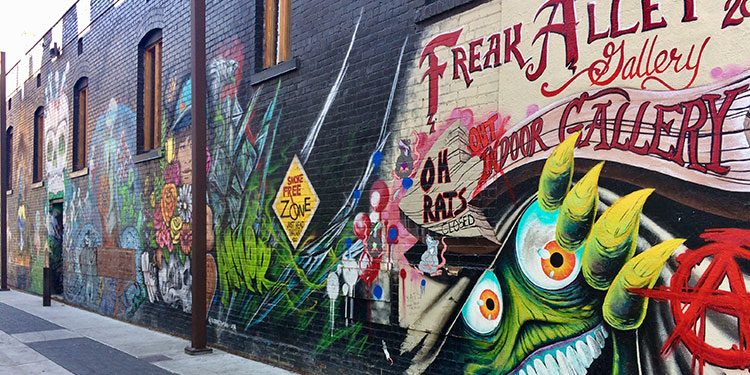 Location: 2101 North 9th Street, Boise, Idaho 
Opening hours: All the time 
Cost: Free 
Best time to visit: Weekdays
Freak Alley Gallery is one of the oldest mural galleries in the Northwest that began in 2002 with Colby Walker's drawing on the doorway of Moon's cafe.
Now, the murals and graffiti-inspired artwork extend throughout the alley of Downtown Boise's 8th and 9th streets.
A lot of photo opportunity awaits the beautiful art in the background that features a display of thematic murals painted by artists all around the world.
You can also simply adore the artwork while enjoying breakfast in the nearby local restaurants.
Tip: Finding a parking spot could be chaotic, so if you are close enough, it's better to walk.
Experience Bird Watching in Hyatt Hidden Lakes Reserve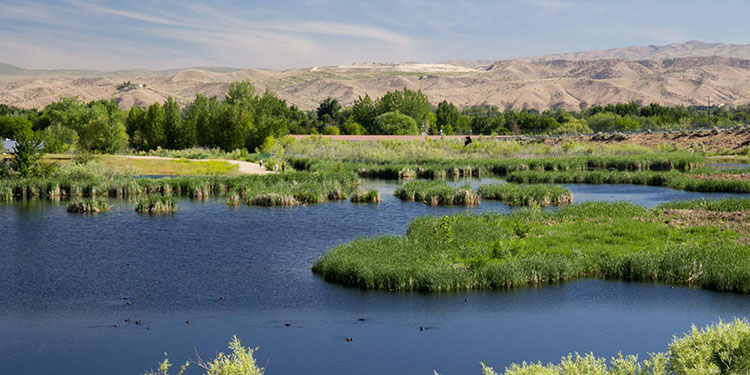 Location: 5301 North Maple Grove Road, Boise 
Opening hours: Sunrise to Sunset 
Cost: Free 
Best time to visit: Early mornings
Undoubtedly, the Hyatt Hidden Lakes Reserve is a rare unexplored wetland reserve.
The reserve preserves all kinds of waterfowl, including geese, different types of ducks, turtles, and muskrats.
The variety of birds you will see depends on the year's season as birds keep migrating.
It is the right spot to spend a quiet and peaceful evening if you are on the west bench of Boise.
Visitors can also hike up the short hill or walk on the trails through the reserve.
Note: Although there are water bodies, they don't allow fishing, boating, or swimming.  
Learn More About Basque Culture at Basque Museum & Cultural Center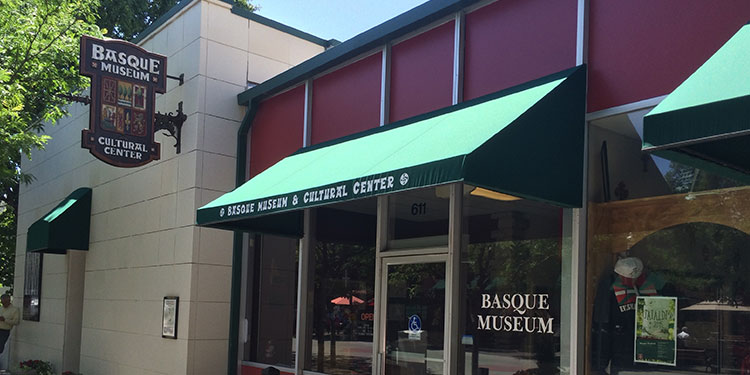 Location: 611 W Grove Street, Boise, Idaho 
Opening hours: 10:00 am – 4:00 pm (Tuesday-Friday) & 11:00 am to 3:00 pm on Saturdays 
Cost: adults $7, seniors & students $6, children $5, and children 5 and under are free
Best time to visit:  During the day.
Basque Museum started as a small museum in 1985 in Cyrus Jacobs-Uberuage House.
Coming to the present day, it has become a hub to display the colorful history of Basques and how they influenced American culture making a place for themselves.
And the Cyrus Jacobs house has been restored to a boarding house that gives you an experience of learning Basque culture.
You can tour it on your own or subscribe to their group tours.
The museum also supports virtual learning and has developed podcasts and documentaries for those who are interested.
Tip: Entry to the homes and museum is accessible on the first Thursday of every month.
Glance Through the Grandeur of the Idaho State Capitol Building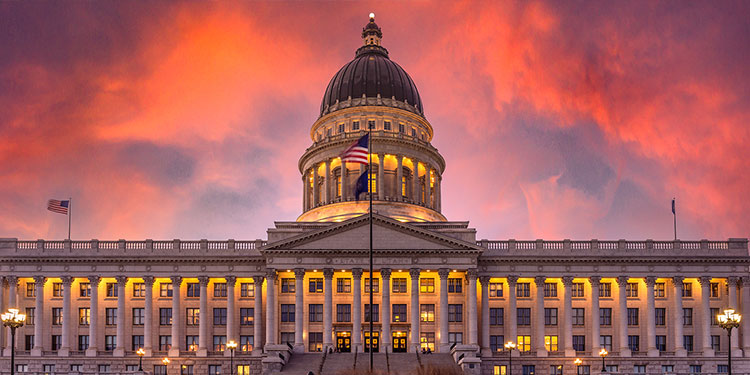 Location: 700 Jefferson Street, Boise, Idaho 
Opening hours: 8:00 am – 5:00 pm (Monday-Friday) & 9:00 am – 5:00 pm on Saturdays 
Cost: Free 
Best time to visit: Weekdays
The state Capitol Building in Boise is home to outstanding monuments, statues, and artifacts.
With a grand display of Idaho's architectural history, this government building showcases the efficiency of the state government.
The awe-inspiring marble, pillars, and architectural aspect of this building are sure to keep visitors amazed.
You can take a sneak-peak of the theater inside the building to learn about its history and the construction process.
Enjoy Craft Beers at the White Dog Brewing Co. in Boise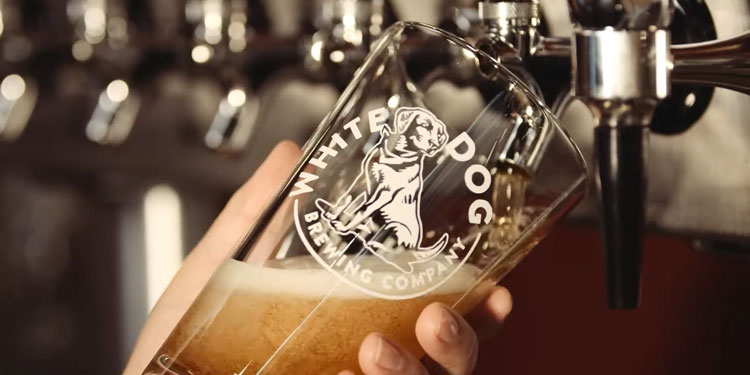 Location: 705 W Fulton Street, Boise, Idaho 83702-7126. 
Opening hours: Varies every alternate day (Check their webpage). 
Cost: Varies
Best time to Visit: Evenings.
What could be a better way to relax than enjoying a chilled crafted beer after a long city exploration?
The White Dog Brewing Cooperation is famous in Boise for its award-winning flagship beer since the owner brought its franchise to the city in 2016.
The brewery has a wide variety of crafted beers, each with excellent brewing and flavor.
There's also a unique and curated food menu that serves the Bacon and Beer burger and White dog fries dipped in cheddar gravy that goes along with the beer.
Tip: Try its special citrusy Blood-Orange Hefeweizen for a delightful taste.
Explore the Vintage Military Artifacts of the Idaho Military History Museum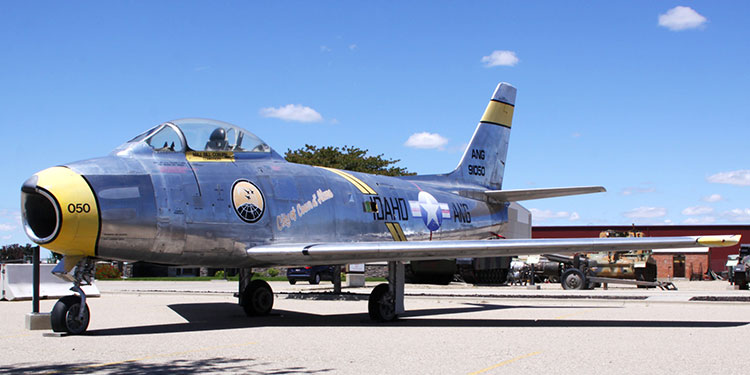 Location: 4692 W. Harvard Street, Boise, Idaho 83705 
Opening hours: Tuesday-Friday/ 10:00 am – 4:00 pm & Saturdays/ 12:00 pm- 4:00 pm 
Cost: Free 
Best time to visit: Weekdays
The Idaho Military Society founded this history museum in 1995 to preserve military history.
It houses the artifacts of people who served the nation in wars.
Learn every piece of history by displaying arms, tanks, and fighter planes used in the battles.
Best of all, you get to learn about the branches' military history.
The museum often organizes social gatherings, special exhibits, and events to pay tribute to militaries.
Watch a Match at the Albertsons Stadium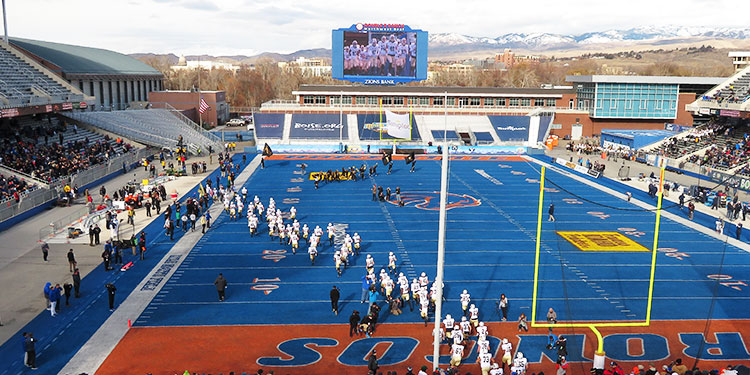 Location: 1910 University Dr, Boise, Idaho 8375-0001 
Opening hours: Varies (Check the match schedule)  
Cost: Varies on matches 
Best time to visit: Weekday games
If you are a football fan, don't miss visiting Albertsons Stadium for a Boise State Football game.
Boise State University opened this stadium in 1970 with a seating capacity of 15,500 people.
Its unique blue 'Smurf Turf' is what makes it stick out from other football stadiums.
The stadium also hosts an annual Idaho Potato Bowl in December, where you can participate in the fan fest and other exciting events.
Tip: The stadium lacks a heating system, so wearing warmer clothing is safer.
Start Planning a Trip to Heaven at Boise!
Now that you've learned about the mainstream destinations of Boise, plan your itinerary accordingly.
Apart from the mainstream tourist areas, there's a lot to explore in the rawness of the city as well.
Take your hiking and camping gear and submerge yourself in the natural wonders of Boise. Don't forget to take a picture for lifetime memories.
Have a happy journey!
Note: Keep in mind that information about travel can change quickly. To make sure your trip is fun and safe, we encourage you to double-check official websites and government/travel advisory sites for the latest information on travel restrictions, entry requirements, and safety measures.