Home to the majestic Grand Canyon and iconic desert flora Saguaro, exploring Arizona is all about finding yourself in the heart of nature.
For romantic getaways, the capital city Phoenix and Scottsdale are on many couples' favorite destination lists. 
From spending the night stargazing to taking a romantic hot-air balloon ride, lovebirds are bound to have a lovely time here.
Theres more for couples to indulge in this Valentine's State!
Blossom your fantasies at some of the luxurious A-listed spas and resorts like L'Auberde De Sedona and The Canyon Suites at The Phoenician.
Or go on a hiking adventure around the Little Colorado River to explore the scenic desert trail.
You are left with many choices! Go through the list to get a better idea of the best things couples can do in this Sunshine State.
Things To Do in Arizona For Couples
Top of the Rock Restaurant: Misty Mountain Hop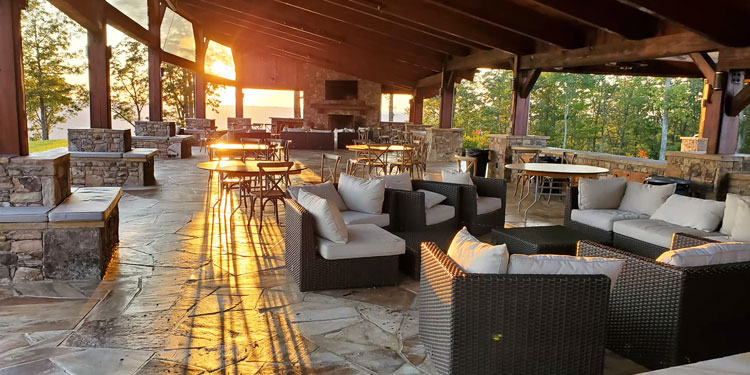 Address: 2000 W. Westcourt Way Tempe, Arizona 85282 
Opening hours: 

Wed to Sun (4:30 pm- 9 pm)


Costs: Varies as per the menu
Overlooking a scenic view of the city and sunset, Top of the Rock Restaurant is a perfect place to spend an intimate evening with your loved one 
The restaurant is known for using fresh ingredients straight from the farm to prepare its food.
So don't forget to try out the delicious vegetarian/vegan and American dishes here.  
If you're not a big fan of dining outdoors, you can sit in the inside area and still have access to the gorgeous city and sky view.
Tip: Make your reservations beforehand, as they're mostly packed.
Arizona Archery Club: The Adrenaline Romance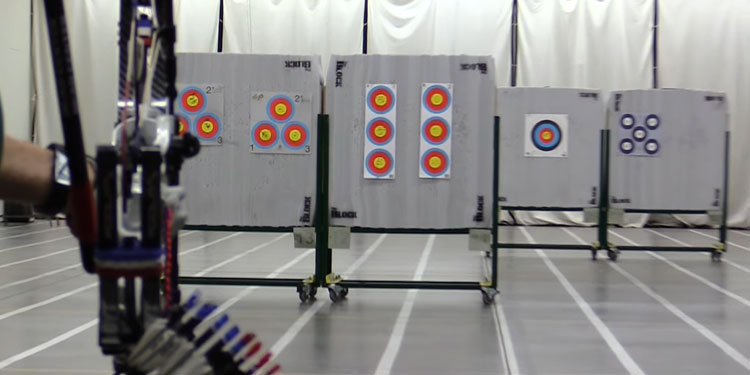 Address: 1115 West Deer Valley Road, Phoenix, AZ, 85027
Opening hours: Tue to Thu (11 am-6 pm), Fri to Sat (11 am - 5 pm)
Costs: $40 per person
Archery is a fun indoor sport where you will not only enjoy the thrill of the game but also brush up your concentration skills in a recreational way.
From hooter shooters to a world-class collection of bows and arrows, Arizona Archery Club is heaven for archery enthusiasts. 
They also offer private archery lessons, where in just one hour, you will learn about proper shooting techniques and all about archery from certified coaches. 
You will not even realize how fast time has passed by!
Rainbow Ryders Hot Air Balloon Ride Co.: Sky Is A Neighbourhood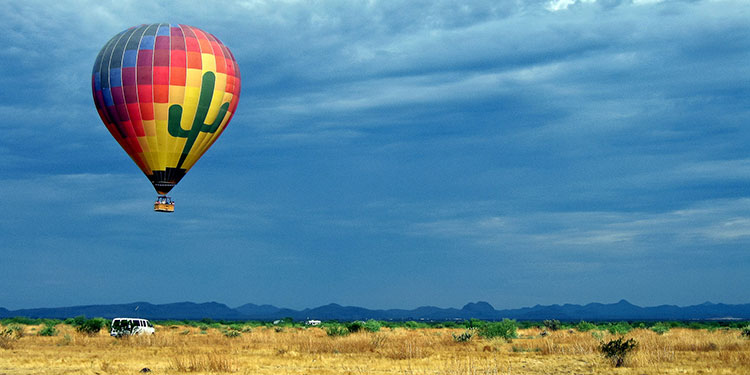 Address: 715 E Covey Ln #100, Phoenix, AZ 85024
Opening hours: Everyday 6 am- 6 pm
Costs: Varies depending on dates
Being able to witness the sunrise or the sun setting down with your partner is one of the most romantic experiences to behold.
At Rainbow Ryders Hot Air Balloon Ride, you will live this exciting moment.
Be prepared to witness a stunning view of the valley and Sonoran desert in the hot air balloon that goes almost 5000 ft up in the sky.
And if you're planning to propose to your significant other or want more privacy while you're up in the sky, go for the private sunrise/sunset tour.
After the ride, there's a small celebration where the pilot pops up some champagne to celebrate the post-hot air balloon joyride.
San Xavier del Bac Mission: Great Are You Lord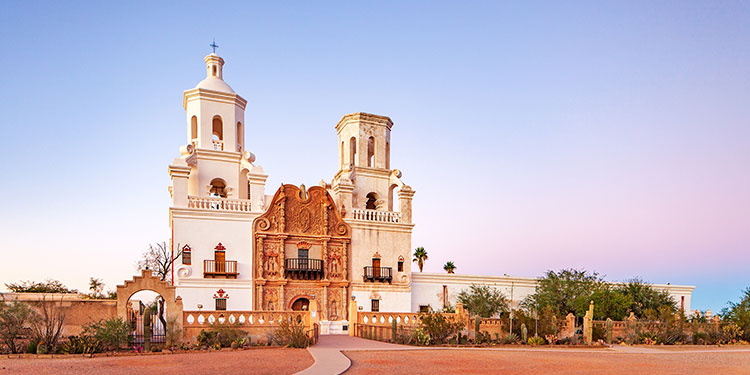 Address: 1950 W San Xavier Rd, Tucson, AZ 85746
Opening hours: Everyday 9 am -4 pm
Costs: No entry fee
San Xavier del Bac Mission is one of the oldest historic landmarks in Arizona and is called 'The White Dove Of The Desert'.
The church is constructed with stunning European architecture and has a rich history making it one of the significant pilgrimage sites of Arizona.
Every corner of San Xavier del Bac Mission sings art. Beautiful paintings, intricate designs, wooden doors, and artwork all over the ceiling are a sight to take in.
Exploring this peaceful chapel with your beloved is quite a romantic activity to do.
Note: Taking photographs during services hour is not allowed.
Boulders Resort & Spa Scottsdale: A Daydream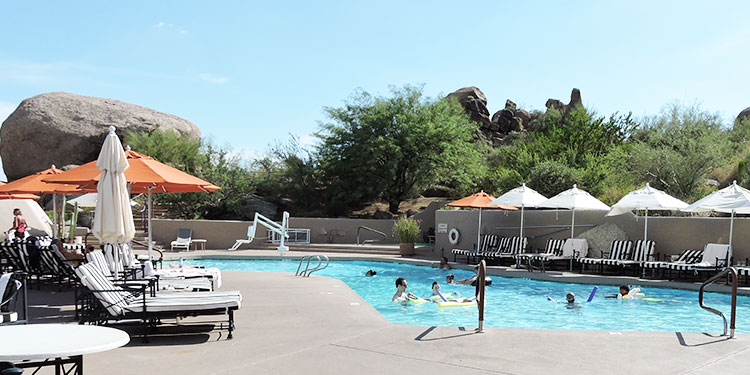 Address: 34631 N Tom Darlington Dr, Scottsdale, AZ 85262
Opening hours: 9:00 AM – 5:00 PM
Costs: Varies according to the type of spa & massage service
Ranked as the number one spa abode in Arizona, Boulders Resort & Spa Scottsdale is the ultimate destination for that relaxing couple spa experience.
Nestled in a massive natural setting, you have options for a top-notch spa service and also other rejuvenating benefits like advanced skincare and aromatherapy enhancements.
Or dip into its heated swimming pool together to cool off. Its a great place to unwind after a long day of exploration.
Truly a spa oasis!
Tip: Arrive 30 min before your session.
Outdoor Movie Magic: Watching The Sky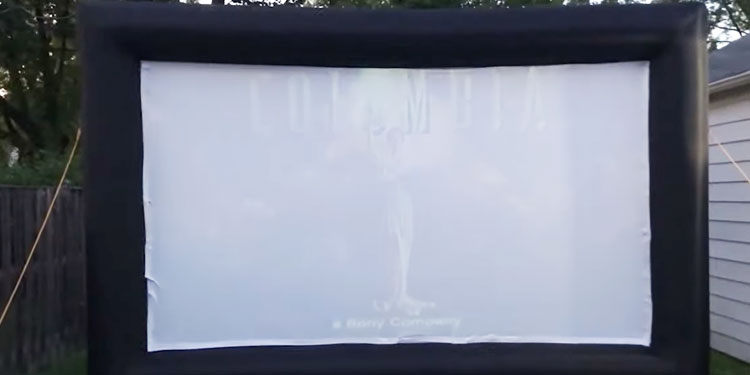 Address: Queen Creek, AZ, United States, Arizona
Opening hours: Everyday 8 am to 8 pm
Costs: $610 for 12 Screen
No matter where you are, going out for a movie date will never get out of fashion.
Outdoor Movie Magic is one of a kind outdoor movie screen rental. They provide you with the best screen picture and sound so you can watch a film just like a cinema feel.
The best part is you can watch the movie literally anywhere– under the stars, near the pool, beach, or backyard.
Best of all, you get to choose the size of the screen. 
Tempe Beach Park: Walking On Sunshine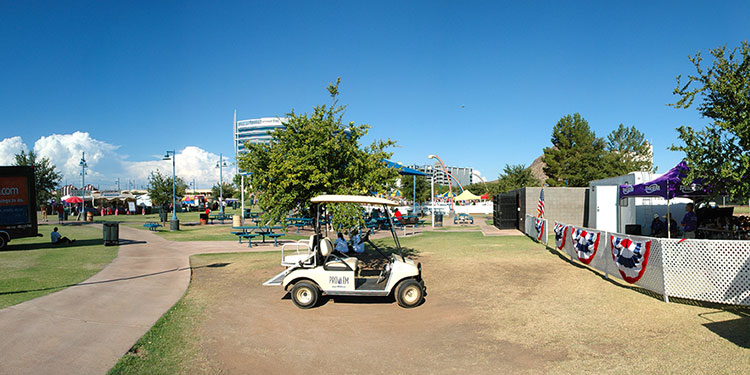 Address: 80 W Rio Salado Pkwy, Tempe, AZ 85281
Opening hours: 5 am - 12 am
Costs: free entry
Tempe Beach Park is ideal if you want a cute little picnic date with your partner. 
This park is spacious and has picnic tables on the grassy areas. You can also grab a meal nearby and enjoy it here.
Another outdoor activity you should try is boating and fishing. It's one of the loved activities of this park.
Couples who want a peaceful walk around the greenery should stroll along the waterfront.
Route 66 Long Drive: Life Is A Highway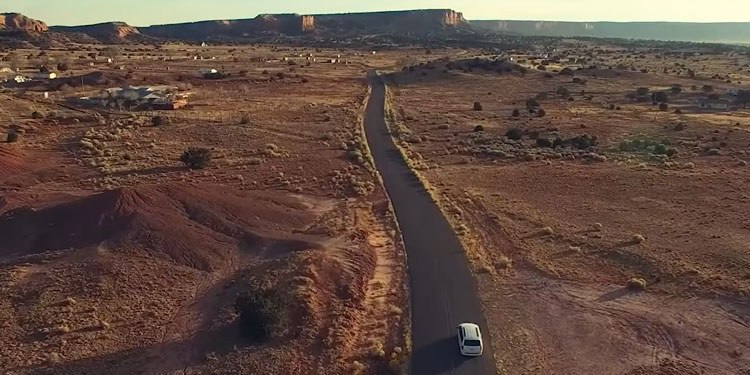 Address: U.S. Rt. 66, Arizona, United States
Known as the 'Main Street' of the United States, Route 66 is a picturesque and historical highway.
Stretching across Chicago, Illinois, to Santa Monica, California, this highway is the ultimate romantic drive for love birds. 
So get ready to spend quality time away from the hustle and bustle, navigating this route together.
And don't miss out on the chance to stop by the quirky roadside attractions and pull over when it's time to catch the gorgeous sunset in the expansive sky.
The Canyon Suites at The Phoenician: Honeymoon Paradise 
Address: 6000 E Camelback Rd, Scottsdale, AZ 85251, United States
Opening hours: Open 24 hours
Costs: Starts from $656 for one night
Did you know? The iconic music power couple Beyonce and Jay-Z stayed at The Canyon Suites at The Phoenician for their honeymoon.
No wonder it's rated as the best hotel in Arizona!
Apart from the exclusivity and elegant rooms, this resort has a stunning view of the surrounding areas of Camelback Mountain.
 It is also regarded as an "Oasis in the Desert."
And with all sorts of luxurious accommodations and amenities, this resort is ideal for an intimate night stay. 
Chiricahua National Monument: Saturday In The Park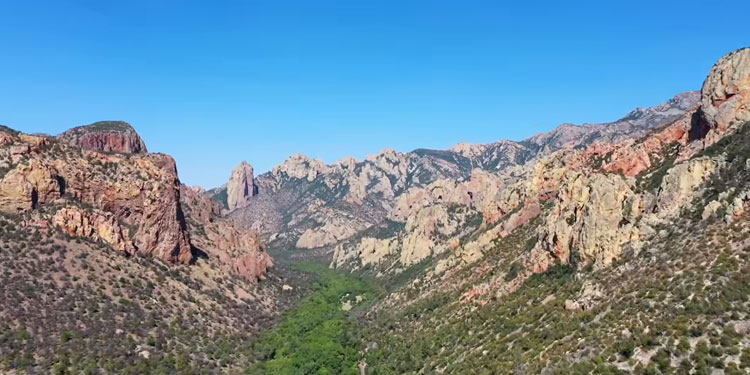 Address: 12856 E Rhyolite Creek Road, Willcox, AZ 85643
Opening hours: 8:30 am to 4:30 pm except on Thanksgiving and Christmas.
Costs: $5 per person
Hiking through the stunning rock formations and canyons is something every couple should try on while their stay at this "Copper State."
Renowned for its fascinating geology and structures, Chiricahua National Monument allows you to witness lots of remarkable formations up close. 
Take the campground with a tent facility provided by the park and enjoy the natural beauty of this area.
You will be mesmerized!
Note: For camping, a permit is required. You can obtain it via reservations or at the site. 
Little Colorado River: The River Of Dreams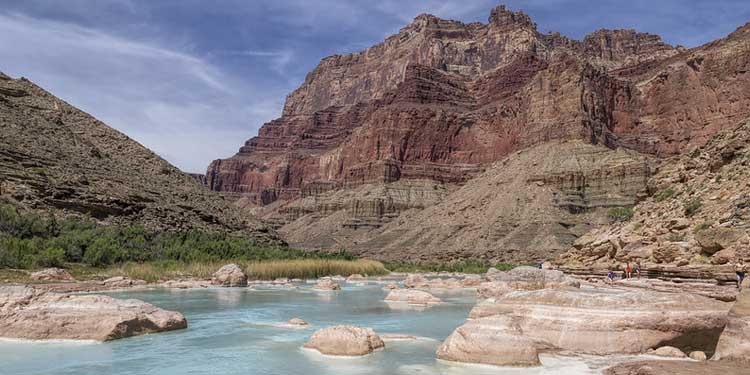 Address: Cameron, AZ 86020
Opening hours: Sunrise to Sunset
Costs: $12 per person
Little Colorado River is a hidden gem sitting at the bottom of the Grand Canyon.
You have to walk through a fairly steep trail to get here, so buckle up for a wholesome hiking adventure with your companion. 
Camp and stay for a night at this turquoise beauty. With such a stunning view of the pristine lake and rock formations, you will get awe-struck by this natural wonder.   
Also, The Little Colorado River is ideal for stargazing and staying close to nature. 
Note: Drones are not allowed in this area 
Helicopter Tour Over The Grand Canyon: Fly With Me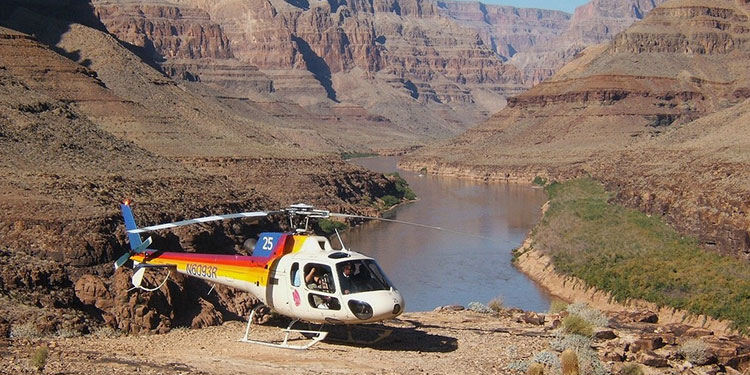 Address: 107 Corsair Dr, Grand Canyon Village, AZ 86023
Opening hours: 8 am - 5 pm
Costs: $259 per person ( Total Duration 40 mins)
Visiting the grand canyon via road gets too mainstream, so taking a tour of this majestic landmark on a helicopter will be a complete thrill for both of you.
Maverick Helicopters are one of the best helicopter service providers due to its varied options on which part of the grand canyon you want to take the bird's eye view.
The directions and route of the helicopter ride will be planned according to where you are staying.
Note: Remember to take preventive measures such as medication beforehand.
Saguaro Lake: Let's Sail Away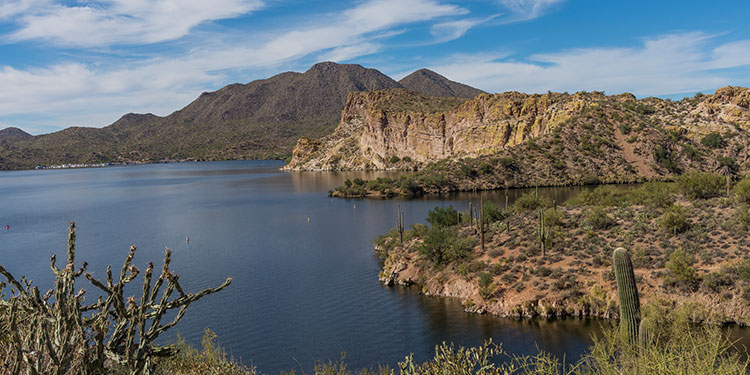 Address: 14011 N Bush Hwy, Mesa, AZ 85215
Opening hours: Mon to Fri (11 am - 2 pm), Sat to Sun ( 11 am - 4 pm)
Costs: $26 per person for Live Music Cruise
Crusading in the pristine water of Lake Saguaro is a fun way to explore this area.
Desert Belle has the best cruise facility with various options like narration cruise, wine and music cruise, and craft beer cruise.
So get ready to experience the thrill of cruising in the way you like and expect to see the wilderness of Arizona, including canyons and desert areas, on the 80mins voyage.
Take a Narration cruise from the native coast guard captain and learn about the area's rich history and wildlife scenario.
L'Auberde De Sedona: One More Night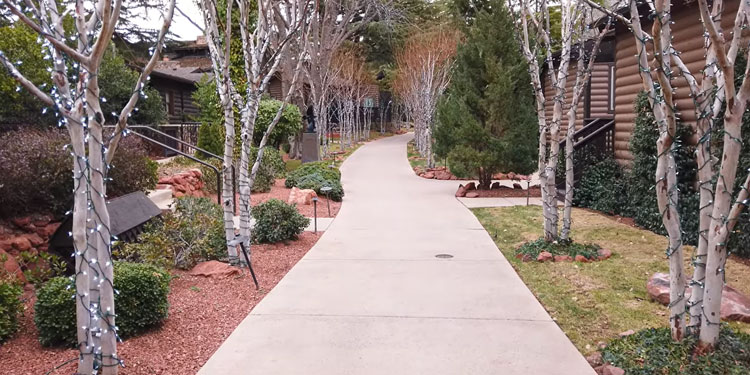 Address: 301 L'Auberge Ln, Sedona, AZ 86336
Opening hours: 24 hours 
Costs: Starts from $644 per night ( varies according to availability and type of room)
Located in a stunning natural setting L'Auberde De Sedona is a luxury resort known for its unique amenities. 
The Creekside Cottages will win your heart immediately if you want to experience a perfect blend of rustic charm and modern comforts.
Another show stealer of this resort is its award-winning dining restaurant – Cress on Oak Creek.
All food items are prepared using fresh local ingredients at this Forbes Four Star Winner restaurant.
Note: Spring and Fall are the highly demanding seasons to visit.
Wine Tours of Sedona: Heaven Was A Drink Of Wine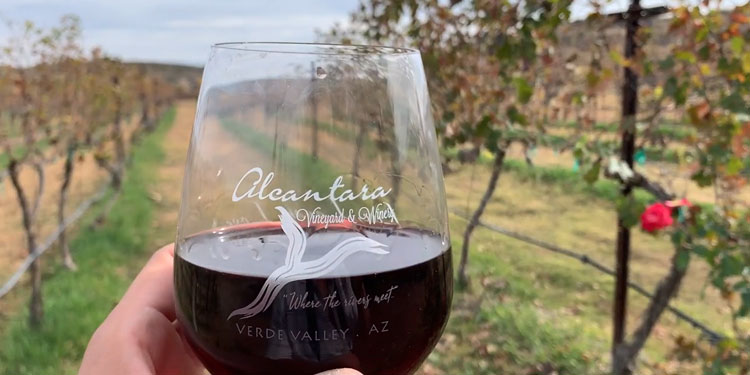 Address: 2301 W Arizona 89a Suite 104, Sedona, AZ 86336
Opening hours: Everyday 8 am- 8 pm
Costs: $ 79 - $99
Since wine has always been associated with romance and joyous occasions, a getaway to the scenic Sedona vineyards is truly a romantic getaway for couples.
Wine tours of Sedona offer you insights not limited to vineyard tours and wine tastings but also behind the scenes into the facilities where wines are made.
You and your partner will get guided tastings at every winery, and you will learn everything about wine, from its composition to distinct flavors. 
Here you also have the option to enjoy a cozy picnic at one of its scenic spots or near the vineyard.
Scottsdale Museum Of Contemporary Art: Memories Of Genuises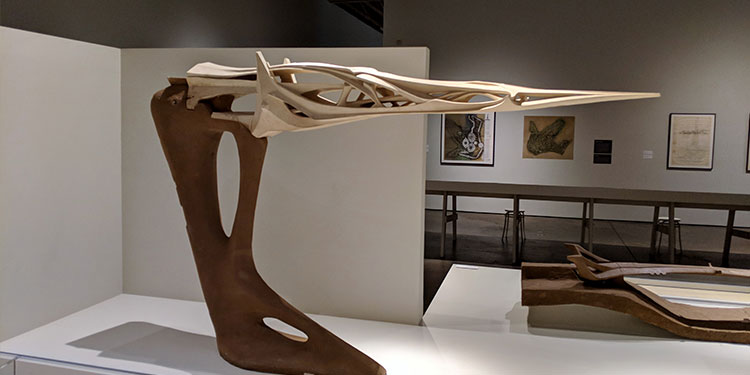 Address: 7374 E 2nd St, Scottsdale, AZ 85251
Opening hours: Wed & Fri - Sun 11 am - 5 pm, Thur 11 am - 7 pm 
Costs: $10 online, $12 walk-up
If you are a couple who loves art, head over to the Scottsdale Museum Of Contemporary Art.
This museum is a renowned gallery that showcases rotating exhibitions focusing on innovative and thought-provoking works by new and established artists worldwide.  
The architecture of the museum's building is a masterpiece created by an award-winning architect Will Bruder.
A lounge inside the museum is dedicated to anyone who wants to sit, relax and indulge in reading art books. 
Antelope Canyon: Candy Mountain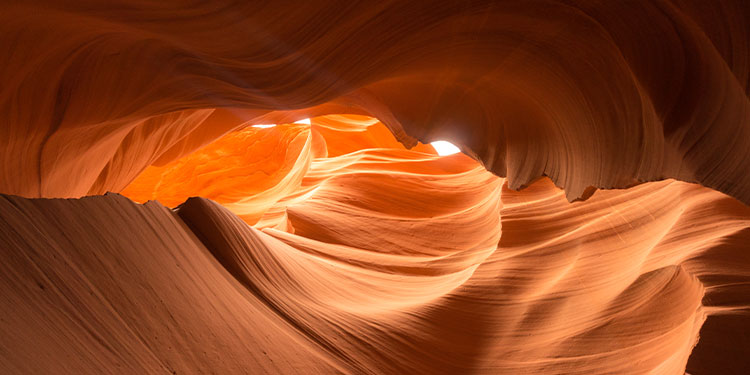 Address: 337 N Navajo Dr, Page, AZ 86040
Opening hours: Wed to Fri 8 am - 4 pm
Costs: $8 per person
Antelope is a popular natural attraction in Arizona. This place is visually captivating, with stunning geological formations, swirling patterns, and smooth curves.
Exploring the canyon is a fun task as it is divided into two sections, the Upper Antelope Canyon (The Crack) and Lower Antelope Canyon ( The Corkscrew).
As you walk through the sculpted narrow passageways, you will notice patterned walls, intricate rock formations, and interesting shadows created by the sunlight. 
You won't be able to resist taking photographs every step of the way.
Tip: Wear sturdy shoes as the walking path is quite uneven.
The Chocolate Affaire: Sugar We're Going Down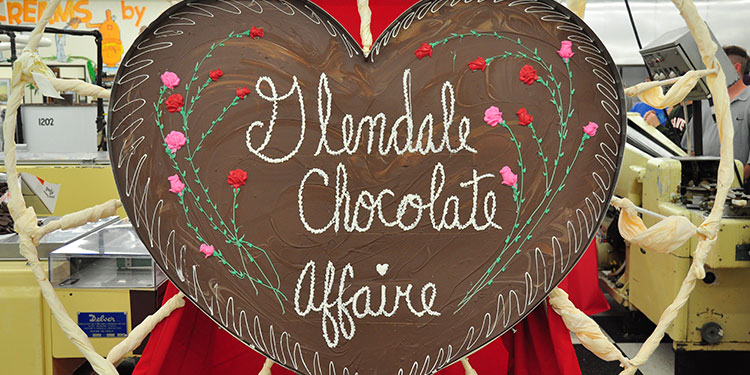 Address: Glendale Civic Center 5750 W Glenn Dr, Glendale, AZ 85301
Opening hours:10 AM - 5 PM  February 18 & 19 
Costs: No Entry Fee
The Chocolate Affair is an annual event that is organized at Glendale, where anything and everything about chocolate is celebrated.
The fair is filled with chocolate tastings where you can savor various and uncommon flavors of chocolate.
Live chocolate demonstrations and workshops are also one of the major attractions of this fest.
You will also have a chance to learn a few tricks on techniques of making chocolate– from melting to decorating any chocolate item.
A paradise for chocolate lovers!
Note: The chocolate affair is a two-day exhibition hosted in February. 
Special State With Your Special Person
Planning a romantic getaway in Arizona is easy and fun – from long drives to exploring mountains and lakes, a perfect fairytale escape awaits you.
While the weather is mostly clear and sunny throughout the year, it's best to plan your trip to this sunset state during fall and spring.
Reservations will be a smart move to have a hassle-free visit and enjoy the wilderness.
Hope you make millions of amazing memories!
Note: Keep in mind that information about travel can change quickly. To make sure your trip is fun and safe, we encourage you to double-check official websites and government/travel advisory sites for the latest information on travel restrictions, entry requirements, and safety measures.