Shreveport is a culmination of nature with a rich history and art backings. With an estimated population of 182616. The city is a nexus of diversity.
The city allows amazing hiking trails, museums with rich culture showcasing our past, local breweries making craft beer, and authentic Louisiana restaurants that you hear so much about. From haunted houses to houses of vampires, Shreveport has a bit of everything.
Weather
The average temperature in Shreveport ranges from 38 degrees to 93 degrees Fahrenheit. The best months to visit Shreveport are April to June and September to October. Expect summers to be oppressively hot and winder to be short but cold.
Flight Plan
The closest airport to visit Shreveport would be the Shreveport Regional Airport, 8 miles out from the city's center.
Transportation
Recommended ride-sharing apps: Uber, Lyft
Sport ran (local buses):
Spartan offers 50 buses with three circulating in each route. You can check out their schedules online.
Car Rentals:
Tons of car rental services are available. We recommend checking online as many cars are often listed on different platforms with different prices. The general price ranges from $48 to $100.
Things To Do in Shreveport
Barksdale Global Power Museum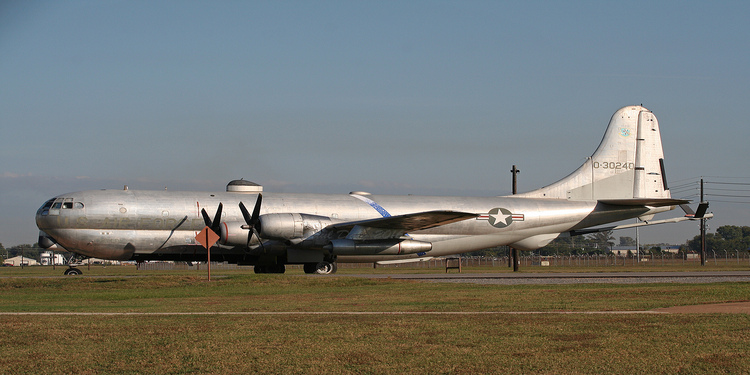 This museum focuses on the strategic bombardment at the home of 2nd bomb wing of the mighty 8th air force. The main attractions here are plenty of aircraft models used in previous wars and militia.
The museum opens from 9:30 AM to 3 PM from Monday to Saturday. Please note that guests will have to create an access pass 30 days before their visit because the museum is on an active military base.
Louisiana State Exhibit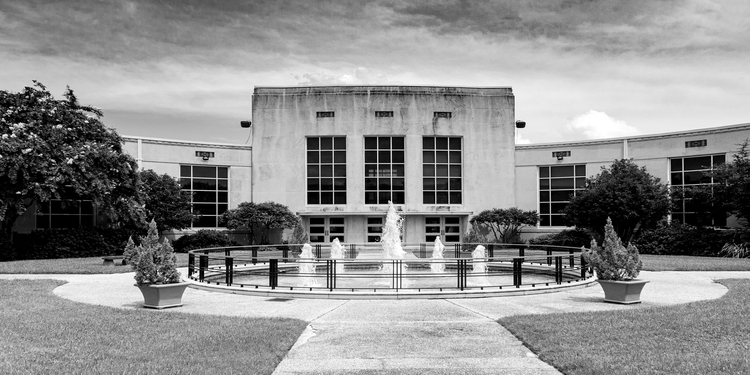 This state exhibit features 23 scaled dioramas that portray a snapshot of Louisiana life. There are other native American collections, historical objects, and natural history displays.
The museum is open Monday to Friday, 9 AM to 4 PM. New exhibits are being introduced for 2022, which you can check online.
Marlene Yu Museum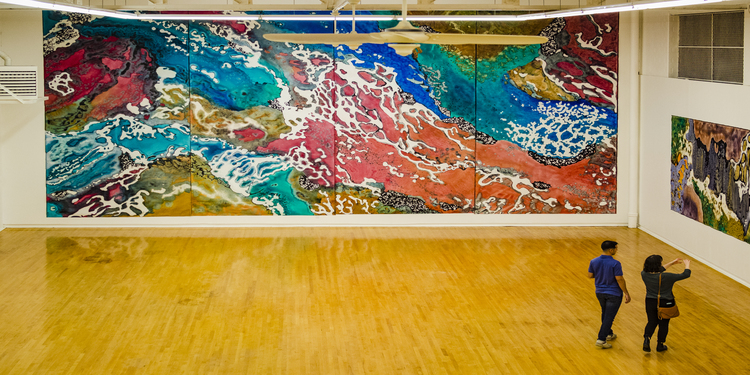 This museum is solely dedicated to showcasing the multi dualistic artwork of Marlene Yu. There is a plethora of art at this museum, like water: element of fire, My Fashion by Marlene Yu, My Birthday exhibit, etc.
It costs from free to $10 to get in. You can check out their opening hours online, as they change a lot.
Meadow Museum of Art
The meadow museum of art features more than 350 paintings of Indochina by Jean Despujols. Currently, there are about 1600 works that showcase world cultures and traditions.
The museum is located at the Centenary College main entrance. The opening hours differ according to days of the week, best to check their website.
Pioneer Heritage Center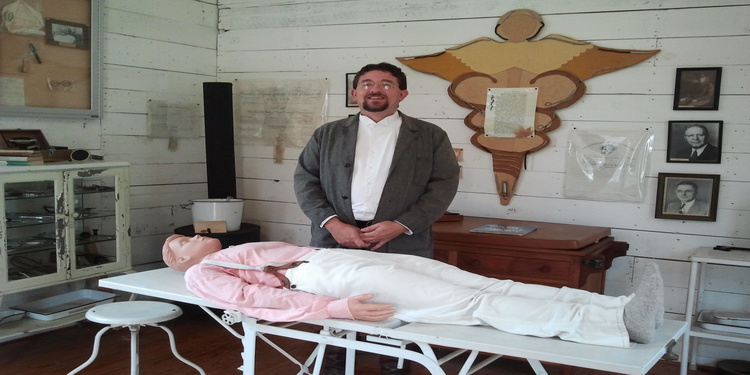 This heritage center focuses on structures of the past. There are plantation structures and homes, blacksmith shops, detached kitchens of the past, doctor's offices, churches.
It includes structures from the plantation era; this should be on your must-visit list.
Shreveport Railroad Museum
This establishment has a large inventory of steam locomotives, diesel switch engines, caboose, coach, baggage cars, etc. It focuses on railroad memorabilia. The admission is completely free, but a small donation is advised.
Shreveport Water Work Museum
The McNeil Street pumping station houses this waterwork museum. This station used to be a water treatment facility in the 1800s.
The entire physical plant with machinery is still there even after 100 years of service. You can take self-guided tours during the opening hours.
Spring Street Museum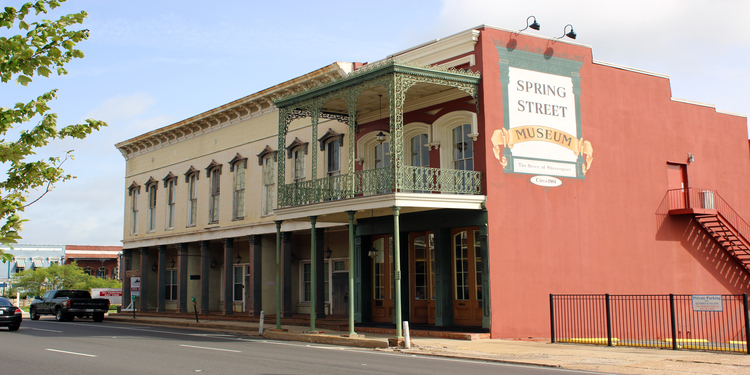 This museum expands upon the history of Shreveport and has a collection of artifacts from the past. Arguably the building housing the museum is the oldest building in Shreveport.
Previously the building housed banks, bars. You can still see the original bank vault. You can visit the museum from Tuesday through Saturday from 10 AM to 4 PM.
Sci-Port Discovery Center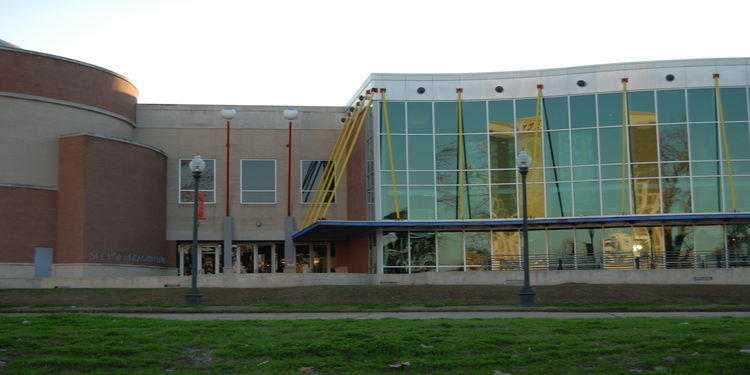 Sci-Port makes science fun. It features a Space dome planetarium, solar observatories, and animal enclosure. A children's section is dedicated to kids of birth to 2nd grade. If you are into space and like physics and logic in general, visit 820 Clyde Fant Pkwy, Shreveport, for a great experience.
There is also an IMAX dome theatre that plays immersive videos. Expect to spend from $8 to$25 with general admissions, IMAX charges, etc.
Artspace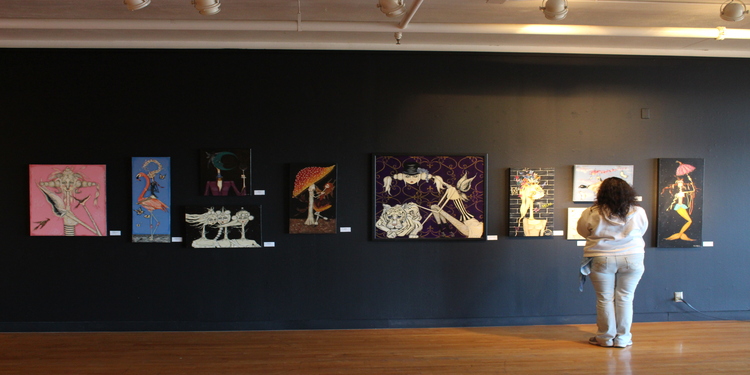 This gallery hosts a ton of exhibitions with paintings, photographs. A unique thing about this art gallery is that it features performance arts.
The gallery rents out art spaces to people, so if you are in Shreveport, it might be so that an installation takes place at one of these spaces. You can check these new exhibits from their official website.
Touchstone Wildlife and Art Museum
This destination is around 17 min drive from Shreveport. Expect a lot of taxidermy animals, collection of old bills, foreign currencies, minerals, etc. They also have some live animals at the back, like deer, rabbits, etc. The cost of admission here is from free to $5 according to your age.
J. Bennett Johnston Waterway Regional Visitor Center
This visitor center focuses on the history of the red river/ There are theatres and exhibition halls that provide continuous film highlights. Located at 700 Clyde Fant Parkway, the center is open 10 AM to 4 PM from Wednesday to Saturday. Pop on by for a quick geography brush-up.
Local Breweries to Quench your thirst in
Shreveport has the best craft beer scene. Most local breweries are often restaurant and bar mixed hybrids, allowing customers to enjoy good food and their craft beers. The best place to go in Shreveport are:
The Seventh Tap
Flying Heart Brewing
Great Raft Brewing
Red River Beer
Lakeshore Mountain Bike Trail
This route is about a 7.7 km looped trail located at 3301 St Matthias Dr, Shreveport. You are also allowed to bring your dogs to this trail. It features a great biking trail with creeks, log obstacles at some points, tight switchbacks.
You can park at the nearby church's parking lot. There are about six loops that you can try out, which will bring your whole adventure to a 15-mile jaunt if done right. This trail is also fine for casual strolling.
Clyde Fant Memorial Parkway Trail
It is about an 18 km out and back trail near Shreveport. You can bring dogs here, but they must be on a leash. The course mostly features a lot of wildflowers. The best route is from the river view park downtown to Marie Hamel memorial park.
You can ride along the red river and see the recreation sites like a golf course and stoner avenue skate park. Marinas.
Arthur Ray Teague Parkway trail
This trail is at the back of the red river. There is an 8-foot biking and hiking trail present. The course is designed well as there are rest stops on the trail. You have benches, pavilions.
They could use some more places with shade, but it is one of the best trails for cool temperature days.
Stoner Park Trail
Located at E Stoner Ave, Shreveport, LA, this trail is a 12mile biking trail route that features three sections by the color red, yellow, and green that you see. All of them are about the same level of difficulty.
Betty Virginia Loop
Betty Virginia Park is a 23-acre park that features playgrounds, green lawns, picnic tables, running pathways, etc. It has around a 0.8-mile loop that you can bike around or walk-in.
R.W Norton Art Gallery & Botanical Garden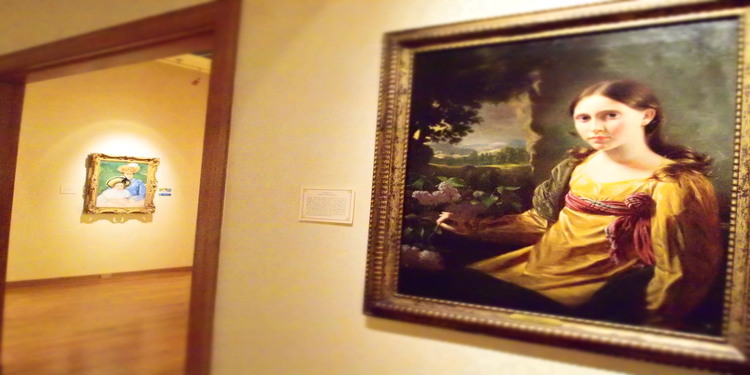 R.W Norton Art gallery offers exhibitions and a splendid garden to calm your nerves. It has about 40 acres of landscaped grounds with thousands of plants. The establishment also features a column of venerable pines and oaks. It has a stream that goes into a cool pond with arched bridges. They have tons of sculptures about wildlife. It is the perfect place for resting your head.
The garden operates from 4 PM to Sunset on Monday through Wednesday. On Thursday through sunrise, the gallery runs from dawn till sunset.
These restrictions do not apply to the garden area west of Creswell Ave or the "island" from the museum's entrance. Both are open from sunrise till sunset year-round.
The museum offers over 400 paintings by more than 100 artists and more than 15000 fine arts books. You are also allowed to do coloring books inside this gallery. Visit 4747 Creswell AveShreveport if you like calm, peaceful gardens and perspective-inducing artworks.
Find Peace at American Rose Center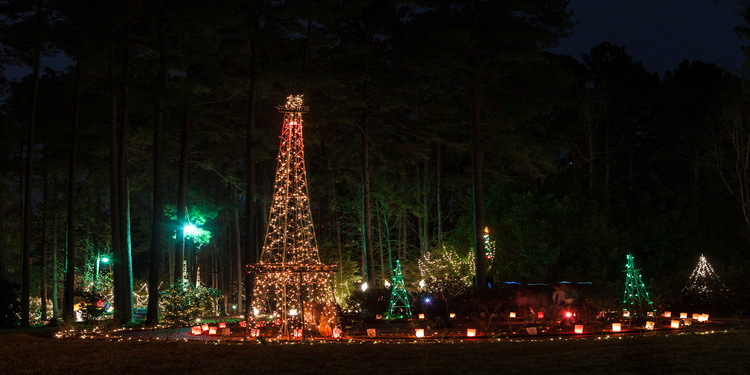 This center features a 188-acre park located at 8877 Jefferson Paige Rd. It is filled with more than 20000 rose bushes and other plants that are companions to these bushes. The area also features sculptures, fountains.
We recommend activities like walking, photography, yoga. The center is open Monday to Friday, 9 AM to 4 PM, 9 AM to 5 PM on Saturdays, and 1 PM to 5 PM Sundays.
Play with Fishes at Shreveport Aquarium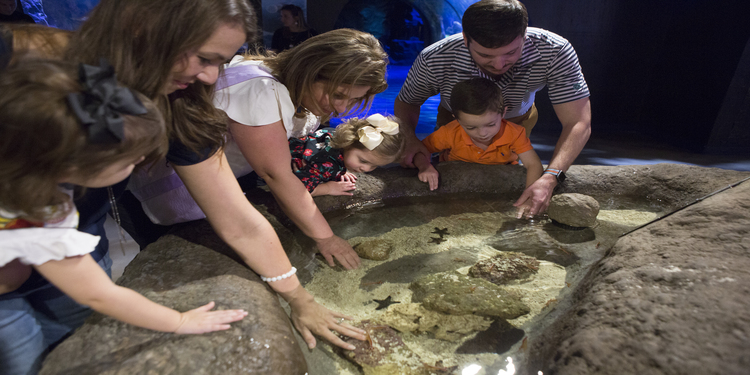 Located at 601 Clyde Fant Parkway, this aquarium houses more than 1000 creatures with 300 different types of species. The cost of admission is from free to $15, depending on your age.
The aquarium also offers feed and touch experiences, shark feeding times observation, fossil records, turtle feedings, and jelly touch experiences.
Picturesque Statues in Shreveport
Elvis Presley Statue, 705 Grand Ave, Shreveport, LA 71101

Art the Giant Dalmatian Statue, Downtown by the SRAC's Central Art Station, Shreveport

Huddle "Leadbelly" Statue, Texas St & Marshall Street (Inbound, Shreveport, LA 71101, United States

Davis Homeplace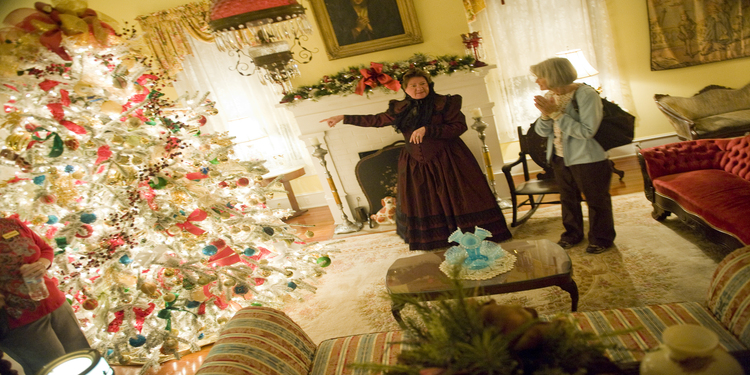 This house is famous among the paranormal researcher's community, considered haunted. Marsha and Terry Gill have purchased this property. Technically this is private property, but this couple loves sharing history with visitors, so it's open to tours.
You will find antiquities of the house in 1916 like Push-button lights, upstairs sleeping porch, etc. They also have collections of Shreveport history memorabilia.
Please note as this is a private residence, kindly give a 48 hours notice before visiting. There is also a charge of $10 per person. You can book the tour with Marsha's no (318) 218-9506.
Ogilvie-Weiner Mansion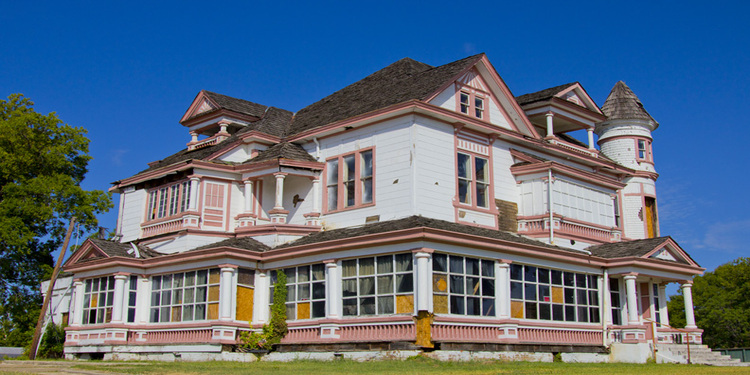 Most people know it as the house from the hit series "True Blood." This mansion was the first gay club in Shreveport. Weekend tours are available by appointment only.
Walk-in tours are accepted Saturdays and Sundays from 3 to 5 PM. Expect a lot of ceramic dolls inside.
Snack Stations in Shreveport
Athena Greek & Lebanese Grill
Address: 6030 Line Ave Suite 410, Shreveport
This eatery offers gyros, kebabs with Greek and Lebanese flare. Some of its best-reviewed food are
Hummus and Falafels
Baba Ganoush
Chicken Kebab
Yellow Rice
Tiramisu
Cheesecake
Turkish Coffee
Jack Binions Steak House
Address: 711 Horseshoe Blvd, Bossier City, LA 71111
This steak house is an upscale casino restaurant featuring steaks, seafood, wines. This place may be a bit expensive. Expect a bill upward of $100 for a fine dining experience. The best customer reviewed food of this place are:
The Cowboy Steak
Prime Rib
Sea Bass
Marinated Crab
King Crab Legs
Creme Brulee
Crawdaddy's Kitchen
Address: 9370 Mansfield Rd, Shreveport, LA
This eatery offers boiled crawfish, Cajuns, etc. Expect a southern-looking homely environment. The best customer reviewed food of this place are:
Gumbo
Jambalaya
Shrimp
Grits
Boudin Balls
Beignets
Peach Cobbler
Gator
Crab cakes
Saltgrass Steakhouse
Address: 445 Boardwalk Blvd, Bossier City, LA
Saltgrass Steakhouse is a franchised restaurant with branches in many places across the USA. The best delicacies to try here are :
Porterhouse Steak
Caesar Salads
Fried pickles and peppers
Fried Chicken
Frequently asked questions?
How Safe is Shreveport?
Shreveport has a violent crime rate of 9.13 per 1000 residents in terms of crime rate. In terms of property crime, the rate is 47.54 per 1000 residents. It is one of the most dangerous cities in the USA. Please be on your tippy-toes.