Saratoga Springs is one of the most famous cities of New York, with an estimated population of 28,610.
Saratoga has been a beacon for Horse racing, Spa treatments, and wellness. People do not realize that Saratoga is also very gifted in terms of nature. There are plenty of parks and hiking trails to stay in tune with nature. Visiting the Art and History of this place will give you some perspective.
Weather
The average temperature of Saratoga springs ranges from 13 degrees to 81 degrees Fahrenheit. The summers are moderately warm; however, the winters in Saratoga springs are freezing. The best month to visit Saratoga springs is from June to September.
Flight Plan
The closest airport to Saratoga Springs is the Saratoga County Airport, around 4.2 miles away from the city. You can also opt for the Albany International Airport, about 31 miles. There are other alternatives present, but these are the best options. The alternatives are:
Hartford Airport (98 miles)
Syracuse Airport (118.1 miles)
Burlington Airport (101.4 miles)
Lebanon Airport (83.5 miles)
Transportation
Capital District Transportation Authority offers five route options in Saratoga. They provide bus transportation through these routes.
Car rentals in Saratoga Springs
There are many alternatives for rental in saratoga. We recommend checking prices online as the same vehicles are often listed on multiple platforms. This process ensures you get competitive prices.
Taxi Services
There are many alternatives to choose from. Some of them are :
A&L Taxi
Saratoga Taxi
Saratoga Hybrid Cab
Ridesharing apps in Saratoga: Uber and Lyft are recommended
Hotel Recommendations
We recommend booking online through booking sites as the accommodation market is saturated, you will get the lowest prices through these platforms.
Brush Up on History at Museums
New York State Military Museums and Veterans Research Center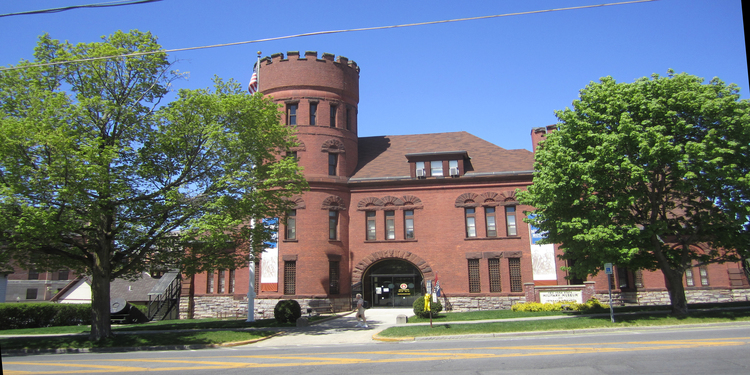 Opening hours:
Tuesday to Saturday – 10 AM to 4 PM
Address: 61 Lake Avenue, Saratoga Springs, NY12866
This military museum exhibit focuses on New York's state military forces from the colonial era to today. They also maintain digitized reference material and online catalogs of our library collections, including photographs, archival collections, and many more.
The museum currently maintains the largest collection of the Civil War flags in the country. It is a great stop to soak up how our ancestors operated the militia.
National Museum of Racing and Hall of Fame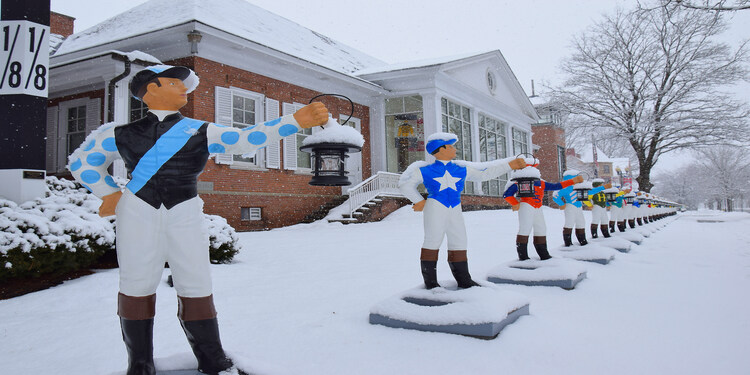 Opening hours: 10 AM to 4 PM
Address: 191 Union Avenue Saratoga Springs, NY 121866
The museum focuses on the sport of racing. It features tons of trophies, sculptures, paintings, photographs, works on paper, racing memorabilia, and pop culture items based on the US horse racing scene.
Apart from these permanent exhibits, the museum also has special shows ready for 2022. As the year progresses, more special exhibits will be added. You can check out their upcoming exhibitions online.
They also have a hall of fame list of all horses, jockeys, trainers that have left a mark in the horse racing scene. These horse races are a great collection of instances where man and animal have worked together to achieve greatness.
This museum is a must-visit. There is also a gift shop present to get any kind of horse, jockey-related souvenirs.
Saratoga Automobile Museum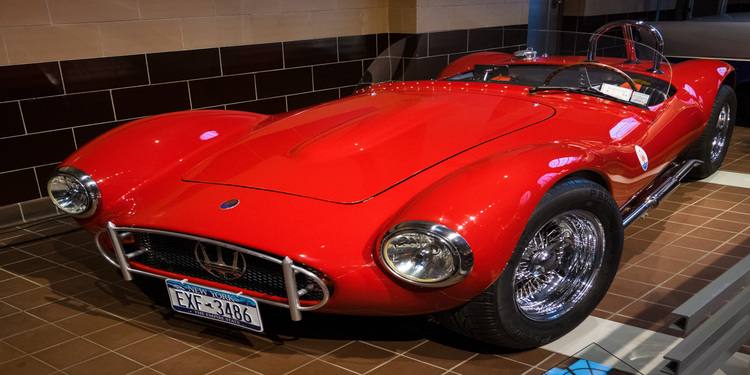 Opening hours: 10 AM to 5 PM (Wednesday to Sunday)
Address: 10 Avenue of the Pines, Saratoga Springs, NY 12866
If you are a car nut, this is a strictly must-visit while staying at Saratoga springs.
The current exhibits include tons of 911 RS Porsches, paintings of automobiles, displays elaborating on women driving in the 1920s, and an in-depth look into the automobile industry and the auto import business in New york.
It also has a hall of fame for major influences in the automobile industry.
The Saratoga Springs History Museum & Canfield Casino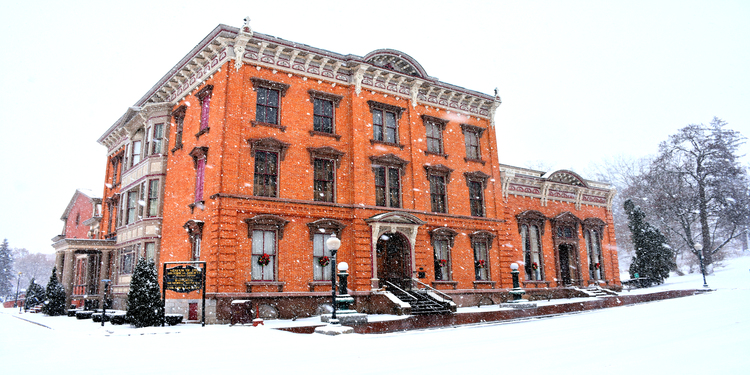 Opening hours: 10 AM to 4 PM (Wednesday to Sunday)
Address:1 E Congress St, Saratoga Springs, NY 12866
Saratoga springs history museum features a diverse collection of more than 15000 objects. These objects can range from Victorian dresses to Gideon Putnam Tavern Sign and many more. There are more than 3205000 photographic negatives of Saratoga springs from the earlier century.
It also has special exhibitions done in a year. You can check the new shows on their website. Sometimes you have options of buying paintings and stuff. It costs from $5 to $10 to get in.
The museum also offers entertainment values like murder mystery dinners and ghost tours. You can book the ghost tour online. The murder mystery is currently closed due to covid restrictions.
National Museum of Dance & Hall of Fame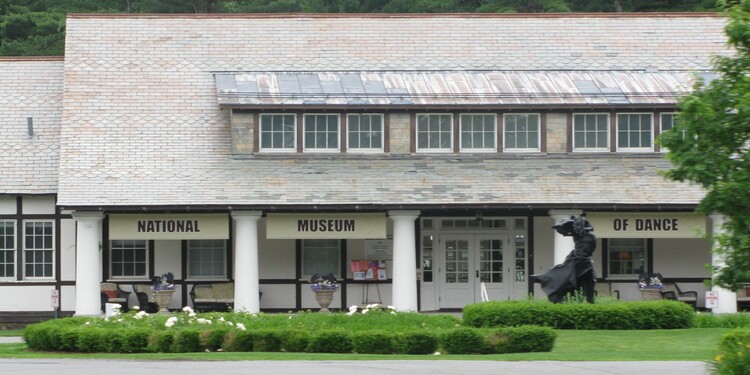 Address: 99 South Broadway Saratoga Springs
Summer hours: April to October: 10 AM to 4 PM (Tuesday to Saturday) Sunday: 10AM- 2PM
Winter hours: November to March: 10 AM to 4 PM ( Saturday) 10 AM to 2 PM (Sunday)
This museum features dance posters from Hollywood's golden age, portraits by Joanne Savio documenting the art community, dancers, choreography, nude dancers, and exclusive videos from making dancers after dark.
There is a whole section of the hall of farmers who were influential in shaping the professional dance world.
There are many upcoming exhibitions for 2022; make sure to check online through their website.
Children's Museum at Saratoga Springs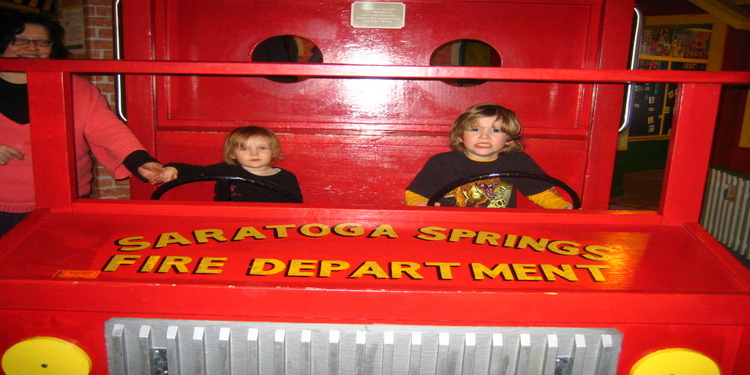 Opening hours: 9 AM to 12 PM ( Wednesday to Saturday)
Address:69 Caroline Street Saratoga Springs, NY 12866
If you have kids between the ages of 0-8, then this museum will be a good choice for your kid. The museum features congress parks, the bandstand, the little spa theatre, the trolley, bank, grocery store, Diners, Mailroom, Creation station, Stem Room, Veterinary Clinic, Fire Trucks.
These are supposed to be imitations of real-life scenarios that children will have to learn and do when they grow up.
The cost of admission here ranges from free to $10 depending upon your age.
Tang Teaching Museum & Art Gallery at Skidmore College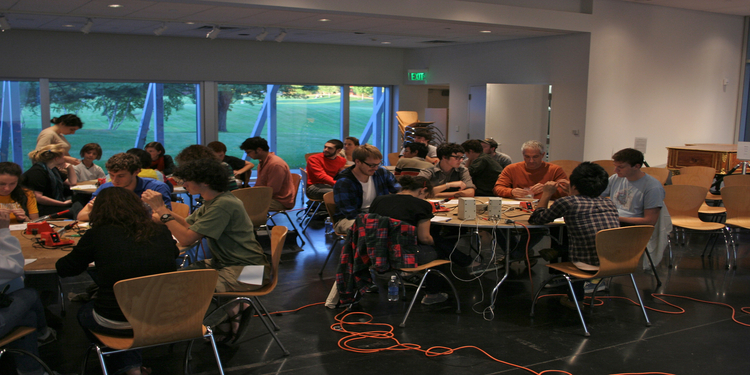 Opening hours: 12 PM to 5 PM ( Friday- Saturday)
12 PM to 9 PM ( Thursday)
Please note that the hours listed above are till May 22, 2022, and may be subject to change after the college's spring semester finishes.
Address: 815 North Broadway Saratoga Springs, NY 12866
This museum is a part of the Skidmore college. It collected works of art, and by preserving this art, it hopes to do further research on them. There are many current exhibitions in the museum, which will be shown in 2022.
You can check the list of shows that the museum currently showcases. The admission is free, but they suggest donations ranging from $2 to $5.
Intertwine with Nature at Parks
Saratoga Spa State Park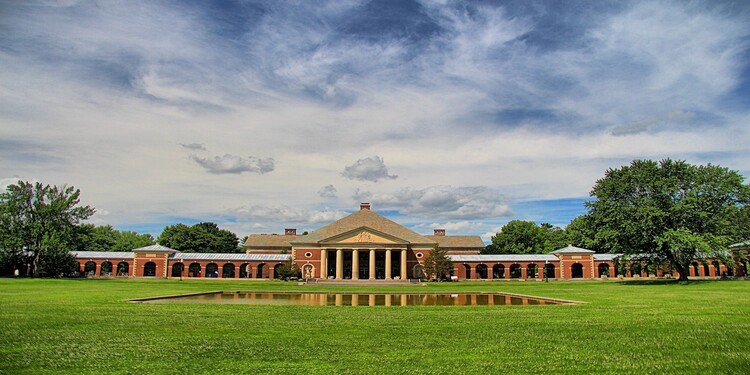 Address:19 Roosevelt Dr, Saratoga Springs, NY 12866
Opening hours: 8 AM to 5 PM (Sunday to Friday) 8 AM to 4:30 PM ( Saturday and Sunday)
This state park possesses classical architecture when it comes to its buildings. The park has housed the following important buildings.
Saratoga Performing Art Center
Spa Little Theatre
National Museum of Dance
Saratoga Automobile Museum
The Gideon Putnam Resort
Roosevelt SPA
The main amenities of this park are the peerless pool with a zero-depth entry. There is also a separate slide pool with 19 inch double slides. It also has a historic victoria pool that is a bit smaller than the peerless pool.
There are two golf courses :
Championship 18 hole course
Challenging nine-hole course
The general areas have picnic designations, streamside trails, certified running courses. You can get around 12 miles of skiing from here in the winter.
There are also pavilions ranging from $125 to $300. Pets are only allowed in specific areas and must always be on leash with proof of vaccination. It should never be 6 feet apart.
Wilton Town Gravin Park
Opening hours: All days of the week (9 AM to 8 PM)
Address: 10 Lewis Rd, Saratoga Springs, NY
The park features pavilions, general resting areas, ice rinks, soccer fields, batting cages, basketball courts, etc. This establishment is like a community park for the people of Saratoga Springs.
Congress Park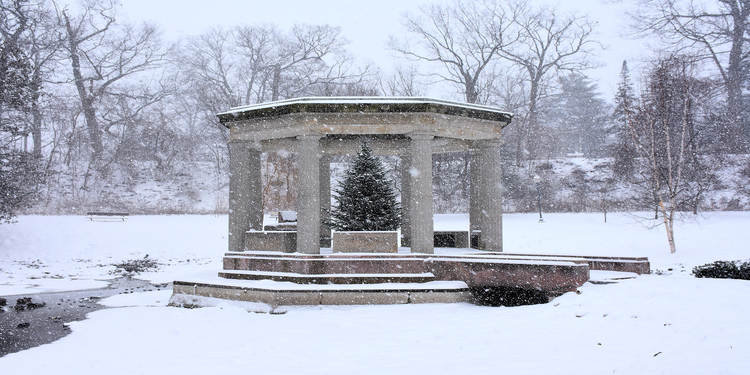 Opening hours:6 AM to 12 AM (all days except Wednesday)
Address:268 Broadway, Saratoga Springs, NY 12866
The park features green lush landscaped ground with fountains, multiple springs, a carousel, and even a former Canfield casino building. It is the perfect place for conducting picnics, strolling, snowshoeing during the winter, etc.
Sunny Side Gardens
Opening hours: 8:30 AM to 5 PM ( Monday to Sunday)
Address:345 Church St, Saratoga Springs, NY 12866
This establishment is a flower and garden center. There are huge model trains set up, mazes, and wagon rides. On top of that, imagine 20 greenhouses worth of flowers for each season are grown here.
All of the greenhouses are open to the public to explore. The garden is a short ride from Clifton Park, Albany, and the rest of the capital region.
Saratoga Springs Waterfront Park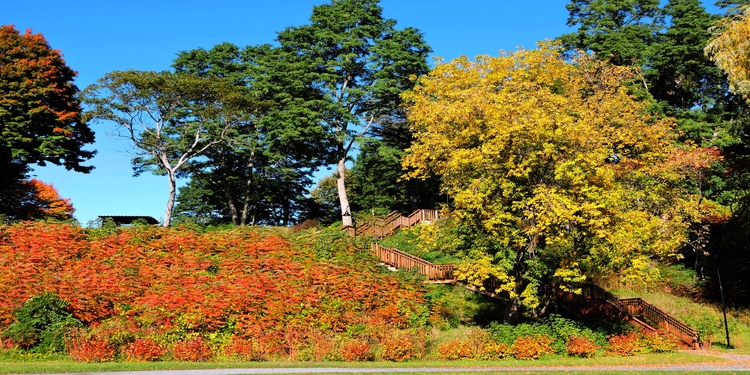 Opening hours: 7 AM to 9 PM ( Friday to Wednesday)
6 AM to 8:30 PM ( Thursday)
Address: 630 Crescent Ave, Saratoga Springs, NY 12866
There are three levels on this waterfront park. The lowest level is made up of sandy beaches. Please note that swimming is not permitted in this area.
This level is also the perfect place to launch kayaks. The middle level of the waterfront park has a theater, and on the top level are the parking lots and staircase that leads to both the beach and theater areas.
Yaddo Gardens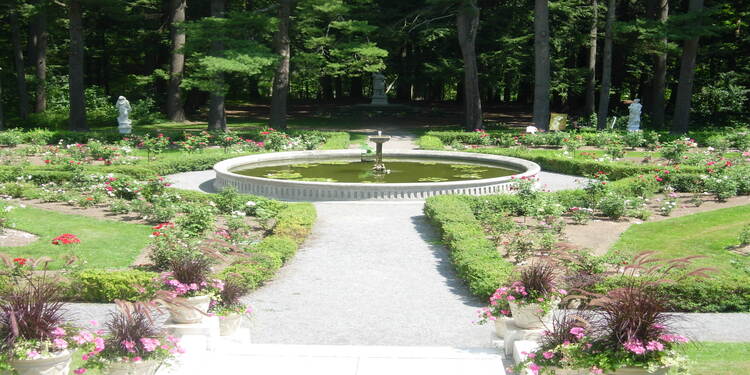 This garden was previously a gift from a businessman to his wife in 1889. This garden was later transformed into a wonderful retreat for artists. There are two main gardens here.
The lower rose garden hosts a variety of treasures, including fountains and marble steps to a sundial. The upper rock garden focuses on hand-selected rocks surrounding a pond.
Tour and shoots are generally available, but currently, due to the covid restriction, the establishment is closed. Once the covid thing subsides, it's bound to reopen to the public. Let's hope your visit is at that time.
Must-Try Hiking Trails in Saratoga Springs
Spring Run Trail
This trail is around a 3.5 out and back trail near the Saratoga springs. This route features a Victorian-era paved railroad bed. The courses offer paths for joggers, hikers, and bicyclists all year round. You will be in tune with nature as it provides a view of the woods, wetland, and spring-run waterways.
This route is also a premier trail for birdwatching, with chances of seeing over 100 bird species. The region is indigenous to waterfowls, woodpeckers, Hawkes, eagles, owls, and thrushes.
You can get to this trail by entering 98 east avenues. Just head south of the intersection between Excelsior Avenue and East avenue. Dogs are allowed in this trail but must always be kept on a leash.
Bog Meadow Brook Nature Trail & Meadowbrook Preserve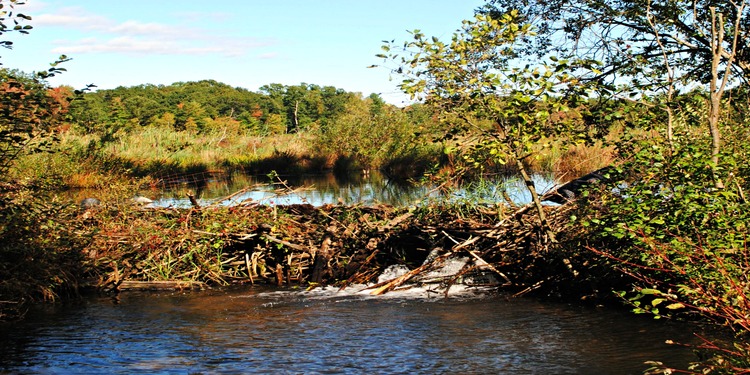 The Bog Meadow Brook Nature Trail is a two-mile path great for walks and cold season skiing. This path travels along an abandoned railroad. The trail is surrounded by the Meadowbrook preserve and 174 acres of wetlands and woods.
There are designated parking areas that you can use here:
To the route 29 entrance
To the Meadowbrook road entrance
As the preserve controls the trail, there are some strict rules to follow here:
No damaging any kinds of plants
Hunting, trapping, or touching any wildlife is prohibited
No firearms, paintball devices, artificial lights, motorized vehicles, bicycles allowed
Alcohol is strictly prohibited
Nothing relating to any kind of fire is allowed
Hemlock Trails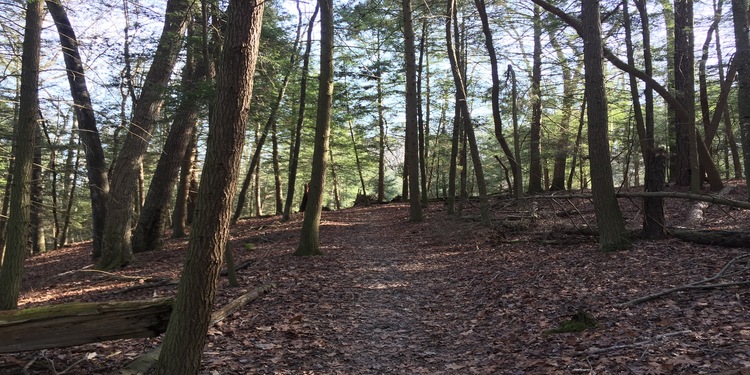 This route is a 3.9 km looped trail near Saratoga Springs. It features forests, fields, hemlock forests, wetlands. This trail has the same regulations to follow as the Bog Meadow Brook Nature Trail.
There are two types of trails you can follow inside the Hemlock Trail. If you follow the marked blue path, it is about 1.1 miles.
If you follow the green markets, it is about 0.6 miles. This trail is a part of Saratoga state park.
Spas and Rejuvenation
Spas are kind of a unique selling point for Saratoga. This city has been known for them for a long time. The alternatives to must try out in saratoga are:
Roosevelt Baths and Spa
Saratoga Sport Massage
Complexion Spa for Wellness and Beauty
Spa Cascada
Sanctuary spa
ART and Performances Powerhouses
Eden Compton Studio & Gallery
Opening hours: 10 AM to 5 PM ( Wednesday to Saturday)
Address: 79 Beekman St, Saratoga Springs, NY 12866
The Eden Compton is both a fine art gallery and an art studio. You can check out their current portfolio of paintings online. You can purchase these paintings if you like.
Saratoga Performing Arts Center
This art center showcases classical shows and concerts. It also is home to the New York City Ballet and the Philadelphia Orchestra performances. This art center is located in the Saratoga spa state park.
You can park at the route 50 parking lots. The parking is free. The tickets for a performance at this theatre generally range from $30 to $110.
The concerts are most of the time around 70-80 minutes long. You can check out their yearly calendar and decide which show to watch. The 2022 events are already listed.
Saratoga Clay Arts Center
Opening hours: All days of the week (9 AM to 6 PM)
Address: 167 Hayes Road Schuylerville, NY
This art center promotes ceramic arts. The center is open to individuals as well as artists. The Schacht gallery focuses on local, regional, national, and international artists on contemporary ceramics.
There are plenty of events coming up for the year 2022. You can check out their upcoming events online. It takes around a 32min drive from Saratoga to this gallery.
Saratoga Springs Loves Horses
White Hollow Farm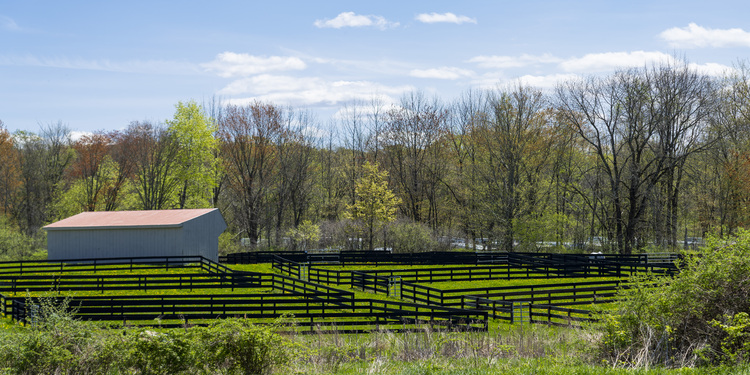 We recommend the White hollow Farm's 2022 season horse shows as it is almost around the corner. This farm is a 103-acre facility that features eight large rings. Check out their schedules and pick a show to go to. It will be a day well spent.
Saratoga Race Course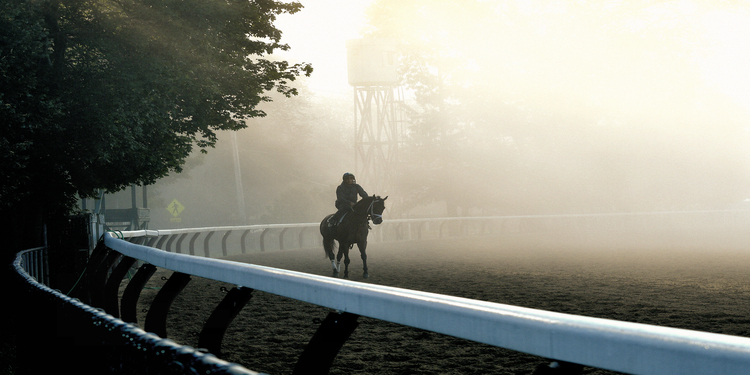 This racecourse began 150 years ago. There is a grandstand race every summer. You can check out their calendar and buy tickets online.
Saratoga Casino Hotel
Formerly known as the Saratoga Casino & Raceway, the Saratoga Casino Hotel features 11 months of live racing from February to December. The track is open to the public. You can check out their racing calendar online for 2022.
Restaurants in Saratoga Springs
Salt and Char
Address:353 Broadway Saratoga Springs, NY 12866
The best customer reviewed food of Salt and Char to date are:
Filet Mignon
French Onion Soup
Seafood Tower
Organic Scottish Salmon
Steak Tartare
Clothesline Bacon
Caesar Salad
Kansas City Strip Steaks
Seneca
Address:17 Division St Saratoga Springs, NY 12866
Seneca offers the following food delicacies, which has been getting positive reviews from customers:
Wagyu Burger
Wood-Grilled Hanger
Beef Cheek Slap
Pierogies
15 Church
Address:15 Church St Saratoga Springs, NY 12866
The best dishes to try out in 15 Church backed up by reviews are :
Chilean Sea Bass
Crispy Oysters
Fried Oysters
Short Ribs
Veal Chop
Pork Belly
Filet Mignon
Pork Chop
Wedge Salad
Grilled Octopus
Hamlet & Ghost
Address:24 Caroline St Ste 1 Saratoga Springs, NY 12866
The best culinary delights backed of this place backed up by customer reviews are:
Maui Style Ahi Poke
Duck Breast
Burrata Fondue
Pork Belly
Halibut
Bar Nuts
Kale Salad
Butternut Squash soup
Ramen
550 WaterFront
Address:550 Union Ave Saratoga Springs, NY 12866
550 Waterfront have these food recommended by previous customers:
Photo Bowl
Fish and Chips
Fish Tacos
Lobster Roll
Fried Shrimp
Maryland Hot Crab
Ahi Tuna Burger
Crispy Shrimp Tacos
Veggie Burger
Comfort Kitchen
Address:454 Broadway Saratoga Springs, NY 12866
The best-reviewed dishes to try out of Comfort kitchen are
Pulled Pork Sandwich
Fried Chicken sandwich
Tomato soup
Pork Belly Taco
Comfort burger
Falafel Tacos
Turkey Club Tacos
Butternut Squash Mac.
Frequently Asked Questions
How long does the racing season last in Saratoga Race Course?
The summer meet grandstand lasts for around 40 days.
Are dogs allowed at Saratoga Race Track?
No pets of any kind are allowed on the race track except for service animals.
Why is Saratoga called "the spa"?
The nickname "the spa" is given to Saratoga because of the natural springs with waters that are rumored to bring good health.