Fort Walton Beach is known for its white sands and emerald-colored water. It is often referred to as a big place in a small place which seems redundant but refers to the possible alternatives in this small city.
With a population of 23,093 according to the census of 2020, Fort Walton is a must-visit destination. This city is a culture, nature, and fun water activities hub.
A vacation in Fort Walton will entail loads of visits to history centers, watersports, adventure at fun parks, calming days in the parks, and serenity in the beaches.
Weather
The average temperature is in the range of 45 to 88 degrees Fahrenheit. Summers in Fort Walton is long and oppressive, whereas the winters are short but cold and windy. The best months to visit Fort Walton are April to May and September to October.
Flight
The preferred airport to use while visiting Fort Walton is the Destin-Fort Walton Beach Airport. You can directly get to the beach within 8.7 miles of the airport.
Transportation
EC rider buses
You can buy passes at the EC rider offices or on the buses from the drivers. Please note the exact change. A Single ride would cost from $1 to $3. There are more than five routes the buses follow in Fort Walton. Please check these routes online if possible and plan accordingly.
Recommended ride-sharing apps: Uber and Lyft
Car Rentals and Taxis
With the growing ways of the internet, there are many options to choose from. We recommend checking out prices and reviews on google as prices and services are competitive amongst competitors for taxis.
In terms of car rentals, there are multiple platforms with the same cars listed at different prices. A little research will save you a lot of money if you are too lazy to do it. The best unbiased reviewed rental is Enterprise Rent A- Car.
Hotel Accommodations
There are a lot of hotels in Fort Walton that make the accommodation business saturated. It is best to compare prices online as many properties list the same rooms at different prices to remain competitive. A little research will save you a lot of money. The fees of rooms generally range from $90 to $200.
Brush up on Native History with the Heritage Park and Cultural Center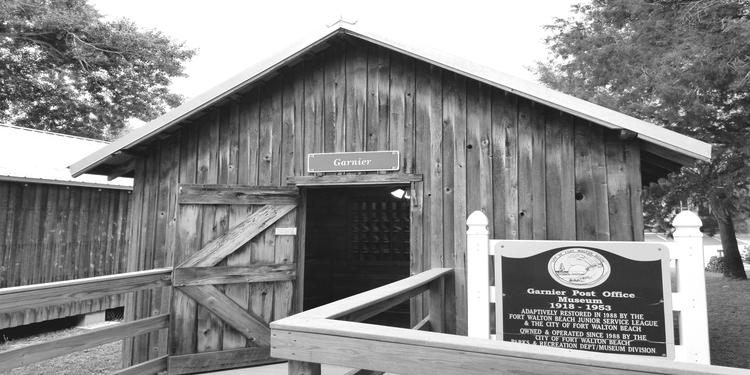 Opening hours: Tuesday to Saturday (10 AM to 3 PM)
Address: 139 Miracle Strip Pkwy SE Fort Walton Beach, FL 32548
This heritage park includes five smaller museum sections. The cost of admission ranges from $5 to $10, depending upon your age and service background. Together these five museums express history and culture in Fort Walton. Each of these showcases more than 12000 years of native American history.
Expect old structures, ceramic masks, old weapons, and one of three remaining complexes in the panhandle, which was a center of religious and political activity in the olden days.
The five museum sites are:
Indian Temple Mound Museum
Fort Walton Indian Mound
Garnier Post Office Museum
Civil War Exhibit
Camp Walton Schoolhouse Museum
Expand your Patriotism at the Air Force Armament Museum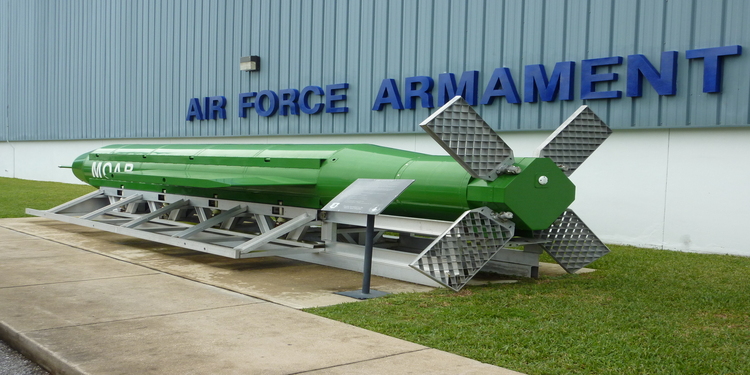 Opening hours: 9:30 AM to 5 PM (Monday to Saturday)
Address: 100 Museum Drive, Eglin Air Force Base, Florida 32542
This aviation museum has recorded artifacts from early aviation time to modern warfare. It houses more than 29 different aircraft. Its exhibits include tons of bombs, munitions, rockets, bunk busters, etc.
They also have recorded artifacts from major wars like Vietnam, Korea, World War 1 and World War 2.
The museum also encourages you to take as many pics as you want. If you like guns, planes, and patriotism, then visiting here will be an amazing experience.
Relax and admire at Okaloosa Island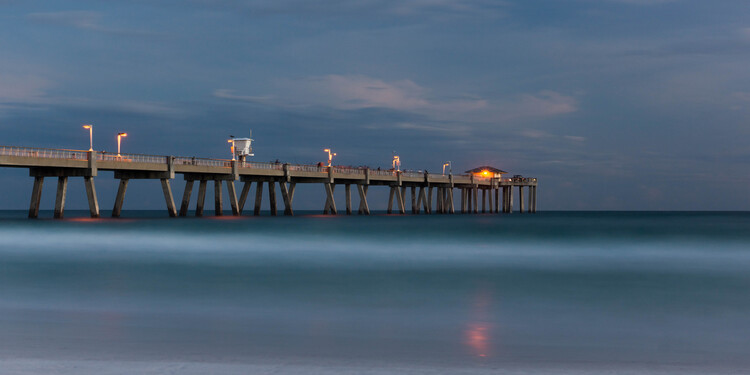 This beach is around a 6-minute drive from Fort Walton Beach. Okaloosa Island is a narrow three-mile island between the two cities of Fort Walton Beach and Destin.
It is comparatively quieter than the beach in Fort Walton. We recommend snorkel trips, Pontoon rentals, and fishing charters on the emerald waters of Okaloosa Island.
Okaloosa Island Boardwalk
This boardwalk is a collective of waterfront dining options, shops, and stores that provide beachfront amenities.
There are plenty of restaurants like the Crab Trap, Rockin Taco, Angels Beachside Grill & Sports Bar at the Pier. It has large clean bathrooms present here.
Okaloosa Island Fishing Pier
The island extends around 0.25 miles to the Gulf of Mexico. The waters consist of different species of fishes like tarpon, tuna, king mackerel, cobia, redfish, bonito, etc.
You can either walk to the pier and chill out or fish. The price ranges from $2 to $8, depending upon whether you want to fish or not.
Play with the fishes at the Gulfarium Marine Adventure Park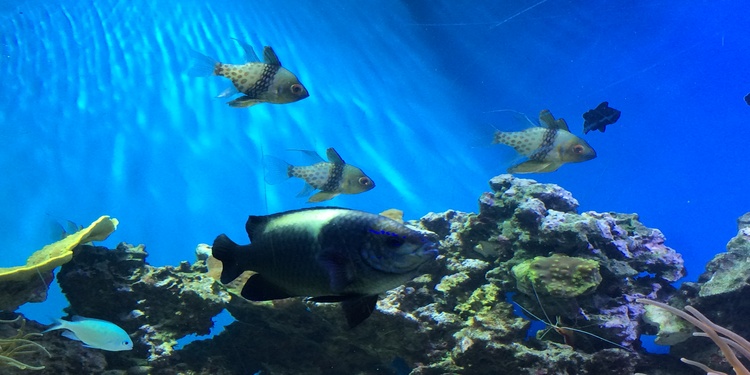 Opening hours: 9 AM to 4:30 PM (open daily except on holidays)
Address: 010 Miracle Strip Pkwy SE, Fort Walton Beach, FL 32548
This marine adventure park offers many marine exhibits, shows, training demonstrations, etc. The cost of getting in ranges from free to $24 depending on your age, residency, service background. The shows with marine life are the main highlights here.
There are also hands-on programs for discovering marine life like joining the trainers and touching dolphins, snorkeling with stingrays, etc. Please note that these are paid experiences. You can check them out online and reserve programs if interested.
Have a Fun Day Out with Wild Willy's Adventure Zone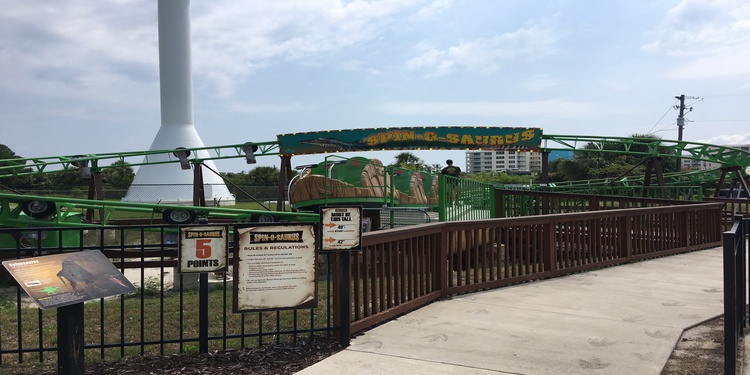 Address: 1306 Miracle Strip Pkwy SE, Fort Walton Beach
This adventure park has many attractions for visitors to try out:
Grand Prix Race Tracks
Virtual Reality Experiences or 4D movie experiences
Bumper boats
Dinosaur, pirates themed golf courses
Laser tag in an urban setting
Treetop challenges
Arcades
Trampolines
We recommend spending a full day trying out all the attractions. The Park's opening hours, island grand Prix, and rope courses are sectioned; it's best to check them out online and plan accordingly.
The cost of the rides would range from $11 to $25. Be prepared to spend around $100 to $175 at the maximum.
Relaxing days at the Park
Liza Jackson Park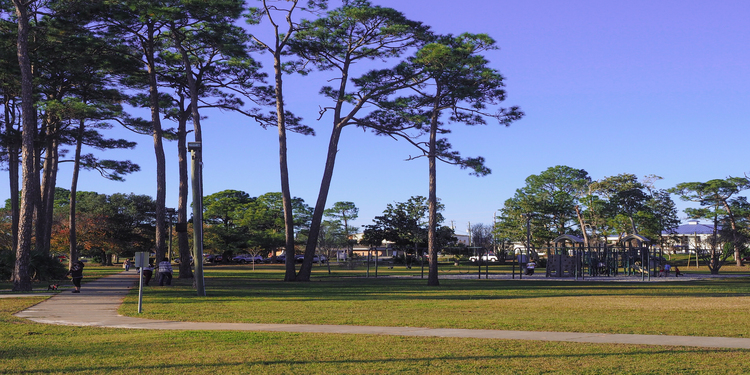 Opening hours: Open All week except on holidays (6 AM to 11 PM)
Address: 338 Miracle Strip Pkwy SW, Fort Walton Beach, FL
This Park has more than 1000 feet of waterfront areas located along the Santa Rosa area. There are a lot of pavilions, playgrounds, boat ramps, fishing pier, restrooms, and boat ramps onsite.
There is also a specific dog park where your pet can run around, play and swim. Please only let your dogs off leashes only at specific dog runs specified in the Park.
John Beasley Park
Address: 1550 Miracle Strip Pkwy SE, Fort Walton Beach
This establishment is a scenic beachside park. Unlike many other beaches, John Beasley Park has completely free parking as it has a large parking lot. Other amenities of the Park are picnic tables, vending machines.
The Park also rents out chairs and umbrellas for rent for your adventures on the beach. There are plenty of ramps that lead you to the beach.
It's not as fancy as other beaches, but the environment is quite serene. Quiet, peaceful, and calming is what you will get here.
Ross Marler Park
Opening hours: All days of the week except on holidays (6 AM – 6 PM)
Address: 1275 Santa Rosa Blvd, Okaloosa Island, FL 32548
It is around a 7 min drive from the center of Fort Walton to get to Ross Marler Park. We recommend activities like swimming, fishing, or boating. The Park also has picnic pavilions, nature trails, plenty of herons, boat ramps: fishing platforms, grills, roped-off swimming areas.
There are rubber-surfaced children's play areas with climbing and explorative apparatus. If you have children, they will love it.
If you are tired of the Park, then head off the beach. It is very quiet, and you won't be disturbed, there are plenty of shallows where you can wade and enjoy the sun.
Fort Walton Beach Landing Park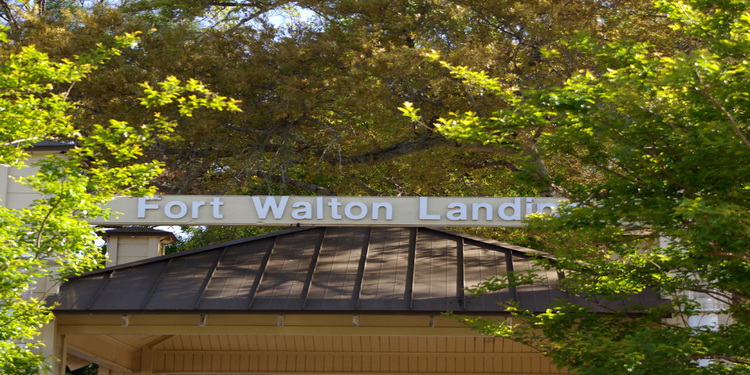 Opening hours: 8 AM to 6 PM ( open seven days a week)
Address: 139 Brooks St SE, Fort Walton Beach, FL 32547
This landing park is a wholesome park with access to shade, entertainment, a restroom, and plenty of provisions. Located in the Fort Walton Beach downtown marketplace, this Park features grassy knolls, tall trees, many seating areas with shade, and a large play structure for kids. Please note that this is not a beach. This Park is a bay channel side. Regarding pets, dogs are allowed in the Park but must be on a leash all the time. The Park also houses a rock climbing wall and a concert stage.
Calm Yourself at Wat Mongkolratanaram Temple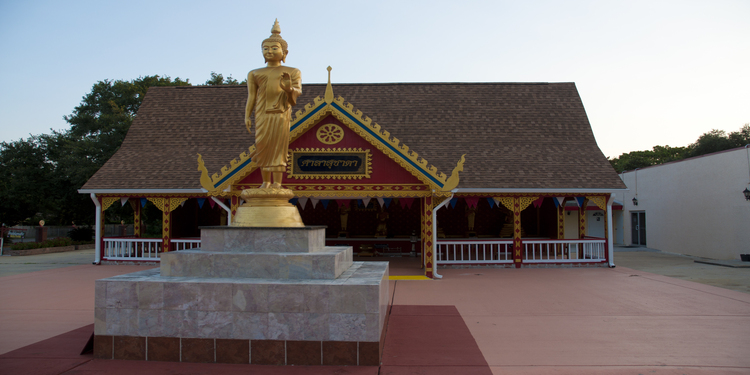 Opening hours: Sunday 9 AM to 1: 30 PM
Address:741 Mayflower Ave, Fort Walton Beach, FL 32547, United States
Buddhist temples always have a calming aura about them. Visit Wat Mongkolratanaram to get that claiming experience. They also have a Sunday market at the temple where you can find delicious Thai food here which helps raise funds for the temple.
Find Treasures at Fort Walton Beach Flea Market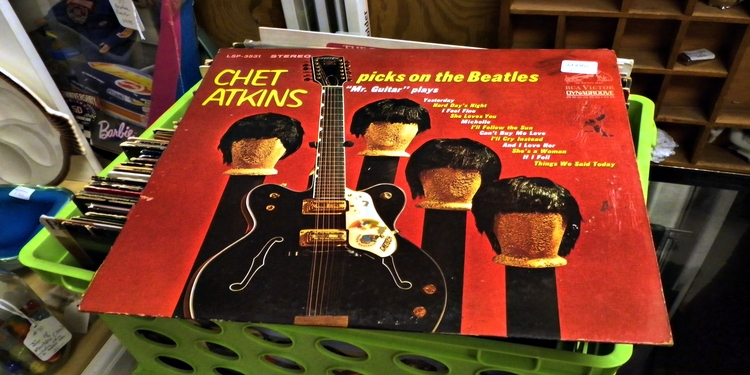 Opening hours: 10 AM to 6 PM ( open seven days a week)
Address: 25 Eglin Pkwy SE, Fort Walton Beach, FL 32548
This market is exactly as the name sounds. Fourteen thousand square feet in sight, the flea market houses countless treasures, paintings, and artifacts with more than 70 plus vendors and artists who know what you will gravitate towards while you visit this market. Expect anything from old coin collections, clothes, furniture, old cokes, etc. We honestly do not know what you will find.
Entertainment activities in Fort Walton Beach
Axes at Ratchet Hatchet
Address: 304 Perry Ave SE, Fort Walton Beach, FL 32548
This establishment houses multiple lanes with two targets on each lane. You get to choose from various axes and throw them at the targets. A staff member will go through the basics with you, and then you can ax away. You can also bring in your axes, but the staff will inspect them first. Please wear closed shoes for safety. Walk-ins are more than welcome, but we recommend booking it online first.
The cost of throwing axes at target ranges from $34 to $280 per hour, depending upon the number of guests. The establishment generally opens at two every day of the week except on Sundays, best to check opening hours online.
Emerald Coast shooting range
Opening hours: 9 AM to 8 PM ( Monday to Thursday), 9 AM to 4 PM ( Friday),10 AM to 6 PM ( Sunday)
Address: 685 Valparaiso Pkwy, Valparaiso, FL 32580
Visit the Emerald coast shooting range to have fun with guns. The establishment is capable of NFA transfers, meaning you can rent guns and shoot at their ranges. They have a lot of daily specials that give discounts on prices on most days of the week. The rental prices for guns can range from $18 to $50.
Water activities in Fort Walton:
The best waters activities to try in Fort Walton Beach are parasailing, swimming with the dolphins, Jet boat rides, pontoon sailing, and private charters, which expand upon marine life knowledge and fun. You can get these services via the following business houses:
Snacking Paradises in Fort Walton
Stewby's Seafood Shanty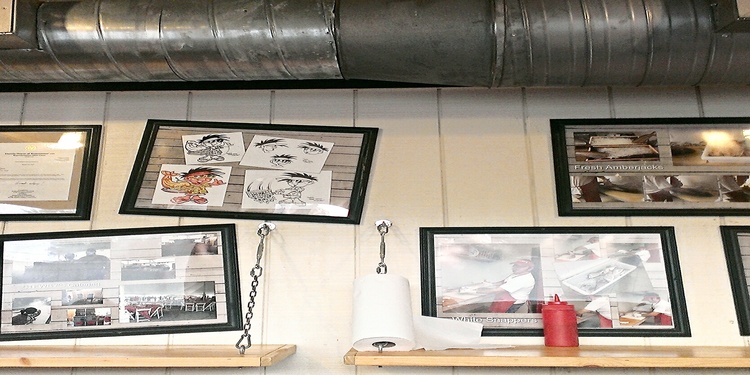 Opening hours: 11 AM to 9 PM ( All days open except on Saturdays)
Address: 427 Racetrack Rd NW, Fort Walton Beach, FL 32547
OR
35 Santa Rosa Blvd, Fort Walton Beach, FL 32548
Stewby's is an old family restaurant that specializes in seafood. There are two branches in Fort Walton and one in Okaloosa island. The ones in Fort Walton have the same menu irrespective of which branch you visit.
Since the seafood comes from the docks in Destin, you know the food is fresh. Some of its best food, according to customer reviews, are as follows:
Baked Beans
French Fries
Cheese Grits
Fried Shrimps
Any type of Fried Fish (Amberjack recommended)
Fried Chicken
Gumbo and Hush Puppies
Calamari
Homemade Cornbread and Shanty Pie ( Key lime Pie)
The Shack – Original Waterfront Crab Shack
Opening hours: 11 AM to 8 PM ( All days open except on Saturdays)
Address: 04 Miracle Strip Pkwy SW, Fort Walton Beach, FL 32548
The Shack is another famous seafood joint in Fort Walton, which features a roomy deck with waterfront hangout places and a range of seafood for you to try. The best delicacies to try here are:
Pita Chips
Loaded potato salad
Key lime pie
Crab platters
Fried Green Tomatoes with Lobster toppings
Crab cake and shrimps
Blackened fish tacos with fries
Crawfish Po Boy
Bay's Cafe French Restaurant
Opening hours: 11 AM to 2 PM and 5 PM to 9 PM (all days of the week except on Mondays)
Address: 233 Alconese Ave SE, Fort Walton Beach, FL 32548
Bay's Cafe has an informal setting with a waterfront deck which is very spacious. The eatery offers old-school French cuisines. Please note that the prices may be a little upscale but worth it. Some of its best-reviewed delicacies are:
French Soup
Lamb Shank
Tiramisu
Chicken Florentine
Strip Steak or the Steak au Poivre
Triggerfish, Salmon, and Redfish
Shrimp SaladFilet Mignon
Grouper Wellington
Floyd's Shrimp House
Address: 450 Miracle Strip Pkwy SE, Fort Walton Beach, FL 32548
Opening hours: 11 AM to 9 PM ( Sunday to Thursday) 11 AM to 8 PM ( Fridays)
Floyd's is a good seafood eatery with a varietal menu. The must-try delicacies of this place backed by the custom reviews are:
Fish and Shrimp Platter
French Fries
Oyster Po Boy
Fried fish platter
Coconut Shrimp
Hush Puppies
Fried Pickles
Gator Tail bites
Cajun Pasta
Frozen Strawberry Margaritas or Lime Margaritas
Blackened Mahi-Mahi
Al's Beach Club and Burger Bar
Address: 1450 Miracle Strip Pkwy SE, Fort Walton Beach
This spot offers a great menu of burgers, craft beers, and milkshakes. There are also weekly firework shows and music to uplift your mood. This establishment also has a kid's area to go on stage and participate in the shows. The best customer reviewed food from this beach club are:
Shrimp Grouper Platter
Cajun Fries
Chicken sandwiches or Burgers with fries
Shrimp Dip
Chicken tenders
Frequently Asked Questions
Is Fort Walton, Florida Safe?
According to the most recent data of the FBI, Fort Walton is safer than 18 percent of the cities in the USA. You have a chance of being 1 in 283 of falling victim to a violent crime and 1 in 45 cases of becoming a victim of property crime. This stat is a bit higher than the Florida states' averages. So it is not the safest city in the whole of Florida. Best to be on your tippy-toes.
Is Okaloosa Island the same as Fort Walton Beach?
Technically, they are different places. Okaloosa Island is only 2 miles away from Fort Walton Beach, which is very near. You will most likely visit the island while you visit Fort Walton Beach.
Are Glass containers or bottles allowed on the beach?
Glass containers and bottles are not allowed in Fort Walton Beach.