This beach city, located in the Santa Monica region of Los Angeles, is a combination of beaches, parks, and reserves. With a population of 99446 in 2020, Malibu is the place to visit as it is a hub of nature, culture, and art.
From surfing on the countless beaches of Malibu to amazing hiking trails, and rich cultural art galleries and museums showcasing the history of this place. You will find something for everybody.
Weather
The average temperature of Malibu ranges from 49-degree Fahrenheit to 76 degrees Fahrenheit.
The summers are short but comfortable. The winters, however, can be long, wet, and cloudy.
As Malibu is known for warm-weather activities, the best months to visit Malibu are from June to early October.
Flight Plan
The nearest airport to Malibu is the Los Angeles International Airport which is 27.8 km away from Malibu.
We recommend this as this is the closest among all the alternatives. Other possible airports to use are :
Hollywood Burbank Airport (BUR) (39 KM)
Long Beach Airport (LGB) (55.8 km)
Santa Ana Airport (SNA) (86.2 km)
Ontario/San Bernardino Airport (ONT) (100.6 km)
Explore History & Art
Frederick R. Weisman Art Foundation
This museum is located inside the Pepperdine University Malibu campus, at 24255 Pacific coast highway.
There are plenty of exhibitions that are soon to come at Weisman in 2022. Some of them are:
Gwynn Murrill: Animal nature (May 21- July 31) : This exhibition will showcase animal sculptures that balance abstraction and realism. All sculptures are carved from wood.
Pepperdine Studio Arts Senior Thesis Exhibition (April 14 – April 30) : This exhibition will showcase arts by seniors graduating from the Seaver college studio art program.
The Cultivators: Highlights from the Kinsey African American Art History Collection (January 15 – March 27) : The cultivators s a survey of African American history and culture. This exhibit includes paintings, sculptures, photographs, rare books, letters, and manuscripts. The cultivator's achievement of the African American community through slavery, emancipation, civil rights movement to present day
You can contact them via their website info to arrange a tour. All admissions are free, but timed tickets are required. You can buy tickets online.
Adamson House Museum & Malibu Lagoon Museum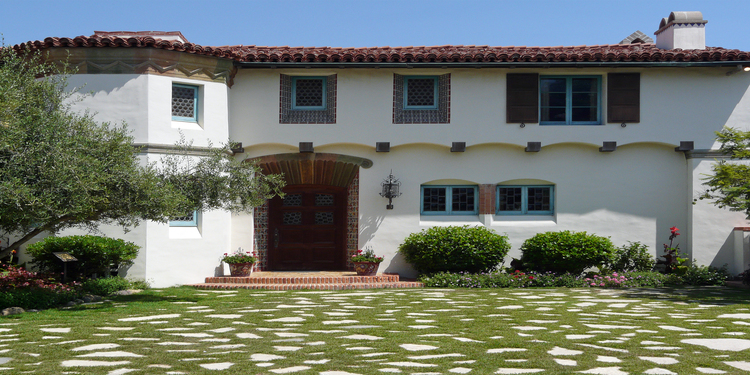 The Adamson House museum is open all week from 8 AM to sunset.
The cost of admission ranges from free to $7depending upon the age of the visitor. The Adamson and Malibu Lagoon museum are adjoined.
Malibu Lagoon Museum : This museum contains artifacts, rare photographs, and documents relating to the history of Malibu. Its primary focus is on the early Chumash Indian era through the Spanish California culture and the famed Rindge and Adamson families.
Adamson House Museum and Garden Tour : This tour focuses on the Adamson house, which has the original furnishings and the potteries tile that it is known for. It will reveal details about the Adamson family architecture and décor.
The garden tour focuses on the landmark gardens preserved in their 1930s appearance. It is offered every Friday at 10 AM.
The Getty Villa Museum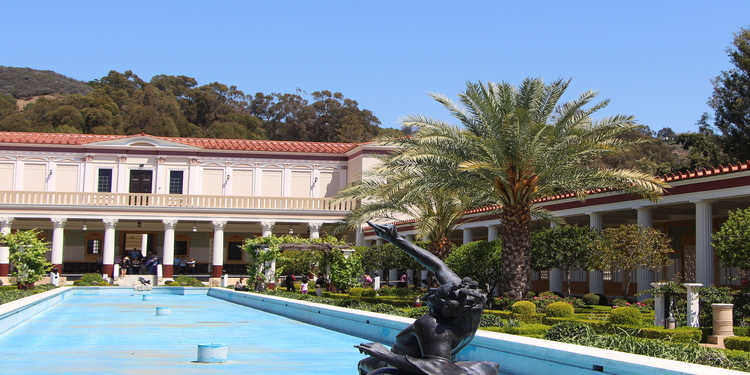 This museum is dedicated to art made by the ancient Greeks, Romans, and other civilizations. Its main featured tours are:
Architecture tour: Explore more than 44000 antiquities regarding Greek, roman, and Etruscan civilizations. This tour focuses on the architectural aspect of the villa.
Garden Tour : Explore the Roman gardens featuring sculptures, fountains, reflecting pools, and plant variants.
Culinary Garden tour: This tour focuses on the gardens' edible plants, herbs, fruit trees, and their connection with the civilizations.
Collection highlight tours :Focuses on major work on display from the museum's collection.
Superb Parks filled with Nature
Leo Carrillo State Park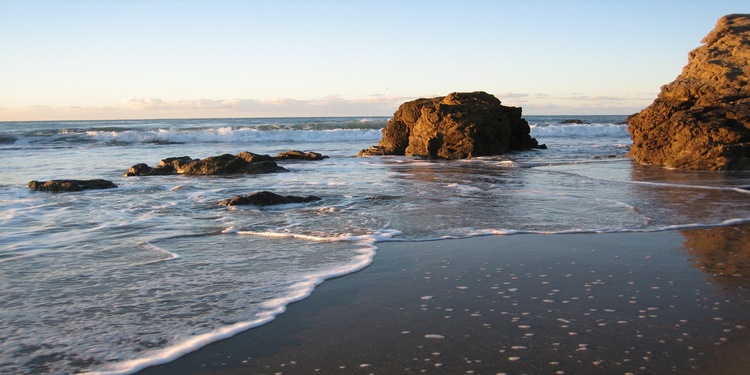 The park features 1.5 miles of beach for swimming and surfing.
It also has tidepools, coastal waves, and reefs for exploring.
Giant sycamores shade campgrounds. The park is located 28 miles northwest of Santa Monica. Parking fees range from $3 to $12, depending upon the hours of parking required.
The state parks also have the following trails
Leo Carrillo Beach Trail ( moderate)
Yellow Hill Trail ( easy)
Nicholas Flat Trail(hard)
The park has amenities like token-free showers, which only accept dollar bills.
If you plan to camp here, firewood burning, dura flame, and briquettes are allowed in the fire rings.
But do check entrance kiosks for fire level that day; Fires are only allowed with permission.
The campgrounds have hot showers and even a camp store. There are more than 130 sites.
The maximum number of people per campsite is 8, including children. The maximum vehicle per campsite is 2.
Dogs are allowed on leashes in the park's day-use areas, campground, and north beach.
Dogs aren't allowed on the backcountry trails or the south shore. You can make an online reservation for this park.
There is also a system of Quiet hours from 10 AM to 6 AM.
Please remember that generators can only be used between 10 AM to 8 PM. This park is open year-round.
Malibu Bluffs Park
This park features a six-acre park at the pacific coast highway and near the Malibu canyon road.
This park overlooks the ocean and hosts a multipurpose field suitable for baseball, soccer, or playground.
There are also jogging paths, picnic tables, a whale-watching station, and Michael Landon community center.
The park has many community classes, special events, and sports leagues for tiny tots, youths, and adults. There is also free wifi available in the park.
Trancas Canyon Park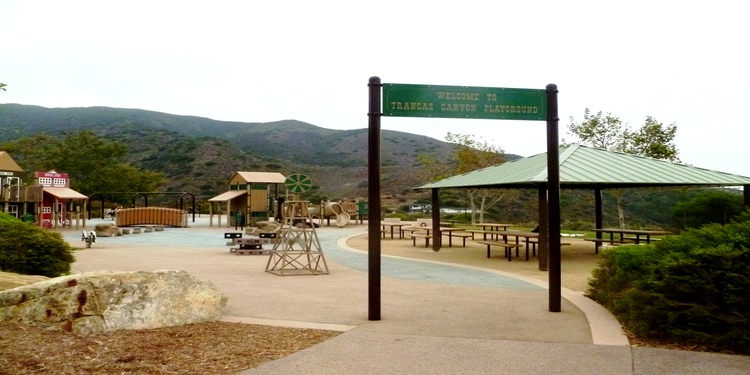 There are a lot of perennial streams running through these canyons.
Animal and plant life is abundant here.
It's best for hiking, horseback riding, mountain biking, dog walking, and wildlife viewing.
It starts from Encinal canyon road with two bridges to cross over Transcas creek.
Please note that previous hikers have encountered rattlesnakes in the middle of the trail. Poison oak is also there.
It can be identified by three leaves going up the beach.
Wear long-sleeved clothes. Ticks are also often found in grassy areas.
Escondido Canyon Park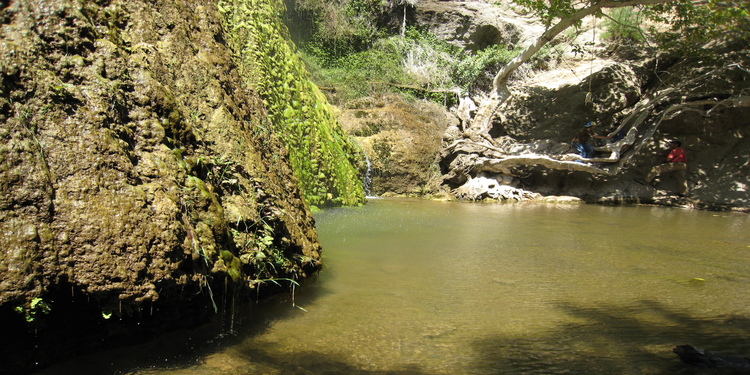 This park has one of the finest waterfalls in LA.
The lower tier is around 50 feet, and the upper level is about 150 feet. It's about a 3.8-mile round trip hike to Escondido Falls.
You can begin off at the pacific coast highway and go uphill about 0.75 miles. Expect a bit of rock hopping. The water pours over 150 feet to a calming pool.
The parking lot at the winding ways is not free and generally costs $8 to $15.
Please note that the upper falls are on private property and are not for the public.
There are no bathroom facilities on-premises.
Please be careful, as the whole area is a high-risk fire zone. Dogs are allowed but must be on a leash.
Solstice Canyon Park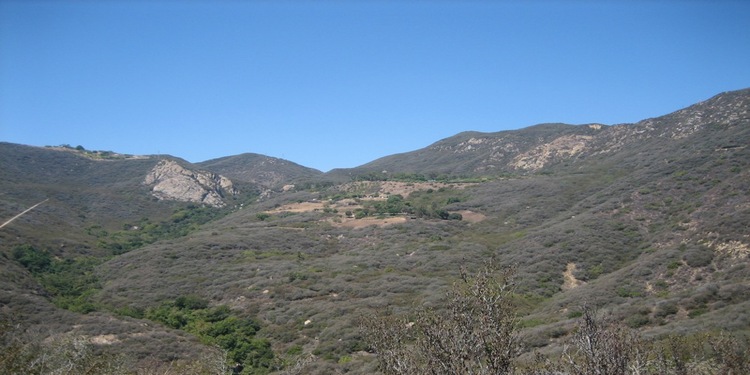 This canyon features hiking wildlife like alligators, fence lizards, red-tailed hawks, and acorn woodpeckers.
Solstice Canyon is an amazing place for hiking, picnicking, mountain biking, etc.
You can get to the canyon through corral canyon road.
It is about 0.25 mile to the park entrance on the left in Malibu or through the intersection of corral canyon road and solstice canyon road.
You get a huge view of the pacific ocean from here. There are also the keeler house and the Roberts ranch house ruins.
Small waterfalls can be found behind the Robert Ranch house.
Please note that there might be bad cell reception in those canyon areas.
Point Dume State Beach & National Reserve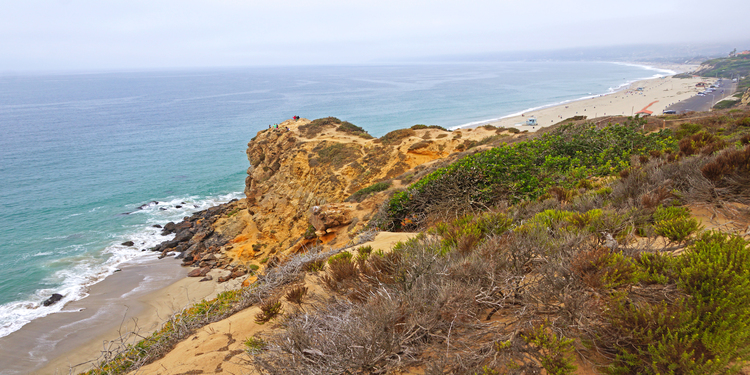 With more than 63 acres in size, 34 acres of that land are designated the Point national reserve.
It features rock cliffs, habitats for roosting cliff birds, sparkling tide pools, and marine life.
Expect to encounter coyotes, skunks, raccoons, squirrels, and rabbits during your visit.
There are also more than6 types of snakes found here, so be careful.
The vistas at point dume will also give you opportunities to see the sea lions, and dolphins a few feet away, as well as some migrating whales.
Point Dume is also an excellent place to hike.
Some things to remember are that dogs are prohibited inside the preserve.
Fires are not allowed at any time during your visit.
You are recommended to stay on the fenced trail for your safety. They receive also house the westward beach.
Westward Beach
This beach is on the west side of the point dume. It has a 3-mile-long stretch for you to enjoy.
There are showers and picnic tables, and we recommend activities like surfing, swimming, fishing, hiking, and sunbathing.
The parking is also free. Please note that dogs aren't allowed here.
Calm Yourself at Malibu Hindu Temple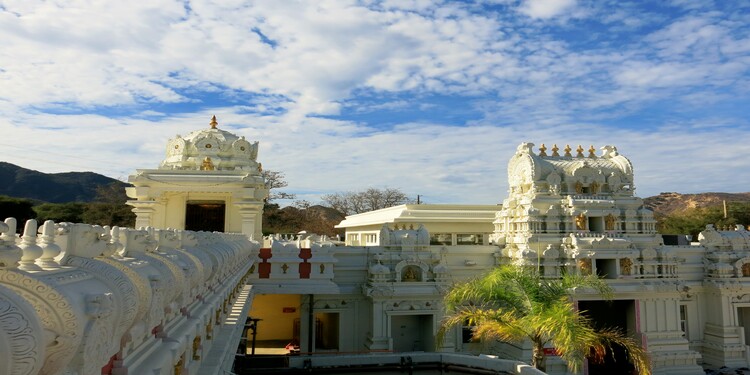 This temple focuses on Hindu Dravidian architecture while worshipping Venkateswara and Shiva.
You will get calm environments all around this structure. The temple welcomes people of all races, colors, and ethnicity.
The temple is open for indoor and outdoor services from 10 AM to 5 PM on Saturday and Sunday.
Expect calming vibes and amazement from the building structures.
Things to remember:
The temple is closed on weekdays
The temple does not allow nonvegetarian food on the premises
Smoking and any alcohol are strictly prohibited
Shoes are to be removed at the entrance
Major Poojas, Aaratis can only be done with a ticket obtained at the temple's office
Shopping at Malibu Country Mart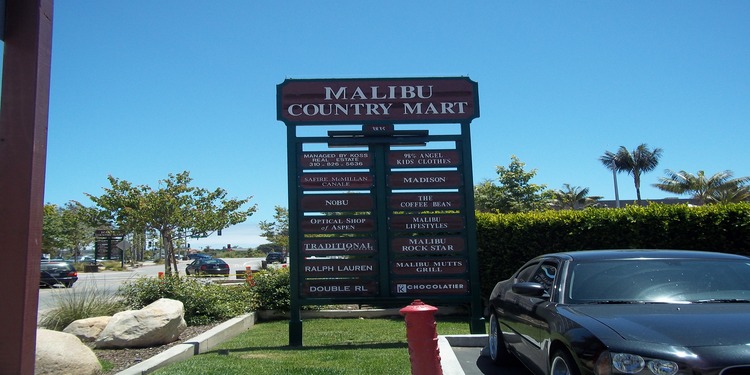 This large outdoor lifestyle center is located at the civic center of Malibu.
There are plenty of businesses inside the mart, from clothing lines to restaurants to wellness centers to art galleries.
There is something here for everybody. The retail stores open from 10 AM to 7 PM, whereas restaurants and cafes operate from 5:30 AM to 11 PM.
Visit 3835 Cross Creek Road; We are sure there is a store here for you.
Relax at the Beaches in Malibu
Zuma Beach
This beach covers about 1.8 miles of beach frontage. It is an awesome place for swimming, body, and windsurfing.
The beach has many amenities like restaurants, food stands, showers, volleyball nets, picnic tables.
Visit 30000 Pacific Coast Highway Malibu. You can access the beach from 6M to 10 PM.
Malibu Lagoon Beach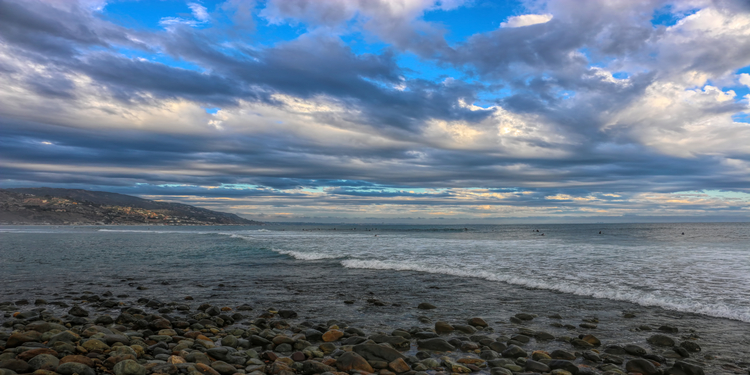 Located at 23520 pacific coast highway, Malibu Lagoon Beach is perfect for bird-watching opportunities.
There are also many art structures along the way. In the winter season, the beach berm breaches to allow tidal flows.
These tidal flows separate the Malibu Lagoon Beach from the surfrider beach.
This beach also offers tide pools, picnic tables, and many trails.
It's best for whale watching, tide pooling, swimming, surfing, paddle boarding, etc.
You can also make your way to Malibu Pier from here. The pier is open from 6 AM to 9 PM every day.
It is a wonderful setting to take pictures in. There is also a whale-watching coastal cruise provided here if you are interested.
Surfrider Beach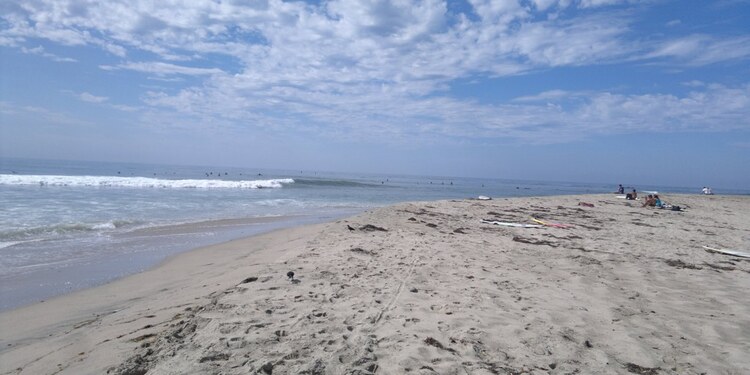 This beach is right next to the Malibu Lagoon State Beach.
It is about a mile of ocean frontage and offers around 90 parking spaces, restrooms, and picnics facilities.
Surfrider is one of the best places for swimming and surfing in Malibu.
Please note no dogs are allowed on the beach.
The parking is completely free.
Visit 23200 pacific coast highway to get the best surfing experience of your life.
Nicholas Canyon Beach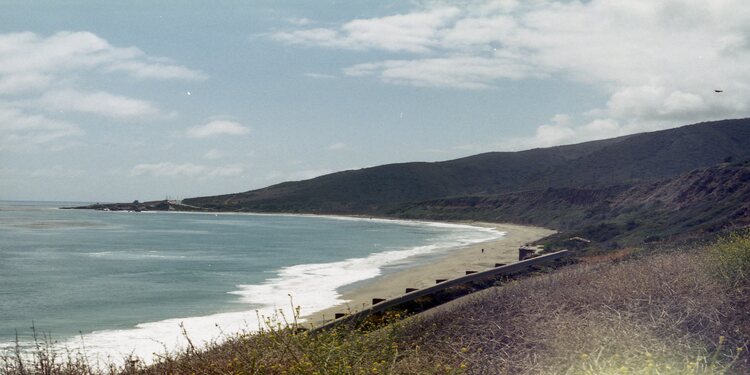 This beach is about a mile long. Comparatively, this beach is a little less crowded.
Its features include picnic tables, parking for 151 cars, and room for sunbathing.
Please note that the parking lot is just off the Pacific coast highway.
Wishtoyo Foundation's Chumash Village
There is a working native American village on a 4-acre site named the Wishtoyo foundation's Chumash village.
The village showcases Chumash people using replicas of homes, canoes, tools, handicrafts, ceremonies, and celebrations.
Robert H Meyer Memorial State Beach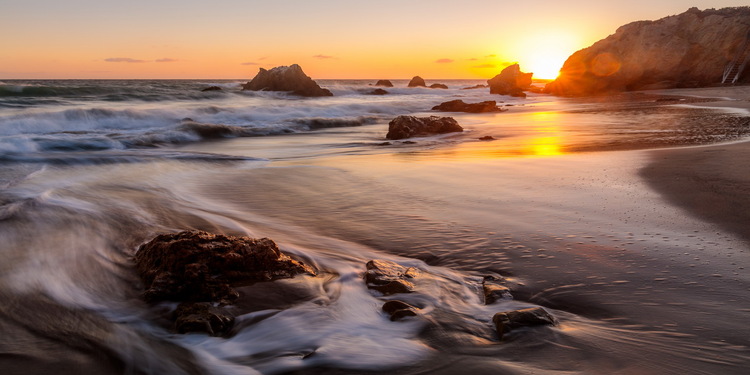 This beach is a combination of three smaller beaches.
EL Matador Beach
El Pescador Beach
La Piedra Beach
These beaches feature rocky coves and boulders, so please be careful around them, as you might get trapped if there is an incoming tide.
Please note that dogs are not allowed here. Food services aren't available, so bring them from the outside. Parking is also free.
The best activities to do here are:
Sunbathing
Beach Exploration
Bird-watching
Snorkeling
Swimming
Beach Walking
Cave Exploration
Photography
Hiking Trails in Malibu
Mugu Peak Trail
The trail features a 2.7-mile route.
You will be rewarded with a visit looking out over the pacific ocean at point Mugu.
This route is comparatively a less crowded place.
It might be a bit hard, but well worth it. Expect a lot of wildflowers on the way.
Los Leones
This route is an entire outback hike that takes a few hours.
Once you are at the top, there is a fantastic view of the Pacific. Dogs aren't allowed here.
You can access this trail from the second left off sunset boulevard from the pacific coast highway.
The course might be very hot, so bring tons of sunscreen.
Backbone Trail
This trail is 70 miles long and runs on the Santa Monica Mountains, but you can explore it in small chunks.
You will find a cool rock formation at sandstone peak, which looks like a basketball on one of Harlem's globetrotter's fingertips.
You can look at the West and see the Pacific when you get to the inspiration point.
Food connoisseur's Paradise in Malibu
Neptune's Net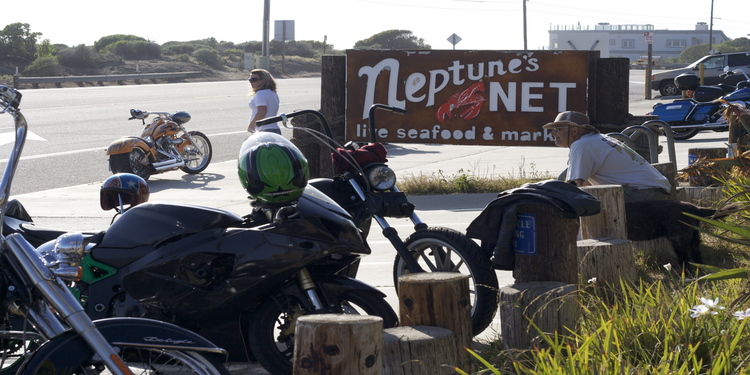 Located at 42505 CA-1, this establishment features a great ambiance with picnic tables overlooking the ocean.
The restaurant features fresh catches and exquisite burgers.
Some of the must-try delicacies backed up by customer reviews in the past are as follows:
Sweet Potato Fries
Fried Shrimps
Fried fish Basket
Calamari combo
Shrimp and clam combo
Clam chowders
Fish and chips
Fried Scallops
Fish tacos
Moonshadows
This restaurant is best suited for a casual dining setting.
It offers a tiki-themed patio which is perched overlooking an exquisite view of the pacific ocean.
In terms of the menu, it provides a new American style.
Visit 20356 Pacific Coast Highway for a suburban calming ambiance with mouthwatering food.
The must-try dishes of this restaurant are as follows:
Pear Salad
Swordfish
Filet Mignon and mashed potatoes
Octopus carpaccio
Malibu Farm Pier Cafe
Burrata
Scallop appetizers
Crab Cake appetizers
Beet salad
Cesar salad
Lobster Linguine
Tiger shrimp paccheri
Chocolate souffle cake
Hazelnut ice cream
Apple pie
Geoffrey's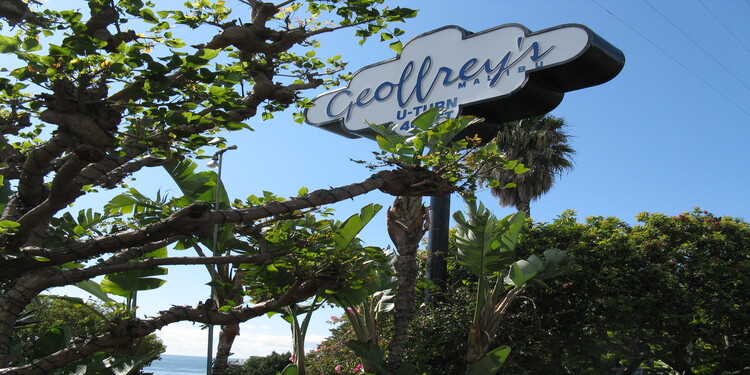 Geoffrey features a wonderful sweeping view of the pacific ocean with cultured dishes.
Visit 27400 Pacific Coast Highway for an awesome time. The best-reviewed food list of this restaurant is as follows:
Coconut Shrimp
Scallops in Cauliflower and pea risotto
Swordfish
Hazelnut bars
Oysters
Creme Brulee
Eggs Benedict
Puff pastries
Duck
Filet
Malibu Farm Restaurant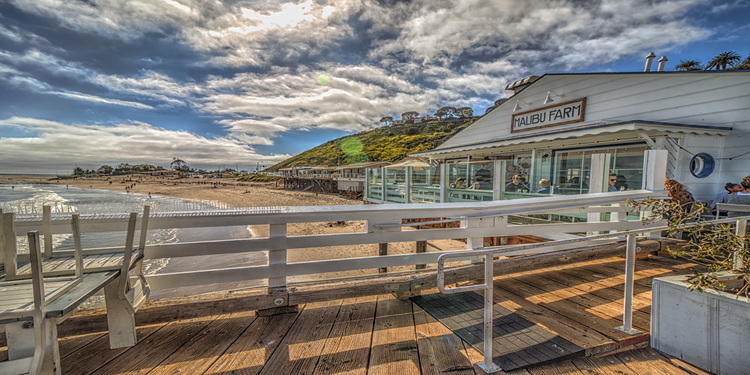 This farm restaurant offers farm-to-table food mixed in with the local wines.
You get an exquisite view of the ocean from the deck.
There is no need to worry about the cold temperature at the deck, as the establishment offers blankets and heaters for most of the tables.
Visit 23000 Pacific Coast Highway and try the following customer favorites:
Smoked salmon hash
Steak
Larry's berries baked french toast
Grilled Chocolate cake
Bu beefy nachos
Vegan Coconut Ceviche
Lamb specials
Spaghetti squash Lasagna
Half Chicken plates
Fish tacos
Nobu Malibu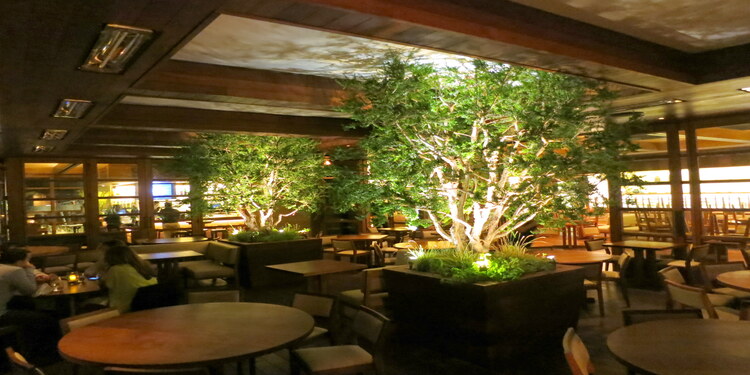 Nobu has become a famous franchise worldwide for its quality food and great interiors.
The restaurant features Matsushia's Japanese delicacies with a unique Californian twist.
In terms of decor, the restaurant offers a beachfront space.
The prices may be a bit expensive, but it is worth it. Visit 22706 Pacific Coast Hwy for this best-rated food of Nobu:
Yellowtail Jalapeno
Lobster Tacos
Ribeye with truffle butter sauce
Spicy Sashimi
Scallop salad
Black cod miso
Tai Sweet Shiso with Crispy Shiitake
Lobster Tempuras
Kingfish
Duke's Malibu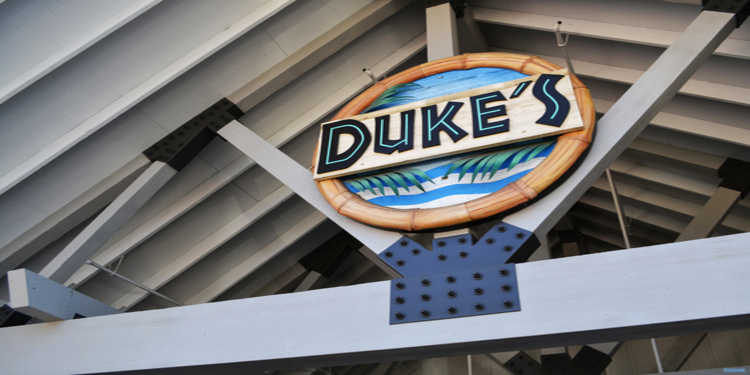 Are you looking for something new in your food palette?
We recommend trying the Hawaiian cuisines served at Duke's Malibu. The place has a very festive decor.
Visit 21150 Pacific Coast Hwy to indulge in the following must-tries:
Sirloin Steak or Ahi Steak
Calamari
Hula Pie dessert
Burgers
Ravioli & hummus plate
Filet mignon
Mahi fish
Fish tacos
Ribs/ chicken plate
Marmalade Cafe
Ahi Poke
Coconut shrimp
Mastro's Ocean Club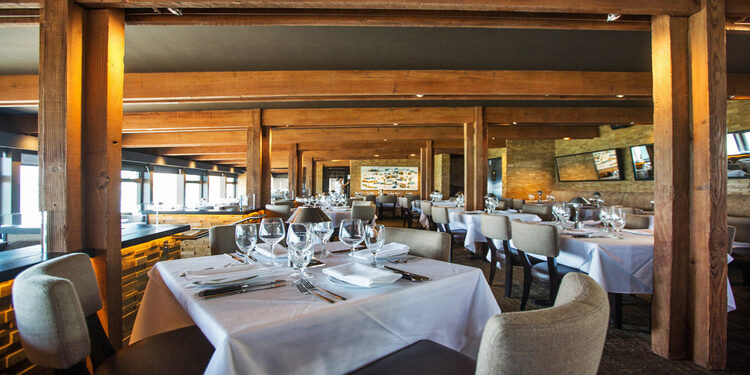 This ocean club is a bit on the upper-scale side.
There is a compulsory dress code. Try dressing business casual, and you will be fine.
The price range may also be on the upper side, but the services provided will compensate.
This restaurant exudes quality in food, décor, and service.
Please expect a waiting time per customer reviews, as excellence takes time.
Visit 8412 Pacific Coast Hwy for a superb dining experience with the following dishes:
Bacon appetizers
Cheesecakes
Mastro's Salads
Lobster tails
Steak with a bone marrow butter
40oz and 30oz wagyu tomahawks
Bone-in filets
Chocolate pudding cakes
V's Restaurant & Bar
V's is a very sleek posh restaurant. Its specialty is that the food is from local resources meaning you get healthy, nutritious, and tasty food.
Visit 22821 Pacific Coast Highway to try these customer favorites:
Fish specials
Portobello fries
Mac and cheese
Wild Arugula salad
Seafood linguine
Pan-seared salmon
Tuna tartare
Octopus
Prosciutto pizza
Penne Shrimp
Chicken sausage rigatoni
Peanut butter pie
Frequently Asked Questions
Is Malibu Safe?
The violent crime rate in Malibu is 3.75 per 1000 residents, and the property crime per 1000 residents is 33.70.
As per the 2020 data, Malibu is safer than 8 percent of US cities. Please be on high alert during your travels.
Covid safety Scenario
According to the LA County public health departments, 66.2 percent of the people residing in Malibu have been vaccinated, which is a good sign.
Do Beaches allow alcohol in Malibu?
Alcohol is strictly prohibited in public spaces like the beach, according to the Los Angeles County Code Section 17.12.320. In such cases, Citations will be issued against you.
Are dogs allowed on beaches?
Generally, dogs aren't allowed on beaches except for the Leo Carrillo State Park beach, where rules dictate allowing dogs on leashes in specific areas. Other areas like the Trancan Canyon have dog-specific areas.
Are plastics banned in Malibu?
Single-use plastics are banned in Malibu, especially polystyrene foam. You can check the actual law guidelines from the local government site.