This jewel of northeastern Indiana is known for its lush natural decals, nature conservatories, buff historic buildings.
With an estimated population of 276,286 projection from the US census, the city is a mecca of culture, nature, and entertainment.
Feel free to visit its countless historical buildings, botanic gardens, gigantic park and top it with musicals, symphonies, and exquisite art selection by local galleries.
Flight Plan
If you are planning to visit Fort Wayne by air, the nearest airport to you would be Fort Wayne Airport which is around 10.5 miles away. Some of the other alternatives are:
Dayton Airport (98.1 miles away)
Indianapolis Airport (116.2 miles away)
Detroit Airport (118.6 miles)
Grand Rapids Airports (123.6 miles away)
Weather & Transportation
The average temperature of Fort Wayne ranges from 19 degrees Fahrenheit to 84 degrees Fahrenheit.
The summers are warm, but the winters are snowy and cold. The best time to visit Fort Wayne would be from June to September.
Taxi and Ridesharing apps : There are about five taxi services with a good reputation. We recommend the old-school yellow cabs if you do not want a prior reservation. If you have time, try the following taxi company in Fort Wayne.
Citilink Bus Transportation : This public transport system follows 16 bus routes. You can check out their schedule and plan accordingly.
Car Rentals : If you want a private car, there are many rentals in Fort Wayne; we recommend checking in all of them online before choosing the vehicle. The same cars are often listed on multiple platforms with different prices as the market is saturated.
Please do not rent cars in partnership with airlines; prices can be exploitative considering you are the one that need the service. A little bit of research goes a long way! It would be best to go for the range in the $28 to $100.
Hotel Accommodations
We recommend booking hotels online from booking sites as single properties are listed on many platforms, the rates get competitive.
This market saturation allows visitors to get the same rooms at lower prices. It would be best if you were looking for a room in the range of $ 60 to $150.
Activities to do in Fort Wayne
Foellinger- Freimann Botanical Conservatory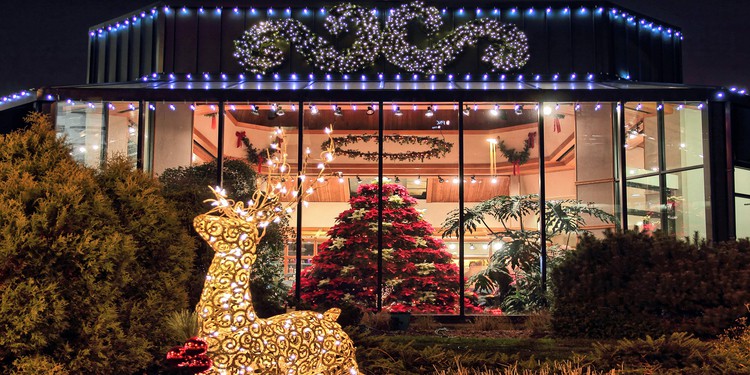 This botanical conservatory features tropical gardens with lush seasonal displays. It hosts many exhibitions where you get to immerse yourself with colorful flowers, holiday poinsettias, and different types of gardens.
For 2022, the conservatory has created a new schedule of events and exhibits. You can view it through their official website.
Another great feature about this place is that it hosts a Botanical Roots concert series. It usually occurs in the late spring. There is an admission cost ranging from free to $6 depending upon the visitor's age.
Lakeside Park
Lakeside park features 23.8 acres of pure nature with pavilions, basketball, and tennis courts. You can also fish in the lakeside pond if you have the necessary licensing. Please note fishing regulations before fishing as it is illegal to do so without a license except for specific license exempts.
If you enjoy taking walks, there is a looped path around the park which is a little over half a mile. There is also a small free library in the park if you like reading.
Sunken Garden
Lakeside also has a unique sunken garden with more than 2000 rose plants. There are more than 150 varieties to look at. We recommend visiting here to get a calming experience.
Eagle Marsh Nature Preserve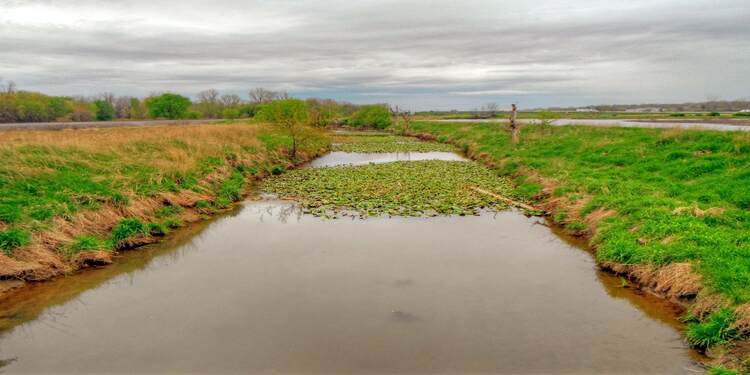 This preserve comes under the little river wetland projects. The marsh is open all year and is completely free. You can visit the marsh preserve at any time from Monday to Thursday, 11 AM – 3 PM.
You will also get direct access to the floating trail, which is one of the premier highlights of this place. The preserve has varied wetlands, meadows, forests, and prairies.
It has almost 2 square miles of habitats for birds and other types of wildlife. The nature preserve boasts of more than 250 birds, among which 28 birds, two amphibians, and one reptile species are considered endangered.
Please remember to park at the gateway parking lot parallel to engle road around the green gate. No dogs are permitted on the premises.
Frankie Park
This lush park is about 339.4 acres of land located at 3411 Sherman Blvd, which features two pavilions available for rental, Shoaff lake, where you can fish if you have an Indiana fishing license, a playground for kids, and a BMX trail.
The park also houses the Foellinger Outdoor Theatre, which does summer concerts around spring.
Headwater Parks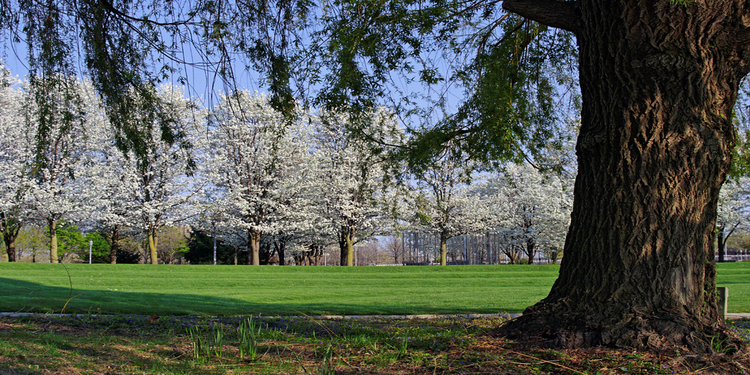 Located north of the central business district, Headwater Park features two pavilions that are available for rental. The park also hosts a number of festivals, concerts, and other special events.
The pavilion houses an ice rink in the winter. The rink is open on the following schedules:
Opening hours:
Monday to Thursday: 3 PM to 8 PM
Friday: 12 PM to 9 PM
Saturday : 12 PM to 9 PM
Sunday : 12 PM to 8 PM
Please note that the hours might change due to covid restrictions. The cost of having fun in this rink is from Free to $6, depending upon your age. Please strictly bring cash or checks. Card payment is not accepted at this rink.
The Headwater park also hosts theThree River Festival which features a raffle, art in the park, bed races, children's fest, drag shows, emporiums, concerts, food rows, fireworks at night, parades, trivia nights, waiter waitress contest, etc.
Fox Island County Park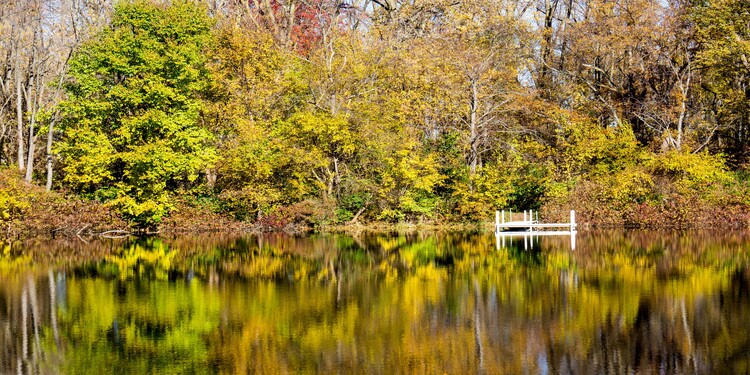 It takes around 18-20 minutes to drive from Fort Wayne to get to this location. This park features picnic shelters with a 50 person capacity, campfire pits that you can use with a permit, grills, a lake where you can swim, fishing if you have an Indiana license, a playground for kids, doggie beaches.
We recommend checking out their opening hours as hours change according to daylight savings.
Entertainment with Class
Embassy Theatre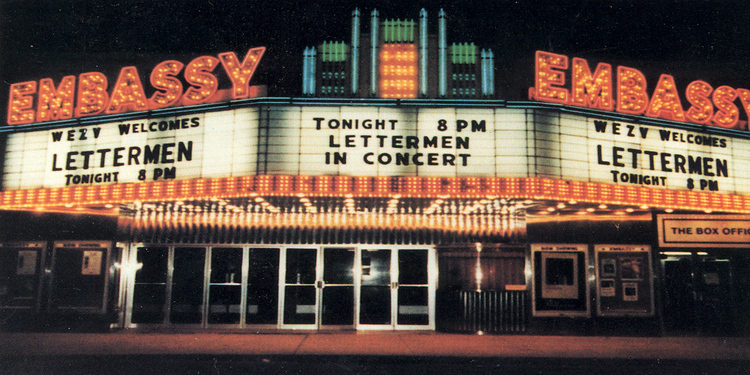 Located at 125 West Jefferson Blvd, the Embassy Theatre is a must-visit for a good time. The theatre hosts an immense number of shows all year round.
You can check the event schedule for 2022 and plan accordingly. Some of this year's features are philharmonics, Disney concerts, stand-up specials from Tom Segura, and many more.
Arena Dinner Theatre
This theatre is known for hosting many musicals and fundraisers all year round. This year features fundraisers and musicals like:
New year's fundraiser
Play on musical
Clue musical
You can't take it with you musical
You can purchase tickets for these shows from their official website.
Arts United Center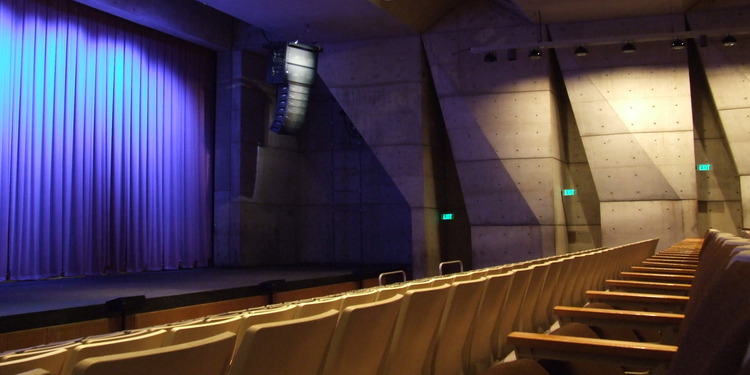 This performing arts center in Fort Wayne hosts visual arts, musicals, etc. You can purchase tickets online as the music for the year "Seussical the musical" of 2022 is already out.
Philharmonic Symphonies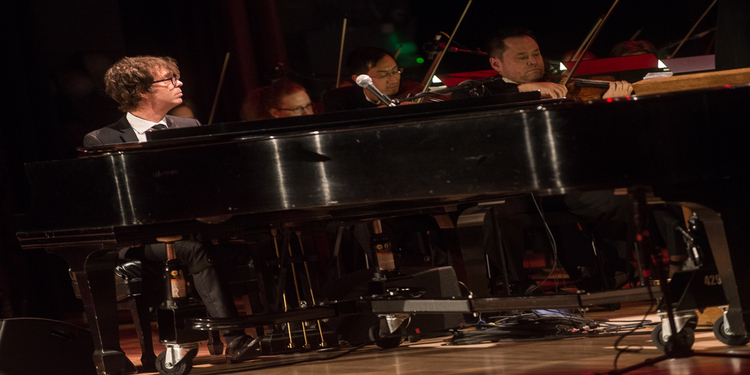 If you are into symphony orchestra music, the philharmonic center is the perfect destination for you. Tickets can be purchased online with ease.
There are many bookings of the Philharmonic on embassy theatres, history centers, or you can directly check performance dates at their Philharmonic center and catch a show there.
The range of music ranges from Beethoven's Eroica to Mozart to Aretha Franklin.
Parkview Field
Parkview is the home of the Fort Wayne Tincaps, so overall, there are many baseball games hosted in a year. If you are a sports fan, then take a quick detour from sightseeing in Fort Wayne and enjoy a game at Parkview.
Apart from games, there are concerts, farmers markets, and many more hosted in a year. The schedules for tin cap games are already released. If interested, you can purchase a ticket online.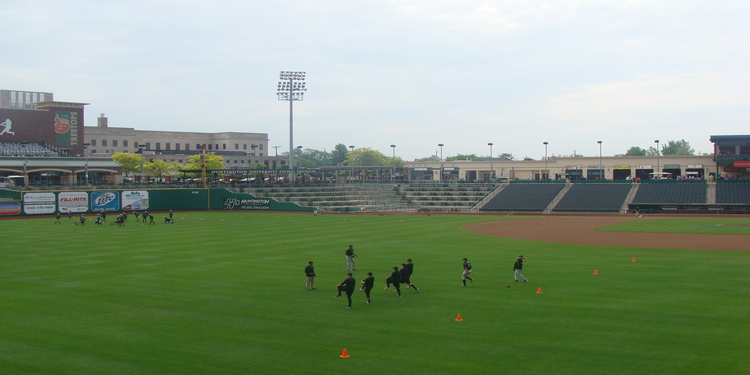 Brush up on your history
Firefighters Museum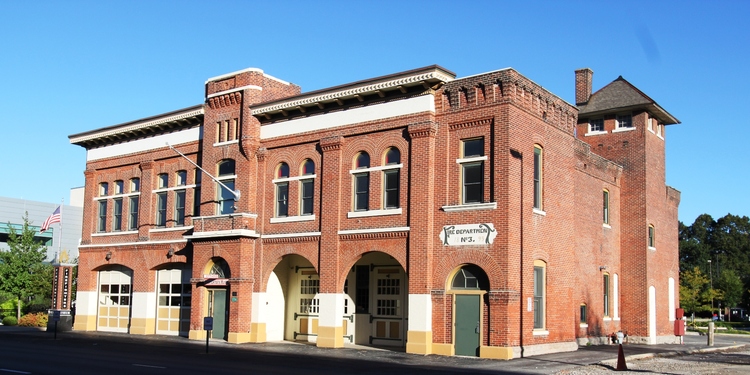 Opening hours:
10 AM to 4PM ( Monday to Friday)
10 AM to 3 PM ( Saturday)
The firefighter's museum at 226 W Washington Blvd exhibits the artifacts and history of the Fort Wayne fire service. The main features are old firefighting gears from decades past.
They also teach fire safety and the prevention of fire hazards to visitors. It will take visitors around an hour. The cost of admission generally ranges from $3 to $5, depending upon your age.
Fort Wayne Aviation Museum
Opening hours: 9 AM to 4 PM
The old Fort Wayne has now moved to the FWA terminal building second floor to make it more accessible to visitors. The new aviation museum offers a digital experience into fort aviation history.
The museum also offers augmented reality experiences. You will be able to fly planes and listen to the world war two aviation control tower.
There are countless other aviation artifacts to go through whilst you visit here. The admission to get inside is completely free.
Allen County Courthouse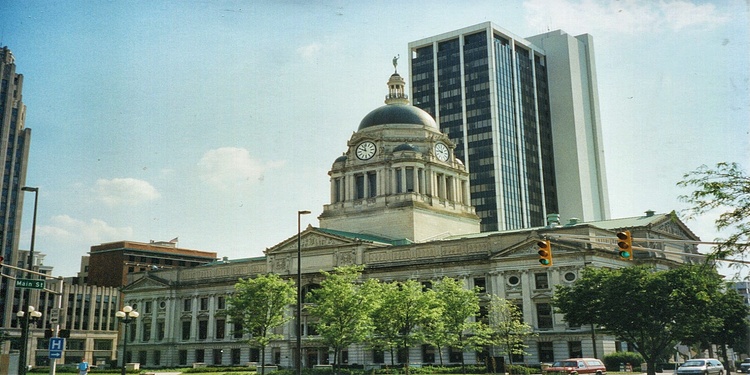 This building itself has many portraits, murals, sculptures that describe Allen county's history through the 19th century. Expect bliss whilst admiring the architectural beauty.
Personal Tour : You can get guide booklets at no cost, which can be picked up by the security desk. The hours to visit are Monday to Friday (8 AM to 4:30 PM)
Guided Tour : With this tour, you can get an informative presentation that covers the history of the courthouse. The cost of getting this tour is a $20 donation. This tour is available from Monday to Friday (9 AM to 4 PM)
Historic fort
This is a replica of a previous fort built for defense against Native Americans. The park grounds are always open to visit, but the building of the fort is only open during specific events.
You are free to come for tours on Saturdays and Sundays. You can also experience a local craftsperson at work on Thursdays.
History Center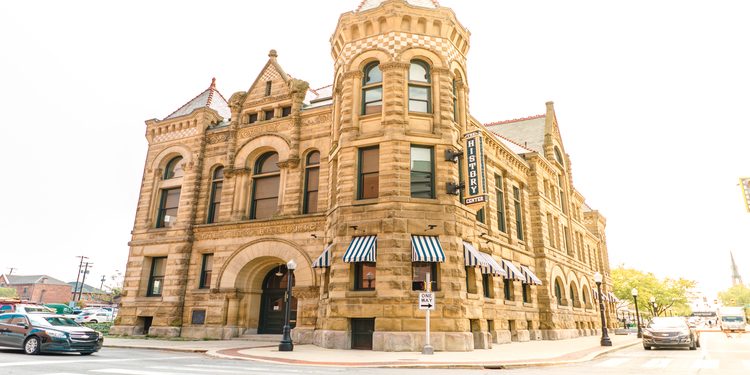 Fort Wayne History center exhibits artifacts, photographs about the local heritage. The center is located in the old city hall building of Fort Wayne.
There are permanent exhibits of more than 32000 artifacts that document places, people, and events important in history.
There are many events hosted all year round. You can check their event schedule before visiting to see what you like. For the year 2022, some of the main features that will be exhibited are:
Mark Souder- "Television in Fort Wayne"
Christopher Elliot – "Before the dream."
Kayleen Reusser-"Those plucky women of world war 2."
There will be many other exhibits as the year progresses.
Allen County War Memorial Coliseum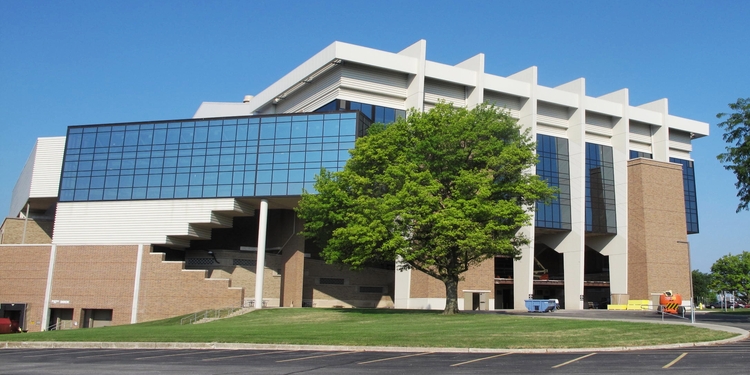 This coliseum is a 13000 seat multi-purpose arena that hosts games, circus, fairs, camping shows, boat shows, and many more.
Check out their event schedule beforehand and visit the game or show you like. Please note that the parking costs from $8 to $30 depending on the vehicle you take.
African/ African-American Museum
This museum exhibits artifacts about African and African American histories. This museum is the city's largest African art collection with more than 100 + pieces.
The staff there are well-versed in the explanation of each exhibit. We highly recommend this place to understand the deep history of African American culture. Expect masks, sculptures, and fiber art exhibits.
Delve into Exquisite Art
Artlink
Another art gallery located in Fort Wayne hosts many public exhibitions. There are figure drawing sessions every Monday and Thursday 6–9 PM for people spending around a month in Fort Wayne.
If you want a one-time visit, we recommend visiting Artlink according to the new exhibition dates. You can check the upcoming exhibitions on their website.
Castle Gallery
Expect a lot of oil-colored paintings while visiting the castle gallery. There are many new exhibitions for 2022. If you are an art person, check out their events calendar and visit this gallery located at 1202 West Wayne Street.
The galleries are open Thursday to Saturday, from 11 AM to 6 PM.
Fort Wayne Museum of Art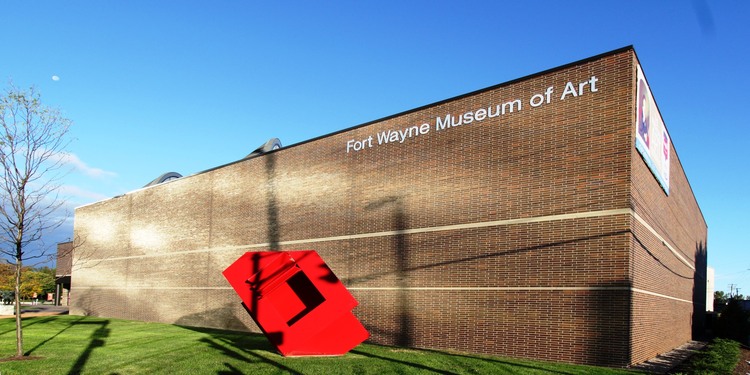 Gallery hours:
10 AM to 6 PM (Tuesday to Saturday)
10 AM to 8 PM(Thursday)
12 PM to 5 PM (Sunday)
This museum has exhibitions all year round. The 2022 exhibitions will feature
Baby, I got the blues: Photographs by Azya Lashelle
Color X Color: Selection from the Chuck Sperry Archives
There are numerous exhibitions that will be added as the year progresses. Their static collections feature more than 5000 American paintings, sculptures, and drawings.
We encourage visitors with a creative side to visit this place for some perspective. The admission ranges from $6 to $20 depending upon your age and the number of people visiting.
Cathedral of Immaculate Conception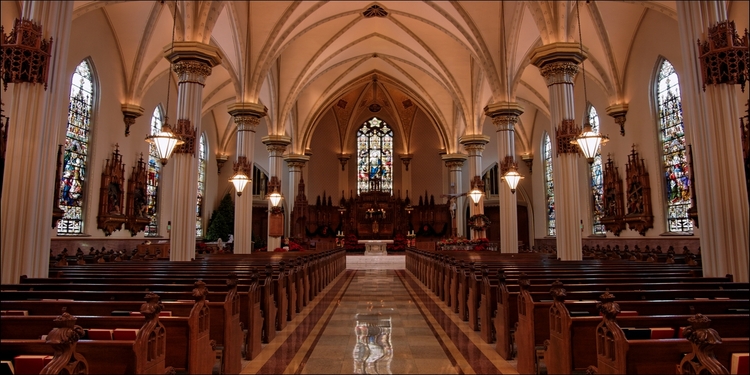 This structure follows a gothic archetype. There are plenty of masses happening in the week and weekends. Irrespective of your religious beliefs, this cathedral provides a calming, peaceful environment that will make you feel light.
We recommend visiting at least one of the masses or just enjoying the architecture and feel at peace. The cathedral is located at 1102 S Clinton St, Downtown.
The parking is free. You have the following lot options:
Onondaga St. by the Monroe Building
Cathedral lot behind the CES Pantry
Diocesan lot behind the Diocese building.
Educate your children with fun
Go wild at Fort Wayne Children's Zoo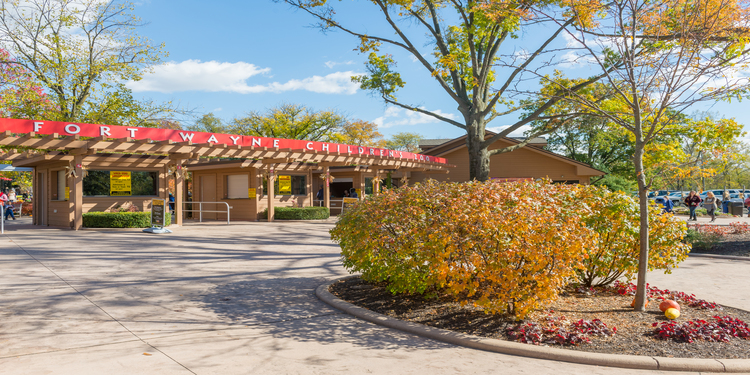 The zoo features tons of animals. Taking your kids here will yield a fun and educational day. You can choose the following visiting plans:
Australian Adventure
African Journey
Central Zoo
Indonesian Rainforest
You can buy gift certificates that can be used as tickets here for admission and ride passes.
Science Central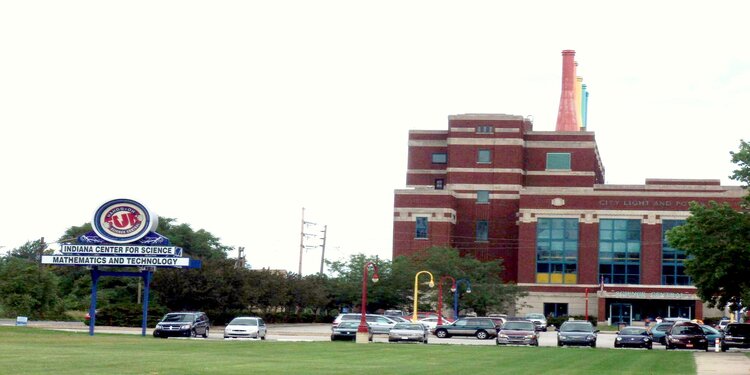 The science center features high bike rails 25 feet off the ground, swap shops where kids bring in rocks, fossils, seashells, and help educators identify the items, a six-foot diameter sphere of the earth. These are the permanent exhibits and programs here.
The organization also brings us touring exhibits. Currently, it's hosting an exhibition named "outreach to space," but you can check out new ones through their website.
The admission cost to get in rangers from free to $12. Please note, tickets get cheaper if you book online. Bringing your kids here will leave an impact on their minds. They will look at science with a newfound curiosity.
Hiking in Fort Wayne
Linden Wood Nature Preserve
There a three smaller trails present in the linden wood nature preserve:
Trillium Trail : This trail is filled with wild Geranium, ginger, bloodroot, and trillium. The course is around 0.5 miles.
Oak Paradise Trail : Expect oak trees, deep wood experiences, and a boy scout group constructed a footbridge. The trail is around 0.75 miles.
Trail of Reflection : This trail is the longest in the linden wood nature preserve. It features ponds, boardwalks and is around 1 mile.
Eagle Marsh : This route is a 3.4-kilometer looped trail. You get to see a lot of wildlife, birds. Expect it to be muddy, and there will be a lot of bugs. No dogs are allowed on this trail.
Fox Island Trail : This route is a 3.5 km trail. Dogs are allowed, but they have to be on a leash. Expect bugs, frogs, or even snakes.
Fort Wayne River Greenway Trail : This trail is perfect for hiking, biking, jogging, and many more. The river greenway park is open from 6 AM to 11 PM. The 25-mile big park offers many trail routes ranging from 1.31 miles to 11.8 miles.
Frankie Park Trails : This route is a 7.9 km trail that features a lake. This trail allows dogs; please note that they must be on a leash.
3 Foodies Must Visit in Fort Wayne
Club Soda
This restaurant is located at 235 E Superior St, Fort Wayne, famous for its modern steakhouse. We recommend the following during your venture in terms of food. This restaurant hasn't had problems with the cocktails either.
Salmon
Crab cakes
Wedge salad
Blueberry puddings
Smoked gouda cheese appetizers
Walleye sticks, waffle sweet potatoes
Grilled avocado salad
Scallop appetizers
Cork & Cleaver
This restaurant is a steakhouse that presents superb chops with all the right trimmings and salad bars. Previous customers recommend the following dishes as a must :
Crab Cakes
Salad bars
Lobster
Crab legs
Mushrooms
Filet
Mud Pie dessert
Chocolate strawberries
Coffee crusted steaks
Grilled shrimp with blue cheese
We recommend a visit to 221 E Washington Center Rd.
Jk O'Donnell's Irish Ale House
This restaurant has a certain rustic Celtic ambiance. The customer favorites are
Corned beef and cabbage
Baggers and mash
Sausage potatoes with gravy
Fish and chips
Mac and cheese
Pork Belly
Potato leek soup
Scottish eggs and fried pickles
Related Questions
Is Fort Wayne Safe?
The crime rate as recorded by the Fort Wayne police department for 2021 has decreased by 2.2 percent compared to last year.
The crime rate is at 533 in 2021 as per 100000. Last year recorded crime was at 545 as per 100000. In terms of overall crime in the USA, the city gets a C grade, meaning it's moderately safe.
Current Covid Scenario
In Indiana, 57% of the state has received at least one dose, 51% of Indiana's population has been fully vaccinated. 76 percent of the total population have received a vaccination
In terms of covid safety, Fort Wayne can be assumed to be moderately safe as of Dec 19, 2021.
Is the sales tax rate low in Fort Wayne?
The sales tax rate of Fort Wayne is 7 percent which is considered moderate in the USA.