As the largest city in Maryland, Baltimore, also known as the "Charm City," makes a great destination for planning a vacation trip.
With thriving art scenes, charming neighborhoods, great sporting events, seafood, and rich history, it's no surprise why!
Spend a day exploring the world of the sea at the National Aquarium or learn the history of African-American culture at the Reginald F. Lewis Museum.
And foodies, get ready to have a bite of your life, as the city is renowned for its Maryland blue steam crabs and crab cakes.
Best of all, you do not even have to break the bank, as Baltimore is also known for being one of the cheapest "Big City'' in the northeast corridor.
Let's dive into the best things you can do in Baltimore to make a memorable trip all year round.
Things to Do in Baltimore, Maryland
Visit National Aquarium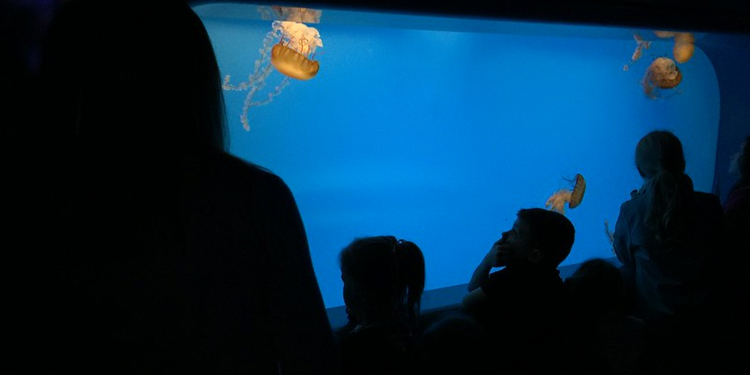 Address: 501 E Pratt Street, Baltimore, Maryland 21202, United States
Hours: Opens daily from 9:00 am - 5:00 pm
Costs: Tickets range from $40 - $50 depending on age
Opened in 1981, the National Aquarium is one of the largest public Aquariums in the United States that is home to over 20,000 animals.
From jellyfish to sharks, birds, reptiles, and amphibians, you get the opportunity to get up close and personal with every animal from all around the world.
The Aquarium also delivers meaningful experiences through exclusive behind-the-scenes experiences like tours, sleepovers, hands-on activities, and science-based education programs.
It is located on the shores of Inner Harbor and is easily accessible with the free Charm City Circulator of Baltimore.
Learn History at Fort McHenry National Monument and Historic Shrine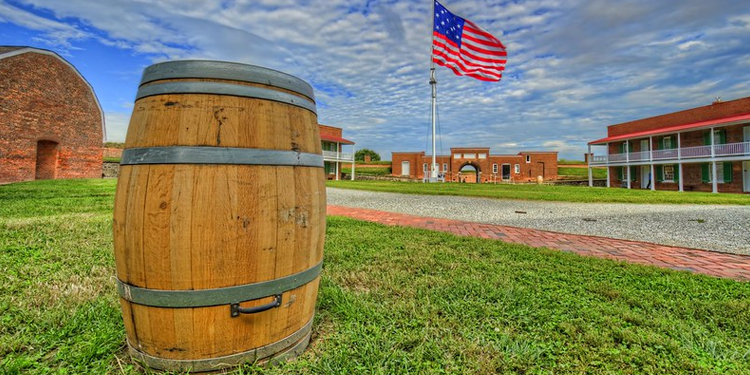 Address: 2400 East Fort Avenue, Baltimore, Maryland 21230, United States
Hours: Open daily from 9:00 am - 5:00 pm
Costs: $15 per person
If you are a history buff and enjoy the great outdoors, the Fort McHenry National Monument and Historic Shrine is a must-see attraction in Baltimore.
It is a historic site from the 1814 war, "The Battle of Baltimore'' where Americans and British fought for the conquering of sea and land.
You also get to witness and learn other sites and stories from the Civil War to WWII.
Everything begins at the Visitors Centre, where you can enjoy the displays, artifacts, and video presentations. So dont miss out!
Tip: There are no eating facilities, but you are welcome to bring your own food and enjoy the picnic area.
Get Creative at Baltimore Museum of Art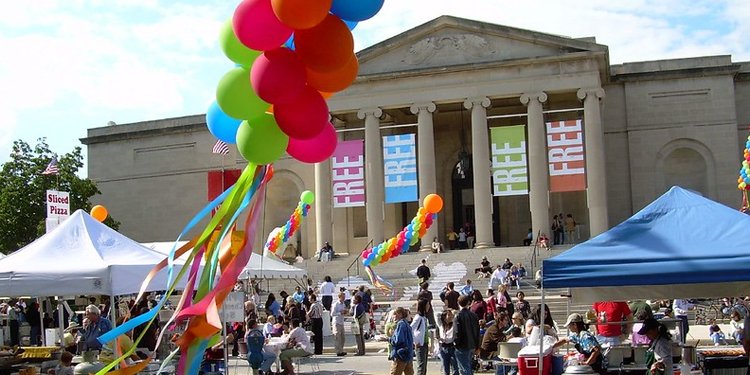 Address: 10 Art Museum Drive, Baltimore, Maryland 21218, United States
Hours: open 10:00 am - 5:00 pm, closed on Mondays & Tuesdays 
Costs: free admission
Located right next to Johns Hopkins University, the Baltimore Museum of Art draws art lovers from all over the world.
When the Museum first opened, it only showed one piece of art at a time. Today, it has over 95,000 pieces from famous artists like Piccaso, Henri Matisse, Thomas Cole, and many more.
Take a self-guided tour and see the 18th – 20th-century contemporary art collection.
Dont miss out on the Cone Sisters' iconic art collection of famous works, including Matisse's Blue Nude, Mont Sainte-Victoire Seen from the Bibémus Quarry, and a few others.
The Museum also offers a wonderful bookstore and gift store onsite with things related to current and past exhibitions. Make sure to give it a look!
Explore Inner Harbor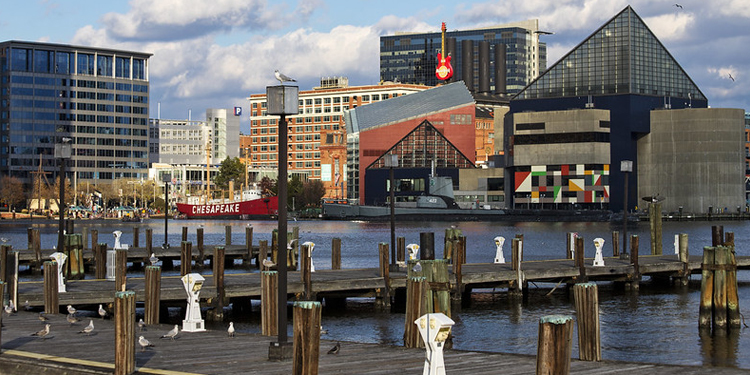 Address: Inner Harbor, Baltimore, Maryland, United States
Inner Harbor is one of the oldest seaports in America and is home to the most renowned Baltimore attractions.
Some include the National Aquarium, Maryland Science Center, and the American Visionary Arts Museum.
While strolling around, you can immerse yourself in the vibrant street life of Baltimore.
From entertaining live performances to exploring the local shops and restaurants, there is something to captivate everyone.
So whether you choose to hike or bike, this route offers a breathtaking journey through the city.
Or you can also take a water taxi to discover the hidden gems along the Chesapeake Bay. I recommend doing both if you spare some extra time.
Visit America's First Railroad at B&O Railroad Museum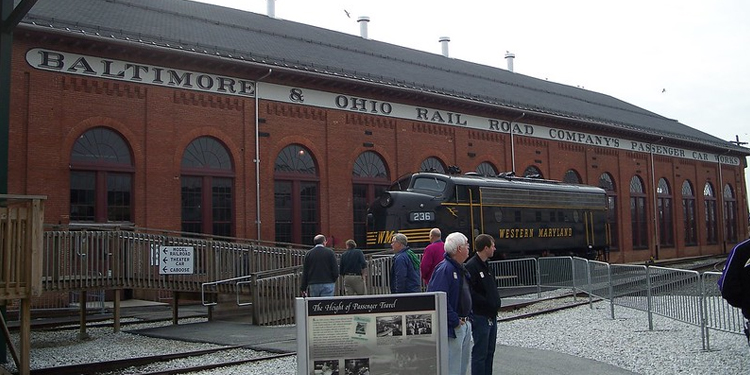 Address: 901 West Pratt Street, Baltimore, Maryland 21223, United States
Hours: Open 10:00 am - 4:00 pm (Monday- Sunday)
Costs: admission rate range from $12 - $20, depending on age
Do you like trains? Even if you dont, visiting the B&O Railroad Museum will give you a glimpse of how train service was first started in the United States.
You have read that right! Baltimore and Ohio Railroad was the first operated railway in America to be chartered as a common carrier of freight and passengers in 1827.
You can enjoy and learn everything about this history by taking a 20-minute train ride on the Mile One Express along the country's first commercial miles of railroad track.
The Museum also offers interactive displays and a world-class collection of rolling stock locomotives, freight cars, and other maintenance vehicles. Be sure to check out all of them!
Learn African American History and Culture at Reginald F. Lewis Museum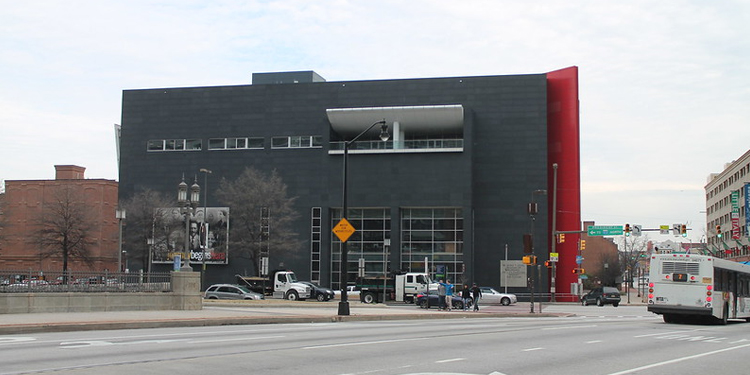 Address: 830 E Pratt Street, Baltimore, Maryland 21202, United States
Hours: Open 10:00 am - 5:00 pm (Monday - Saturday), 12:00 pm - 5:00 pm on Sundays, closed on Tuesdays & Wednesdays
Costs: admission is $12 for adults and $9 for seniors and kids
Baltimore is rich in African-American history and culture that goes all the way back to the 16th century when it first started in the United States.
This Museum offers a comprehensive exploration of black history and culture, offering insights into centuries of art and contributions made by Maryland's black community.
Visitors have the opportunity to delve into this deep-rooted history through rotating exhibits, permanent exhibits, and guided narration tours.
The Museum also hosts special live musical performances and documentaries about civil rights, African-American history, and more. It's a part of World history, so make sure to stop by!
Face Your Fears at Baltimore Ghost Tours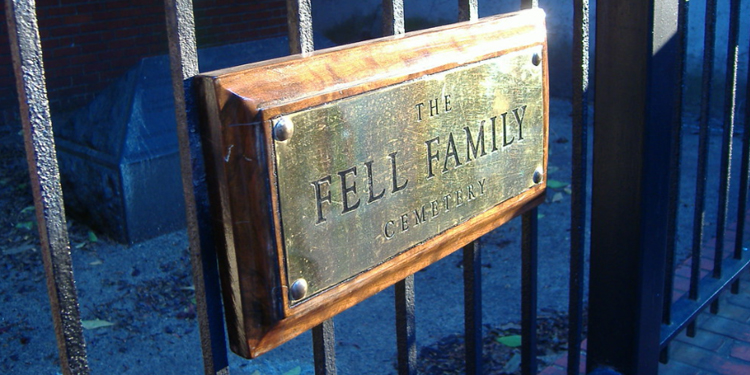 Address: 737 South Broadway, Baltimore, Maryland 21231, United States
Hours: Open daily from 10:00 am - 10:00 pm
Costs: Ticket rates vary from day to day, from $25 to $30 on average.
If you have ever thought of experiencing ghost and paranormal activities, then dont miss out on the Baltimore Ghost Tours.
This 60 – 90 minute haunted walking tour starts from Fell's Point – a charming yet spooky neighborhood of Baltimore.
Your tour guide will take you to several different creepy spots where you can discover the history behind each one, as well as hear about the spirits that linger.
You will investigate the stories of the Fell Family, for which the place was named, and the spirit of the renowned American poet Edgar Allen Poe that still lingers around the area.
Try Maryland's Famous Blue Steamed Crabs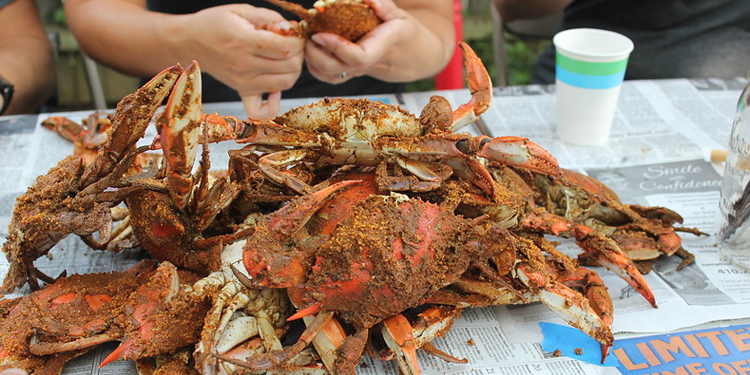 No visit to Baltimore is complete without trying the juicy blue crabs, which are very famous all across Maryland.
Whether you pick your own traditional crab feast, try a crab cake, or add crab meat to a simple dish, there are plenty of options for you to try.
Maryland crabs are at their most abundant through the summer and early fall. Nevertheless, you can find these delicious meals all year round around the city's hotspot Seafood restaurants.
To pick one of many, consider going to Faildeys's Seafood, Captain James Seafood Palace, and Blue Point Crab House. They serve excellent seating areas with a laidback atmosphere.
For the best experience, I recommend trying your crab feast in outdoor settings like the Inner Harbor.
It will give you great coastal views with the delicacies of the blue crabs and a chilled beer. So get ready to fill in your appetite with great sweetness!
Catch the Baltimore Orioles in Action at Camden Yards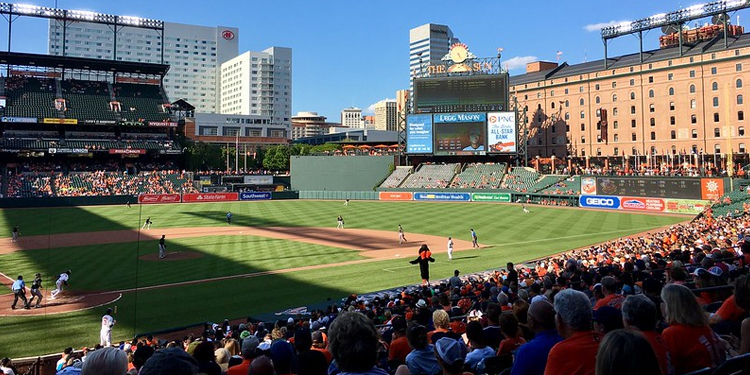 Address: 333 West Camden Street, Baltimore, Maryland 21201, United States
Hours: Open 90 minutes before games
Costs: Vary from games and events
There is no better way to feel like a real Baltimorean than to join the locals wearing orange-shirted fans going to support the Baltimore Orioles at Camden Yards.
Built-in 1992 in a retro style, this park is located a few blocks east of Inner Harbor and is home to Baltimore's premier baseball stadium.
With a capacity of more than 45,000 comfortable seatings and food vendors all around the park, you are surely going to have the best spectating sports experience of your life.
Check its website to purchase tickets online. And even when it's not a game day, you can do a full stadium tour and experience the life of a baseball player for a day.
Stroll Around Fell's Point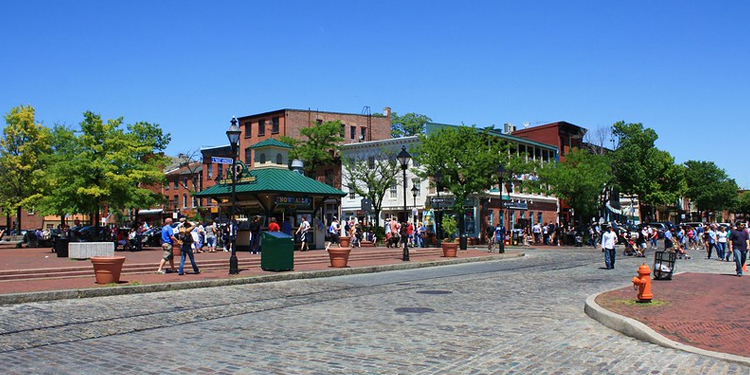 Fell's Point is a National Historic District and a popular neighborhood of Baltimore that is known for its thriving food scene, ghost tours, and more than 300 historic buildings.
From Polish restaurants and Tapas to seafood stops everywhere around the corner, you are sure to treat yourself to delicious local treats.
Walking on the cobblestone streets and waterfront of Fell's Point will give you the best alike experience of strolling down the European streets in the 90's.
Tip: Wear good walking shoes and apply sunscreen.
Start Planning Your Trip to Baltimore
The last thing you will need to know is the transportation system for getting around Baltimore.
If you are walking, studying and using Google Maps will assist you in navigating around the Downtown area.
Alternatively, you can also take a public bus, taxi, or rental bikes and dockless scooters. Plenty of these options will help you explore the city.
There you have it! With all of our top recommendations from the list, you are bound to have an unforgettable trip in the city of Baltimore, Maryland.
Good luck!
Note: Keep in mind that information about travel can change quickly. To make sure your trip is fun and safe, we encourage you to double-check official websites and government/travel advisory sites for the latest information on travel restrictions, entry requirements, and safety measures.