As the capital city of Georgia, Atlanta has kept its reputation of being a commercial hub, but it's also a place rich in history and charming neighborhoods.
From the history of Martin Luther King Jr. to the civil rights movement, there are many untold stories that await!
The city is also home to the origin of Coca-Cola and America's largest Georgia Aquarium. Both are located just a few minutes walk away from the Downtown area.
Want to escape from the hustle and bustle of the city?
Head over to Atlanta's most terrific neighborhood ''Helen''. It's a beautiful alpine village surrounded by forests, rivers, and mountains.
You can spend a day River tubing, hiking at Anna Ruby Falls, or making it an exciting zipline and rope courses adventure. 
Stay tuned as we have listed more of the best things to do in Atlanta to make your trip memorable. Let us get started!
Things to Do in Atlanta, Georgia
Visit Georgia Aquarium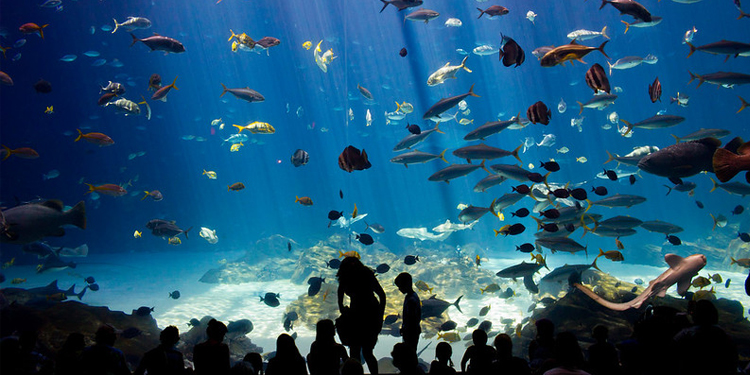 Address: 225 Baker Street NW, Atlanta, Georgia 30313, United States
Hours: Open 9:00 am - 6:00 am (Monday - Thursday), 9:00 am - 9:00 pm (Friday - Sunday)
Costs: Single day ticket rate is $50 per person
Dive deep into America's largest Georgia Aquarium, which has more than 70 unique habitats with more than thousands of marine animals.
The animals are housed in an underground tunnel in a whooping ten million gallons of water.
One of the best things you will ever get to experience is swimming along with sea creatures and even a shark cage dive at the Ocean Voyager exhibit.
Visitors also get to get up close and personal with some of the friendliest animals, including dolphins, sea lions, and penguins.
After your tour, watch an entertaining show in the 4D theatre, try out the virtual reality simulator, or even stay for sleepovers to go on a behind-the-scenes tour after hours.
Tip: Discount applies to any ticket purchased one day or more before the date of visit.
Learn MLK's History at Martin Luther King Jr. National Historical Park
Address: 450 Auburn Avenue NE, Atlanta, Georgia 30312, United States
Hours: open 9:00 am - 5:00 pm (Monday - Saturday), closed on Sundays
Costs: free admission
Martin Luther King Jr. National Historical Park is a major attraction in Atlanta that allows visitors to see the sites related to Dr. King's life and work.
The Center will take you back in time to the civil rights era of the mid-20th century.
You can take a guided tour of Martin Luther King Jr.'s childhood home.
But before that, I recommend watching the videos and checking out the Museum at the Visitor's Center before going on a tour. 
From the church where MLK was baptized to the memorial site where he was buried, you get to see it all.
So make sure to stop by to learn an important part of the history. 
Explore World of Coca-Cola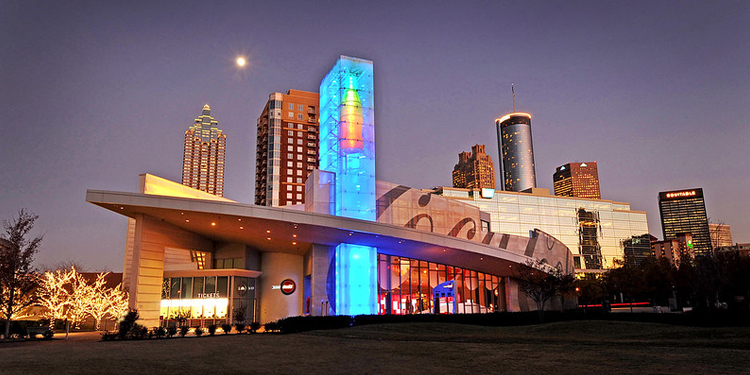 Address: 121 Baker Street NW, Atlanta, Georgia 30313, United States
Hours: Open 10:00 am - 5:00 pm (Monday - Thursday), 10:00 am - 6:00 pm (Friday - Sunday)
Costs: General admission rates range from $15 - $19 depending on age
If you grew up drinking Coke all your childhood to adulthood, then visiting the World of Coca-Cola will let you explore the story of the world's most renowned beverage brand.
Take a guided tour and learn the secret formula behind the making process of Coke and sample more than 100 Coca-Cola varieties that are sold around the world.
The Museum even offers visitors the opportunity to create their own soft drink and encounter a bottling plant that is operating in real time.
You will also get to see many memorabilia and Coca-Cola-related artifacts on display. 
Shopping and Fine Dining at Ponce City Market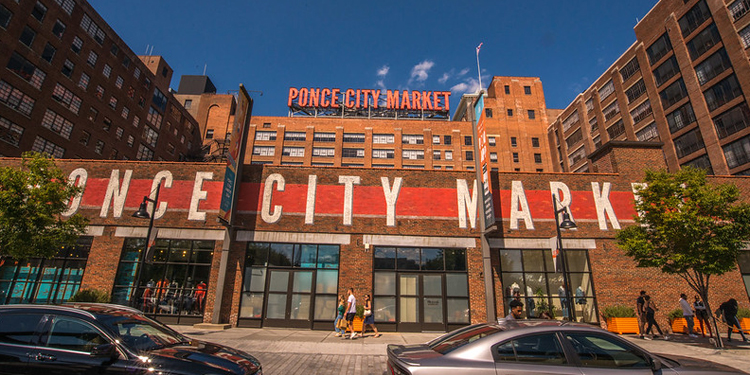 Address: 675 Ponce De Leon Avenue NE, Atlanta, Georgia 30308, United States
Hours: open 10:00 am - 9:00 pm (Monday - Saturday), 11:00 am - 6:00 pm on Sundays
Ponce City Market is the largest brick building in the Southeast, measuring a whopping 2.1 million square feet.
It is home to major retailers, small-town shops, and more than 20 diverse restaurants and food vendors.
Whether you want to go shopping in a small boutique, gallery, or larger store or enjoy meals and drinks in the main food hall, Ponce City Market is a place to go for a good time.
For a few dollars, you get to visit the Roof at Ponce City at the top. It is a top-notch space where you can enjoy carnival games, have fine dining, and take in the breathtaking views.
Tip: On Friday and Saturday from 7:00 pm, the Roof becomes 21+. Special events like cocktail parties are held during this day. 
Stroll Around Atlanta Botanical Garden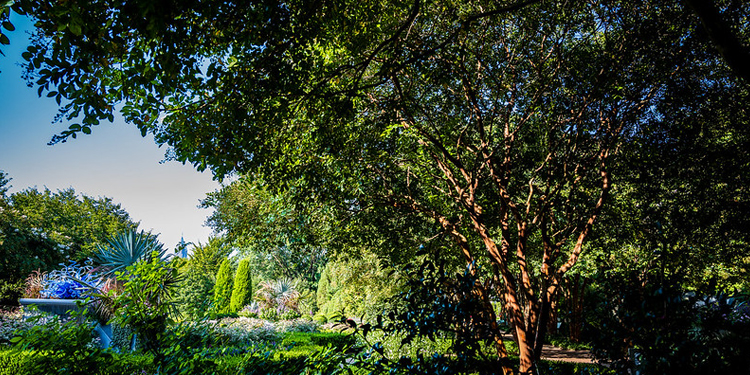 Address: 1345 Piedmont Avenue NE, Atlanta, Georgia 30309, United States
Hours: Open 9:00 am - 8:00 pm (Tuesday - Sunday), closed on Monday
Costs: admission varies from weekdays, ranging from $23 - $35 depending on age.
Atlanta Botanical Garden is a gorgeous 30 acres of indoor and outdoor themed gardens adjacent to Piedmont Park.
Take the 600-foot-long canopy walk high above the trees, where you can spend your time exploring the garden for hours and experience a lush urban oasis.
One of the main attractions is the Fuqua Orchid Center, which showcases a unique variety of high-elevation orchids that have never grown in the Southeast before.
It boasts a massive collection of plants from tropical rainforests and deserts from around the world.
To see the flowers bloom to their finest, I recommend visiting during spring in the months of mid-May to August.
Tip: Visit either morning or evening times, as the mid-afternoon can be very sweltering in Atlanta during summer.
Watch a Show at Fox Theatre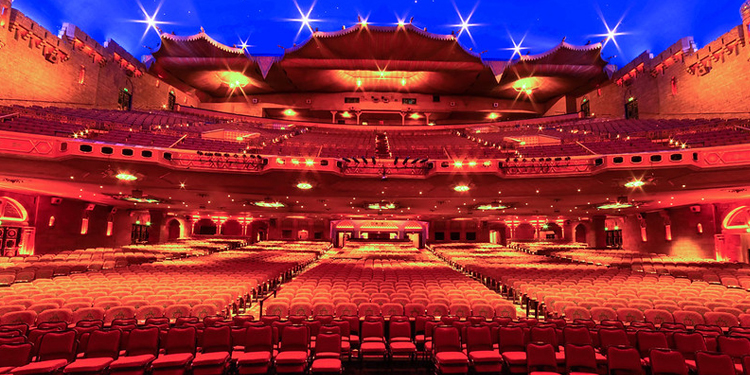 Address: 660 Peachtree Street NE, Atlanta, Georgia 30308, United States
Hours: Opens 3 hours before shows
Costs: Ticket rates vary from shows and events
Step back in time as walking into the Fox Theatre will give you the days of majestic movie palaces from the 1920s.
The theatre offers every entertainment from comedy shows to Broadway musicals and various dance-themed events throughout the year.
I recommend taking the behind-the-scenes tour. It allows visitors to see and learn the history of this amazing mosque-style building design.
Tip: Get your beverages and snacks before the show, as the interval is sometimes crowded, and you may end up waiting in queue for a long time.
Visit National Center for Civil and Human Rights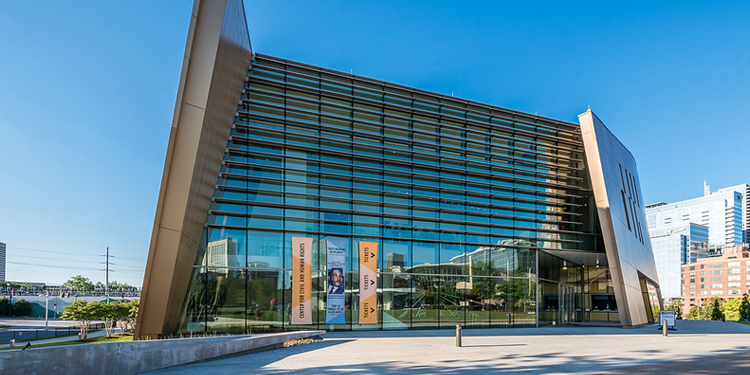 Address: 100 Ivan Allen Jr Boulevard NW, Atlanta, Georgia 30313, United States
Hours: Open 12:00 pm - 5:00 pm (Tuesday - Friday & Sunday), 10:00 am - 5:00 pm on Saturdays and closed on Mondays
Costs: General admission rates are $20 for adults, $18 for seniors and $16 for kids
The National Center for Civil and Human Rights is a Museum that tells the story of the American civil rights movement and its global impact.
The Centre has four exhibits, including the rotating gallery from The Morehouse College Martin Luther King, Jr. collection.
Visitors get to see his personal handwritten notes, manuscripts, sermons, and other works from 1944 to 1968.
Attend specialized event spaces and educational programs that encourage visitors to participate in the continuing discourse about modern human rights movements across the world.
It can be a great learning experience for people of all ages, especially the little ones.
So make sure to put this historical Center on your must-go list while you are in downtown Atlanta. 
Piedmont Park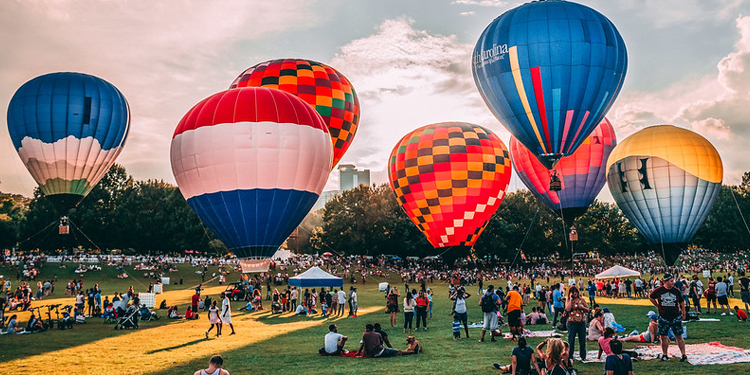 Address: Atlanta, Georgia 30309, United States
Hours: Open daily from 6:00 am - 11:00 pm
Costs: Free entry
Piedmont Park is a sprawling 189-acre urban park located at Midtown – a commercial neighborhood of Atlanta just a few miles away from the downtown area.
Thanks to its massive size, the park is home to many annual summer festivals and events. Some include the Atlanta Jazz Festival, Music Midtown, Atlanta Pride Festival, and many more.
Theres more! Stretch your legs for a hike/bike on the paved trail, or dive into its on-site public swimming pool for a few dollars.
If you are thinking of bringing your furry friends along, the park also offers a playground and a small Splish Splash Pool for the dogs.
Tip: Pack a lunch and mat for a picnic
Rise Above Atlanta From Stone Mountain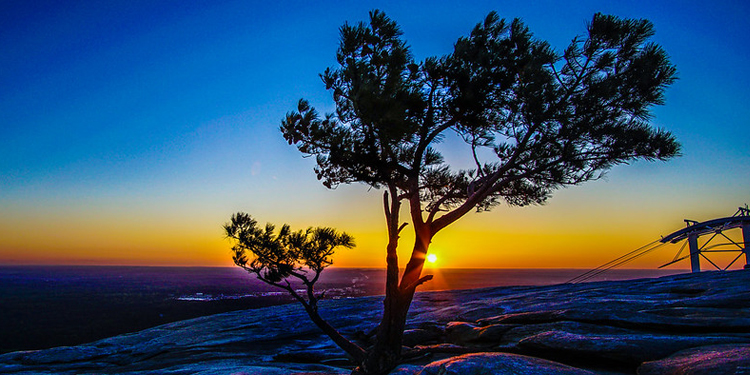 Address: 1000 Robert E Lee Boulevard, Stone Mountain, Georgia 30083, United States
Hours: Park opens daily from 5:00 am - 12:00 am
Costs: $20 per vehicle entry fee (Free entry if you are walking in)
Located approximately 14.8 miles via downtown Atlanta from Memorial Drive Southeast, Stone Mountain makes a great destination for everyone looking for a fun adventure.
The park features 3200 acres of natural beauty that includes a massive granite Mountain with a carved memorial of Confederate leaders.
You can spend your day enjoying hiking, checking out the Stone Mountain Museum, and heading over the top of the summit for incredible views of lush greeneries and sunset.
Other amenities include fishing and camping at Stone Mountain Lake. The Stone Mountain Campground offers every facility that you need for a warm overnight stay. 
The Skyride is another option for reaching the peak. However, you may take the easy 1.3-mile Walk-Up Trail for a great experience of hiking to the top of Stone Mountain.
Make a Day Trip to Helen: Atlanta's Charming Neighbourhood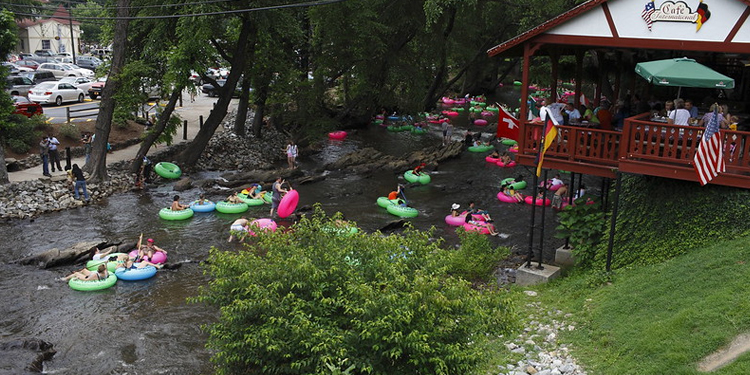 Finally, it's time to go for a long 93-mile drive away to the most charming Neighbourhood of Atlanta.
Helen is a small picturesque village that is filled with natural beauty and Bavarian-style buildings.
Spend your day exploring the main streets while munching on German food and sampling local beers and wines, or visit souvenir shops to take a piece of Helen.
Step outside and enjoy River tubing on the flow of the Chattahoochee River, or take a short 10-minute drive that will take you on a stunning hiking trail to Anna Ruby Falls.
For an epic family adventure, you can swing your way through the lush forests, rivers, and hilly mountains of Georgia by taking a zipline and rope course.
Whatever you do, fun is guaranteed!
Explore the World of Atlanta and Make Memories
There you have it! Now that you have an idea of the top attractions in Atlanta make an itinerary for your visit accordingly.
Our top recommendations will surely make your visit to Atlanta worth it. Just make sure to respect Georgian hospitality, and you will be treated with good hands.
Good luck!
Note: Keep in mind that information about travel can change quickly. To make sure your trip is fun and safe, we encourage you to double-check official websites and government/travel advisory sites for the latest information on travel restrictions, entry requirements, and safety measures.