Located at the base of the Ten- Mile Range, Breckenridge is the home municipality for Summit County, Colorado. The town boasts majestic views and 187 jaws-dropping snow trails for visitors. As of the 2021 census done in April, its population comes to around 5187, which is low compared to other cities in Colorado.
As Breckenridge was the first town in Colorado to allow snowboarding, activities in the snow will be your prime activity during the visit in winter.
People also seem to enjoy activities that are surprisingly not snow-centric, like creative art programs, Breckenridge film festivals, and hikes. The cultural tours that highlight the history of Breckenridge are also visitor favorites.
Weather and Temperature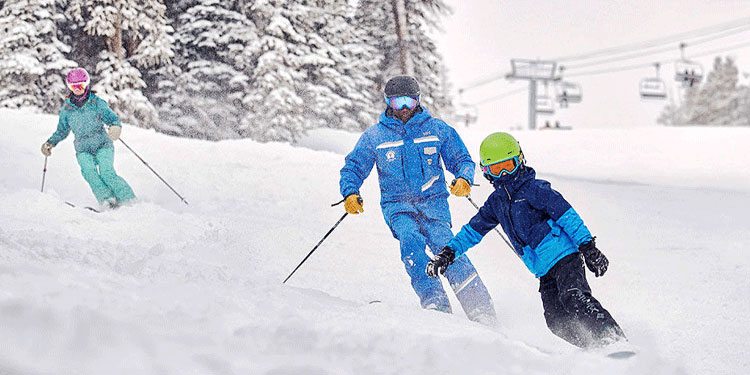 Summer ranges from June to August with a temperature of 50–70-degree Fahrenheit. This temperature is optimal for activities during the day. Expect afternoon rain showers and the town cooling off in the evening. You might need a light jacket during night time.
The temperature fluctuates between 30 to 55 degrees Fahrenheit during the Fall season. A glow of golden aspen surrounds Breckenridge town leaves all around. This weather is perfect for hiking and mountain biking.
During Late October, Breckenridge starts to get its first sight of snow. Breckenridge annually gets more than 300 inches of snow. The winter season starts from November to May, and it's the best time to do skiing tours in Breckenridge.
The average temperature ranges from 15 to 28 degrees Fahrenheit.
Altitude Sickness
Breckenridge is at an altitude of 9600 feet above sea level. At this elevation, altitude sickness is a real scenario. Follow the tips below to tackle this:
Hydrate with water and electrolytes
Refrain from alcohol
buy oxygen canisters for trips that demand physical exertion
Flight Plans and Transportation
The best way to travel to Brackenridge by air is through the following airports
Denver International Airport
Eagle County Regional Airport
There will be many car rental services in partnership with airports. We recommend checking prices online with local rental services. Many vehicles are on different rental platforms with different prices for the same vehicle. These local car rentals range from $16 to $135 per day.
In Breckenridge, you can also opt for free bus transport around town. You can plan your trips according to the free bus schedule.
Activities to do in Breckenridge
Visit Historic District
You can view many commercial, residential, and religious buildings from the gold fever era. There are about 249 preserved structures for you to visit in the old town area. Be sure to visit Barney Ford Museum that Exhibits the home of the escaped slave, entrepreneur, and civil rights activist Barney ford during your visit.
Visit Creative Arts District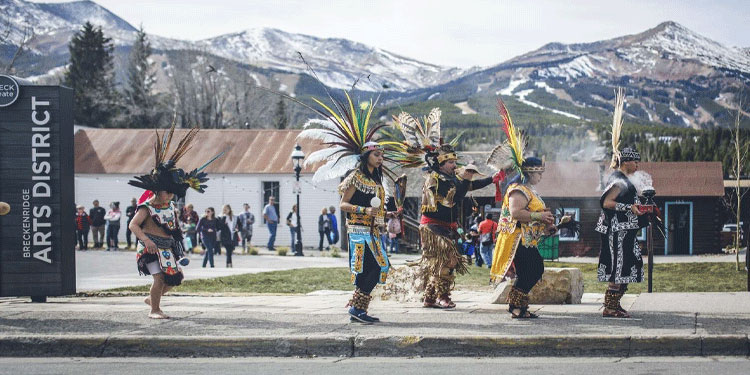 You will be able to check out numerous galleries, public installation arts, music studios, and performance spaces in Breckenridge. There are also different workshops and parties organized during the Breckinridge film festival. The festival showcases more than 100 independent films.
If you are into theatrical play, then Breckenridge has a backstage theatre. The theatre also has new bars and lounges for you to unwind.
Quench Your Thirst at Local Breweries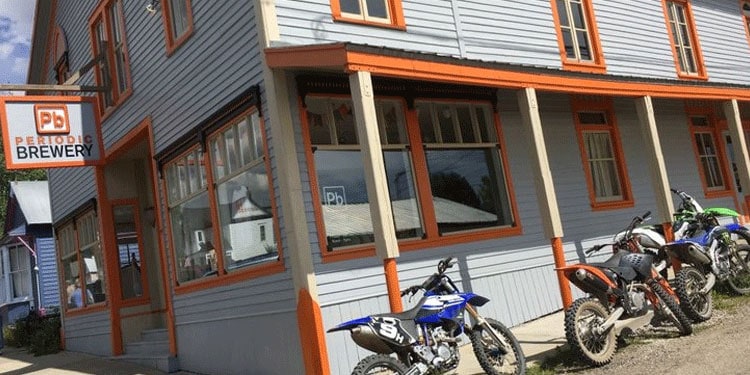 Breckenridge has exquisite breweries to drink from. Among them, two stand out. Broken Compass serves over a dozen types of craft beers. You can also bring in food from any local restaurants nearby to pair with the beverage. The next one is Breckenridge Brewery which serves traditional beers, lagers, sours, and saisons.
Visit Country Boy Mine
This trail is the longest downhill track, nearly 1 km. You can book monster truck sleigh tours or try extreme sledding at a price range of $14 to $35.
Visit Breckenridge Ski Resort
This ski resort includes all five peaks of Breckenridge. You have 2900 acres of trails to snowboard, ski, and sled in.
Try Escape Rooms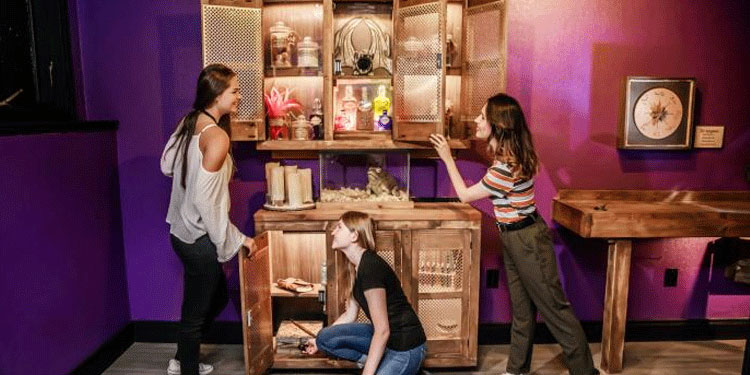 Breckenridge offers two establishments for this adventure. Escape room Breckenridge offers four rooms to choose from according to your previous experiences. Mountain Time Escape Room offers three places in Breckinridge.
It uses CGI, mechanical creatures, holograms, and cool sound effects for your venture. You can choose an avalanche survival cabin, search for sasquatch, or paranormal mystery of Breckenridge.
Breck Nordic center
You can reach this center through free ride shuttles from downtown. It offers two types of snow tours. The snowshoe adventure takes around an hour to complete through well-made trails. This tour can be group or self-guided. It also offers cross-country skiing experiences.
Breckenridge has more than 30 miles of manicured trails for such purposes between the town's two Nordic centers. You can also view the Gulch wildlife preserve from your cabin at these centers. They also have pieces of equipment to rent, a bar and lounge area, and a provision of live music nights on Saturdays.
Hiking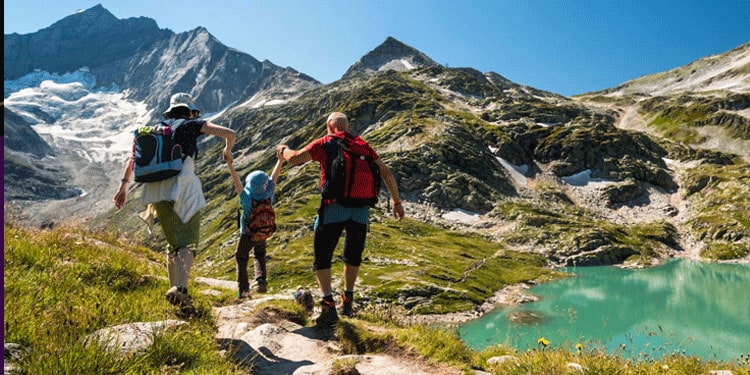 Burro Trail

This trail is a short 3-mile hike, and you can access it easily as it is very close to town. It takes you through the woods, where you can view streams and meadows. This trail is suitable for families with kids.
Sawmill creek trail

This trail is a small 1.3-mile trail that ends up at Sawmill reservoir. There are plenty of spots for fun picnics.
Quandary peak

This trail is a 6.75-mile round trip hike to a 14000-plus foot mountain. It generally takes around 6 hours to complete. This trail has many access points, but the east ridge tour is the easiest.
Wheeler ten-mile trail

This trail is only for experienced hikers and horse riders as it's ten miles long. The hike will be awful, but the view from the top is exquisite.
Mountain biking
For those two-wheeler adventurers, the classic Breckenridge route offers a 12-mile looped ride . The Galena Gulch to Colorado trail has a 16-mile loop with fast switchbacks, steep downhills, and challenging climbs. The course gets you to the top of a narrow ride to majestic views. For experienced riders, Breckenridge offers the flume loop, which is a single-track trail with steep inclines and declines of 6.5 miles.
Fly Fishing in the Blue River
Fly Fishing is one of the best fishing experiences you can have. The blue river has massive trout to fish. You can access it through multiple pullouts to its edges, But the easiest access is through highway 9. There are also several campgrounds if you want to take your time.
Golfing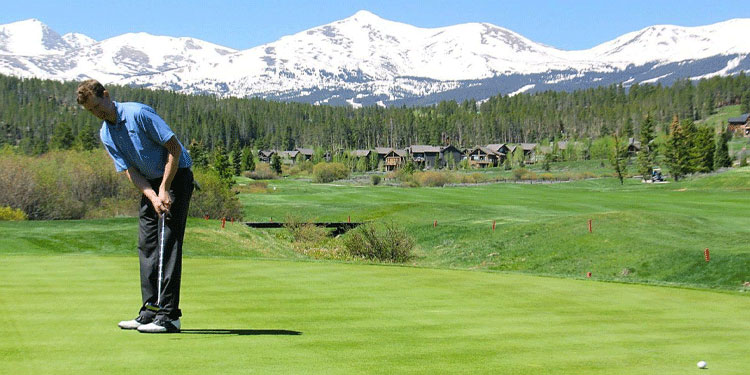 Ever tried golfing at 9324 feet? The Breckenridge golf club offers private lessons from professionals. It also has a golf shop to buy equipment if needed and a gift shop for souvenirs. The club also has a restaurant with a versatile menu.
Whitewater Rafting Blue River
Blue River offers two levels for rafting. The upper blue river has action-packed rapids, and the lower river is calmer. Also Visit Kayak Park Breckenridge, which is an 1800 foot section with 15 different water features.
Paddleboarding
If you want a quick, fun activity, visit Maggie pond at peak 9 for paddleboarding. You can rent the board at Charter spots on the main street by the hour. You can also try a paddleboarding yoga class that combines flexibility and fun.
Visit Breck Discovery Park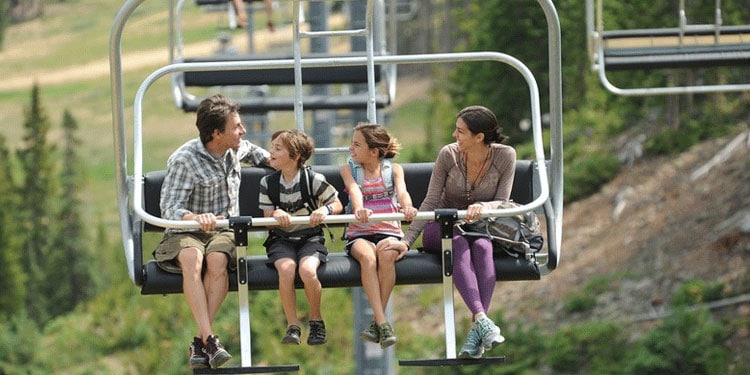 This park offers a full day of fun through activities like
Ziplines
Mini Golf
Jeep Tours
Gondola rides from the parking lot to the park
Alpine challenge courses
Alpine slide
Bounce House
Trampoline
Climbing wall
Experience Horseback Riding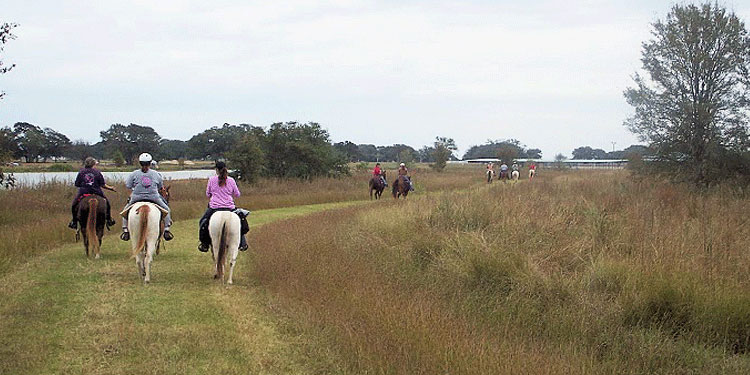 You can experience a 1.5-hour horseback ride at Breckenridge Stables. This tour will take you to peaks 9 and 10. This tour takes you to nearby creeks, rivers, and open fields. This tour is offered from May to September.
For the more experienced riders, visit Rusty Spur Ranch, which provides cattle driving experiences. All-day packages are available that take riders to remote locations on a horse.
Sledding
You can have sledding fun by visiting Breckenridge Sledding hill on fraction drive. It is a manufactured hill just made for sledding. You can take the free ride bus systems Breckenridge offers to get to it. Sleds are not provided here, so it's best to rent one from countless local shops.
There is also an alternative to this site which is Carter park. You can reach it easily from the main street as it is only four blocks east.
Snowmobiling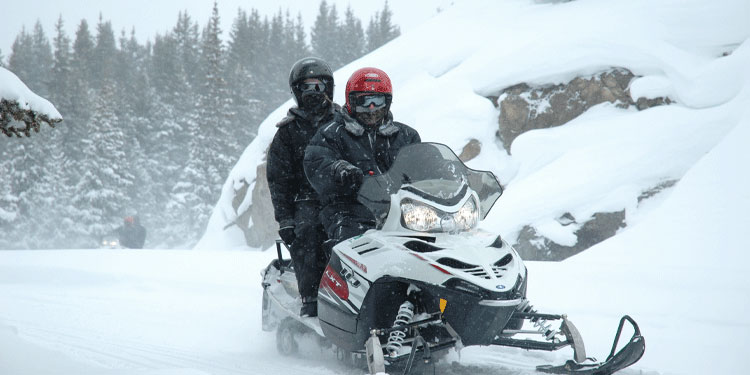 Local agencies like Breckenridge Snowmobiling offer different packages. There are 2 hour short trips through forest trails that will lead you to view Turquoise lake, Mt Elbert and Mt Massive.
The performance tours take you to Fermont pass, which allows you to explore independently. They also offer high adventure tours with 550 RMK snowmobiles that you get to take to challenging terrain.
Take History Tours in Brackenridge
Breckenridge offers the tours below. The Costs may range from free to $50. Please note even at free tours, a small number of donations are suggested. All tours do not offer parking spaces; hence, you can use Breck Park to find optimal parking spaces along with fees. All these tours are subject to prior reservations.
Preston Ghost Town Hike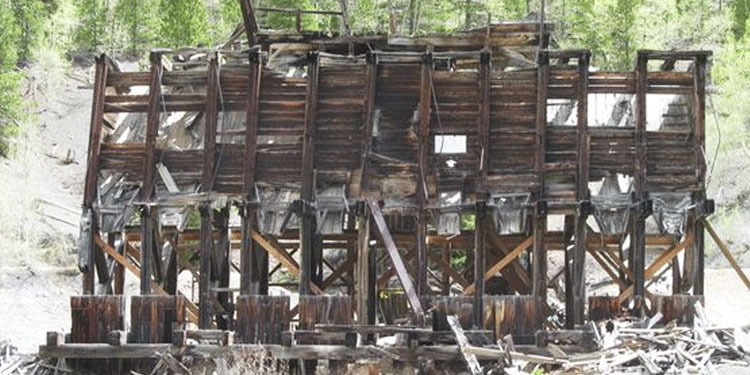 Schedule: June to August
Parking: Breckenridge Golf Club
This tour is an outdoor three-mile hike. There is a small chance of altitude sickness for guests coming from low elevations. This tour takes you to the town of Preston, guiding you through a few structures from 130 years ago.
The main attractions are the remains of Jessie Mill gold mine and signs showing how these mines looked in the past. There are excellent opportunities for scenery and photography.
Tombstone Tales
Schedule: June to October
Parking: Cemetery near the sexton house
Meeting Point: Valley Book Cemetery, Airport Road, Co, 80424
This tour is 90-minutes long. It's outdoors. Valley Brook Cemetery hosts some of the most elite people of Breckenridge. Expect tales of accidents, disease, and conflict. Admire carved headstones representing the earliest art of ornate ironwork.
Lomax Mine Site and Gold Planning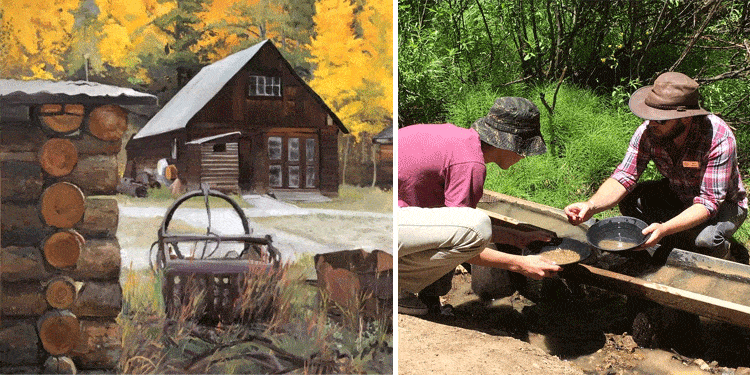 Schedule: June to September
Parking: one site parking
This tour is both an indoor and outdoor tour for an hour. It consists of an overview of the mine site. Guests get to use a gold pan to search for valuable treasures in the stream.
Gold mine History Tour
Schedule: November 15 to April 17
Parking: Small parking is available at the trailhead.
Meeting point: Iowa hill trailhead, Airport Road, Breckenridge, co, 80424
This tour is an outdoor hike. The hike will be at an elevation, so there is a good chance of altitude sickness. It is a 1.5-mile hike on a dirt trail to Iowa hill. You will be traveling through a hydraulic mine site.
Gold Mine & Dredge Boat Hike
Schedule: November 15-April 17 (Fridays)
Time: 10 AM
Parking and meeting point: B&B trailhead, French Gulch, Breckenridge co 80424
This tour is an outdoor hike at an elevation, so small chances of altitude sickness. The total distance is 2.5 miles to be covered. This tour takes you to the golden horseshoe mining region. It lets you see the remains of the reiling dredge boat. Guides also discusses the environmental impact of mines on nature.
Bawdy Breckenridge
Schedule: November 15 to April 17 (Wednesday and Saturdays)
Time: 4 PM
Meeting Point: Breckenridge Welcome Center, 203 South Main Street, Breckenridge, Co 80424
This tour focuses on murder, saloon lore, whiskey, and red-light districts. One of the stops will be at Breckenridge Distillery, meaning guests will have an opportunity to purchase alcohol.
Gold mine History Tour
Schedule: November 15-April 17 (Monday)
Time: 10 AM
Parking: Small parking is available at the trailhead.
Meeting point: Iowa hill trailhead, Airport Road, Breckenridge, co, 80424
This tour is an outdoor hike. The hike will be at an elevation, so there are small chances of altitude sickness. It is a 1.5-mile hike on a dirt trail to Iowa hill. You will be traveling through a hydraulic mine site.
Walkthrough History Tour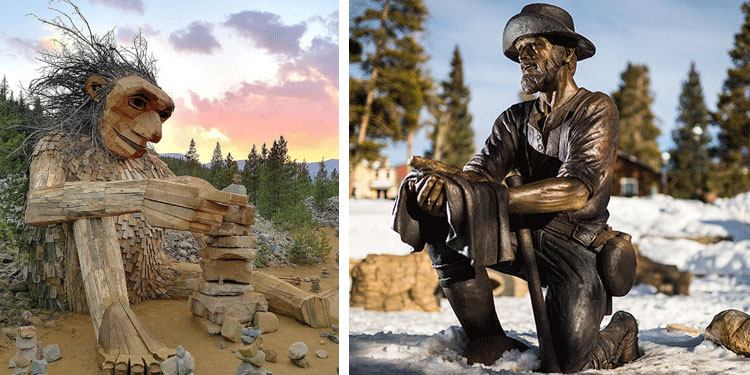 Schedule: November 17 to April 17 (Tuesday, Thursday, Saturday)
Time: 1 PM
Meeting point: Breckenridge Welcome Center, 203 South Main Street, Breckenridge, Co 80424
This 90-minute outdoor tour covers six blocks with only one indoor stop at the historic Briggle house. It expands upon the history of hardy miners that found gold in the blue river and takes visitors to historic buildings. This tour also allows access to Victorian residences.
Boreas Pass Road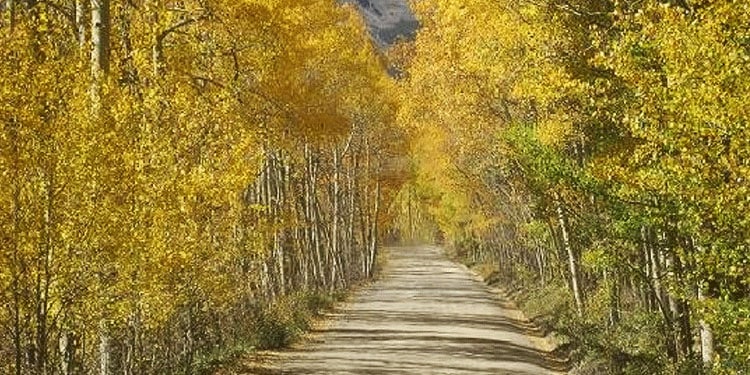 Breckinridge features a beautiful 22 miles mountain pass along the continental divide. This pass offers a scenic drive if you plan on a short blissful drive. A two-wheel drive will easily suffice in normal weather conditions. However, we suggest a 4*4 in case of bad weather conditions. Whatever the case, expect some bumpy areas as it is a dirt trail.
This pass is also excellent for mountain biking if you are into fitness. An important landmark to visit during your visit here is the Boreas station. This station used to power steam engines during the gold fever era.
if you plan on staying the night, then the accommodations stated below are excellent choices:
Section House

The total capacity for this place is 12 people. This house features two sets of single bunk downstairs. There is a one bedroom with a single, double bed and three single beds upstairs. Another room with one double and single bed is features upstairs
Ken's Cabin

The overall capacity is three people, including one small room with a double bed and a single day bed, as well as a kitchen.

Both accommodations are 1 minute apart in the distance and are owned by summit hut. These accommodations are open from November to May. Be sure to book them before the actual trip.
Pick the best dining option in Breckenridge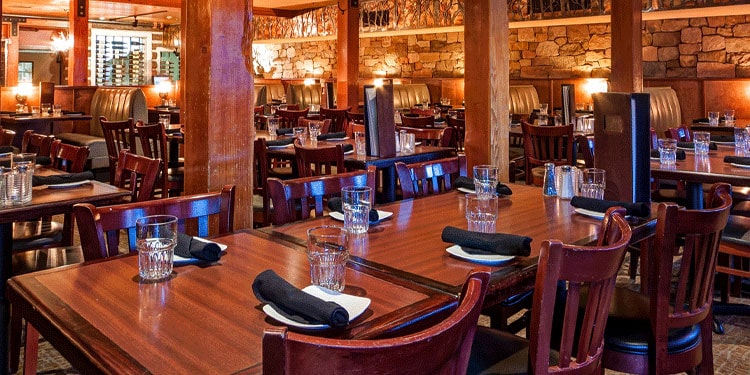 Milos Fancy Tapas
This dines-and takeaway restaurant has an excellent 5-star google review. Dishes to try here are Tapas.Cayenne-infused potatoes andCroquettes.Its specialty cocktail is called Ticket to the American dream.
Moms baking Company
This restaurant specializes in European Czech style pastries. We recommend the open face ham sandwich, choux pastry vetrnik, and a dense Czech pastry Trubicka. Do not ask for forks as the restaurant considers these items finger food.
Breckenridge Distillery
This brand has both a distillery and a restaurant under its name. It produces signature Breckenridge whisky, rum, bourbon, gin, and vodka. So, you know you have an ample number of spirits to choose from when you are visiting here. We recommend the ham chi Crudo and the volcanic salt-crusted fillet in terms of food. Its specialty is pork rinds, chicken liver profiteroles, truffle cakes, and deviled eggs with caviar.
Heart stone
This restaurant is in a 100-year-old Victorian house. It serves American food with a French twist and specializes in games. The best dishes are rack of lambs and house-cured salmon.
Blue Fish Sushi
This restaurant is a family-owned restaurant and is famous for its fresh fish. We recommend the 121 rolls made up of tempuras, shrimp, and tuna. Do not forget to try its fresh sashimi.
How to choose where to Stay in Breckenridge
Prices for accommodation depending on the season, which day occupants stay, and amenities. In monetary terms, the fees for accommodation soar during March.
The prices will come down the lowest in May as it is the end of the winter season. Most visitors visit Breckenridge for its snow trails. We recommend staying close to the Breckenridge Ski resort.
Other hotels like One Ski Hill Place, Crystal Peak Lodge, and Grand Lodge 7 are all closest to the mountains. Please note the prices will be higher as you are closer to the mountain.
The lodging fees range from $500 to $1100 per night. The further you are away from those five peaks, the more the price of lodging will drop. You can find accommodations ranging from $120 to $400 in these sections.
Frequently Asked Questions
Is Breckinridge Safe?
Breckenridge had 16 violent crimes and 189 property crimes according to the last credible recorded statistics of the FBI in 2019. The FBI has declared that they were under-reported that year. Compared to Colorado's highest crime rates, Breckenridge's violent crimes are at 0.3 percent, and property crimes are at 0.69 percent. This would mean it's safe.
Is Breckinridge a good place to live?
We looked at three variables to see if Breckinridge is a good area to live.
Employment

Breckenridge has an average unemployment rate of 4.4. The record-high unemployment rate was at 21.6 percent in 2020.

But as of September 2021, the unemployment rate is 3.9 without seasonal adjustment. This data means the unemployment rate of this town is less than the US average.

The town also has tons of government jobs lined up. You can apply through their official website. Salaries are quite good, ranging from $15 to $44 hourly wages.
Local government's prioritization on child Care

Breckenridge's childcare tuition program provides tuition assistance to households that spend 13 to 16 percent of their income on tuition. This is offered to families that are 150 percent under the average median income. The families must live and work in Breckenridge to qualify.

A Summit Pre-K program also provides tuition credits to families who meet the criteria. All families are required to apply in April and May.
Community and Transportation

The town of Breckenridge also operates an Open Space Trails Program. This program preserves land, public open spaces, historical landmarks and sensitive natural resources.

In terms of eco-friendly initiative, it has a Gold Level Bicycle friendly community rank. The League of American bicyclists awarded Breckenridge with this rank. In times of emergency, the town is prepared through a multi-hazard evacuation plan.

It also has a Free bus transportation system.
How Far is Breckenridge from its nearest Airports?
The nearest airport to Breckenridge Eagle regional county airport is 71.5 miles away. The Denver International airport, at 105.4 miles.