Window blinds not only add a stylish and elegant appeal to our windows, but they are quite functional and adaptable too. They provide privacy, control natural light, aid in temperature regulation, and add flair to both the window and overall space. Be it the soft or hard fabric you opt this style of window covering appears sleek, clean, and visually stunning in any window frame.
The popularity of blinds has skyrocketed in recent years. Since they are very easy to use and install these window treatments are expected to withstand the test of time as well.
As a result, a wide range of window blinds are now available on the market, potentially confusing buyers though. And if you're one of those perplexed individuals, don't worry, we've listed some often used blinds along with where they work best.
Blinds Vs Shades
The blanket term 'blinds' is generally used to refer to both blinds and shades as they both serve the same purpose for window coverings. But they are slightly different though. To clear the confusion first let's grasp the difference between blinds and shades.
Blinds: They are made up of vertical or horizontal slats that may be adjusted up and down and also side to side.
Shades: Unlike blinds, shades are made up of a single piece of fabric and don't have a slat. They can be adjusted up and down but not side to side.
Materials Used for Blinds
Wood
Faux wood
Plastic (vinyl)
Metal
Natural Fabric
Synthetic fabric
bamboo
leather
Types of Window Blinds Based on Operation
Manual Blinds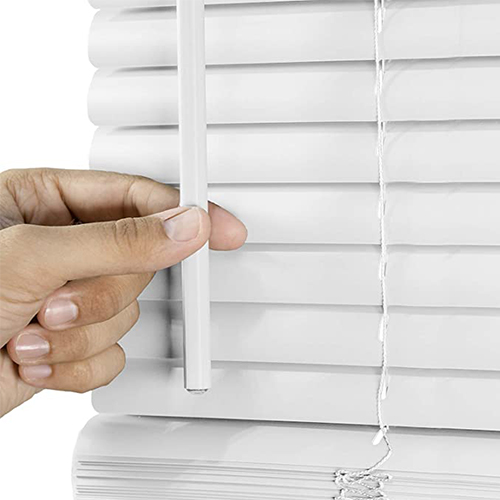 As the name implies manual blinds are hand-operated. They are most common in our houses. There will be a pulling string or cable at the side of the blinds. You can raise, lower, and adjust the orientation of the slats by pulling on the string. You may alter the direction of the slats to control how much light enters the room using a rod on the opposite side of the controls.
Automatic Blinds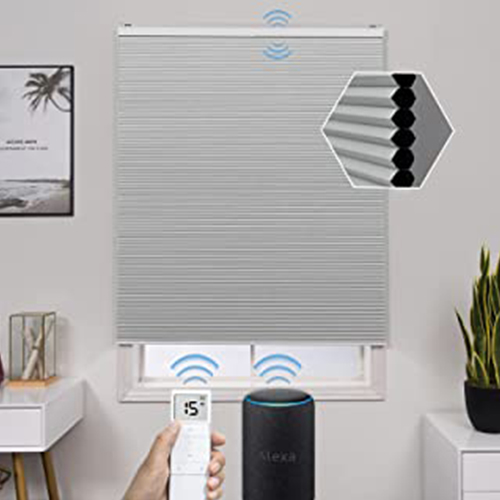 Automatic window blinds are controlled by a remote which allows you to lower or raise the blinds. A small motor is hidden on the top of the blinds which is activated by pressing a button on the remote. Some have voice control, and automation, or even can be controlled via a smartphone app. Some blinds can even be programmed to open and close at specified times during the day to save you time. They are more expensive than manual blinds in comparison.
Cordless Blinds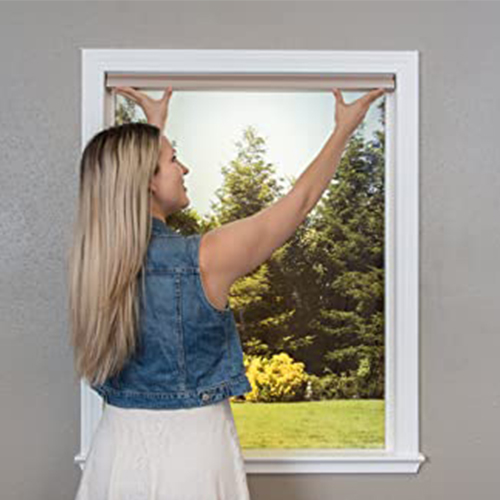 According to statistics, the cord entangles around one out of every eight young children and is hurt by blinds. So cordless blinds have become an ideal option for parents with little children as there is no cord in these types of blinds. Which completely decreases the chance of kids breaking the cord and hurting themselves. Since the cord is completely removed you have to adjust the blinds with your hand and can be locked in place. They're also helpful for anyone who has trouble operating blind cables or gets upset when they get tangled. Because of the ease, they provide these blinds are expected to withstand the test of time.
Types of Window Blinds and Shades
Venetian Blinds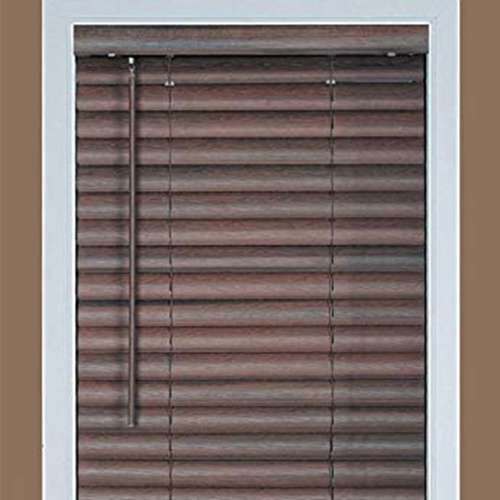 Venetian blinds are the most common and traditional blinds. It is also one of the most affordable types of blinds available without sacrificing quality. They are horizontal blinds with horizontal slats that are held in place by string or cloth tapes. These tapes allow you to tilt the slats up to 180 degrees when necessary. Slats can be built of a variety of materials, including aluminum, wood, and plastic. Aluminum blinds also have lighter slats and are exceptionally strong and long-lasting compared to other types of blinds.
There are two types of Venetian blinds
Micro blinds: Micro blinds are those with slats that are smaller than 1/2 inch wide.
Mini blinds: Micro blinds are those with slates that are typically 1 inch thick.
Suitable for: It is simple to install and does not obstruct the window so they are suitable for literally any space. They are preferably used for smaller windows, single doors, and even arched windows.
Vertical Blinds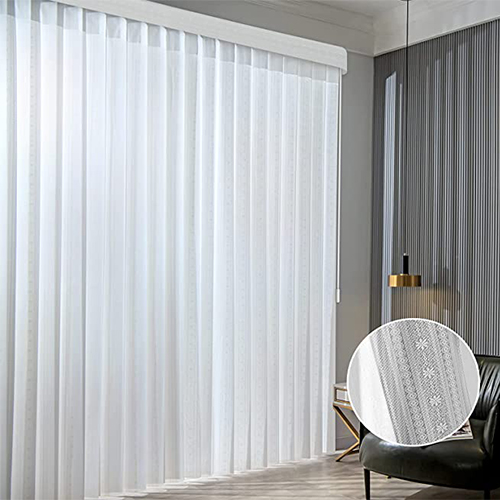 Vertical blinds are another popular window treatment option. Vertical blinds are often made up of vinyl or fabric which is long and thin with slats that stand vertically, making them less likely to collect dust than horizontal blinds. Each panel will turn when the pole on the side of the blinds is twisted left or right. The slats will pull to the side to open the blinds when we twist the wand on the side of the blinds. We can modify the position of the slats by slightly twisting the wand.
Suitable for: Sliding or large glass doors such as patio or backyard doors. They work best for doors, although they can be used for large windows too.
Pleated Blinds/ Shades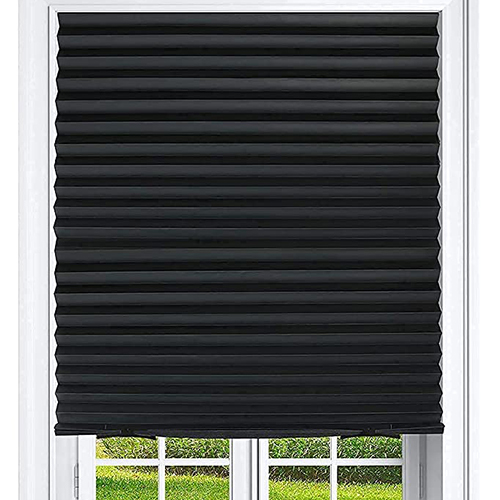 Pleated shades, also known as pleated blinds are well-known for their ease of operation. These shades are usually made up of Fabric or paper and resemble Venetian blinds in appearance. These shades fold together and flatten out of sight when raised or lowered, forming an accordion-like pattern. They can easily adhere to the top of the window frame with glue or a conventional blind mount. Hence they are inexpensive and simple to install. They cannot be changed from side to side but you can roll them up and down as needed.
Suitable for: Pleated shades are great for spaces where utmost privacy is desired, such as bathroom windows near a toilet or bathtub. As the sleek pleat gives the room a smart, modern aesthetic they can be installed in the living room or any such area.
Roller Blinds/ Shades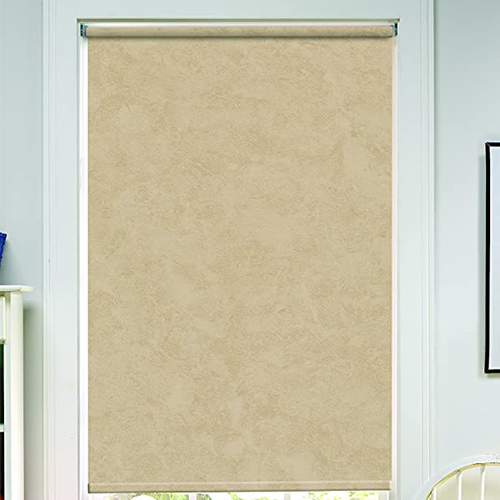 Roller shades work in the rolling mechanism. A roller blind is a huge piece of cloth attached to an aluminum rolled tube with a chain pulley system on the side that allows you to elevate the blind vertically from the bottom to the top. It is quite popular among various types of blinds due to a large number of options and the ability to roll open and close. It is just as elegant as any other type of blind and has the added benefit of being simple to install and use.
Suitable for: It's often used in businesses establishment and offices as it provides your space a nice, tidy, and clean image. But if you are looking for a premium look for your room in your house you can go for this as they are available in stylish roller shades with valances, cornices, or fascias to conceal all of the shade's components.
Roman Blinds/ Shades
Traditional Roman Empire designs are used to create Roman blinds and are made up of cloth or natural materials such as jute or seagrass and bamboo. A system of pulleys and ropes is used to move the flexible screens. It is easy to install and use as they fold in on themselves as they are lifted. They are widely used because you can customize your design, pattern, and color as per your preference.
Suitable for: If you want to create a lovely and timeless appearance in your windows roman blinds are perfect.
Cellular Blinds/ Shade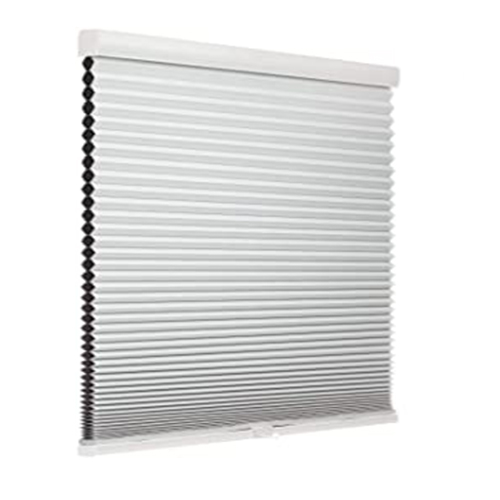 Cellular shades are also known as honeycomb shades or honeycomb blinds as they resemble a honeycomb design that traps trapped air and helps insulate the window. Cellular shades are constructed up of two sections of material, where front and back pieces are open in the middle, creating a pocket that provides insulation They even provide sound insulation by blocking external noise.
Suitable for: Since they help insulate a room and keep it warm it is perfect for cold rooms. They are commonly used for basement windows as it helps to keep the space warm.
Skylight Blinds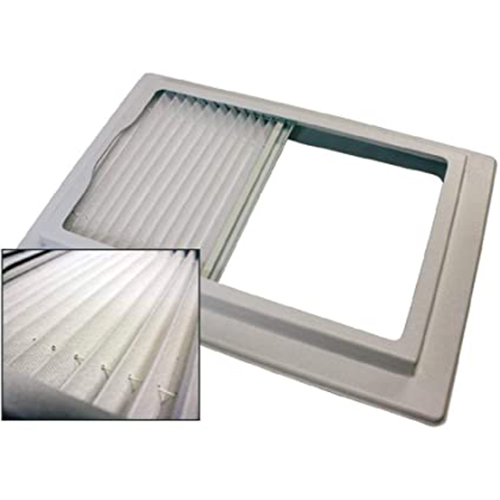 Skylight blinds are made to fit with specific window systems and provide you complete control over light levels especially to cover skylights that are difficult to reach. A fully removable rod or handle is frequently used to lift, lower, or alter the shade on skylight blinds. To make it easy for places that are hard to reach automatic skylight shade options are offered.
Suitable for: Skylight shades can be included with conservatory or where there are glass roofs.
Panel Blinds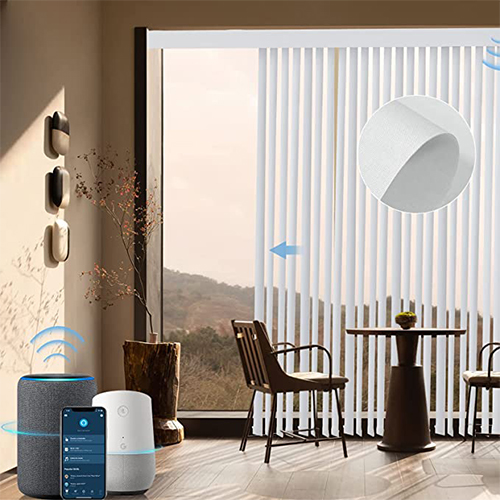 Panel blinds are made up of wide strips of thin fabric that hang vertically. To open or close the blinds simply slide the panel blinds back and they will stack one on top of the other to cover the entire door. These panels do not tilt or rotate, but instead, slide together to provide light into the space. They are easy to clean and less expensive as well.
Suitable for: For patio doors and wide windows, panel blinds are the best option. Panel blinds have parts that slide down a track and can be opened and closed. Simply slide the panel blinds back to close them, and they will stack one on top of the other to cover the entire door.
Outdoor Blinds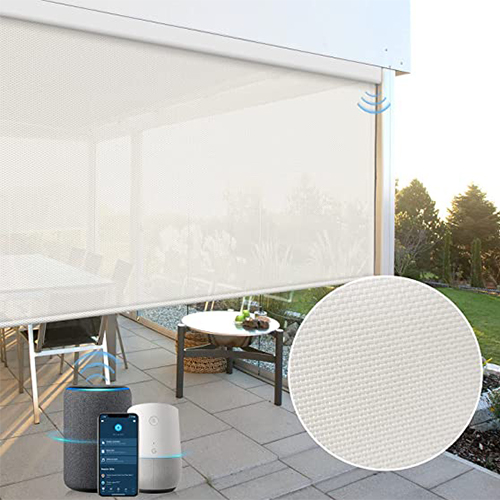 Outdoor blinds are designed and made up of weather-resistant materials such as woodgrain or reed that are very strong. They are mainly used outdoors and can withstand various weather conditions such as heat, and rain. These blinds and shades are with slats that are closer together and shut almost fully over one other, allowing for extra shade in sitting places when the sun is hot.
Suitable for: Outside windows and doors or areas where they will be exposed to the sun and rain but still won't get damaged. Also commonly used on a patio or to cover the BBQ area.
Solar Shades/ Blinds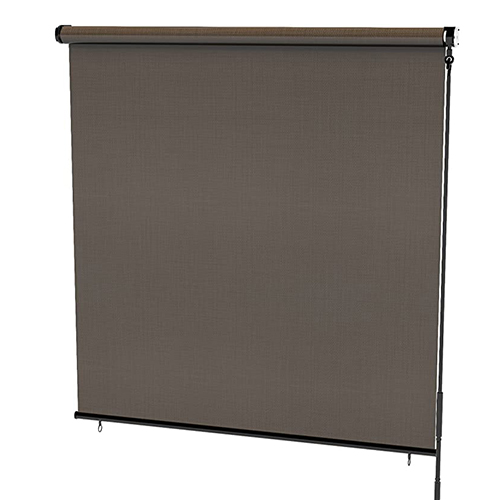 Solar shades are similar to roller shades in appearance. These shades are made to control the amount of sunshine, UV rays, and heat entering the room. Solar Heat and light are controlled using screen mesh shades, enabling a lesser percentage of each to enter the space.
Suitable for: A solar shade is the greatest solution if you want to restrict the impact of sunlight and is best for summer and hot areas.
Tie-up Shades/ Blinds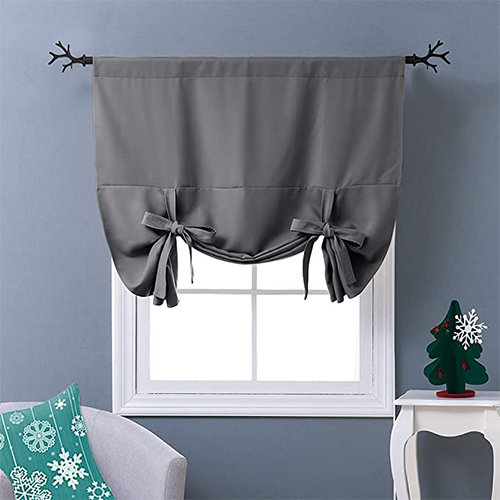 Tie-up shades are tied up using strings or ribbons from two places in the middle of the shade. They resemble a combination of a curtain and a window blind. These are usually composed of light and fragile materials that provide some seclusion but do not block out the sun when fully extended. These covers are simple to install and can be customized in size. The ties give the cloth a scalloped aspect at the bottom, which can add a visually interesting design element to your window. It can give your home a relaxed or country feel.
Suitable for: These types of blinds give a very aesthetic look and country vibe so it is widely used for a variety of decor styles.
Finally
Above mentioned blinds are shades of some of the most common and well-liked by most users. You can simply choose the one that suits your space the best and grab the utmost advantage this type of window covering provide.