Christmas is the most awaited time of the year. Although we begin making plans for this festive season all year, when the actual day arrives, we sometimes find ourselves sitting on our couches, unsure of what to do to make it memorable.
You must be looking for some fun things to do to celebrate this festive season with your loved ones. As this is the best time to connect with your friends and family, reminisce our history, and take a break from your day-to-day routine.
From touring the city to admire the beautiful festive lights to baking our favorite Christmas dish there are abundance of fun ideas that will help to entrain people of all ages this Christmas. And if you're looking for an outdoor once-in-a-lifetime experience, the Nutcracker Ballet or a Christmas parade are both excellent choices to keep that holly jolly spirit alive. Just take your pick from the list below and make the most of this festive season.
Look Around for Christmas Lights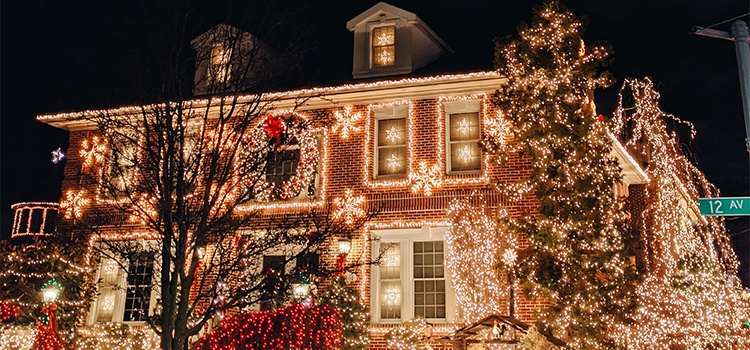 Enjoy the Christmas lights by taking a car or walking tour with your family. Put on some Christmas music, put on your favorite Christmas pajamas, and go for a drive. Stop by at your favorite Christmas themed place. Enjoy the beautiful view because you don't always get to see a city covered in lights looking insanely beautiful like this.
Decorate the house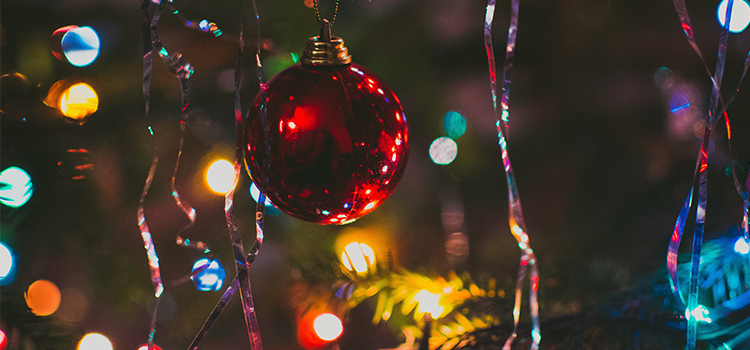 DIY Christmas decorations are a lot of fun to make. Christmas wreath, ornaments, lanterns, Christmas banner, ribbon, and glitter banner are some of the things you can make on your own. You not only save money on holiday decoration also get time to spend time with your friends and family by doing this. You can even select the best Christmas lights to hang in your windows and other part of the house. Go a little extra and opt for some beautiful decorative lights to make your Christmas tree, window and house look splendid.
Bake Some Christmas Cookies
Is it really a festive season without some good food? What better than baking some Christmas cookies with your loved one. Get everyone engaged and make some tasty cookies together. Even better if you can make it a Christmas theme. Get even your neighbor involved if you can, share the recipes and prepare the best batch of cookies. Decorate it all along and place it in your table.
Build a Snowman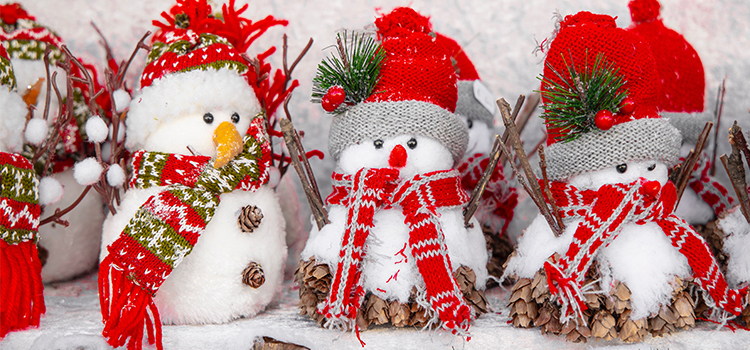 If you have children, this may be the most fun thing to do on Christmas. Make a snowman. Decorate with hats, scarves, and mittens. You can also be creative and make it look cool on your own. And if snow is not available in your place, then try making a snowman from white balloons. Tape three balloons around, give them some crayons, and let them design their own creative snowman for fun.
Create a DIY Photo Booth
We all love taking pictures, so why not go a little extra and create a DIY Christmas photo booth? Decorate it with some lights, and then gather everyone and take some pictures. Try some funny poses, use creative props, and even better, if you can wear the matching clothes. You can post those pictures on your social media and not just that years from now, when you go through those pictures, it will be so much fun to watch them together and reminisce about these happy moments later on.
Go Christmas Caroling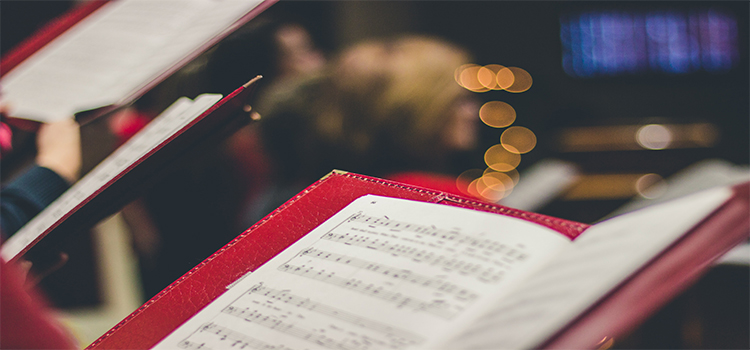 Christmas carols have been playing everywhere for a month, and you've probably heard it in almost every store, but it hits a different note on Christmas day, so gather everyone and sing some Christmas carols to add some holiday charm to your neighborhood.
Make a Gingerbread House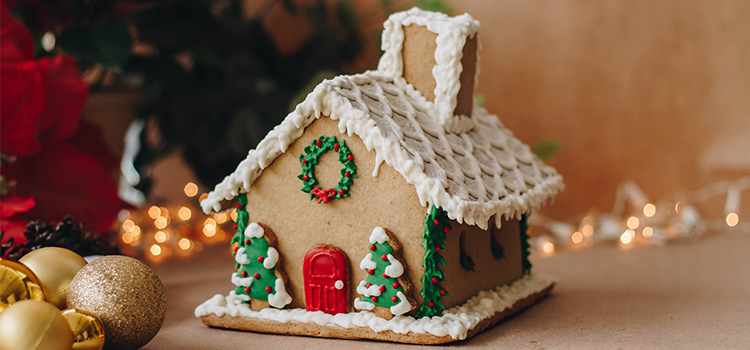 Another great thing to do is make some gingerbread houses, cookies, cupcakes, biscuits, cookie dough fudge and more. You can go all artsy and the best part is that you can eat that later. You can grab a gingerbread house kit from any supermarket and start making it. This will keep everyone entertained and also keep the holiday spirit alive.
Go Ice -skating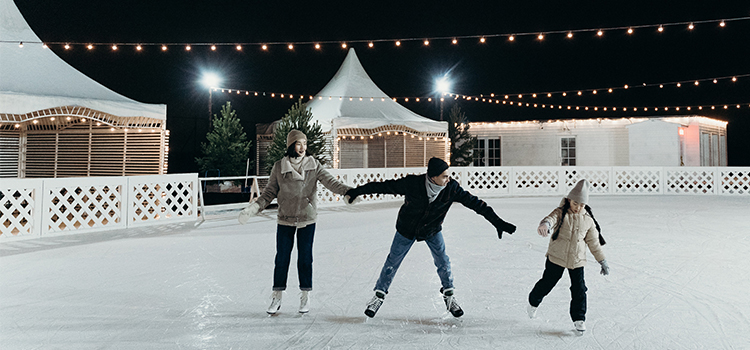 After the light tour, heavy Christmas brunch, if you are looking for some fun outdoor activities, go ice skating with your loved ones. You can enjoy your skating skills or even learn if you have never done this before. That too, with some fresh winter air, Christmas vibes, and your loved ones.
Visit a Church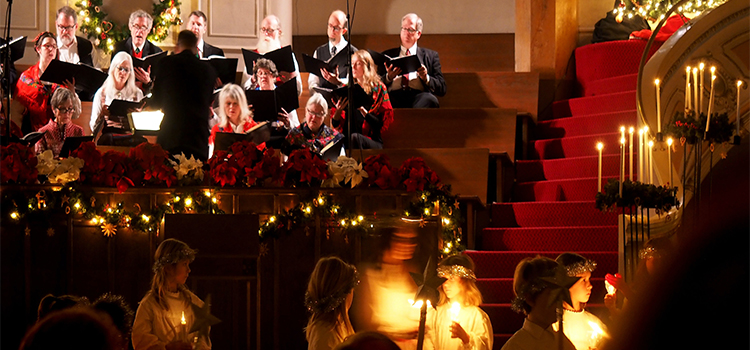 Even if you don't go to church very often, Christmas is the best time to do so. You can reminisce about the history of Christmas and participate in any fun events that are held there. Most churches organize programs like live performances, caroling, nativity pageants, and many more. You can even offer your help to them.
Host a Christmas Pajama Party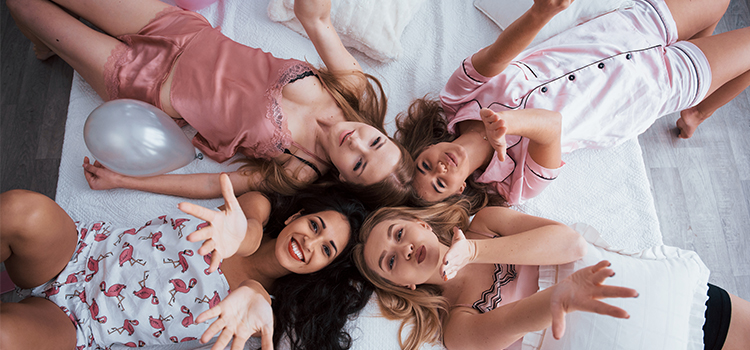 The best thing to do is host a pajama party. As comfy as it gets, you can even host an ugly Christmas sweater party. You can all vote for who wore the ugliest sweater, and the winner will get some gifts. You can even take some funny pictures, and trust me, those pictures will look good on your Instagram feed too.
Make Eggnog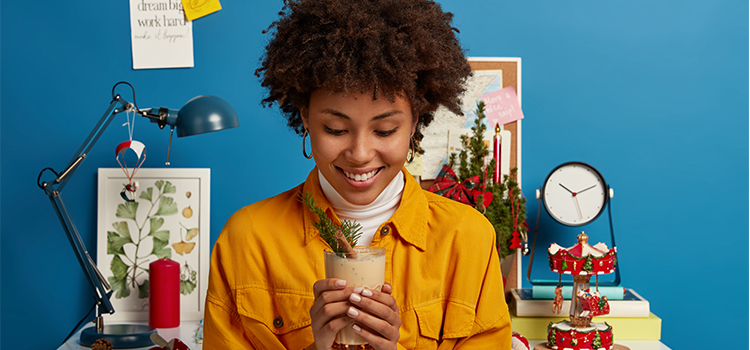 Host an eggnog tasting party. Add this traditional Christmas beverage to your menu, which is made with sugar, milk, cream, whipped eggs, spices, and a touch of alcohol, or add your own taste to it. You could also ask your friends and family to bring their own eggnog or beverage so you can all taste each other. This will turn out to be so much fun.
Go Watch the Christmas Parade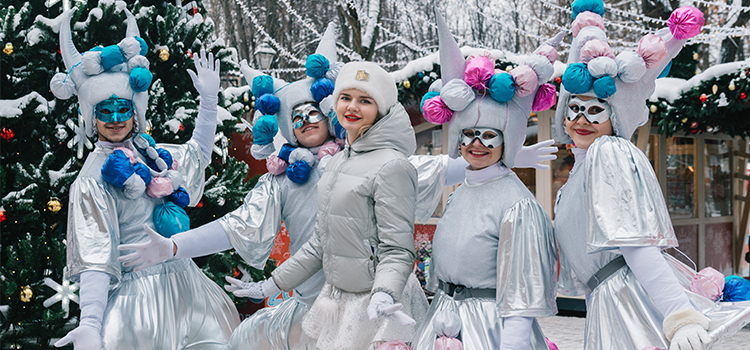 First, find out if your place is having a Christmas parade or not. If there is one, don't miss it. Convenience your whole family to go and see it together. It is a treat to the eye and even more beautiful to witness when the whole community comes together to celebrate something.
Do a Christmas Scavenger Hunt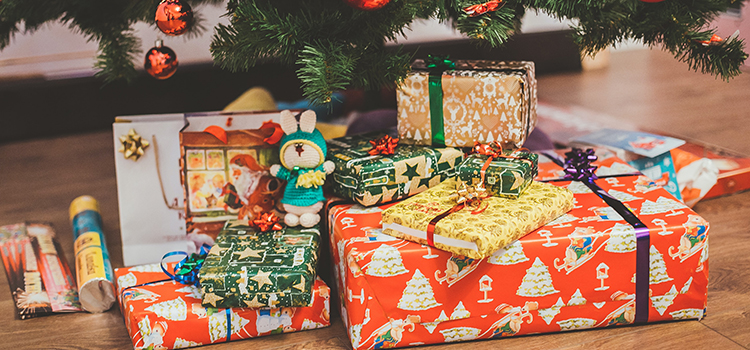 Another fun thing to do this Christmas especially indoors is Scavenger Hunt. Hide some Christmas-themed clues around the home or yard. And whoever finds it will receive a gift. This will be even more if there are many people in the house. Be creative, make it hard to find and also add some creative gifts for the winner. This will be a whole lot of fun for kids.
Watch a Christmas Movie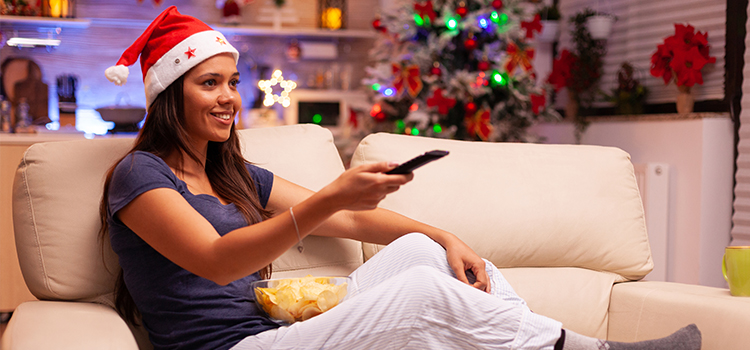 If you are alone or just two of you who love to keep it simple, then why not watch some good classic Christmas movies? And if you are still in denial about which movie to watch, here's a list of some good choices for all ages: Home Alone, A Christmas Story, ELF, I'll be home for Christmas, Santa Claus is coming to town, the Snowman, Frosty the Snowman, Frozen, Last Christmas, The Holiday, Miracle on 34th Street. Put the blanket on, grab some popcorn, hot beverage, and settle in to watch the movie.
Do Some Random Acts of Kindness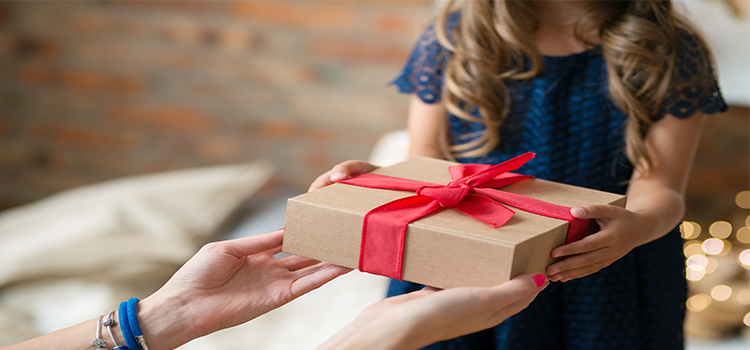 How about celebrating Christmas by giving back to those less fortunate than you or giving it back to your community? and making their Christmas a little merrier. Do some random acts of kindness like donating your clothes to a toy drive, offering food, volunteering at a local soup kitchen, or even writing a holiday greeting to someone in the armed forces and make them feel good as they can't be with their family and friends.
Play Some Games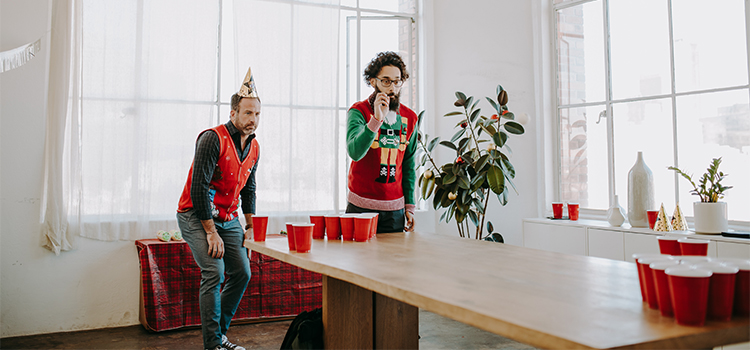 You can find so many fun games to play, like Christmas song bingo, Christmas tic tac toe, face the gingerbread man, Christmas guess who name, hands free hang the ornaments. If you have toddlers in your house, solve the holiday jigsaw puzzle, Christmas tree ball sort for toddlers, and Jingle bell toss.
Attend the Nutcracker Ballet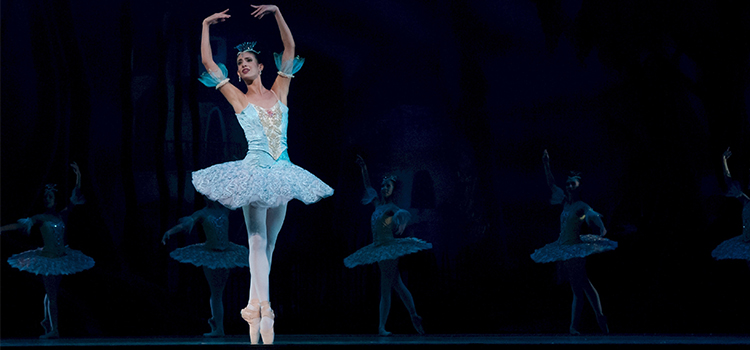 This Christmas classic, "Nutcracker Ballet" is a must see once in your lifetime. The soothing music and the graceful dance of professional dancers will be a feast for your eyes. These days, ballet companies all over the world are performing Tchaikovsky's legendary ballet The Nutcracker during Christmas, so be it on the small stage or a huge city production, if you can get a ticket, this is highly recommended to watch with your friends and family.
Begin a New Tradition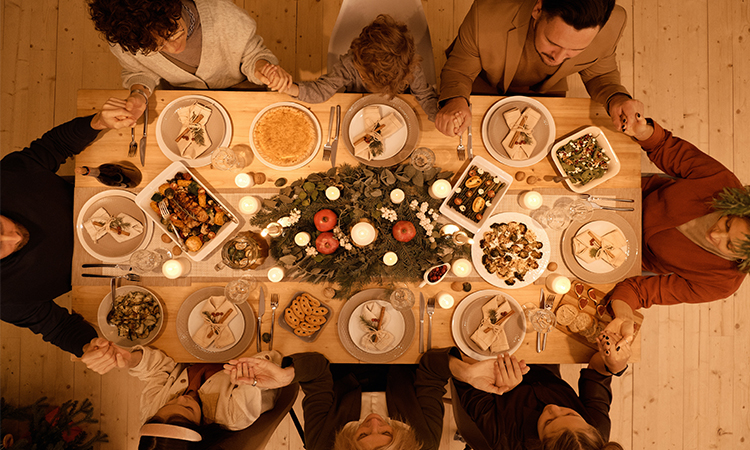 Starting from this Christmas, start a new tradition, be it cooking some of your favorite foods, video calling some members who aren't around, planting a tree, donating or anything that suits you better and make it your family tradition and do it every year. Even better if you can include anything related to your culture as it can be the best way to pass your tradition to the younger generation.
Read Some Christmas Classic Aloud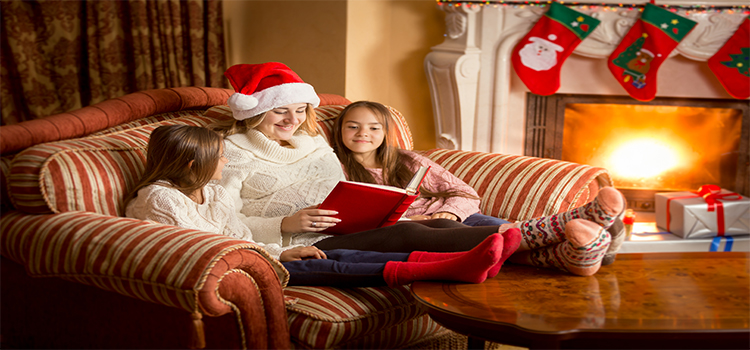 Get yourself into the holiday spirit by reading aloud some Christmas classics. Gather everyone around and read it out loud. Turn by turn, it can be a poem or story. Some of our top recommendations are: A Christmas Memory, The Mistletoe Murder, Skipping Christmas, The Night Before Christmas, The Polar Express, and The Story of the Nutcracker Ballet.
Have a Snowball Fight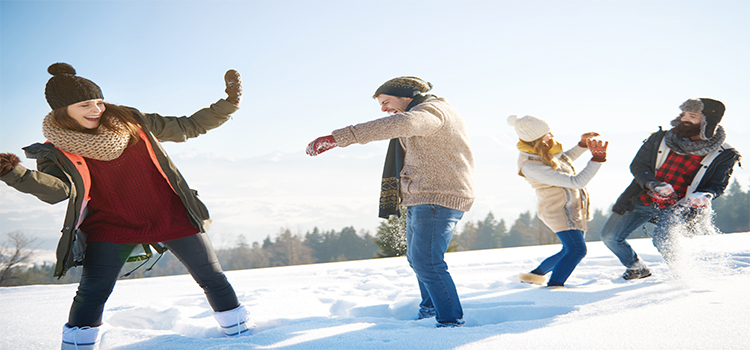 Why limit yourself inside the house when there is so much beauty outside? If nothing else, just go outside and enjoy. Just play some of the old, everyone's favorite snowball fights. Divide the team and start hitting each other with snowballs. Make it fun, keep the count and see who wins in the end.
Go to the Mall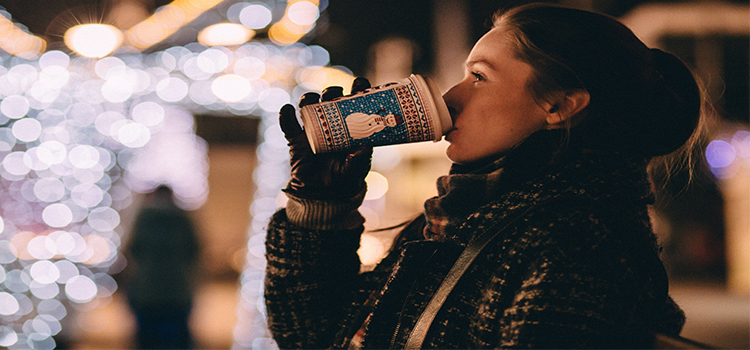 Well, if nothing above interests you or suits you and if you are alone this Christmas, then go to the mall and enjoy the lights, pretty decorations, take some pictures with Santa, get yourself some good food, some self-care activities, and buy yourself some good presents. At the end of the day nothing is better than some me time and putting in some effort to make yourself happy.
Choose what suits you the best according to how many people are around you to celebrate Christmas together. Consider our recommendation and add your own personal touch to it. Make the most of the festive time and enjoy the fullest. Even if you are alone don't be dishearten there are plenty of things you can do to entertain yourself, make yourself happy and enjoy the holiday season. After all self love is the best love. Hope this helped you to make your Christmas a little more merrier.