Walking is one of the easiest ways to start a healthy lifestyle. It comes with a wide range of benefits. But if you are from London- there is another reason for you to do so. London walks are easy and convenient. And it hosts one of the best walks in the world!
However, with choices comes complications. With so many options, where to go? So today, we have picked the best walking routes in and around London. Not only have we covered the most popular routes, but we have also listed down some hidden gems for you.
Below, you will find everything you need for a walk in London. Places to go, how to plan, exclusive tips, gear ideas, and much more. Let's begin!
Best And Most Popular London Walking Routes
When it comes to places for Walking, London has plenty of options for visitors and locals to enjoy. Here is a list of top fifteen routes for the perfect escape from the monotony of the city, even if it is for a few minutes.
St James' Park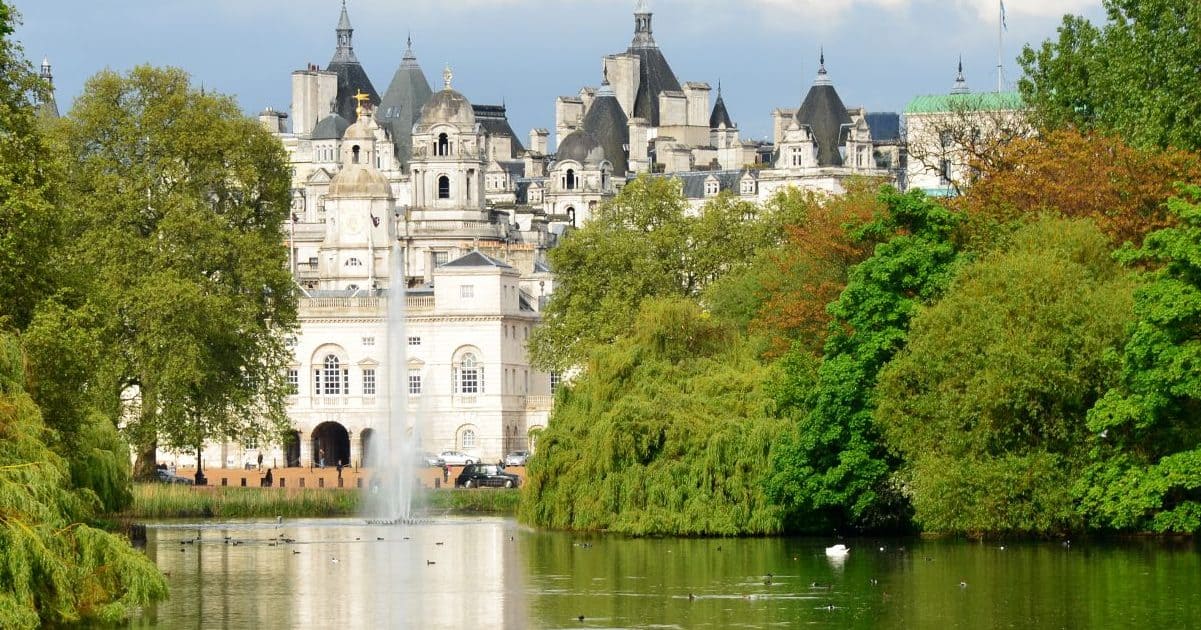 With its rich cultural legacy, the 1600's Park is one of the most eye-pleasing routes in London. Its well-built pathways will lead you to a serene lake, which also has two mini-islands. You will find white pecans floating around. If you're lucky, you might even find one flying to the zoo.
You can venture into the lush woods or enjoy your stroll around the lake. Whether you are looking for a fresh morning walk or a full day of strolling and gazing, you will get it all. Further, you can also enjoy the view of Horse Guards Parade, Big Ben, and the London Eye from the Blue Bridge.
Capital Ring Walk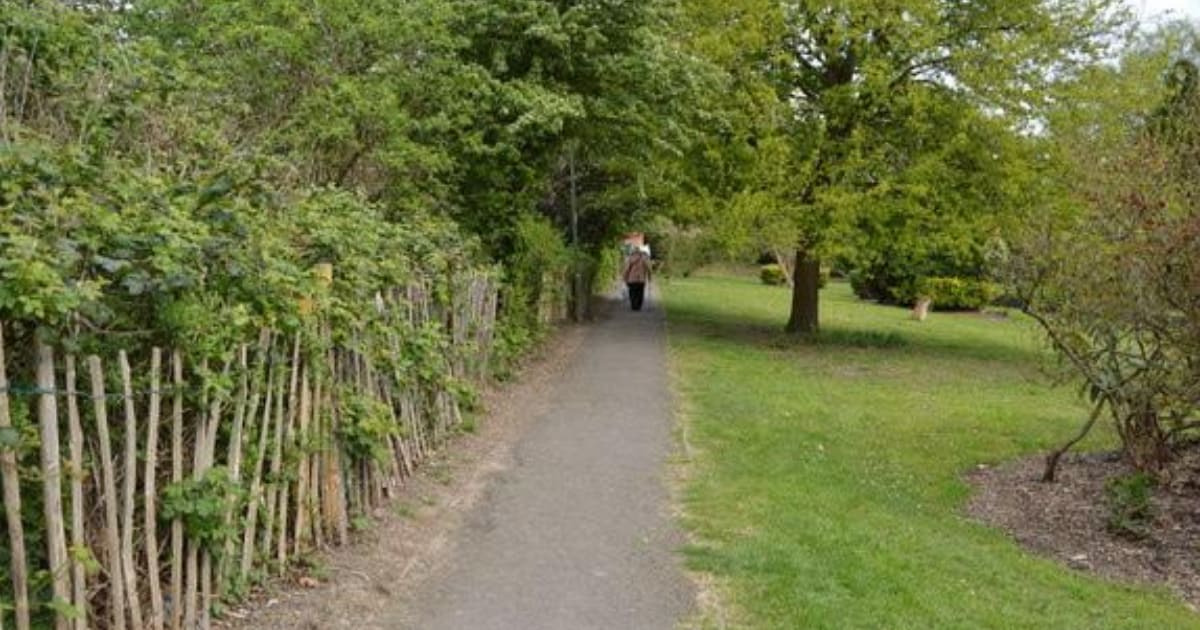 Transport For London came up with a circular walking route, which is one of the best. It has 15 easy-to-navigate sections between Woolwich and Beckton District Park. Embrace the diverse landscape surrounding London by following the Capital Ring. The route is 78 miles long and covers gorgeous canals, nature reserves, and woods along the way.
It is effortless to find a starting point, with their two forms of signage. If you're on the street, watch out for aluminum boards with a symbol of a walking man on them. In an open field, similarly, the points are marked by a white-colored board featuring the Big Ben and directional arrows.
Inner Temple Garden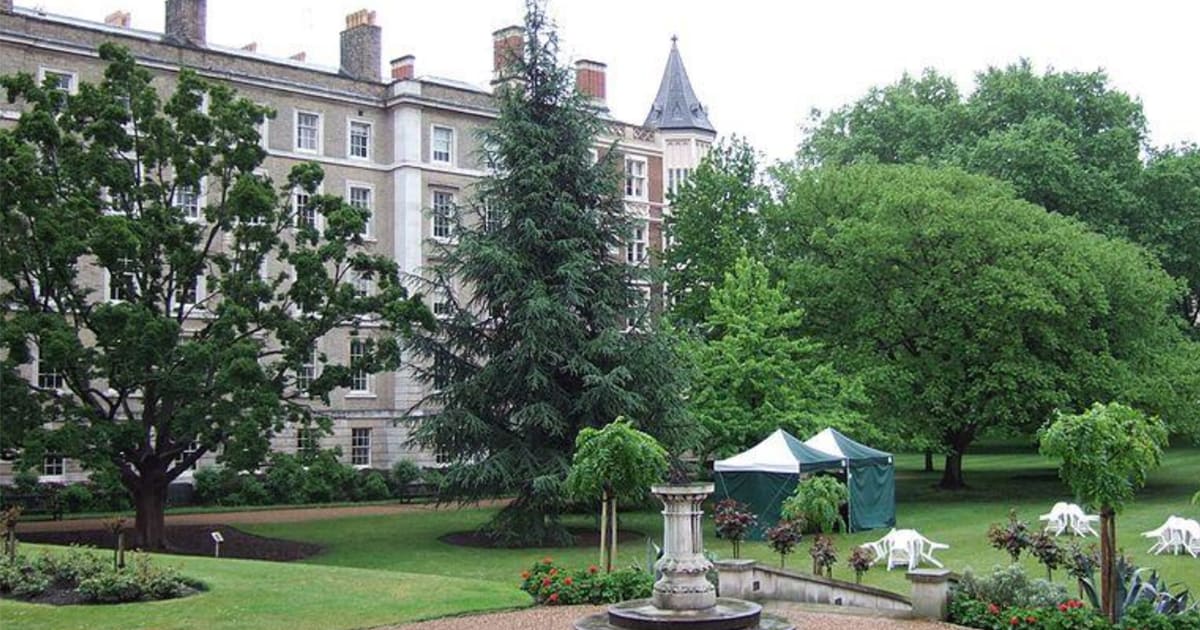 The inner temple Garden is teeming with natural beauty and echoes of a long history. It is one of the four Inns of Court in London and open to public access during the weekdays. Located near the Royal Courts of Justice, it contains plenty of remarkable landmarks as well.
A sundial from 1707, a pair of cisterns and a statue of a blackmoor by John Nost are one of the most popular attractions of the place. It also has plenty of flora and fauna. Due to the prestige attached, it is needless to say that the Garden is in pristine conditions all through the year.
Great Fire of London Walk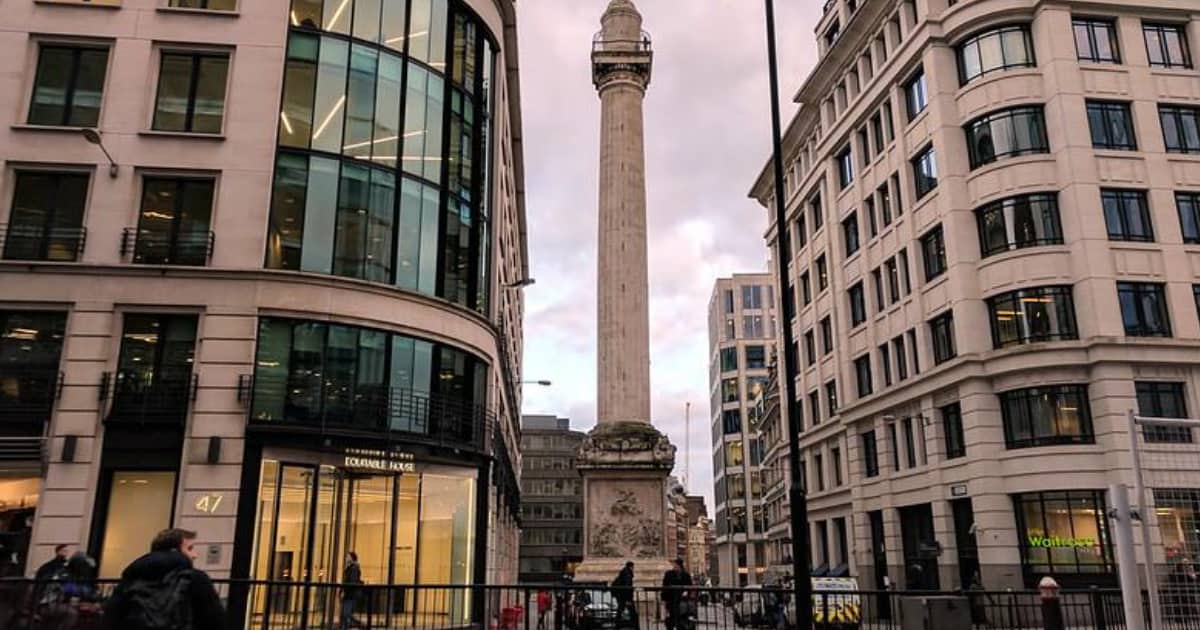 In 1666 a four-day fire consumed the city and caused devastation so great that London recalls it as The Great Fire. This historic route is now a perfect getaway to feel the heat of history and cool down simultaneously.
Start your Walk from where the first spark rose- a Baker's shop in Pudding Lane. You can continue your journey through the medieval remains in buildings, walls, and alleys while making stops at famous monuments in between. You can end this mesmerizing trail at St Paul's Cathedral, which is symbolic of the rebuilt London.
Richmond to Ham House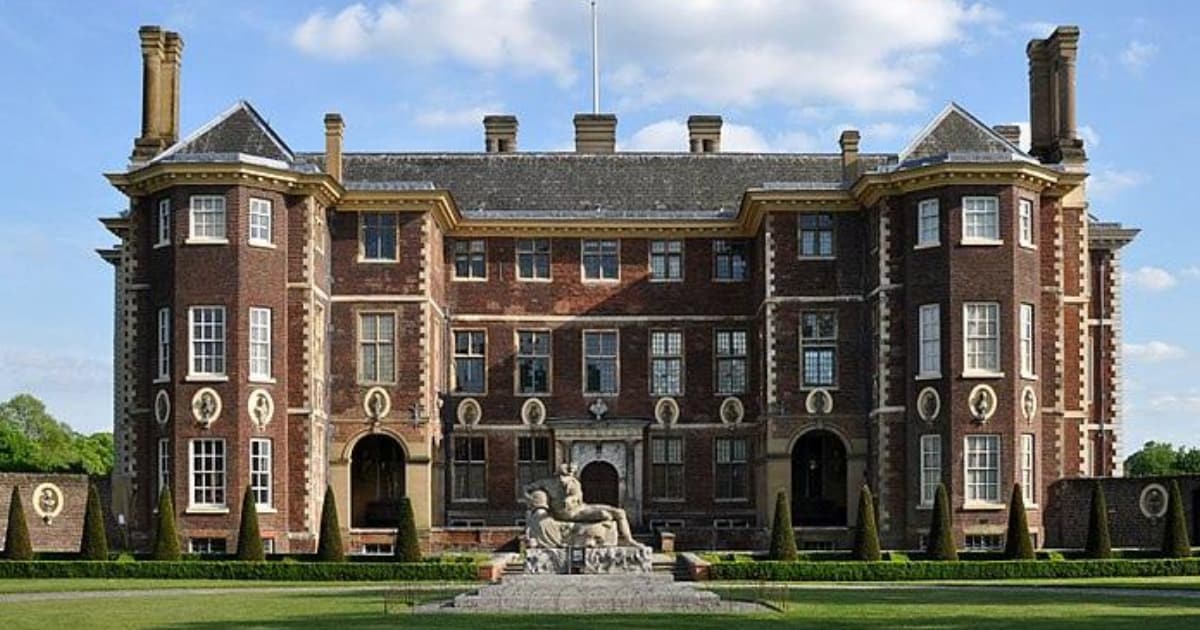 Walking at an average pace, this Walk will take you somewhere between one and a half to two hours. The 4.5-mile stretch begins with Richmond station and trails to the glorious King Henry's mound. If the sky is in your favor, you will also get a glimpse of St Paul's Cathedral.
The circuit then continues through the Ham House, a National Trust Building, which features a picturesque park. You will then circle your way back to Richmond, marking the end of a beautiful walk. The entire route is ample with scenery, pretty landscapes, and a remarkable effort-taking journey.
The Jubilee Greenway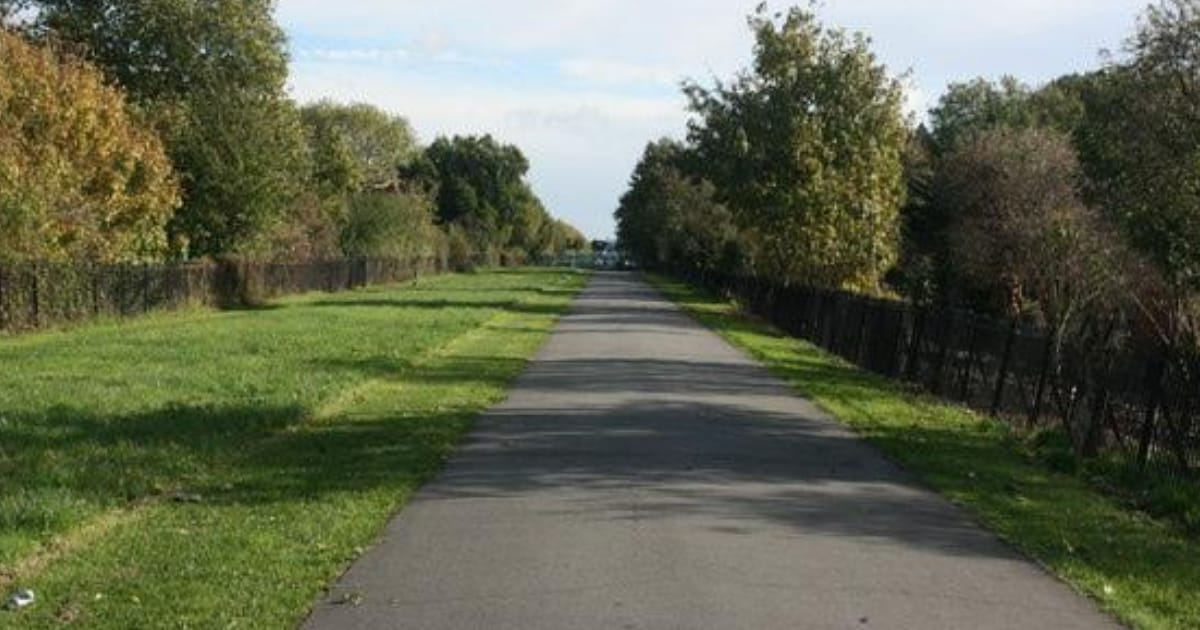 The extensive Jubilee Greenway finally completed its creation in 2012, to mark the Queen's reign for the 60th year. The sixty km trail celebrates each year of her rule and is glorious in all sense. The TFL has split it into ten sections so that you can have your pick and assortments from them.
The route starts at Buckingham palace and runs through beautiful spots to wind up in the Limehouse Basin. However, you can alter this to your preference. On the way, you will also find the primary sites for the 2012 Olympics. Some of the famous landmarks are the Kensington Palace, Regents Park, and the Thames Barrier.
Lea Valley Walk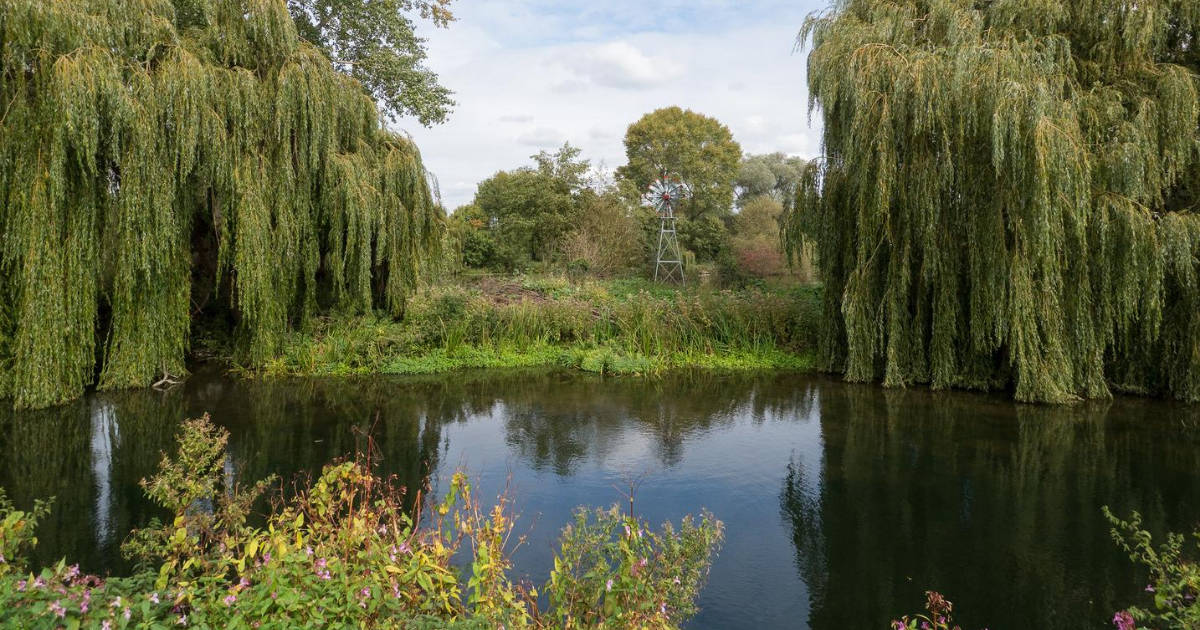 Mapping from Waltham Abbey to the Thames in east London, the Lea Valley Walk is a treasure trove for nature-lovers. It will also excite history lovers, as some bits of past are in each turn.
You can cover the whole journey in one go, or take it easy in stages. The closest railway runs along the river, so you can hop in or hop out at any point of the Walk. Further, The Lee Valley has several themed routes to choose from. The trail also hosts Nature Reserves and pretty riverside villages. You can also see where it played its part in the Olympics.
London Loop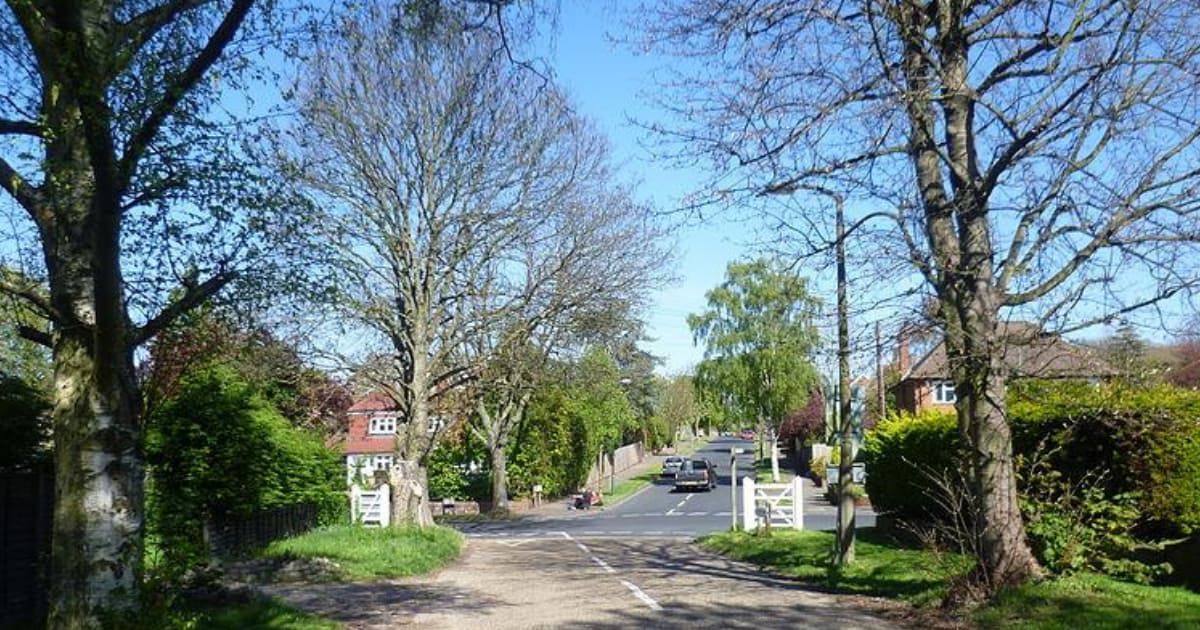 The London LOOP (London Outer Orbital Path), if you let it, will give your feet some amount of exercise. It is 150 miles in total and splits into 24 sections. The trail provides a peep into the natural diversity of London, beginning at Erith and winding up at Purfleet. It is also famous as the M25 of M25 paths, and honestly, it is very befitting.
The sections will take you to urban areas that feel like you're escaping the city. But some of those natural sceneries are right in the middle of the town. It features canals, farmlands, and ancient woods that give it a very rustic feel. Though it is long, most of the roads are flat or have only gentle elevation, so it is not too tedious.
Hampstead Heath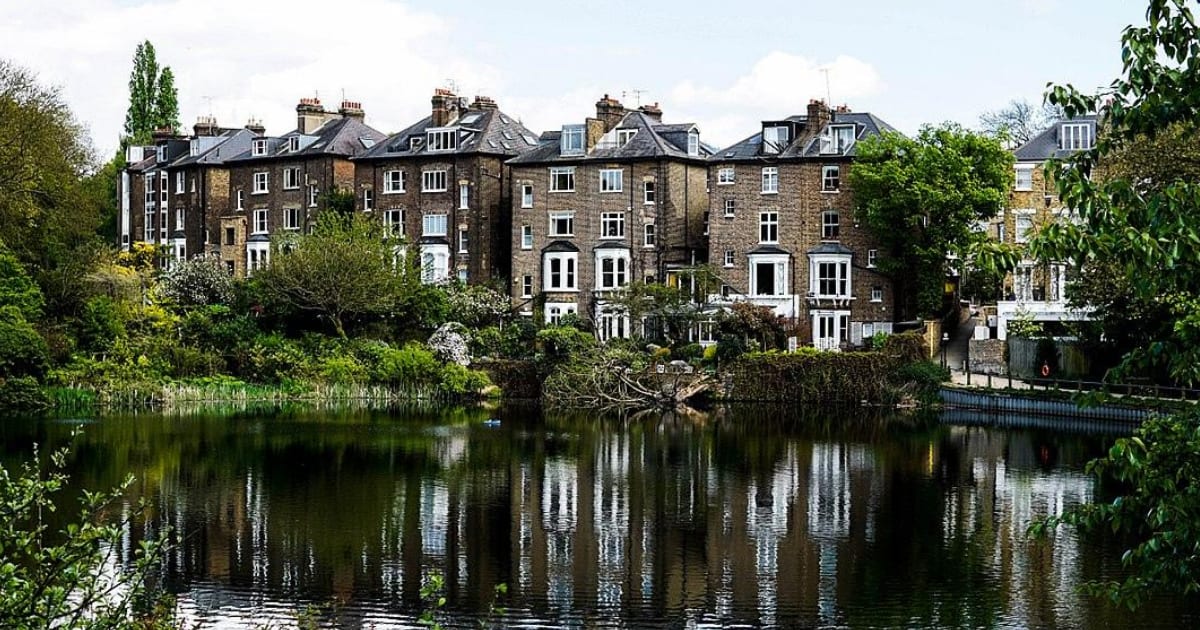 A bedazzling view of the London skyline, lush open spaces, and it's very own zoo- The Hampstead Heath does not shy away from giving you the most out of this 6.5-mile Walk. The circular route begins and ends at the Hampstead station, and should take you an average of 3 hours.
Apart from the views, it is also a favorite among fitness fanatics. As one of the highest places in London, it can get quite athletic. But don't worry- it has good sports tracks and even three swimming pools. To top your journey off, quite literally, the Parliament Hill has a corridor for a stunning capital view.
Richmond Park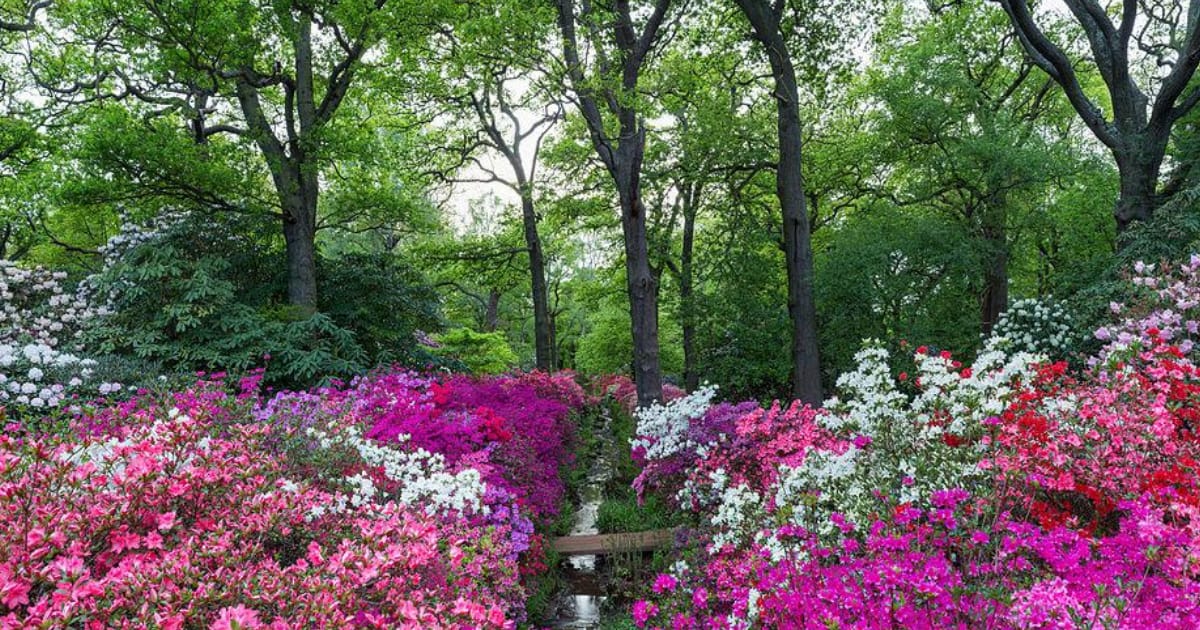 With its vast spaces, open grasslands, and deer herds, Richmond Park is a haven for nature-admirers, and even more so for animal lovers. Just a few steps away from the Richmond station in Central London, it is a top UK site for ancient trees as well.
You can enjoy a peaceful walk in the woodlands, or indulge yourself in activities like deer spotting and horse riding. You might also come across rare species of birds, bats, beetles, and wildflowers, adding to the adventure!
Thames Path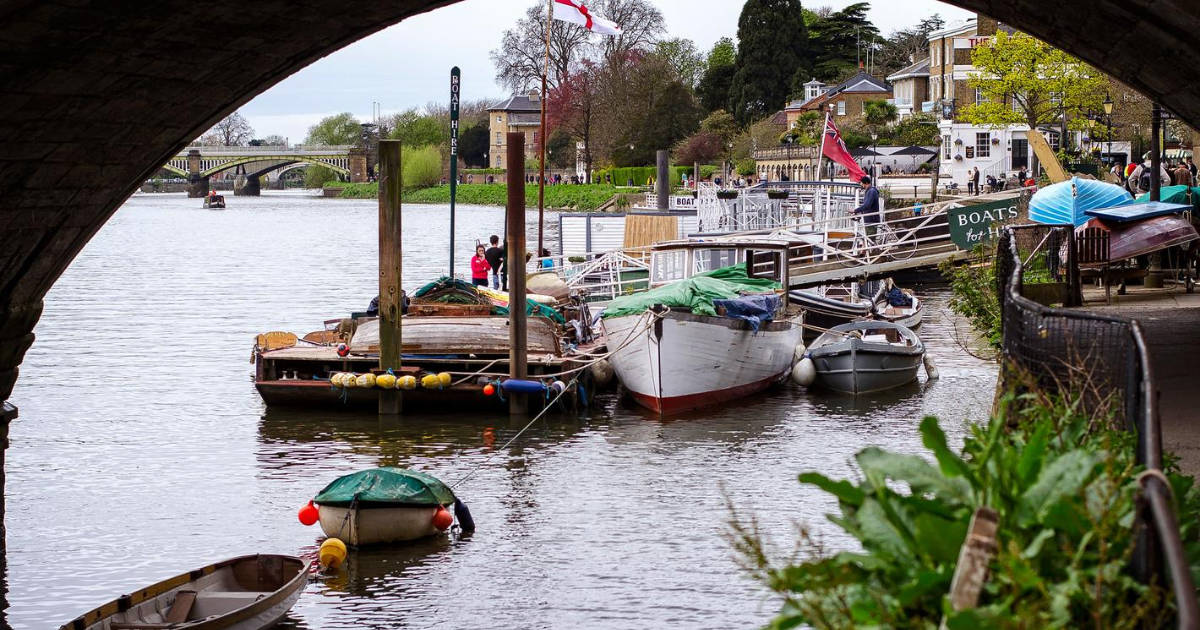 This London route is 128 km long and includes both north and south banks of the Thames. In the trail, you get to walk alongside some of the most iconic landmarks of London. Further, the always bustling waterways of the Thames can be very entertaining too.
Some of the most famous sights in the trail are the Syon Park, Houses of Parliament, Tower Bridge, Canary Wharf, and the Thames Barrier. Stretching from floodplains of Richmond to the eastern marshes, the Path is not just about Walk and see. It offers the walkers lots to do as well.
Green Chain Walk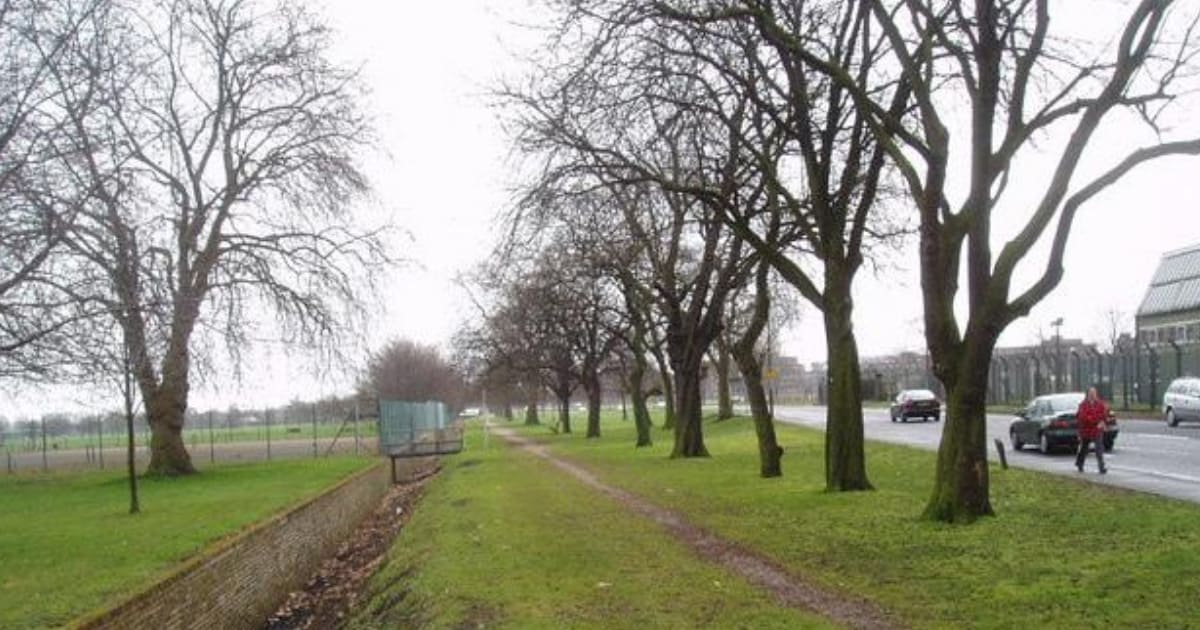 In the southern lands of London is this 50-mile sanctuary for walkers. The Green Chain Walk consists of 11 easy-to-walk routes, each flush with woodlands, leafy hills, and grand architectural designs.
Starting from Thamesmead to Nunhead, the track is pretty impressive in terms of both nature and human-made grandeur. If you find yourself on this trail, we suggest you watch out for the 18th-century Gothic folly at Severndroog Castle. The view of the Thames Barrier from here is unmistakably breathtaking.
London Wall Walk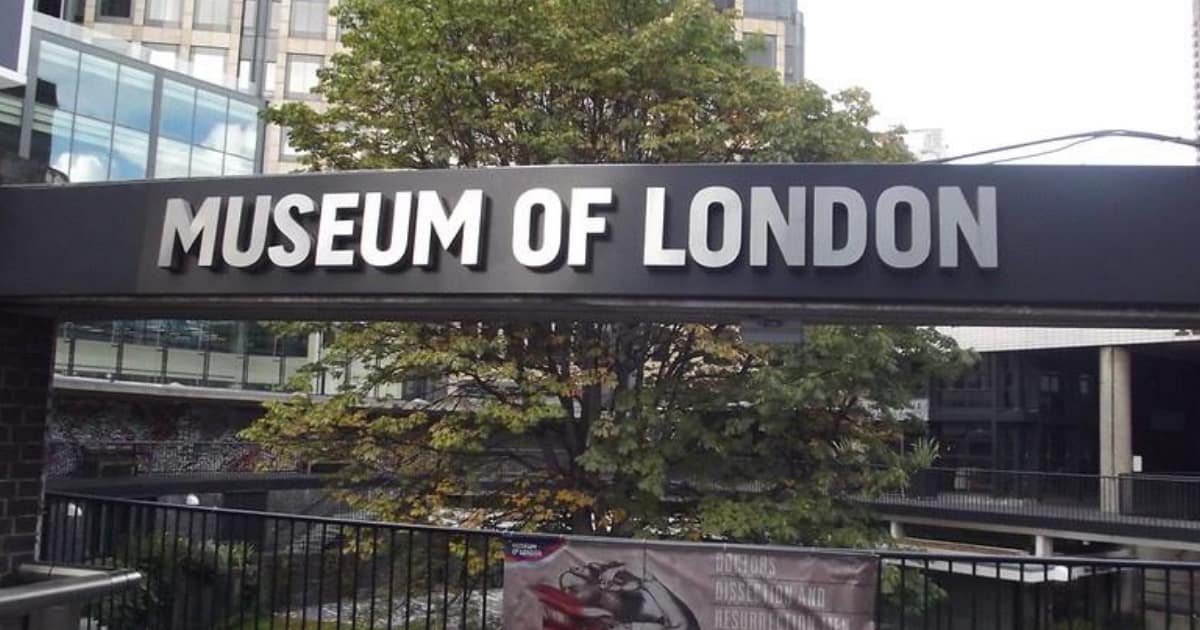 If you want to tour through some classic London nostalgia, this is the Walk for you. The Museum of London itself has plotted this stretch and is about 2.8 km long. It begins from Tower Hill and goes up to the London Museum. It is a very enlightening and enriching experience.
This trail is as popular among the tourists as it is among the locals. If you want to know more about the history, the Museum of London provides printable guides. Otherwise, you can simply stroll along, enjoying this magnificent blend of traditional and modern architecture.
East End Walk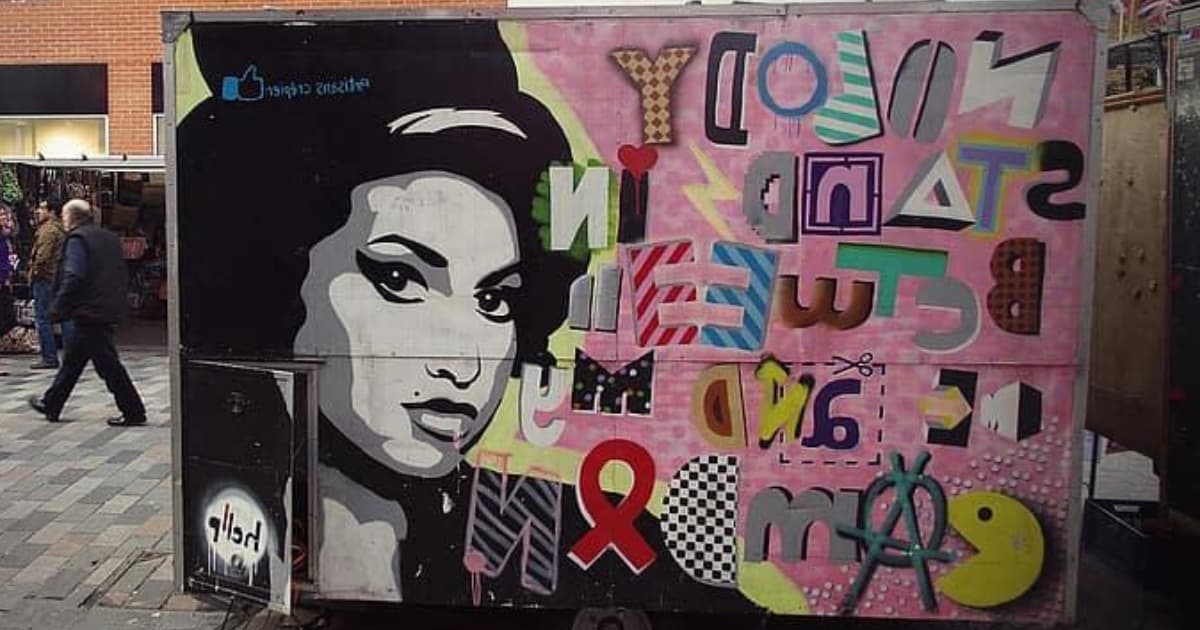 If you want to tingle your imagination walking through an urban setting with a sprinkle of history, this is the Walk for you. An area very famous in Dickens's works, it was one of the worst places in London. Dire poverty, murders, and vice crammed in every nook and corner of this area once. But now, it is undoubtedly one of the most interesting.
You will walk by some 18th-century houses and buildings, and it is hard not to think of the diverse set of immigrants that have settled here. It might not be the prettiest sight ever. But the artistic expressions, cultural legacy, and an almost mystic aura of the place make it genuinely enthralling.
The Queen's Walk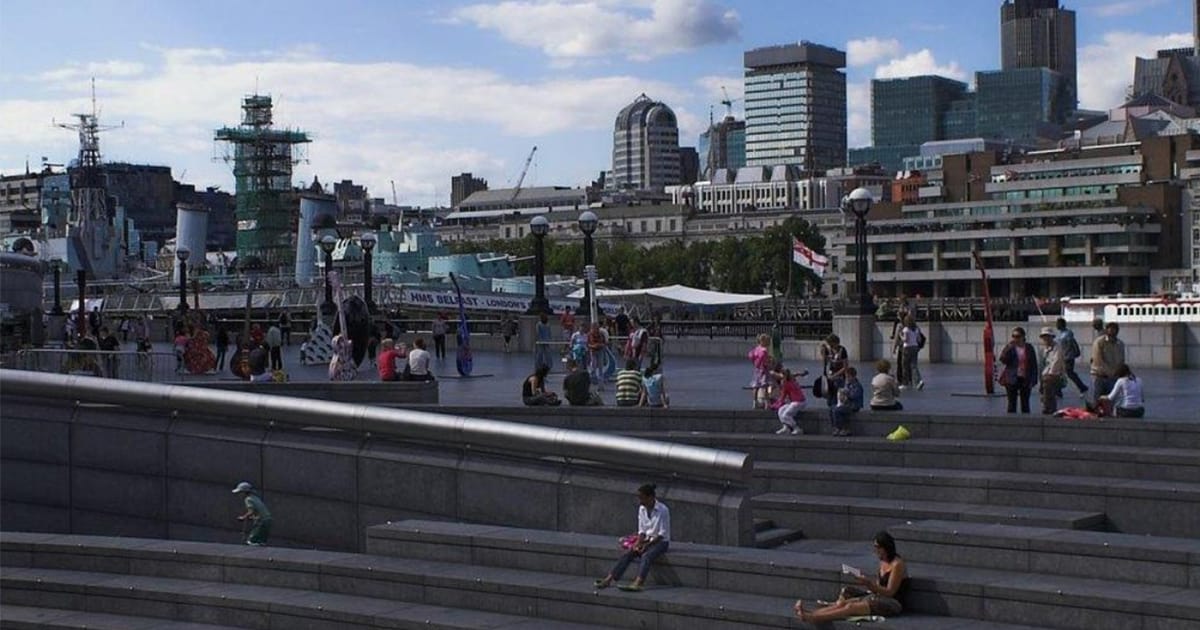 Located on the southern bank of the River Thames, this Walk lives up to its name. It starts at Westminster, leading you to St Paul's Cathedral. Along the way, you will pass some of London's most famous sights like Shakespeare's Globe, National Theatre, and OXO Tower.
If you're strolling by the peak hours, you can enjoy the hustle and bustle of the bank. The streets are loaded with performers and artists to add to the beauty. It is a very happening, touristy trail filled with plenty of cafes to make a stop at as well.
Going the extra mile: The lesser-known beautiful walking places in London
There are so many incredible sights in London. And in a city as big, it's hard for beautiful places to remain a secret for long. But we have found out and listed a few less-popular but equally impressive walking routes in London. These off-the-beaten-track treasures might not stay hidden for very long, so get exploring!
St Dunstan's in the East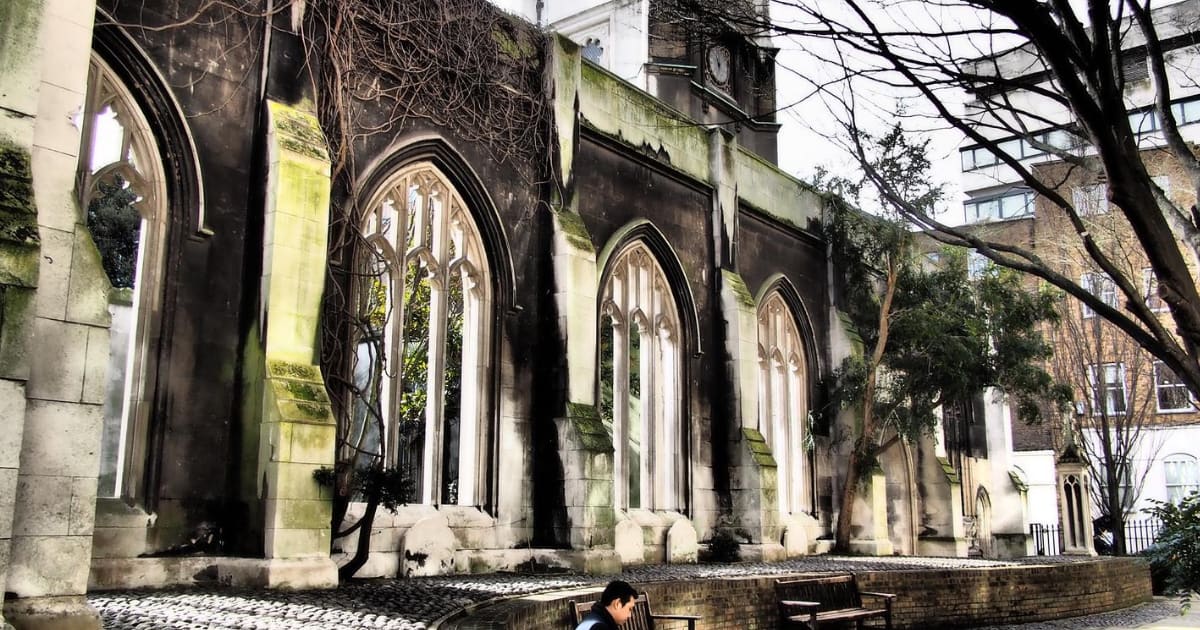 Located between The Monument and Tower Hill, St Dunstan in the East was a church built in the1100s. However, it was largely destroyed. Instead of rebuilding it, London decided to convert it into a public garden. It is now one of the best-kept hidden gardens of the city.
It hosts a surprisingly beautiful Gothic architecture which is visible from the remains of the church. But what's truly incredible is that so little people know about this beauty even though it is located right in the center. The place is ideal for a casual stroll and is excellent for photography and filming too.
Primrose Hill, Regent's Park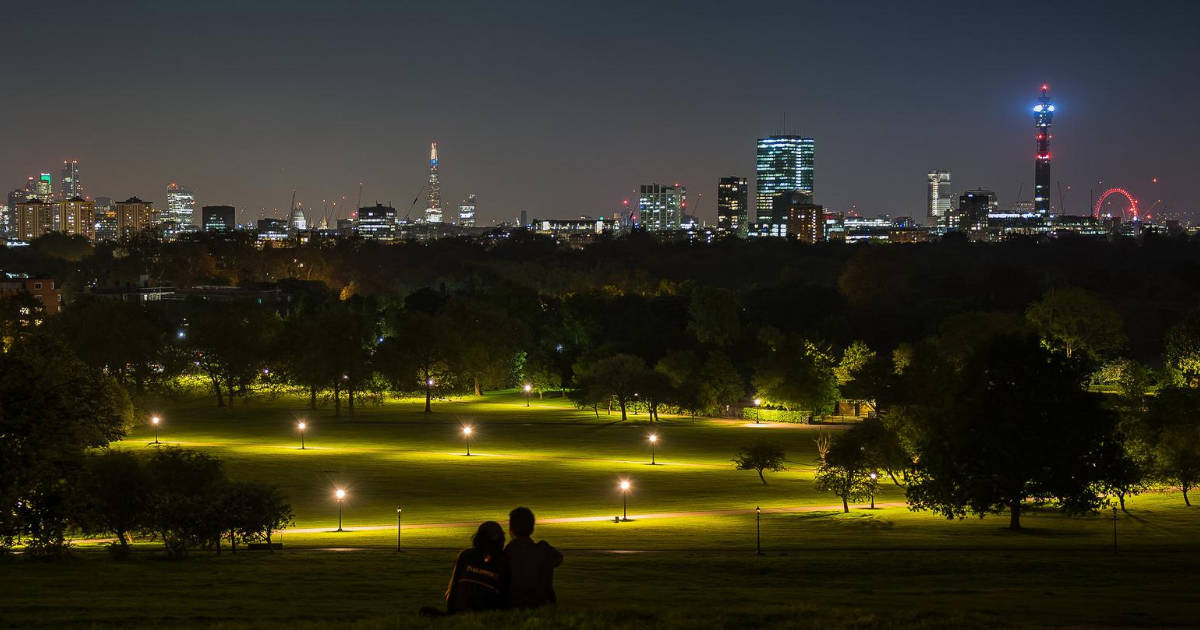 This comparatively lesser-known location is very close to St John's Wood tube station. The Park is beautiful with open spaces, tree-lined pathways, and formal gardens. It is known by the locals too. However, the less-walked route to the top of the hill promises something much better.
The way to Primrose hill is fantastic on its own. However, the view of the stunning London skyline from the North on a clear day is unbeatable. If you are a walker, you should make it a point to visit here at least once.
Olympic Park, Stratford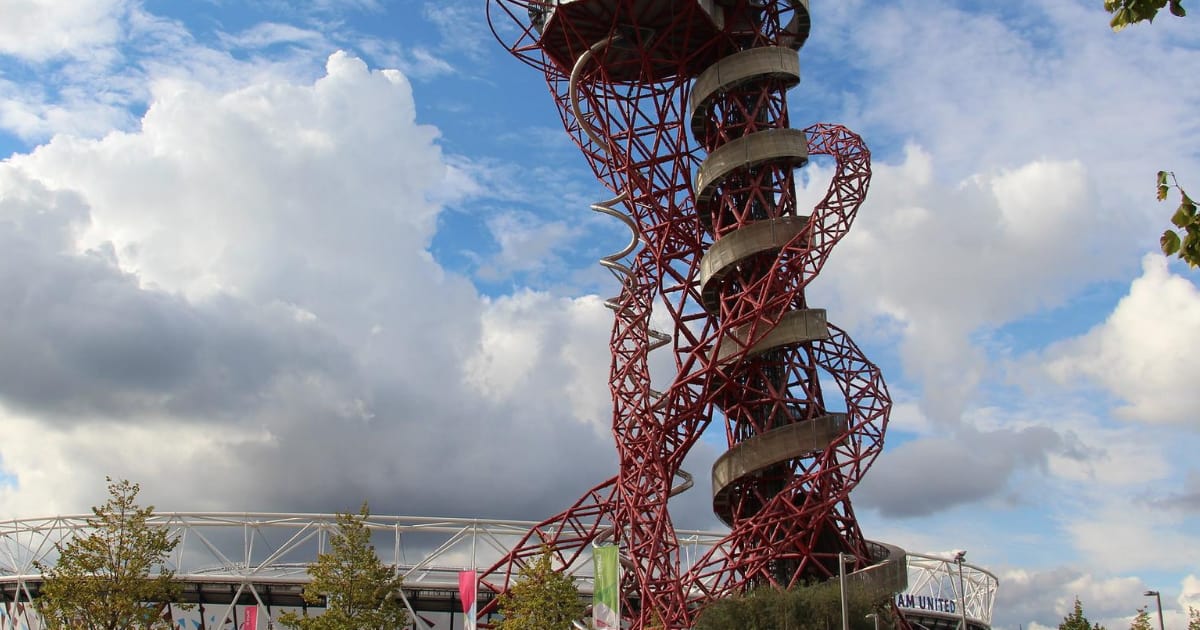 The Olympic Park is befitting of being known as an iconic landmark, but not just for a fantastic walk or great sightseeing. The wide range of activities and also the structures in the Park are marvelous. Besides, it is right next to the Stratford tube station, so it's accessible even from Central London.
The Olympic Stadium and the Orbit are two most unique structures in the Park. If you are feeling extra enthusiastic and want to do more than just take a walk, it has covered you there too. You can swim in the Aquatics center, and slide down the steep slide around the Orbit. Overall, it's a great place that you should visit more.
Highgate Cemetery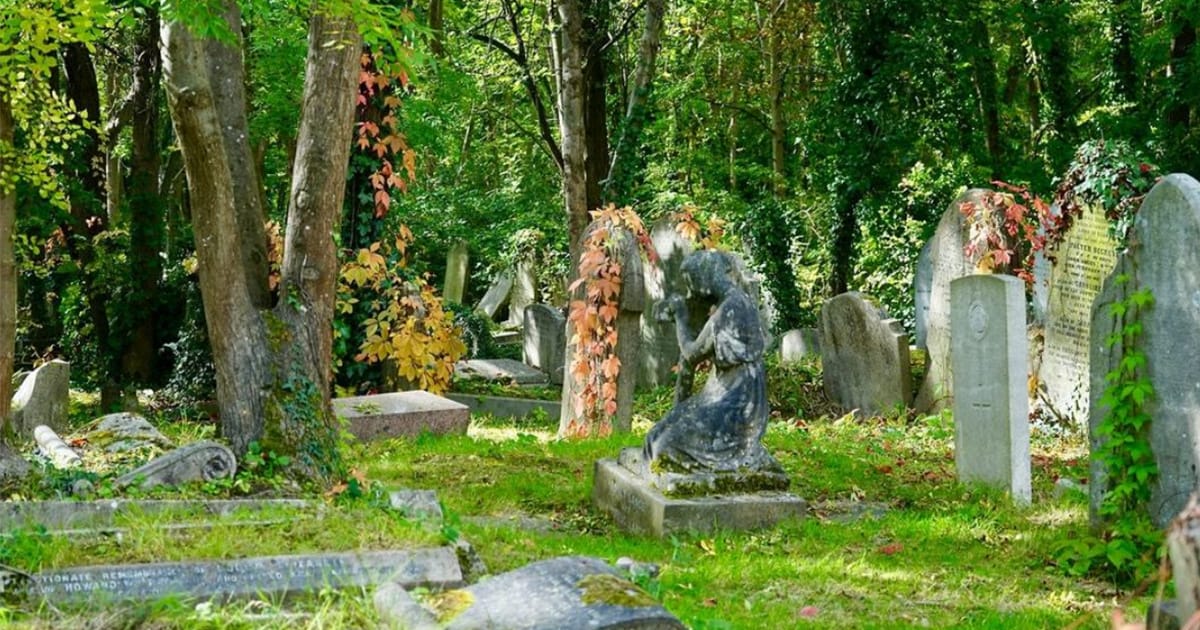 London boasts of beautiful gardens and museums, and they all make for an excellent walking route. However, if that has gotten too repetitive or you want to explore somewhere more off-track, Highgate Cemetery is just the place for you.
It is a beautiful place for architecture, history, and artworks of all kinds. The structures beautify this place while still keeping it open enough for an enjoyable stroll.
Kyoto Gardens, Holland Park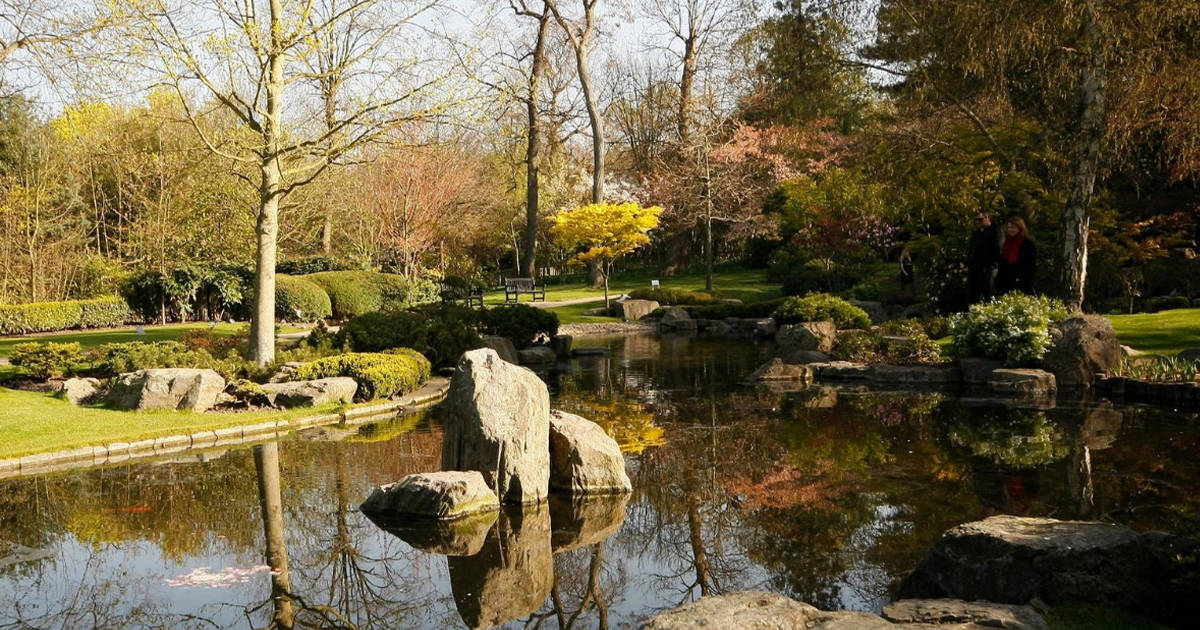 Holland Park is a 22-hectare park in west London, situated around the ruins of Holland House. What it wraps is another hidden gem: The Kyoto Japanese Park. It is tucked away in Kensington and is the perfect tranquil spot for your next Walk.
The Garden has several tiered waterfalls and a serene pond full of beautiful koi carp. You will also find stone lanterns, maple trees, and a few peacocks roaming around. If you have made it till here, you might want to take some time to stroll around the streets. They have some of the most luxurious houses in London.
How to have the Best Walk in London? Tips for Pro route planning.
Now that we have covered some of the best walks in London, let's see how we can make getting there more comfortable. Don't just follow others – planning your walking route can be a rewarding experience, helping you discover new places or set yourself challenges.
A good route planner does most of the job for you, but there are still some essential tips to have in mind. Here are a few to help you through the process seamlessly!
Pick your map
You want to find a map that has good detailing. It is easy to find online plans for driving, but walking routes require more precision. You are likely to go through narrow trails and footpaths, so get something that has more details.
It's best to check several route planners, look at some online maps, or even sit down the old-fashioned way with a printed one a pen.
Decide on your route.
If you are looking for an everyday walk, your home will probably be the starting point. However, if you want to go a little further and explore some more walking routes, you might want to travel a bit more now. A train/ bus is the right choice if you are keen on exploring. You will also want to consider whether you will want to stop (to eat, for example) in between.
You can choose a circular route, where you end up in the same place where you started. Or you can opt for a one-way track. In that case, you need to plan on how you will get to the starting point and return from the end-point in advance.
Plan your time
Different people have different walking speeds, so be mindful of your own pace while deciding the time you want to sp. The distance is not the only indicator of how many hours/minutes you will be spending. Some tracks have higher elevation or are just difficult to walk due to stones or gravels. In that case, you should allow for some extra time as well.
Further, don't forget to incorporate the time required to get to and return from the place in your total time. It is generally a good idea to allow some time for pauses/leisure walks as well. If you are traveling with a friend or a group, you will want to add extra minutes there as well.
Plan your route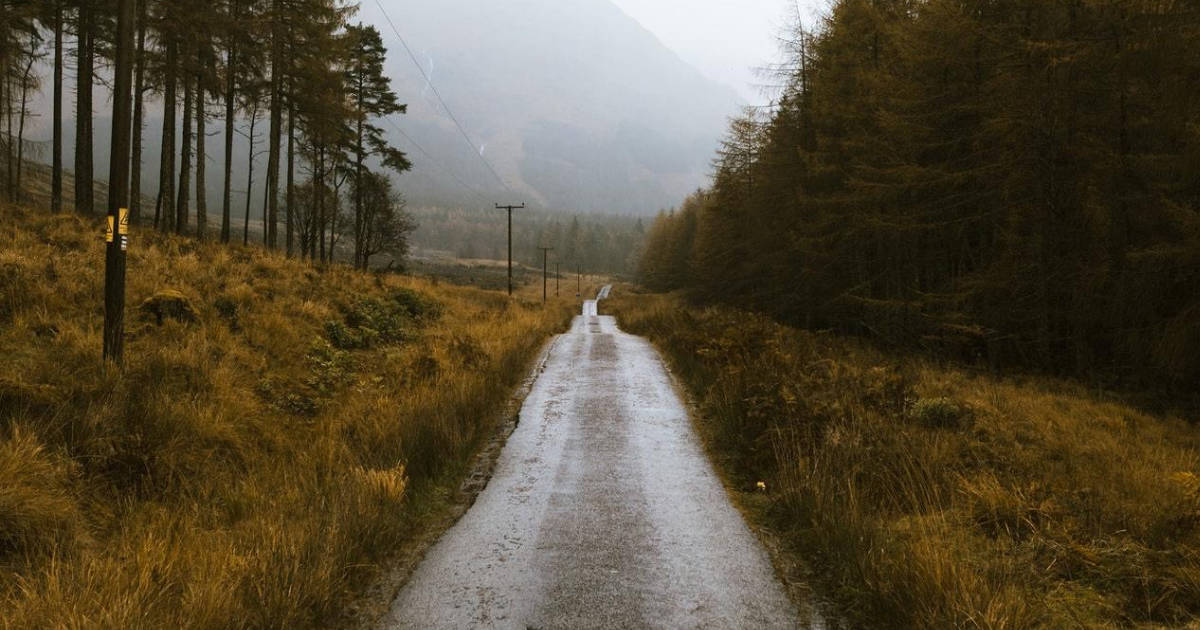 Pre-decided routes are undoubtedly convenient and easy. But being in a city as big and beautiful as London, there is a different thrill of planning your routes. Determine what kind of Walk you want it to be- historical, natural, or simple. Depending on your preference, you will have a lot of options.
Do not be afraid to go out of your comfort zone. You can also add a few quieter or less-known spots/streets on your Walk. Who knows what you will discover. Try to include varied terrain wherever possible. This step will ensure that the Walk remains exciting and fun. Also, watch out for the views and seasonal specials (like beautiful cherry blooms) on the way.
Check for danger points
Remember, safety first. If possible, we suggest you check the weather and road conditions at least a day before. These are some of the things you should look out for, and prepare against:
Wind and Rain

Wet Weather

Roads and Train Lines

Steep slopes

Altitudes

Coastal Dangers
Before venturing, prepare your emergency contacts, and also find emergency escape routes in case of trouble. You can also send a copy of your walking route with your friends and family, and notify them of your return time. According to the weather and trail, be prepared with the right kind of gear as well.
Final Words
We hope we've covered everything you need to know for an efficient and enjoyable stroll. Even more, we hope that you are ready to Walk It, in London!