Mold likes to settle in the dark, humid, and poorly ventilated areas. Your car's seats, upholstery, and carpets are likely to become contaminated by mold if the humidity level is kept at or above 50%. Other factors contributing to car mold growth include rain-related leaks, moist, damp clothing, unintentional spills, and extended periods of car inactivity.
Driving in a mold-infested car can lead to respiratory issues and serious allergic reactions. It can also damage the car seat material and the whole car. Therefore, cleaning and disinfecting mold-infected car seats, the interior, the carpets, and the steering wheel is recommended.
How to remove mold out of car
There are many ways to get rid of mold in a car, whether it be on the carpets, hard surfaces, or the interior. You can use common household cleaners or commercial mold removal products. It is best to stick with natural, non-toxic cleaners. There is a misconception that harsh cleaning agents like bleach and ammonia kill mold. But, it gives mold and mildew food sources to thrive more.
Preparing To Remove the Mold Out of the Car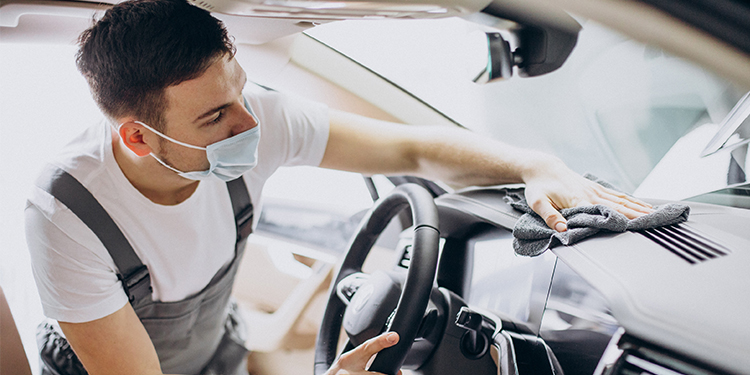 Cleaning the mold out of the car is risky work. It is important for you and your car before starting the cleaning process. You need to follow some points to ensure the mold affects your health.
Remove the necessary papers and belongings from the car.
Position your car in direct sunlight and ventilate it by opening its door and windows for 30 minutes.
Gear yourself with a proper filter mask, goggles, gloves, and long-sleeved clothes.
Prepare all the tools and materials needed for the cleaning process.
Inspect the mold and mildew in every corner of the car. Check the seats, carpets, and floor mats.
Use a stiff brush to remove some mold particles. Use a shop vacuum to accumulate the mold pieces.
Removing Mold Out of Car Using White Vinegar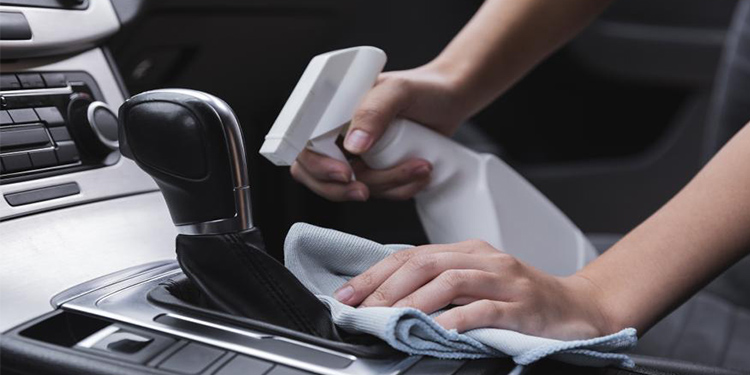 White distilled vinegar is one of the best natural methods to remove mold from car seats, carpets, and car interiors. It is a non-toxic cleaning agent and safe to use on car fabrics. The strong acetic acid content in the vinegar also prevents mold spores from returning to the car. It is safe to apply on sensitive fabrics like leather and vinyl. The strong smell of vinegar may linger for some time. But it will go away if you properly ventilate the car. You can also use vinegar to get rid of mold in the basement and room ceiling.
You will need:
White vinegar
Water
Spray bottle
Clean rag
Steps:
Make a mixture of eight parts of vinegar and two parts of water in a bowl. In case of severe mold infestation, you can use undiluted vinegar.
Pour the solution into a spray bottle.
Spray the mixture directly into the mold-stained area.
Let the vinegar soak for 15 minutes.
Scrub the car seats or carpet with a non-abrasive brush.
With a clean damp cloth, clean the surface.
Use a wet-dry vacuum to dry seats, carpets, or soft interiors.
Dish Soap To Get Rid of Mold Out of the Car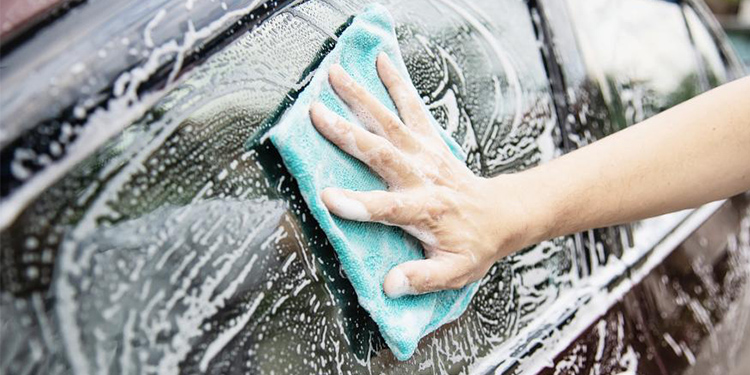 Dish soap is another simple way to eliminate mold from the car. It is safe on the car's floor, carpet, and upholstery. Dish soap becomes the perfect car cleaner when mixed with warm water.
You will need:
Dish soap
Spray bottle
Warm water
Damp cloth
Steps :
Mix 1 tablespoon of dish soap and 2 cups of warm water.
Pour the mixture into a spray bottle.
Spray the prepared solution into the mold-affected area.
Scrub it using a soft brush.
Wipe it clean with a damp cloth.
Utilize Clove Oil To Abolish Mold Stain on Car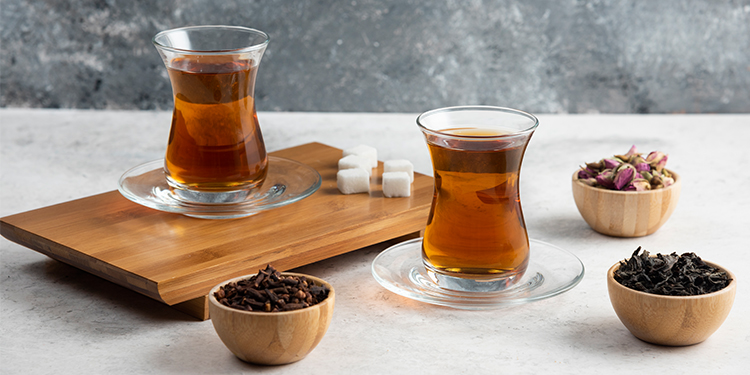 Clove oil is an antiseptic that can eliminate mold stain and prevents mold spores from coming back. It is one of the cheapest ways to get the mold out of the car. It is easily available in pharmacies and health food stores. It is perfect to use on the car's hard and soft surfaces. But, remember, clove oil can give allergic reactions. Make sure to use only concentrated amounts of clove oil.
The strong smell of olive oil can also terminate critters like ants and spiders. You can use clove oil to eliminate these pests from your house.
Supplies needed:
Clove oil
Spray bottle
Toothbrush
Clean cloth
Steps:
Mix 1 quart of clove oil with a liter of water.
Put the mixture into a spray bottle.
Spray the solution into mold-affected areas.
Let the solution sit for a few minutes.
Scrub the mold with a microfiber towel.
Wipe the area with a damp cloth.
Let it air dry completely. You can also utilize a wet vacuum for drying the car surface.
As for cleaning the hard surfaces of the car, you can make a paste of 1 quart of clove oil, one tablespoon of baking soda, and a half cup of vinegar. Apply the paste using an old toothbrush. Scrub it into the mold-affected area. Please wait until the paste dries and wipe away with a damp cloth.
Spray Non-Iodized Salt To Abolish Mold From Car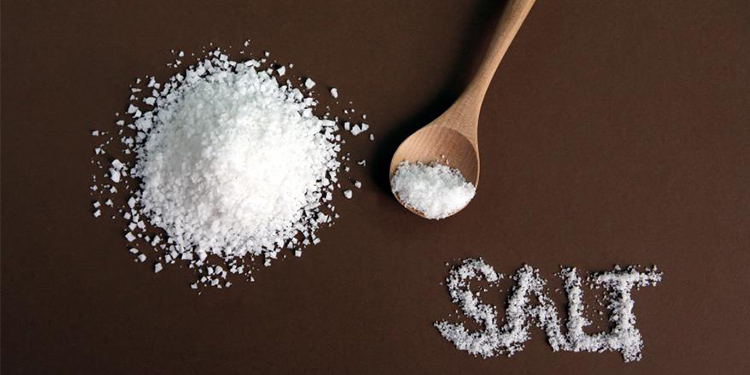 Using Non-iodized salt is a cheap and effective way to abolish mold out of the car. Saltwater kills the mold by drawing water out of their membrane and starving them. Just sprinkling the salt will not be able to kill the mold spores. The best way to make it happen is to dilute the salt with water.
Materials required:
A packet of non-iodized salt
A bucket of warm water
Non-abrasive brush
A spray bottle
Steps:
Mix non-iodized salt with a bucket of water.
Spray the prepared mixture onto the mold stain.
Leave the solution to dry in the sunlight.
After you notice salt crust forming, brush it off and vacuum the rest of the residue.
Baking Soda To Eliminate Mold and Musty Smell From Car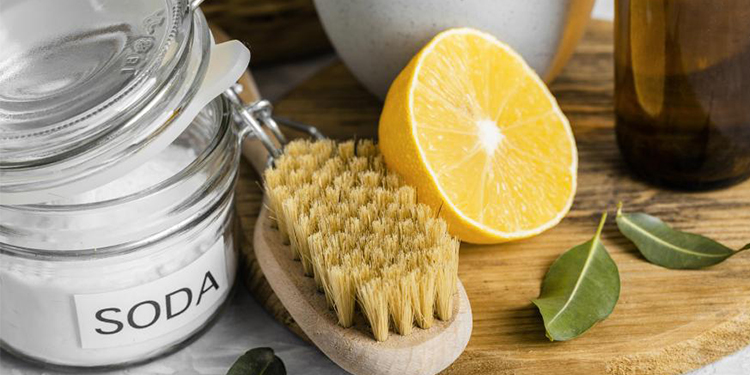 Baking soda is another great cleaning agent to remove mold and mildew from the car. Not only does removing the mold, but it also helps abolish the musty smell of the car interior. You can sprinkle baking powder on its own or, for greater results, combine baking soda and vinegar to produce a paste.
Tools and materials required:
Baking soda
Spray bottle
Vacuum
White vinegar(optional)
Steps:
Sprinkle the baking soda on the mold spots.
Let it sit for 20 minutes. The baking soda will leave a powder residue after sucking up the moisture.
Vacuum the residue with a portable handheld vacuum or normal shop vacuum.
Invest in a Commercial Product Design To Remove Mold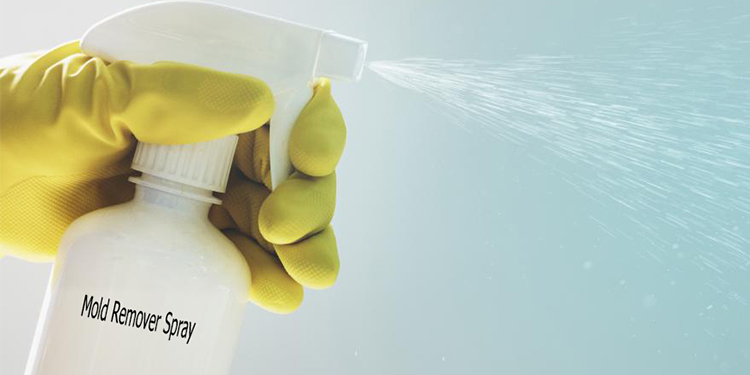 Another way to remove mold and mildew from your car is to purchase a mold remover spray. You can purchase these products online or in hardware stores. While selecting the product, go for EPA recommended spray that can inhibit mold growth. Also, you can select different products specialized in removing mold from fabric, wood, and tiles.
While applying the mold removal product, ensure to ventilate the car since these commercial products emit powerful fumes and can hamper your respiration.
For this method, spray the product on the mold-affected area. Follow the direction provided on the label. Finally, rinse the affected area with a damp cloth.
Preventing Mold Growth in the Car
Mold grows when it finds a favorable environment to settle. High humidity, decomposing food, and wet fabrics are the right conditions for mold build-up. When you take preventive measures to stop these situations, you can create a chance to stop mold from making your car their home. Here are some ways to prevent mold from growing in your car.
Use a Dehumidifier To Keep It Free From Mold
Installing a dehumidifier ensures fresh, breathable air in the car. It is also a great way to prevent mold and bacteria growth. You can control the humidity inside you, discouraging mold and mildew growth.
Protect Your Car in the Rainy and Snowy Season
Cars can be subjected to high humidity in rainy seasons. Wet car upholstery can be an ideal environment for mold spores to thrive. Therefore, keep the car windows and doors shut to prevent water from seeping inside the car. You can also invest in a car cover that will keep the car from being wet during rainy and snowy seasons.
Address Food and Drink Spill Immediately
It is recommended not to eat and drink inside the car. But in case you have done it. Address the food and drink spill as soon as possible. Wipe the drink spill with a clean cloth or use a dry vacuum to suck up the liquid from the car. Also, cleaning the debris from car crevices and shaking off the car carpets is a good way to prevent mold.
Clean and Dry the Car Regularly
Maintain the maintenance of your car regularly or weekly. Dusting and cleaning the car on a schedule helps to ensure mold growth in the car. Avoid placing wet things on the car. Also, protect the air of the car interior by spraying antibacterial spray.