This nutrient-packed green beauty elevates anything from salad to pasta. But grilled asparagus with some homemade seasoning is our favorite way to eat it. Asparagus is brilliantly adept at soaking seasoning so this ideal veggie tastes delightful even if you just merely marinade it with a few ingredients.
Grilling asparagus in foil is a not only fast and easy way to prepare, but it also remains perfectly tender all the way which is the best culinary experience. Foil packets hold the secret to successful grilling. It helps in preventing the asparagus from falling through the grates and locking in its sweet flavor, moisture, and nutritional value.
Tips for Best-grilled Asparagus
If you're cooking on a grill, use thick asparagus stems. If you're grilling the asparagus directly on the grill grates, use thicker stalks. As a result, the spears will not fall through into the fire.
Take out the heavy-duty foil. The regular foil will suffice, but extra-wide 18-inch heavy-duty foil will make the job much easier. If you only have 12-inch foil on hand, you may need to layer two layers to cover all of the asparagus.
Avoid flipping the spears or foil packet too many times. If you're cooking on a grill, flipping too many times might ruin the char marks. You'll have a higher chance of shredding the foil if you steam the asparagus in the foil packet.
Experiment with various seasonings. Add some freshly cracked black pepper to the mix. After they've come off the grill, squeeze some lemon juice or balsamic vinegar over them.
How to Grill Asparagus in Foil
Cooking something in foil takes a bit longer, but the convenience and the taste you get later are worth the extra time. Grilled Asparagus in Foil is ideal for cooking over a campfire or grilling at a backyard BBQ.
Prepare Ingredients Before Grilling Asparagus in Foil Packets
Foil packets
Asparagus spears, woody ends trimmed
Virgin olive oil or butter
Salt
Black pepper
Lemon (optional)
Prepare the Asparagus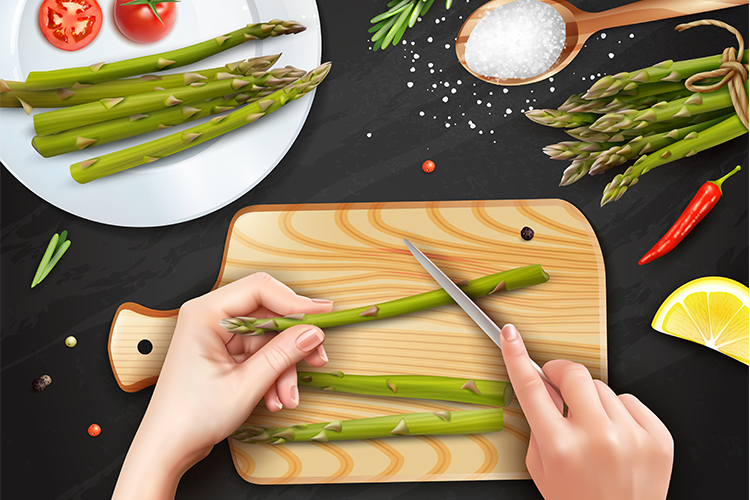 Rinse the asparagus well under the cold tap water.
Select the best asparagus with firm stalks and fresh buds.
Make sure there are no bad asparagus as it might ruin the taste.
With the help of a clean kitchen, a towel pats it dry.
The bottom side of asparagus is usually hard and woody in texture.
Cut off the woody part about an inch with the knife.
Seasoning and Preparing the Foil Packet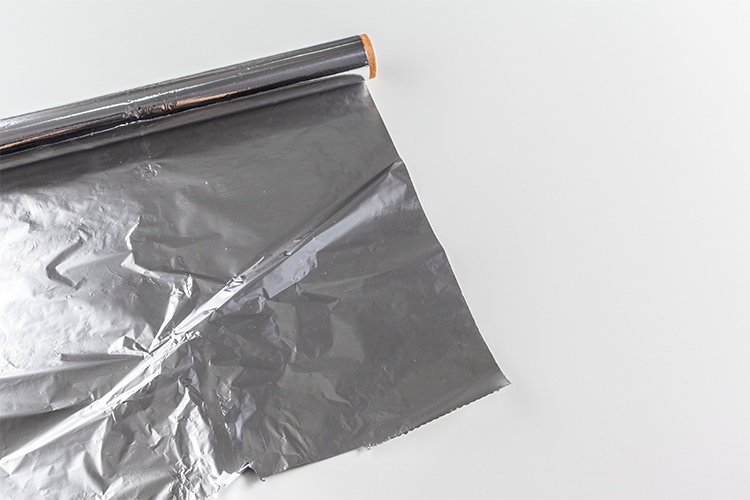 Place a sheet of aluminum on the table.
Season the asparagus stems with olive oil or butter, salt, and black pepper pepper
Coat them completely with your hands.
To construct a foil package, add another piece of foil on top
Crimp each side of the foil in half and bind them together.
Then fold the ends in on themselves, closing them tightly to prevent the oil from seeping out.
Grill the Prepared Asparagus and Serve It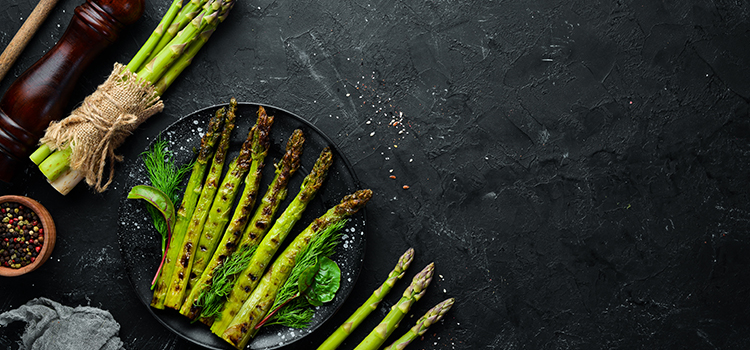 Preheat grill to 400oF
Close the lid and cook for 5 minutes and flip the side
Cook for another 5 minutes after flipping the packet to the other side
Apply some freshly squeezed lemon juice
And enjoy your asparagus
Benefits of Grilled Asparagus in Foil Packets
Grilling asparagus in foil packets has a lot of advantages. Here are some of our personal favorites:
The packs are simple to make and take very little time to prepare.
Asparagus cooks evenly, eliminating the risk of overcooking or burning
How to Grill Asparagus in the Oven?
If you are looking to cook asparagus in the oven instead of the grill, especially for the times when you don't want to cook outside simply bake your foil packets at 400 degrees Fahrenheit for 20 to 25 minutes, or at 425 degrees Fahrenheit for 15 minutes in the oven.
Why Has My Asparagus Turned Stringy and Mushy After I Grilled It?
There can be numerous reasons behind it. Some of the possible reasons are:
This happens when your asparagus gets overcooked. If you've never cooked it on the grill before, keep an eye on it to make sure it doesn't overcook.
Maintaining the temperature and flipping the sides is mandatory to cook it right.
It's possible you're not cooking it long enough. Depending on the thickness of the asparagus, grill it for 5-10 minutes until it is cooked through.
You could be cooking it incorrectly. To achieve consistent cooking, make sure the asparagus is in close contact with the grill grates.
How Long Should I Grill My Asparagus?
We prefer to grill asparagus for a shorter period at a higher temperature. This is not only convenient for most meats, but it also adds a lovely crunchy/char flavor to your asparagus. Place the asparagus foil pack directly on top of the flames and cook for around 10 minutes. Alternatively, you can cook your asparagus on the top rack of your grill, away from the flame, for a longer period of around 20 minutes.
Should I Blanch My Asparagus Before Grilling It?
It's not necessary to blanch the asparagus before grilling it, especially if you want it to be crisp. Blanching veggies before grilling or baking usually results in soggy vegetables.
What Other Spices Go Well With Asparagus?
Don't be scared to experiment with new spices and try some different tastes. Asparagus is a versatile vegetable that goes well with a wide range of flavors. We like to mix the spices with a little butter or olive oil and salt and pepper. But you create your taste according to your preference. Some of the spices that you can try are:
Lemon
Garlic
Italian Seasoning
Garlic Powder
Onion Powder
Paprika or smoked paprika
Thyme
Lemon Pepper
Dill
Fennel
Can I Grill the Asparagus Directly on the Grill?
Without a doubt!! If you do this, clean the grill grates thoroughly first, then arrange the asparagus perpendicular to the grates. You won't lose any asparagus stalks this way when cooking. Instead of flipping each asparagus spear, use tongs to gently roll them all over at the same time every few minutes to ensure even cooking.
What Is the Best Way to Trim Asparagus?
It's necessary to trim off the rough ends of asparagus stalks before grilling them. Gently bend the asparagus to determine where to cut. The delicate section of the asparagus begins when it bends. Then line up on a cutting board and slice the wooden part with the help f knife.