It is normal for the area to still smell like paint after painting. The strong paint odor can linger in the space even after the paint layer has dried.
The pungent scent of paint is produced by its volatile organic compounds. The smell that penetrates the space is caused by these compounds evaporating. When this substance completely evaporates from the surfaces, the smell will go. However, it can take a week to complete.
In addition to the unpleasant smell, breathing in paint fumes for an extended period might have negative side effects. Exposure to solvent paint vapors can cause immediate symptoms such as lightheaded, nausea, and dizziness. As a result, getting rid of paint odor as soon as possible is essential.
How To Get Rid of Paint Smell
After you have finished painting the rooms, Allow the paint fumes to escape your room by opening all of the doors and windows. It is an easy way to get rid of the smell of paint. However, simply ventilating the room will not remove the paint odor. For the best results, you need to look for solutions that are proven to work. Here are some natural ways to get rid of the paint odor.
Invest in Fans or an Air Purifier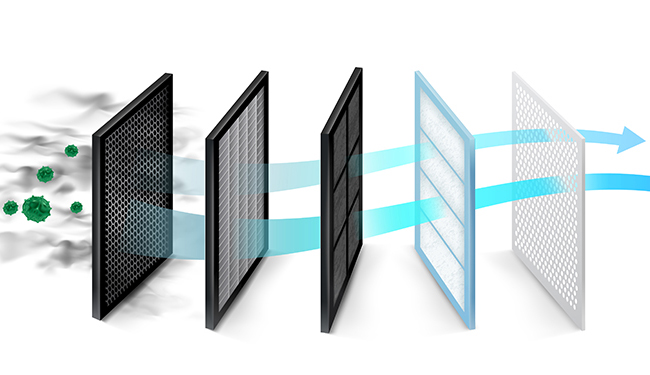 Ventilation is very important to let paint fumes escape from the room. Only opening windows and doors will not be enough for it. You can utilize a box or normal fans, place them facing the windows, and turn them on. You can use 2-3 fans to ensure that paint fumes are eradicated quickly. By doing this, you can also dry the paint in the process.
Air purifiers are also effective equipment to absorb toxic paint fumes. Turn the air purifier on as soon as possible after finishing the painting process. It can immediately absorb bad odors from the room. You can also utilize air purifiers to absorb mold spores from a space.
Using Buckets of Water
You can utilize water to neutralize the paint smell. Water can absorb paint solvent vapors from the air. However, this method only works for lighter paint fumes.
Place a few buckets of water in the room. Let it sit overnight and dispose of the water the other day. You can squeeze some fresh lemons or use their peels inside the water for an aromatic citrus aroma in the room. It is highly suggested not to drink the water exposed to the paint fumes.
Place a Bowl of Vinegar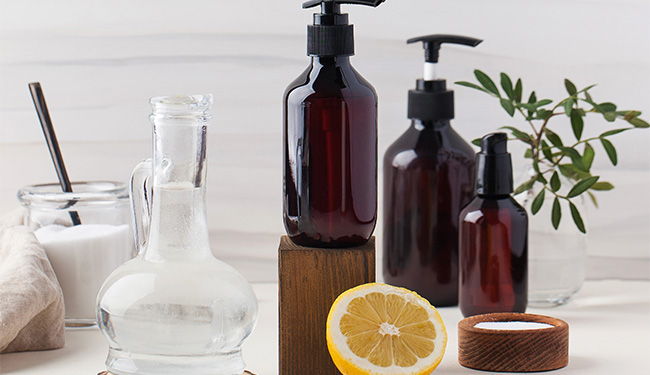 The acetic acid content of Vinegar can neutralize bad odors like pee, weed, smoke, and paint from the room. Vinegar is an easily accessible cleaning agent that can absorb the paint and leave a chemical-free smell around the space.
You can place a bowl of household vinegar in every room you recently painted. It is recommended to use culinary Vinegar in case household vinegar is not showing effective results. The culinary Vinegar contains 10% acetic acid, which makes it powerful enough to kill odor-causing bacteria. The only drawback is Vinegar has a potent stench that can be left in a room. But, it can dissipate after some time. You can also use this method to get rid of spray paint smell.
Sprinkle or Place a Baking Soda Bowl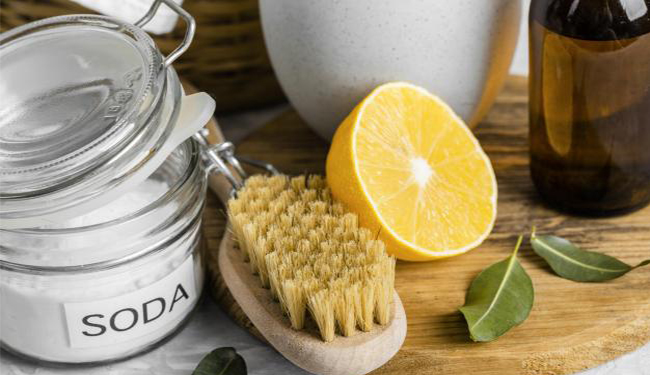 Baking soda is a natural deodorizer with odor-absorbing properties, which can help eliminate the paint smell. It is an inexpensive method to eradicate bad odors from space.
You will need a bowl of baking soda and place it in a recently painted room. Use several bowls of baking soda if the odor is strong. You can also use this method to remove the weed smell from cars.
Sprinkle the baking soda on carpets or upholstery if placing the baking soda powder in a bowl is not enough to eliminate the smell. Let the baking soda sit overnight and vacuum the next. It is a safe and effective method that will not damage your carpet or upholstery fabric. In the process, the baking soda will also leave an aromatic smell on the carpet and upholstery.
Apply the Activated Charcoal Method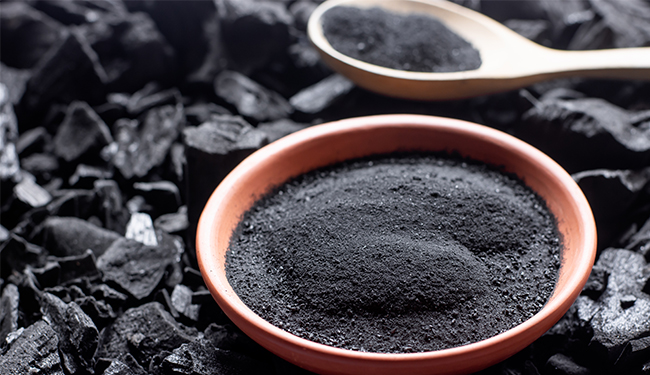 The chemical absorbing ability of activated charcoal can remove the paint fumes from the air. Not only masking the odor, but It is also effective in absorbing it. Since the charcoal is porous, it is easy for odor-causing bacteria to absorb. It acts as a natural air purifier that you can use to eliminate weed odor.
You can place charcoal in an aluminum pan and leave it in the room. It will show results after just a few hours. For effective results, place them before starting to paint. But, make sure it doesn't get spilled on carpets and furniture since it can leave serious stains that can be hard to tackle.
Put Coffee Grounds in an Open Container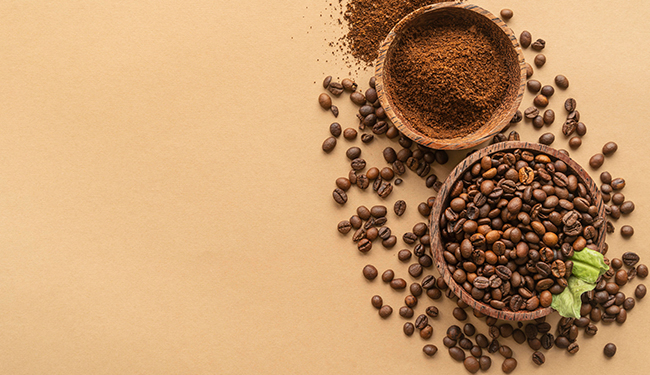 Coffee grounds have a similar odor-neutralizing effect as charcoal in a space. Coffee grinds are an excellent way to remove pollutants from the atmosphere.
It is a natural deodorizer that masks the smell of paint with its fragrant perfume. You can use baking soda instead of coffee if you don't like how it smells.
This method is also useful for removing unpleasant smells from refrigerators and cars.
Put dry coffee grounds in a bowl and place them in recently painted rooms. Let it sit overnight for effective results. After the paint smell is gone from the room, dispose of them. It is recommended not to consume coffee grounds subjected to paint fumes.
Using Essential Oil Extract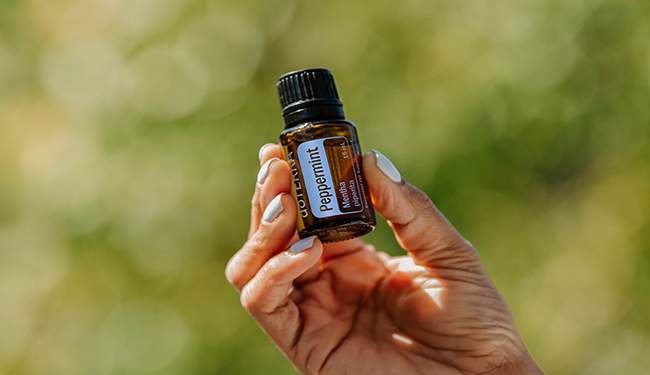 You can pour a few drops of natural essential oil extract into a cotton ball. Place the cotton balls in a bowl or a saucer and scatter them around different corners of the recently painted room.
You can also mix a few drops of extracted oil in the paint before starting the painting process. By doing this, you can minimize the strength of the paint fumes. This method also prevents pests like spiders, ants, bed bugs, and cockroaches from the house.
Peppermint and vanilla extract are the best to remove smell compared to other natural extracts. The aromatic smell of peppermint and vanilla helps to mask the paint smell in the room. Other essentials that can overpower the paint fumes are lavender, rosemary, orange, and rose.
Slice Onions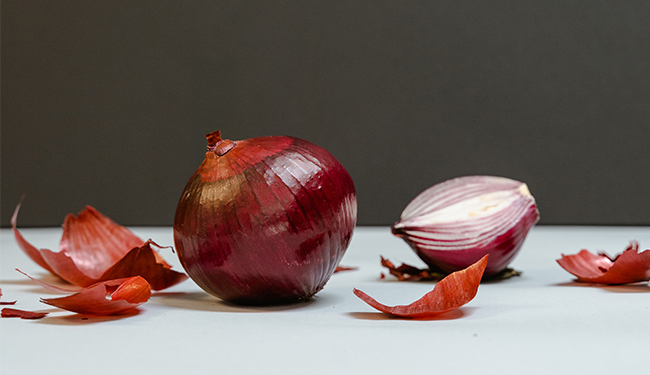 Not only flavoring the dishes, but you can also use freshly sliced onions to neutralize the paint odor. Sliced onions can absorb unpleasant odors from the air, including paint smell.
You can use 2-3 medium-sized onions and slice them. Put the sliced onions in a bowl or a saucer and place them in rooms where you recently painted. Let it sit for several hours and dispose of them afterward. It is highly suggested not to use them for cooking purposes. The onions' chemicals absorbed in the air can have health risks when consumed.
Diatomaceous Earth Approach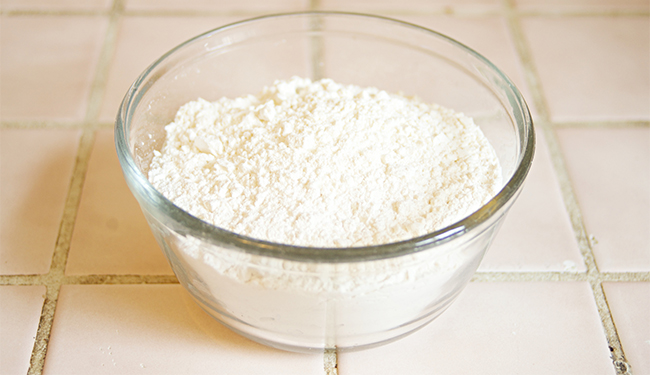 Diatomaceous Earth(DE) can help to absorb unwanted odors from rooms since it has a porous structure that makes it good at absorbing odors from space. It also works as a deodorizer and is safe to use.
You can place DE powder in an open container in the room's corners. By doing this, you can eliminate the paint odor in no time. You can also sprinkle DE powder to kill pests like bed bugs, spiders, fleas, ticks, and cockroaches.
Lighting Scented Candles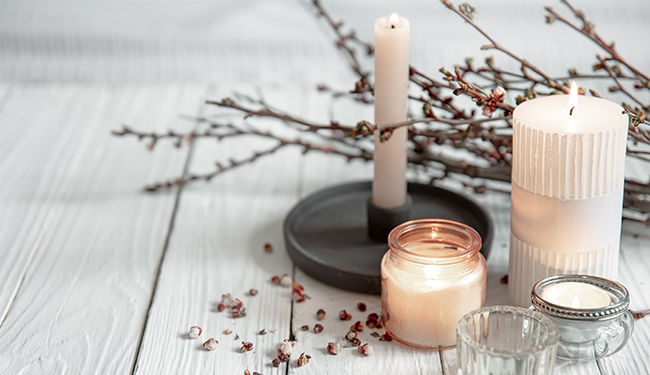 Candles with scents can effectively cover up unpleasant odors in a space. The same holds for masking a room's paint fumes. Additionally, it can burn airborne paint compounds. Scented candles and removing toxins from the air can help people concentrate better and be more productive.
You can choose from a selection of fragrances for scented candles. Light one of these candles in the recently painted area and let it do its work. A few candles won't be enough to mask the paint smell in a larger room. If the room is too spacious, light a couple of additional candles.
However, you have to make sure that candles are not left unattended. Unattended candles are a great risk for fire damage.
Tips to Prevent Strong Paint Smells
Select paint with lesser or zero Volatile organic compounds to avoid a strong paint stench. Low or zero VOC paints can avoid serious health hazards like respiratory issues and cancer.
Avoid turning on the air conditioning and vents while painting a room. When you turn on ACs and air vents while painting, the paint smell can get stuck in them and keep recirculating the paint fumes for longer.
Close the paint lids as soon as you are done. Open paint cans can emit strong fumes that circulate inside space for a long time.
If possible, try to paint the room in a cooler season so the paint solvent can evaporate faster, eliminating the paint smell soon. Use fans to speed up the drying process if you decide to paint in the humid season.
Apply oil or latex paint after drying the first coat of paint. By doing this, you can prevent the paint fumes from traveling in space for several years.