Boxelder bugs have a 1/2-inch-long abdomen that is speckled with red and orange spots. They have a reputation for breaking into homes and other structures in large numbers during the fall. This season, they are entering through gaps and cracks around windows, doors, vents, faucets, and ceiling lights.
Boxelder trees are where boxelder bugs originate. If one of these trees is near your front door, they may be able to enter your home. During the warmer months, the insects feed on the seeds and leaves of female boxelder plants. As soon as autumn hits, they begin searching for warmer locations to spend the winter. Your home is a simple and ideal habitat for these insects.
Are Boxelder Bugs Harmful?
Boxelder bugs are not poisonous to humans or animals and do not bite. They are also incapable of transmitting diseases. In the winter, they seek a warm place to hibernate and do not reproduce inside the house. As a result, they may invade your home in large numbers until spring arrives.
They may, however, stain the surfaces and fabrics of your home with their feces because they feed on the seeds, flowers, and leaves of boxelder, maple, and ash trees. It has the potential to harm both the tree and your entire yard. Furthermore, when the boxelder bug is crushed, it emits a strong odor that may attract other insects like carpet beetles.
How To Get Rid of Boxelder Bugs Naturally
Even though boxelder bugs do not pose significant health risks to humans or animals, having them in your home is unpleasant. Some insecticides could be used to rid the home of insects. However, the compounds may be hazardous to human and animal health. Therefore, it is preferable to use natural methods to eliminate boxelder bugs.
Use Vacuum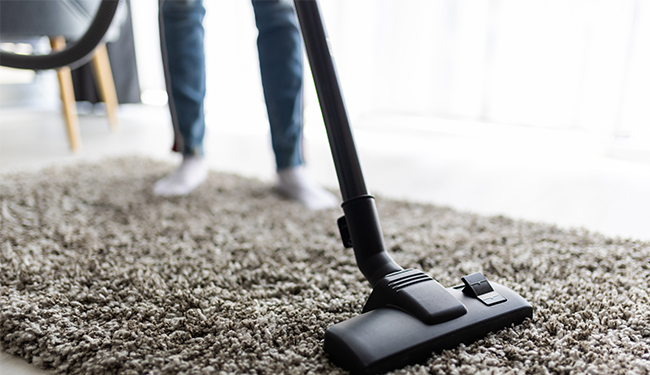 Using a vacuum is an easy way to eradicate the boxelder bugs from the house. Since crushing them can leave a stain and a strong unpleasant odor that may attract other bugs. It is a smart idea to vacuum and dispose of them. You can also use a broom to eliminate them from the site.
As soon as you see boxelder bugs, grab your normal or shop vacuum to suck them up gently. Make sure not to squash them in the process. Then, empty the bag and seal the bag tightly so that it will not escape and hunt your house back. Lastly, dispose of the sealed bag in the outdoor trash.
Pour Boiling water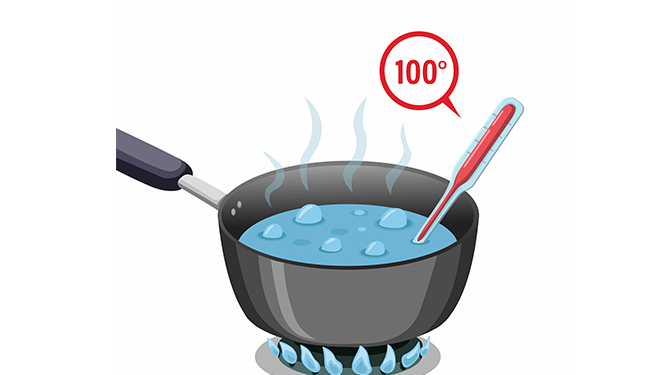 Another easy and natural method to kill boxelder bugs is to pour hot water over them. It can easily kill the boxelder when it comes into contact with hot water. It is a safe method compared to chemical insecticides.
Remember to test in an inconspicuous area before applying since it can damage some wood, carpets, and walls.
Boil water in a container and pour the water into a metal or a glass container. Then, pour the water over the area where you see the boxelder bugs included. You can pour it on the sidewalk, cracks, window sills, walls, and other breeding areas.
Apply Vinegar Spray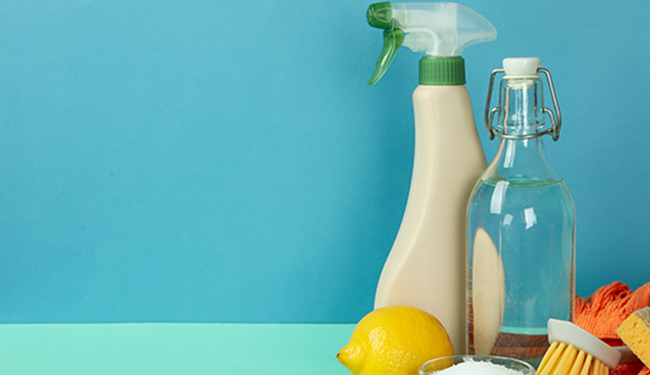 Like most bugs, boxelder bugs also detest the smell of vinegar. The strong vinegar odor can work as a bug repellent. It is natural and nontoxic, which is a perfect replacement for chemical bug repellents.
Mix equal parts of white vinegar and water. Pour the mixture into a spray bottle. Spray the mixture over the boxelder bugs or on areas where the bugs might infest, like window sills, entry points, cracks, and gaps outside the house.
You can also spray your boxelder or maple tree to prevent the bugs from infesting the trees. But, remember, the vinegar will only help to repel the bugs, not permanently kill them.
Prepare a Dish Soap Spray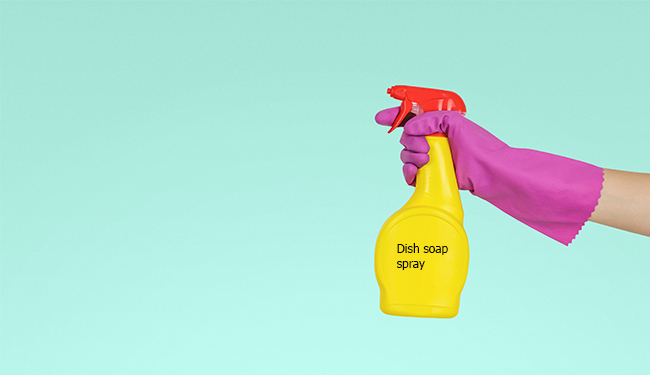 Another easy option to kill boxelder bugs is to make a spray with a few drops of dish soap and water. When spraying the mixture directly on the dish soap can deteriorate its cell membrane. Also, soapy water can repel the boxelder bugs.
Mix a few dish soap and water tablespoons and pour into the spray bottle. Since boxelder bugs like to stay cluttered together, you can spray the mixture directly over them. By doing this, you can repel the boxelder bugs around your house.
Using Essential Oil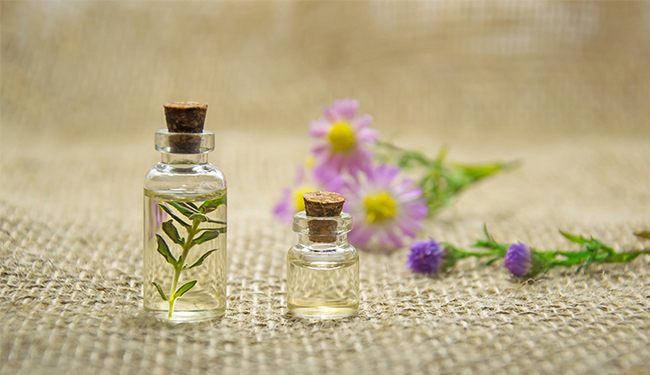 Even though humans may find the essential oil scent aromatic, bugs detest its smell. The strong scent of essential oil is useful to repel boxelder bugs. It works as an effective natural insect repellent. Tea tree oil, citrus, peppermint, lavender, cinnamon, clove, citronella, lemongrass, cayenne pepper, and eucalyptus oil are one of the effective oils to repel boxelder bugs.
You can mix several drops of available essential oil and water and pour them into a spray bottle. Shake it well and apply it on the site where the bugs can cluster. You can also deter spiders, ants, mosquitoes, and gnats from your premises with this method.
Sprinkle Diatomaceous Earth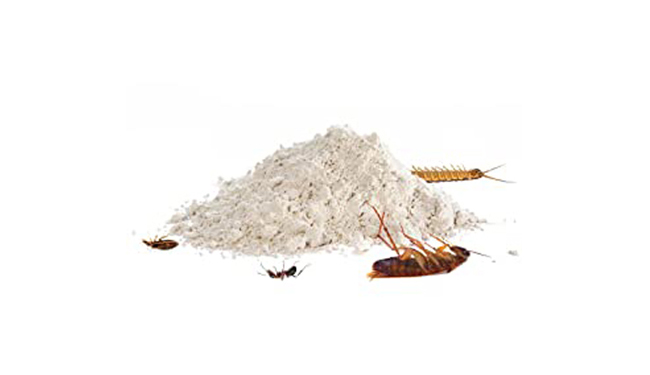 Diatomaceous Earth(DE) is a white powdery food-grade substance that can work like magic as an insecticide. It contains 80-90% silica and remains of fossilized micro-algae that can cut through the insect's exoskeleton and dehydrate them. It will suck out oil and fat from their body, eventually killing them. It is a safe and nontoxic method for animals and humans.
Sprinkle the DE powder directly over the clustered boxelder bugs. It will take a few hours to kill them permanently. You can also sprinkle the powder on the entry point and cracks on your window sills to prevent the bugs from entering. Sprinkle around the base of boxelder, maple, and ash trees. This method can also be useful to kill bed bugs, spiders, and ants.
Remember, the DE powder is not effective when wet. Therefore, you have to reapply it if it is wet. Also, sometimes the wind can blow away the powder. Reapply it frequently for better results.
Preventing Boxelder Bugs From Coming Back
Even though the boxelder bugs are harmless, they can be a nuisance when they cluster around your house. It can also leave red stains on your white wall surfaces. Therefore, It is smart to prevent the invasion of boxelder bugs beforehand. If you do not want these bugs indoors, there are effective ways to prevent them.
Get Rid of Boxelder Trees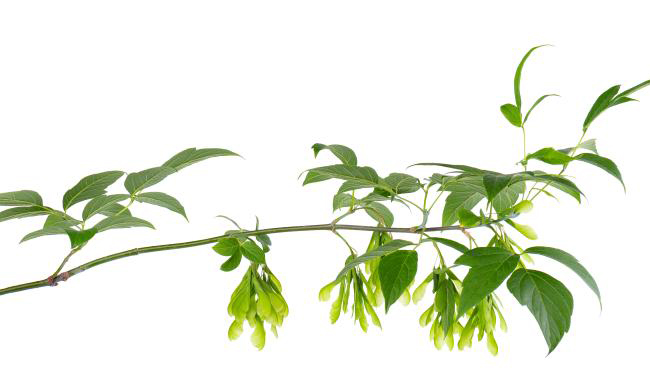 Boxelder trees are what attract the boxelder bugs. These bugs feed on the boxelder tree seeds and their leaves. Since female trees produce the seeds, they are mostly attracted to female trees. Therefore, you can chop off the female tree and keep the male ones. They are also attracted to other fruit trees like plum and apple trees. If you still want trees in your yard, you can plant trees that are less likely to attract pests.
Even though you don't have boxelder trees in your yard, your neighbor's trees can cause you problems. Boxelder bugs can fly a couple of miles from the trees to hibernate. Therefore it can be ineffective to cut the boxelder or related trees. For this issue, you can rake the seeds and leaves from your garden daily. It will lower the chances of boxelder bugs infesting your threshold.
Seal Cracks Outside the House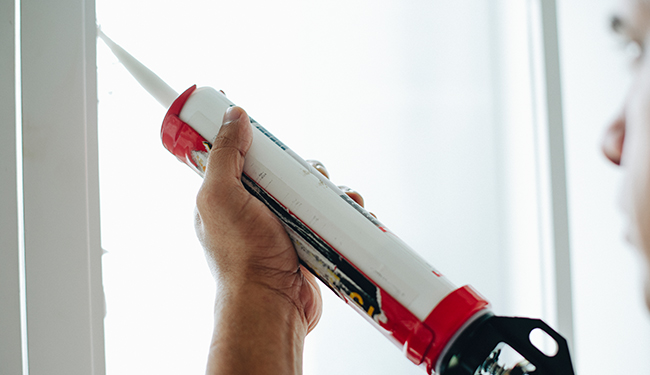 The boxelder bugs look for cracks and crevices around the window sills and doors to seep into your house for warmth. Therefore, the best way to avoid it is to seal the cracks and crevices around the house. Utilize a caulk to seal the gaps around the window sills and vent openings. Replace the weatherstripping if it has worn down. New weather strippers can be effective in avoiding bugs entering the home.
You can also seal the electrical cover plates since they can also crawl through these areas. If you do not want to seal the electrical cover, you can replace it with a new one.
Install Door Sweeps
You can install door sweeps to seal the gaps on the bottom of your door. You can choose any door sweep according to your needs. Installing door sweeps can help prevent gnats, mosquitoes, boxelder bugs, and spiders from crawling inside your house. You can also install a rubber seal on the garage door to avoid critters from entering.
Not only preventing bugs from entering inside the house, but it can also protect your house from moisture and prevent mold from building up inside your house. Additionally, it prevents dust from entering the threshold, keeping the house clean.
Finally,
As soon as spring begins, the boxelder bugs will abandon your home. As they are active during the warmer months, they begin to migrate when the temperature begins to rise.
It is advised against using insecticides to remove boxelder bugs. The insecticides can kill the insects but cannot prevent their return. In addition, it is poisonous to both people and animals. Therefore, you can apply the above home remedy to eliminate boxelder bugs from your home during autumn.