Bees play a critical role in our ecosystem. They aid in the pollination of plants, and the production of honey, wax, and bee pollen. But, no matter what benefits they provide, most of us don't want beehives in our house.
There are numerous methods for removing bees from your home. Some are organic ways, while other methods use harsh chemicals. Those strong chemicals, on the other hand, will kill bees instantly and are even harmful to the environment.
As bees give many benefits and contribute to environmental balance, even if you're trying to eradicate them, try to do so without killing them.
Why Are Bees Attracted to My Siding?
Bees prefer shade zones for their hives to protect them from rain, sunlight, and predators. As a result, they are commonly found in window frames, shutters, door frames, and beneath sliding or chimney doors. These locations are ideal for them to take refuge and hide from danger.
Can I Remove a Beehive Myself?
You can get rid of bee hives using some common chemicals and organic pesticides. But we strongly recommend seeking assistance from a local beekeeper or any bee specialist. As trying to remove a single bee is one thing, removing a bee nest with hundreds of bees inside is a whole different story.
When agitated, bees can become aggressive and sting, and also are likely to create havoc when they are in large numbers. I mean, it's obvious that if you see someone trying to ruin your home, you'd lose control too, right?
So, if you are trying to remove beehives yourself, we suggest you take necessary precautions to avoid any potential disaster.
Put on your beekeeper suit and leather gloves, whichever technique you choose.
At night, the majority of bee colonies congregate in one spot. So do the removal process at night rather than during the day.
If you are stung by a bee trying to get the stinger away from your skin as soon as possible to stop the spread of venom.
Do not use pesticides or traps because not all of them work on bees and may irritate them.
How to Get Rid of Bees in Siding
For many reasons, old warping and rotting siding could be the source of your bee problem. But you can get rid of them with a little patience and some caution.
Getting Rid of Bees With Some Natural Ingredients
There are a variety of organic insecticides which you can choose over some harsh chemicals. We strongly advise you to opt for some natural substance that will repel them without killing them as bees provide many ecological benefits. Unlike those harsh chemicals that are hazardous to the environment, these products are all-natural and will not harm the surrounding.
Use Cinnamon Powder or Oil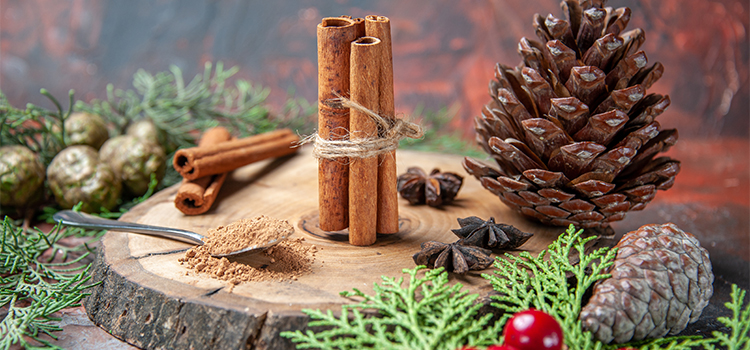 Bees cannot stand the smell of Cinnamon. You can directly sprinkle a generous amount of Cinnamon powder on beehives. Or mix cinnamon powder with water and spray it all over the hives. You can even use Cinnamon oil. The strong smell of it will repel them. Repeat it for 2-3 days. Target the entry and exit points and spray more there.
Use Garlic Powder or Spray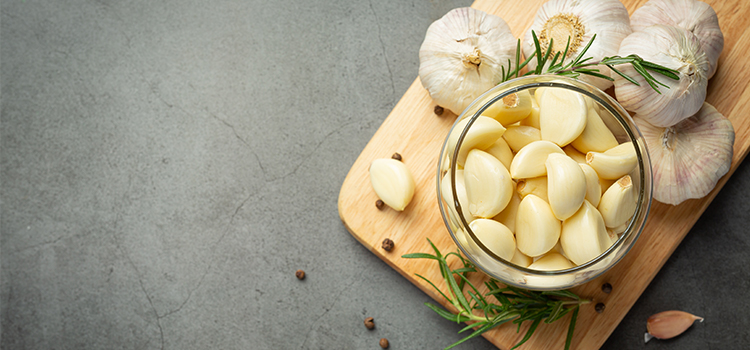 Garlic is another thing bees hate. Boil some garlic in water. Let the water cool down and pour it into a spray bottle. Spray the mixture on hives. You can even sprinkle garlic powder all over the hives. You should do this twice a day. And you will notice bees disappearing from the nest. You can remove the beehive once they stop coming.
Vinegar and Water Blend Spray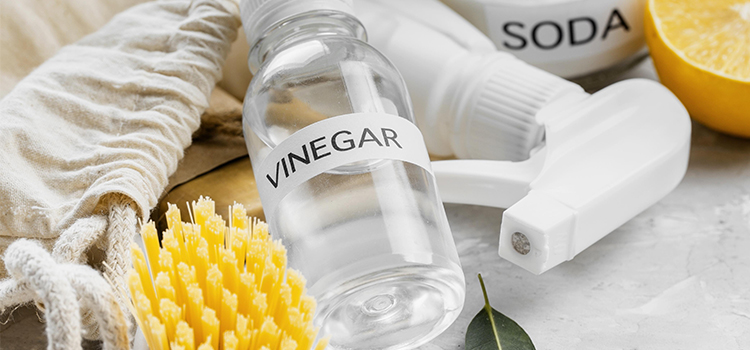 White vinegar to be precise is a natural bee killer. The acidic liquid causes their exoskeleton to dry out, forcing them to flee their nest. Mix vinegar and water in equal parts and spray them on them during the nighttime. The mixture will deter bees. Chances are high that they will become aggressive as they cannot withstand the smell of vinegar. Don't forget to wear a beekeeper suit.
Applying Essential Oils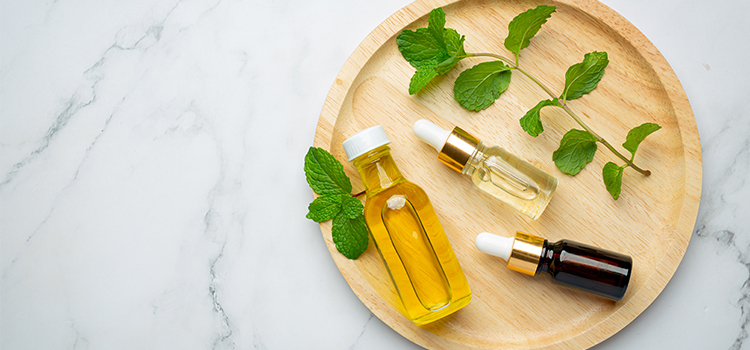 Make a mixture of essential oil and water and spray over the hives. Else soak some cotton balls in those essential oils and place them in the nest during nighttime. Essential oils which can be used are
peppermint oil
hyssop oil
fennel oil
lavender oil
thyme oil
lemongrass oil
clove oil
Rosemary oil
Eucalyptus oil
Lighting Some Citronella Candles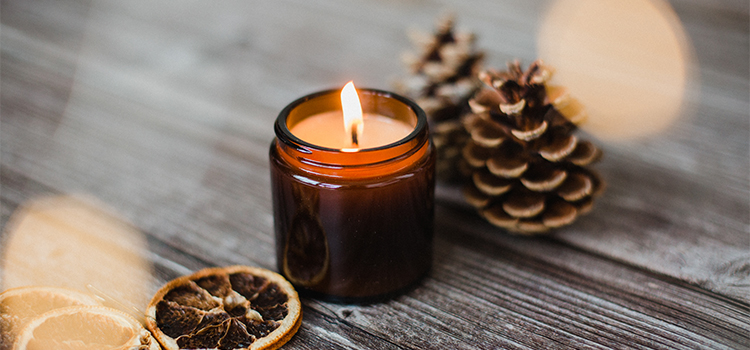 Lighting Citronella candles might be another best way to remove bees. These types of candles are easily available in stores. You can light the two to three Citronella Candles at the same time. Place it near the nest. Bees will run away because of the smell. You can then easily destroy the hives.
Placing Cucumber Peels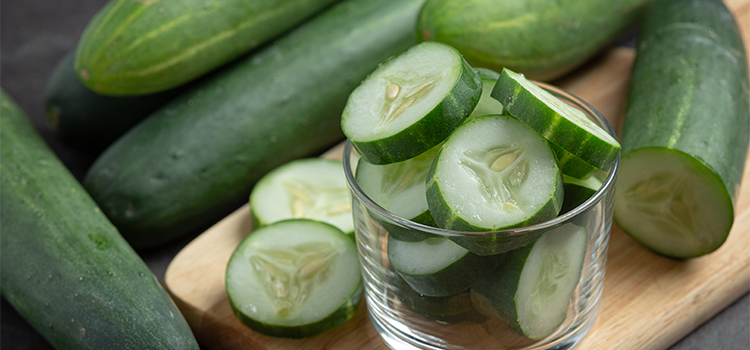 Just like a cat even bees hate cucumber. So cucumber peels can also be used as a natural repellent. These peels emit an anxious odor that repels bees and other insects. You can place such peels on windowsills, porches, and decks.
Cultivating Bee Repellent Plants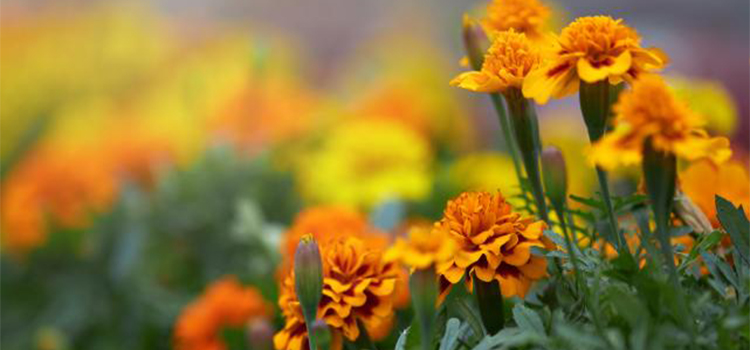 Prevention is better than cure. So why not cultivate some plants that repel bees in your yard. garden to avoid bees enters in your property in the first place. Bell repellent plants are:
Pennyroyal
Geraniums
cucumber
Cloves
Pitcher Plants
Marigold
Trumpet flowers
Hanging Mothballs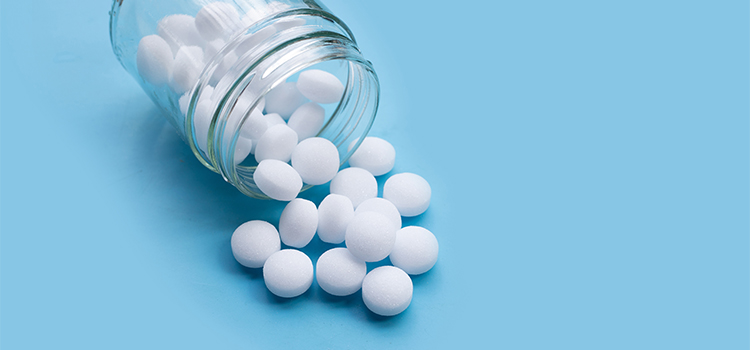 Mothballs can be used as a pesticide to get rid of bees if none of the above natural ways work. Unlike natural treatments, mothballs will instantly kill bees. Mothballs can be used in a variety of ways, but the best method is to place them in a mesh bag and hang them near the area where bees are located.
Using Different Chemicals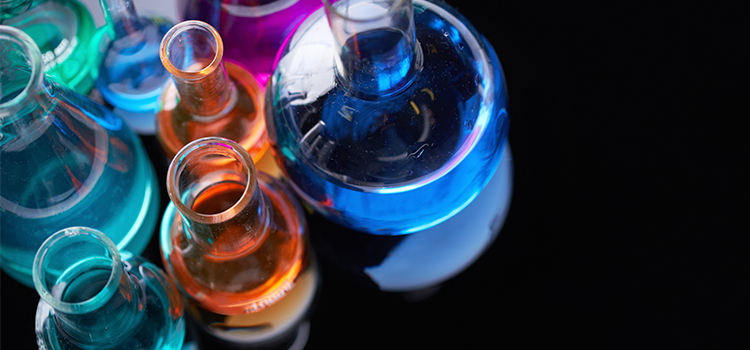 All the above methods can be used when bees are in small infestations. But when bees are in massive infestation you will need some harsh chemicals to get rid of them. Some of the chemicals that can be highly toxic to bees are:
Propoxur
Chlorpyrifos
Azinphos methyl
Smoke Them Out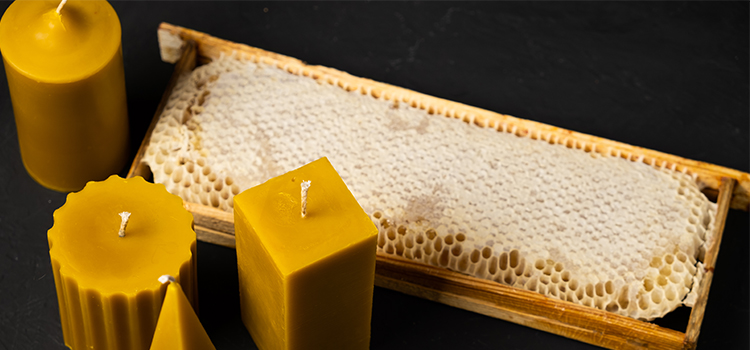 This should be your last resort. And should be cautious while using this method as it involves fire.
Tools needed
A lidded box
Bee Smoker
Flathead screwdriver or scrapping tool
Protective gear like bee suit, gloves
All the above-mentioned tools are easily available in a hardware store or you can even borrow from a beekeeping organization near your place. Unlike the above process, you should do this during the daytime. The smoke serves mostly as a deterrent, stunning any bees that may be present and preventing them from returning. Once the bees are away destroy their hives. Clean the space with water and soap. Spray some bee repellent and you will notice how they will never return.
Call an Exterminator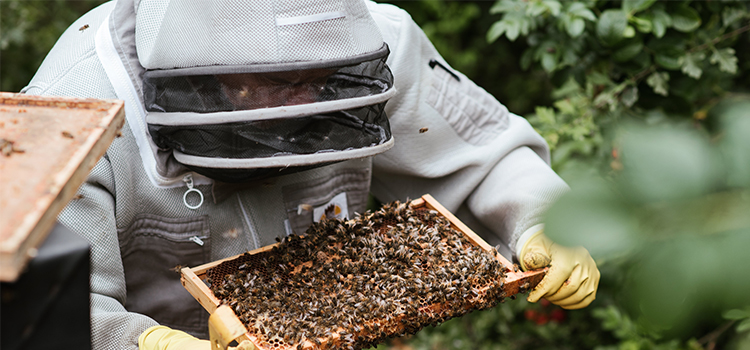 Seeking help from an expert can be the best option in some cases. Even if you think you can get rid of it on your own. If the hive is on some tricky places like siding, ground, or any difficult-to-reach area. Try to remove it under the guidance of experts. They can ace this job as they have experience of doing it often.
How Much Does Bees Removal Cost
Many bee-keeping organizations or even local beekeepers provide the removal service for free. They even relocate the hives if it's honeybee's hives. However, they can even charge you for this as it is a tough removal process and requires many tools.
According to Cost Helper, removing hives with chemicals or pesticides will cost $75 to $200 for visible hives and $100 to $700 for hives between walls.
Pest control companies may charge between $100 to $400
If you call an exterminator they might charge more ranging from $100 to $250 for the removal of an exposed hive. And can cost anywhere from $85 to $250 for wasp hives, while hives beneath a roof or in walls might cost anywhere from $150 to $1,400.
Additional repair fees if you need to open a wall to remove a hive. This can be done for $300 to $900 depending on the company. However, not every removal company is the same.
Can Bees Come Back After Removal?
If you have successfully removed the hive but did not thoroughly clean the residue, bees will almost certainly return. Not just that, you need to track the source of what was attracting the bees in the first place. And remove it from the root.
To prevent bees from coming to your house in the first place or stop them from returning. Consider taking the following precautions.
Keep your yard and garden clean.
Dry wood, decaying leaves, and litters attract bees and they try to build their shelter near it.
Make sure there are no holes for them to enter your home. Seal it with silicone, caulk, expanding foam, or metal screen.
Make sure their old hives are destroyed and removed completely.
Get rid of standing water
Sprinkle your lawn often
Install Bug Zapper