We've all had the experience of spilling a drop of foundation, smudging lipstick, or worst of all, dropping mascara or eyeliner while applying it at least once. Those who have encountered this know how frustrating it can be. After all, we apply makeup to look good, not to make a mess out of ourselves.
But, the good news is that there are a few very easy ways to get rid of those makeup out of your clothes that you might not be aware of.
Things to Be Taken Into Consideration
Before going through those simple hacks, keep these two things in mind whenever you get makeup stains on your clothes.
Remember, makeup gets spread on your clothes very quickly. The longer you leave the make-up on your clothes, the harder it becomes to get rid of them.
So be active and take the first necessary steps, and then wash the cloth as quickly as possible.
But quickly doesn't mean panic. Do not panic, and do not start rubbing the makeup off, as it might cause more damage and ruin your whole outfit.
How to Get Foundation Out of Your Clothes
Foundations are usually of two types: liquid or powder. So they need to be treated differently, i.e. stains from liquid and powder foundation cannot be removed using the same procedure.
Liquid Foundation Stains
Liquid foundation is water-in-silicone or oil-based, which leaves strong stains. So here is the method that will remove those strong oily stains.
What Do You Need
laundry detergent
Dish soap
paper towel or clean cloth.
water
Steps to Clean
The first step is to remove the excess foundation if there is any with a paper towel or clean cloth. Make sure you don't push the liquid deeper or spread it all over. Gently blot.
To dilute the stain, soak the cloth in warm water.
Now you can pre-treat the stain with liquid laundry detergent (any detergent will work).
Pour enough detergent on the cloth to cover the stain and gently work the liquid on the stain with the help of your fingers or with a soft-bristled toothbrush. Let it remain for 20 min.
Some liquid foundation stains can be so strong because of the oil that they might appear like grease stains. In that case, use dish soap to remove the stain.
Pour some dish soap on the stain, rub it with your finger, and leave it for 20 minutes.
Wash your clothes with warm water, as warm water is best known for cleaning stains.
But before that make sure how much warm water your cloth can withstand.
Powder Foundation Stains
Powder foundation is made up of pigments and minerals. Removing those tiny pigments before washing them is the best way to clean powder foundation stains.
What Do You Need
Hairdryer (if available)
Laundry detergent
Microfiber cloths or clean cloth
Water
Steps to Clean
Gently shake off all the powder off the cloth. Use a hair dryer if available. Make sure you don't rub, as the powder will smudge and smear all over.
Now turn the cloth over, face the part where there is a stain on the surface, and pour in the warm water. This way, even if there is any powder left, it will get washed too.
Repeat the same step as the liquid foundation now: Pour some liquid detergent and rub it around the stain with your finger or soft toothbrush.
Wash the cloth with warm water.
How to Get Lipstick Stains Off of Your Clothes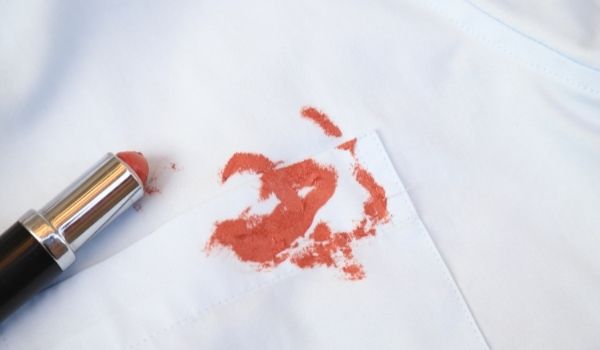 Lipstick gets smudged on your clothes very easily, sometimes while wearing our clothes other times while removing it. Lipsticks are usually oil-based, and their stains look like oil stains. You have to put a bit more effort in, but you can remove it too.
What Do You Need
Clean cloth
Dish soap
Liquid laundry detergent
A butter knife or a dull knife
Steps to Clean
First, blot off any lipstick stain.
If the lipstick stain is excess, keep the cloth in the freezer for 20 minutes and gently remove the lipstick stain with the help of a butter knife or any dull knife.
Place a dry cloth on the stain.
Apply some dish soap to a dry cloth and dab at the back of the stain with the dry cloth.
To dilute the stain, rinse the area with warm water.
Now pour liquid laundry detergent into the cloth and cover the stain.
Gently rub the stain with your finger or a soft-bristled toothbrush and leave it for 20 minutes.
Wash the cloth with warm water.
How to Get Mascara and Eyeliner Out of Clothes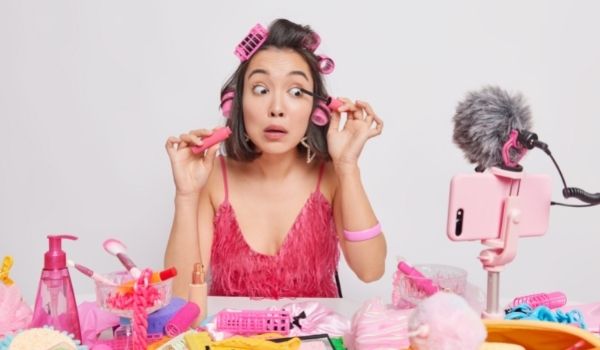 Mascaras are made up of oils, waxes, and dyes. Since mascara and eyeliner are dark, you need to be extra careful while removing the stains because if you spread them around, chances are high that your clothes will be damaged.
What do you need
Clean cloth
Liquid laundry detergent
Makeup remover
Soft-bristled toothbrush
Stain remover
Water
Steps to clean
Pretreat the stain with makeup remover. Apply it on a clean cloth and dab on the stain.
Risen with warm water
Now pour some liquid detergent on the stain and rub it with the help of your finger or soft-bristled brush.
Clean it with warm water.
If the stain is still visible, repeat the step, i.e. add liquid detergent, rub it and leave it for 20 mins. Repeat the same step 2-3 times.
Risen with warm water
How to Get Nail Polish Out of Clothes
Removing nail polish stain is the most difficult of all, as it has the quality of drying quickly and remaining for a long time. So you need to be very quick and cautious while removing nail polish stains.
What Do You Need
Nail polish remover.
Paper towel
Cotton Pad
liquid detergent and water
Steps to Clean
With the help of a paper towel or clean cloth, remove the excess nail polish with ease.
Now get a new paper towel or clean cloth.
Place the stained part on the surface and place the paper towel above it.
Soak the cotton pad in nail polish remover.
Now gently blot the stained part with the help of a cotton pad.
This will help you transfer the stain onto your paper towel.
Repeat the process until the stain disappears.
Then add the detergent to the cloth and rinse with warm water.
Some Other General Tips to Remove Make-up Stains From Clothes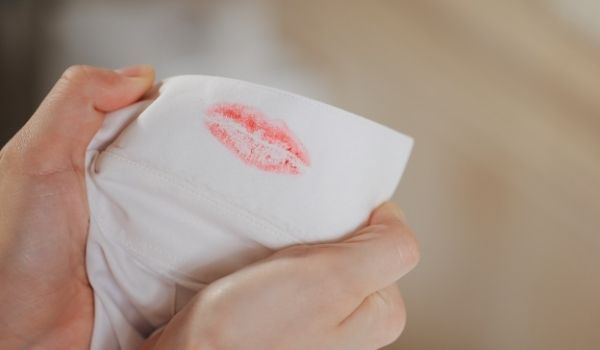 Some other true and tried tips to remove any makeup stains from your clothes with easily available things around us are :
Makeup Wipes: Makeup Wise can be used to remove makeup as well as makeup stains from your clothes. But to make sure there won't be any negative reactions, test the fabric first.
Hair Spray: Spray the hair spray on the stain and let the cloth harden. And dip it in water. Not the whole cloth, just the stained part. Rub it with your fingers.
Rubbing alcohol: Soak a cotton ball in alcohol and dab it on the stain. Alcohol is good at cutting oil, so this can be a very effective way.
Shaving Cream: Apply some shaving cream on the stain and, if the stain is too hard to remove, add some alcohol too. Shaving cream is best for removing stains from oil-free products.
A blow dryer: If you have to remove stains of powder, grab a blow dryer and clean the powder, then wash it later.
Multi-purpose cleaner: If you are trying to remove any oily stains, try the multi-purpose cleaner that we use in our kitchen to clean stains in the kitchen. Pour it on the stain and wash it with clean water. Repeat it 2-3 times.
Ice: Get an ice cube and put it on the stain. Do remember that putting hot water on a stain might cause it to spread. Use hot or warm water only to wash it at the end when you are done with pre-treatment.
If you are someone who loves or has to do makeup on a daily basis. And are tired of makeup stains. Hope this was helpful for you. Now you can get rid of these stains too with things that are easily available around us like laundry detergent, dish soap, makeup remover and the good news is you don't have to say goodbye to your favorite clothes anymore.