You may sometimes pick up a spill at the gas station or get gasoline on your hands while working on a car's hood. The thick oil can be very difficult to remove off the skin and might have a lingering odor.
Even after washing your hands, the gasoline particles can still stick around your hand for some time. Not only is gasoline unpleasant to smell, but also prolonged contact with it can cause chemical reactions and lead to inflammation, skin irritation, and even burns.
For this issue, you cannot only depend on hand wash soap and warm water. It is recommended to use effective methods to remove it before it harms your skin permanently.
How To Get Gas Smell off Hands
From household cleaning methods to commercial products, here are some effective ways to mask or remove the gasoline odor from the hands.
Things to Consider
Before starting to eliminate the gas smell from your hands. Here are some important things to note:
Suppose you have a cut or bruise on your hand. Avoid using salt, vinegar, lemon juice, and products containing alcohol since it can irritate the cuts on your hand.
Avoid touching your face or other body parts before eliminating the gas particles from your hand.
The cleaning process can make your skin lose its moisture and dry out. Make sure to apply a moisturizer after applying the below methods.
Apply Baking Soda to Your Hands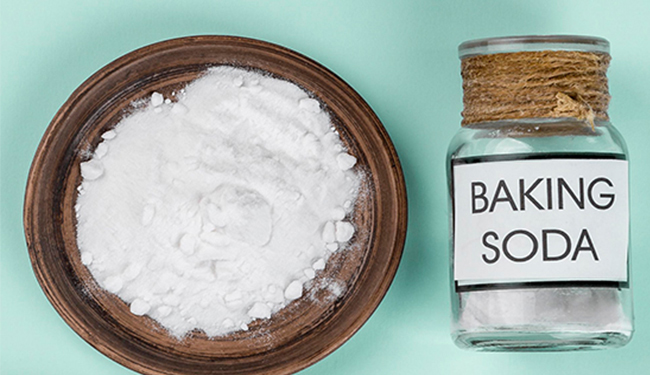 Baking is a natural odor-removing household product. It is safe to use on the skin and has properties that can neutralize strong molecules like gasoline.
Steps:
Get a bowl ready to make the baking soda paste.
Mix 1-quarter of baking soda with a small amount of warm water to make a paste.
Cover your hand with the prepared paste.
Let it sit for 2-3 minutes.
Finally, rinse it off with hand soap and cool water.
However, applying baking soda to dry and sensitive can have side effects like; rash, redness, and itchiness. If you want to prevent this from happening, you can put a few drops of essential oil, Shea butter, or cornstarch into the baking soda paste. You can ignore this method if you are sensitive to these ingredients.
Wash/Soak Your Hands With Vinegar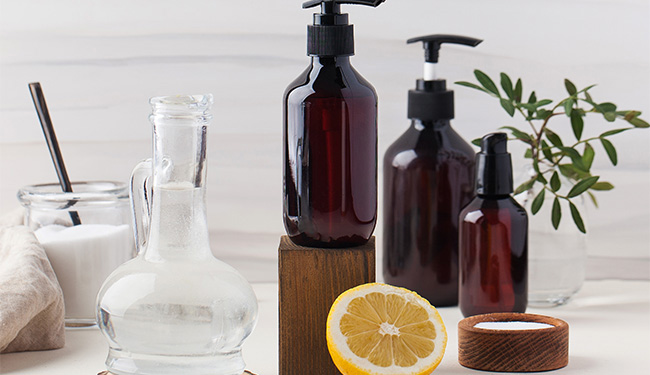 One of the many uses of white distilled vinegar is to cover the bad odor from clothes, rugs, and skin. The acidic content of vinegar helps to break down the gasoline molecules and make their odor fade away. It is a non-toxic cleaning agent that you can use on your skin.
Steps:
Pour white vinegar directly over your palm.
Keep rubbing your hand for 30-45 seconds.
Rinse the vinegar off your hand with cool water.
Another way to use vinegar to abolish smelly hands is to soak it in vinegar water. Pour a tablespoon of vinegar into a bowl of clean water. Soak your hands for 2-3 minutes until the gas smell vanishes from your hands.
The strong vinegar scent can still linger around your skin. But, it will eventually dissipate soon. Suppose you are not a big fan of the vinegar odor. You can wash yours with aromatic hand wash soap to overpower the vinegar scent.
Use Salt and Detergent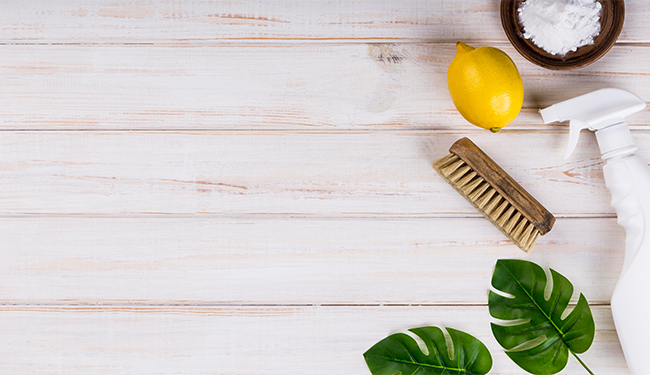 Not only adding flavor to your favorite dish, but salt also has antiseptic properties that can cut through grease, lift stains and remove odors. You can also use it to exfoliate your hand and remove its gasoline smell. It is one of the inexpensive and effective methods to get rid of the gasoline odor from the hand.
You can apply the normal table salt available in the household to remove the odor. If it is available, you can also use sea or Epsom salt.
Steps:
Put 1-2 tablespoons of salt in a bowl.
Pour dish detergent all onto your hand. Make sure to cover the fingers as well.
Pour the separated salt onto your hand and rub the detergent and salt together.
Keep rubbing it for a minute.
Rinse your hand thoroughly in running clean water.
Apply Vanilla Extract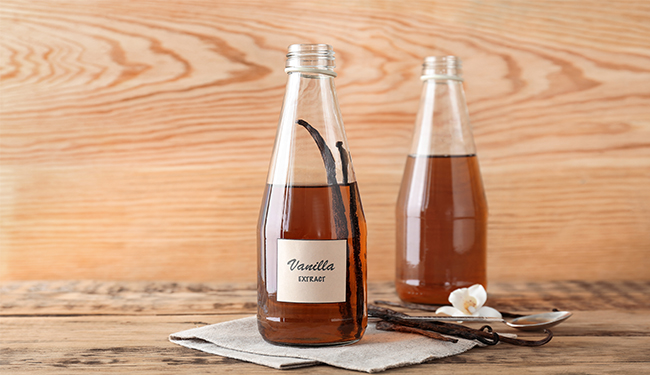 The naturally sweet and strong smell of vanilla extract can effectively remove the gasoline smell from your hand. You can also use it to make your room or car smell fresh. It acts as a natural air freshener.
Select organic vanilla extract if you want to use one. It does not contain harmful chemicals which is safe for sensitive skin.
Steps:
Mix a few drops of vanilla extract and ½ cup water in a bowl.
Pour the solution onto your palm and fingers.
Rub the mixture for 30 seconds to a minute.
Finally, rinse your hand with soap and water.
Lemon Juice Approach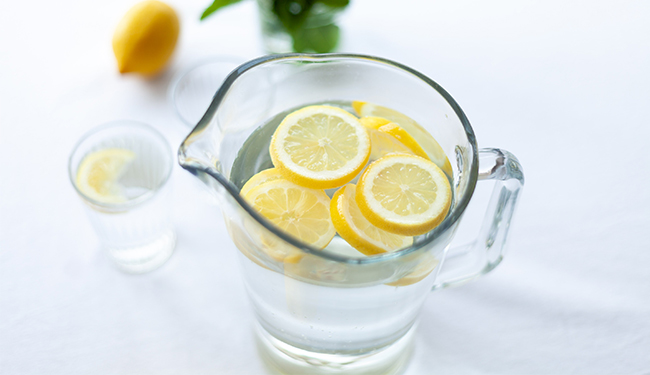 The citric acid in lemon is useful in not only cleaning your household but can also remove bad smells from your hand. Its citrus smell can overpower the gasoline smell in your hand. You can also use lemon juice to eliminate the weed and smoke smell from clothes and hands.
Steps:
Mix equal parts of lemon and water in a bowl.
Pour the mixture onto your hand.
Rub it properly on the palms and fingers for a minute.
Rinse your hand with running water.
You can also soak your hands in lemon juice water for effective results.
Mix 1 part of lemon juice with an equal part of the water in a bowl. Soak your hands inside the solution until the gasoline smell is gone.
Use Toothpaste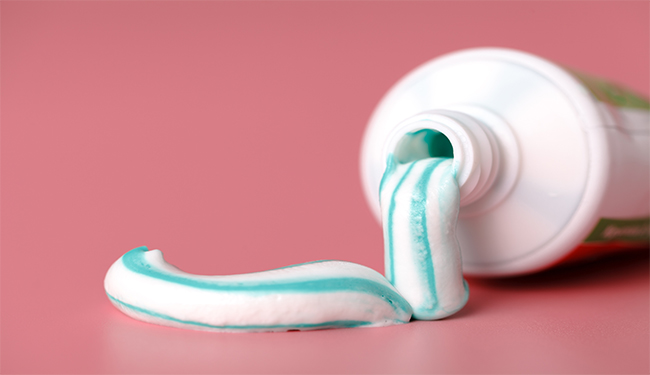 Toothpaste can also effectively wash smelly hands, like removing a bad smell from your mouth. The strong smell of gasoline can linger around your hands. You can apply toothpaste instead of soap to eliminate the pungent odor. All kinds of toothpaste are effective in this method. You can select a toothpaste with baking soda for better results.
Steps:
Put a dollop of toothpaste in your hand.
And rub it nicely for a minute.
Finally, rinse it with water.
Applying Sugar and Vegetable Oil
Like salt and detergent, sugar and vegetable oil have the same effect on removing the smell from the hand. The exfoliating feature can cover the smell of gas from the skin. The vegetable oil, on the other hand, can leave a distinct smell on the hands.
Steps:
Prepare a bowl with a small amount of sugar and place it near your sink.
Start rubbing vegetable oil on your hand.
Add sugar to your hand and rub vegetable oil and sugar together.
Keep rubbing it for 30 seconds.
Rinse your hand with running water.
Dry your hands with a microfiber towel.
Use moisturizer to moisture the hand.
Rub Your Hands With Coffee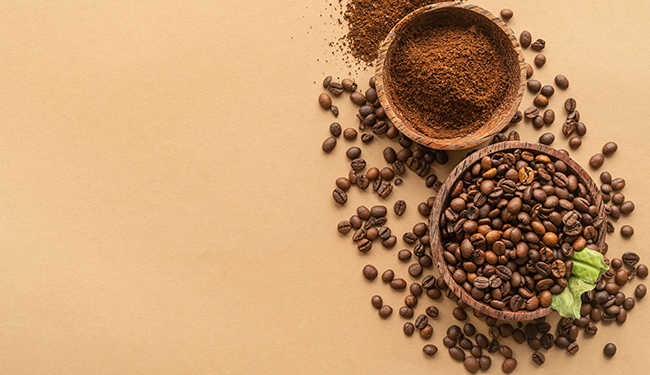 The strong odor of coffee can help remove the gasoline smell from your hands. You can also leave a bowl of coffee grounds in your car or room to eliminate smells like spray paint, smoke, and weed.
Like salt, you can rub it all over your palms and fingers for a minute. And rinse it thoroughly with clean water. You can rinse your hands with soap and water if you despise the coffee smell.
Using Hand Sanitizer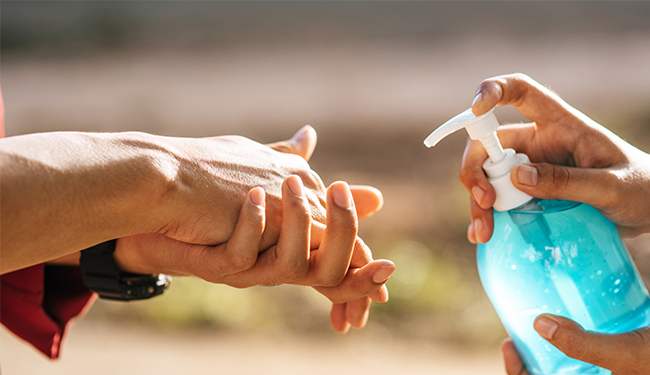 Hand sanitizer is a disinfectant that helps to remove germs from hands. The bacteria-killer property of hand sanitizer is also effective in masking bad smells from hands.
You can apply a small portion of hand sanitizer to your hands and wait until it dries off. After a few seconds, it helps to cover the gas smell from the hands. However, it can be useful if the smell is mild. It would be best if you opted for a stronger option to eliminate the gas smell permanently.
Soak Your Hands in Hydrogen Peroxide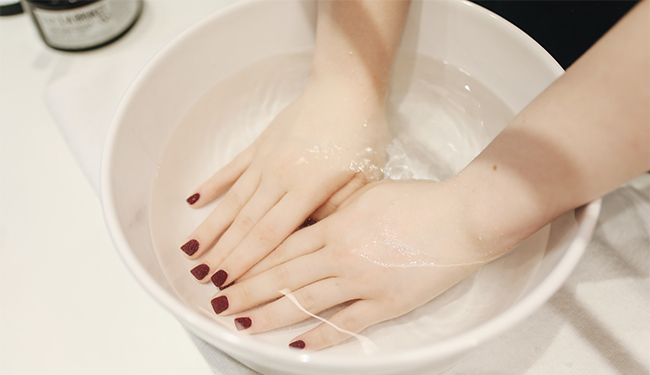 The disinfectant property of hydrogen peroxide is useful for removing gasoline odor from the hand. However, its use on the skin is a debatable topic. Therefore, it is recommended to consult your doctor if you want to use it safely. It can be harsh and irritable on sensitive skin.
Steps:
Mix 1 part of concentrated hydrogen peroxide with three parts of water in a bowl.
Soak your hand in the bowl.
Let your hand sit for 2-3 minutes.
Wipe your hand with a dry towel.
Purchase Commercial Product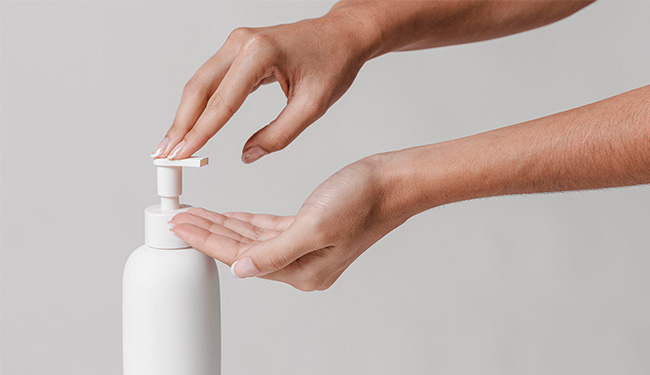 If any of the above methods do not show results, you can purchase products specially built to eradicate gasoline and diesel residue from the skin. It is made with safe ingredients for hands, skin, clothes, and upholstery.
You can purchase spray or wipes to remove the gas smell. They are quick and easy if you have to deal with gasoline daily.
Preventing Gasoline Smell on Your Hand in Future
It is always best to take preventive measures to avoid gas spills on your skin. Here are some tips on how to do it.
Wear a pair of hand gloves while doing the mechanic work. You can avoid direct contact with gasoline and diesel chemicals if you do so.
It is suggested to be extra careful while filling gas in gas stations.
Gasoline wipes are a constant necessity if you have to deal with gasoline periodically. You can remove the gasoline chemical with gas wipes from your skin and vehicles as soon as you become contaminated.
Final Verdict
The above methods can be handy in eliminating the gas smell from your hands. But, if the gasoline chemicals have gotten into your clothes, you must opt for effective cleaning procedures. If you still can smell the gasoline around you, check for gasoline leaks in your vehicle. It would help if you repaired it as soon as possible before it causes another problem for you.