Every parent is aware of how messy feeding a child can be. You can anticipate occasional food and beverage spills on the high chair straps during the procedure.
According to studies, high chair straps are more likely to harbor germs than toilet seats. If you do not clean it frequently, food may accumulate, creating the ideal setting for mold and bacteria growth. The bacteria that have gathered in the high chair straps may affect the health of your children and your family as a whole.
However, regular cleaning and repair of high chair straps help prevent potential health dangers.
Precautions To Take While Cleaning High Chair Straps
Do not use harsh chemicals like bleach and hydrogen peroxide on wooden chairs.
Do not soak the wood chair with a fabric cushion.
Avoid mixing bleach, vinegar, and ammonia. The chemical reaction of these three is toxic to inhale.
Fully dry the chair after washing. The damp chair can cause mold growth which can incite harmful diseases.
Necessary Materials To Clean High Chair Straps
Soft-bristled brush
Dish wash soap or mild detergent
Vinegar
Baking soda
Bleach
Container
Commercial cleaner
Alcohol
Disinfectant spray
Spray bottle
How To Clean High Chair Straps
It is recommended to spot clean the high chair strap after every use. Remove all the food crumbs and spilled drink immediately with a clean rag. Make sure to wipe every little corner to avoid fungus buildup. In the case of deep cleaning, you have to do it monthly and disinfect it to keep it free of bacteria buildup.
There are mainly two types of high chair straps; removable and non-removable. Removable high chair straps are much simpler to clean because they can be detached. By consulting the instructions, you can unbuckle the chain strap.
Machine Wash the Removable Chair Straps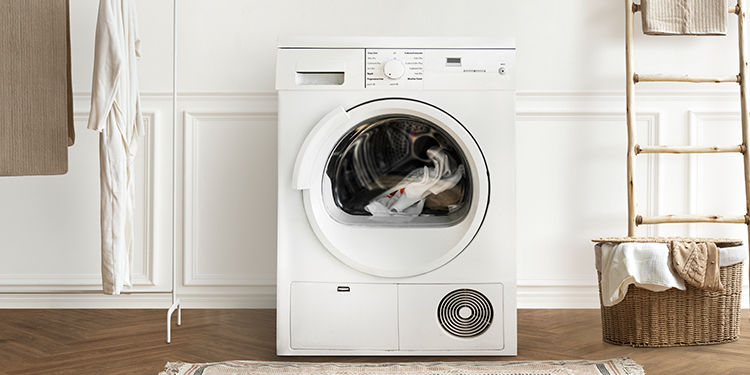 Utilizing the washer is the easy way to wash the chair straps. But, make sure to read the instruction label before washing it.
Steps:
Read the instructions manual and remove the chair straps.
Put the chair strap in a mesh bag and place it in the washer.
Pour a mild detergent and run a gentle cycle.
Let it dry completely.
A Mild Detergent and Hot Water Method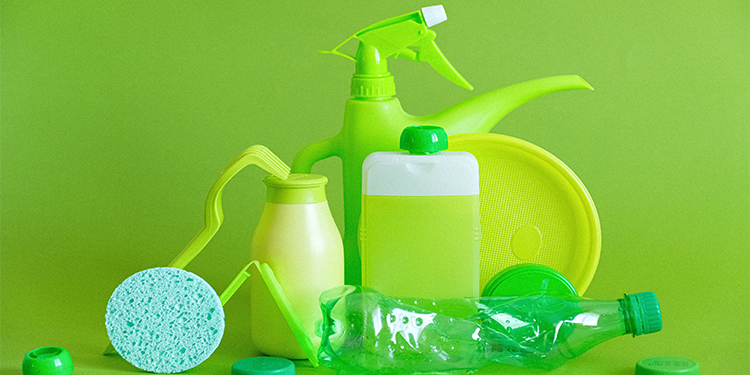 You can also use mild detergent and hold water to spot clean and make it bacteria-free. It is an easy way to clean the chair straps thoroughly.
Steps :
Remove the straps from the high chair.
Make a mixture of hot water and a few drops of dishwashing liquid.
Soak the straps for 15 minutes.
Scrub if any stains are present.
Rinse the chair straps with clean water afterward.
Completely dry it before attaching it to the chair.
Use Vinegar To Clean Chair Straps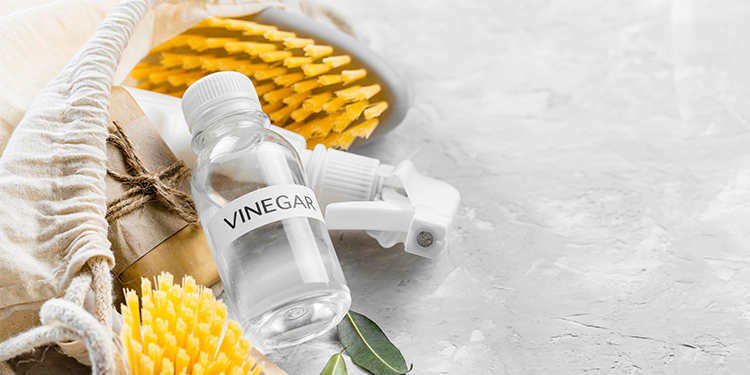 Vinegar is a cleaning agent that is useful for cleaning any household item. It is a great solution to eliminate stubborn stains on strap fiber.
Steps:
Mix 50:50 solution of water and vinegar.
Soak the strap into the vinegar mixture.
Let it fit for 5-10 minutes.
Scrub it in case of stubborn food stains.
Let it dry completely.
Cleansing Chair Straps With Baking Powder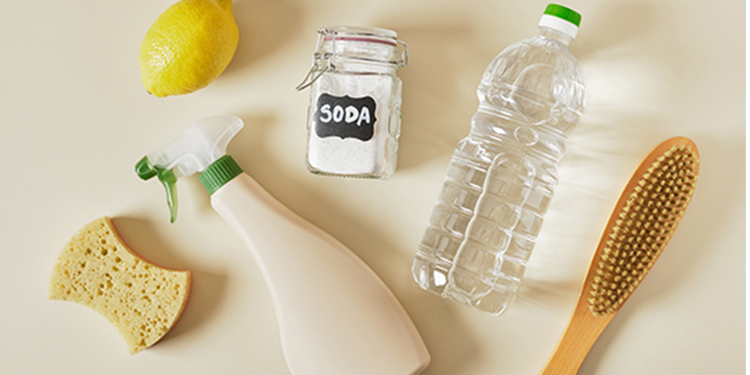 Baking soda has properties that can eliminate stains and smell from chair straps fabrics. Like bleach and alcohol, it is not abrasive. It is safe to use to clean chair straps. For deep cleaning, you will need vinegar and water to mix with baking soda.
Steps:
Mix vinegar, baking soda, and water in a container.
Soak the chain strap and let it sit for 20-30 minutes.
Scrub lightly to get rid of the stain.
Rinse it with clean water.
Completely air dry it.
Put the Chair Straps in the Dishwasher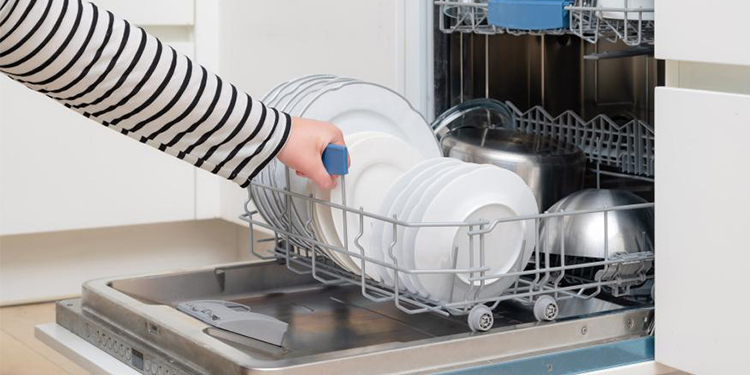 You can take advantage of the dishwasher to cleanse the chair straps. Put the chair straps in the dishwasher and let it do its job. Remember to read the instruction label before doing it. Also, please do not use it in a hot setting as it sets the food stain permanently.
Apply Bleach On White-colored Straps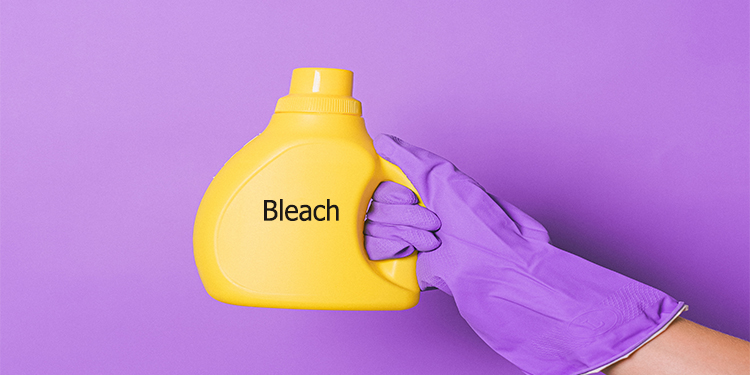 You can also use a bleach and water mixture to clean the high chair strap. But make sure to use it only on white-colored straps. Multi-color straps can be discolored with this method.
Steps:
Soak the chair straps in the cold water for 10-15 minutes.
Make a mixture of bleach powder and water in another container.
Place the soaked chair straps in the bleach water.
Let it sit for a half-hour.
Wash the straps afterward.
Attach it back to the chair after completely drying it.
Scrubbing Non-Removable High Chair Strap
Even though it is impossible to wash a non-removal high chair strap in a washing machine, there are still other ways to clean them.
Steps:
Place the chair in an open area like in your backyard.
Remove the detachable fittings like pillows and trays.
Soak the chair with water and a detergent mixture.
Let it sit for a few minutes as it soaks all the detergent.
Scrub the straps with a toothbrush or similar gentle scrubber.
Utilize a bleach solution for stubborn stains if your chair straps are white.
Rinse the whole chair thoroughly after the cleaning process.
Make sure to dry the chair all over.
You can disinfect the chair using a disinfectant spray to be safe.
Eliminating Stains From High Chair Straps
Cleaning the high chair straps depends on how messy your kid is. It also relies on the kind of spots and stains incurred.
Spaghetti sauce and juice are two difficult food options. Mold and mildew stain is another stain that can bring health hazards to your family. So, it is recommended to address these stains as soon as possible.
Removing Food Stains From High Straps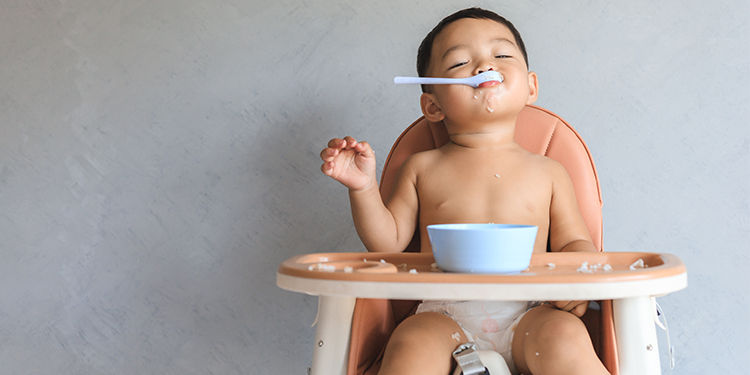 Kids are messy while eating. So, you may have to deal with different food stains like spaghetti sauce, juice, and chocolate that can seep deep into the fibers. There are ways to get these stubborn stains out of the chair strap.
Tomato Sauce: Whether it is spaghetti, marinara, or any other sauce. It is recommended not to use hot steam or water to treat the stain as it can set the stain permanently. Instead, soak the stained strap in cold water and a vinegar-water mixture. Add a few drops of dish soap. Let it sit for half an hour and scrub the stain from the strap.
Baby food: Pureed baby food can be a mess. If you don't address it quickly, it can ruin the chair strap material with the stain mark. Therefore, address it as soon as possible by scraping it. In case the stain has dried out. Soak the strap in cold water and dish wash soap mixture. Scrub the stain out of the strap after 30 minutes of soaking. Try rubbing it with an alcohol-based cleaner as a last resort.
Chocolate smear: Like a tomato stain, the chocolate stain can also be set permanently in the straps if treated with hot water and steam. Therefore, use a scraper if the chocolate has dried. Try Lathering dish soap or detergent directly on the affected area. Scrub it gently and rinse it with clean water. Apply a commercial stain remover if the spot is still present.
Eliminating Mold Stain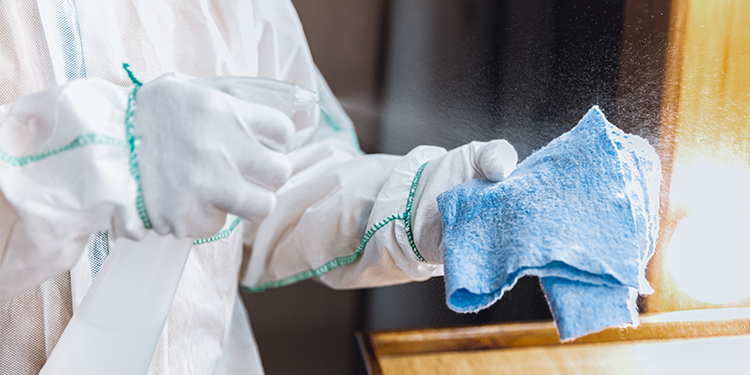 There are high chances of mold growth in the high chair straps if it is damp for a long time. Therefore, it is always recommended to dry it after washing it.
If the mold has welcomed itself into the chair strap, get rid of it as soon as possible. Untreated mold can be a huge health issue for your child and family.
While clearing the mold, make sure you do it in a well-ventilated area with a proper mask. The mold spores can travel through your respiratory tracts and cause asthma and other deadly diseases.
Steps:
Scrub the mold using a soft-bristled brush or an old toothbrush.
Apply a commercial stain remover onto the stain. Or you can also mix vinegar and water and pour it into the spray bottle. With the white-colored strap, you can try bleach to eliminate mold growth.
Let it sit for about half an hour.
Scrub the mold off the chair strap. Remember to gear up with a mask and gloves properly. You do not want to risk mold spies transferring into your system.
Finally, air dries it completely before using it.
Elimination of Foul Smell From High Chair Straps
When the high chair stains are untreated for a long time, it emits a foul odor which is hard to abolish. The smell sometimes lingers even after washing it thoroughly. In such cases, use baking soda, vinegar, or vodka.
Spray vodka on the chair straps. It can vanish the foul smell of food stains and mold.
Sprinkle baking soda all over the straps. Gently rub and spread it and let it sit overnight. Vacuum the residue afterward. This method will help remove bad odor.
Vinegar also can kill bad bacteria. Use diluted vinegar and spray it onto the chair strap. Let it sit overnight.
The natural method to eliminate the bad smell is to place the straps on a bright sunny day.