Cleaning our window screens should be a part of our daily chore, but we tend to avoid it until we can't anymore.
Our window screen gets exposed to the sun, rain, and dust all day and night. As a result, dust, bugs, cobwebs, debris, and other dust particles get accumulated on our window screen, causing it to become filthy.
It is very crucial to keep our window screen clean. A dirty screen not only obstructs our view but also affects the quality of air indoors.
Knowing how to clean your window screen properly will not only allow fresh air to flow into your home but will also extend the life of your window screen.
Things to Consider
Depending on the severity of the dirt, each screen should be treated differently. There are certain things you need to consider or confirm before you go through the cleaning process to avoid possible damages.
Check if the window screen is removable or not.
The intensity of dirt is way too much or just a tad dirty.
See if there is any rust on the window screen.
How to Clean a Window Screen
Once you've determined whether you can remove the screen or not, and the state of your window screen, choose the option that suits you the best.
Cleaning by Removing the Window Screen
If you can easily remove the window screen or if cleaning can't be done without removing it. Then there are a few easy and effective ways to clean it.
Simply detach all of your window screens and lay them down. It is better if you do it outside in an open area or garage where there is enough airflow.
Vinegar Bath and Soapy Water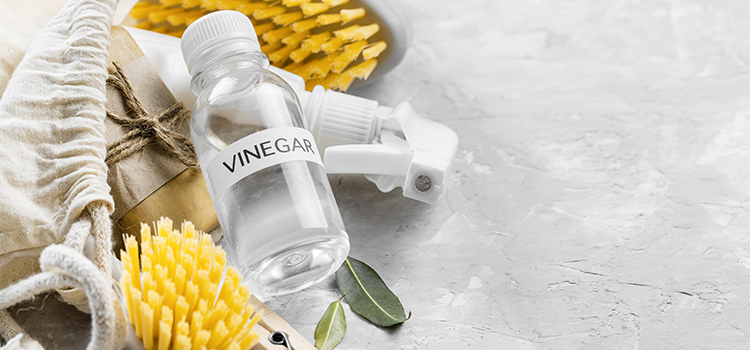 Vinegar is a non-toxic cleaning agent. It is non-abrasive in nature. Hence, this is our go-to cleanser in everyday life. You can use this to clean your window screen too.
What Do You Need
Vinegar
Dish soap
Sponge or dishcloth.
Water
Steps
Place the window screen in an open space.
With the help of a cloth, clean as much dust as possible.
In a bucket, mix 1/4 cup of dish soap, 1/2 gallon of water, and 4 tablespoonfuls of vinegar.
Stir it well.
Set your screen upright and gently wash it with the solution using a sponge.
Rinse with a hose at medium pressure before the mixture dries.
Let the screen dry out for a few hours.
Once they are fully dry, use a vacuum with a soft bristle attachment to ensure there is no loose dirt left.
And then reinstall them.
Use a Hard Bristled Brush or Toothbrush
Use a Hard Bristled Brush or Toothbrush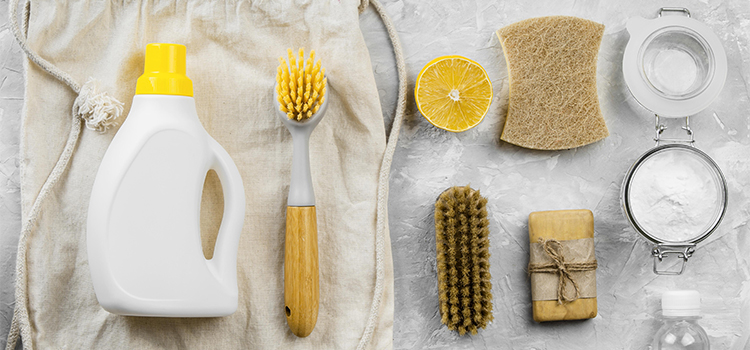 If there is some robust and tough to remove dirt on your window screen, this could be the best way. A little hard bristle brush will help to remove any dirt that's stuck in those tiny crevices, nooks, and holes.
NOTE: Try not to rub or press too hard while you are using bristled brush as it might bend the window screen.
What Do You Need
Hard bristle brush
Dish soap
Rubber gloves
Water
Steps
Lay down the window screen in the open space.
Make a mixture of dish soap and water in a bucket.
Pour the mixture on the screen
Put on your gloves
Now start rubbing with the hard bristled brush softly
wipe the dust and dirt from the screen
Risen with the help of water thoroughly on both the side
Let it air dry for a few hours and reinstall it.
WARNING: We are using harsh chemicals in the following three methods. So we advise you to wear rubber gloves while dealing with them.
Baking Soda and Hydrogen Peroxide Paste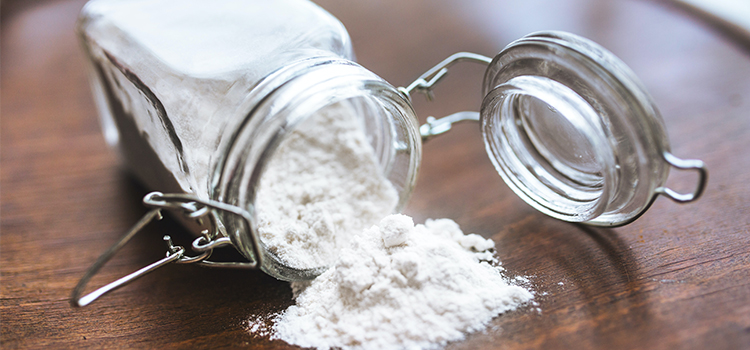 We only recommend this procedure if you have any stubborn grime to get rid of. This method should be your last resort.
What Do You Need
Baking soda
hydrogen peroxide
Rubber gloves
A scrubbing brush or sponge
water
Steps
Make a thick paste with equal parts of baking soda and hydrogen peroxide in water.
Apply the paste to a window screen.
Leave it for 2-3 minutes but don't let the paste dry out.
Start rubbing gently with the help of a sponge or scrubbing brush.
Rinse the screen with a hose and remove all the solution and dirt from the screen.
Let it dry completely before you reinstall it.
A mixture of Ammonia, Water, and Dish Detergent
This is another good deal of homemade cleaning solution you can make. Many household cleaning products contain ammonia as a key ingredient. Ammonia is effective in breaking down grime or stains. This will help you to get rid of debris and all other dust particles gathered on your window screen. However, you must exercise caution when you use such a solution.
WARNING: Don't use it on aluminum screens. The ammonia may discolor the screen.
What Do You Need
Ammonia
Dish soap
Sponge
Spray bottle
Water
Steps
Take the window screen outside.
Make a solution with 1 part ammonia, 3 parts water, and 1 tbsp dish soap
Pour the solution into a spray bottle
Spray it all over the screen
With the help of a sponge, clean the dirt away.
Using a garden hose, remove the dirt and solution from the screen.
Let it completely dry before you reinstall it.
Cleaning with Borax Powder and Laundry Detergent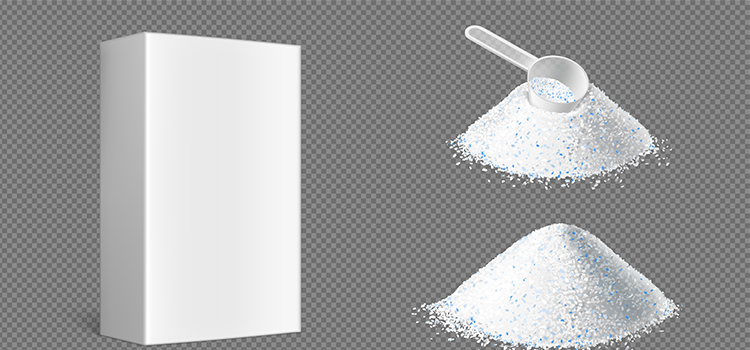 Borax is a trading name for a naturally occurring mineral also known as sodium borate. Which is used as a household cleaner and as a booster for laundry detergent. You can use borax powder to clean your window screens too.
What Do You Need
Borax powder
Laundry Detergent
Water
Scrubbing brush or sponge
Steps
Take half a cup of borax powder, 3 tablespoons of laundry detergent, and half a bucket of water.
Combine the ingredients and stir them well.
Soak the sponge in the solution
Start rubbing it on the window screen gently.
You can see the window becoming cleaner gradually as you rub it
Now rinse the window screen.
Let it dry and reinstall it.
Cleaning Without Removing the Window Screen
Not all windows feature an option to remove screens, especially those that are a decade old. You can still clean them using the above methods but have a high chance of missing a spot or more.
We've compiled a few cleaning solutions that are specific to unretractable window screens.
Vacuum Your Window Screen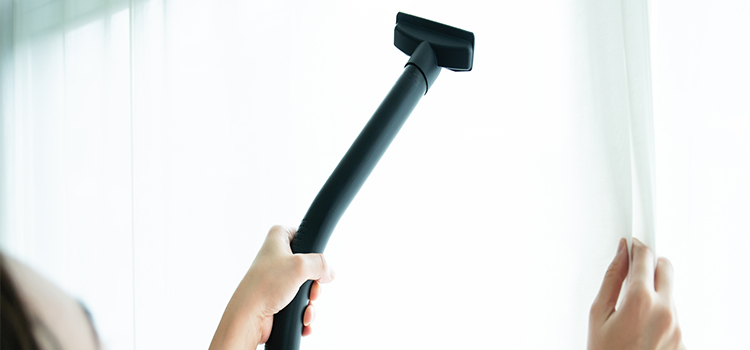 Vacuuming your window screen is probably the easiest way to clean your window without removing it. We recommend this method if your window screen is just a tad dirty or you just need a medium level of cleaning.
What Do You Need
Steps
Use your soft brush attachment in your vacuum
Place a cloth on the floor and put on your mask
Once your soft brush attachment is secure, turn on the vacuum on the lowest setting.
If there is no lowest setting option, then keep your vacuum a decent distance away from the screen
Thoroughly clean the screen from both sides.
Take your time to clean all the tiny and loose dirt away.
Pressure Washing Your Window Screen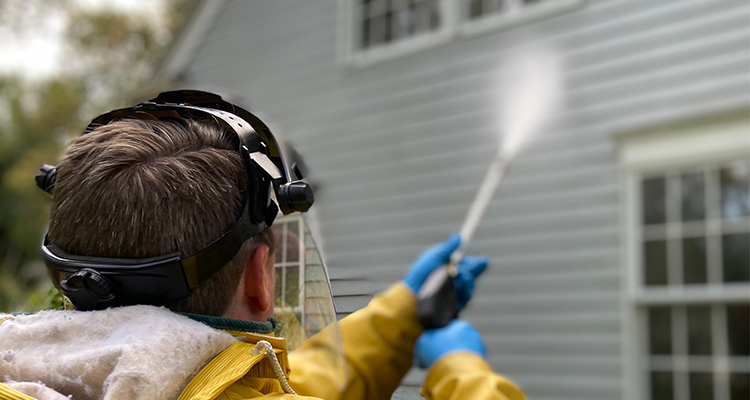 Pressure washing is the best option if your screen is not detachable and is quite large. However, only use this method if your pressure washer has a low-intensity setting. Otherwise, it may damage the shape of your window screen. Use your garden hose if there is no pressure setting. A nozzle attachment with multiple attachments will come in handy when cleaning the dirt off your screen.
What Do You Need
Pressure washer or garden hose
Steps
Set your pressure washer in a low-pressure setting.
Thoroughly wash the window screen.
Remove all the debris, pollen grains, and dust particles with the help of a washer.
Let the window screen dry completely
Use Lint Roller to Clean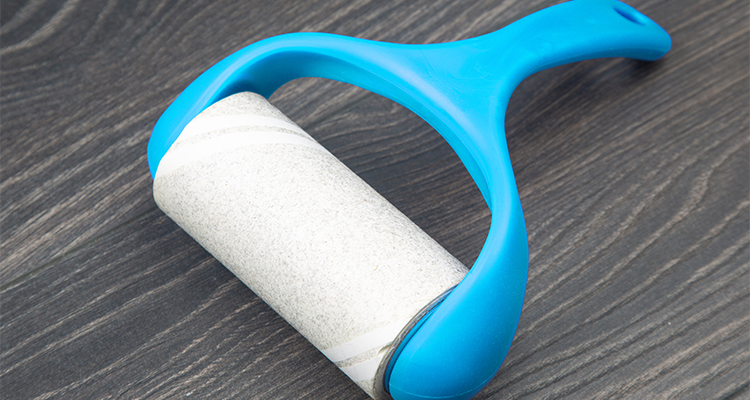 Use a lint roller to clean window screens that aren't too dirty if you don't want to detach your screen. A small lint roller will be the best to remove small cervices and is very easy to use.
What Do You Need
Steps
Get the lint roller.
Start cleaning by rolling it across the screen, top to bottom.
You will be able to see all the small dust and debris getting attached to the roller.
Tear away the sheet when it is covered with too much dirt.
Repeat the process until the screen is clean.
Cleaning With Store-bought Products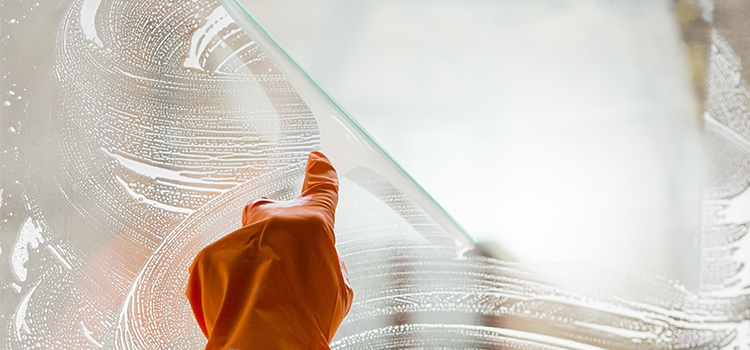 If making the above-mentioned homemade solution is too much work for you. Don't worry there are plenty of readily available products on the market. Get yourself one and get the cleaning done.
What Do You Need
Any window screen cleaning products
Microfiber cloth
Sponge
Water
Steps
Detach your window screen, and lay it down.
First and foremost, Clean off as much dirt as possible with a microfiber cloth.
Spray the cleaner all over the window.
Clean it with the help of a sponge.
Risen the screen with the help of a garden hose.
Let it dry for a few hours.
Cleaning Window Screens With Rust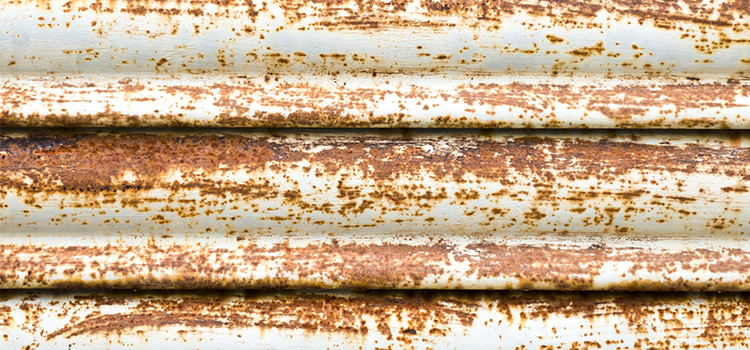 You must put on some more effort to clean if there is rust in your window screen. But don't worry, with some elbow grease and a little patience, you will be able to get rid of that too. This will be easy to do if you can remove the screen.
What Do You Need
Vinegar
Baking Soda
hard-bristled brush
Water
Rubber gloves
Steps
Put on your gloves and start pouring the household vinegar over the rusted area.
Let it remain for at least 2-3 hours.
Pour some clean water and, with a bristled brush, gently rub the rusted area
If the rust persists, mix some baking soda in the water
Pour the mixture into the rusted area
Start cleaning again.
Make sure to rinse the screen properly when finished
Wipe with a dry cloth.
And let it completely air dry.
Finally
Using the methods and products mentioned above, you can restore the appearance of your screen. However, set aside some time and make window cleaning a part of your daily routine. Don't put off cleaning your screen until you can't see anything on it any longer. The longer you leave the dust to accumulate, the more difficult it will be to remove it. Use a lint roller, do spot cleaning whenever there are spots visible, and try to keep them clean.