The majority of people nowadays do not carry cash anymore. Since the world is digital, it is most likely to use debit or credit cards while making purchases. This means you don't receive spare changes while buying something.
While modern laundromats allow customers to pay for loads of their laundry by swiping the plastic cards. There are laundry services that require people to bring quarters to get the job done.
Most laundromat businesses install devices that can exchange dollar bills for quarters for convenience. But, there is a laundry system that does not have such dispensing machine. Still, there are other options where you can acquire quarters.
16 Places You Can Get Quarters for Laundry
Here are some best places you can get spare changes or rolls of quarters for your laundry.
Nearby Banks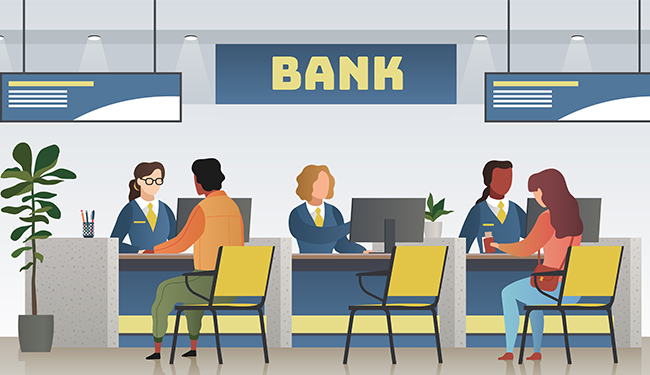 The first place you want to look up for is nearby banks. They will provide a roll of quarters to their account holders. The process is straightforward. They will honor your request if you are an account holder. They provide a roll of quarters for $10 which includes 40 quarters. You can also give a withdrawal slip to the teller and ask for quarters instead of dollar bills.
Some banks do not have coin exchanging services, however. It is smart to call to inquire about it before heading to nearby banks. It will save you time and energy
Grocery /Convenience Stores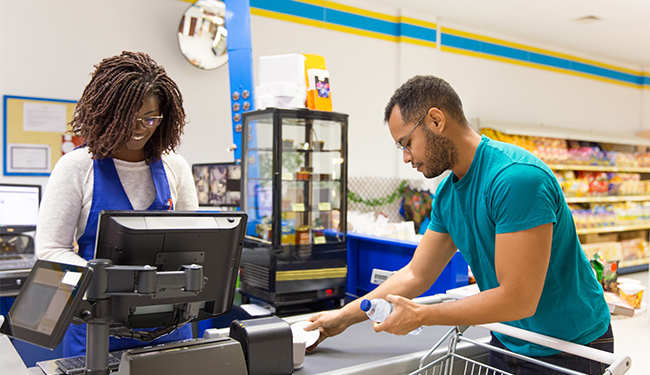 There is always an option to get quarters from the grocery or convenience stores. This is another place than the bank where you can get a roll of quarters. Go to the customer service counter, they will be able to provide you with the roll of coins. If you don't have cash in hand, they will swipe your debit or credit card.
The cash register in groceries usually has spare change. You can exchange the dollar note with coins. The worst thing you have to do is wait in a queue.
If the store does not have an exchange money policy. You can make a small purchase. Buy something cheap and useful like a pack of chewing gum, fruits, or chocolates.
Fast Food Establishment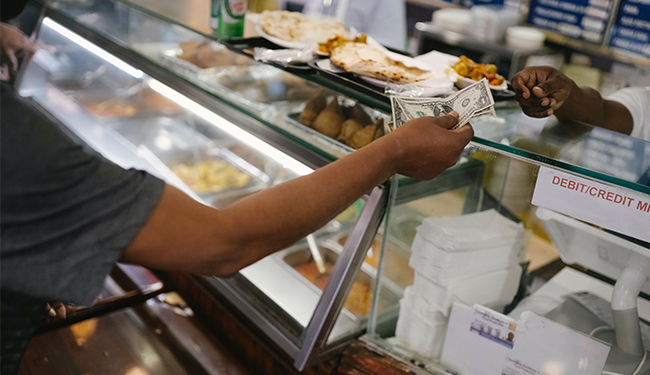 You can request changes at the cash register in fast food establishments. Sometimes, there might be a coin shortage in the arena. In that case, you can purchase snacks to get quarters.
Hotel/Motel Check-in Desk
If you are traveling, some hotels have laundry systems that accept coins only. You can request the hotel check-in reception desk for spare changes. Hotel check-ins usually have cash registers.
You can ask to swap your bigger bills with coins with the cashier. If you are a guest in the hotel then it would be easier to get coins. Like hotels, motels also have check-ins and also have cash registers that you can get quarters from.
Libraries
Sometimes libraries have vending machines nearby where you dispense coins. It is a good idea to look out for these kinds of operations if you are near libraries.
Gas Station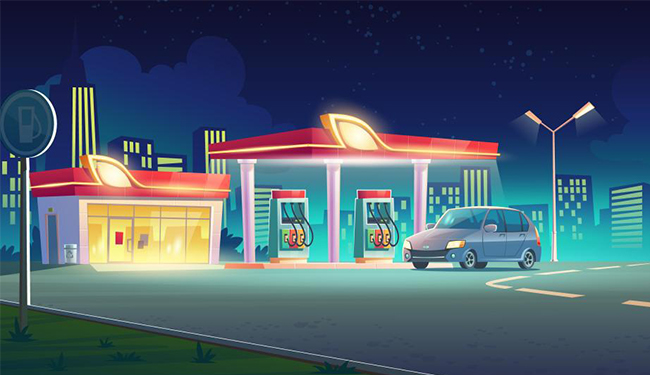 Gas stations are like mini grocery stores. It sells all the items like bread, milk, soda, and snacks. They have spare quarters with them. So, you can always ask for change if you are in a need. You can make a purchase if they hesitate to give out the coins.
Pharmacies
If your laundromat has a pharmacy close by. You can stop for some changes. They have a cash register that contains a lot of coins. They can help you with a small amount of change.
Make a small purchase if they are not willing to provide changes. You can buy cheap supplements that you can use.
Vending Machines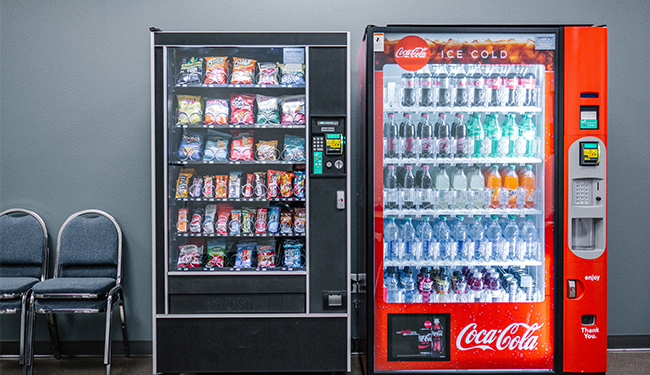 Soda and snacks vending machines are a good way to get yourself quarters. Insert a bill and instead of pressing for a snack, press the change return button. It will provide you with quarters as a replacement for your dollar bill.
Arcades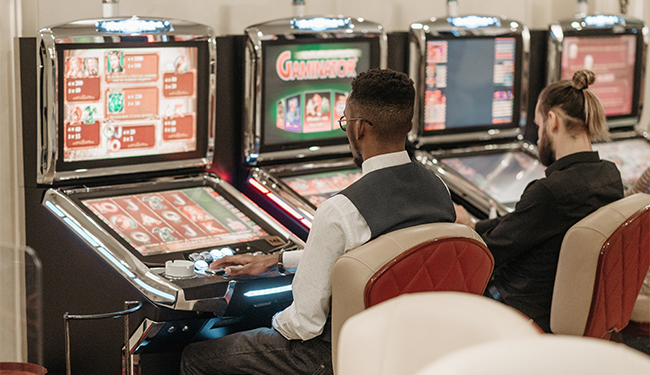 Even the old arcades are rare these days. You can still find one in movie theaters and malls. Arcades have games that require coins to operate. They have change machines that dispense coins. But only old arcades have the facility of dispensing coins. Newer machines operate by swiping cards.
Bowling Alleys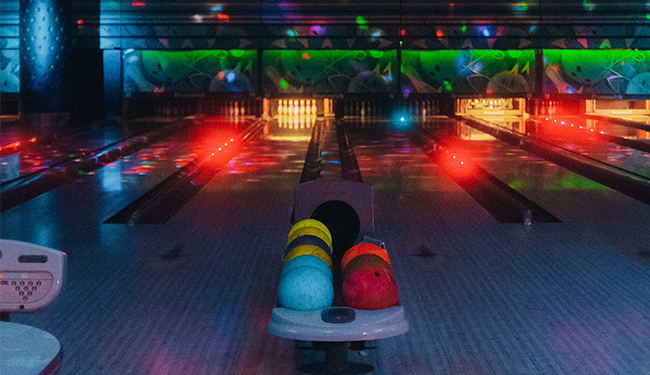 Not only is there an interesting bowling game, but the bowling alleys also have change machines. You can easily insert the cash to get quarters. You also can get change by purchasing snacks and sodas in the alley.
Big Box Stores
Big box stores like Walmart, Costco, Target, and Home Depot can provide a roll of quarters. If you are looking for a bigger change, then it would be the right place to get it. It is better to get it at the customer service desk as cash counters are busier. They will swipe debit or credit cards if you do not have cash.
Car Wash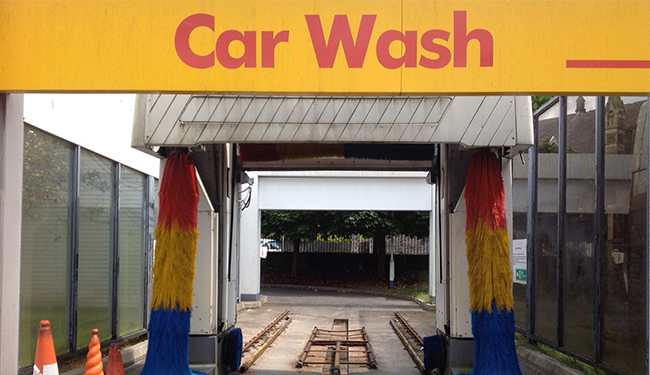 As car washes are open 24/7 you don't have to worry about them closing. The majority of car wash stations have change machines available. With a simple process, you can get quarters in no time.
Some vending machines dispense tokens instead of coins. So, lookout for a token providing services of car washes. You can ask the cashiers about the token system to avoid it.
Street Performers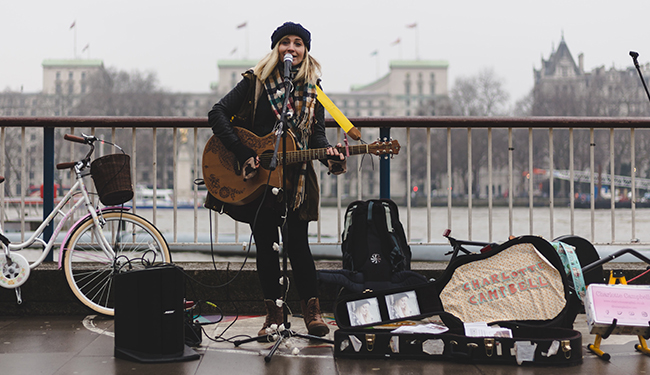 If your mission to discover quarters has made you stranded on the streets. This is the last place you might visit. Street singers or artists have quarters they earned from performing on the streets. You can approach and ask to exchange your bills for quarters. They may also be looking for bigger dollar bills for their cents.
Panhandlers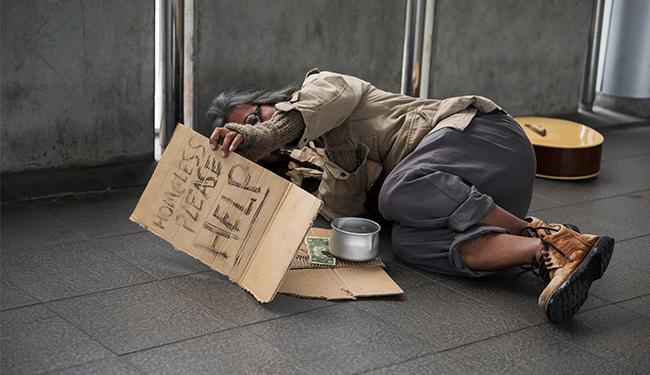 Panhandlers are those people who are in need and ask for spare money on sidewalks or corners of buildings. You can request a change for those people. You might as well help them in the process.
Online Sites
There are online sites like eBay, Etsy, and Amazon to get quarters delivered at home. You are likely to pay more while purchasing quarters online. That is why it is not the best idea to get quarters online for the laundry.
Borrow From a Friend
If the above methods do not get you enough quarters. You can Inquire about your friends if they have spare change. You can borrow quarters with them. You can also try asking other people in the laundromat if they could exchange cash with quarters. If they are kind enough, they might help you.
Places To Avoid
There are places you must avoid if you are looking out for quarters.
ATMs do not dispense coins. They only provide cash.
Coin star aids in exchanging coins for cash. Avoid places like that.
Token dispensing machines are found in car washes and bowling alleys. Ignore the station where the machine provides only tokens.
Avoid going to a bank or any kind of financial institution which do not have a service for exchanging cash with coins.
How To Save Quarters in the Future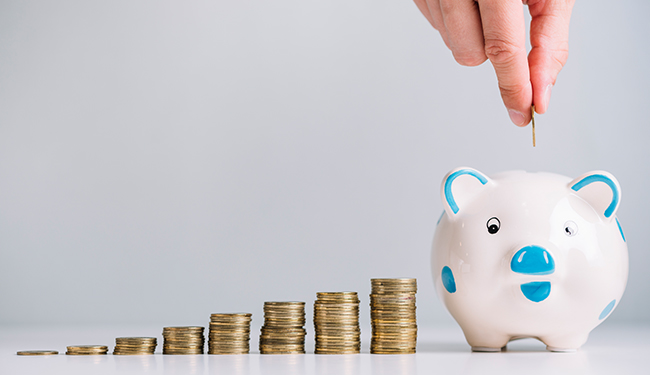 The use of quarters in laundromats is necessary to run the machine. It is smart to save up coins for yourself for the future. So that you don't have to go on a mission to search for quarters.
Save up the change you make from purchases in a jar.
Only spend quarters where it is needed like vending machines and laundromats.
Look out for changes while doing chores.
Do not hesitate to pick up dimes on the sidewalk or street.
Minimize giving out change as tips in grocery stores or in any establishment. You can tip cash for instance.